Do you know that there is some ground cover in your yard that can become stunning houseplants to liven up your indoor spaces? Reading the 16 Ground Covers That You Can Grow As Indoor Plants you will know more about their beauty as well as a few uses that they bring. Check them out with us!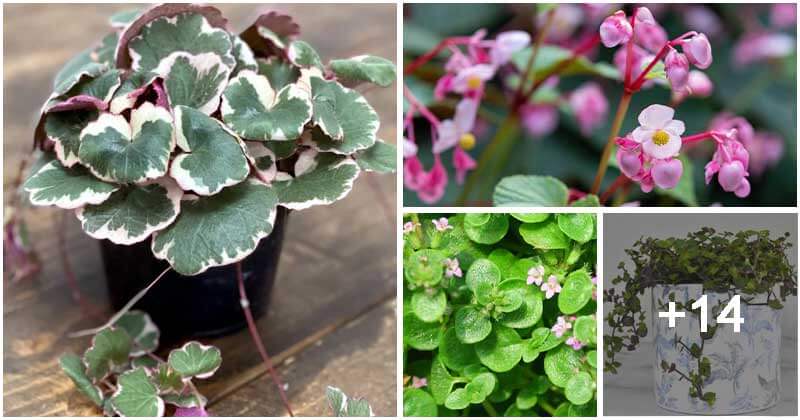 Many people love growing ground cover to fill up all bare space with intriguing foliage and blooms, but not everyone knows some of them can become houseplants. After reading the post today, you will have more options to turn your home into a green haven with the help of the following greenery. If you are on track finding plants to grow in your living space, they are the best fit to make your home feel alive and vibrant, with the space they occupy complemented by their bright colors. In addition, these plants look really nice when you put them in hanging planters, pots, or containers.
#1 Corsican Mint
Source: Thespruce
Corsican Mint has a great flavor that is used to food and enjoyed a cup of its tea, so you can grow this aromatic plant in a small container indoors.
#2 Stonecrop
Source: Gardenia
Stonecrop is a beautiful ground cover and also can be grown indoors.
#3 Creeping Charlie
Source: Gardeningknowhow
Creeping Charlie is a fast-spreading groundcover, sometime it is also considered a weed. However, if you grow it in pots, you will have a stunning houseplant.
#4 Ferns
Source: Cityfloralgreenhouse
Ferns features feathery foliage that makes an excellent ground cover, growing it in pots or hanging baskets to give stunning look for the home.
#5 Baby Rubber Plant
Source: Plants
Baby Rubber Plant is a great low ground cover for shade, and you can grow it indoors in beautiful pots.
#6 Creeping Thyme
Source: Gardenia
Creeping Thyme can achieve 8-12 inches tall. It is a trailing plant that goes well with a variegated plant indoors.
#7 Baby's Tears
Source: Lazyflora
Baby's Tears has round green and yellow leaves that look alluring in hanging baskets.
#8 Lily of the Valley
Source: Thespruce
Lily of the Valley has white bell-shaped blooms dangling from the green foliage, it gives a gorgeous look indoors.
#9 Begonia
Source: Thespruce
Begonia prefers a shady garden and gives a stunning look as ground covers that makes it quite popular as a houseplant.
#10 Silver Tree Plant
Source: Foliacollective
Silver Tree Plant looks great in pots with its colorful leaves.
#11 Hosta
Source: Thespruce
Hosta shows off unique foliage colors and patterns that make it become an attractive houseplant to liven up your living space.
#12 Variegated Strawberry Geranium
Source: Ukhouseplants
Variegated Strawberry Geranium looks excellent when grown in pots thanks to the maroon-pink variegation on its leaves.
#13 Lavender
Source: Gardenerreport
Lavender is one of the most beautiful ground covers with gorgeous purple flowers. Plus, it has a sweet smell that many people love to grow in their homes.
#14 Turtle Vine
Source: Lazyflora
Turtle Vine is a creeping inch plant that makes for a beautiful cascading specimen indoors where its stems dangle down the rim of the pots.
#15 Wandering Jew
Source: Epicgardening
Wandering Jew is a famous ground cover that makes for a great indoor trailing plant.
#16 Roman Chamomile
Source: Gardenerspath
Roman Chamomile not only displays elegant flowers but also owns inviting fragrance and medicinal properties. Growing it as a ground cover or indoors to have charming look.