The finest beach holiday activity is probably taking a shower outside, so why not recreate the revitalizing experience of an outdoor bathroom at home? Homes with outdoor showers often list for nearly twice as much as similar properties. Houses with outdoor showers are often more valuable since they are nearer to the ocean. However, there is no harm in bringing a little bit of the beach to you.
After all, summer is almost here. What better time to start taking advantage of everything the outdoors has to offer, including showering? These 20+ stunning outdoor showers will inspire you to install one if you don't already have one at your home.
These concepts, which range from rustic to modern, lush to minimalist, will inspire and energize you. To determine which outdoor shower you want to duplicate in your garden, let's keep discovering below.
#1. Extend Off A Bedroom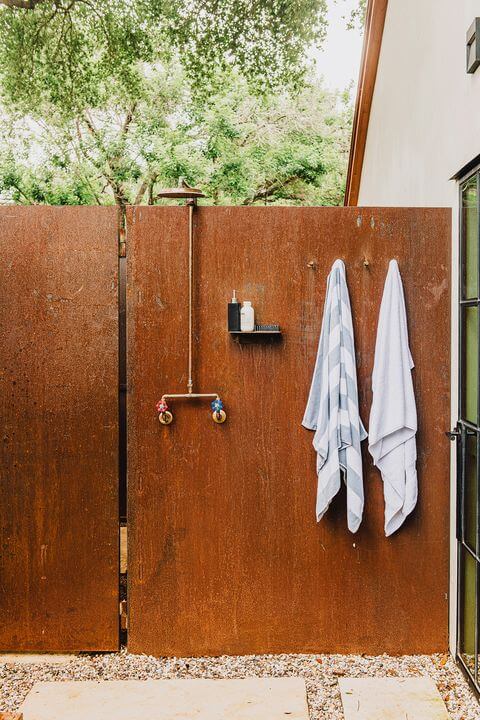 Source: House Beautiful
#2. Build Gazebo Coverage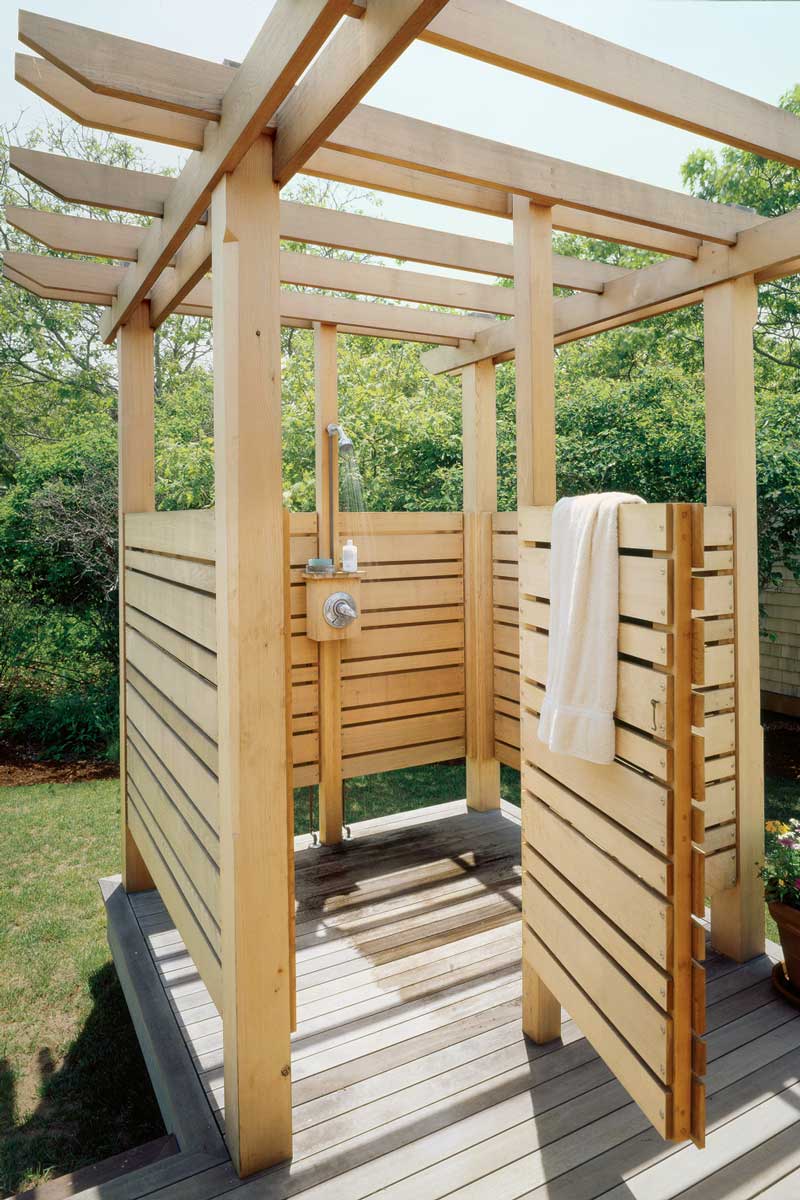 Source: Fine Homebuilding
#3. Plant Ivy On Trellis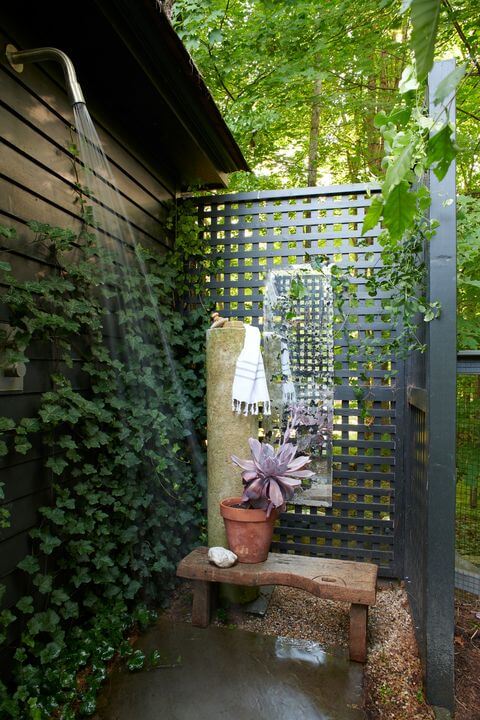 Source: House Beautiful
#4. Keep It Discrete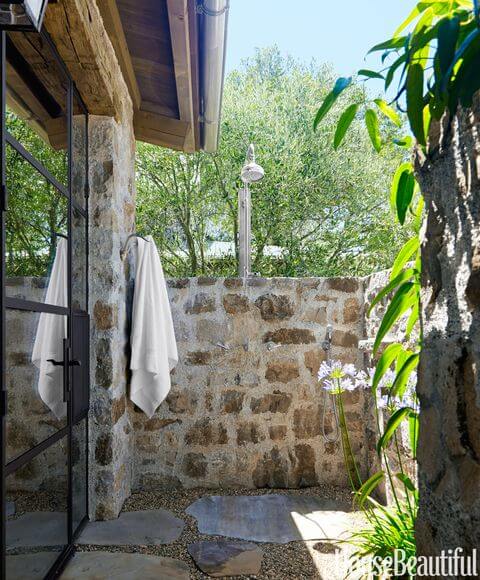 Source: House Beautiful
#5. Think About The Sun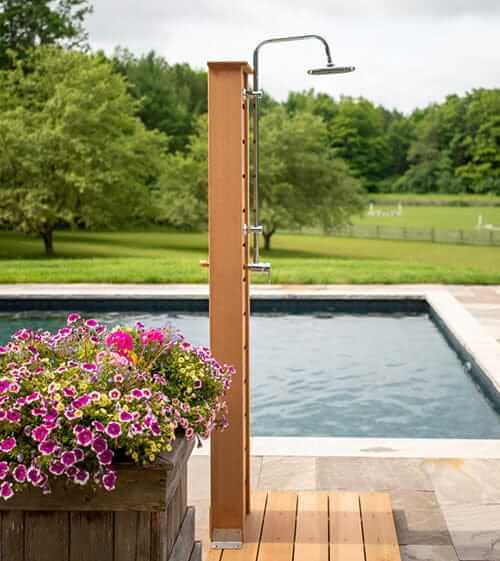 Source: Divine Saunas
#6. Double It Up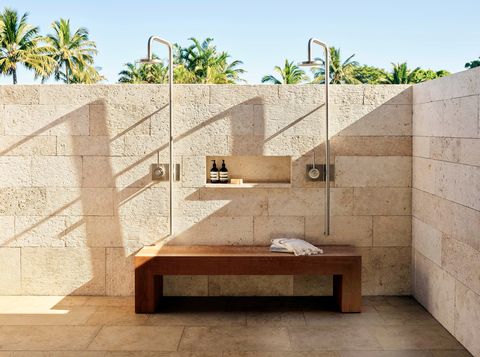 Source: House Beautiful
#7. Keep It Cool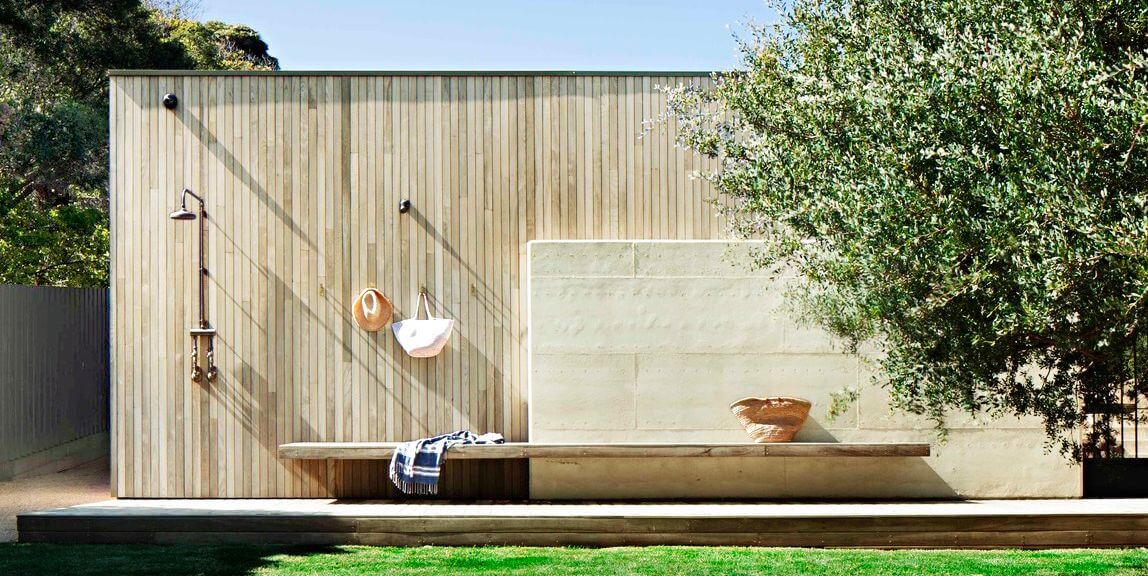 Source: House Beautiful
#8. Think About How Natural It Becomes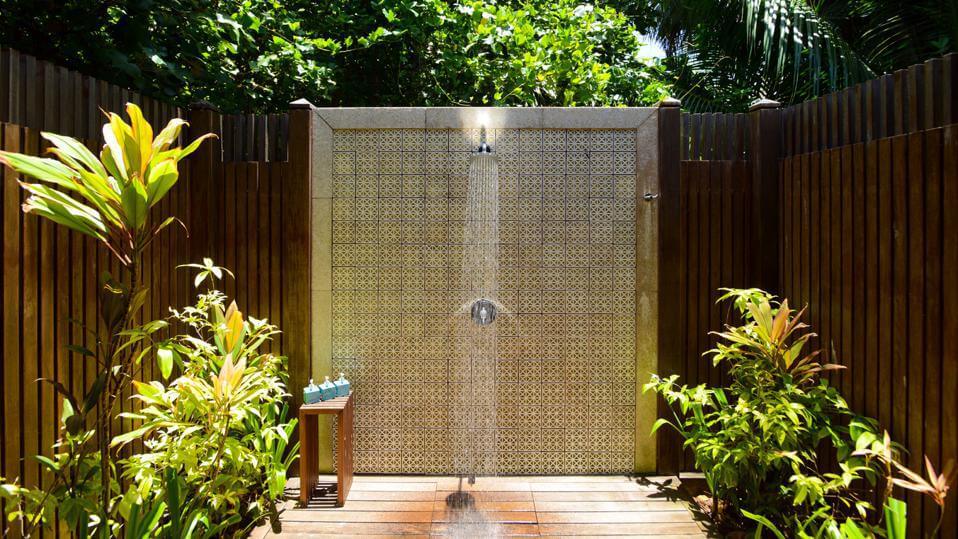 Source: Forbes
#9. Upgrade With A Bathtub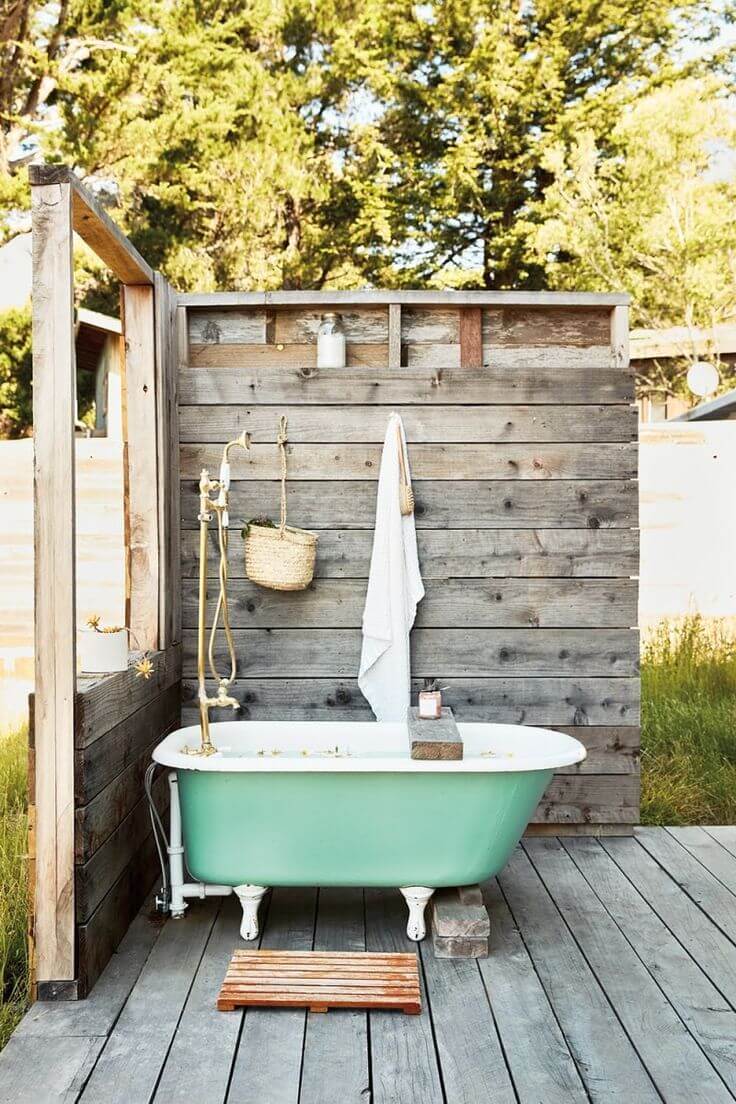 Source: Pinterest
#10. Try A Moodier Tub Display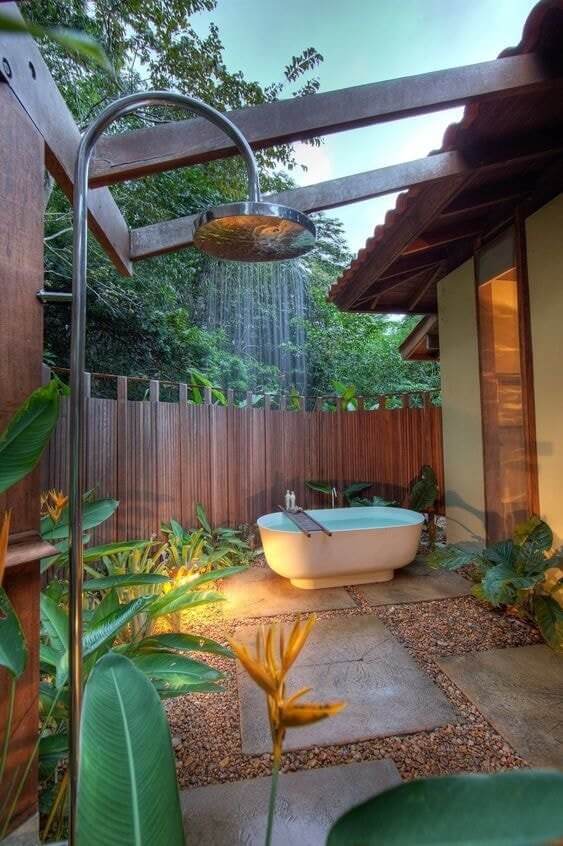 Source: Home Addict
#11. Redefine The Indoor Shower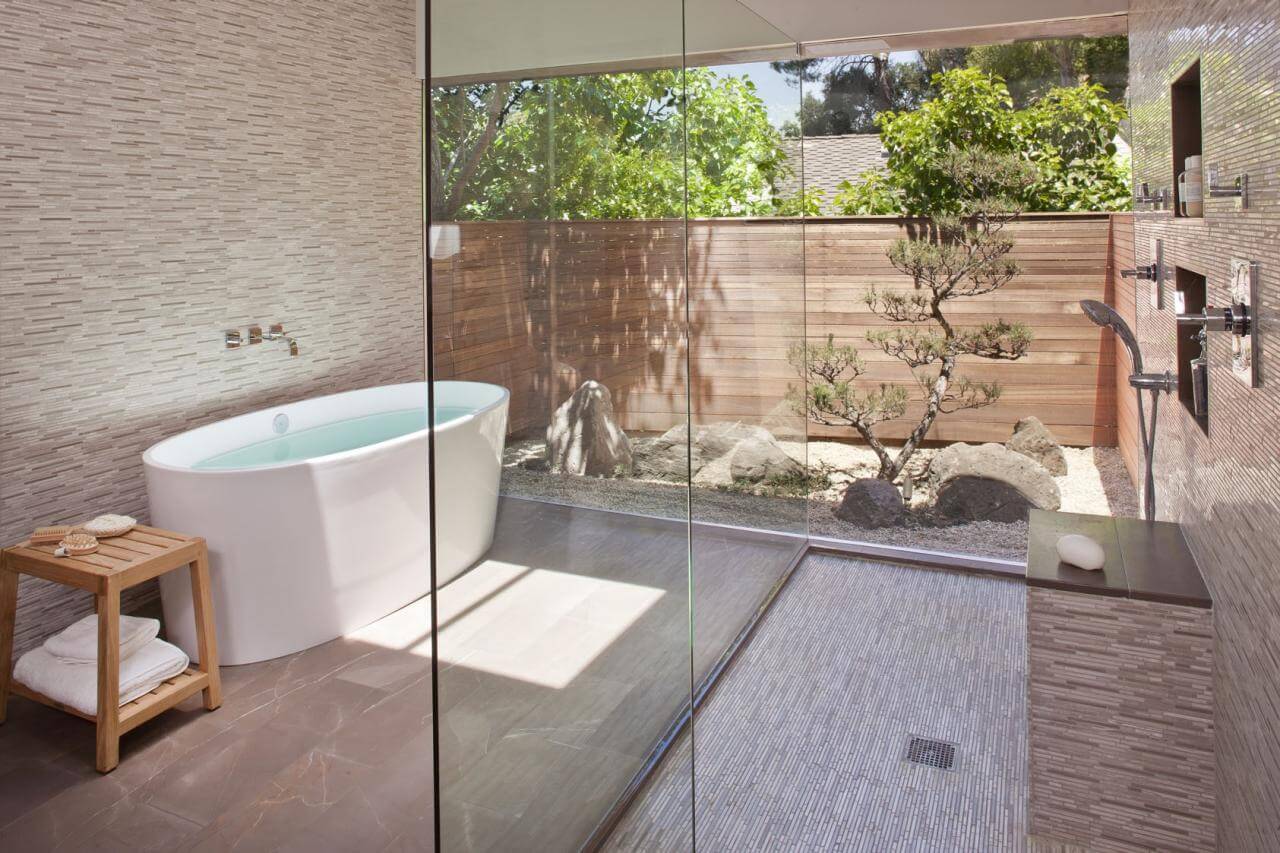 Source: Decoist
#12. Approach It Like A Mudroom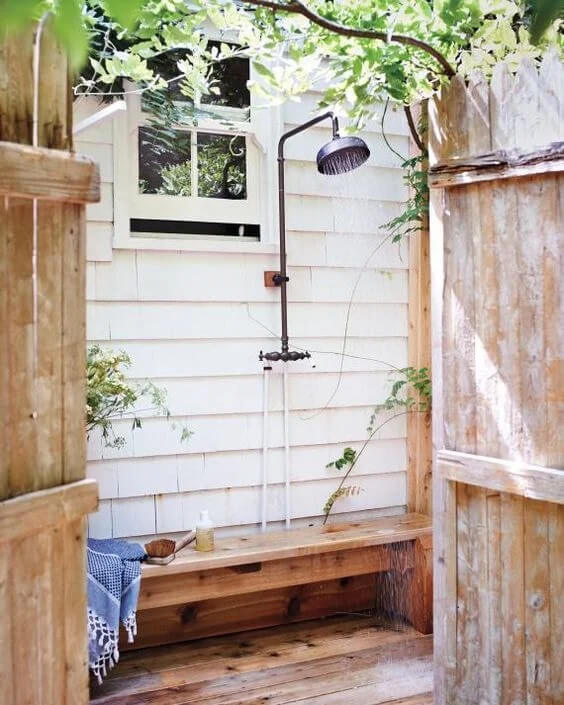 Source: Rhythm of the Home
#13. Opt For A Waterfall Showerhead
Source: RenoGuide
#14. Use Fun Tiles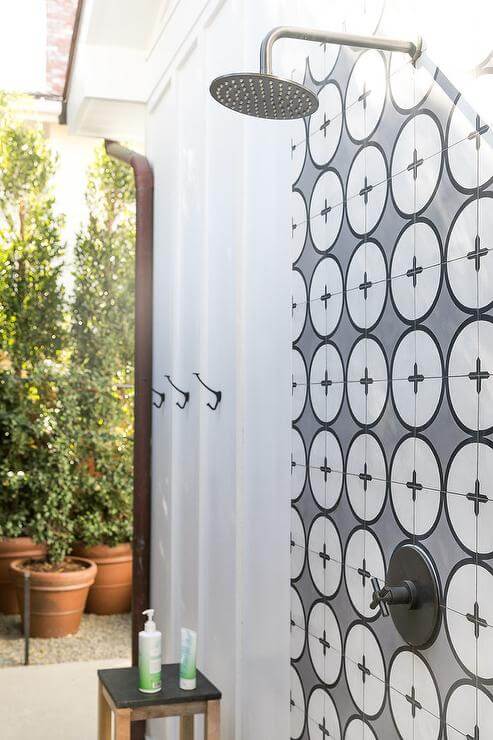 Source: DecorPad
#15. Set The Scenery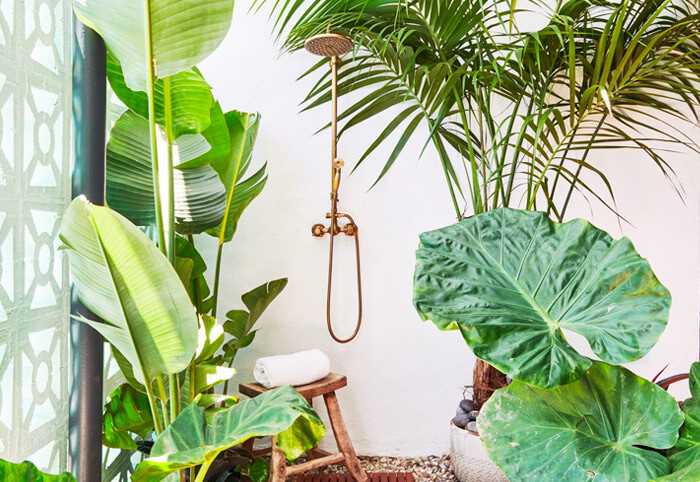 Source: Making HOME
#16. A Sense Of Privacy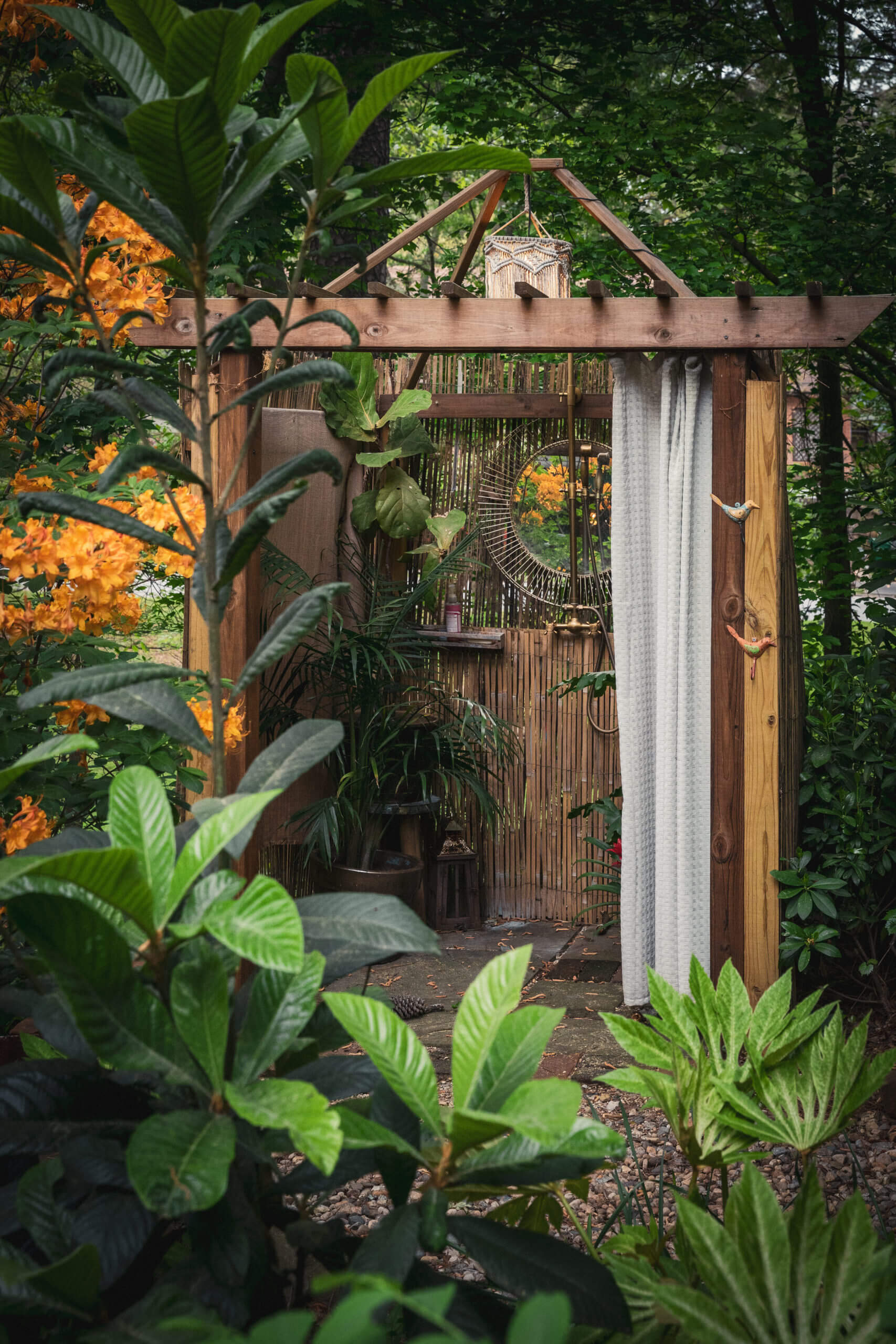 Source: Shades of Green Permaculture
#17. Install A Direct Door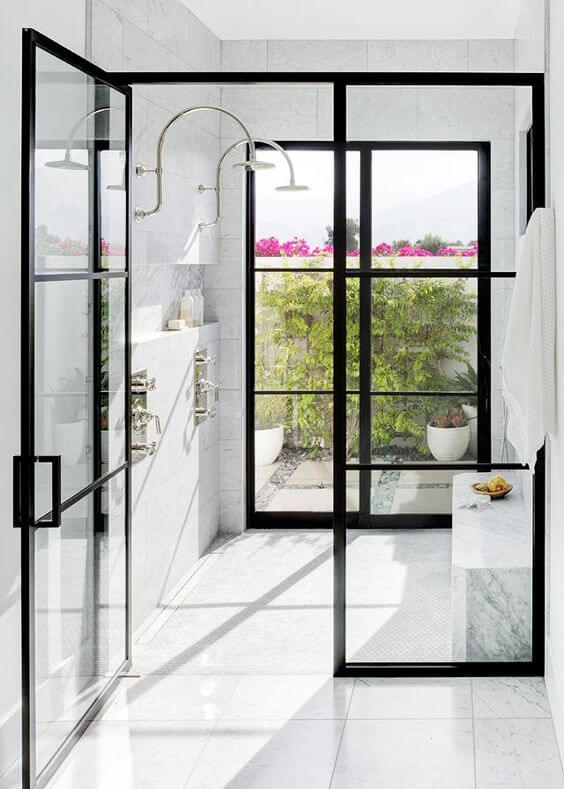 Source: Delia Designs
#18. Take It To The Roof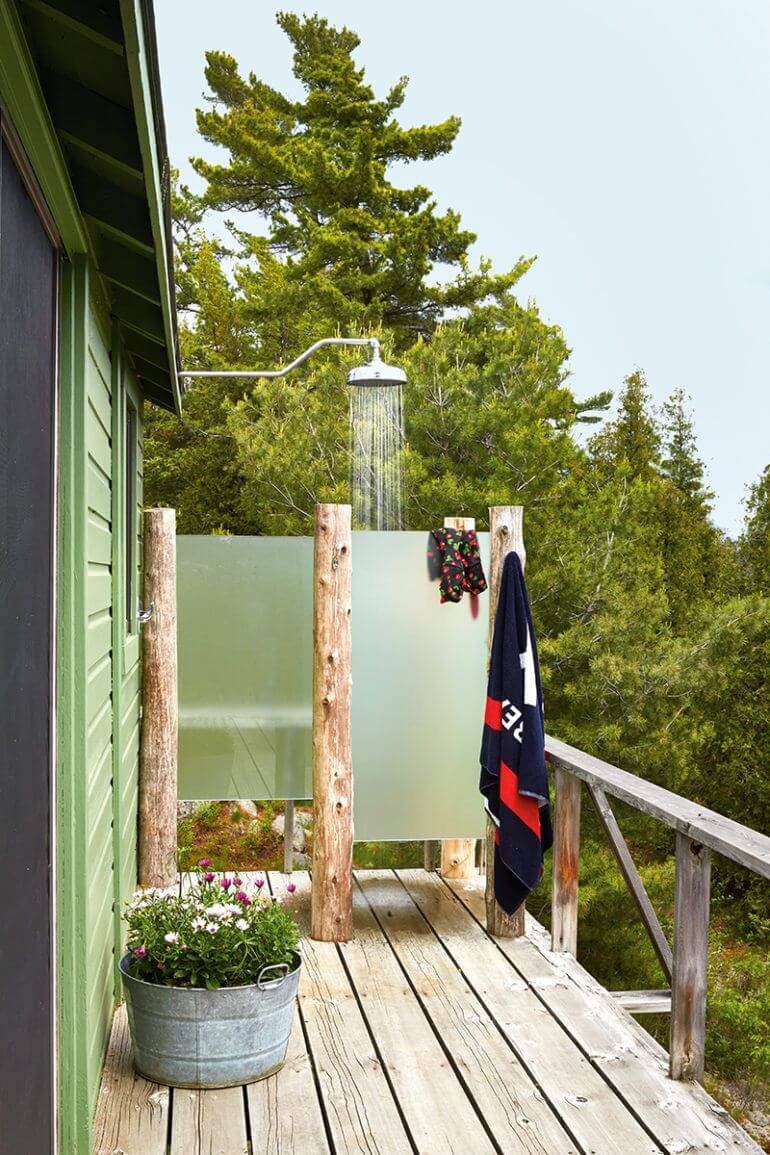 Source: Cottage Life
#19. Round Out The Enclosure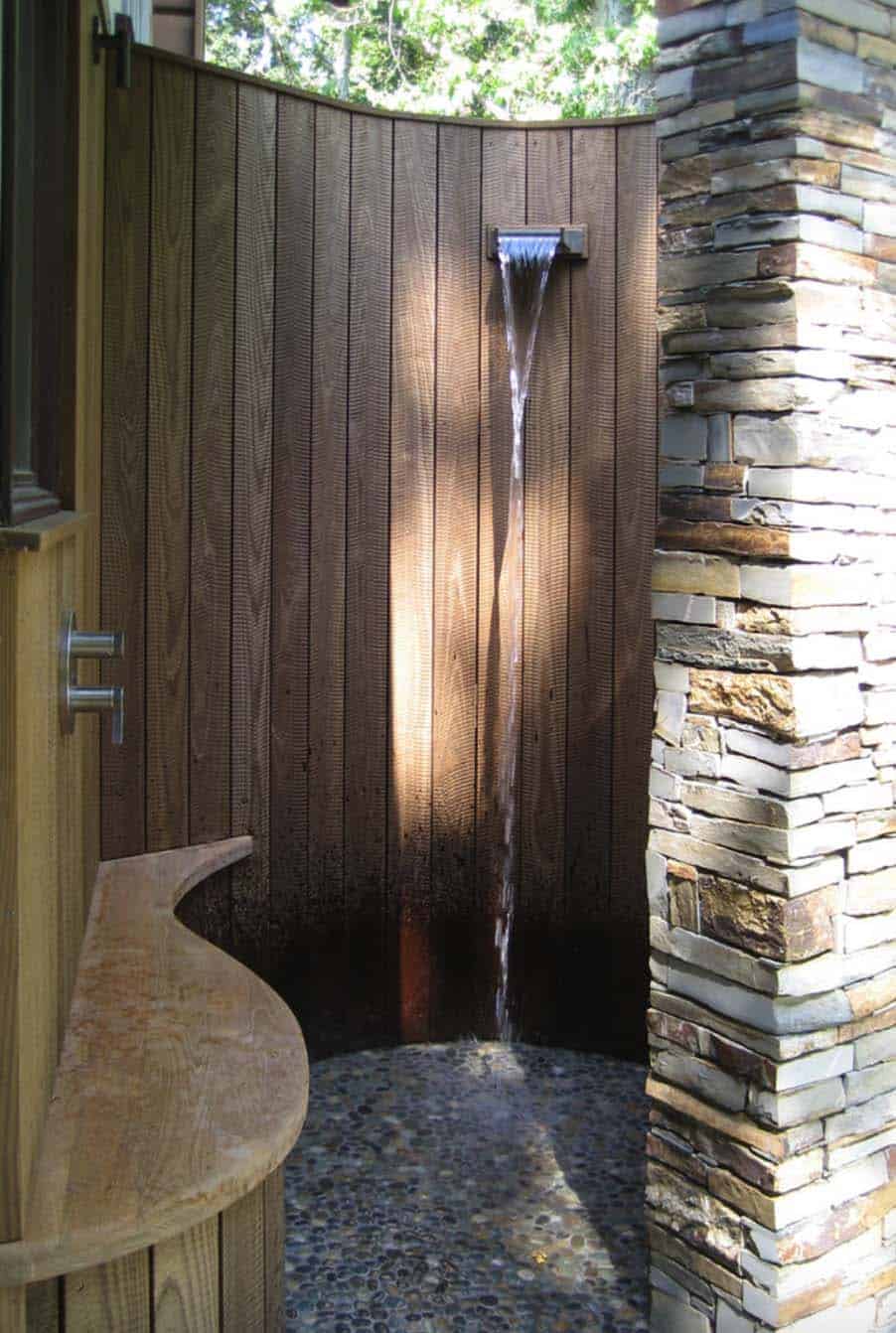 Source: One Kindesign
#20. Opt For Minimalism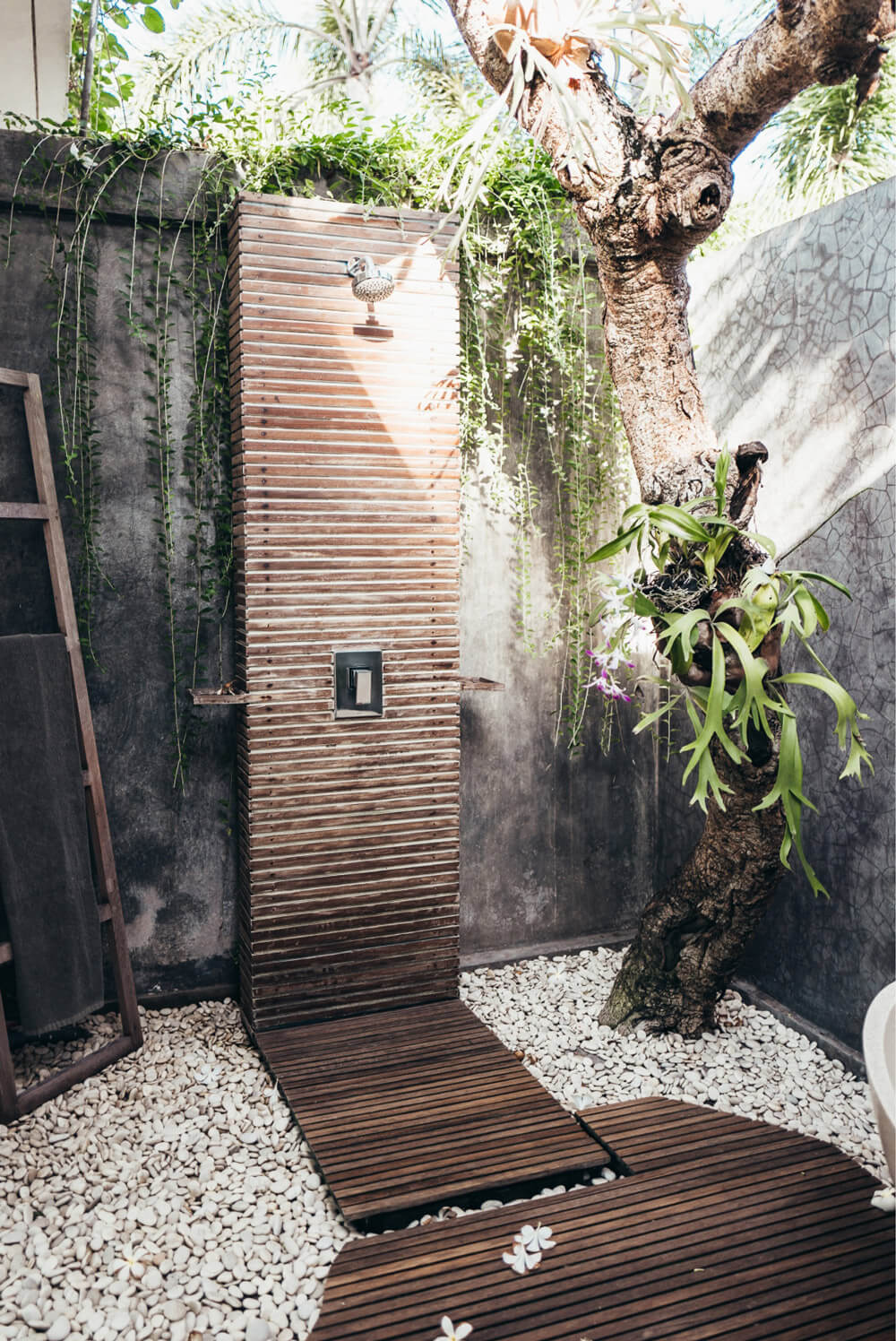 Source: Interior Design Ideas
#21. Make It Architecturally Unique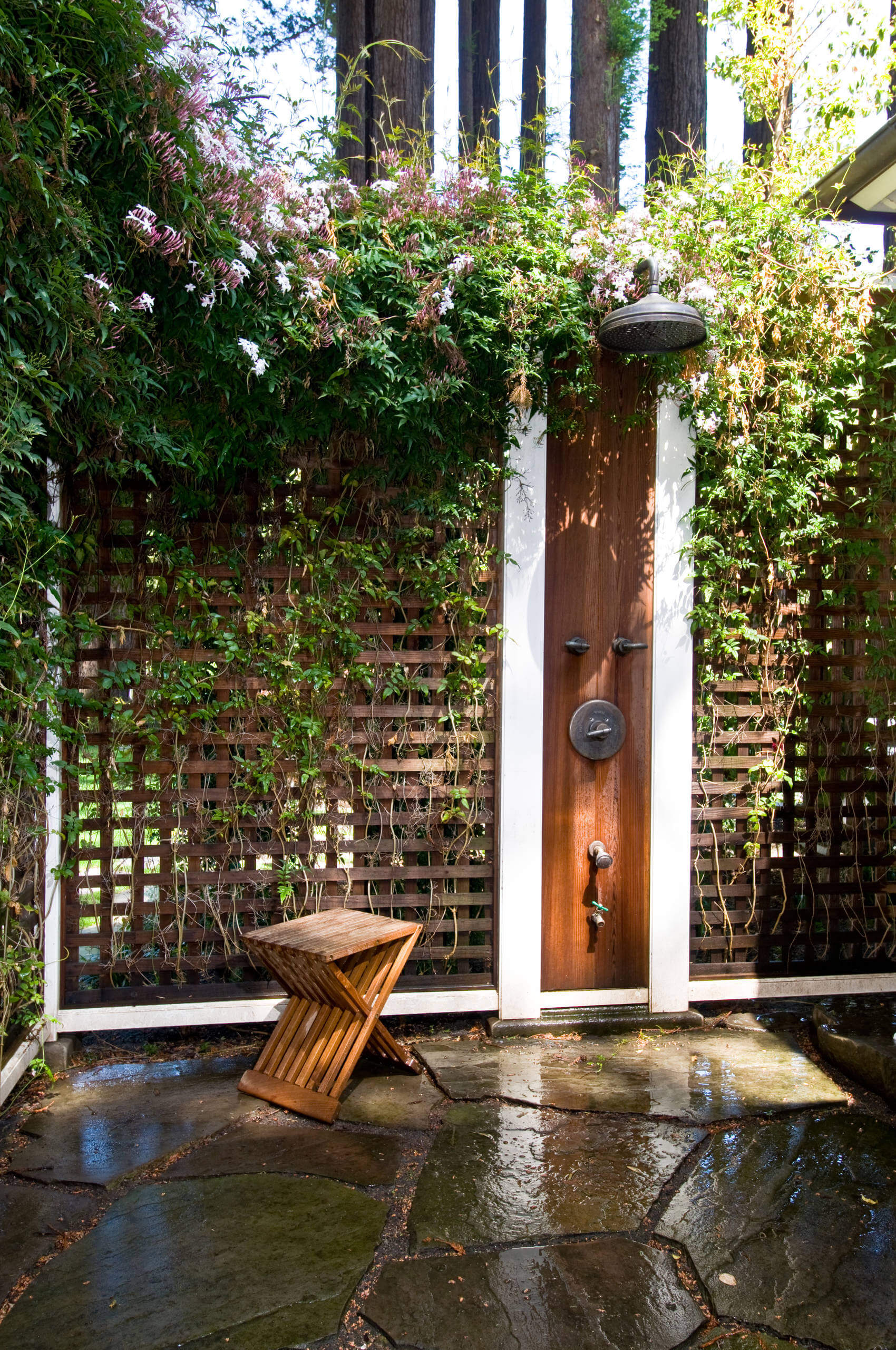 Source: Houzz