To add a unique and creative touch to decorate your home, a DIY pallet art project might be just the thing you need! Pallets are versatile and easy to work with, making them a popular choice for all kinds of DIY projects. In the collection, we'll introduce you to simple and fun pallet art projects that you can do at home with just a few basic supplies. With a little bit of creativity and some elbow grease, you can transform an old pallet into a beautiful piece of art that will add charm and personality to any room in your home.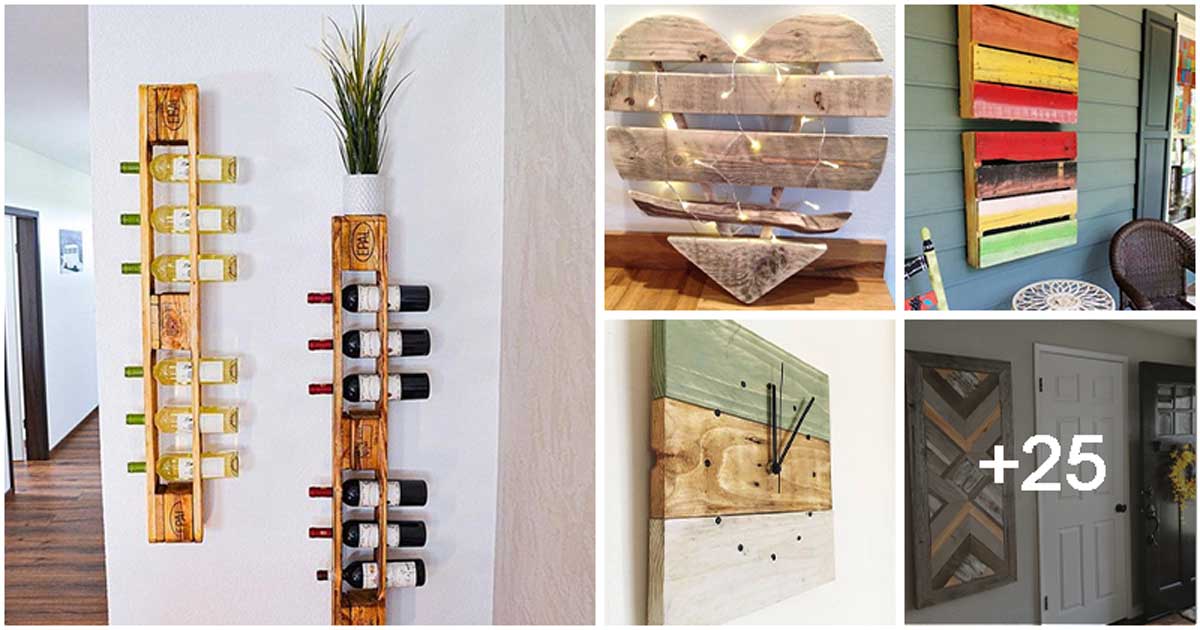 They can be found for free at construction sites or warehouses, or you can purchase them at a home improvement store. Once you have your pallet, it's time to get creative! You can choose to leave the pallet as is for a rustic look, or you can sand it down and paint it in a color that complements your home decor. You can also add stenciled designs, quotes, or images to create a personalized piece of art. Without any further ado, let's dive in and get started on these fun projects!
#1 5 Minute Pallet Wood Coastal Wall Art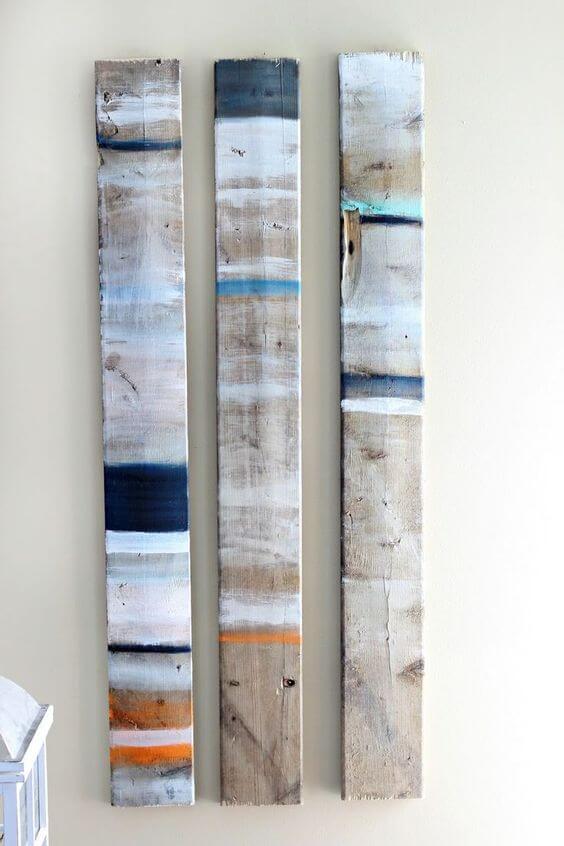 Source: craftberrybush
#2 Reclaimed Pallet Wood Burnt Christmas Tree Wall Art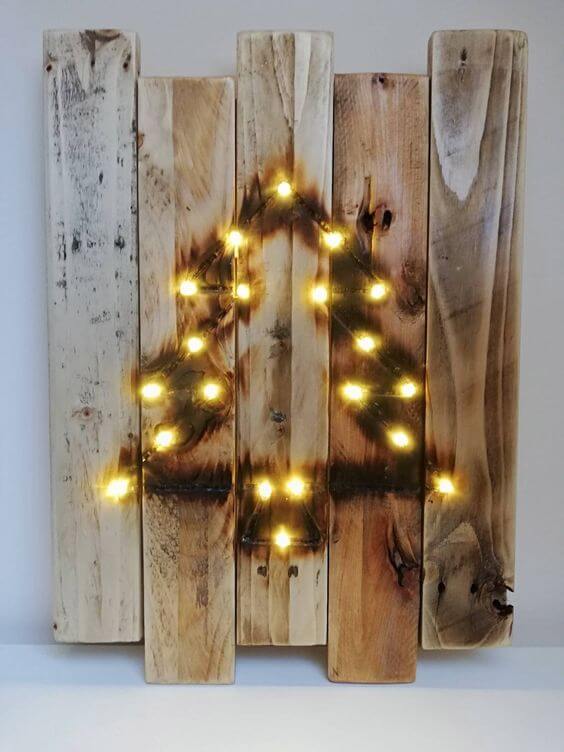 Source: etsy
#3 Pallet Wood Floating Shelf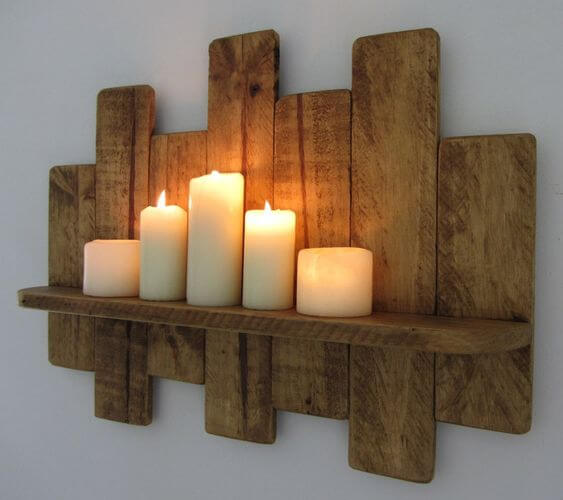 Source: etsy
#4 Corner Wall Shelf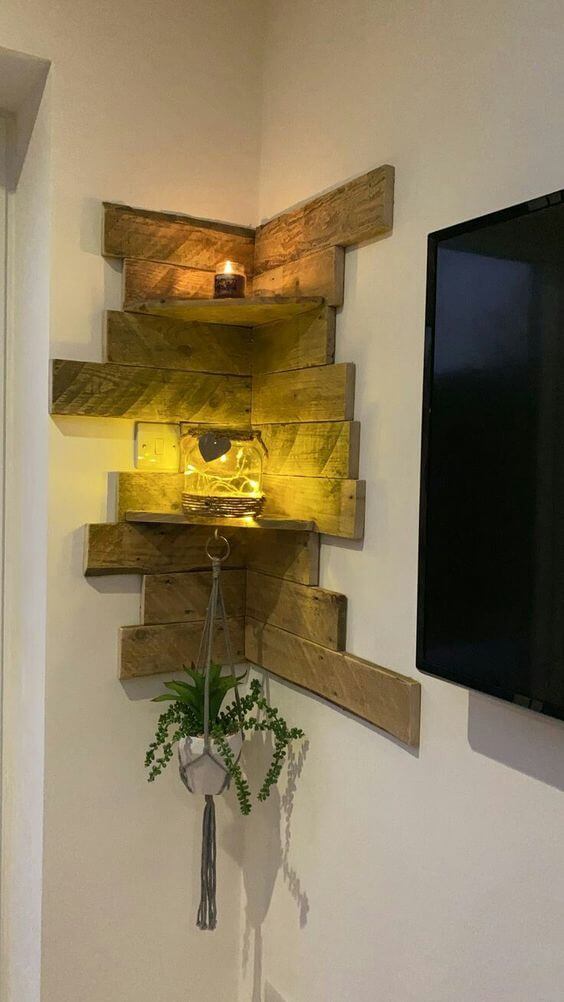 Source: pinterest
#5 Heart Wall Art Pallet Wood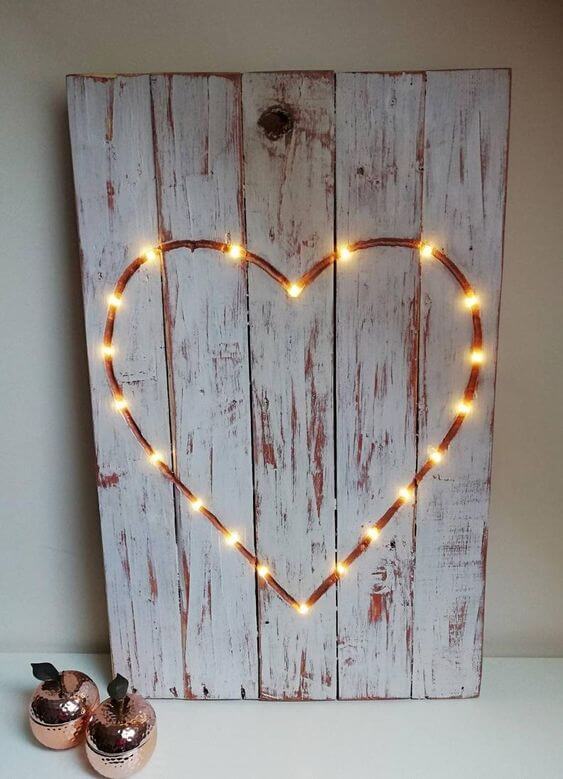 Source: etsy
#6 Charming Way to Decorate Your Porch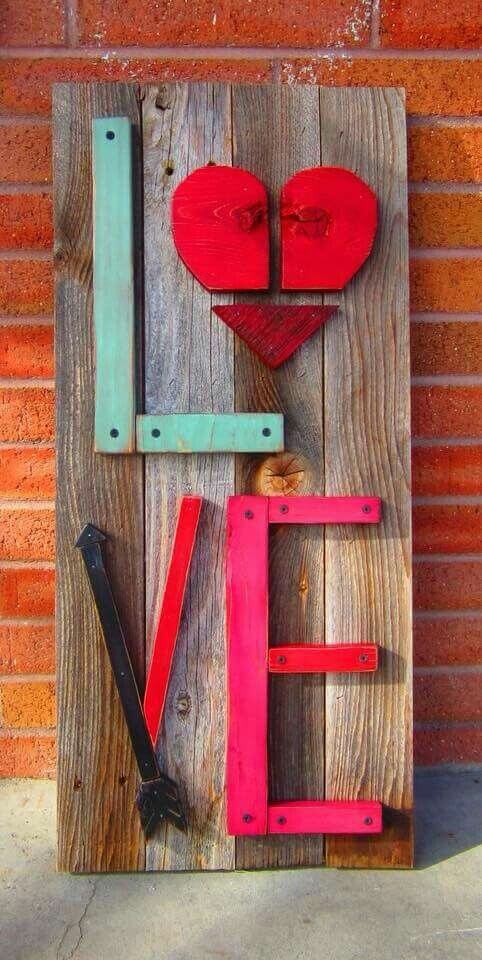 Source: theholidazecraze
#7 Rustic Wall Clock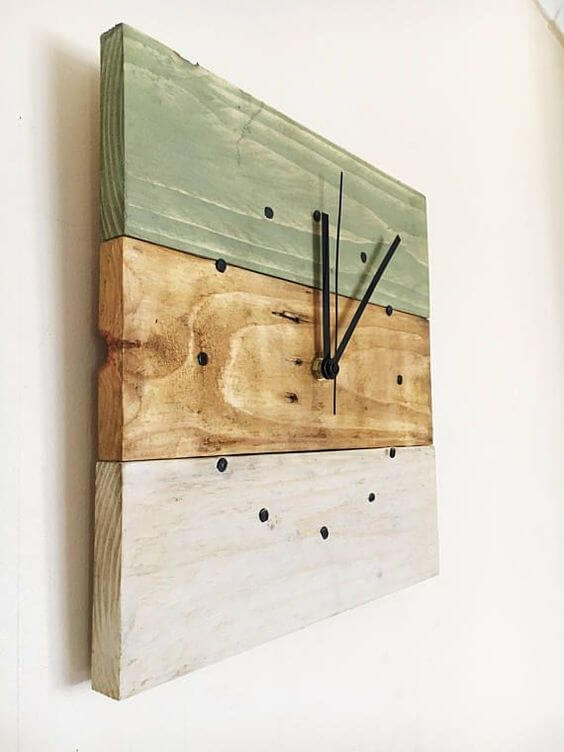 Source: pinterest
#8 Creative DIY Heart Symbol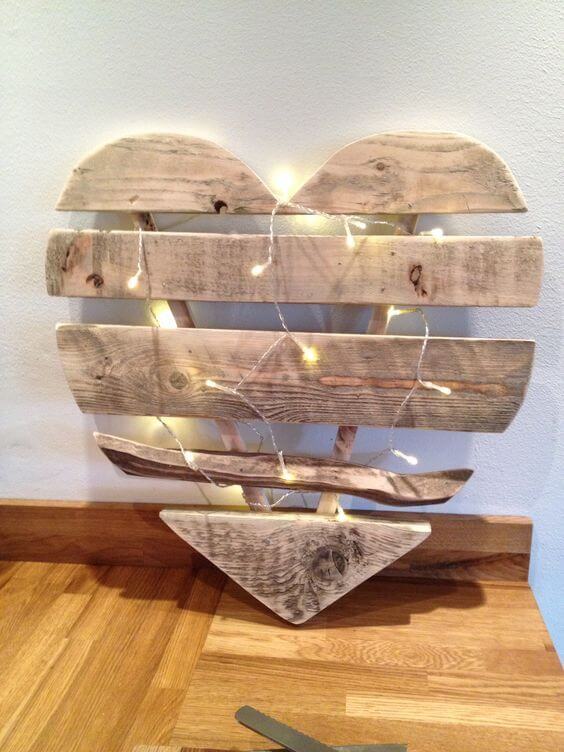 Source: architectureartdesigns
#9 Front Door Pallet Art!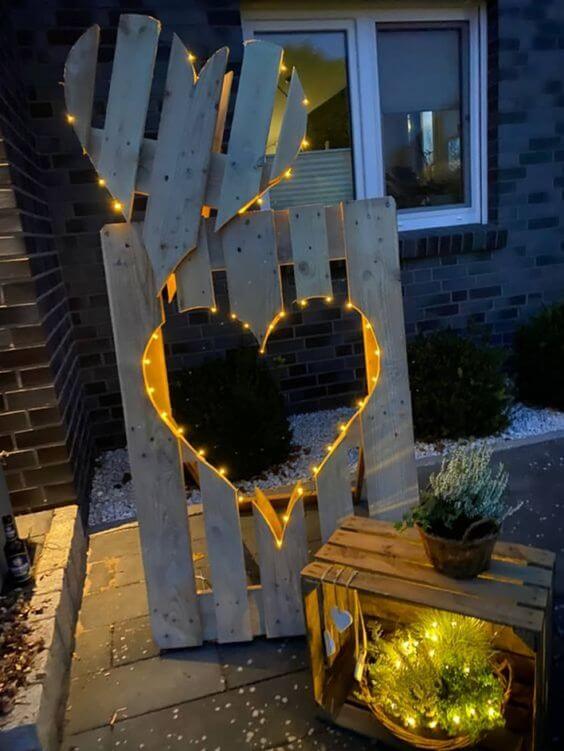 Source: dengarden
#10 Wedding Pallet Sign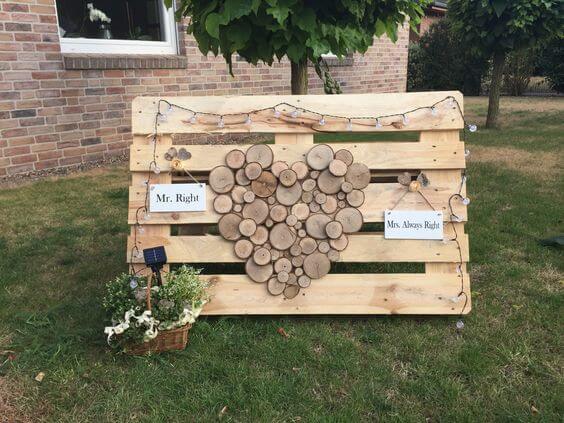 Source: Oksana
#11 DIY Wood Pallet Stand Art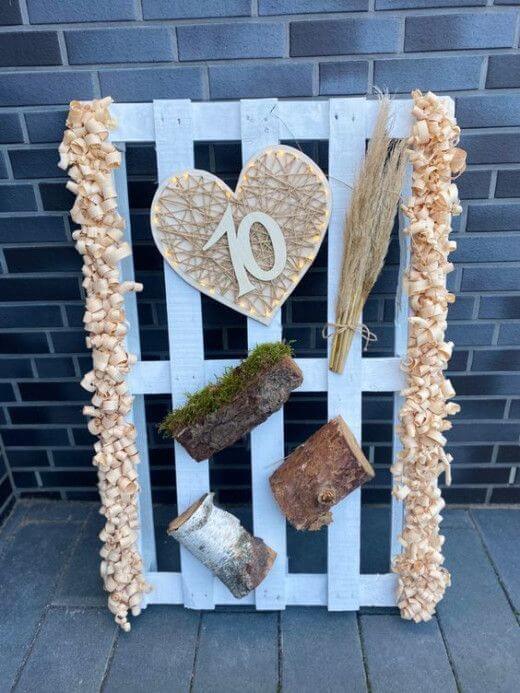 Source: hubpages
#12 Simple and Rustic Pallet Wine Storage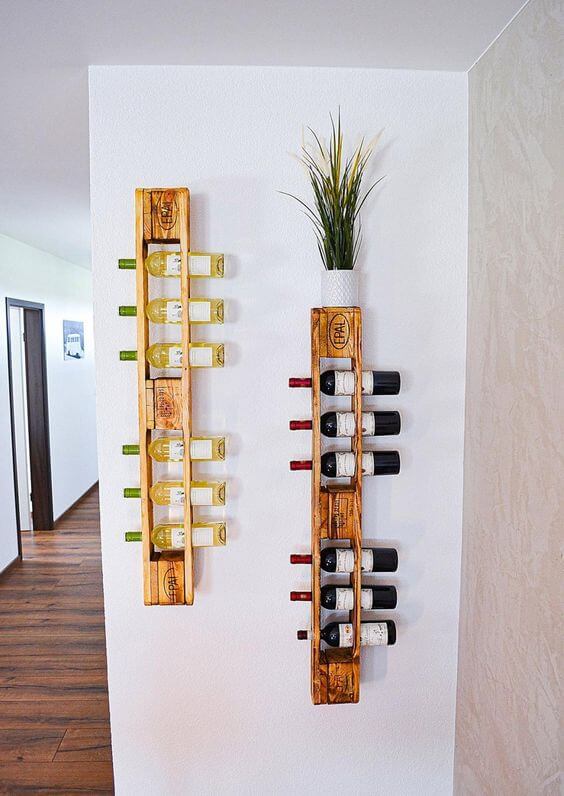 Source: trucsetbricolages
#13 DIY Pallet Floor Lamp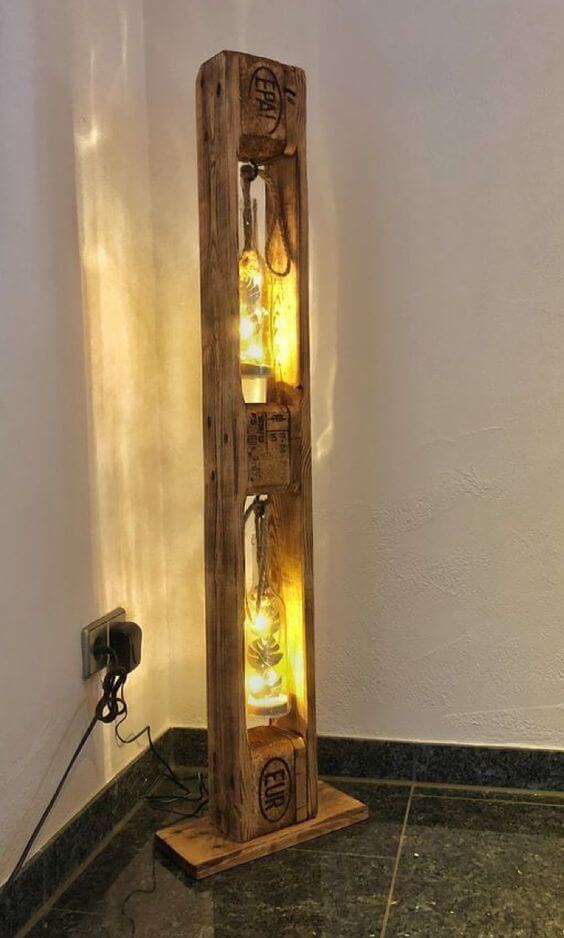 Source: mal tyrer
#14 DIY Wood Quilt Wall Art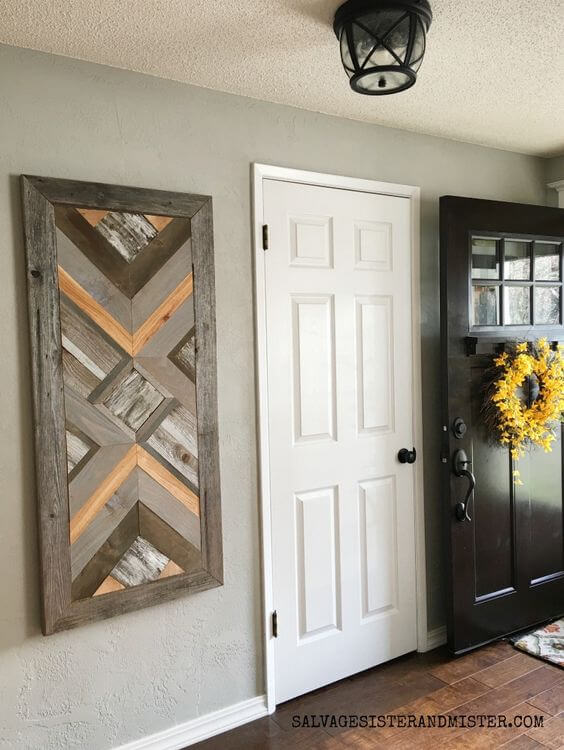 Source: apartmenttherapy
#15 Perfect Hanging Pallet Signs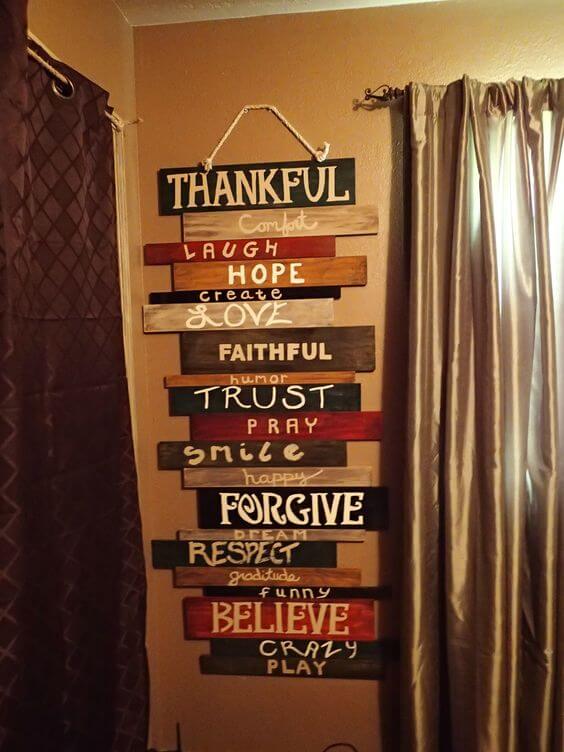 Source: pinterest
#16 Kitchen Decoration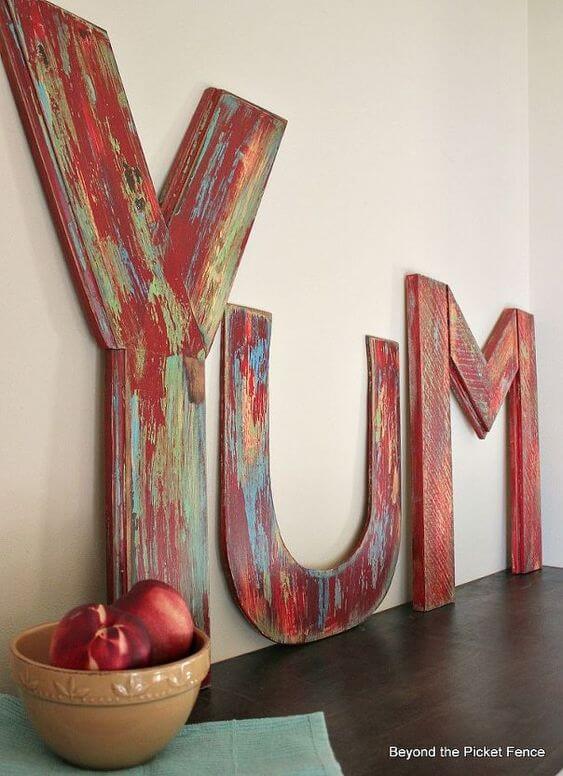 Source: Laura Crabb
#17 Awesome Wall Art Christmas Idea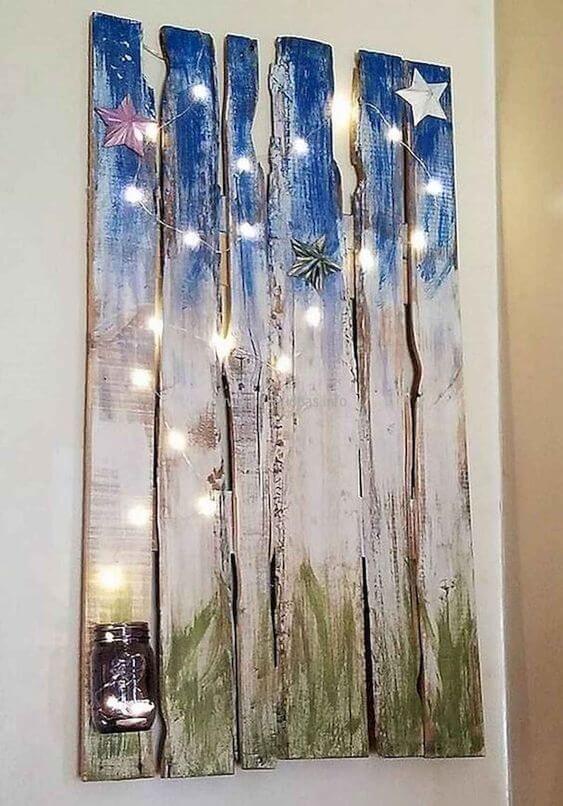 Source: hometalk
#18 Colorful Pallet Wall Decor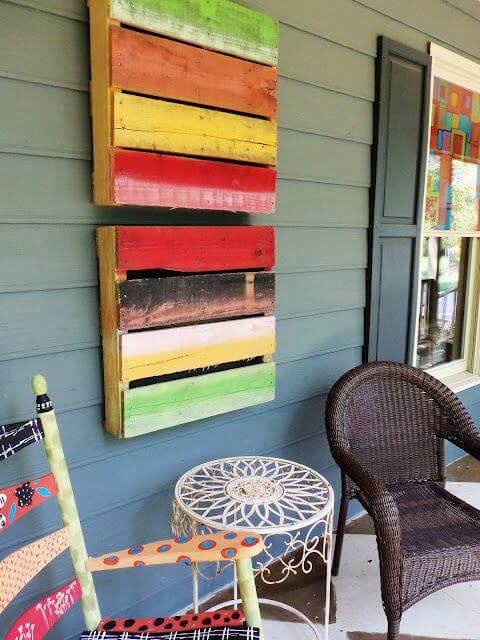 Source: pinterest
#19 Starburst Wreath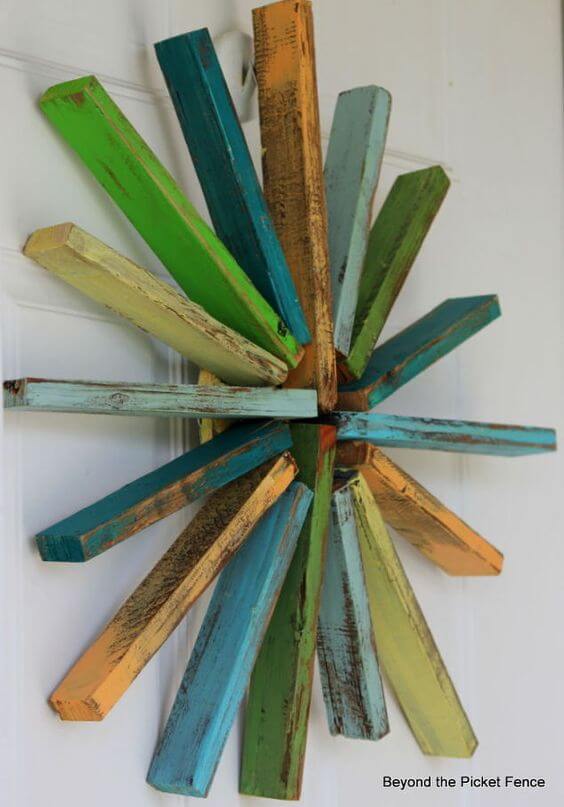 Source: hometalk
#20 Autumn Pallet Project To Welcome Fall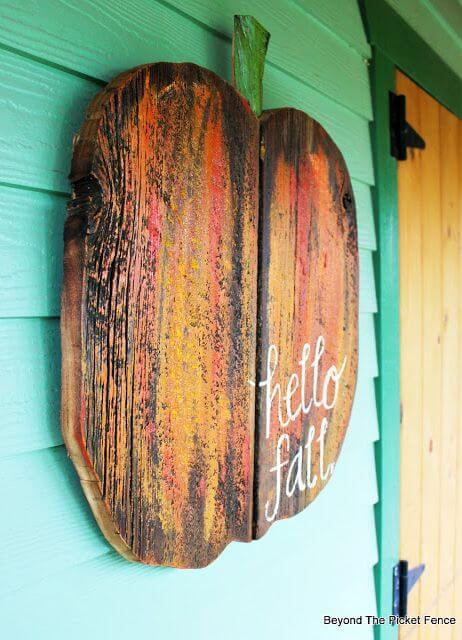 Source: popularmechanics
#21 Pallet Art For Living Room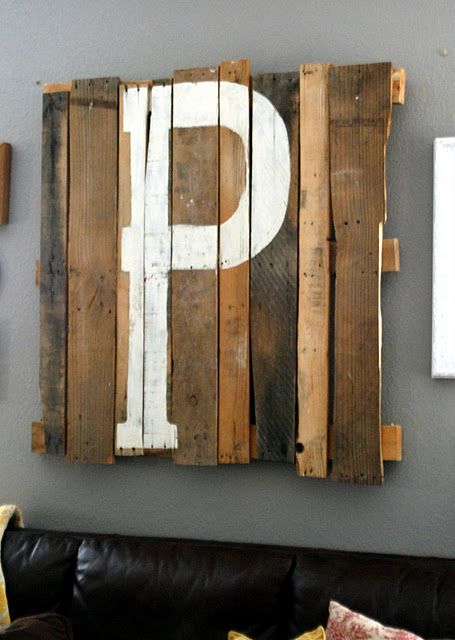 Source: pagesofadventure
#22 Wall Decor Snowman With Cardinals Pallet Art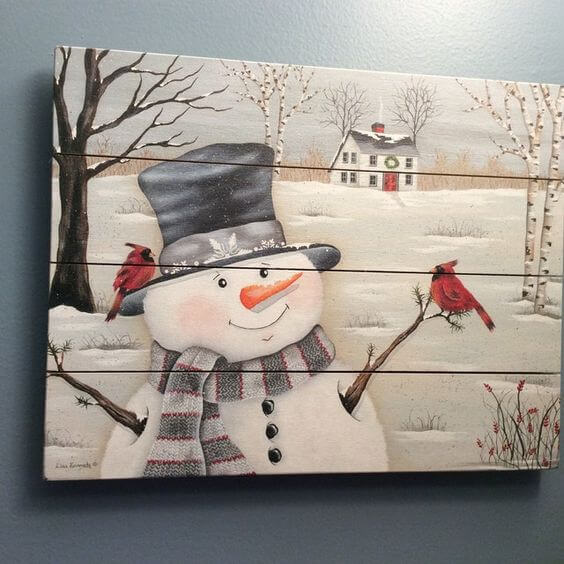 Source: etsy
#23 Cool Beach-Themed Pallet Sign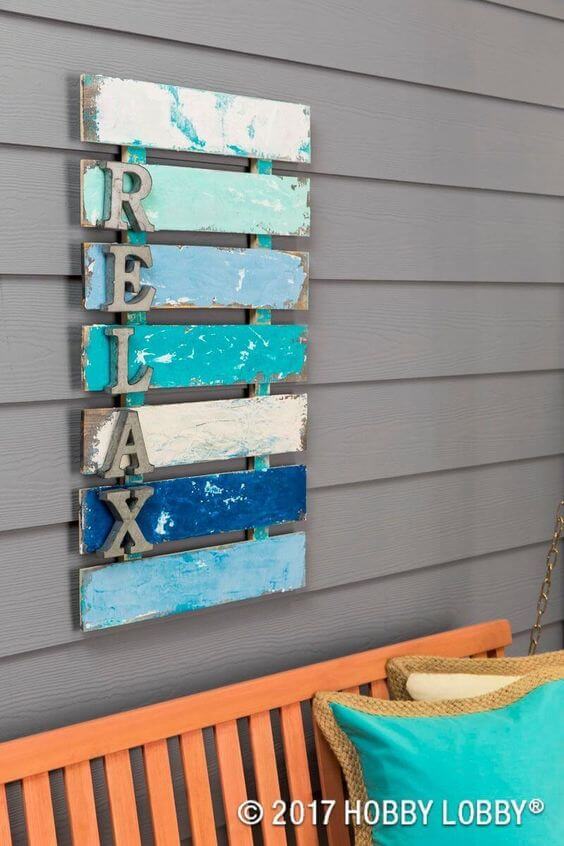 Source: homebnc
#24 DIY Rustic Pallet Wood Shelf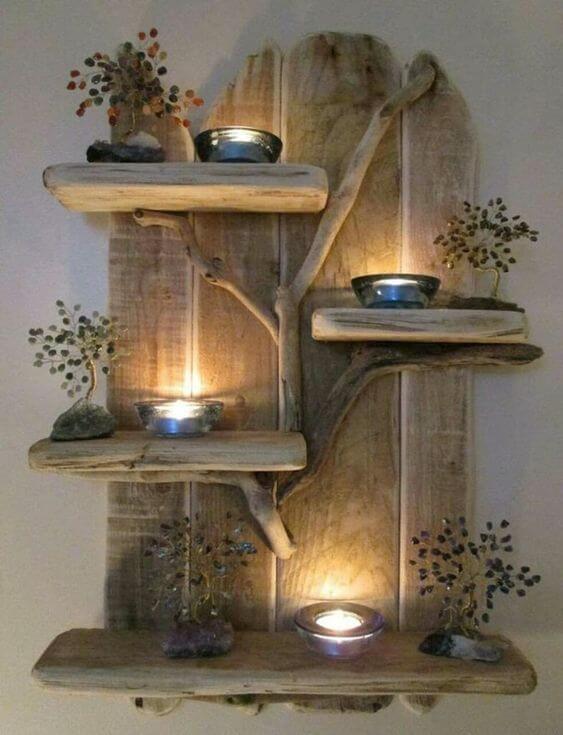 Source: pinterest
#25 Pallet wood Wall Decor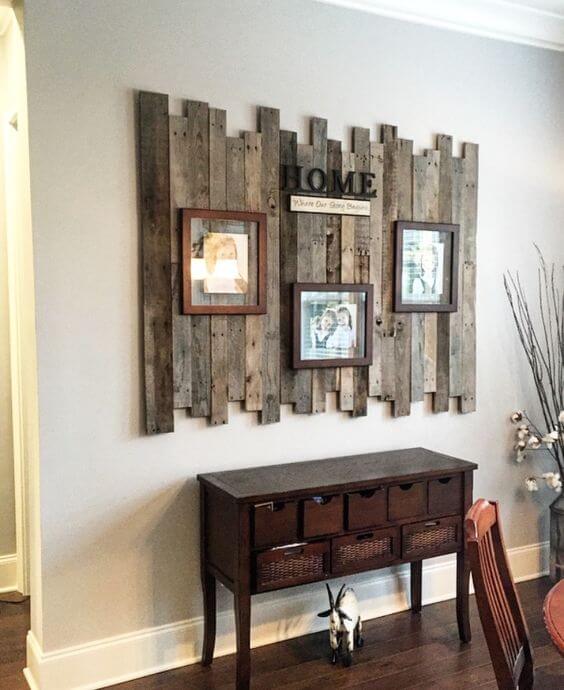 Source: Aaron Smith
#26 DIY Pallet Wall Art With "Hello" Sign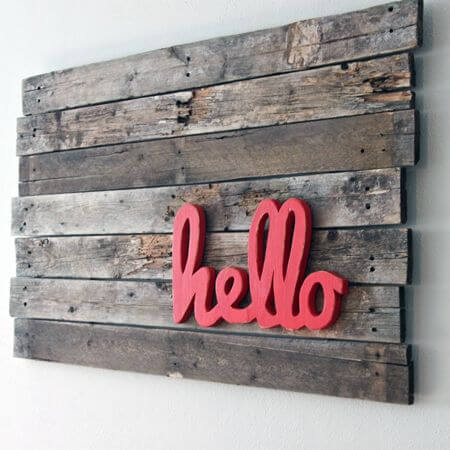 Source: thecottagemarket
#27 Home is Where the Heart is sign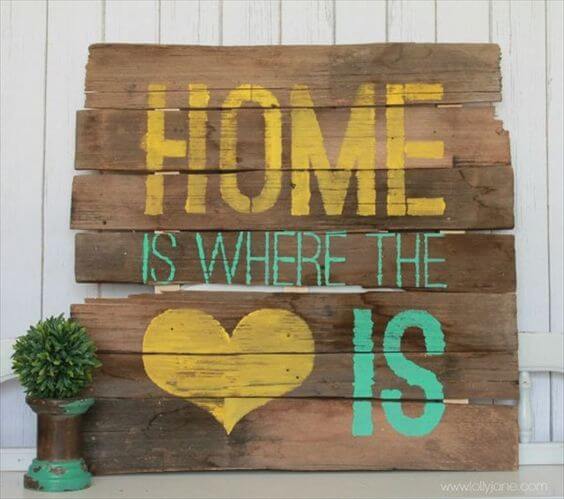 Source: lollyjane
#28 Pallet Sunflower project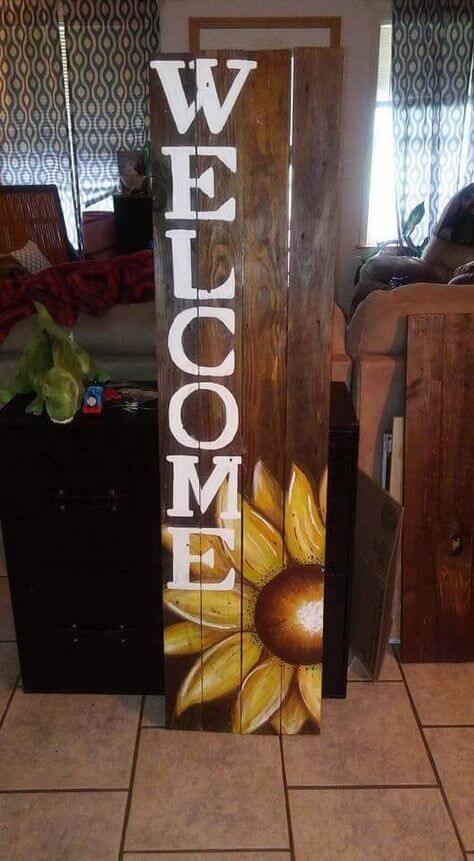 Source: images
#29 DIY Pallet Flag Wall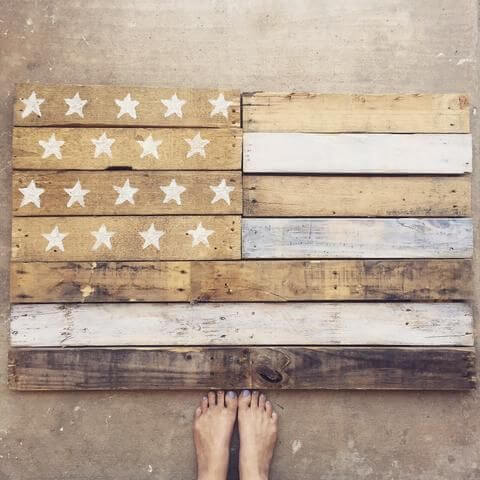 Source: threebirdnest
#30 Colorful DIY Mason Jars for Spring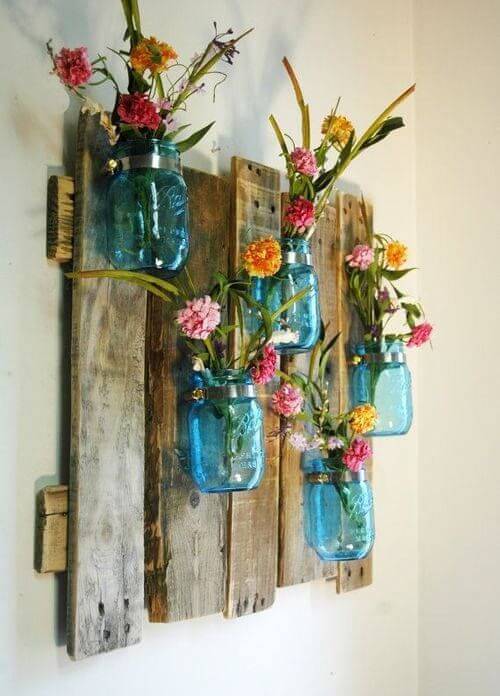 Source: prettydesigns