City life sometimes distracts you from growing plants and enjoying nature. However, you totally can grow your own garden right on your windowsill, without feeling that you're stuck in your apartment.
Just a little reminder that you consult for what types are suitable for your small space. Good news for you, we've gathered the best plants with the right size and uses that are perfect for both providing fresh ingredients and adding green to your plain house.
From fresh leaves added to your diet, and nutritious vegetables to types of spices like garlic and ginger, there's a variety of indoor plants that you can try on your windowsill. Let's take a closer look at our list!
#1. Cress
Source: Gardeningetc
One of the easiest plants to grow indoors, Cress is popular for being served in sandwiches or salads. And, you don't even need compost to grow this kind, you can replace the old way by reusing your cotton wool or wet tissue.
#2. Pea Shoots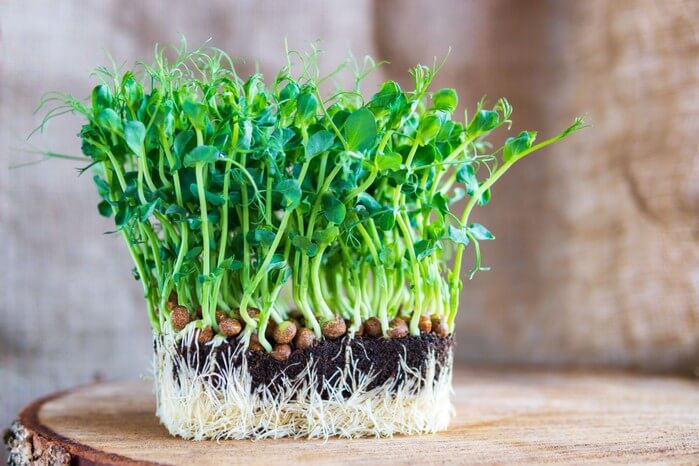 Source: Gardeners' World
After buying dried peas from the supermarket, one step before you plant is soaking them in water overnight. It is delicious to be part of stir-fries or salads
#3. Kale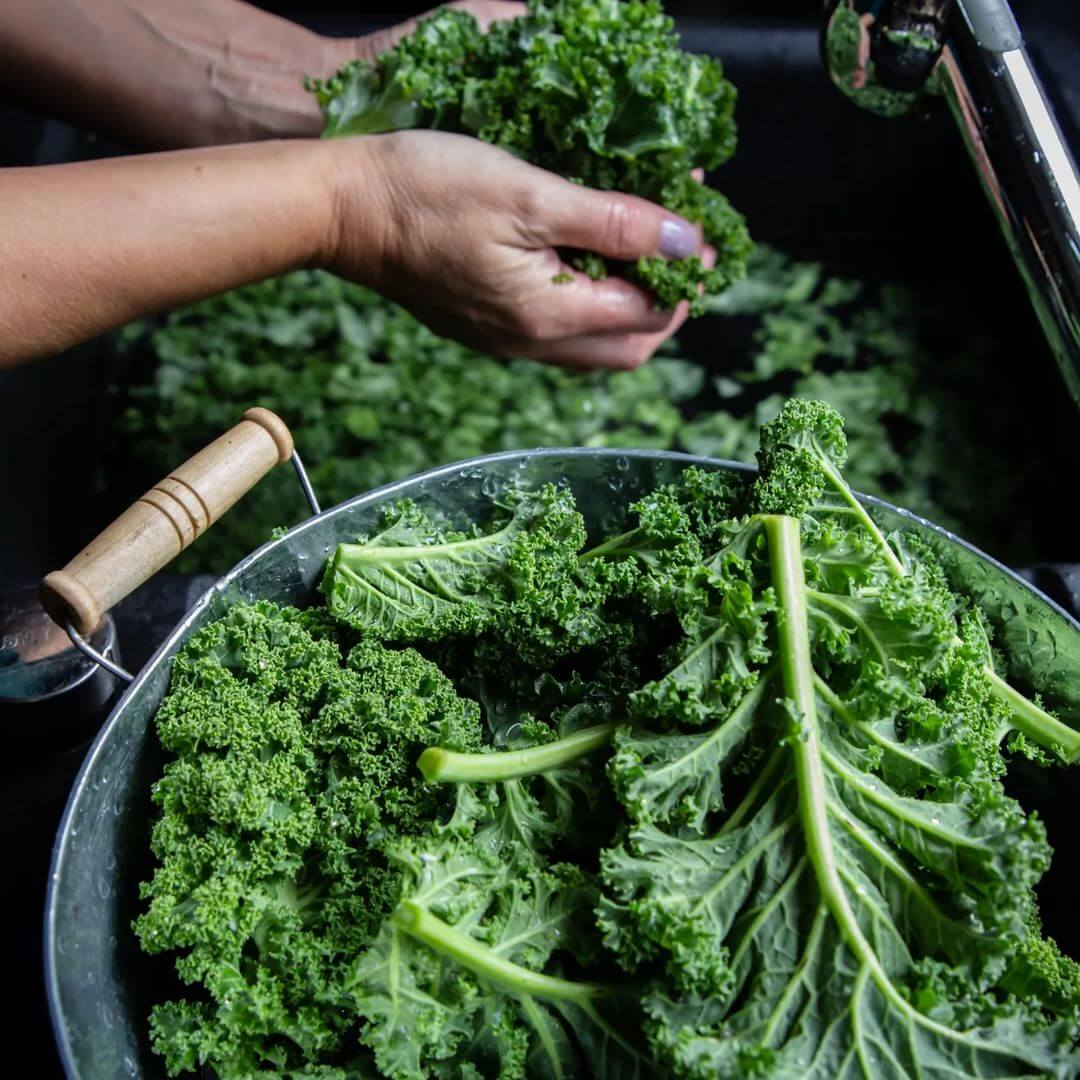 Source: herbalkisan27
Kale is one of the best plants to grow on your balcony, or windowsill as they're easy and quick to grow. You will be surprised that Kale is an ongoing supply as their leaves will keep on growing, so you should harvest their young leaves to make sure you have another fresh harvest coming up.
#4. Baby Beetroot
Source: Sarah Raven
You can grow this plant in pots towards your window for tender and lovely baby beetroots. For the first time, use the compost about 15cm deep, then sow the seeds, each of them 5cm away from the other. As they are cluster seeds, they tend to produce branches from one seed. So you trim down the branches for the bigger beetroot.
#5. Sprouts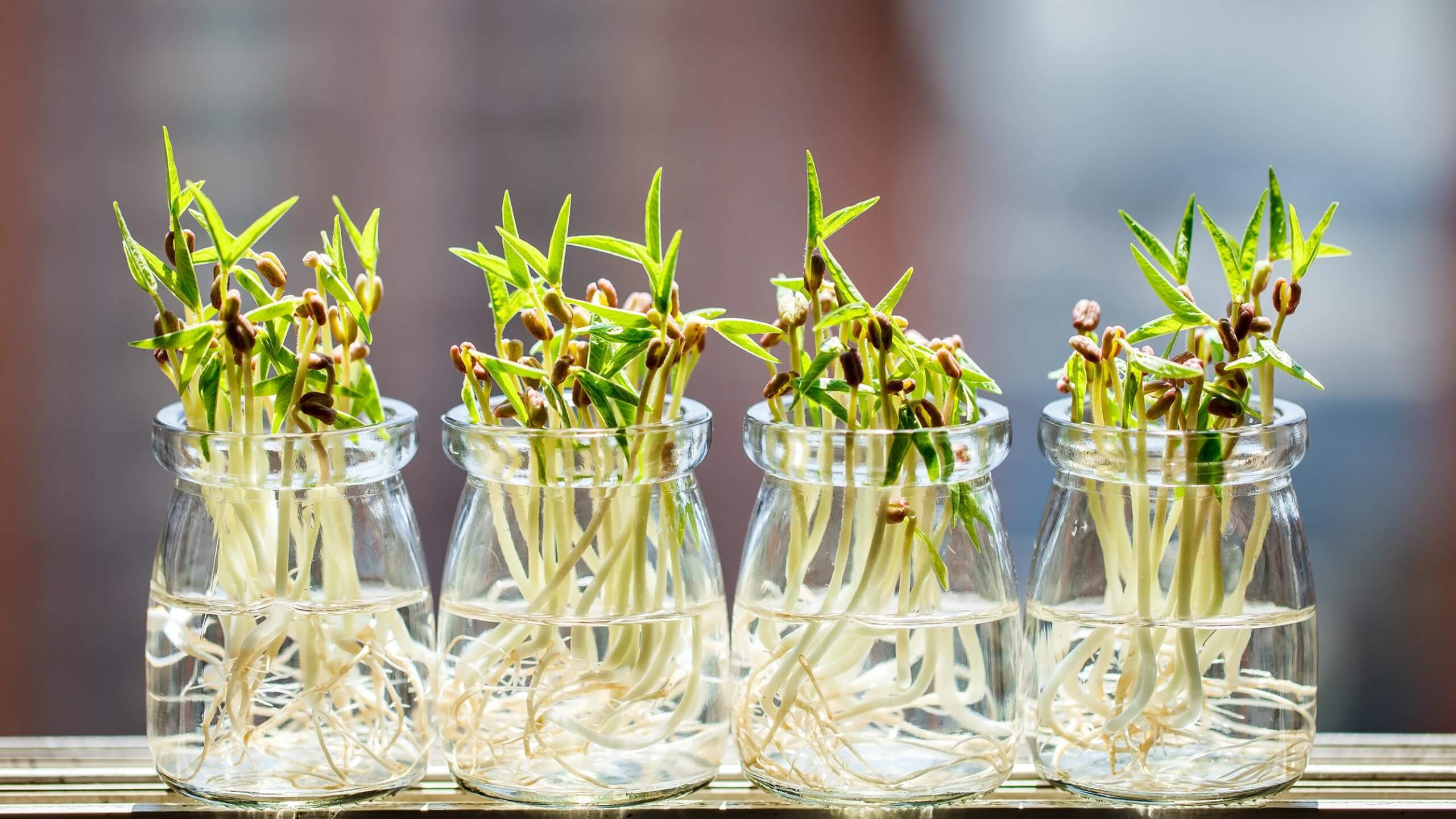 Source: The Times
Soaking and rinsing are two important steps in the process of growing any sprouts. Remember to follow good hygiene practices for every step. In the kitchen, sprouts are really versatile as they can be used just as you would most kinds of beans or lentils. You will find their firm, crunchy texture is particularly good for burgers and stir-fries as well as making salads a whole lot more interesting, especially when combined with cooked or sprouted grains.
#6. Radish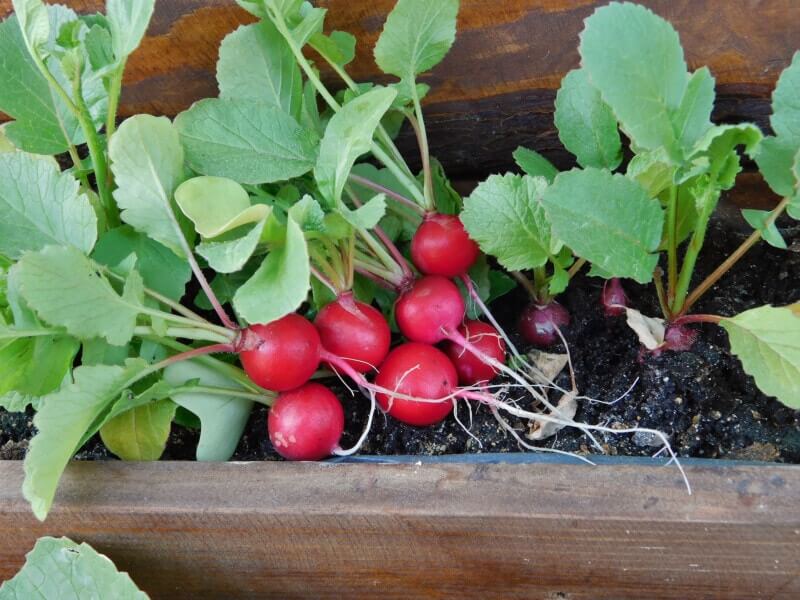 Source: Clean Green Simple
Radishes are grown for their crisp, colorful, and peppery roots. They can be planted time over time in a season, and are ready to harvest in as soon as three weeks. As radishes get their maturity so quickly, you can sow them in any empty space. But remember to choose a sunny spot that gets at least six hours of sun a day. Radishes are perfect for kimchi or used as snacks dipped in the lime sauce of salted butter.
#7. Lettuce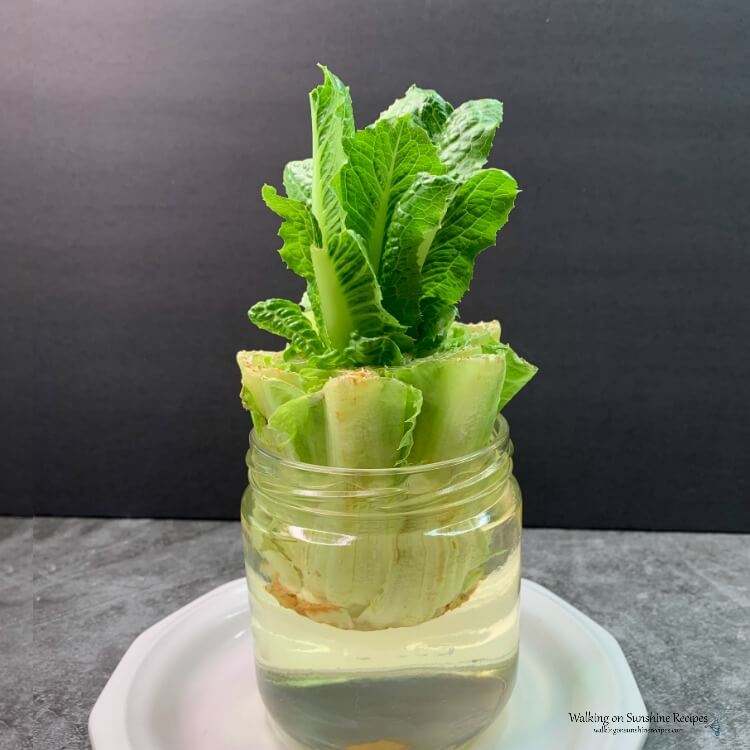 Source: Walking On Sunshine Recipes
Lettuce is ideal for novices as it's easy to grow by seed, and its leaves grow quickly as long as you keep watering the plants sufficiently. Plus, lettuce grows great in raised beds making it perfect for containers, which can be placed on windowsills, decks, balconies, and porches.
#8. Spinach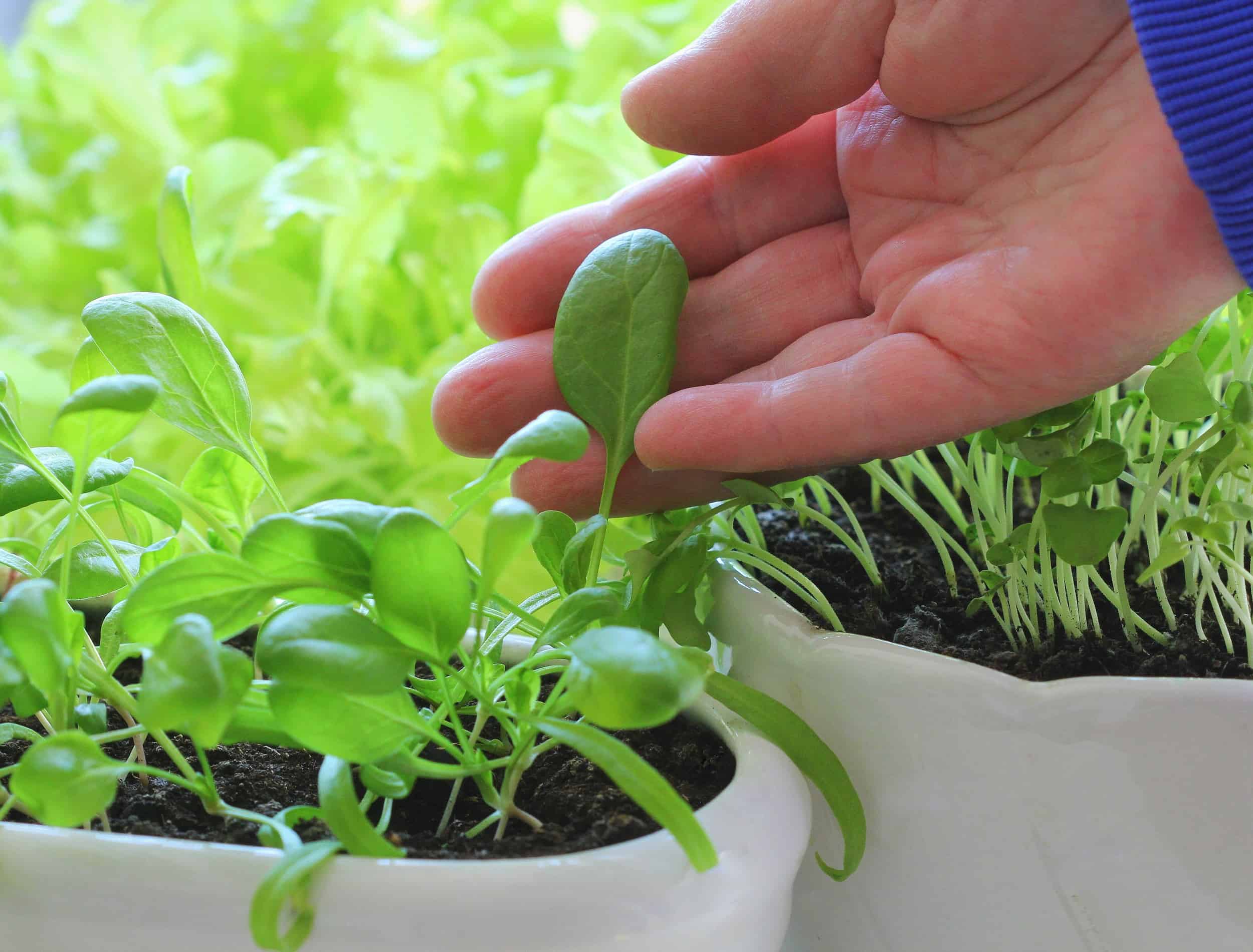 Source: Backyard Boss
You should mix the soil in the compost a week before planting. Spinach tolerates full sun to light shade. Remember to harvest its leave quickly because bitterness in leaves happens after a long time of growing. Spinach is quite similar to lettuce considering growing conditions, but it is more versatile as it's abundant in nutrition and can be eaten raw or cooked. Young spinach is best in salads and smoothies, and mature spinach is excellent sautéed in heated olive oil.
#9. Cherry Tomato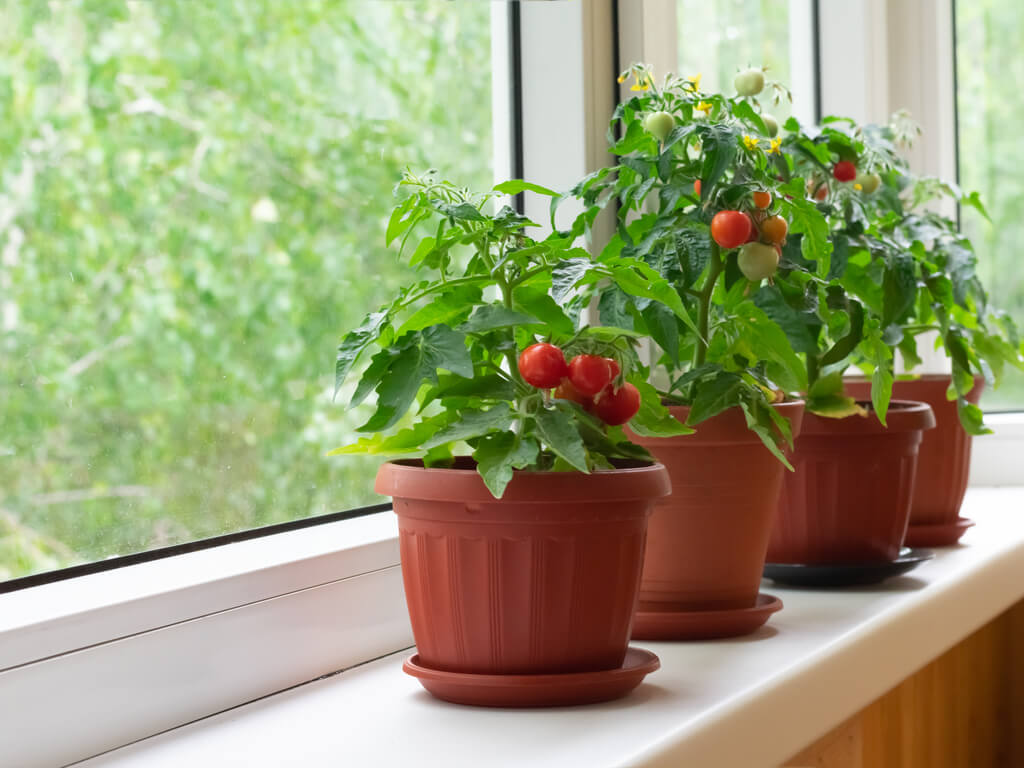 Source: The City Wild
One thing to be careful about is frost. Be sure there's no frost on your cultivating day as the seeds are vulnerable to low temperatures and will die if they get too cold. As you plan your garden, keep in mind that tomatoes are happiest in well-draining soil, and they require 4 to 6 hours of sun each day. Tie the plants gently to the stake with a piece of yarn or soft string, and plan to rearrange it as the plant grows. Cherry tomatoes are happiest with a heavy weekly soaking rather than frequent light watering. They also thrive when the ripe fruit is picked every day or two.
#10. Hot Peppers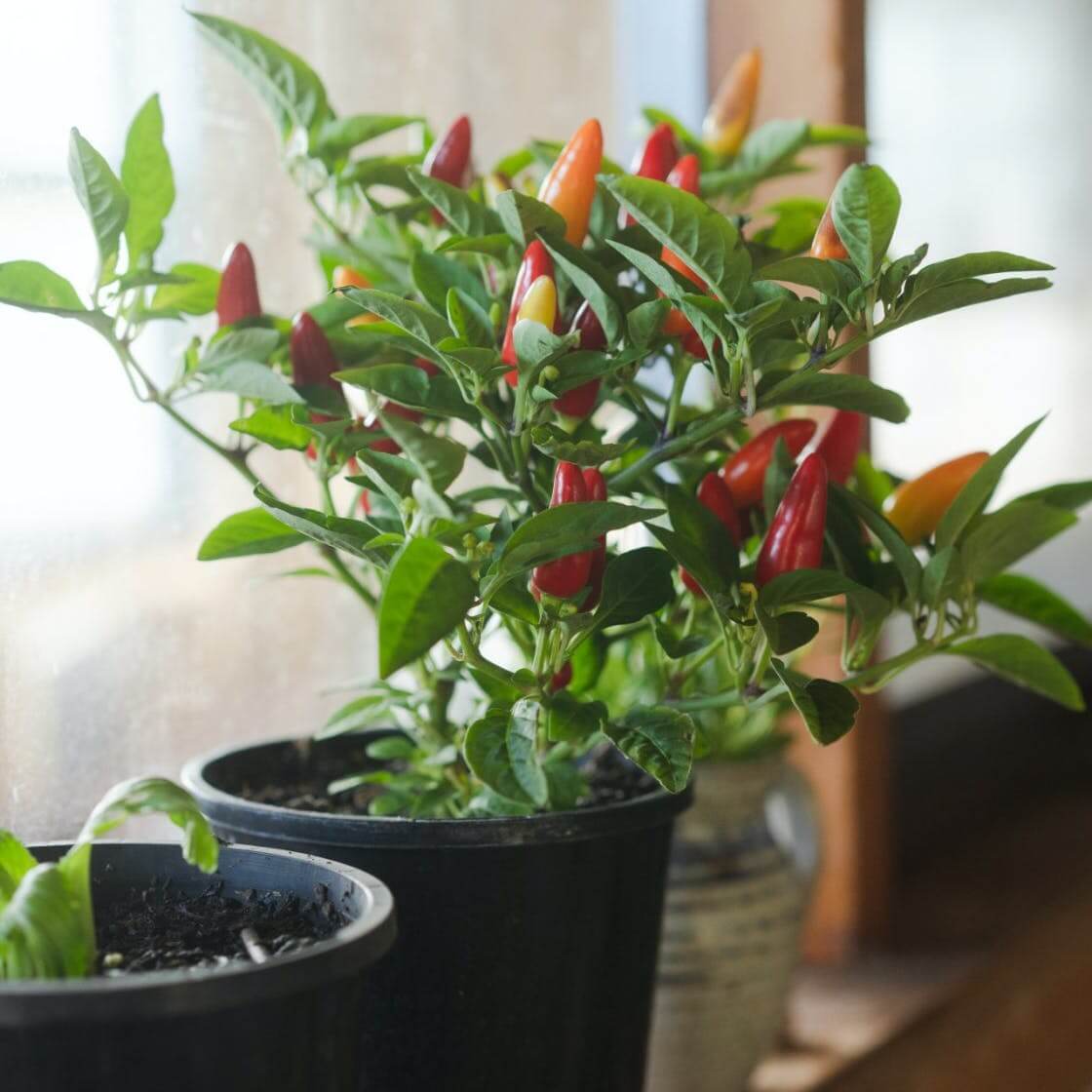 Source: Stylist
Pepper seeds require warm temperatures to germinate. Then, when the seeds sprout, plant them in small pots, and place them in a sunny southern window. As the growing season progresses, water your plants enough to keep them from wilting. Pepper cultivars can be added to many recipes such as curry, pico, or BBQ bringing a sense of spicy and attractive flavor.
#11. Green Onions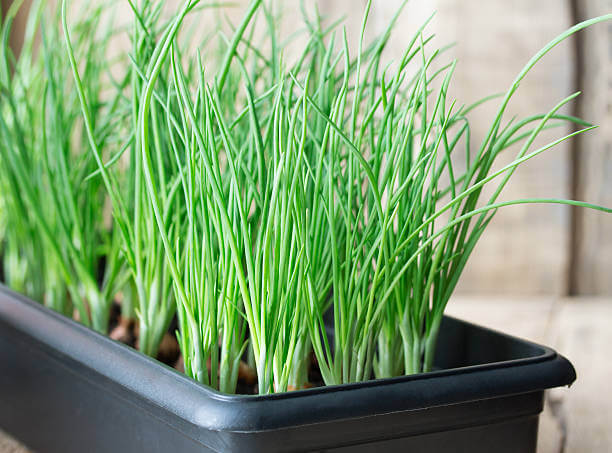 Source: iStock
First, sow green onion seeds indoors in garden beds. Green onions thrive in full sun so look for a direction meeting 6 to 8 hours of direct light each day. Green onion plants have shallow root systems and dry out quickly so maintain a lightly moist soil. Green onions are used for every recipe: salads, soups, stir-fries, baked potatoes, scrambled eggs, and a million others.
#12. Garlic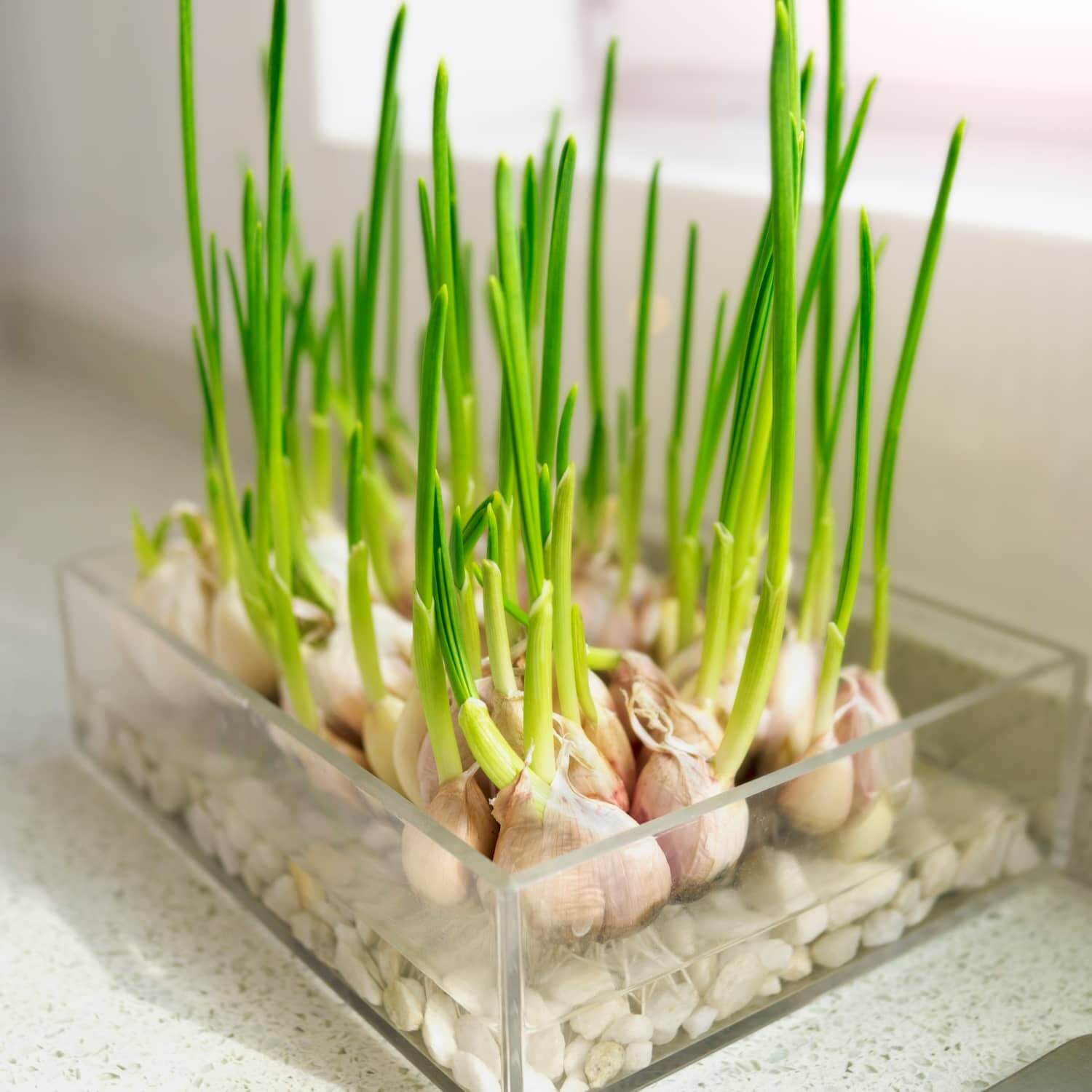 Source: Apartment Therapy
Garlic is most often planted in the fall, between late September and November. A couple of weeks before planting, prepare the soil by mixing it with healthy compost or manure. Garlic does best in full sun, so select a planting site that receives 6 to 8 hours of sunlight per day. Keep the plants well-weeded as it needs rich nutrition and love being alone! Water every 3 to 5 days during bulbing. You can learn how to make a DIY garlic powder, roasted garlic bulbs along with your favorite type of meat,
#13. Ginger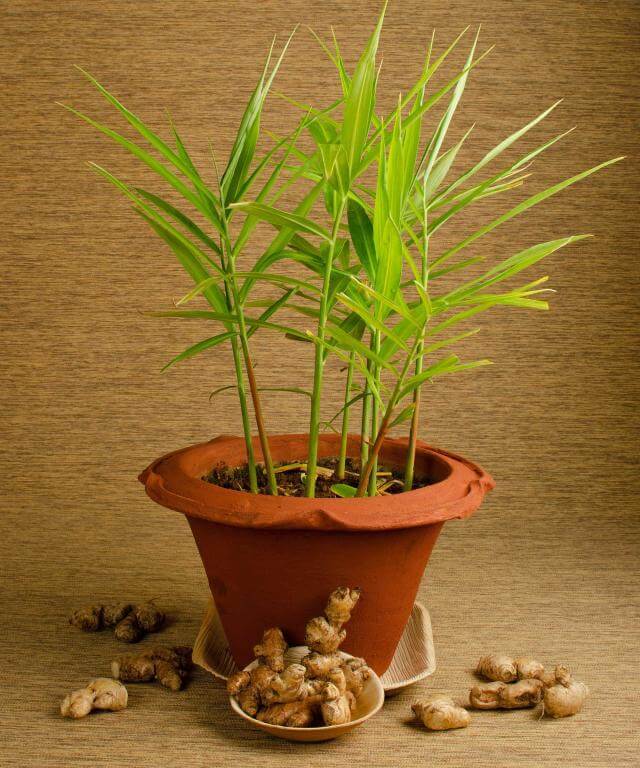 Source: Yahoo
Growing ginger on your sunny windowsill is the best cultivation project that you make this time of the year. Because ginger propagation is best done in spring, ginger is happy with warmer climate. You can buy fresh ginger rhizomes from the grocery store, or you can lift a rhizome out of the ginger in the garden. Ginger is one of the best seasoning spice which intensify and better the flavor of every cooking recipe.
#14. Beans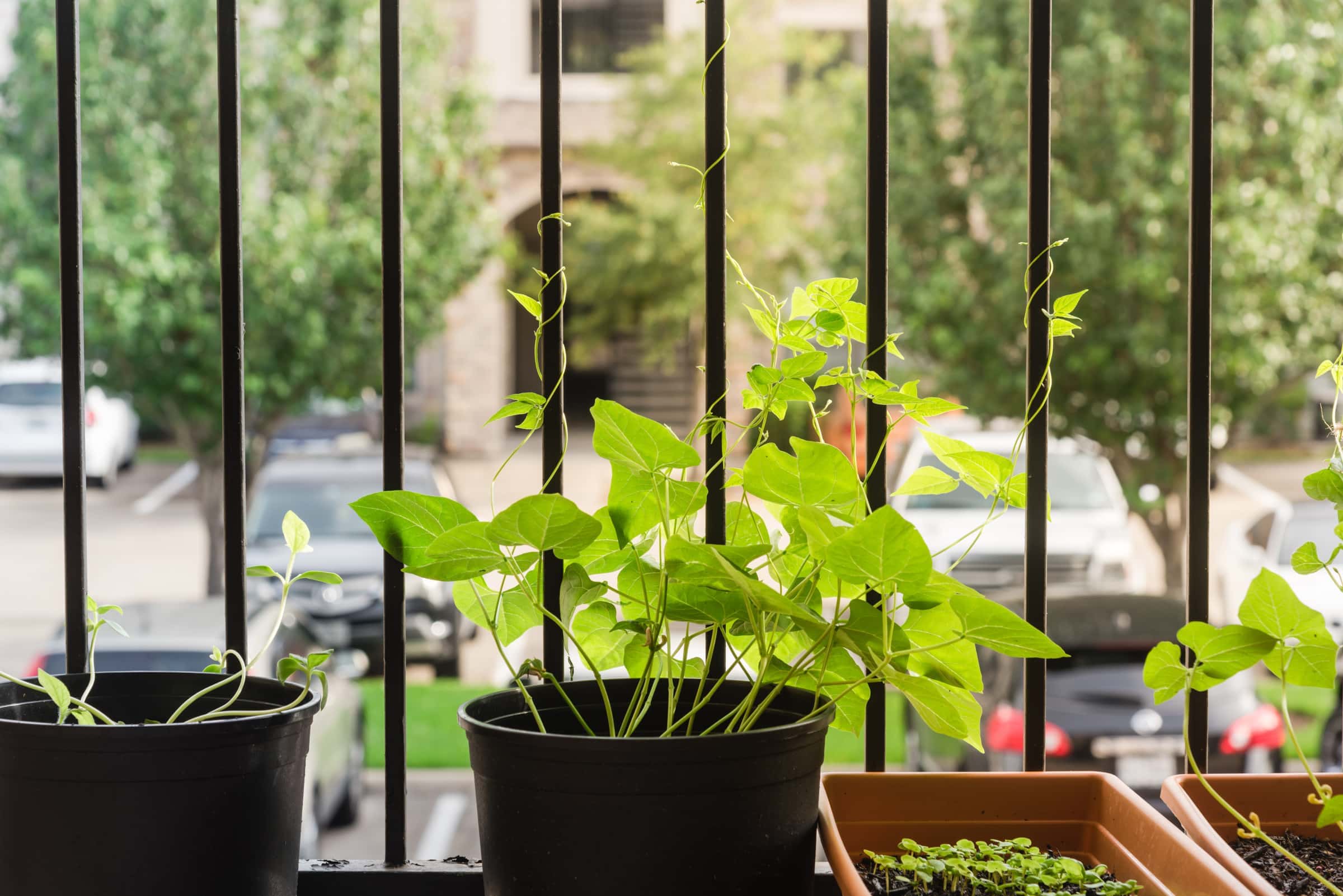 Source: Clean Green Simple
Beans are so easy to grow, even in limited space, and incredibly productive. That's why it's here. However, no seeding beans indoors for the first time. Because of their fragile roots, they may not survive traminsplanting. Therefore, it is best to grow them directly by seeds in your garden. They grow best in well-draining soil with well-adjusted fertility. Beans are the familiar face in many recipes as they can be added to your salads, soups
#15. Microgreens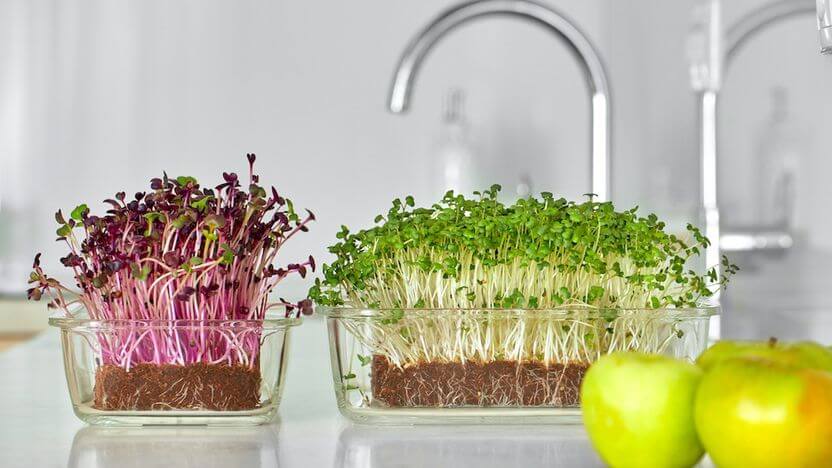 Source: Realtor.com
When planted indoors, Microgreens tolerate in every harsh condition, from the dead of winter to low light, provided that it's near a window. In the first period of propagation, soak and drain the seeds in a container, cover and place them near a window until the seeds sprout. Then remove lid, water them daily and see them grow into vibrant leaves. It can fit in any food already making: salads, wraps, sandwiches, buddha bowls. Top off your soups or entrees with them, add to juices and smoothies. Not only are they highly nutritious but also very flavorful!
#16. Dill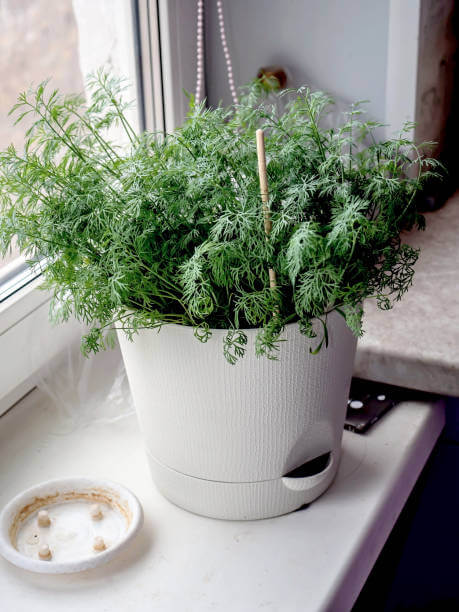 Source: iStock
Although dill is quite easy to plant, it doesn't transplant well. It should be sown into the garden. After a time settled, you can grow them indoors as long as you provide enough light, a well drained and rich in organic matter soil. Remember to let them dry out by watering them during the growing season. With its feathery green leaves, fragrant dill is used most commonly in soups and stews or for pickling.
#17. Cilantro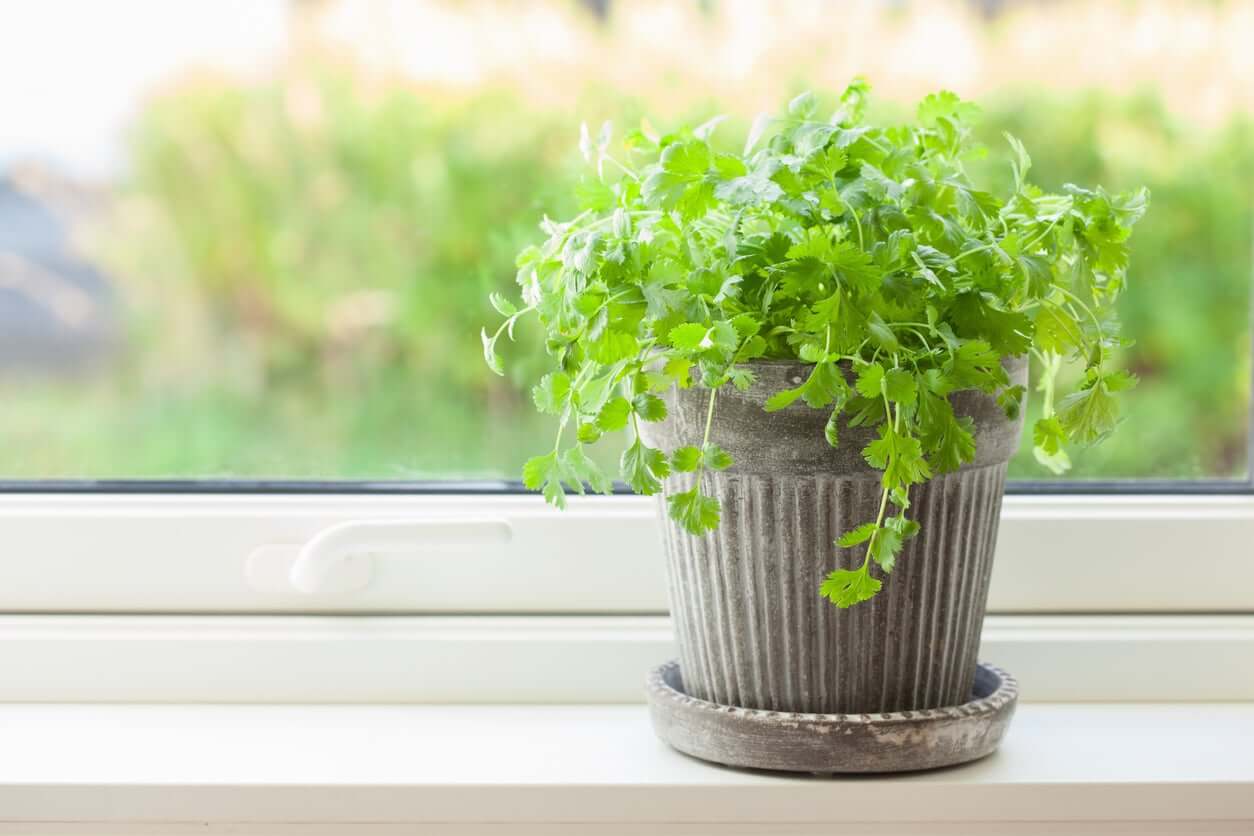 Source: Bob Vila
An perennial herb with a strong flavor, cilantro grows quickly in colder spring and fall climates. For the whole growth season, give the seedlings regular watering. As the plants are established, they require less weekly water. Do not overwater them, but do keep them damp. It is frequent ingredient and is used to flavor a variety of dishes.
#18. Basil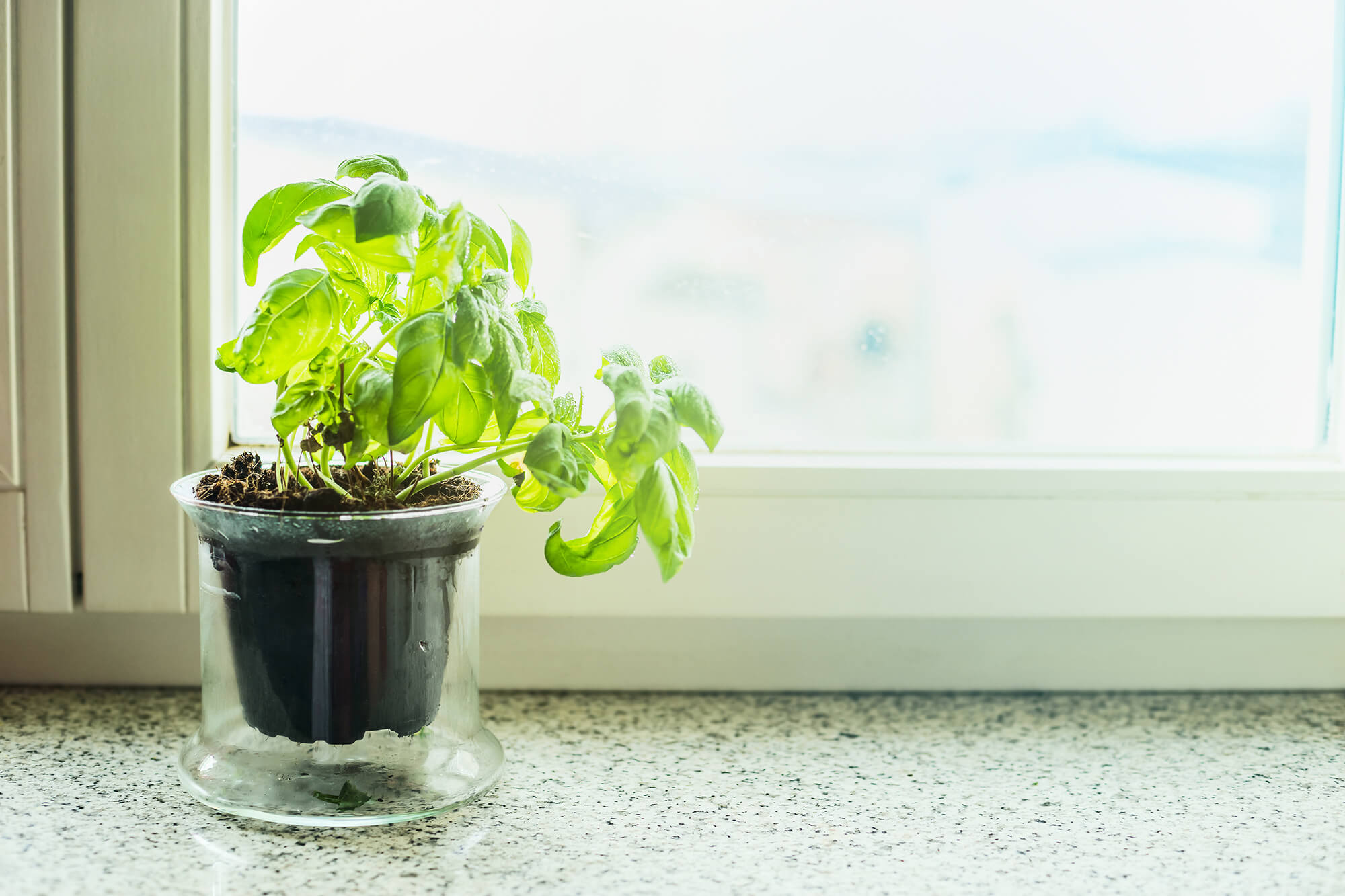 Source: Lovefood
Most gardeners start growing basil from seed in pots inside to get a head start on the growing season. 4 to 8 weeks before the final day of frost, basil seeds can be planted indoors. Prepare your starter pots by filling them to a depth of 1/2 to 1 inch below the top with slightly moistened seed starter mix. Spray your basil seeds lightly with water. To provide your basil with a rich, drained soil, amend the garden soil with a lot of organic matter. Aromatic leaves from this herb species are frequently used in Italian and Mediterranean cuisine.
#19. Chard
Source: Coco and Seed
Chard is frequently planted since it develops swiftly and readily in the milder spring and fall weather, but it can also withstand higher temperatures. Chard stems and leaves can be either raw or cooked, just like beets. Swiss chard grows quickly, so give the garden bed lots of area! Its mild flavor gives salads, pastas, pizzas, quiches, sandwiches, and other foods additional nutrition and color.