Living in a small house or apartment can be a real struggle when it comes to fitting all of your belongings into one limited space. However, the challenge of making everything fit and look stylish is what makes small space design so exciting. Overcoming these obstacles with clever solutions is incredibly satisfying. Fortunately, we have plenty of tricks for you to make your cozy space both functional and fashionable.
If you're looking for some small ideas to make a big difference in your studio apartment or want to maximize a small room in a tiny house, let's scroll down to discover 100 ingenious design ideas that we collected below. These tricks will create the illusion of more space without compromising on style.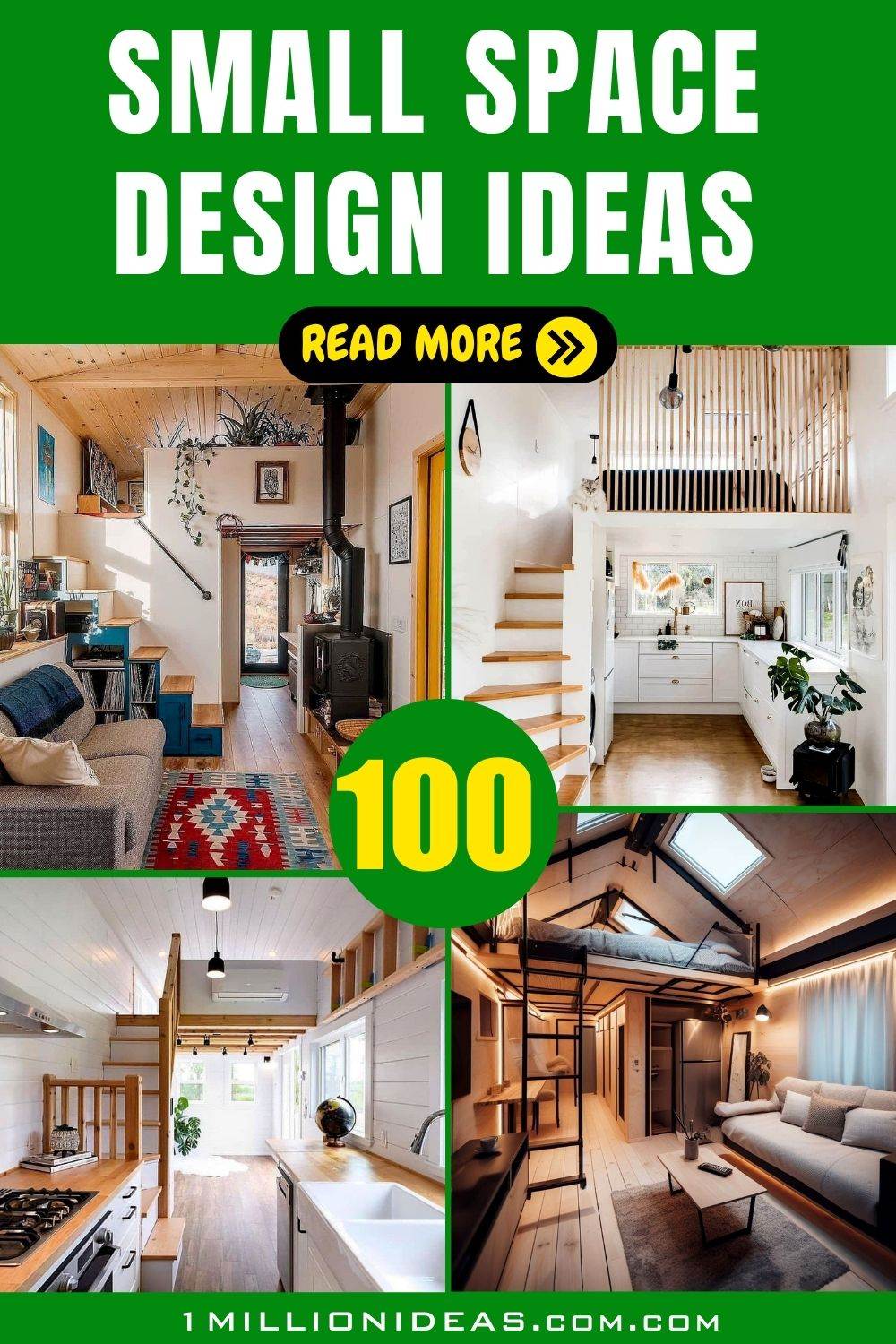 #1. Keep It Simple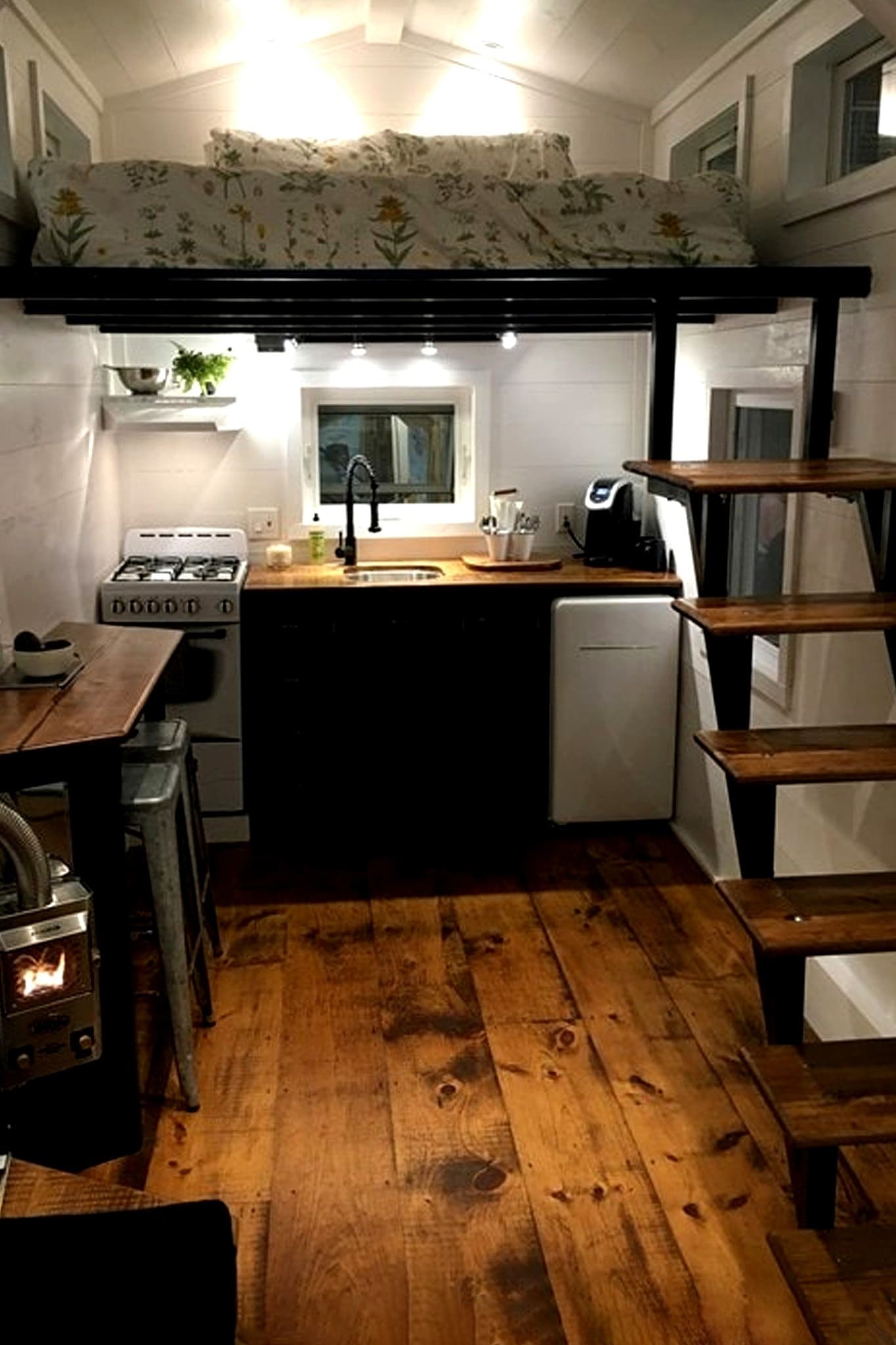 #2. Use Basic Colors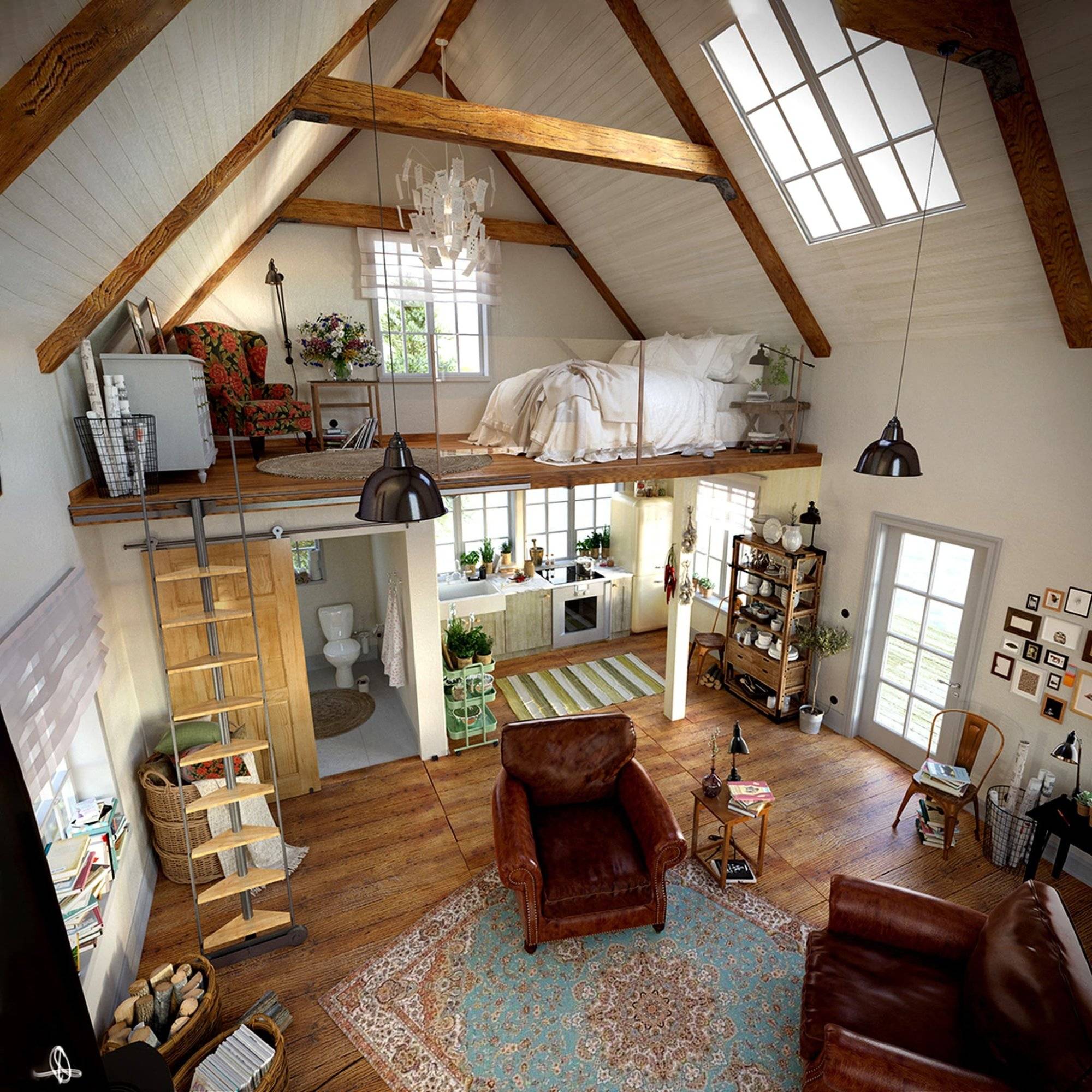 #3. Nested Tables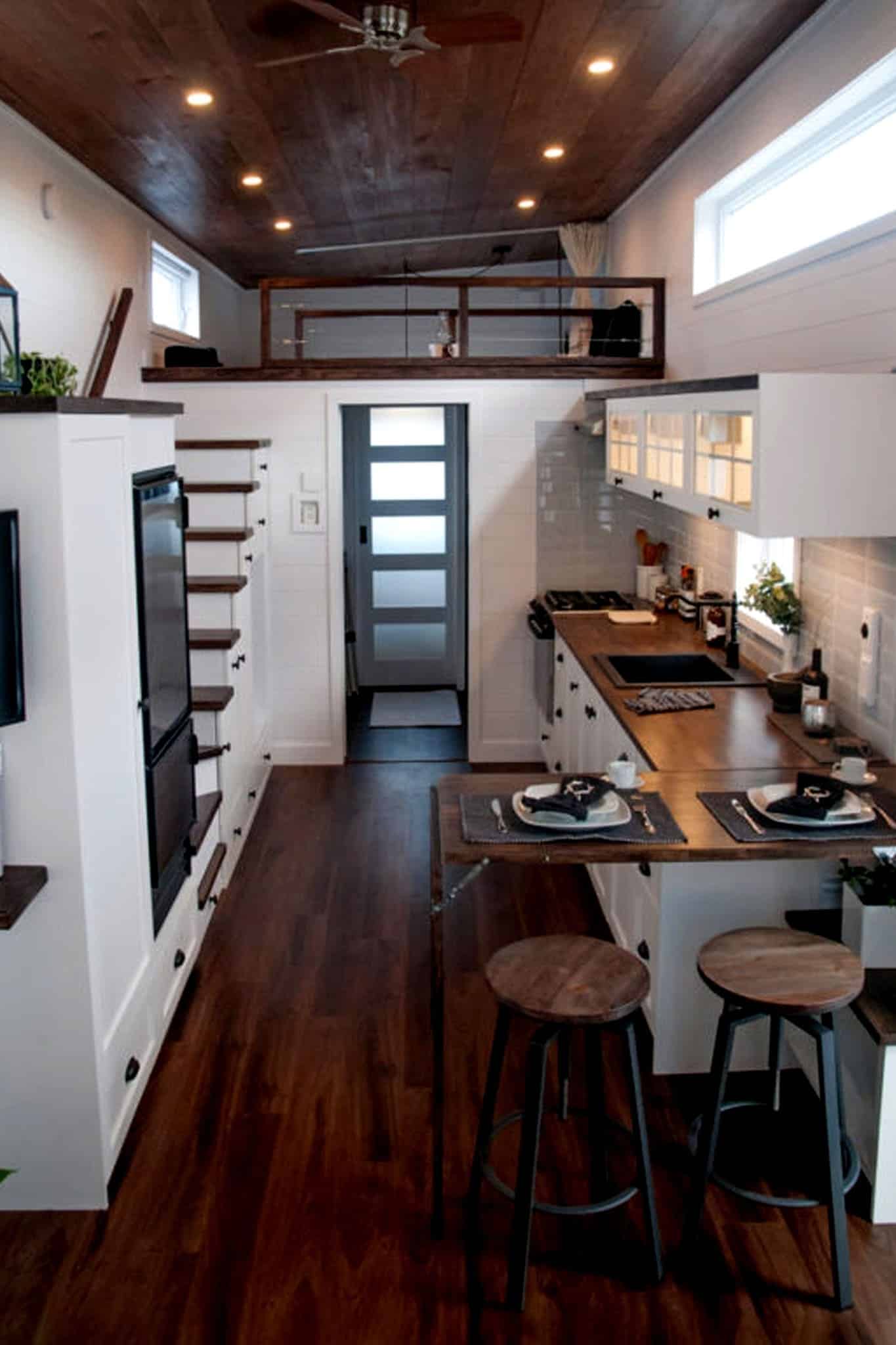 #4. Install Large Windows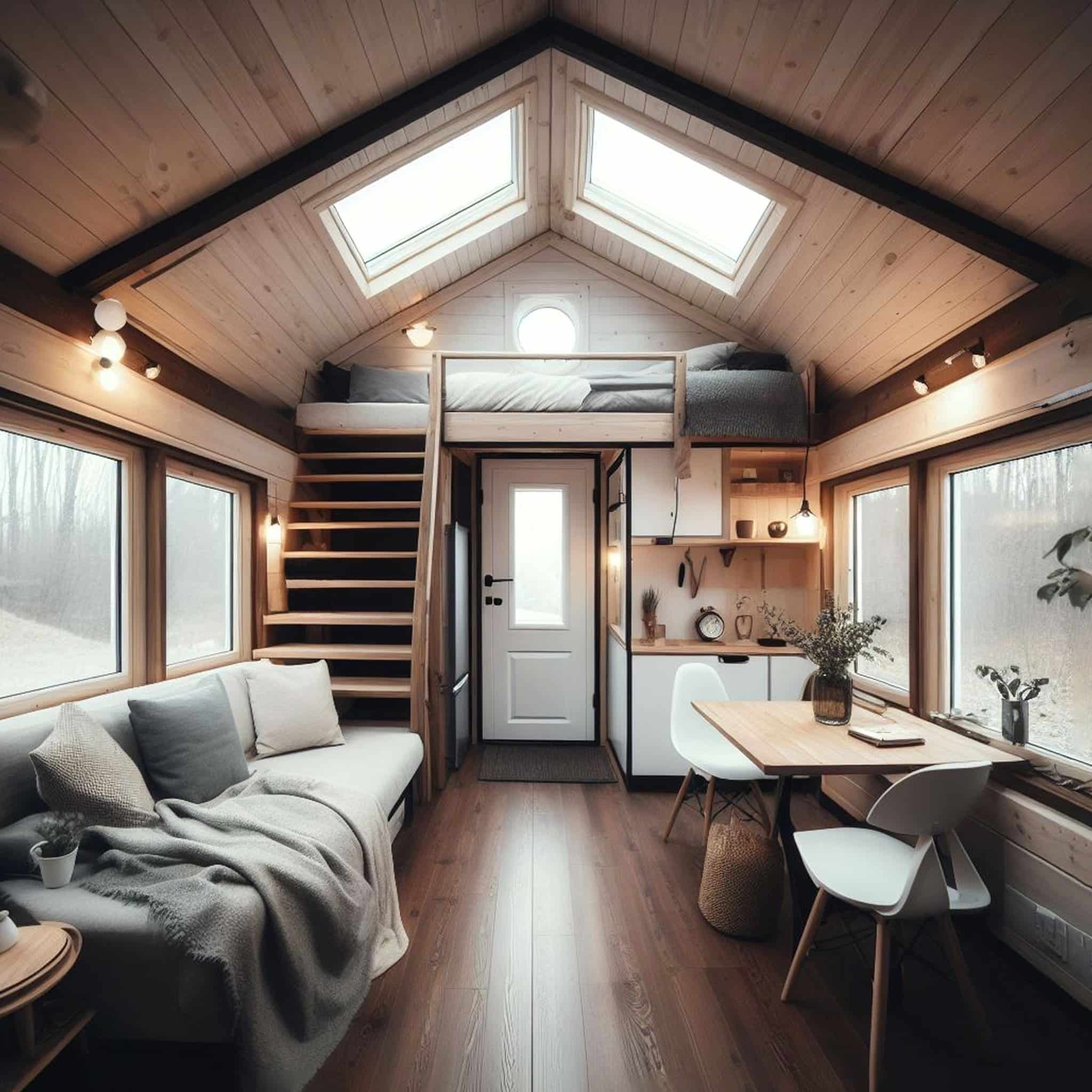 #5. Pocket Doors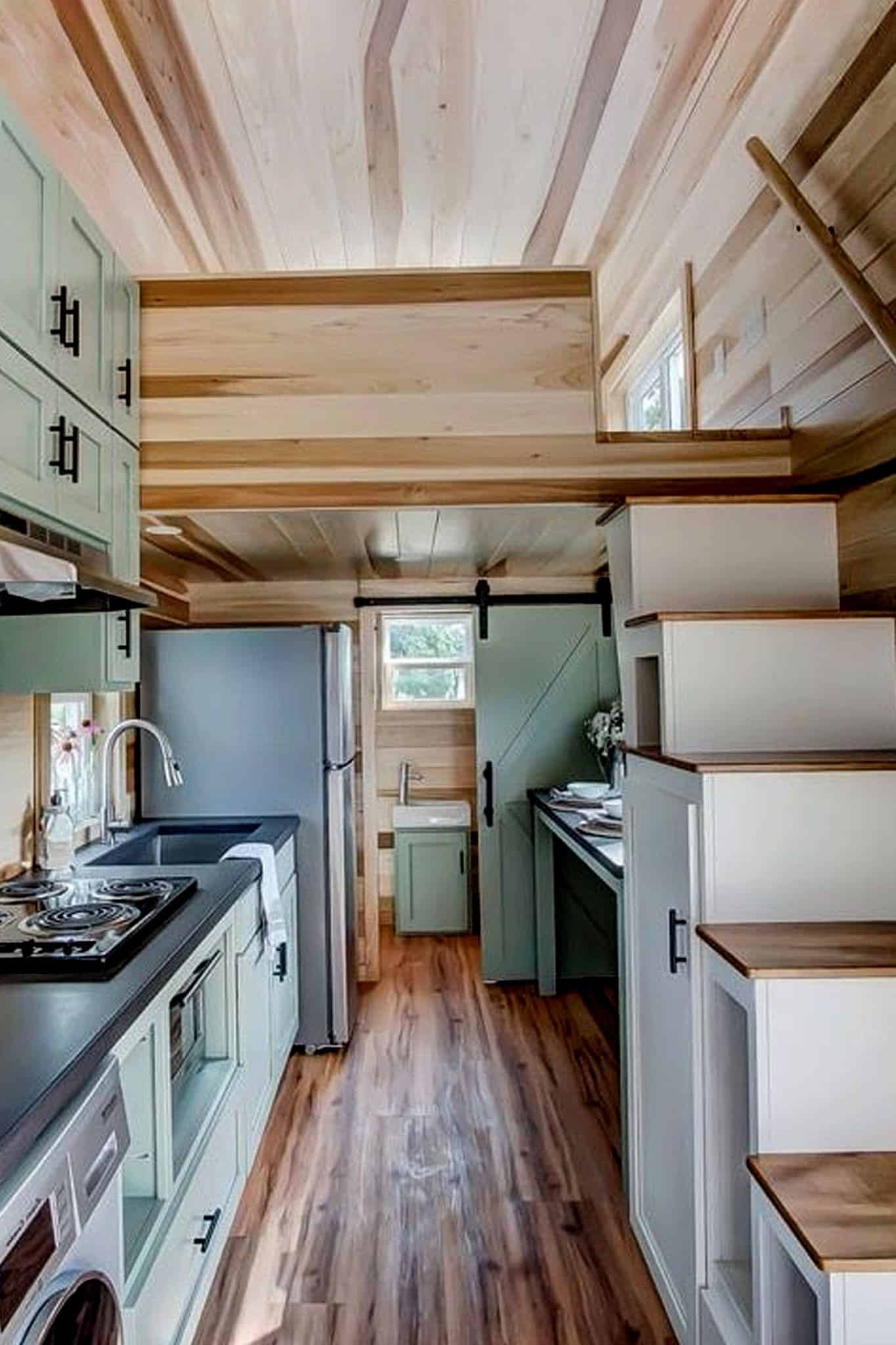 #6. Staircase Storage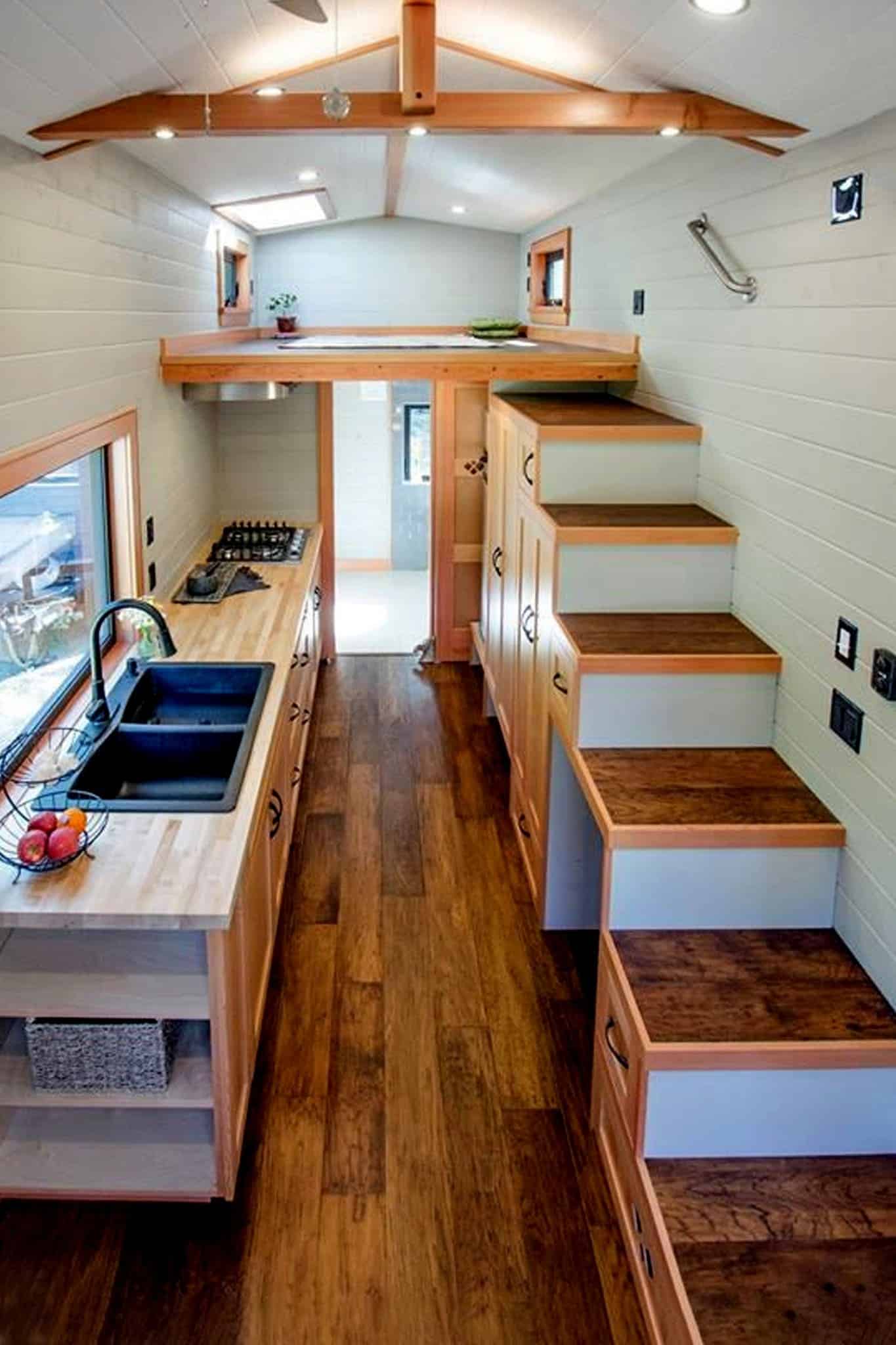 #7. Use Large Mirrors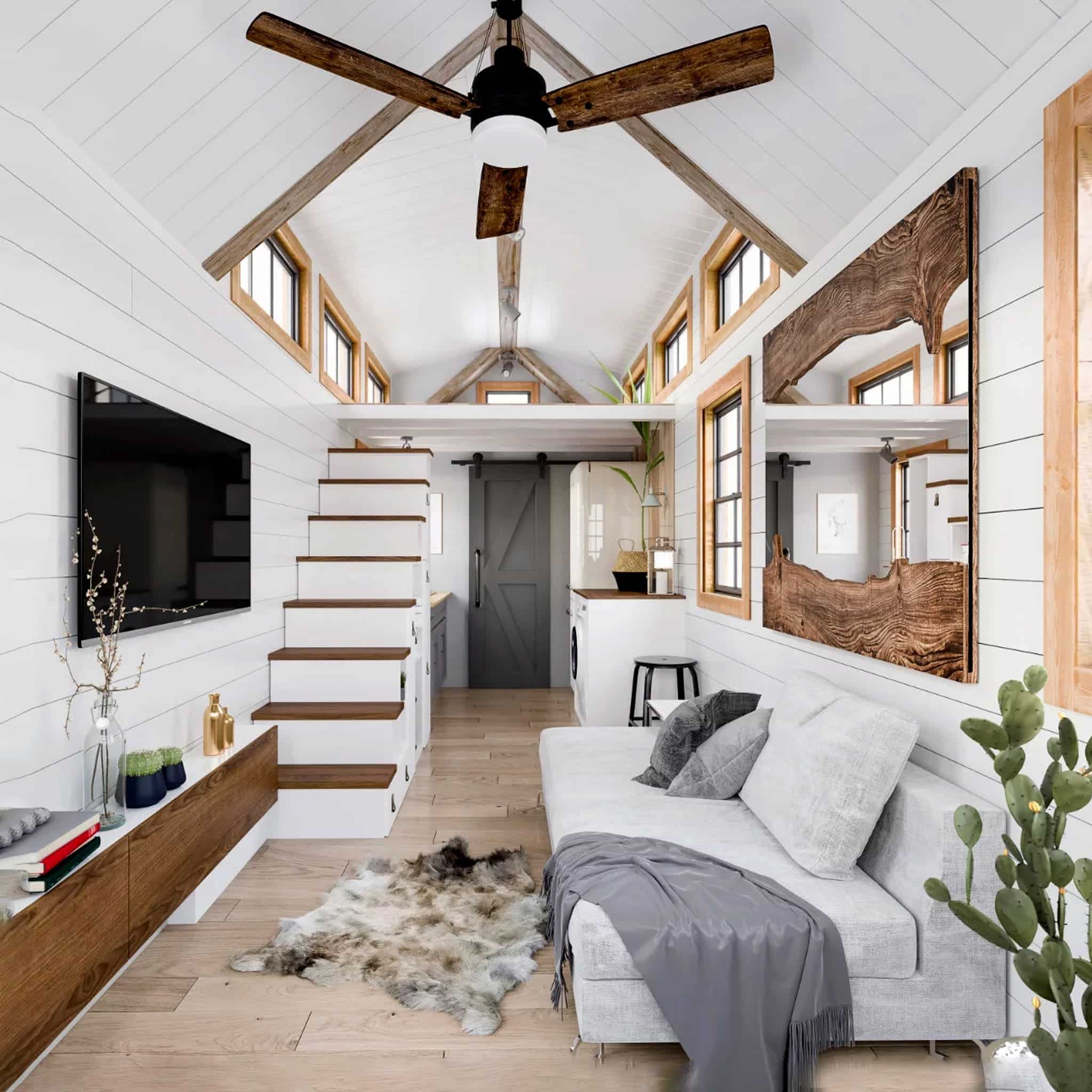 #8. Loft Beds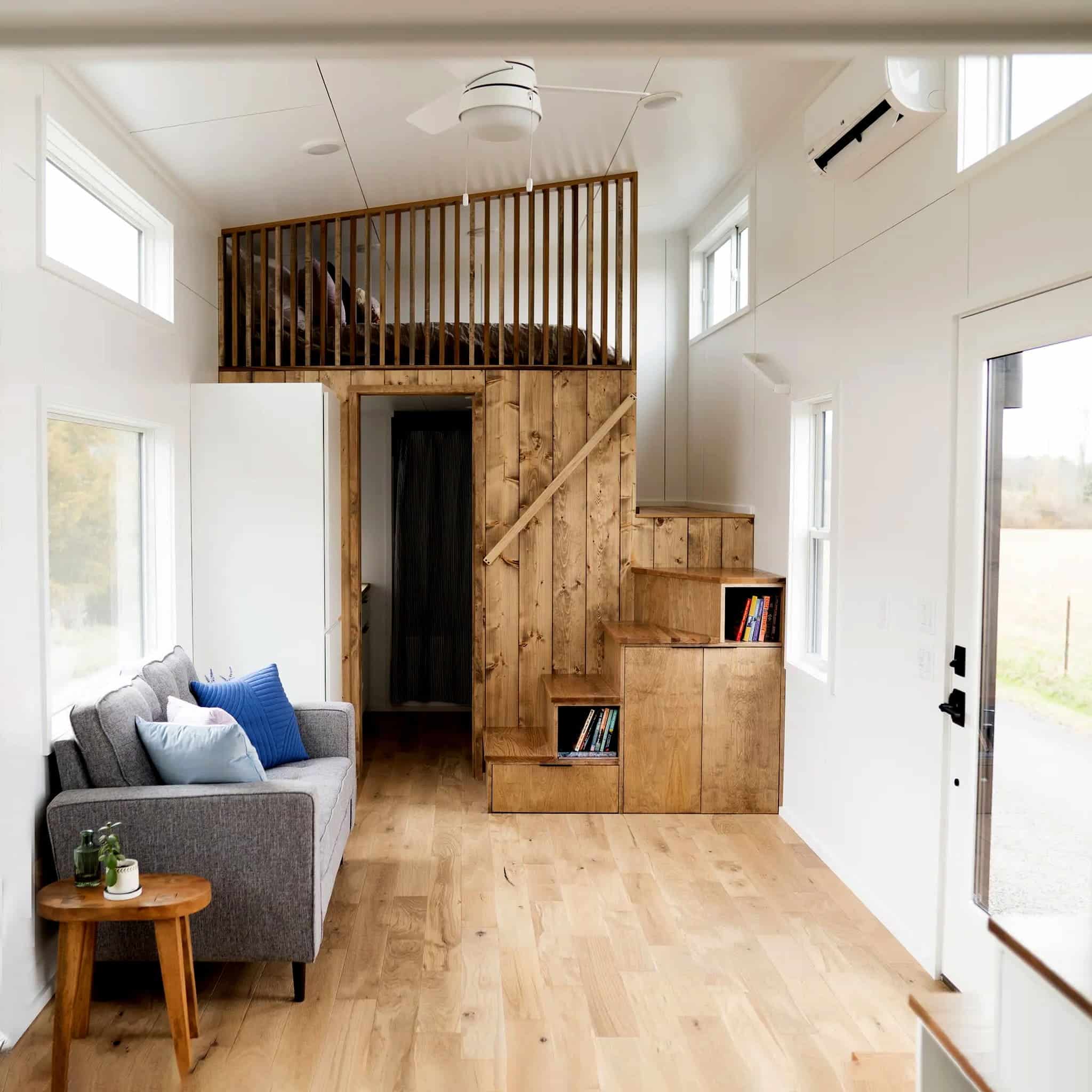 #9. Convertible Sofas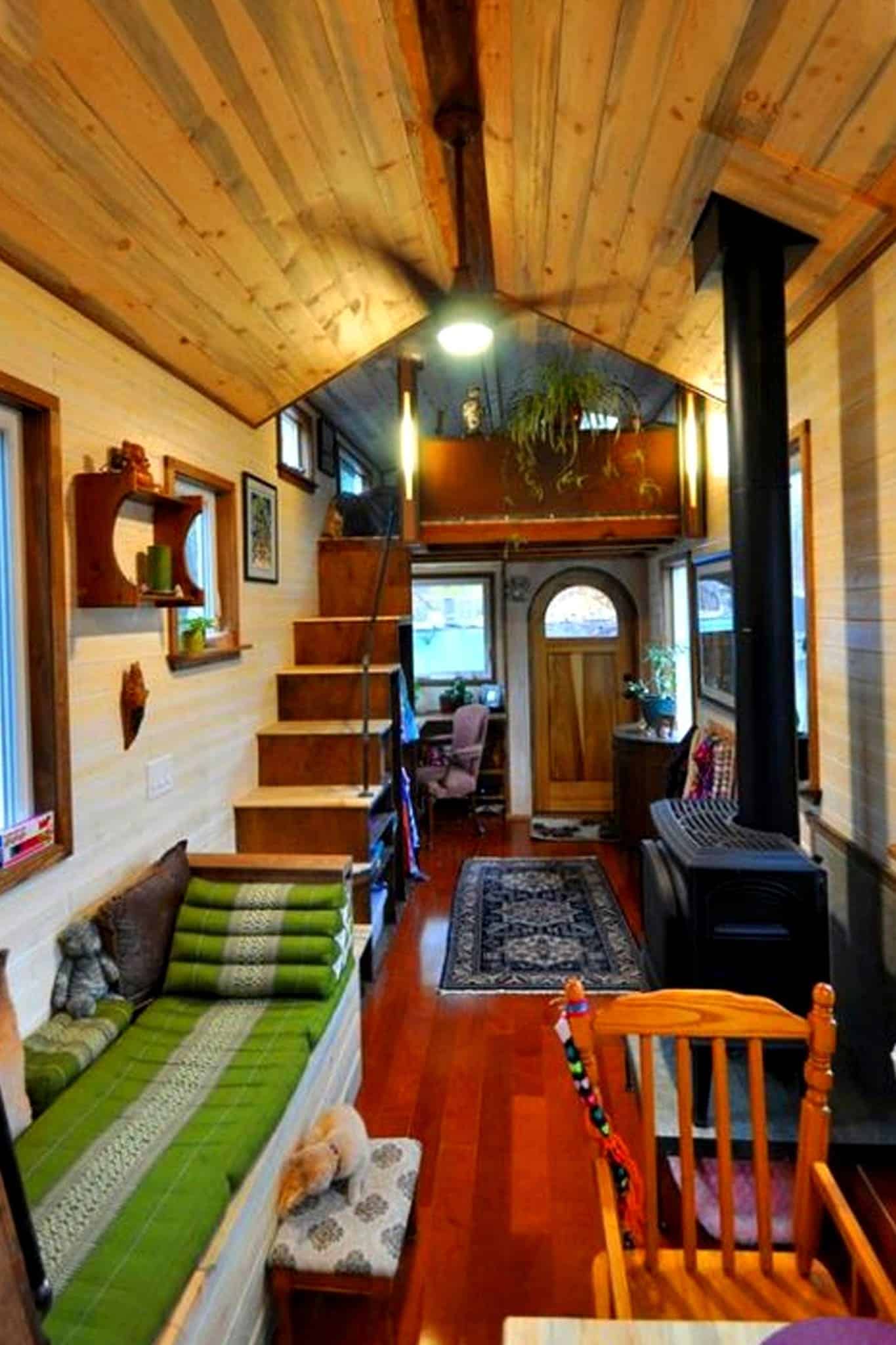 #10. Pull-Out Pantries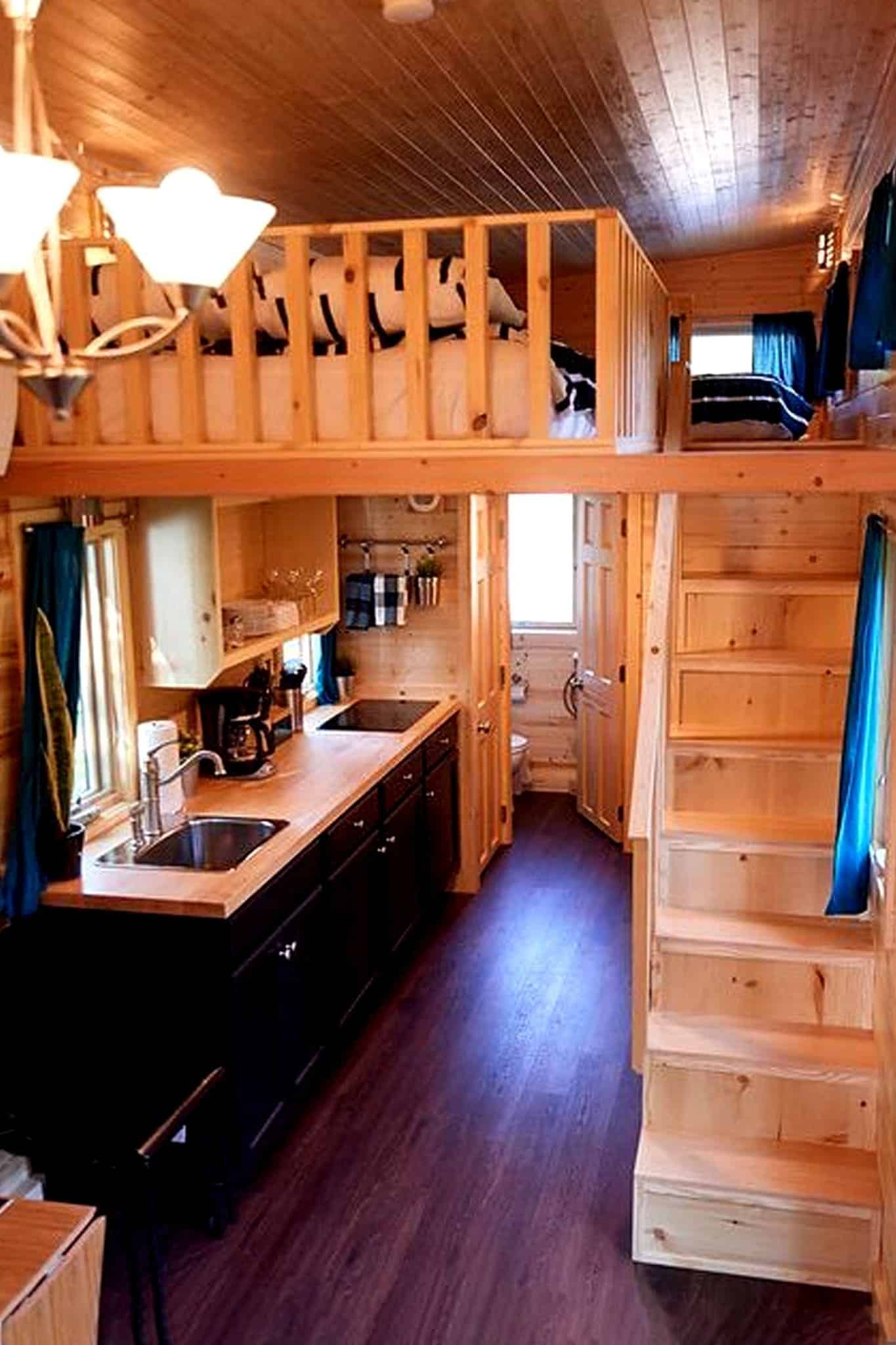 #11. Reading Book Corners Under Staircase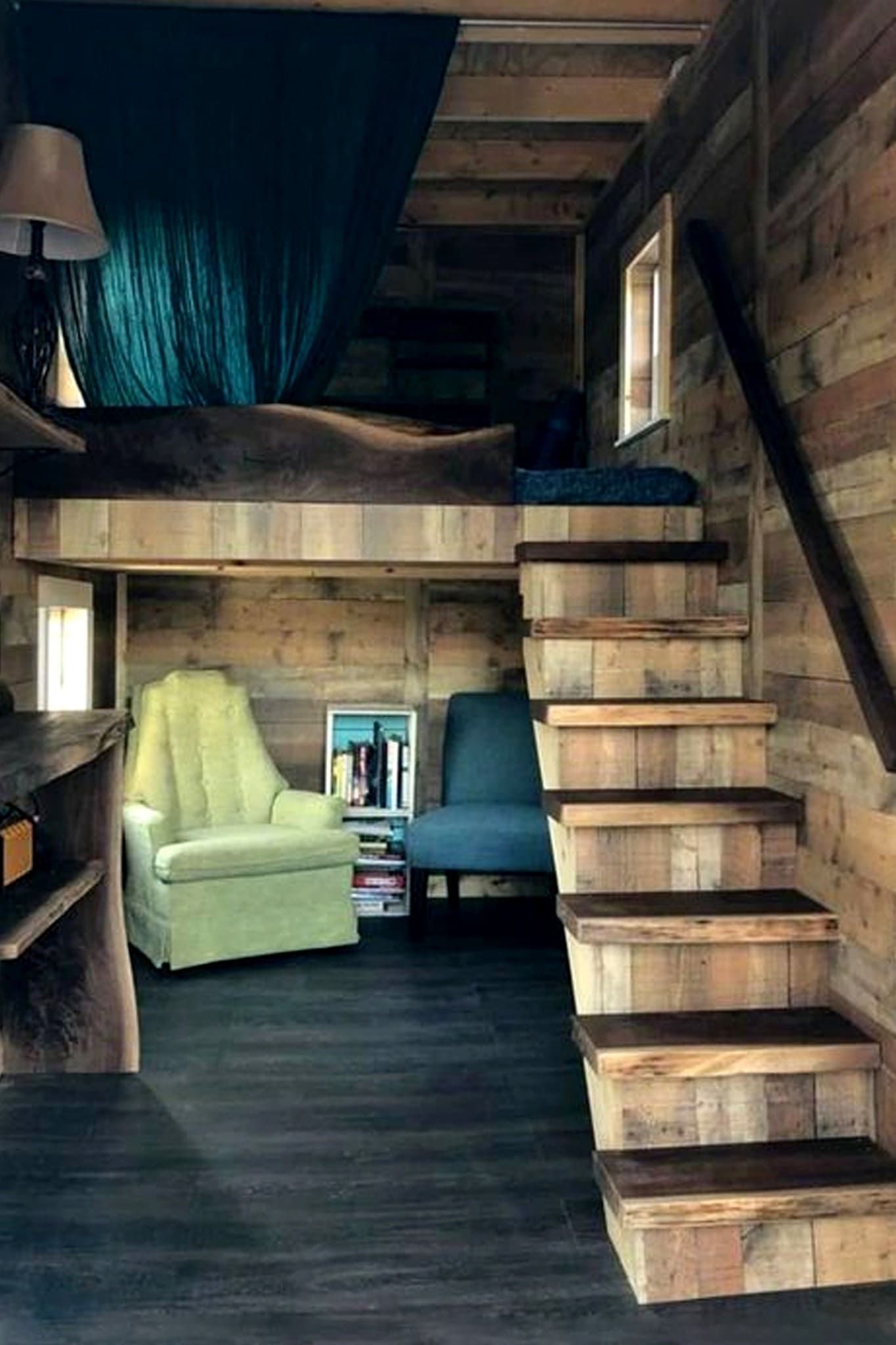 #12. Hidden Storage Stairs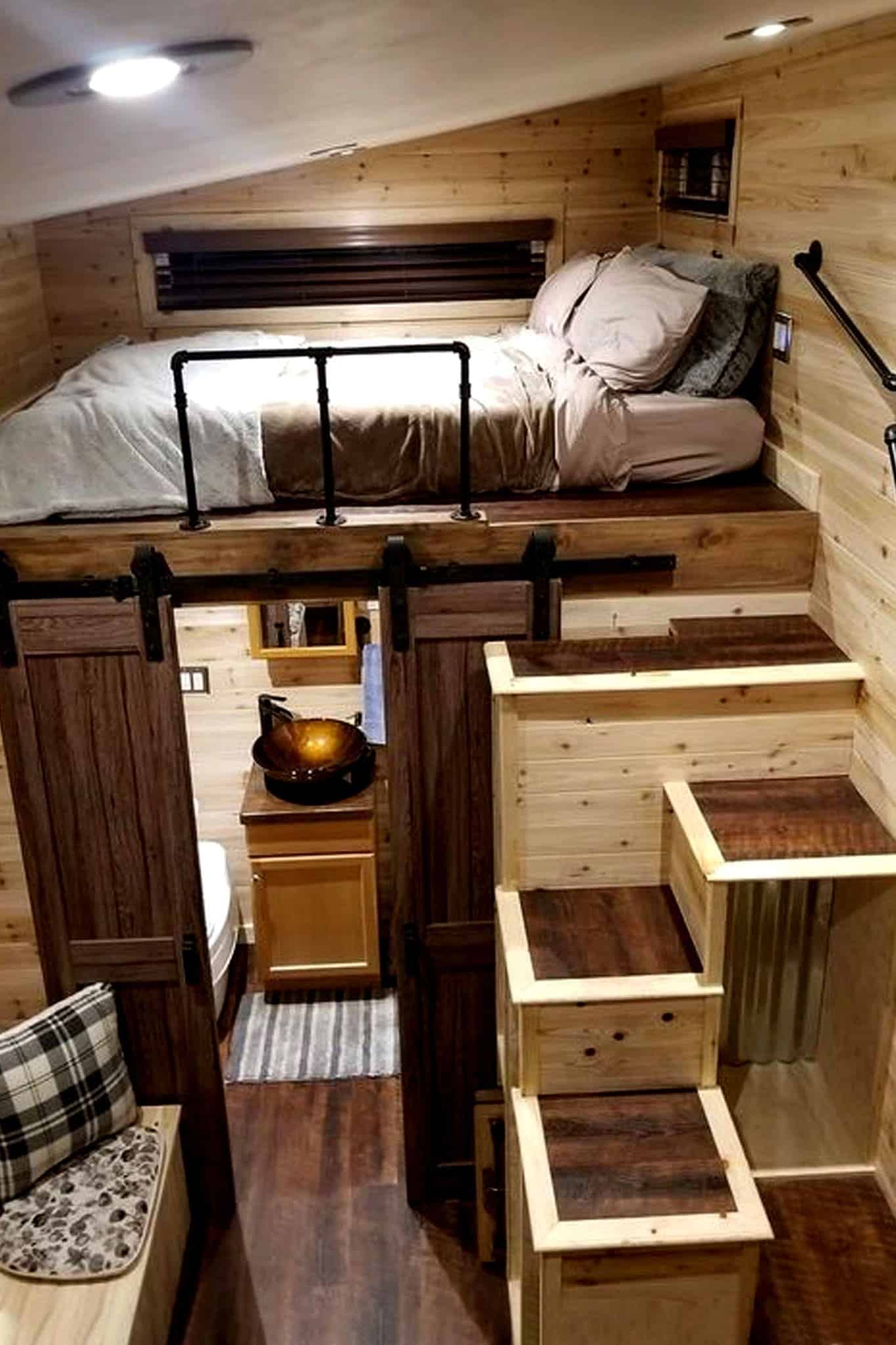 #13. Use Light Wood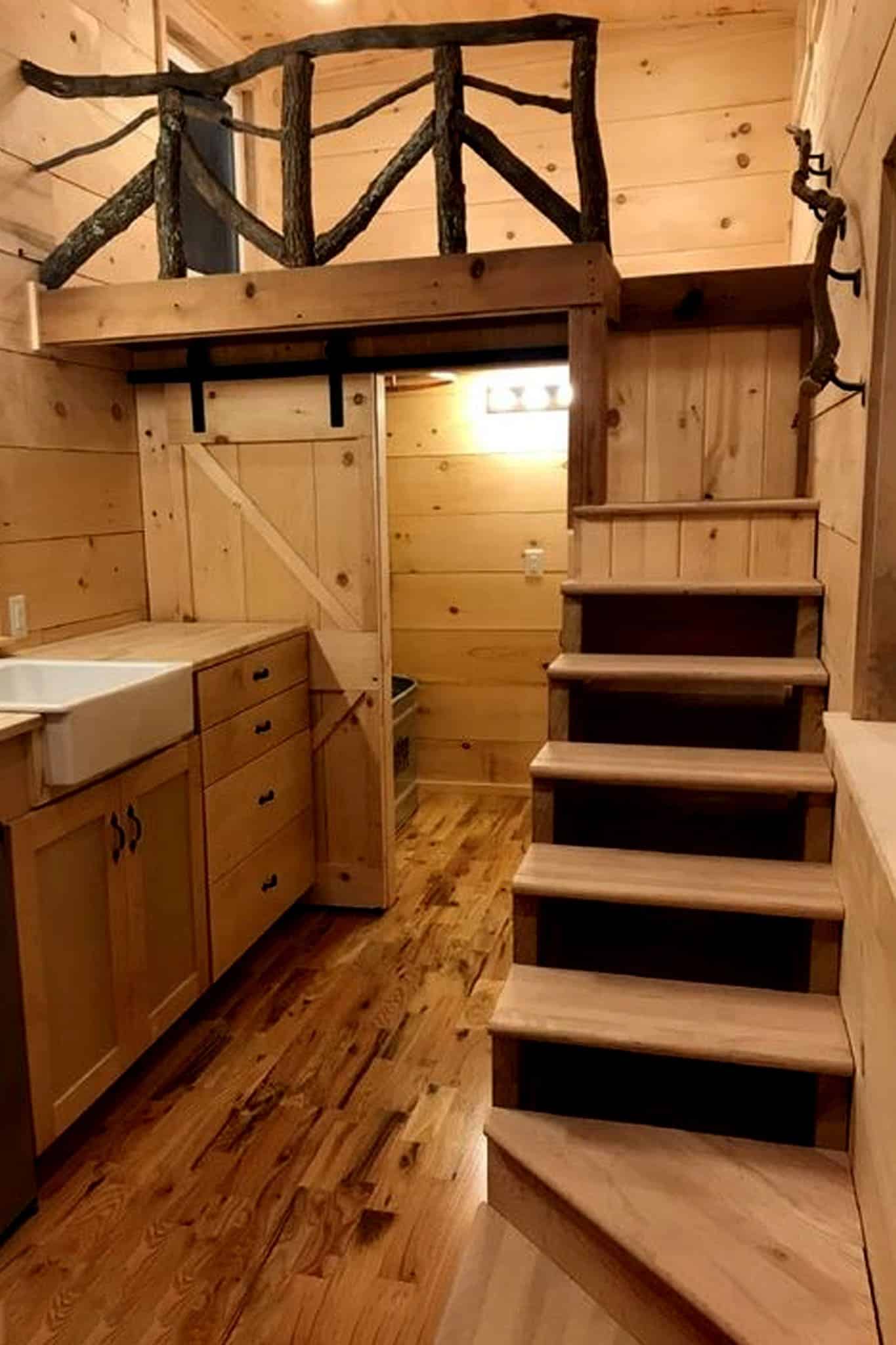 #14. Smart Lighting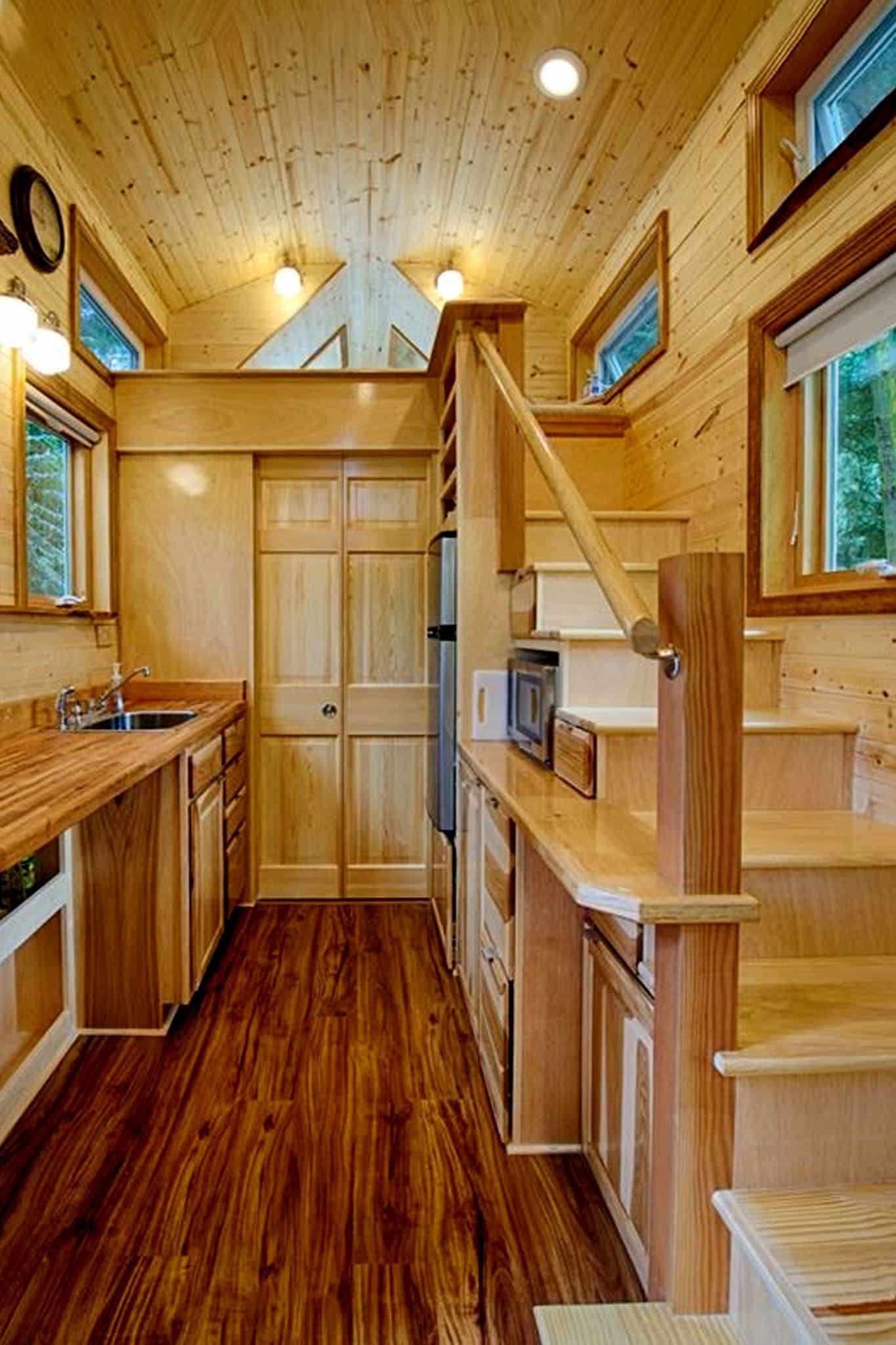 #15. Wood Floor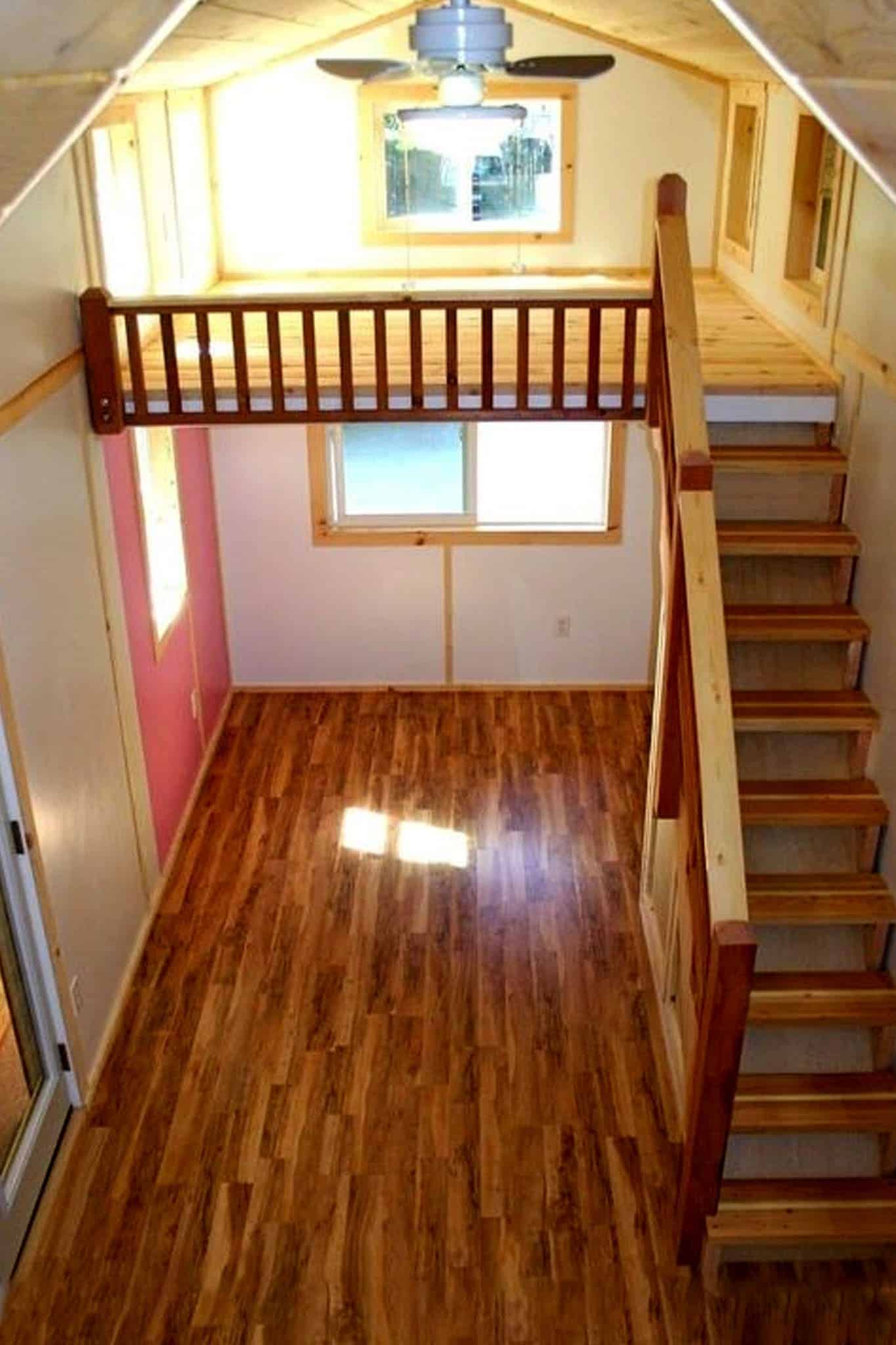 #16. Adjustable Wall Shelves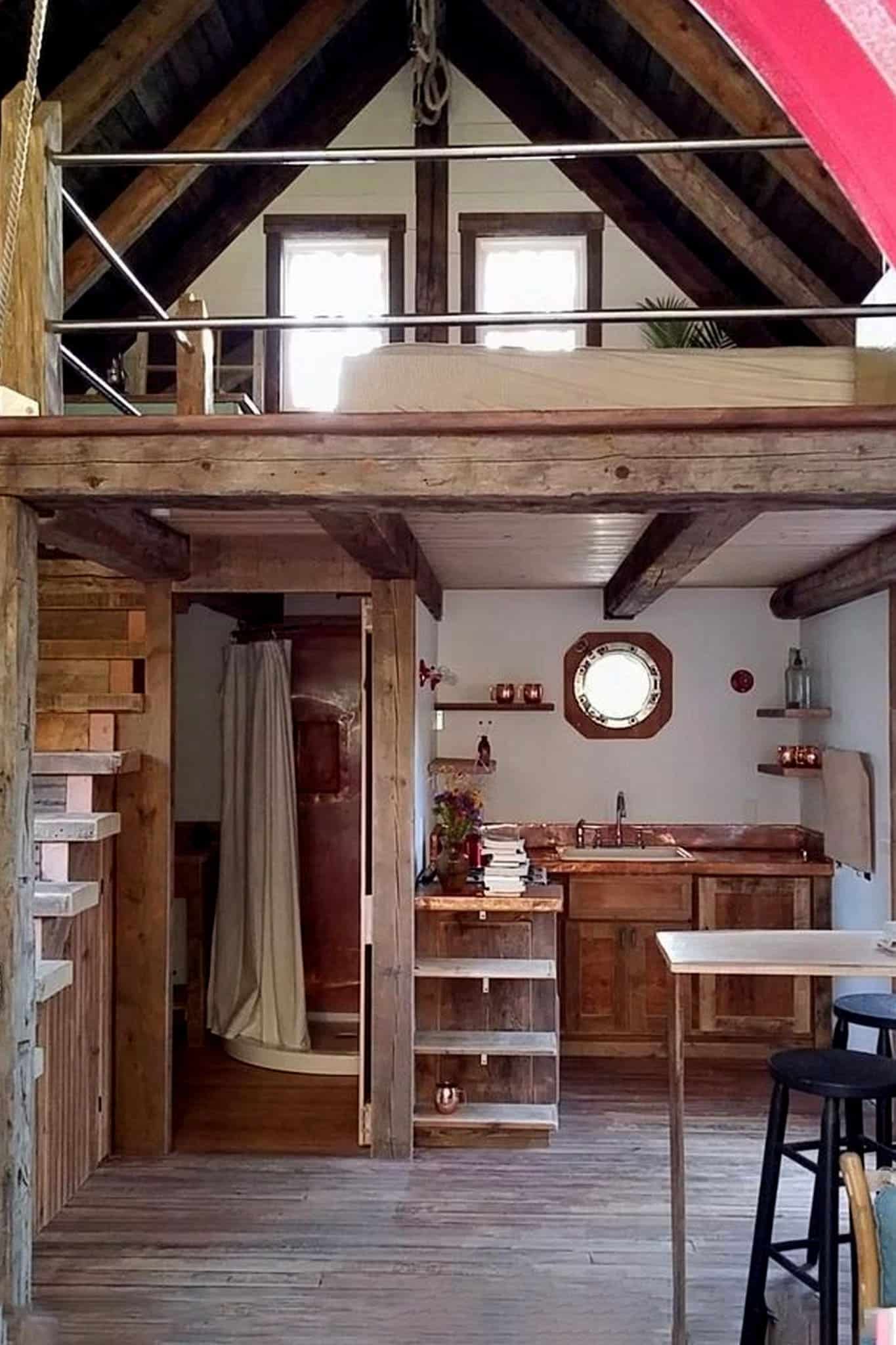 #17. Kitchen Under Staircase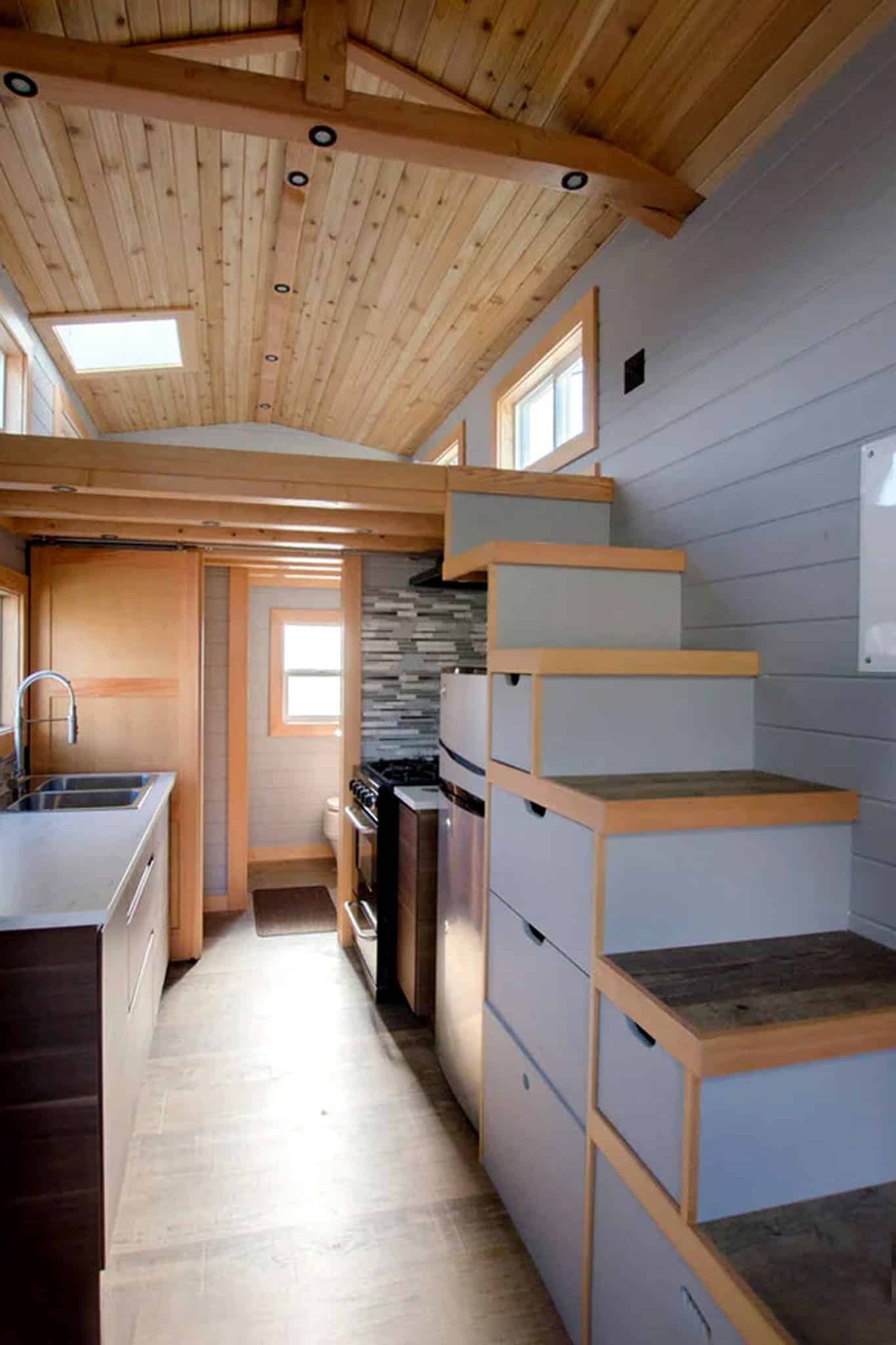 #18. Yellow Light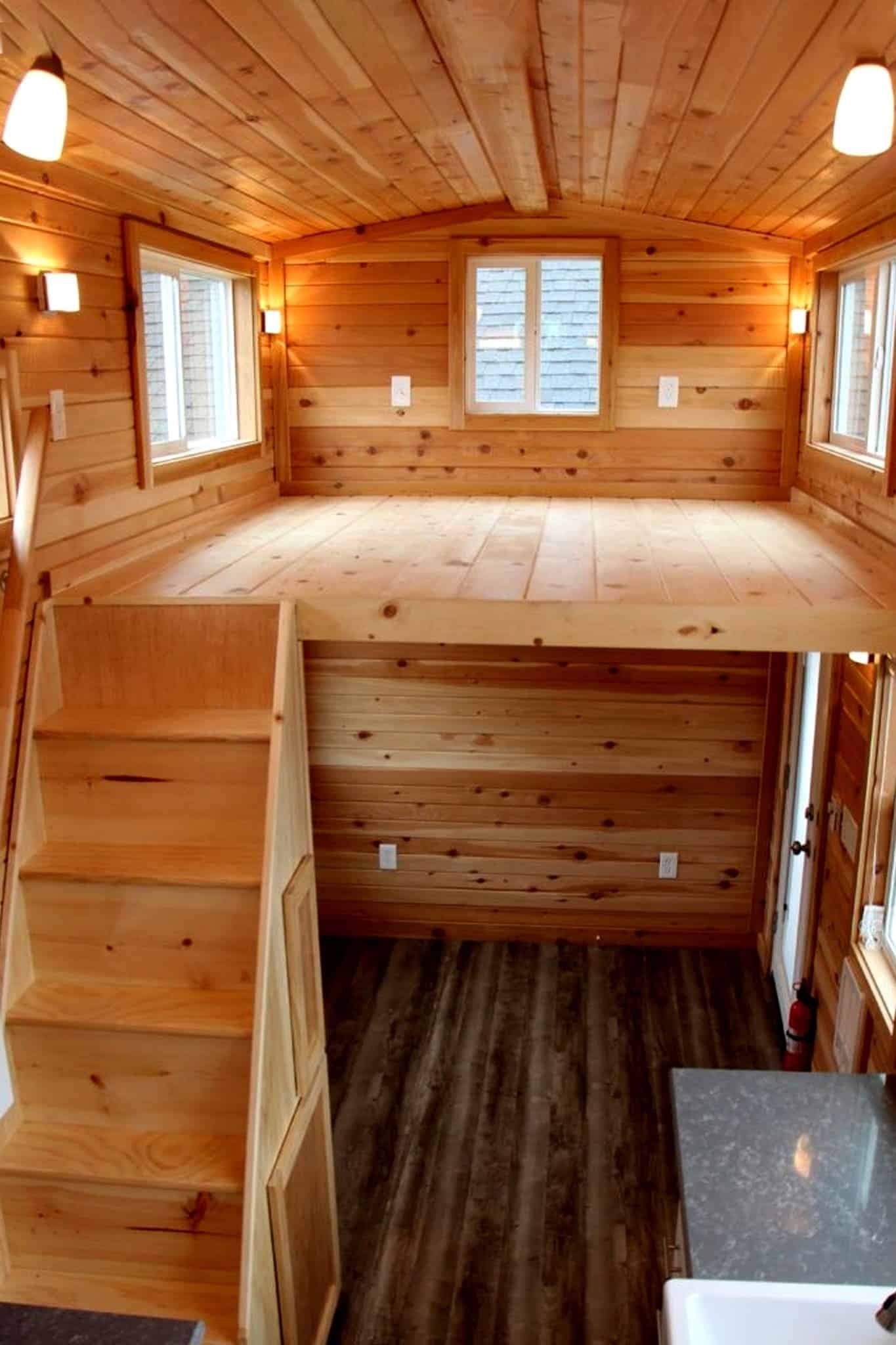 #19. Hidden Laundry Baskets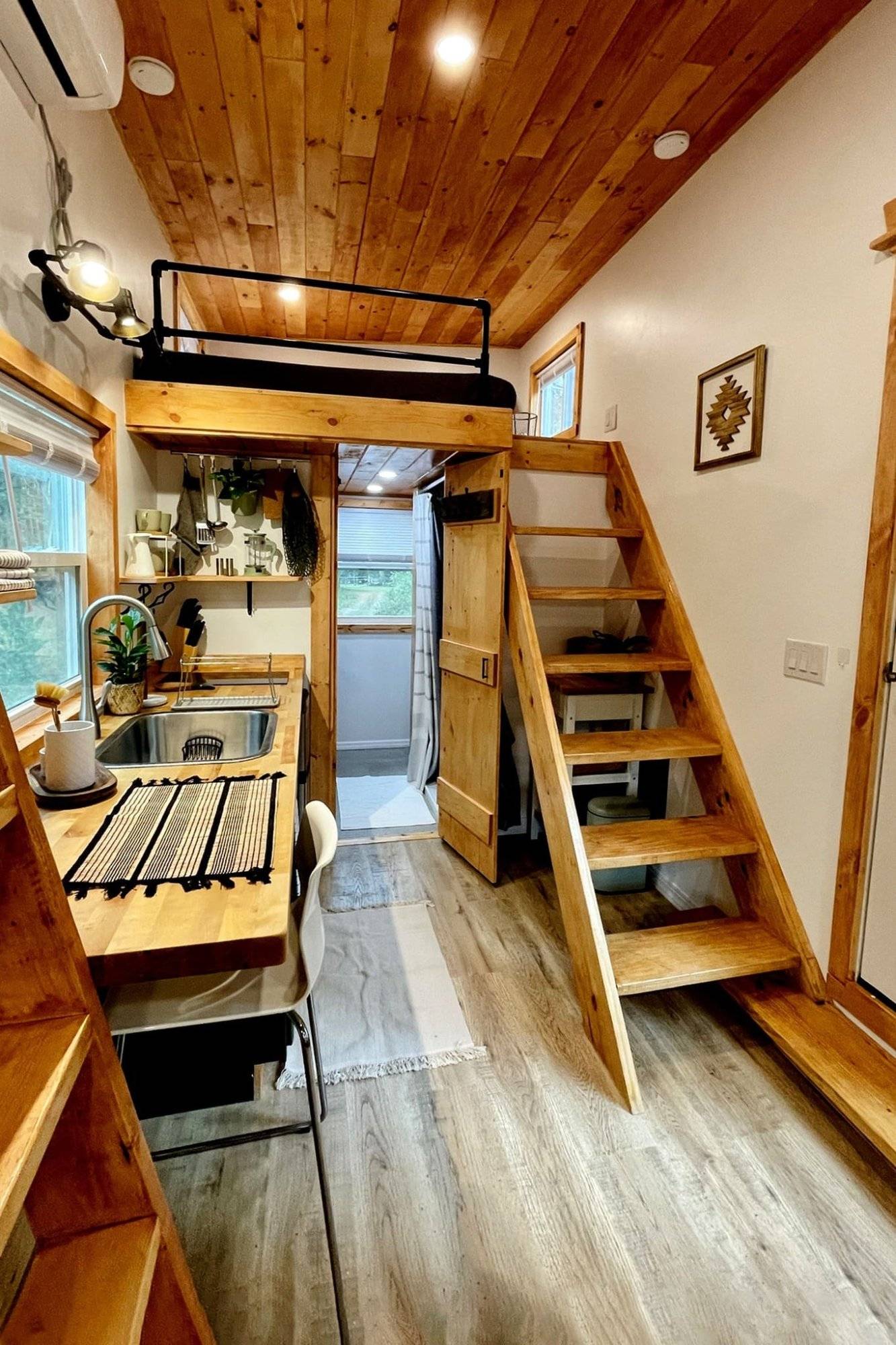 #20. Slide-Out Kitchen Shelves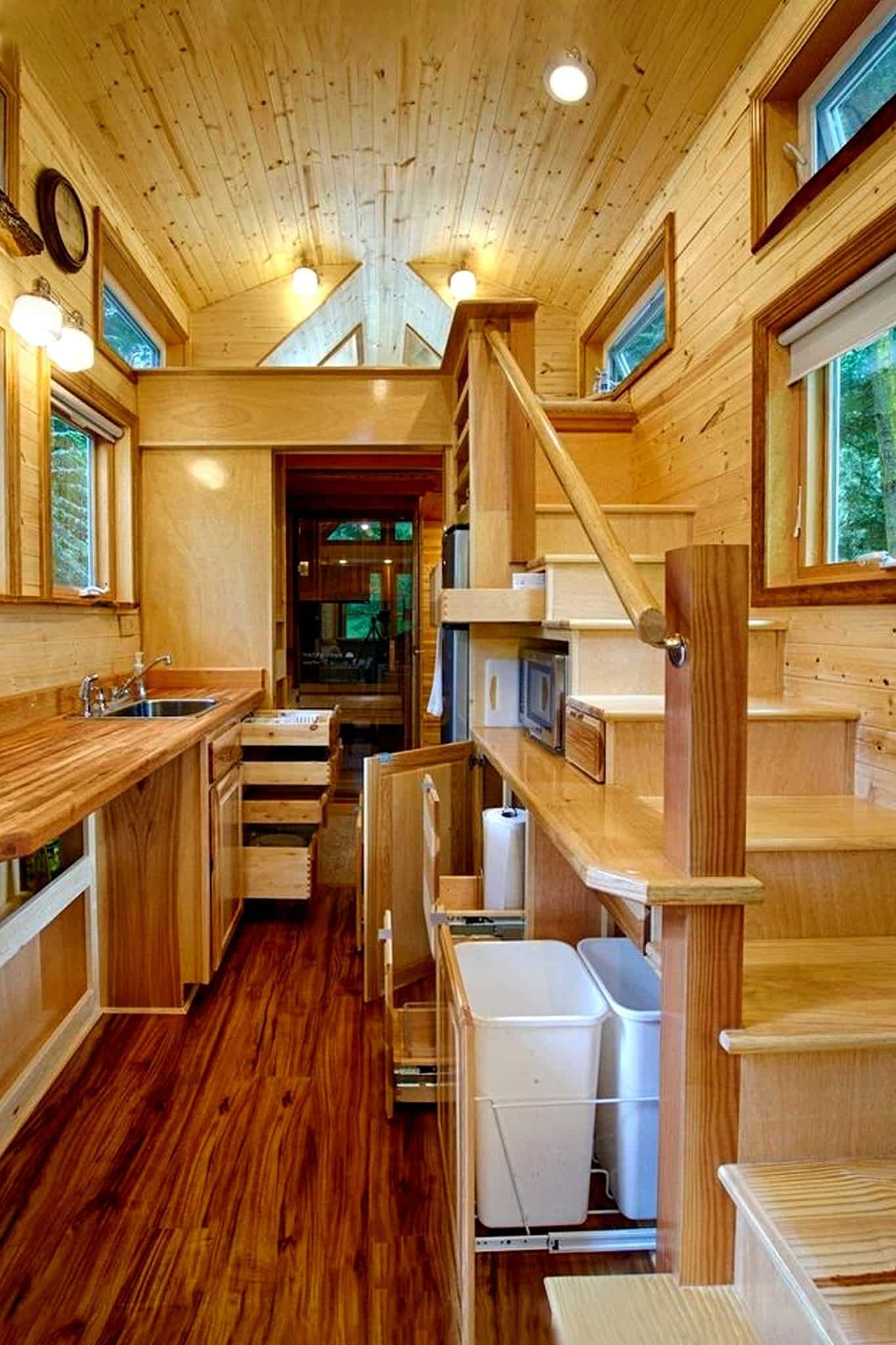 #21. Corner Bathtubs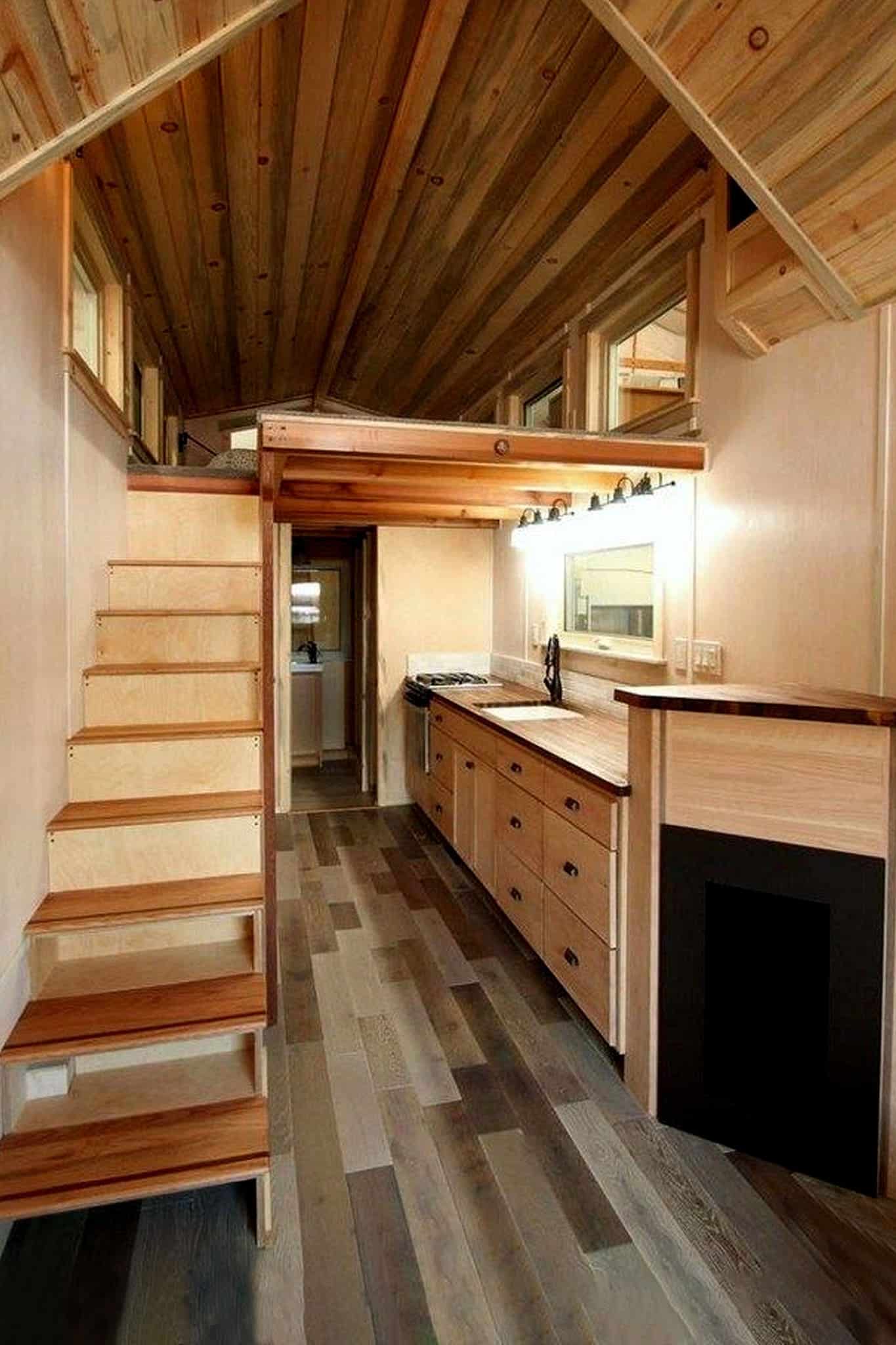 #22. Recessed Outlets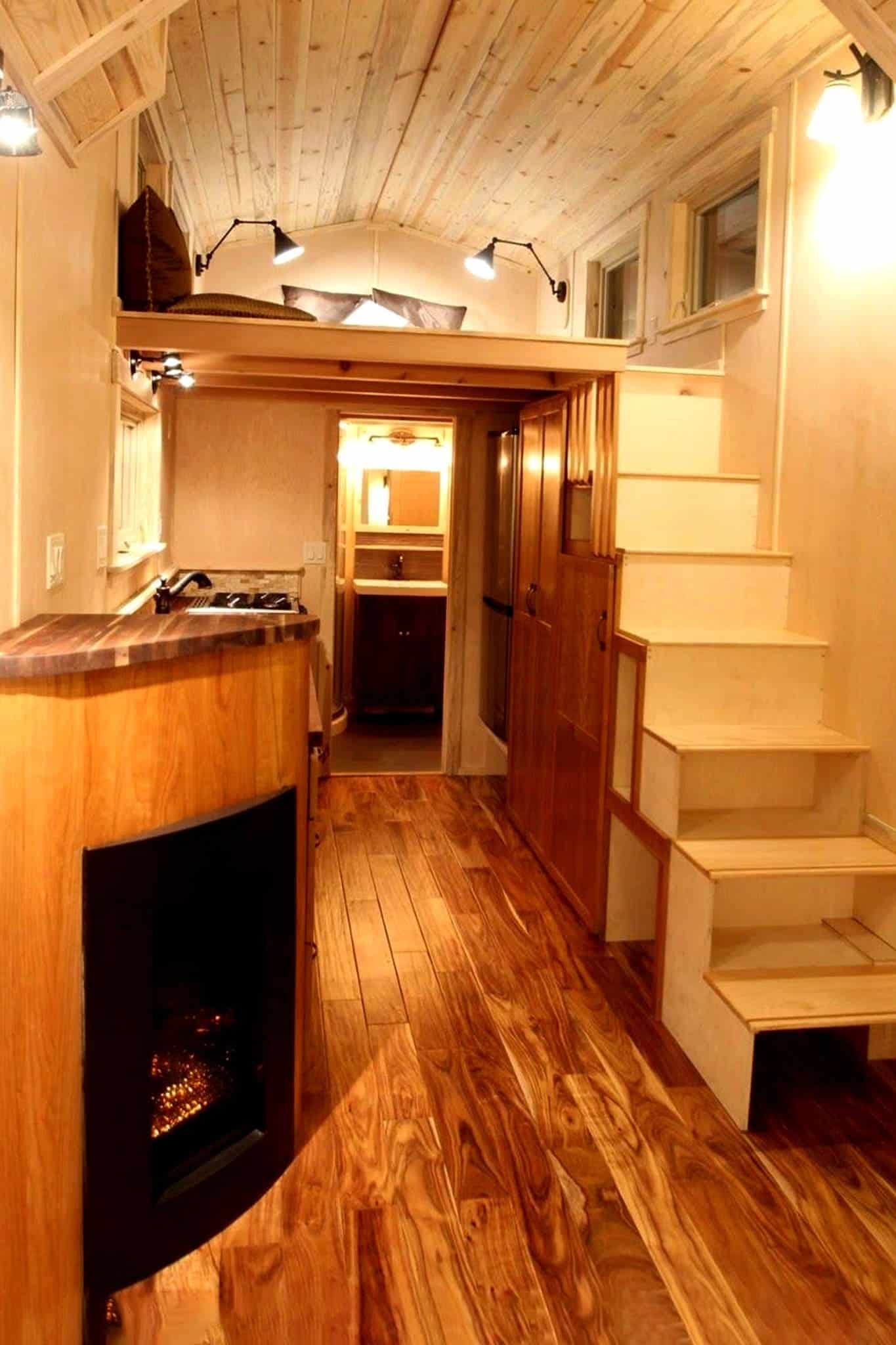 #23. Slide Doors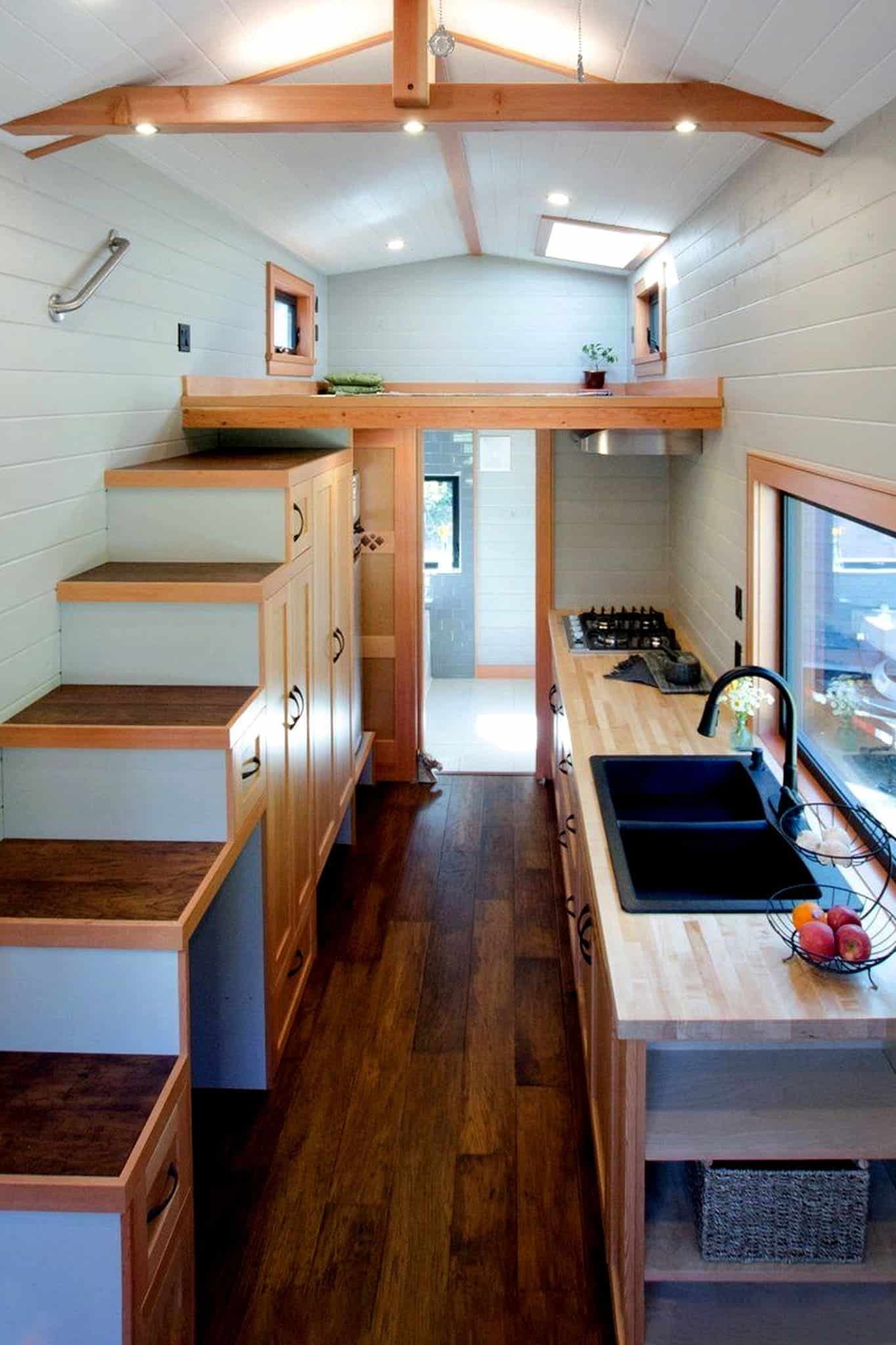 #24. Black And White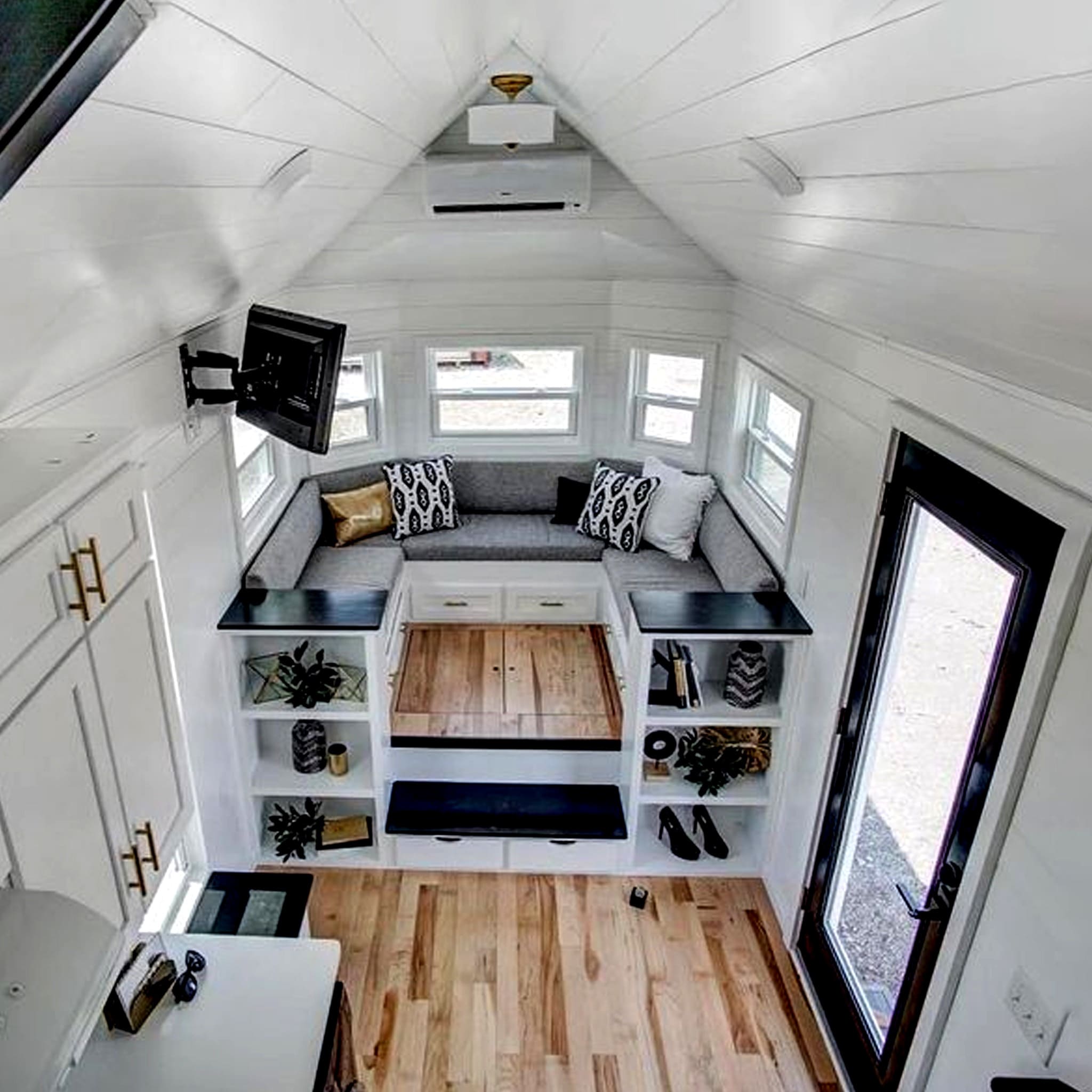 #25. Take Advantage Of Architectural Quirks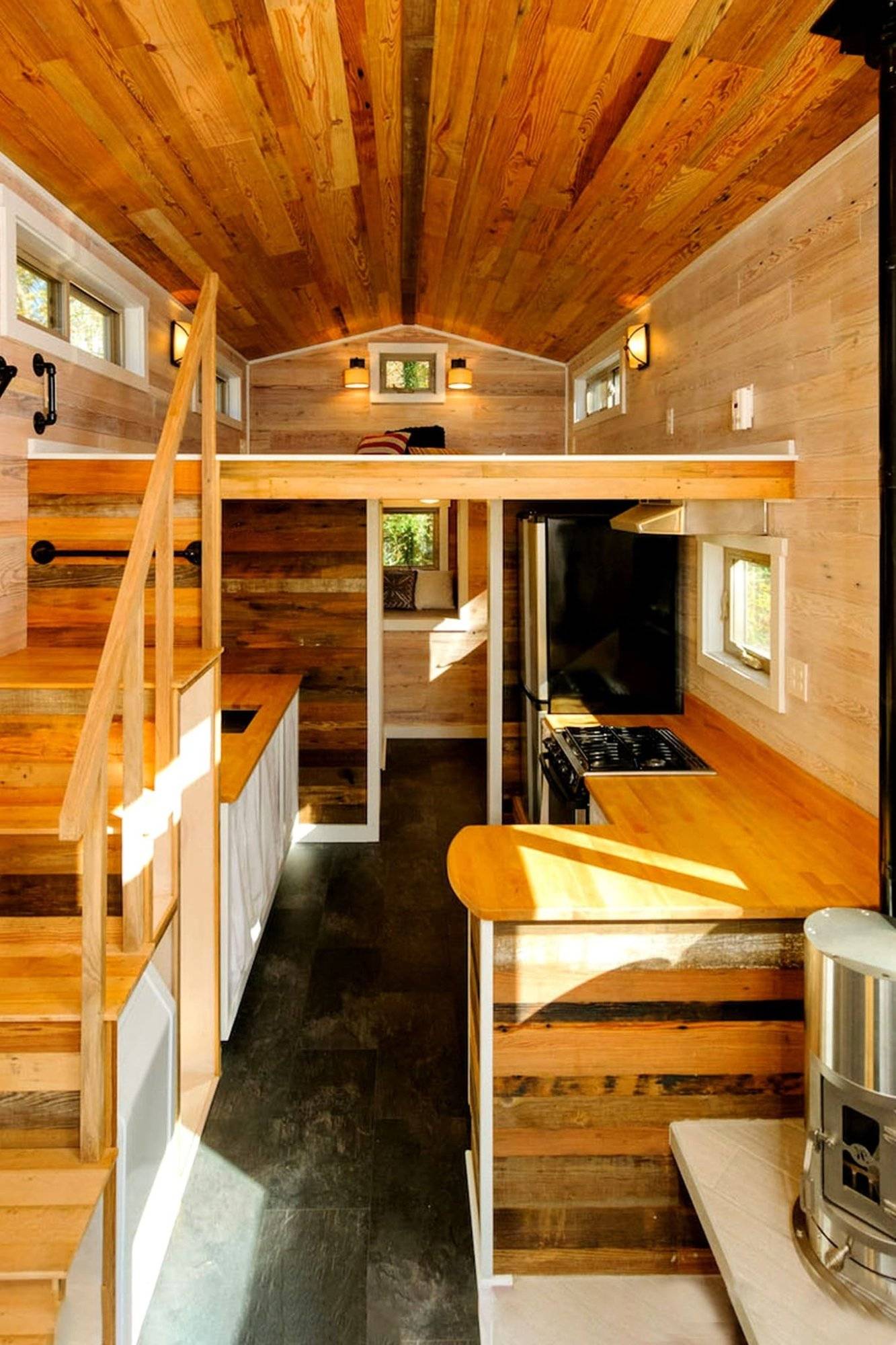 #26. Use Ceiling Light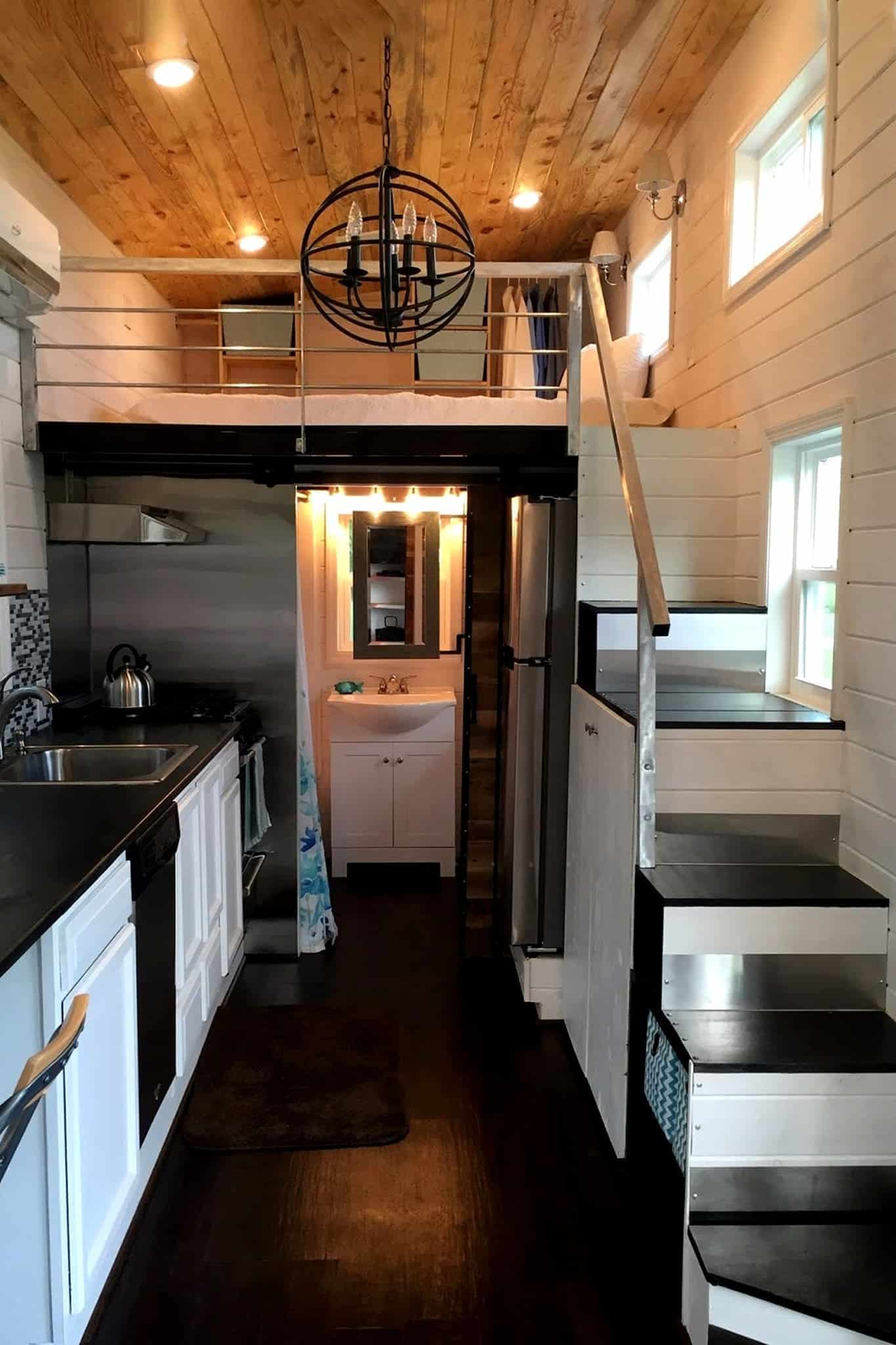 #27. Hanging Chair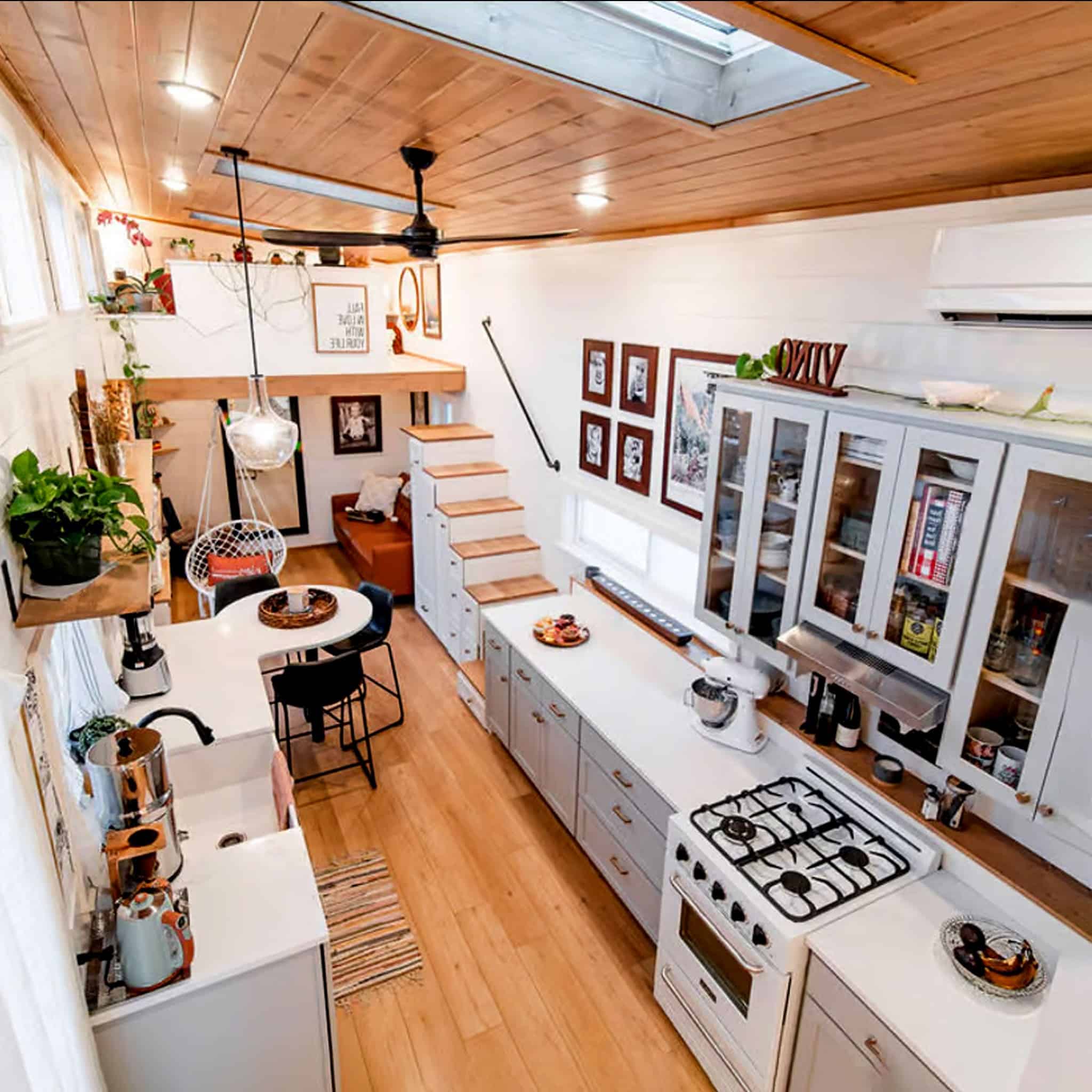 #28. Multi-functional Workspace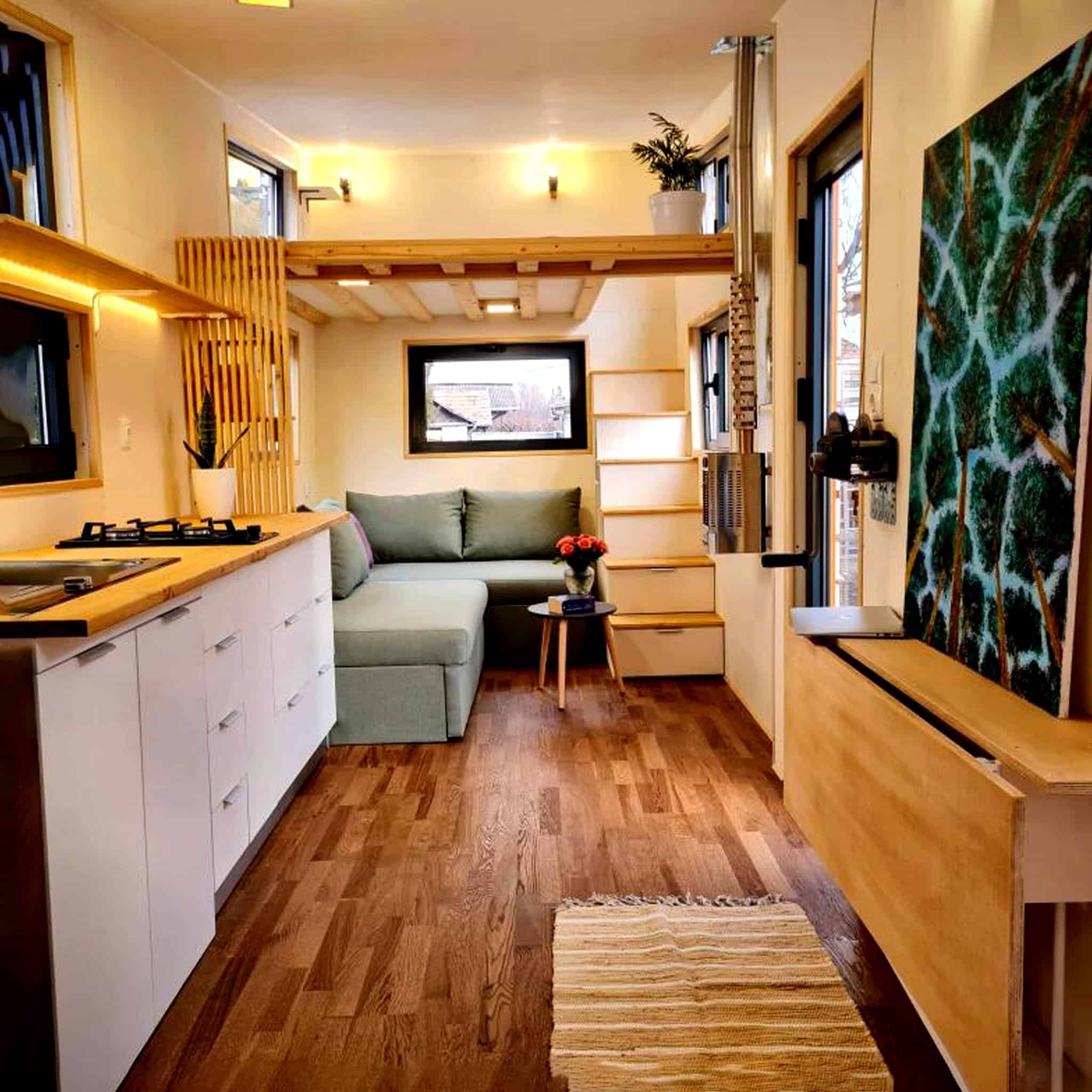 #29. Use A Large Rug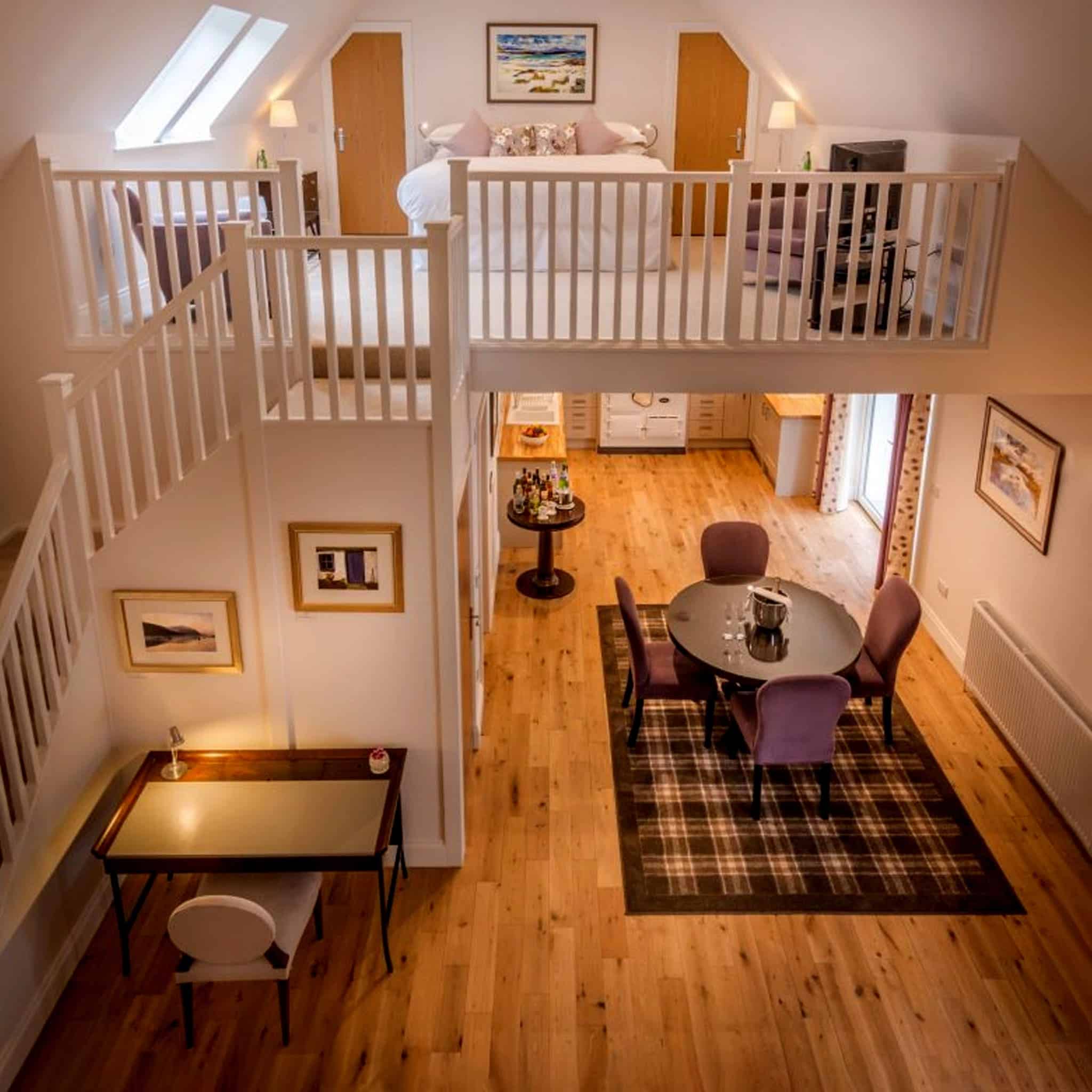 #30. Smart Workspace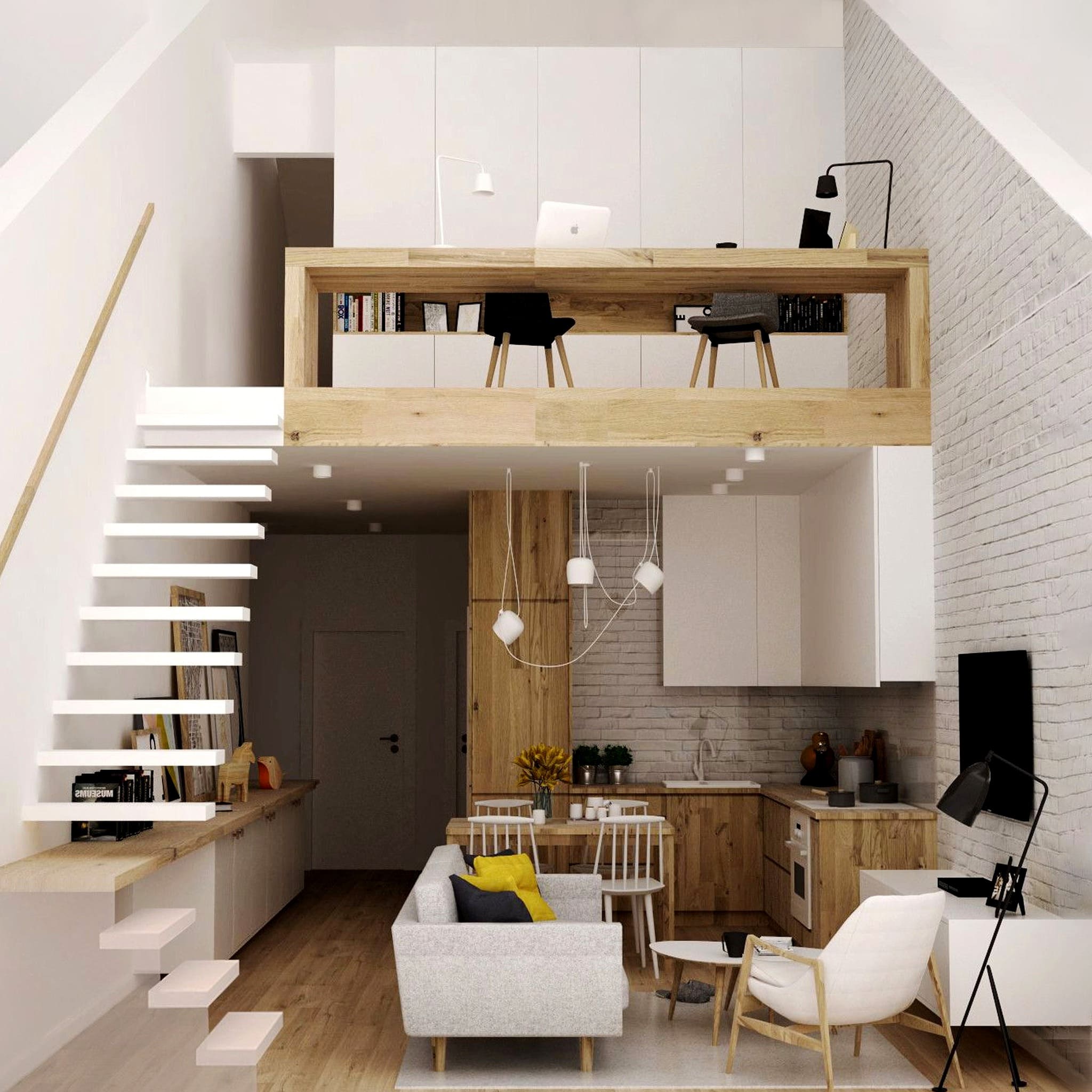 #31. Wall-Mounted TV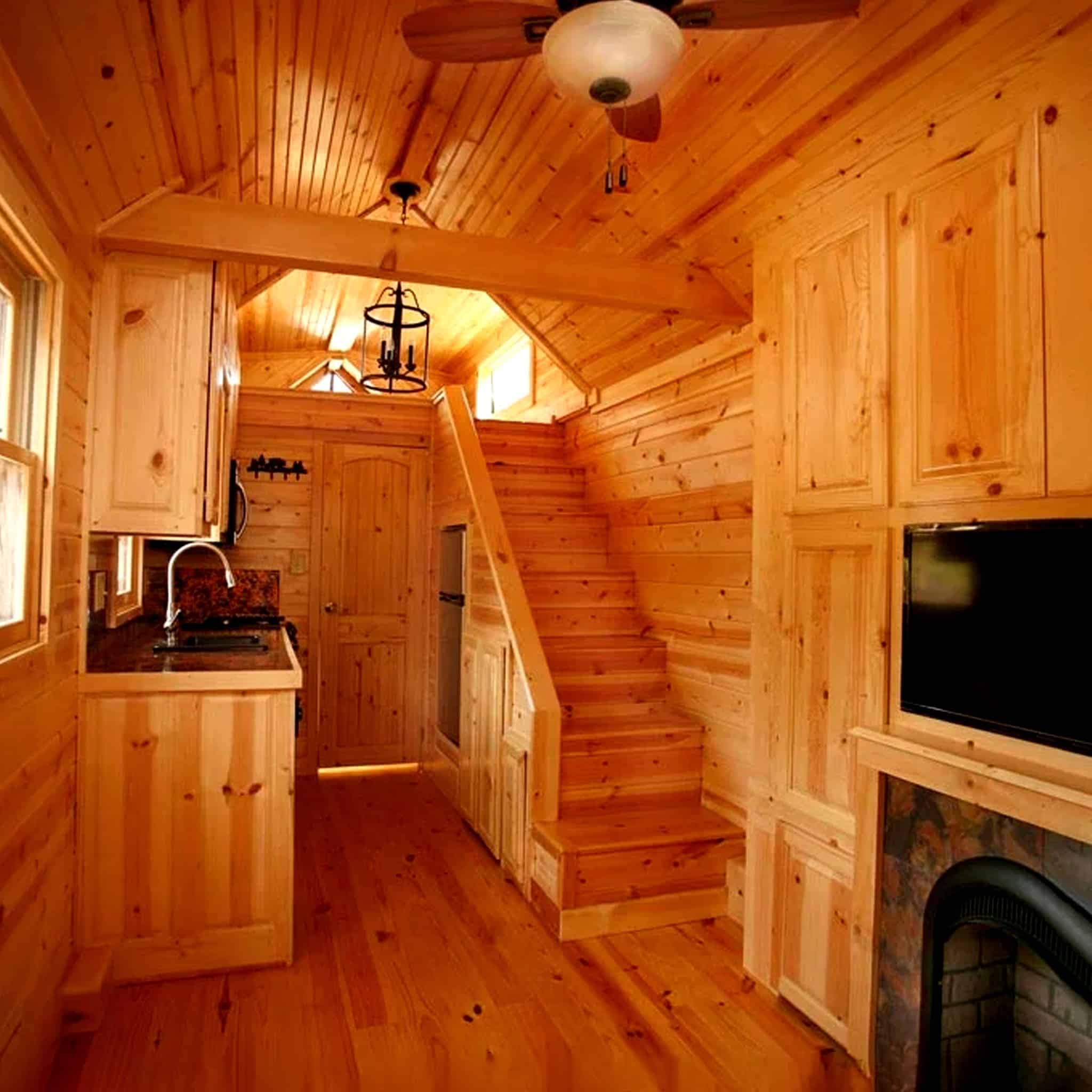 #32. Play With Patterns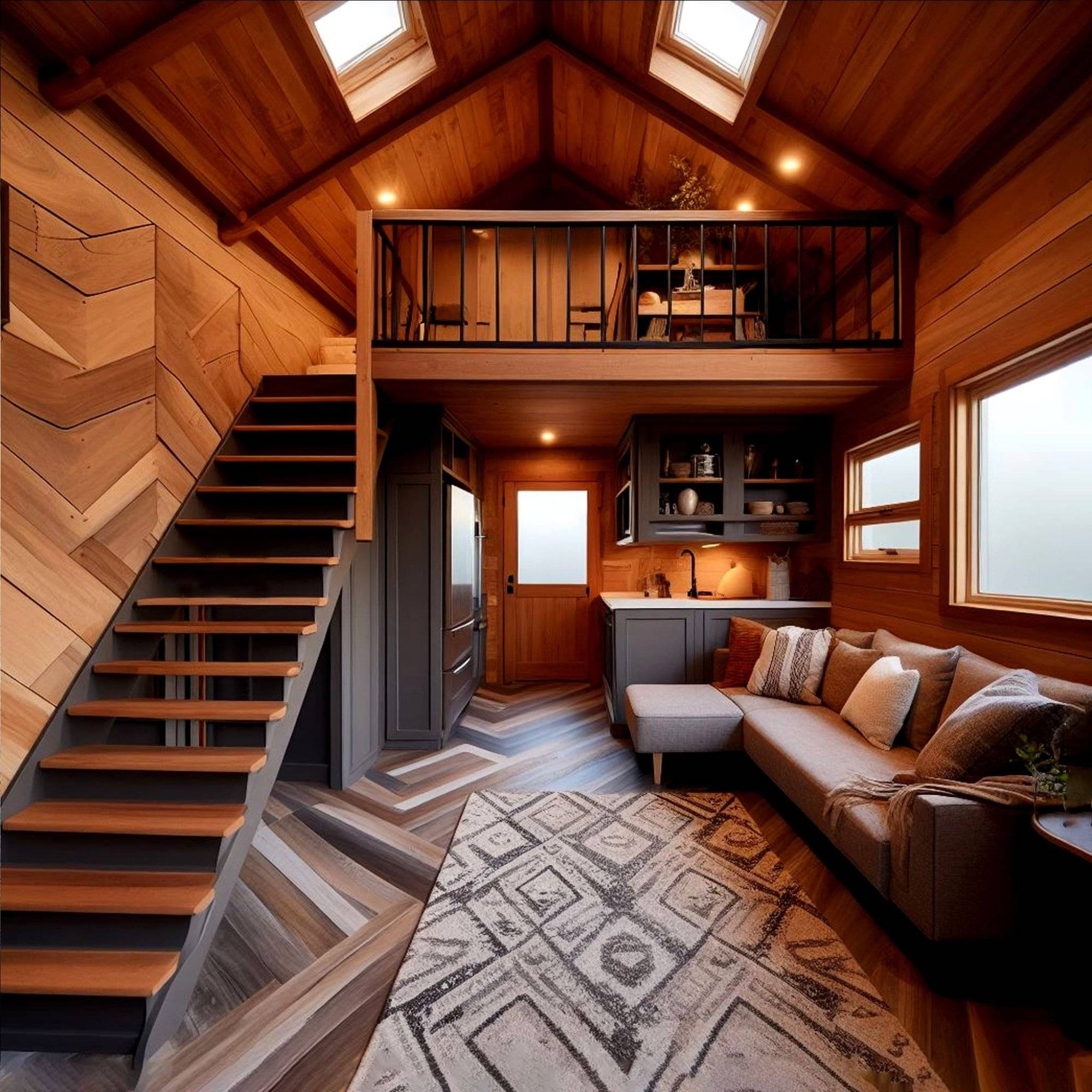 #33. Futons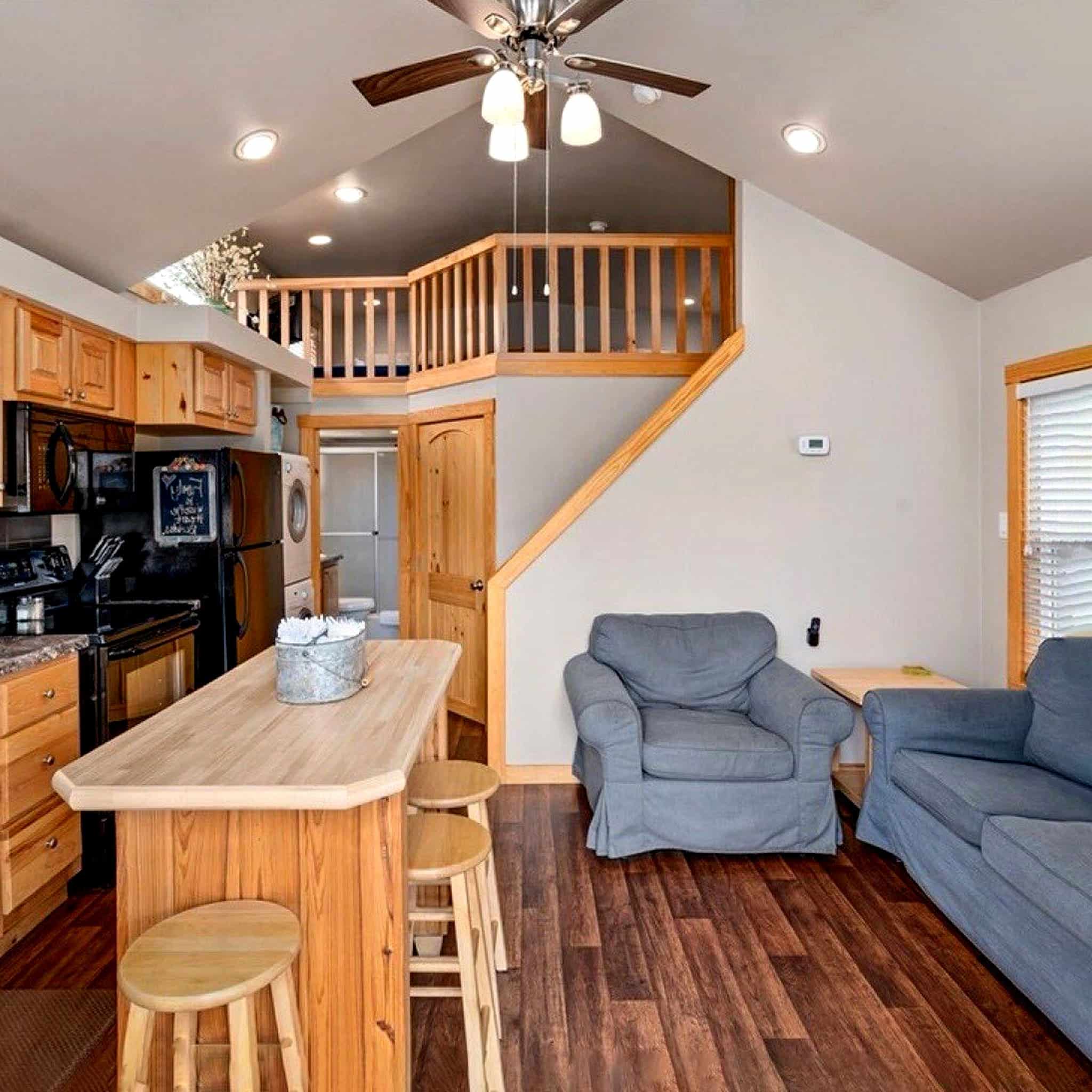 #34. Hanging Shelves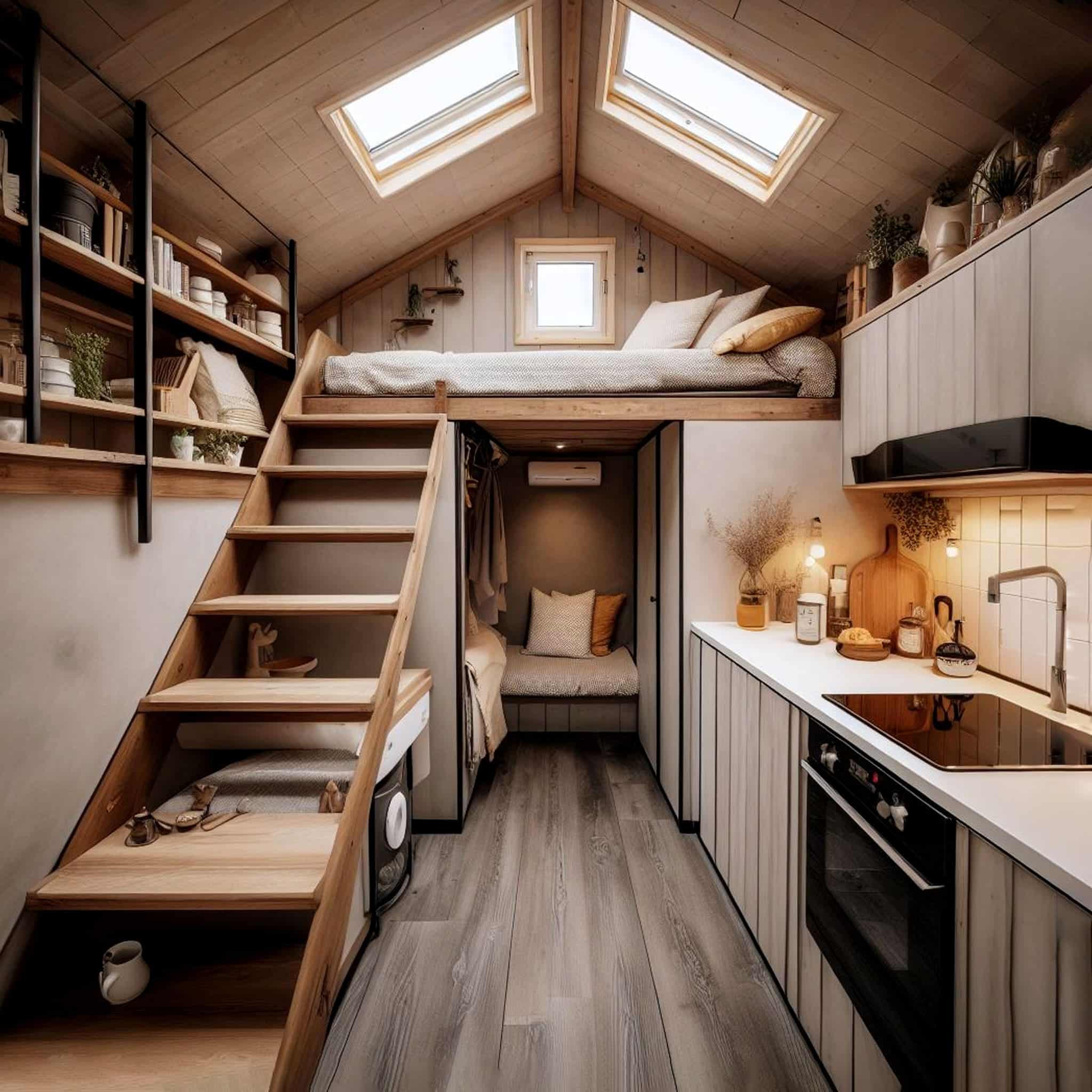 #35. Glass Staircase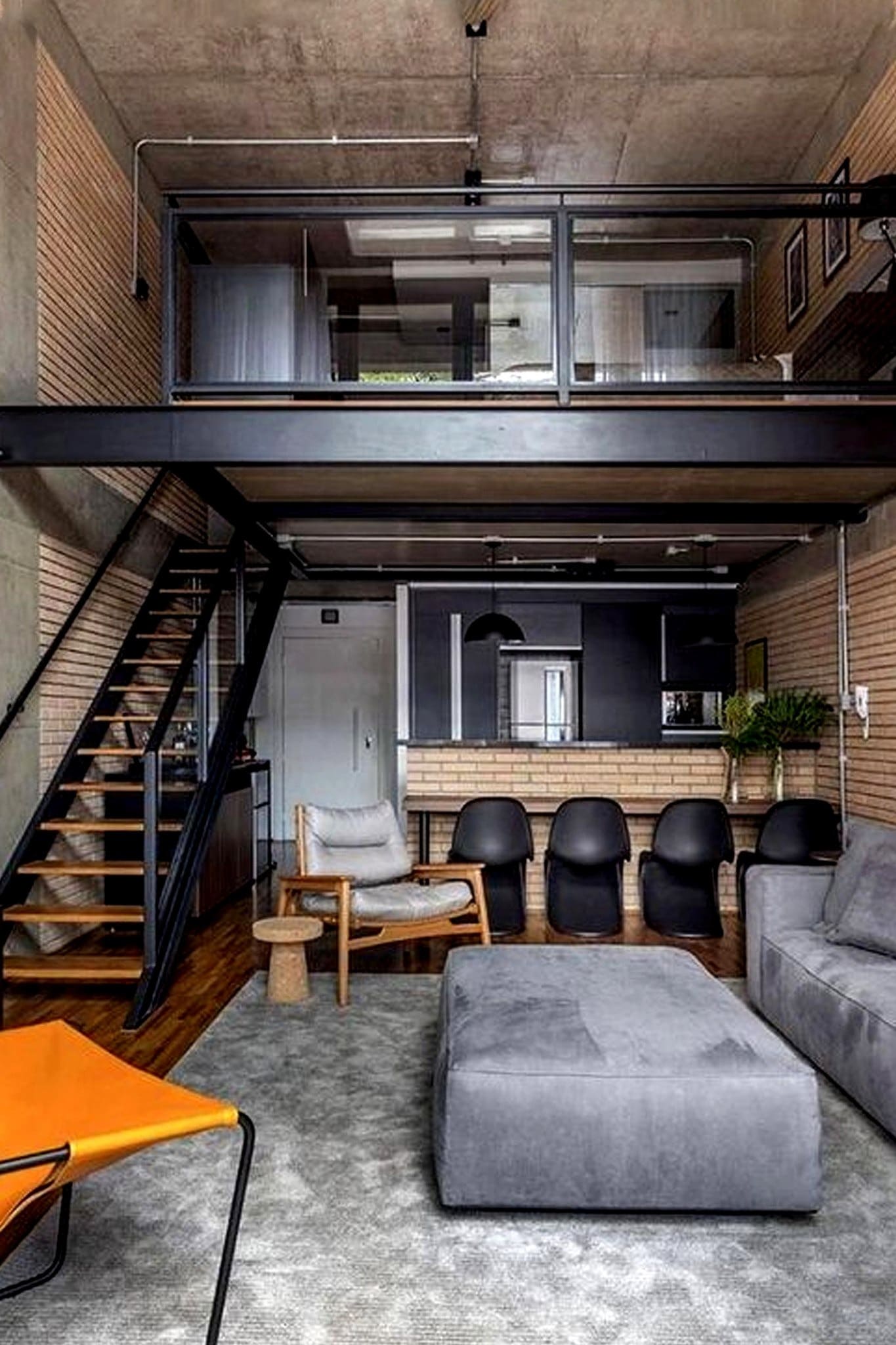 #36. Compact Desks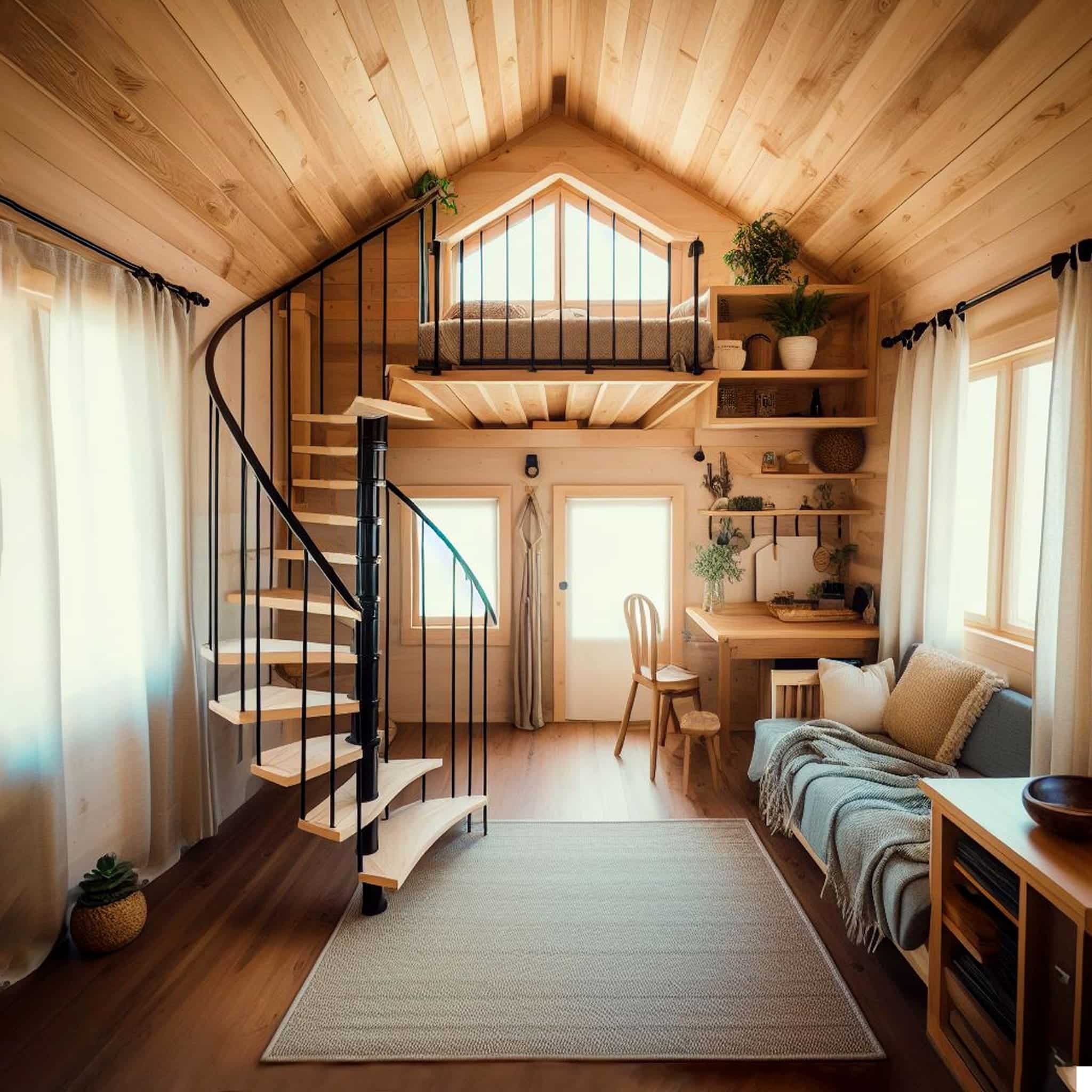 #37. Over-the-Sink Cutting Boards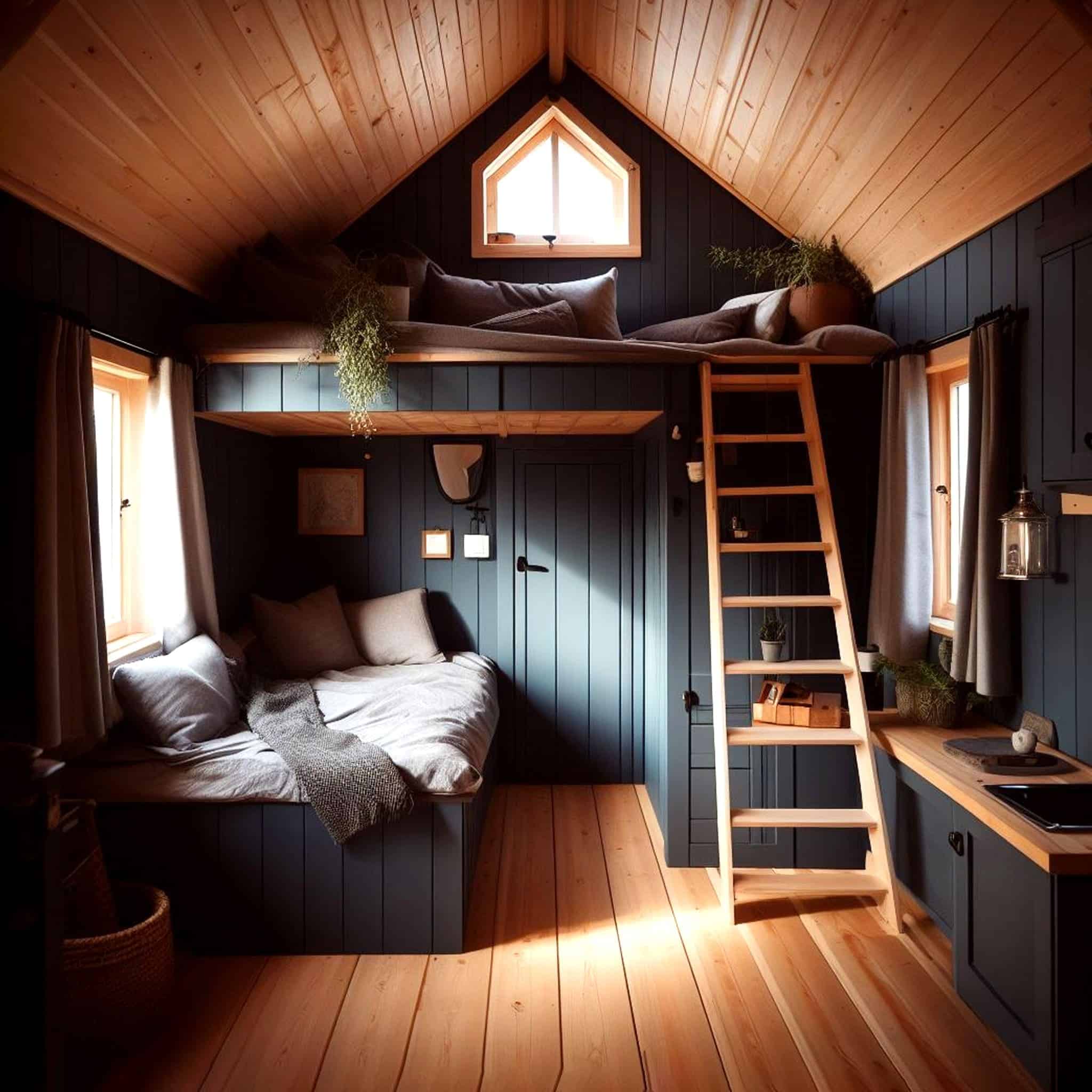 #38. White And Wood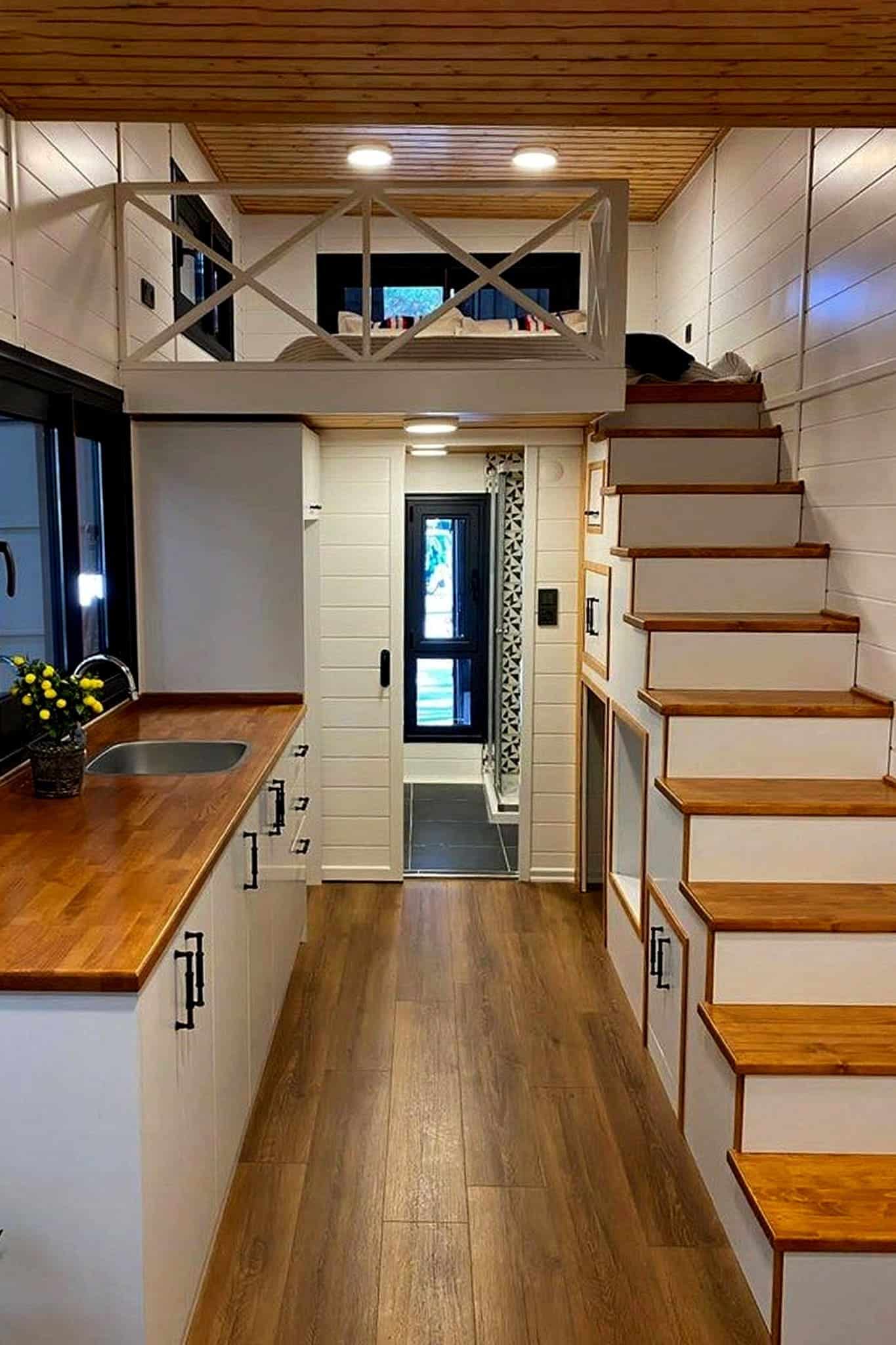 #39. Floor-to-ceiling Windows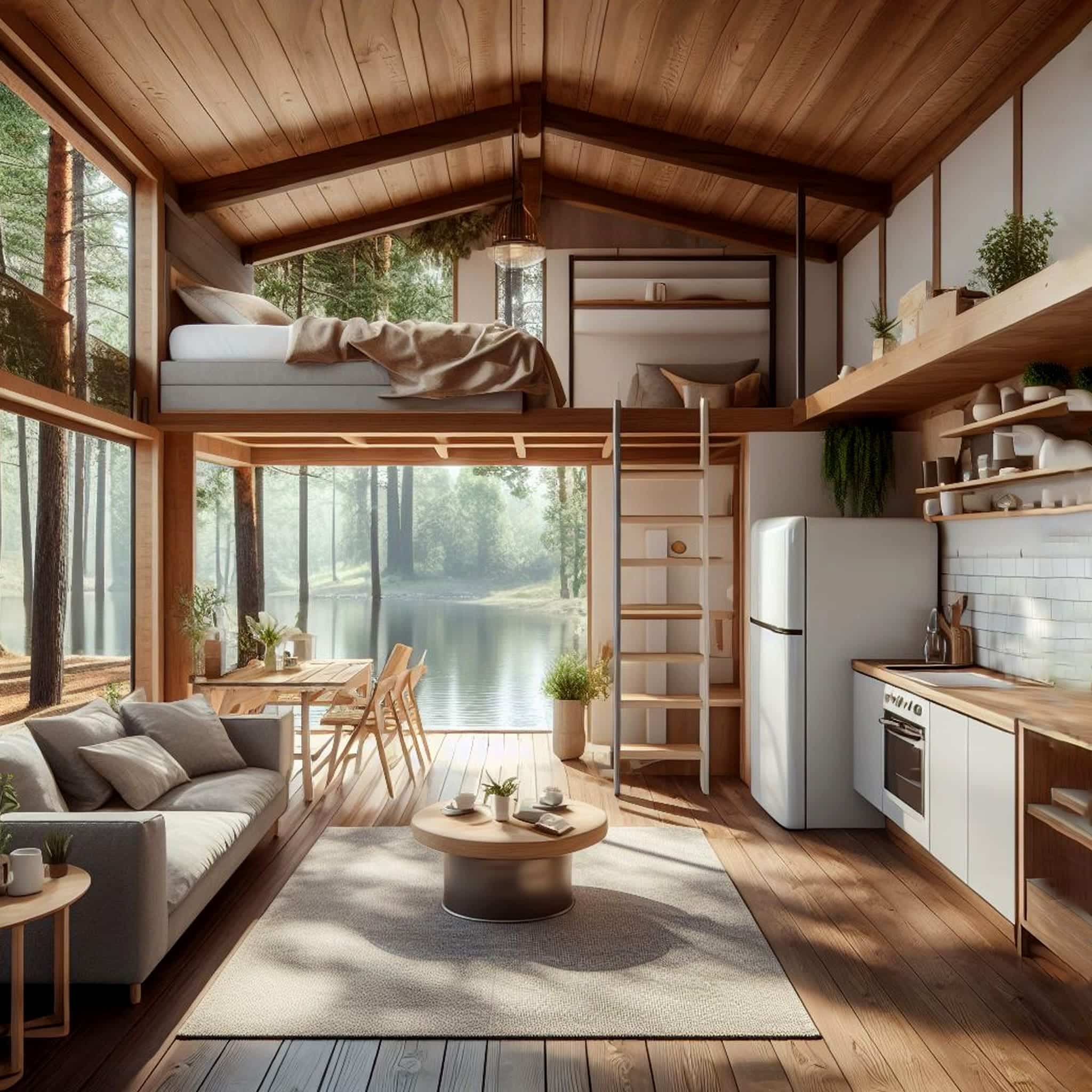 #40. Drop Ceiling Lights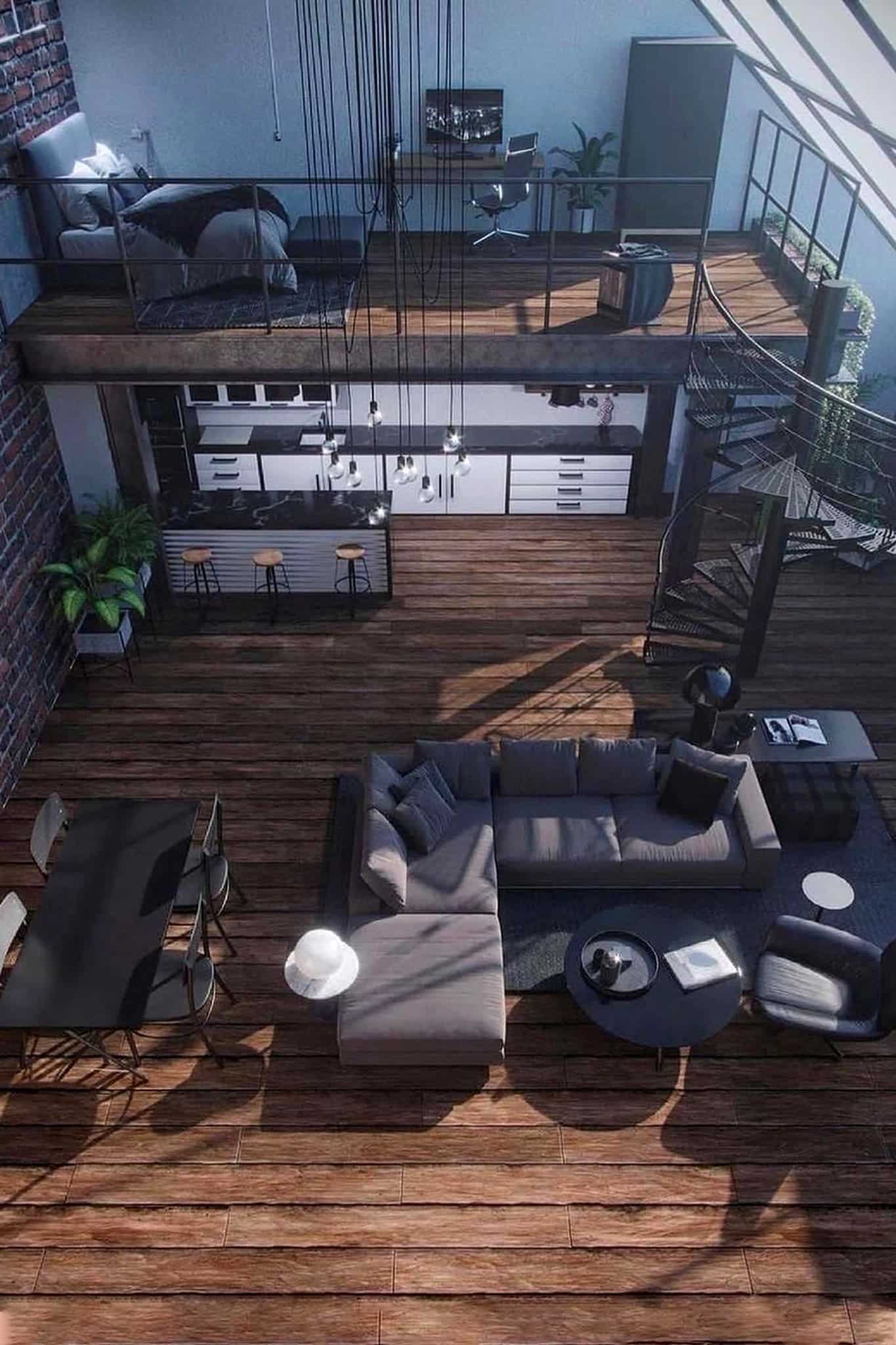 #41. Hidden Floor Lighting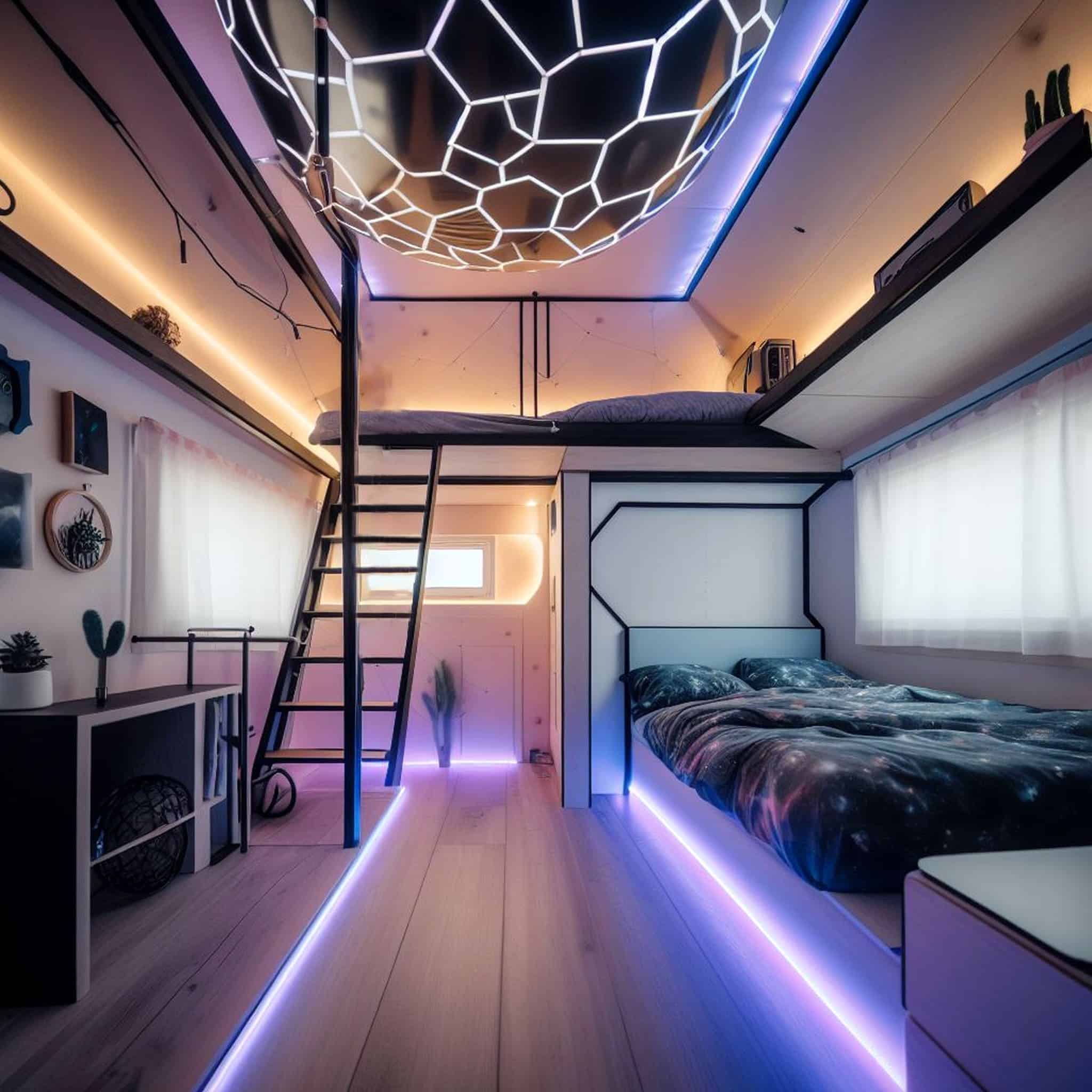 #42. Scandinavian Style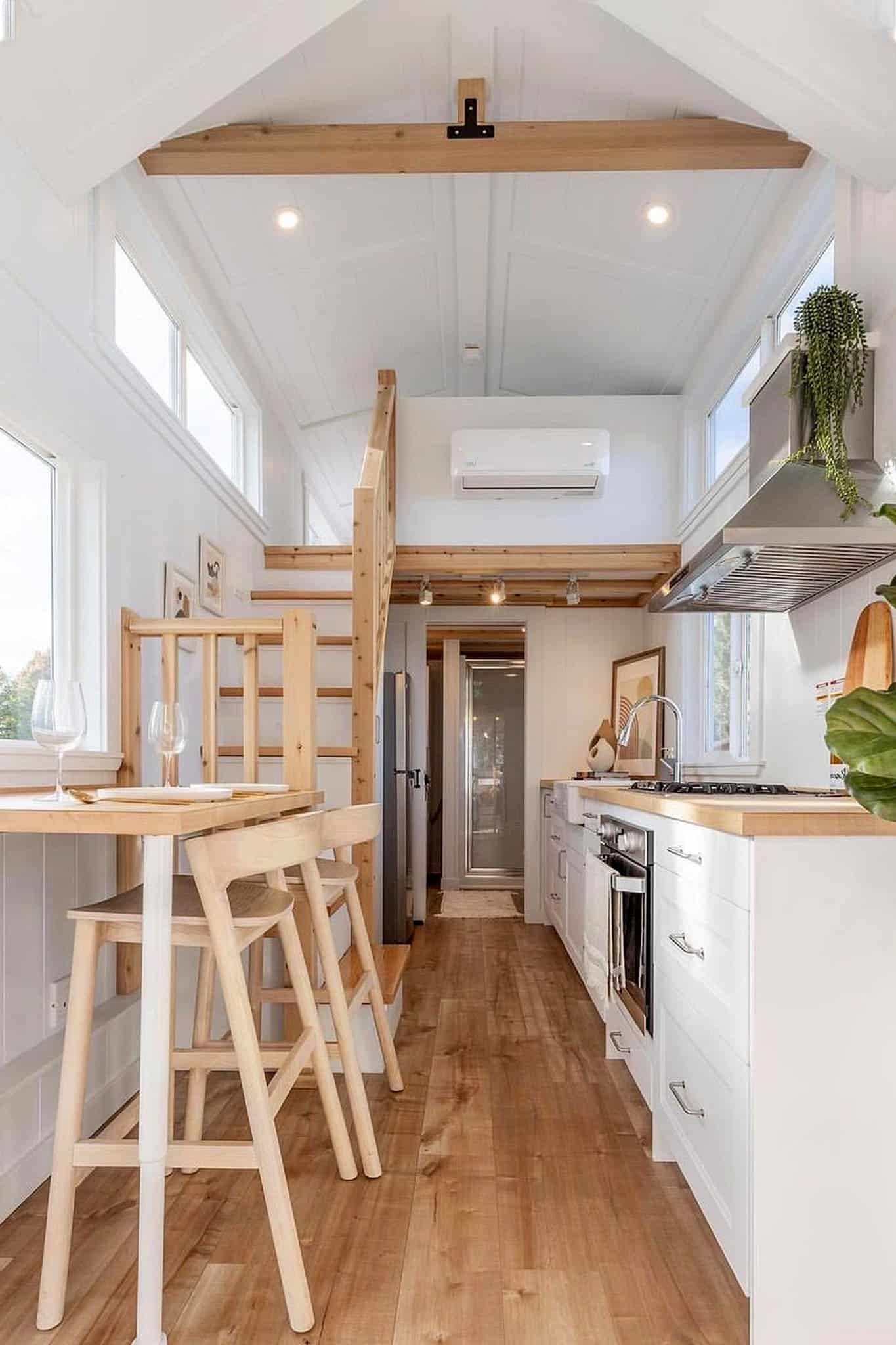 #43. Hidden Refridge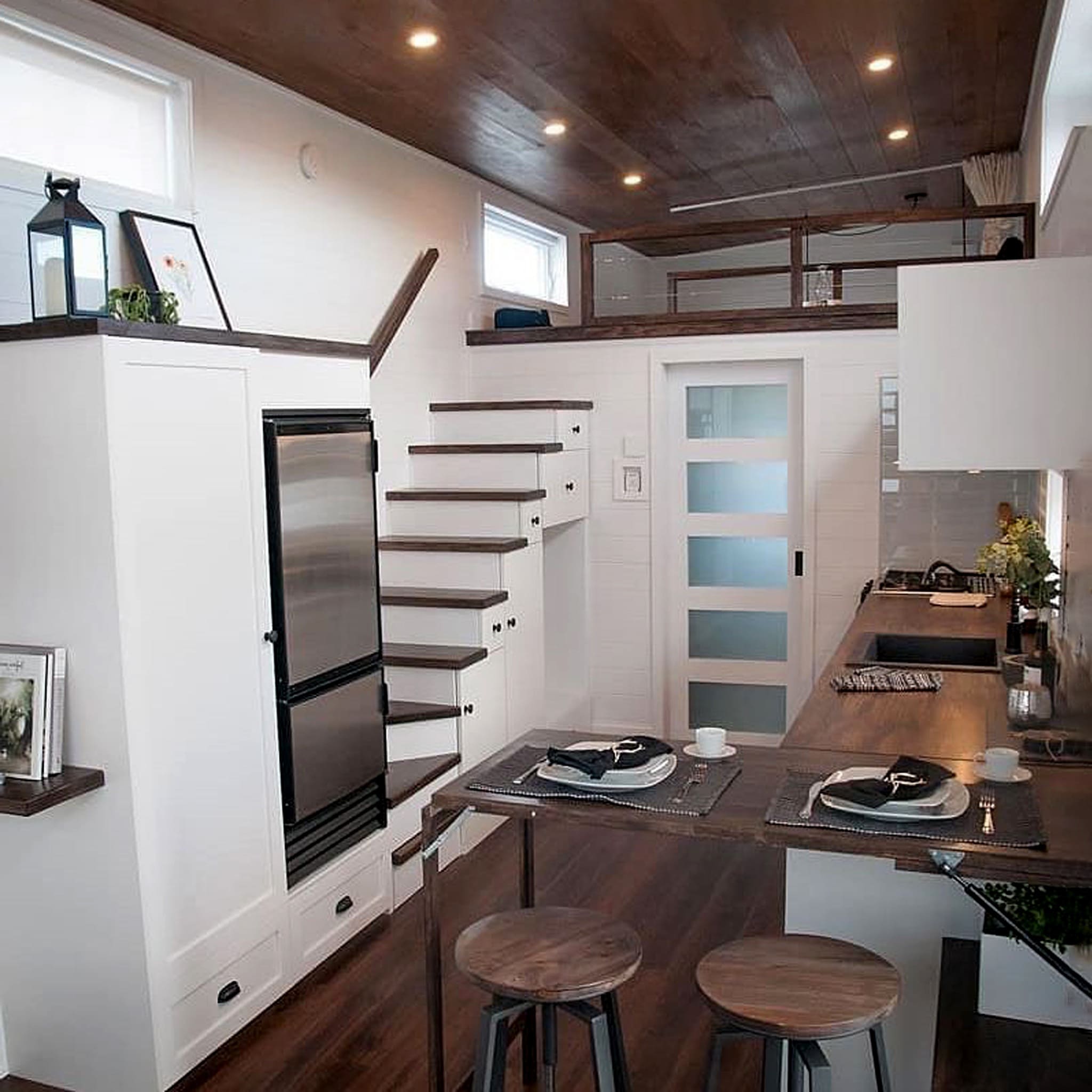 #44. Make Use Of Every Inches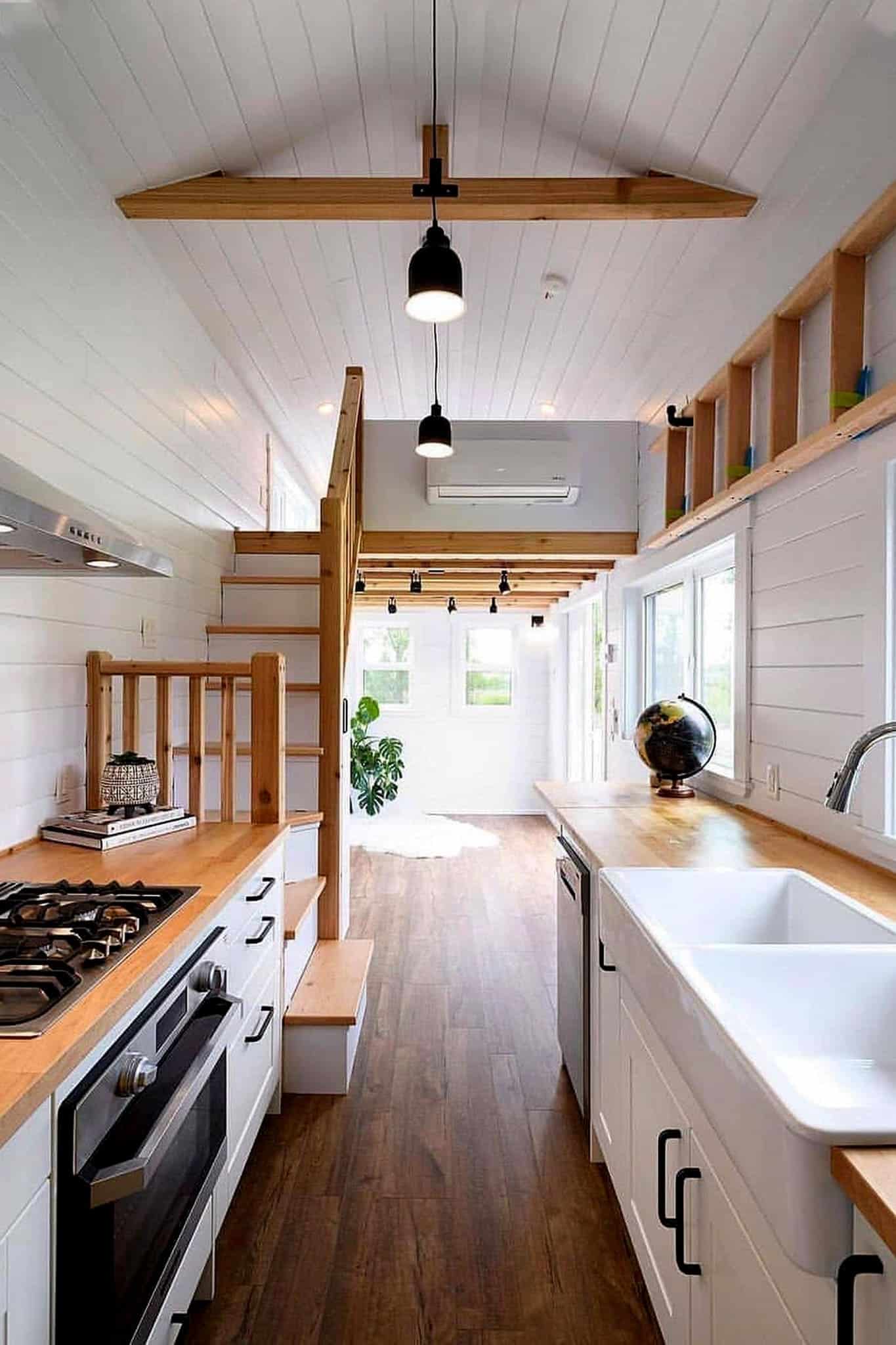 #45. Making Accents With Plants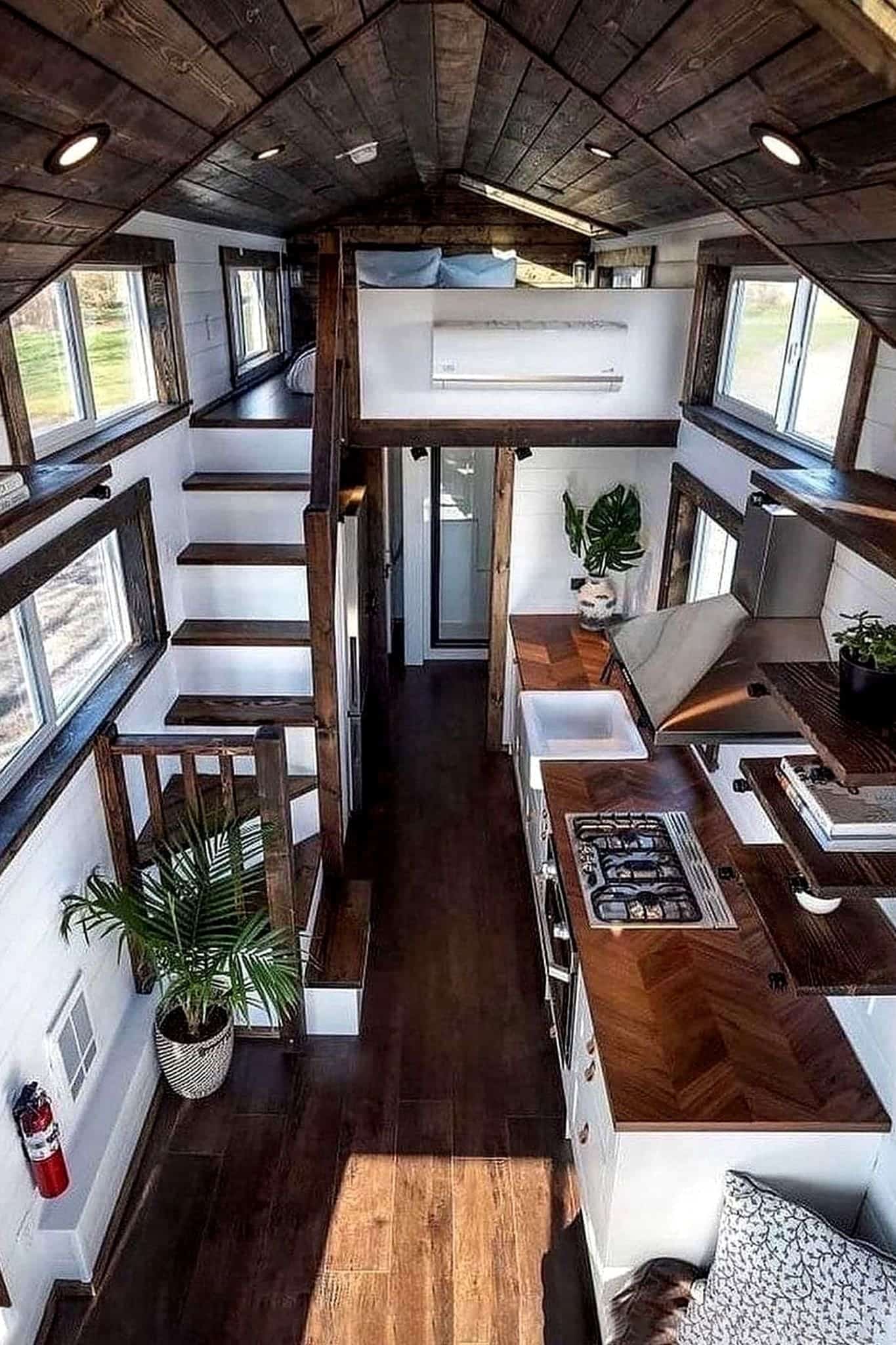 #46. Convertible Tables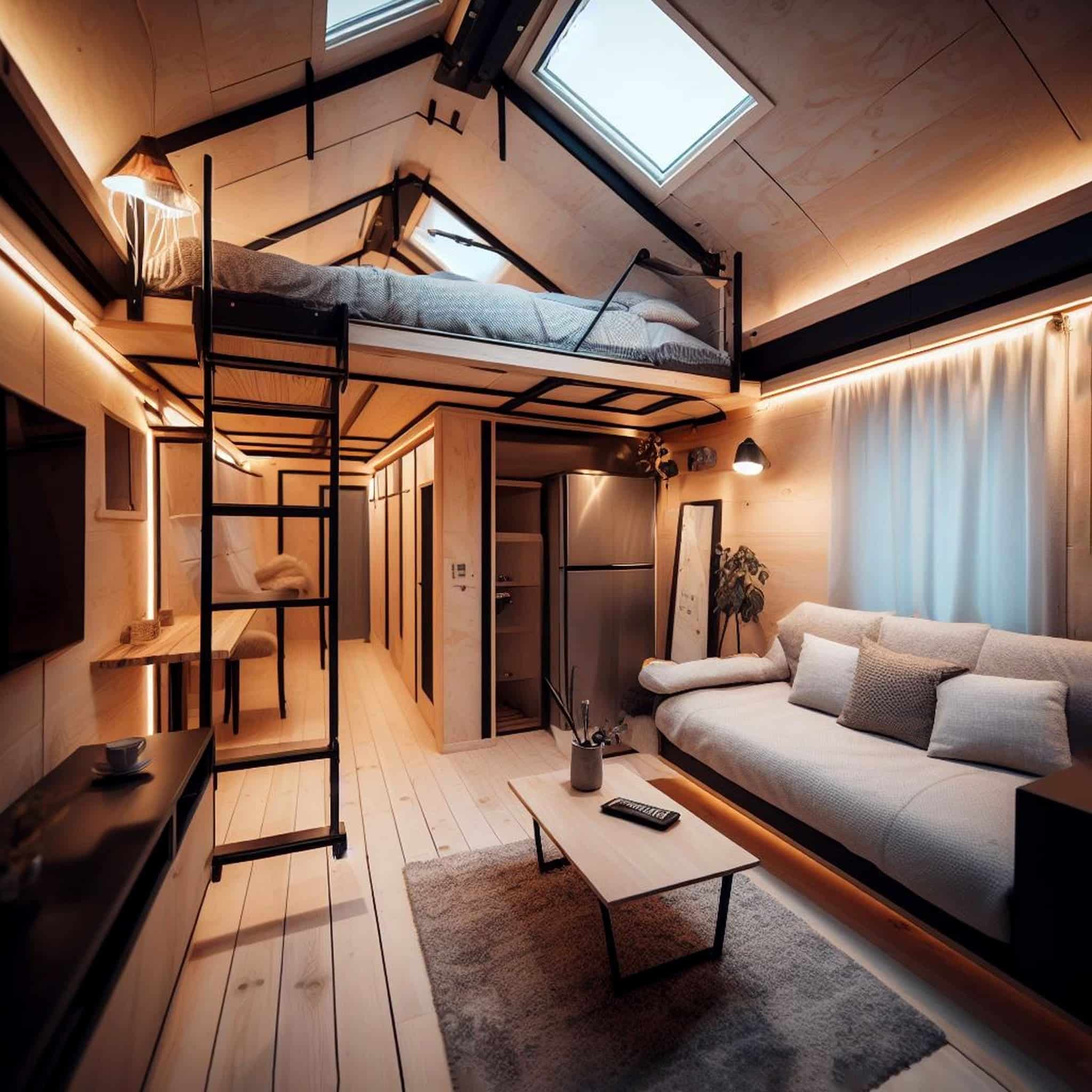 #47. Under Bed Drawers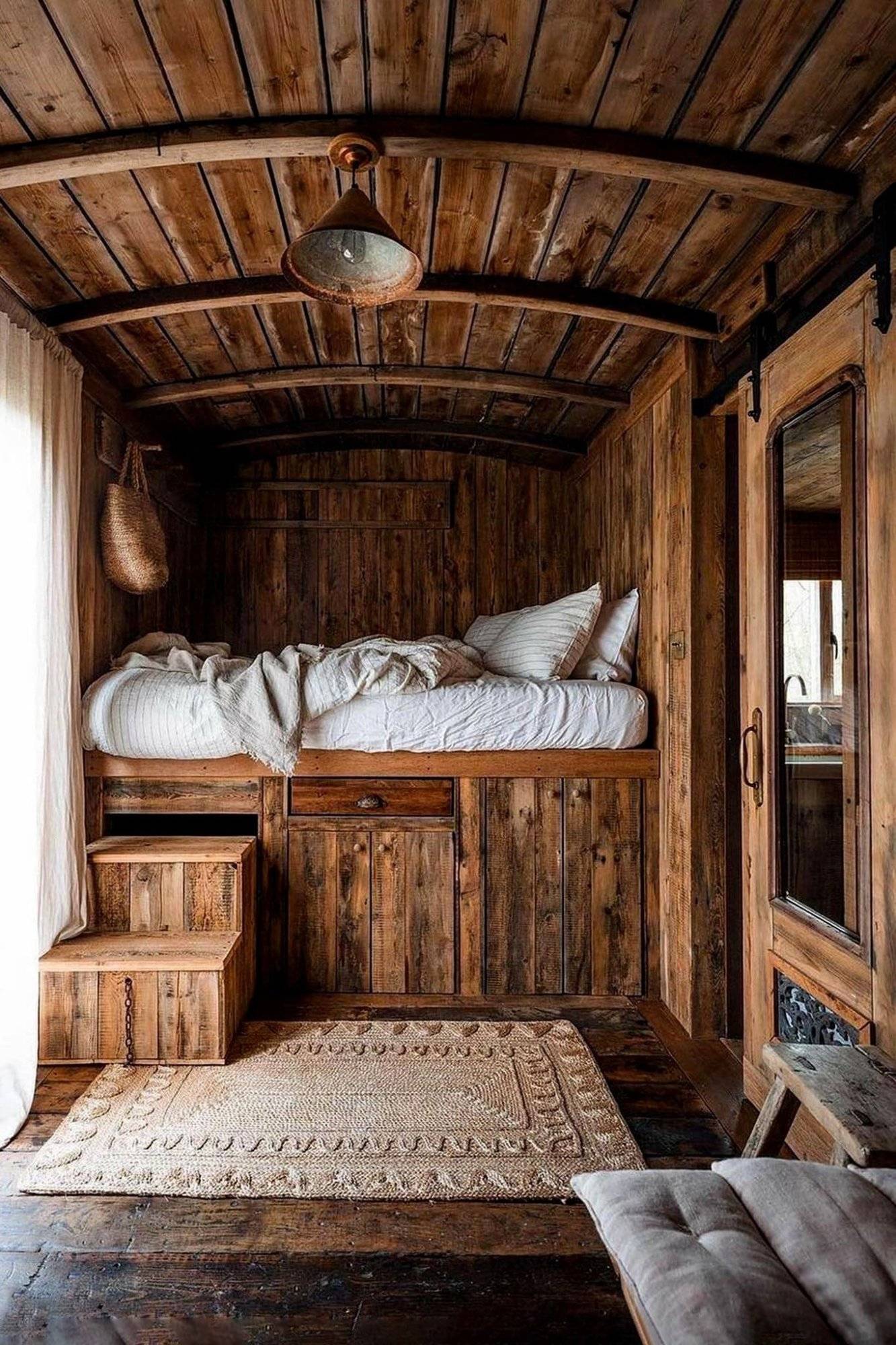 #48. Coffee Table With Storage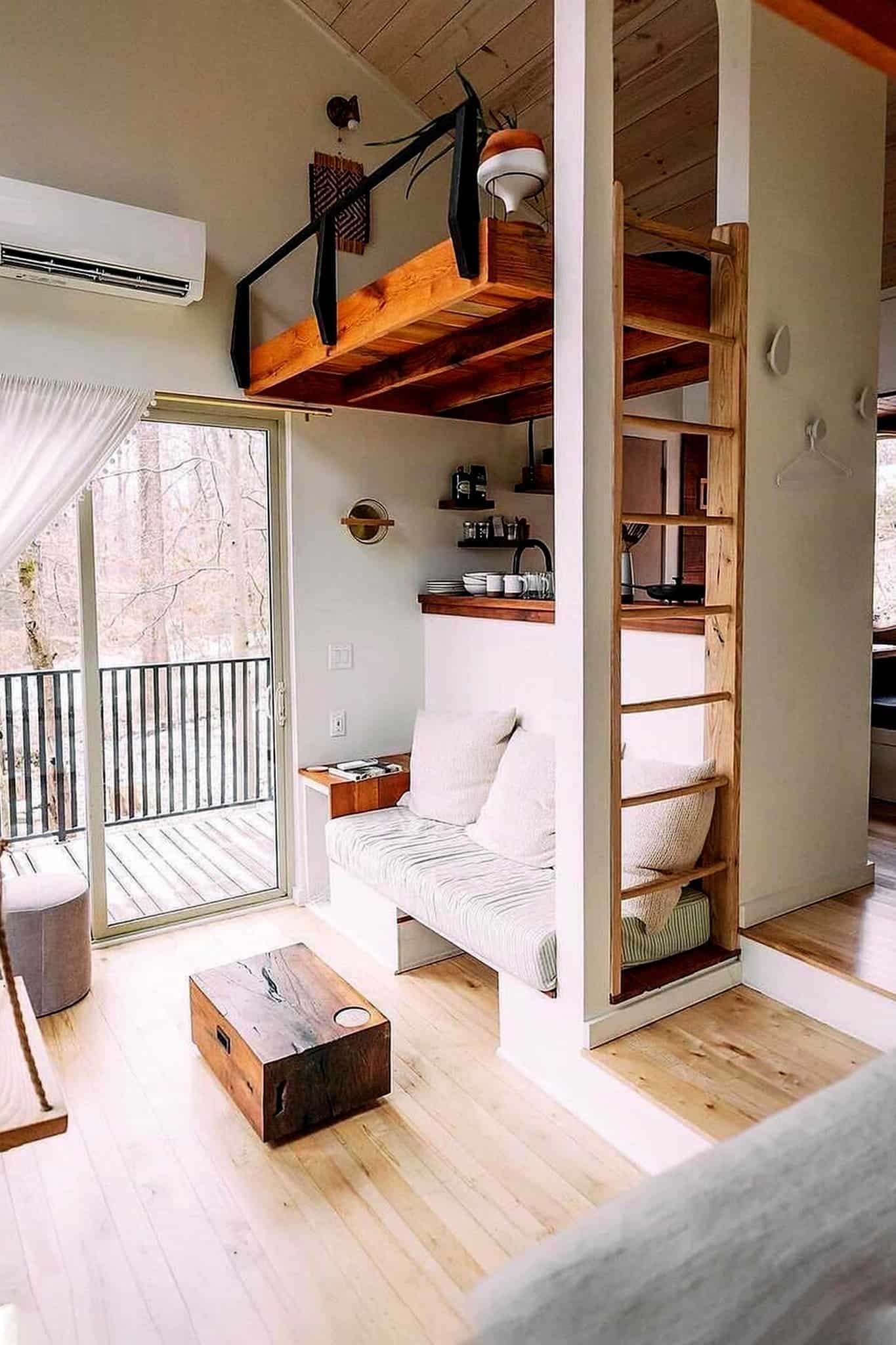 #49. Tall Bookshelf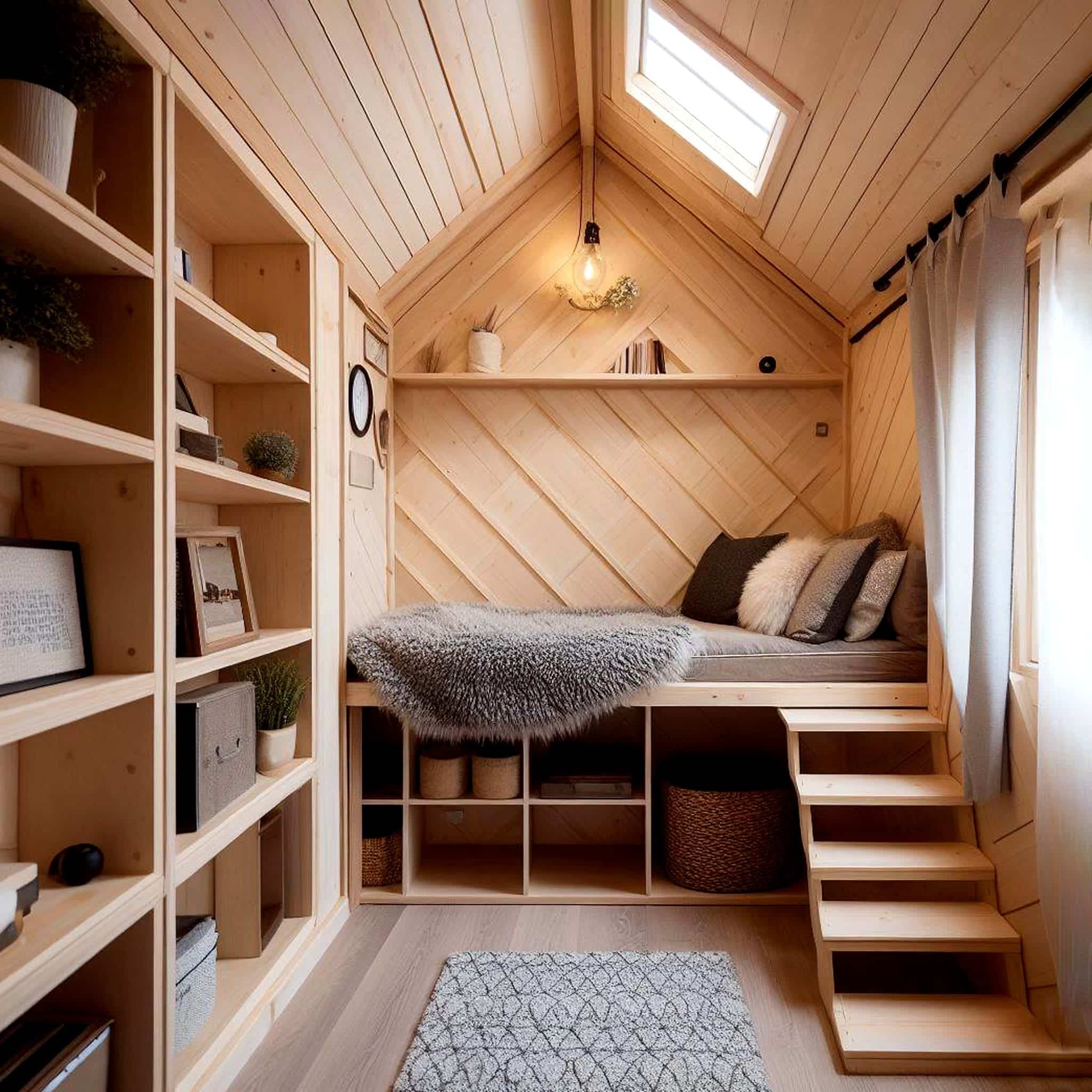 #50. Built-in Closet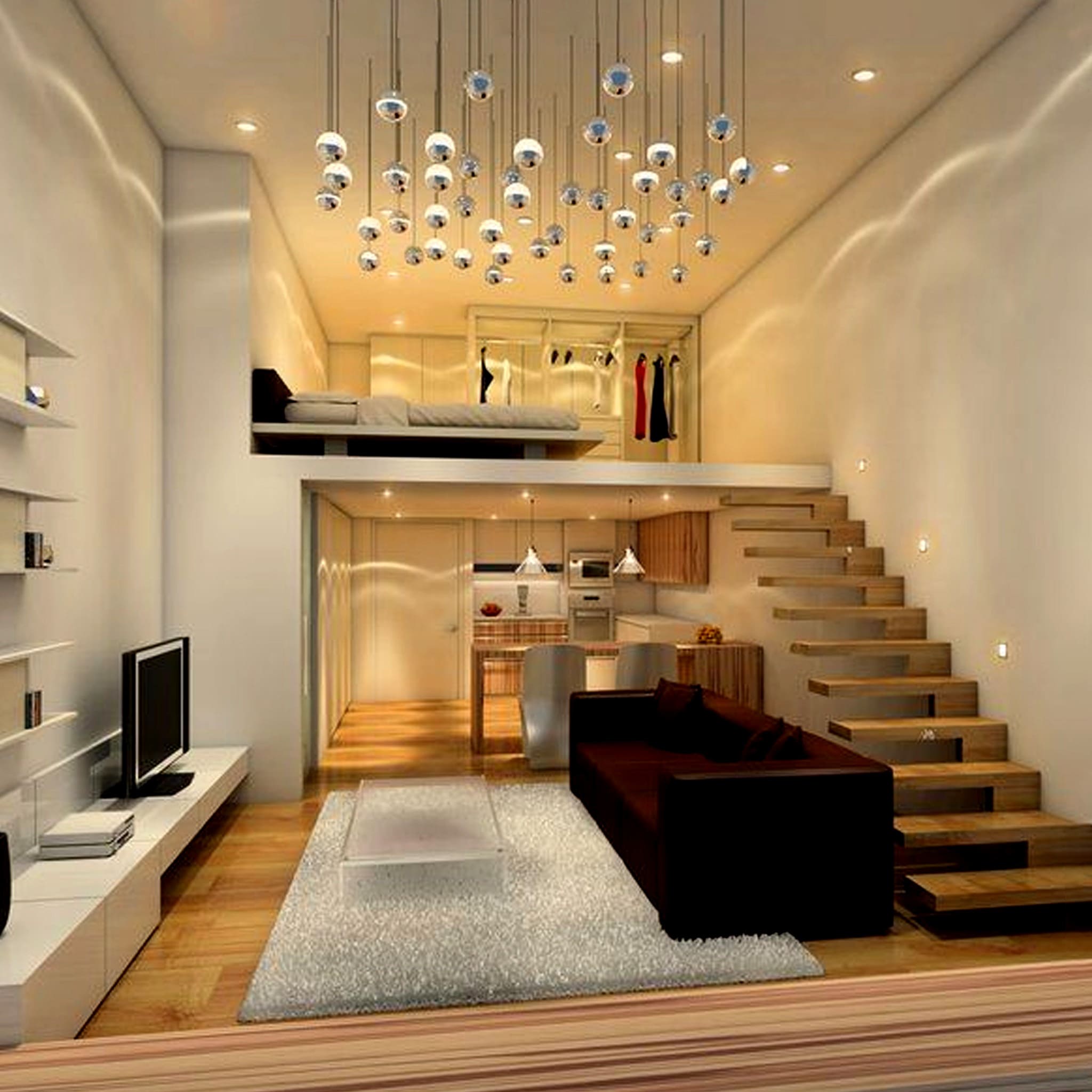 #51. Gallery Wall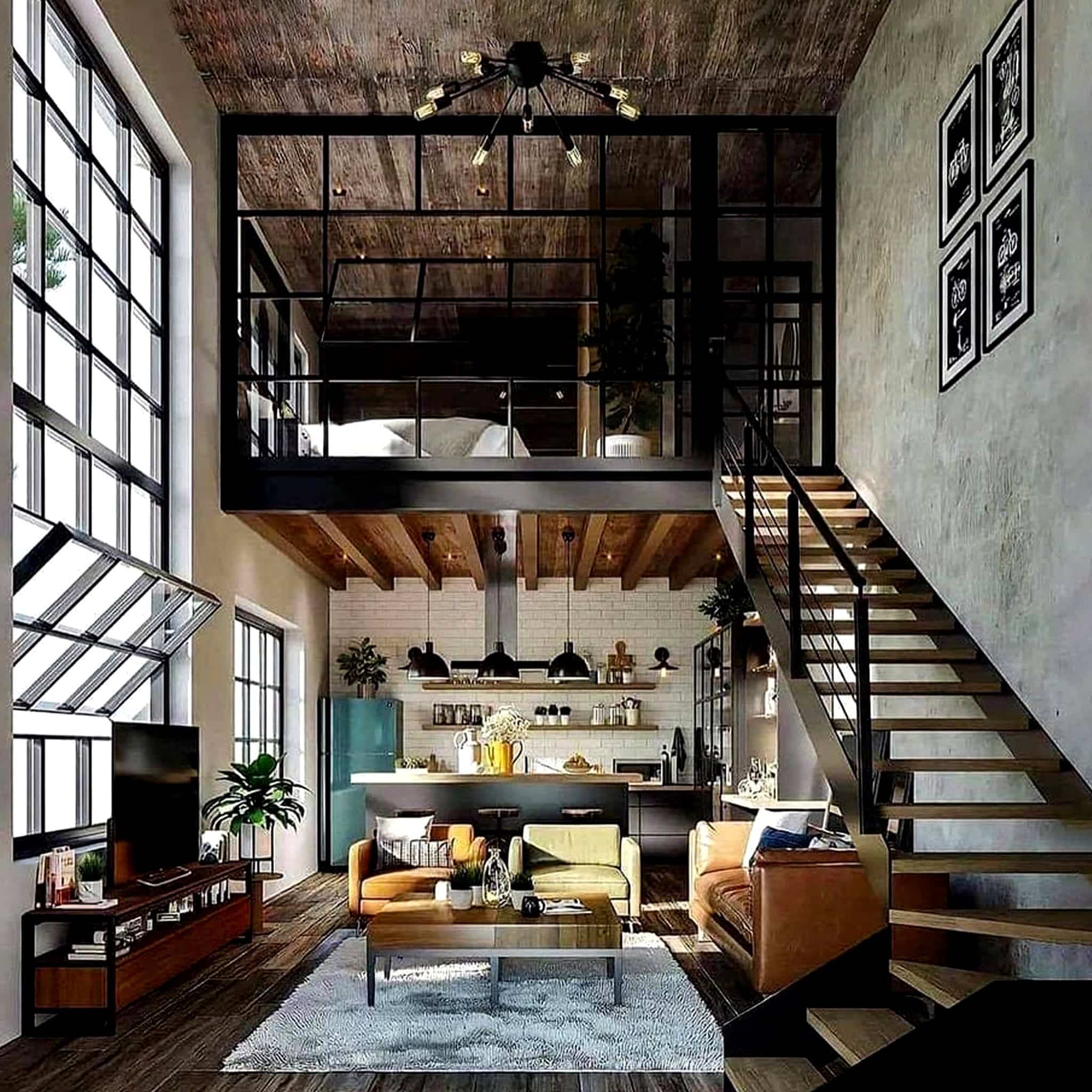 #52. Round Dining Table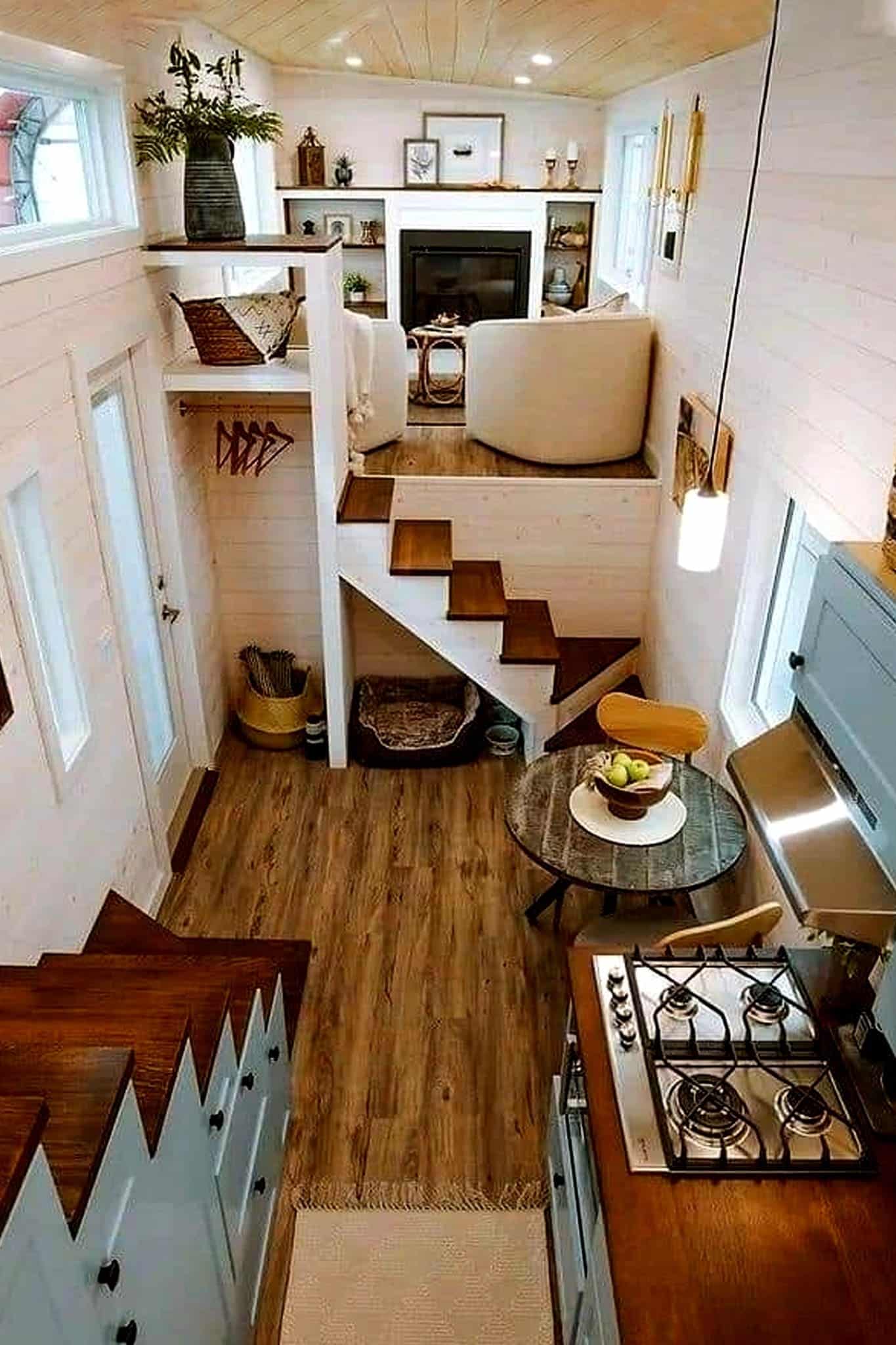 #53. Hanging TV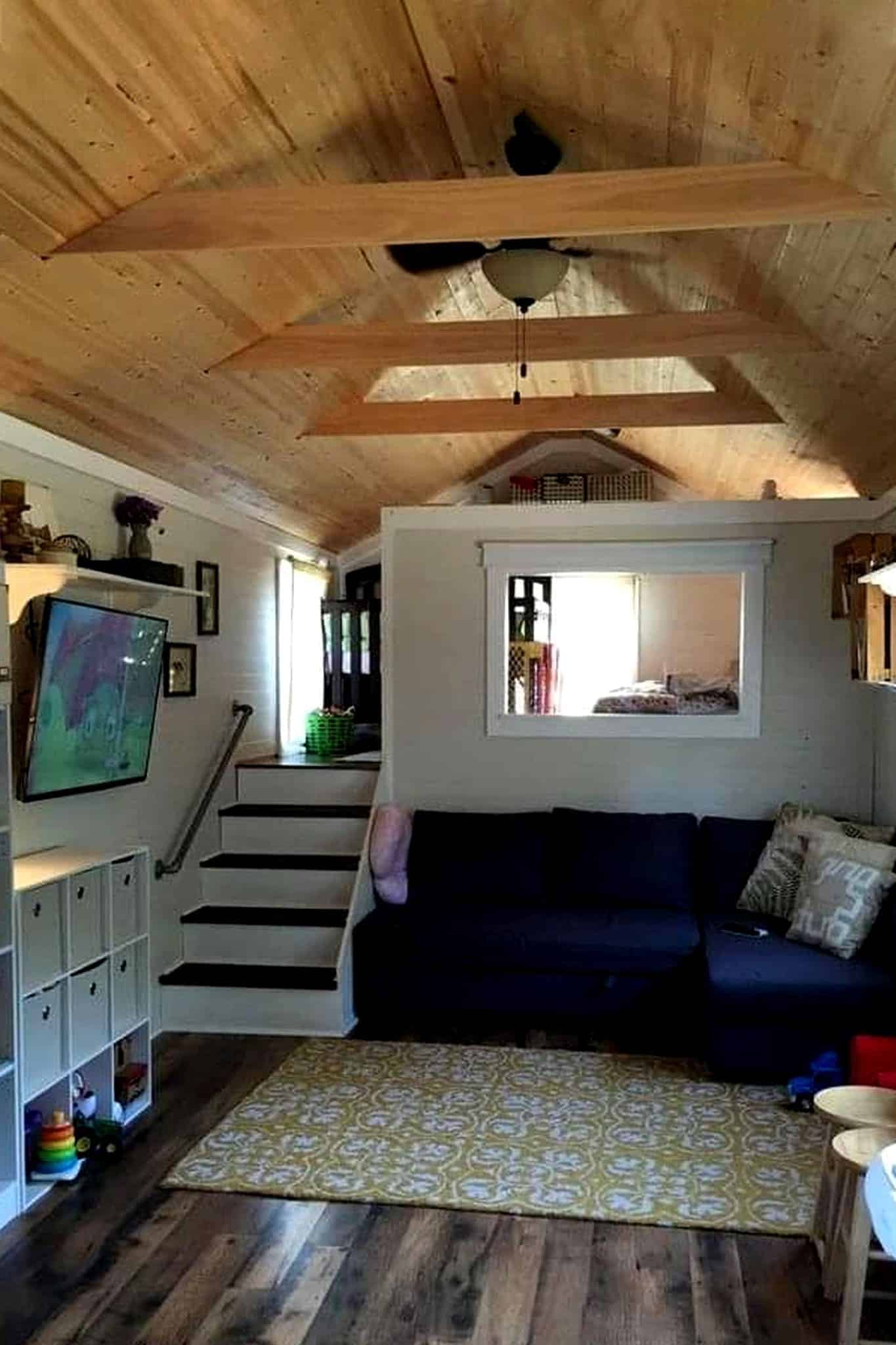 #54. Corner Toilet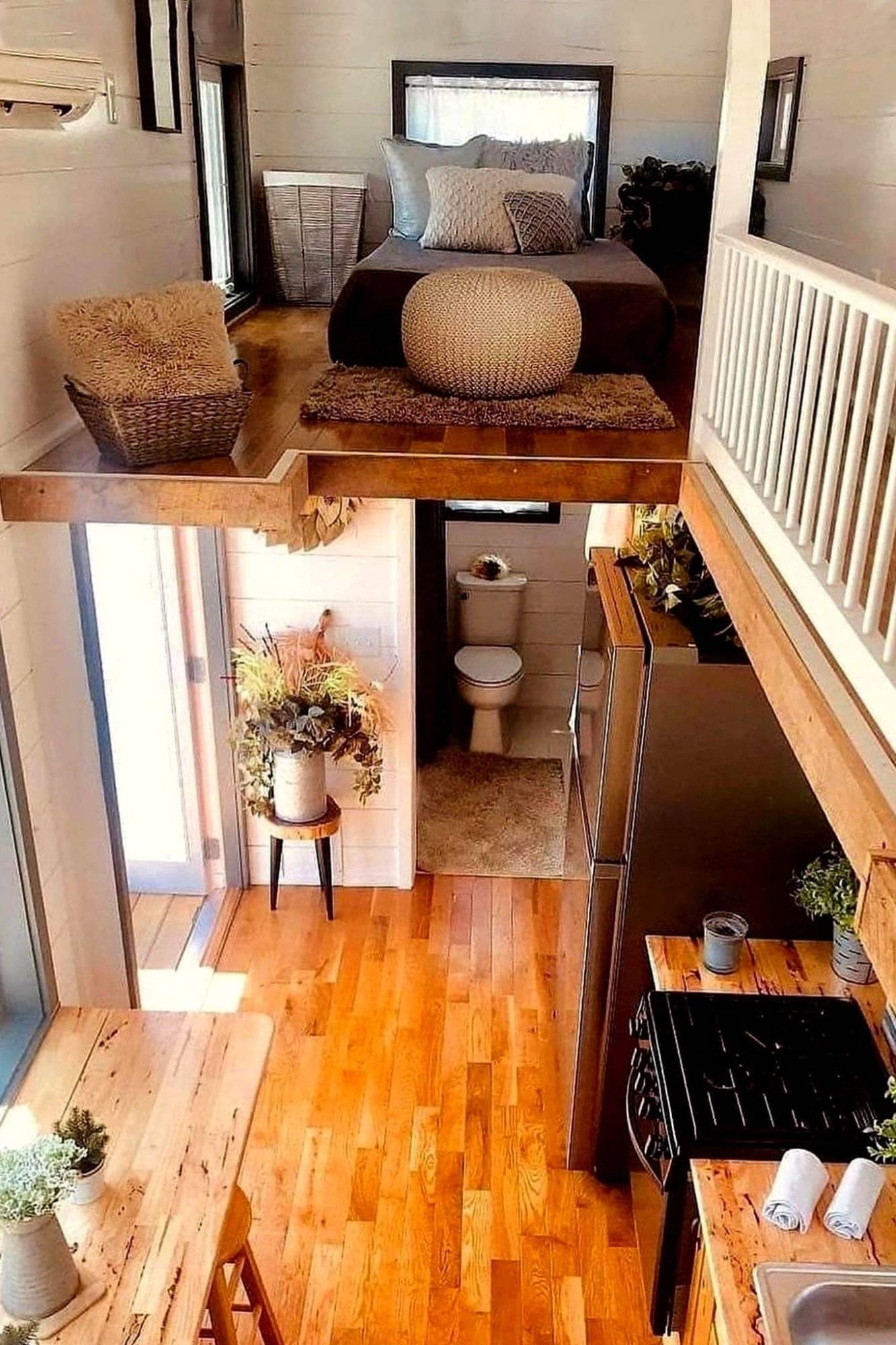 #55. Cabinet Organizers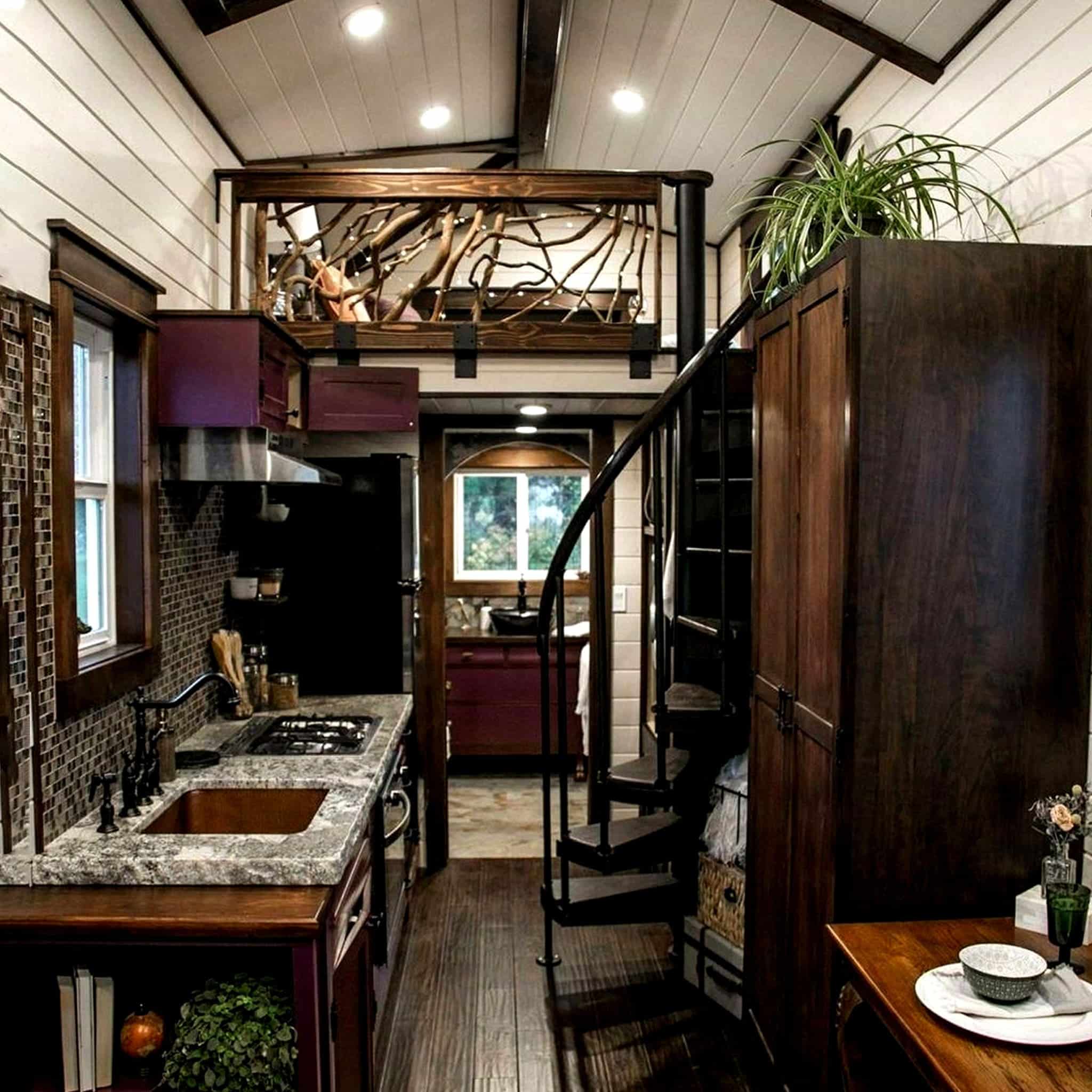 #56. Use Light Colors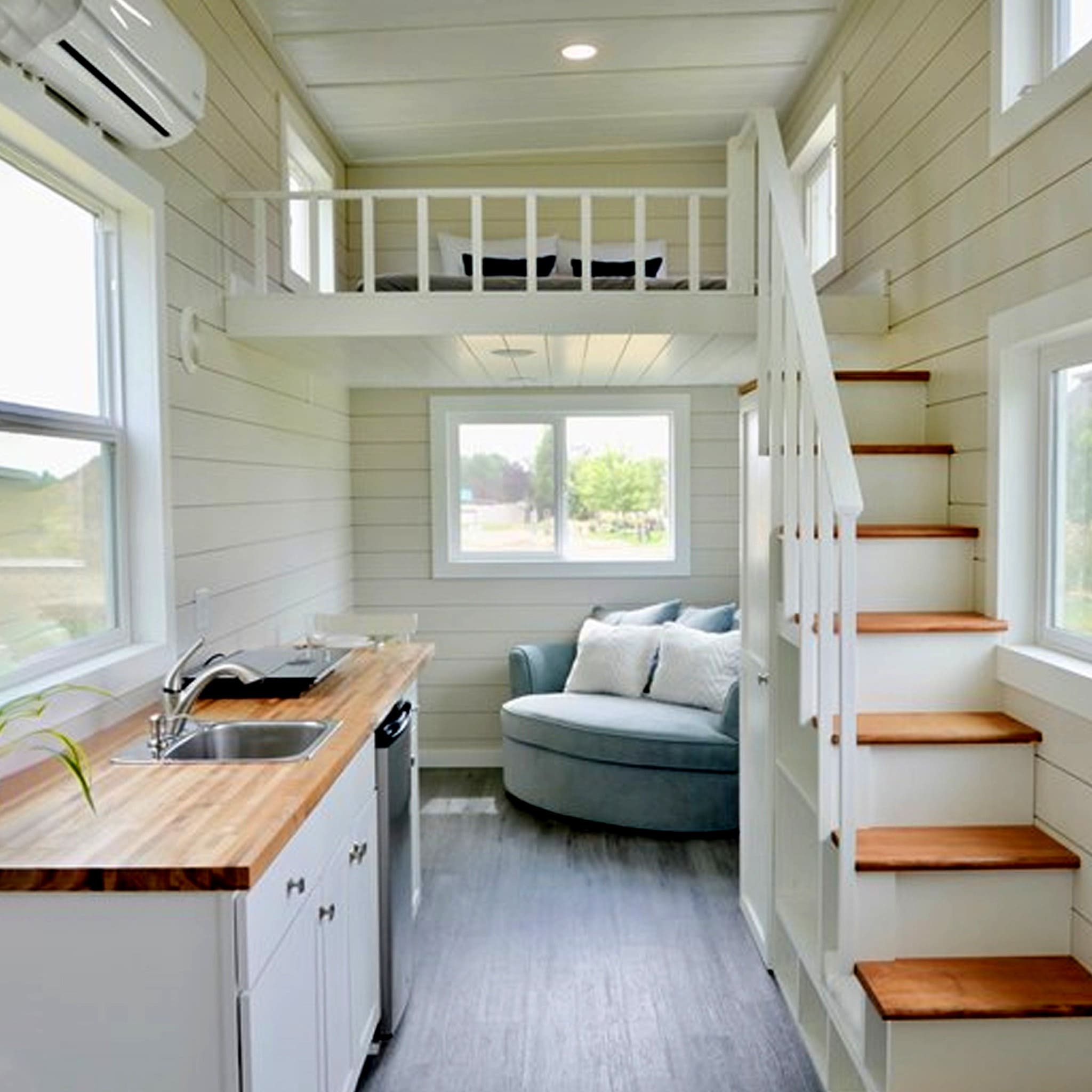 #57. Hanging Plants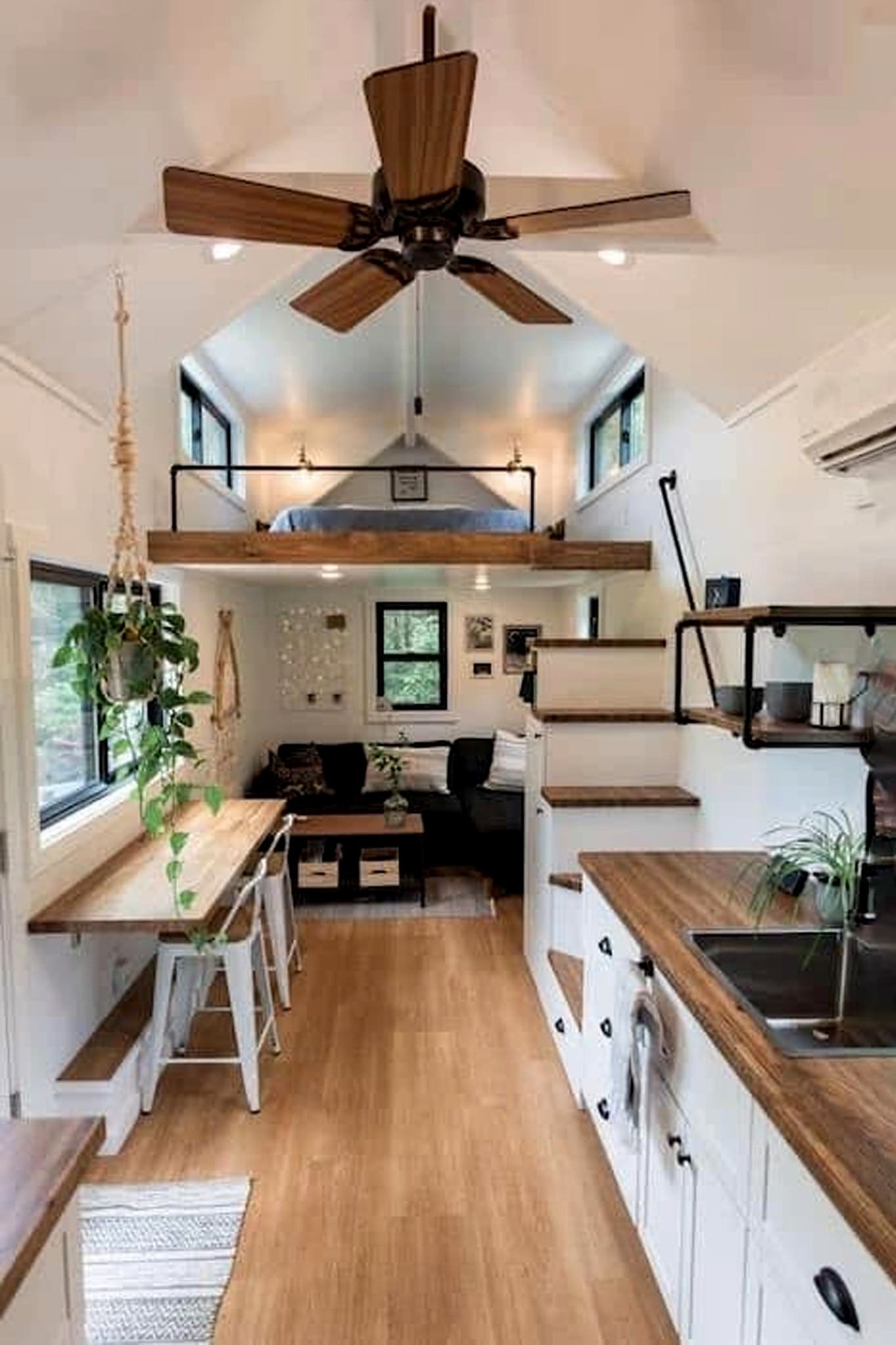 #58. Built-in Bench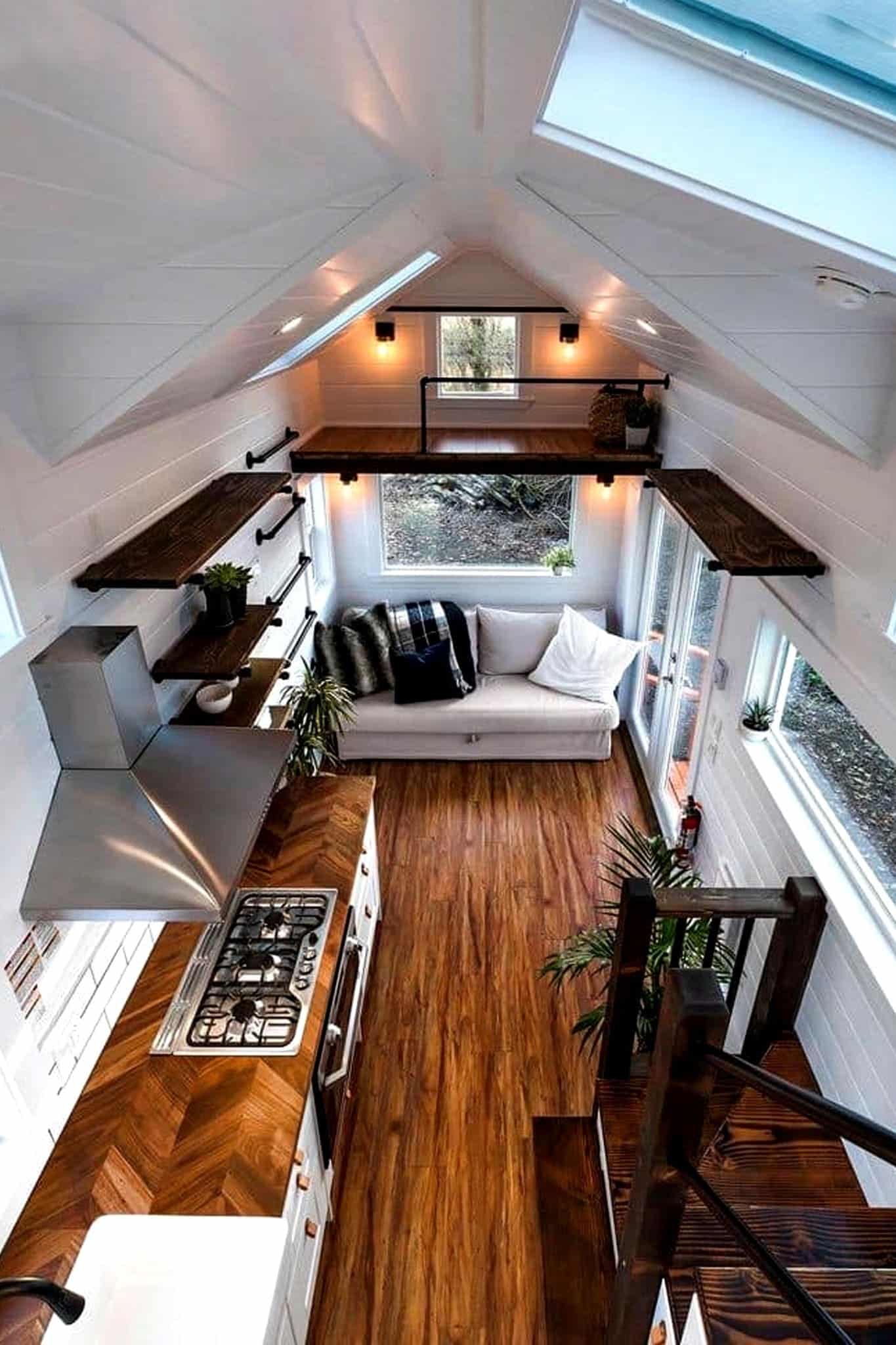 #59. Hanging Cupboard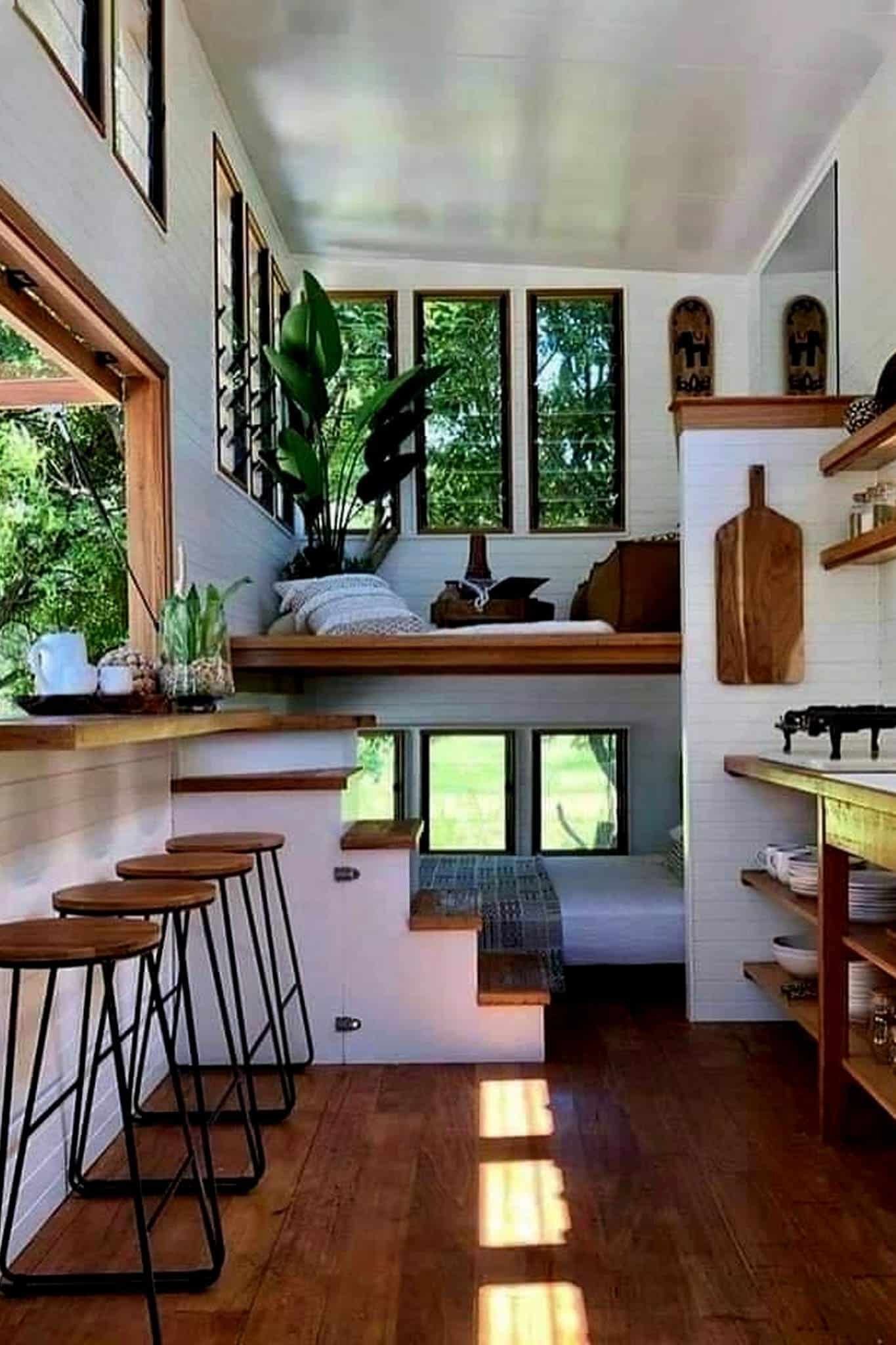 #60. Flat Roof Windows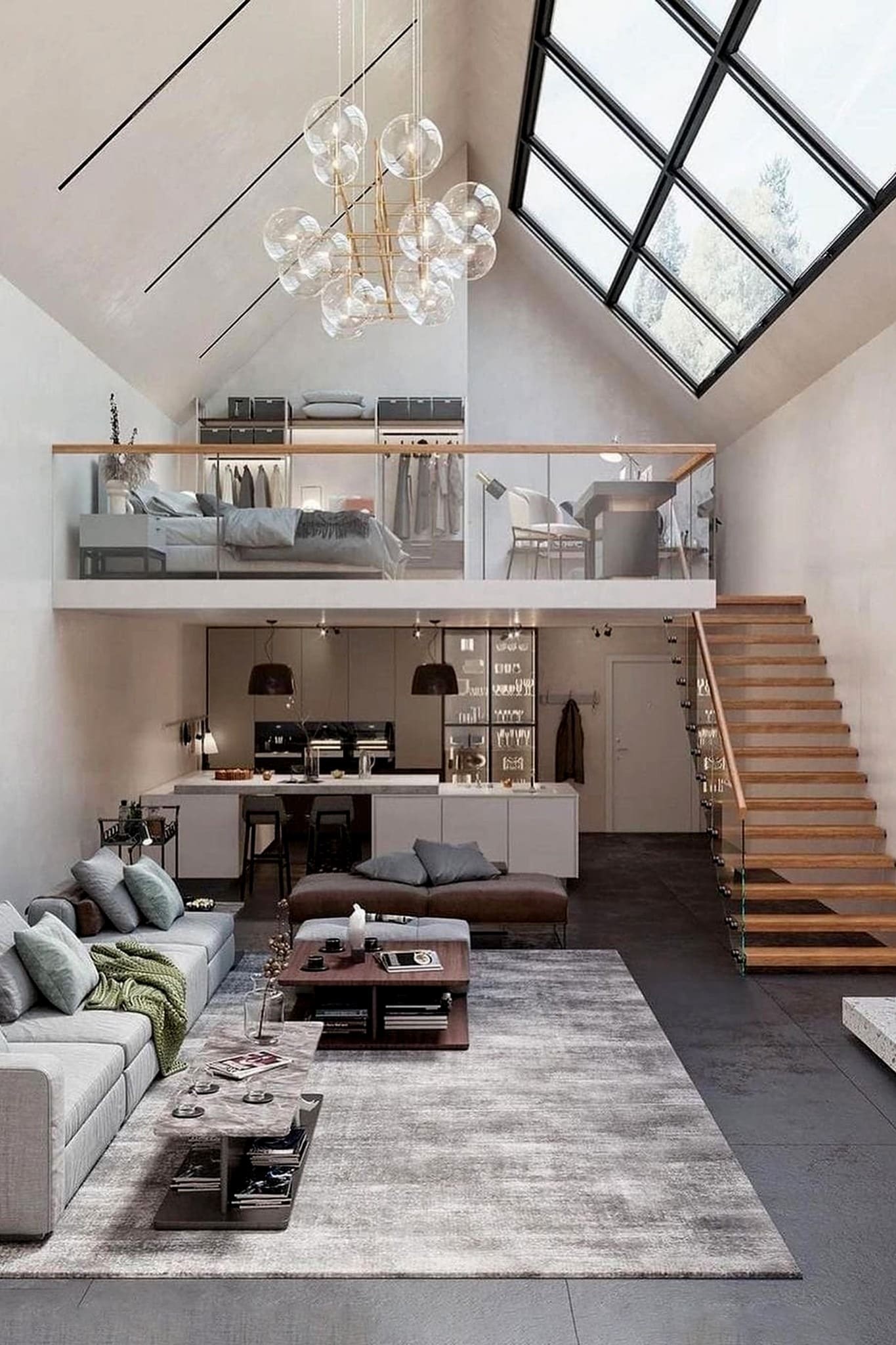 #61. Go Fresh With Mint Color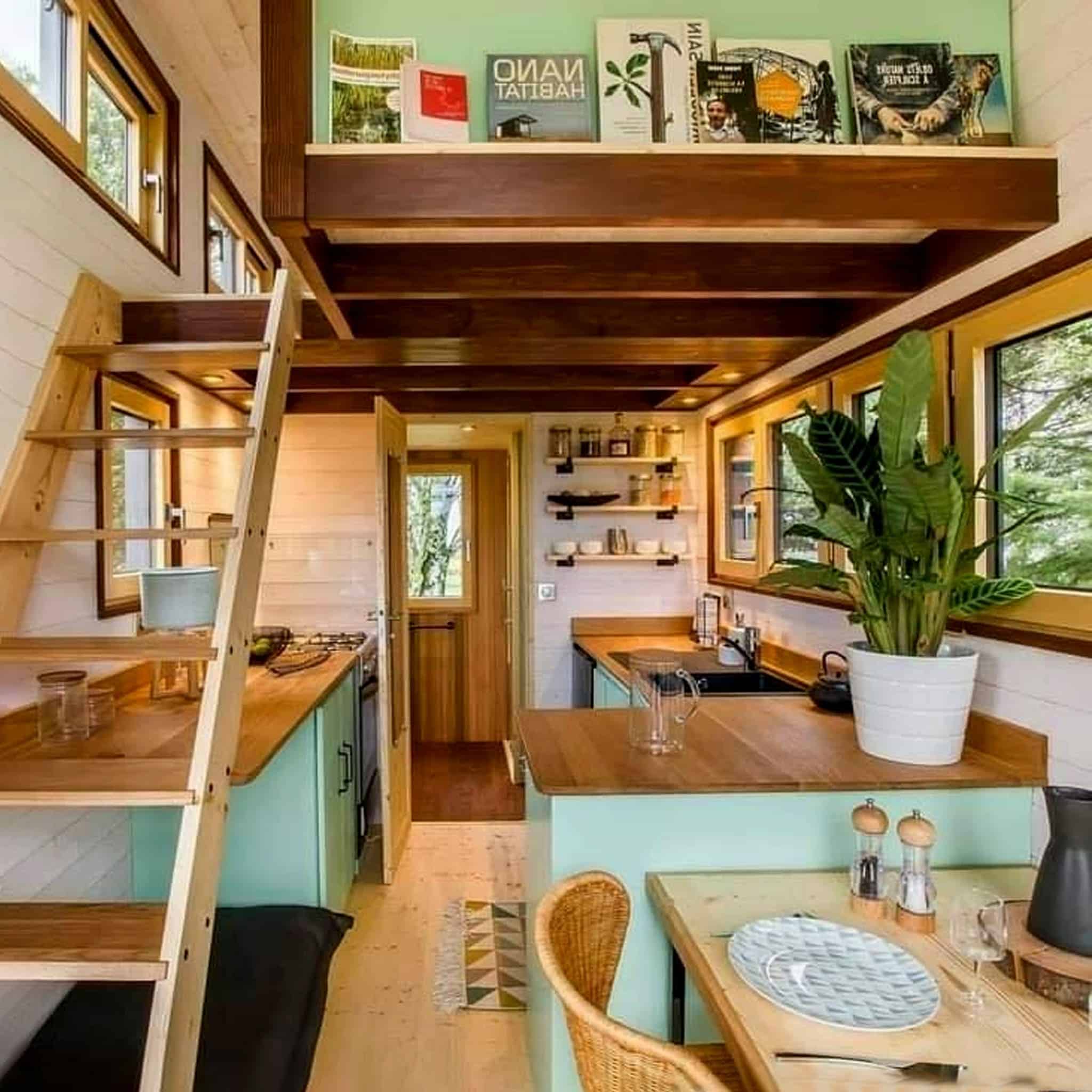 #62. Use Colorful Rug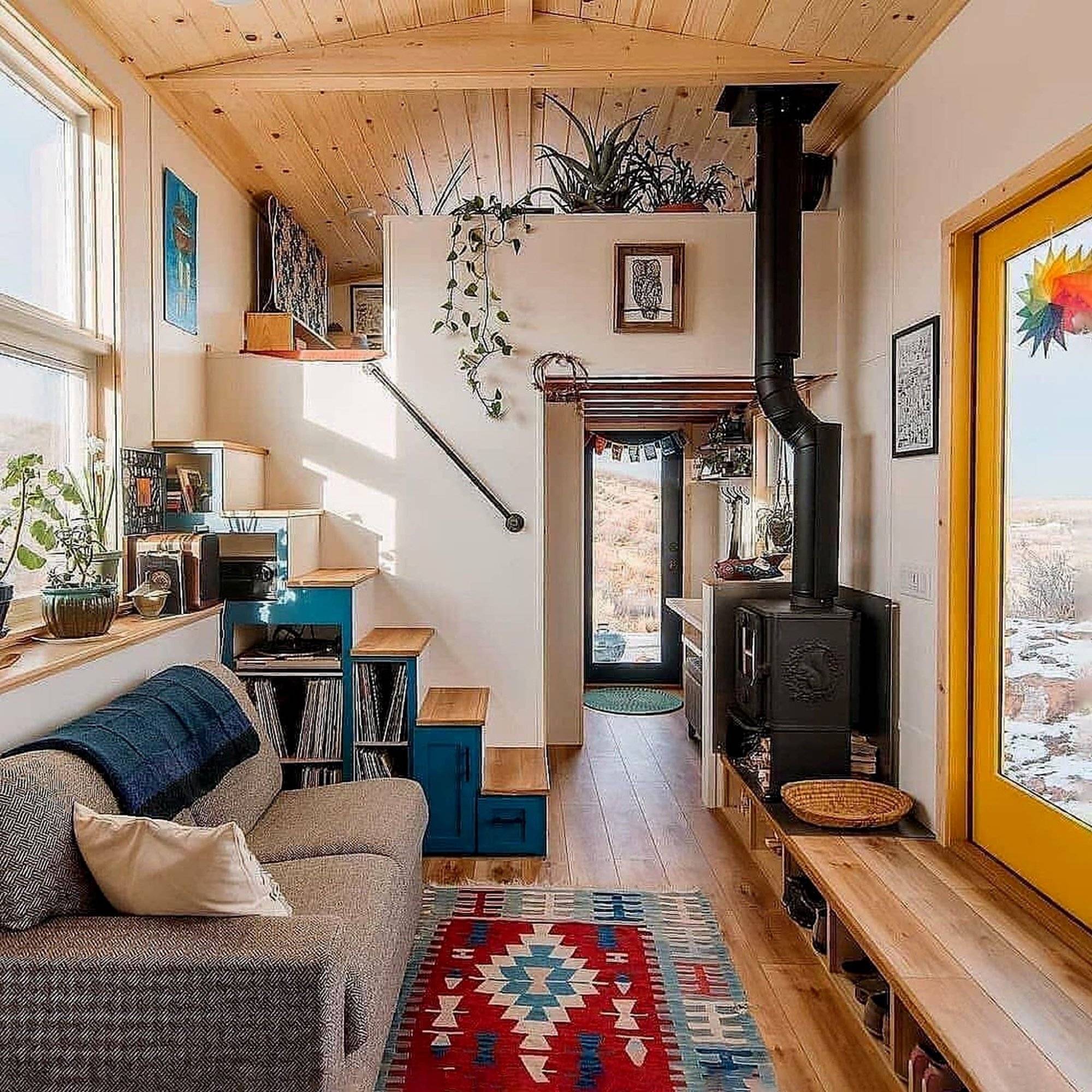 #63. Incorporate Copper Elements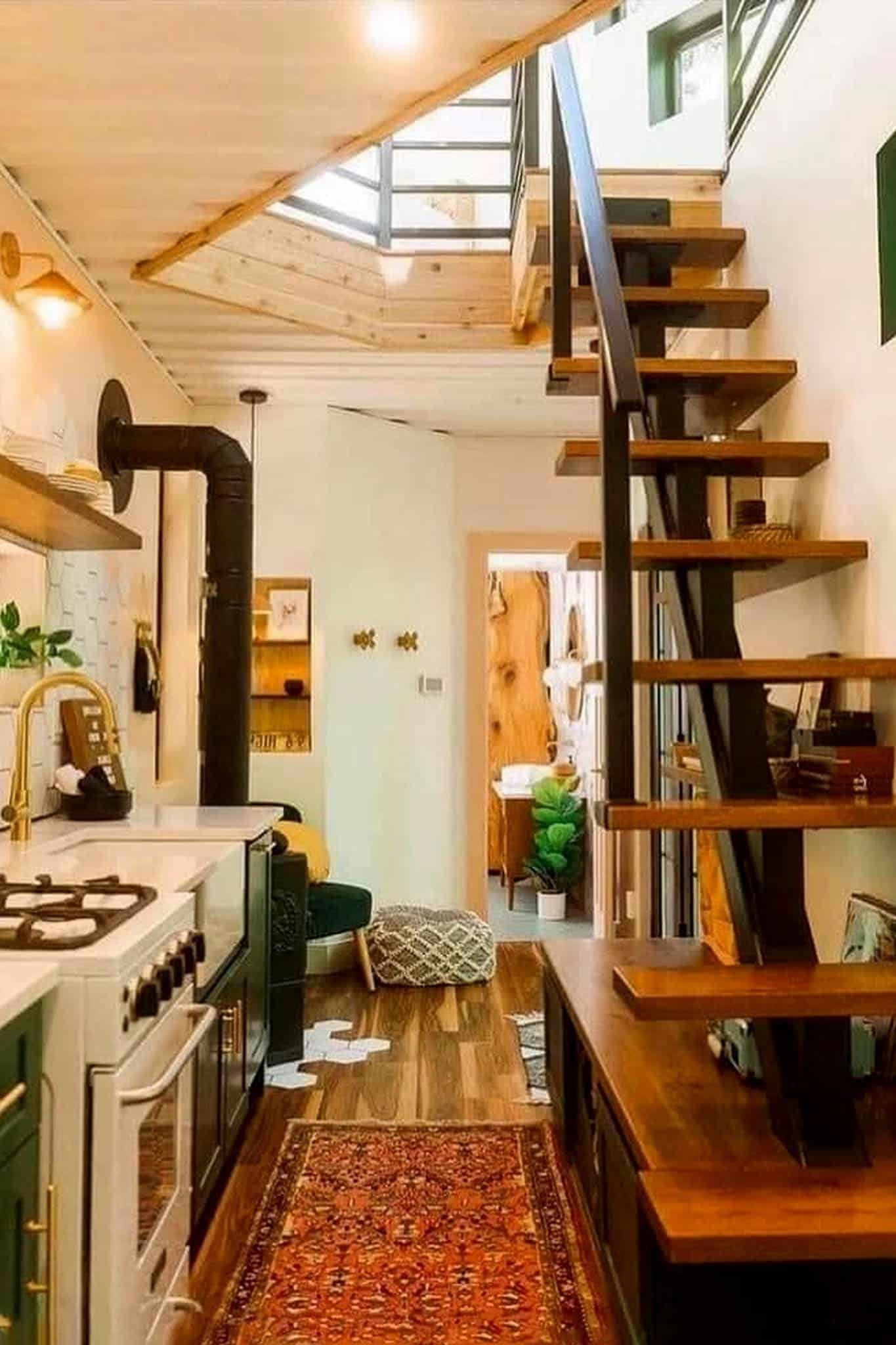 #64. Folding Tables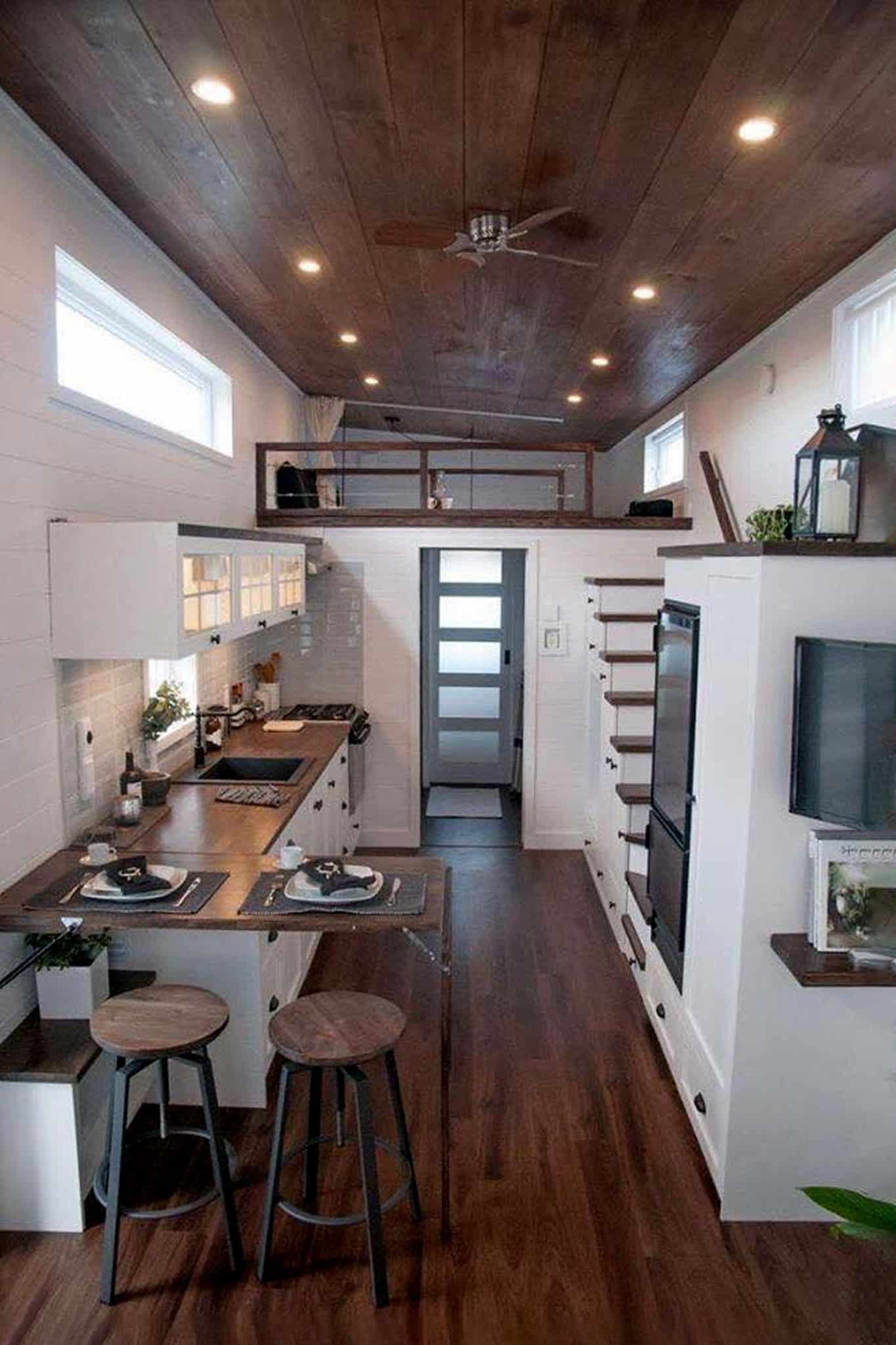 #65. Go Bold With Sofa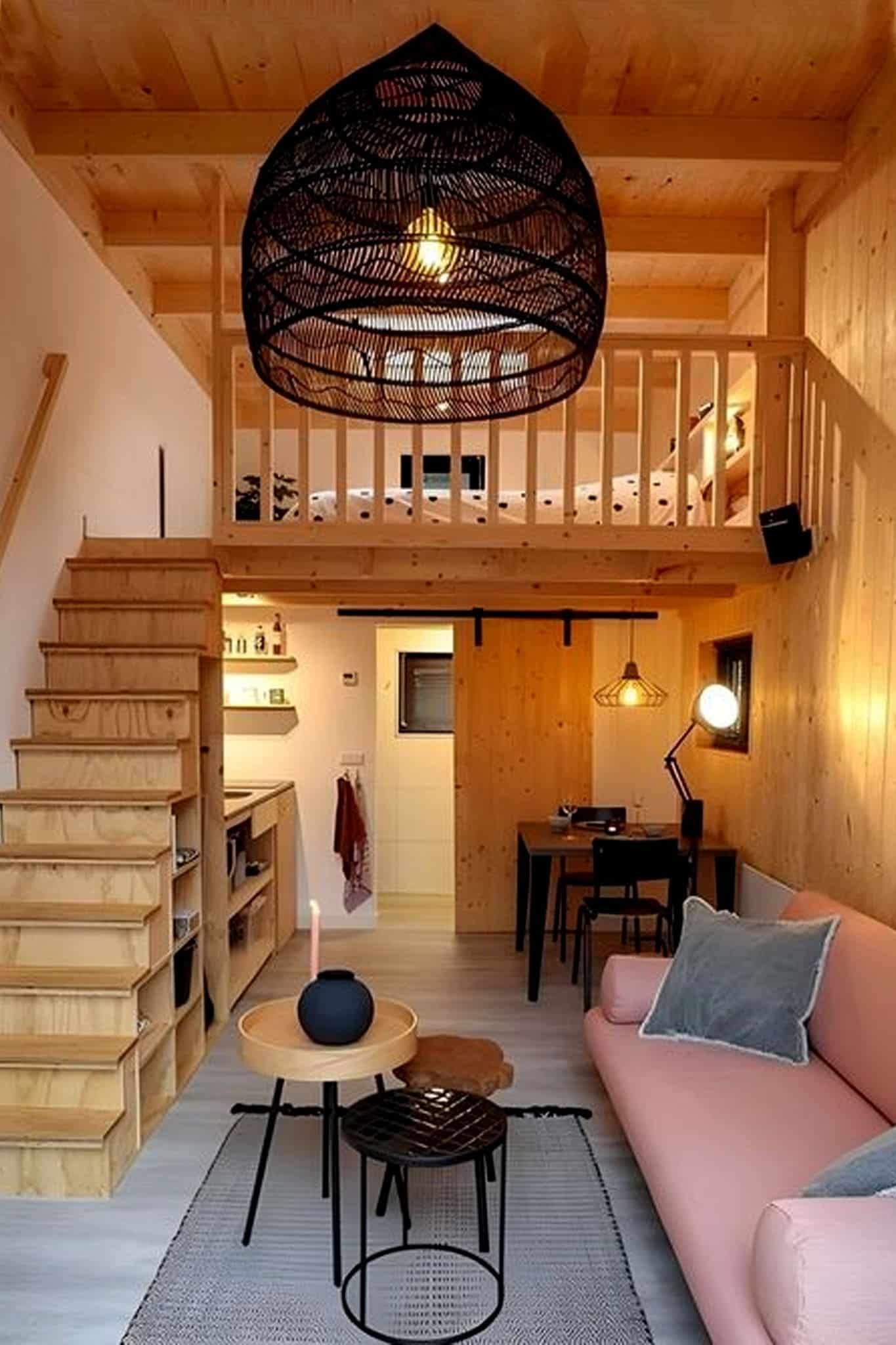 #66. Use Leaning Mirrors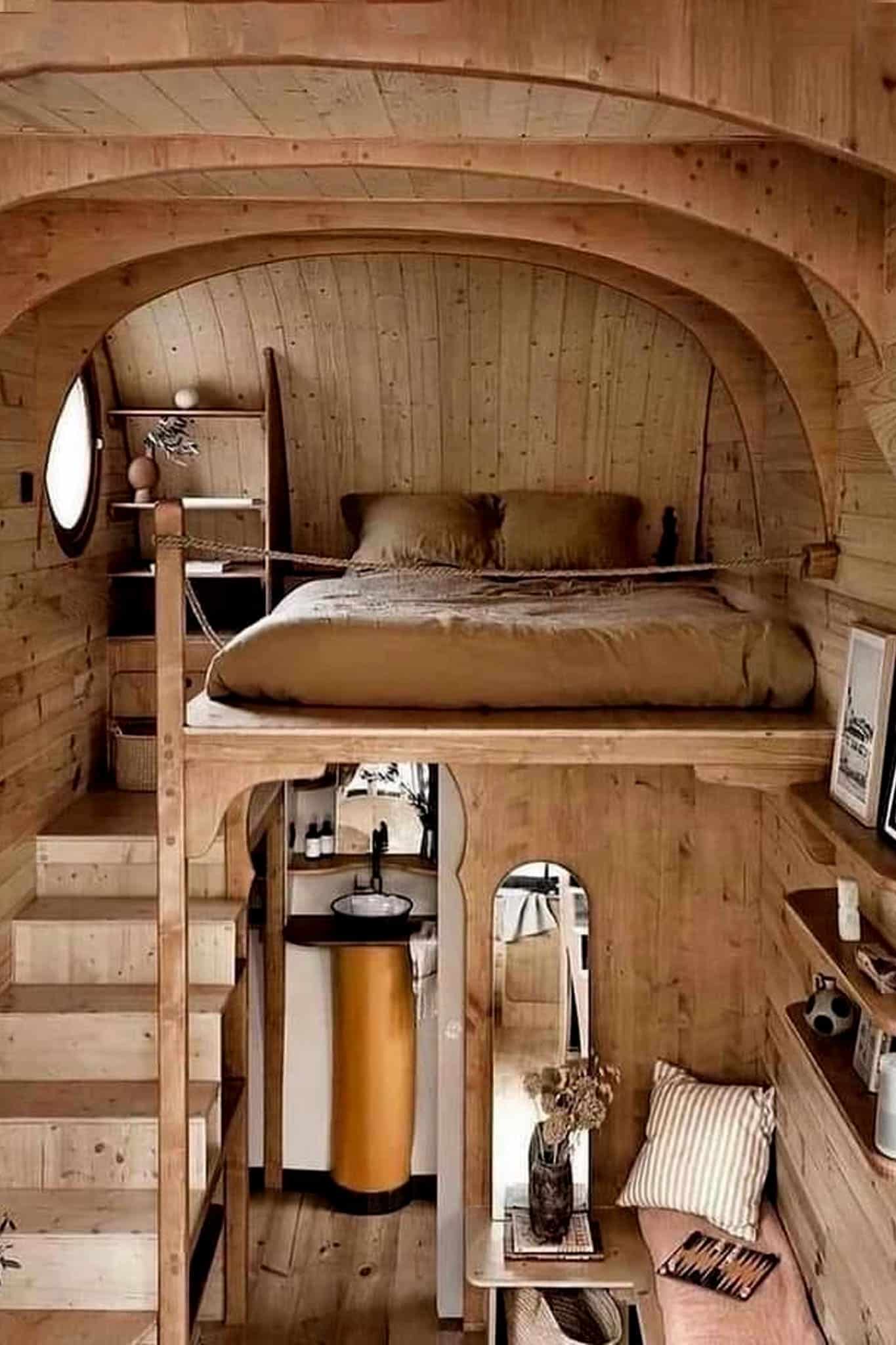 #67. White And Grey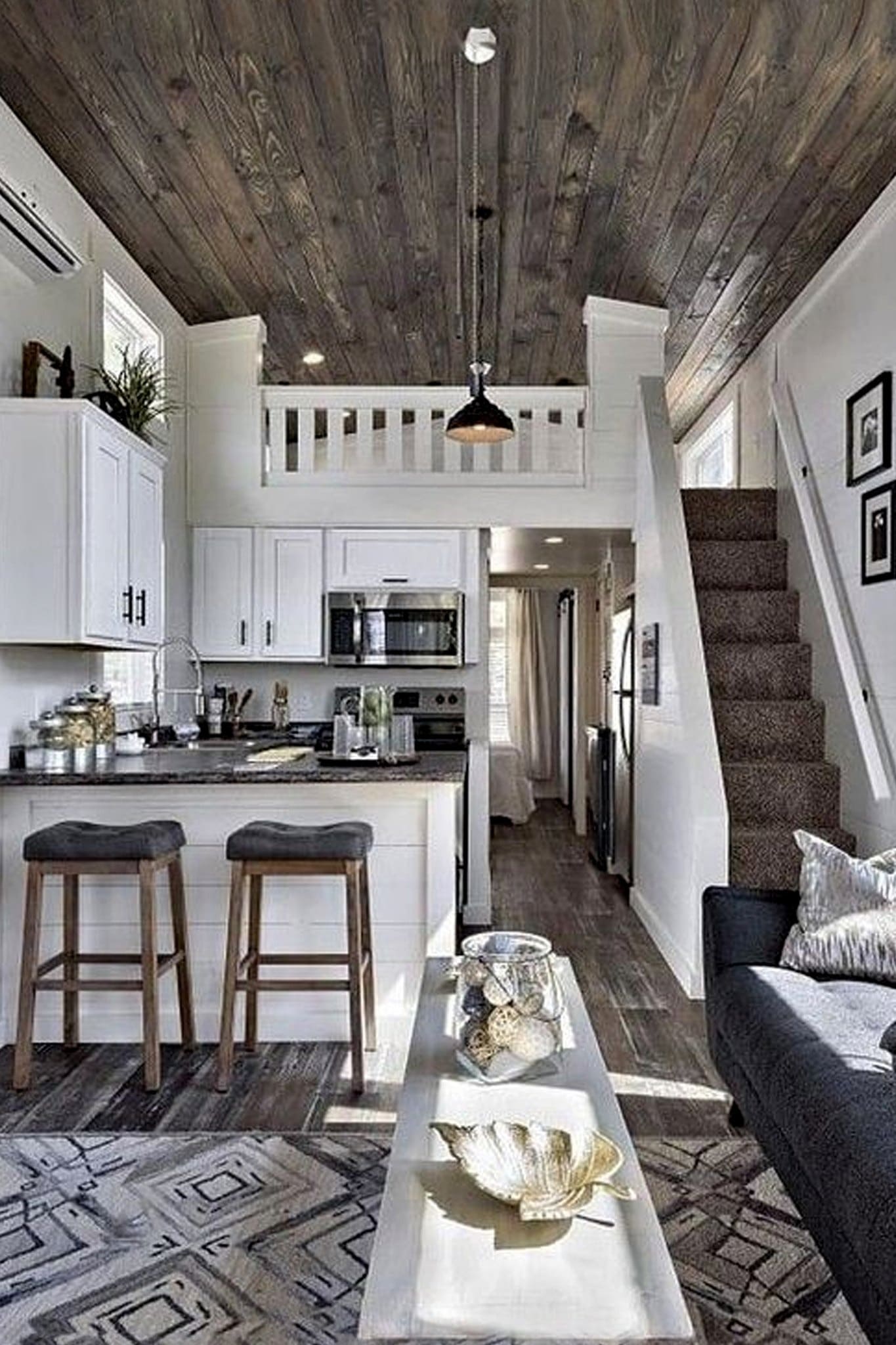 #68. Take Advantage Of High Ceiling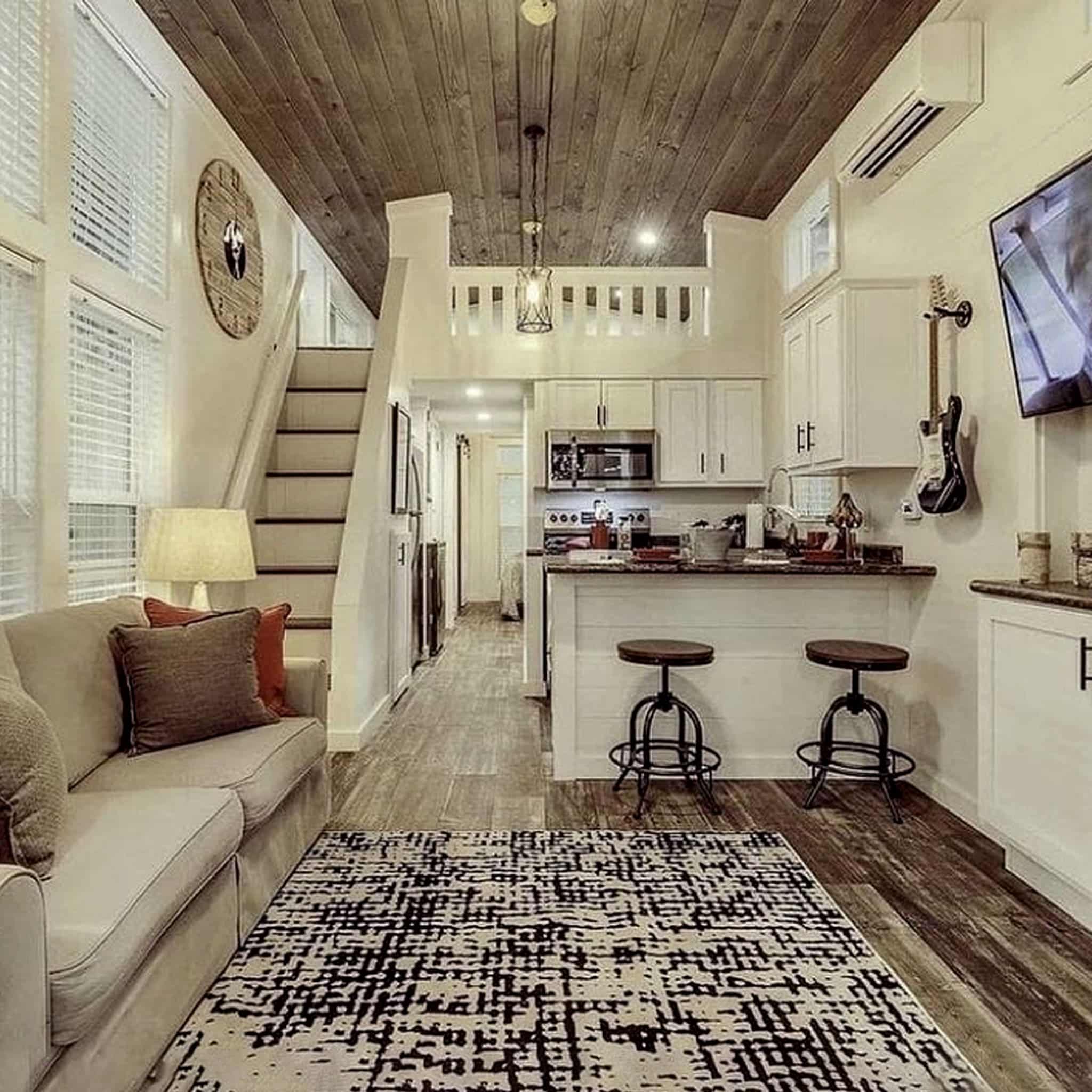 #69. High Kitchen Cabinets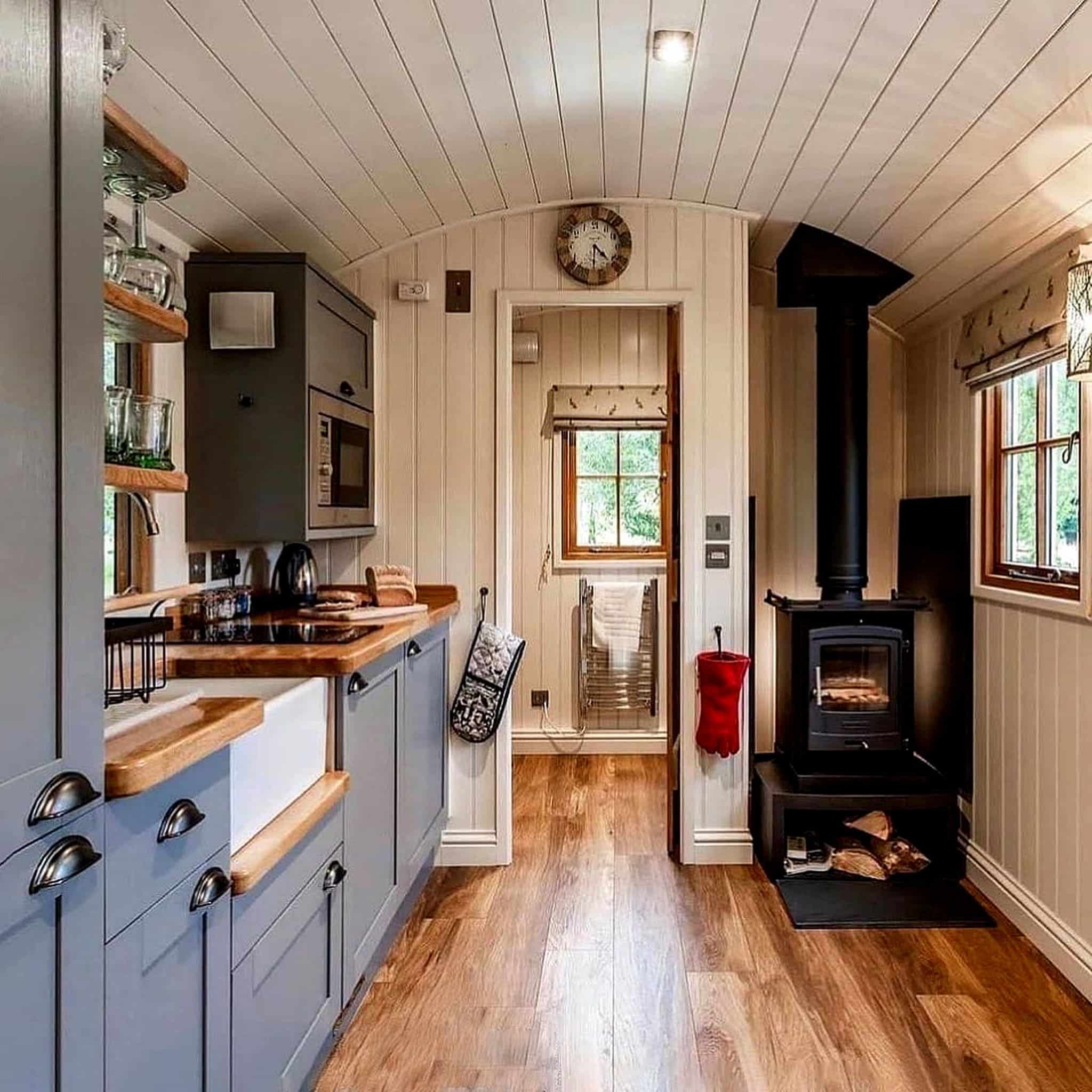 #70. Minimalism Style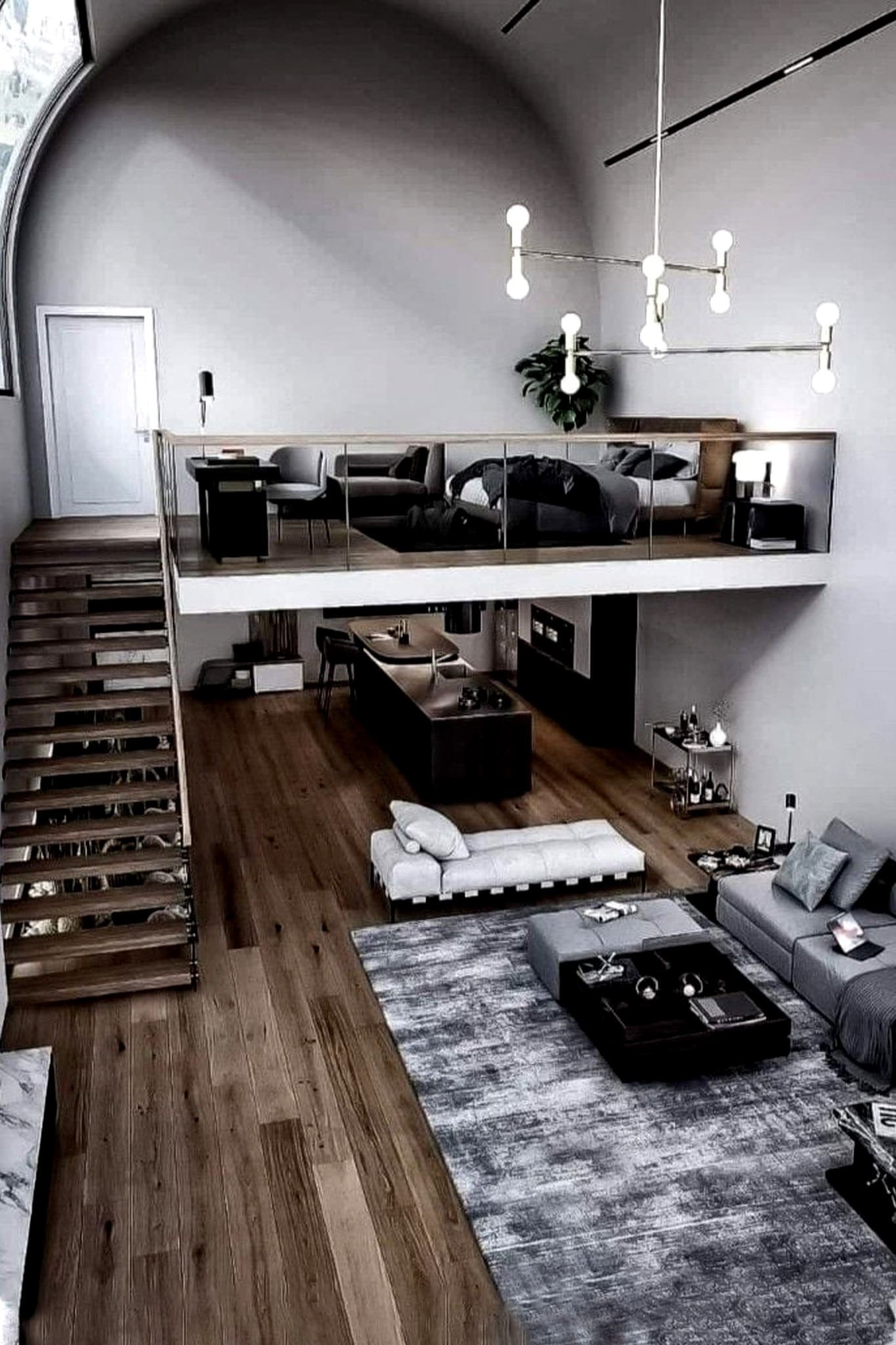 #71. Hanging Shelves And Baskets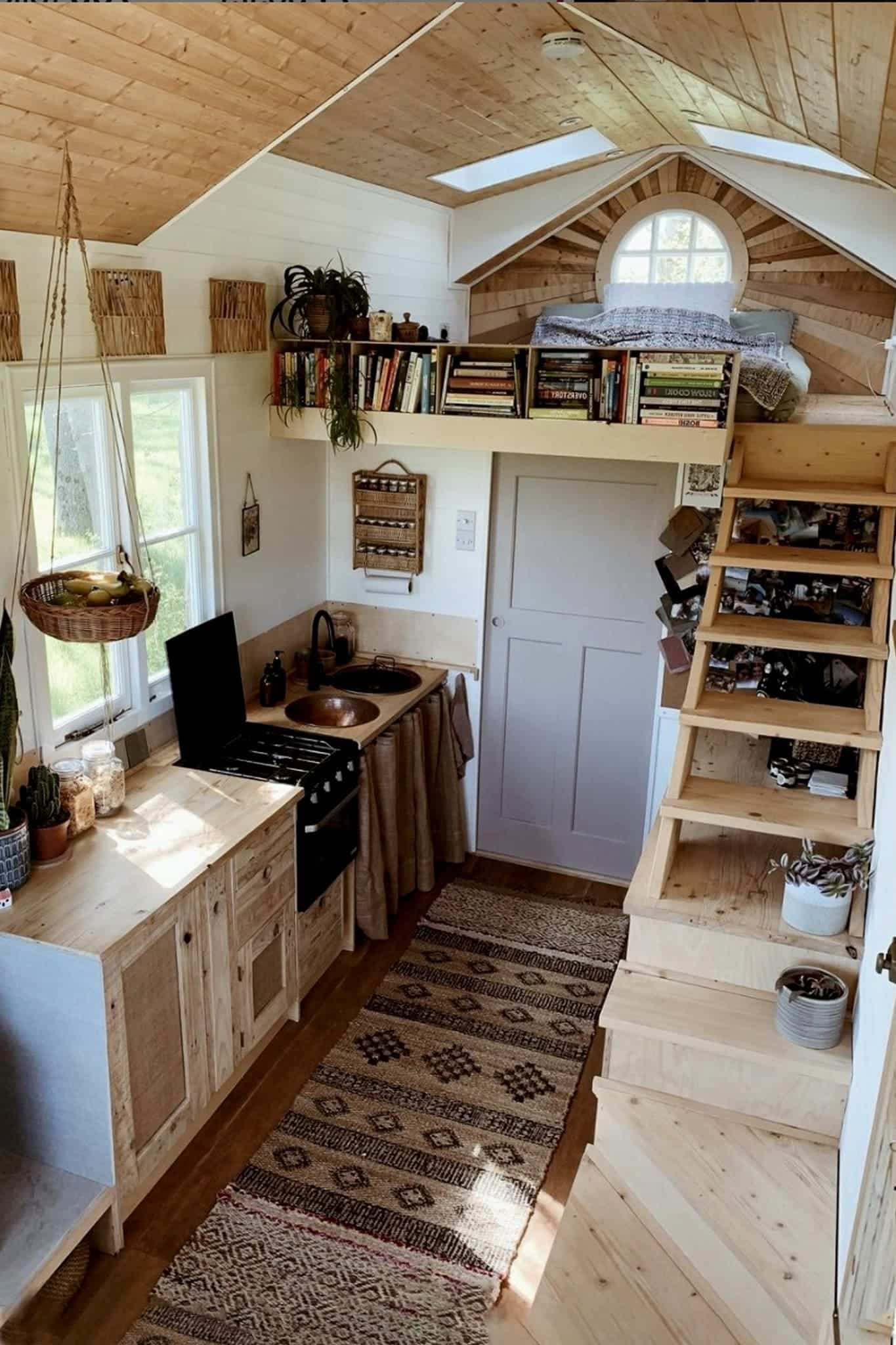 #72. Customize Storage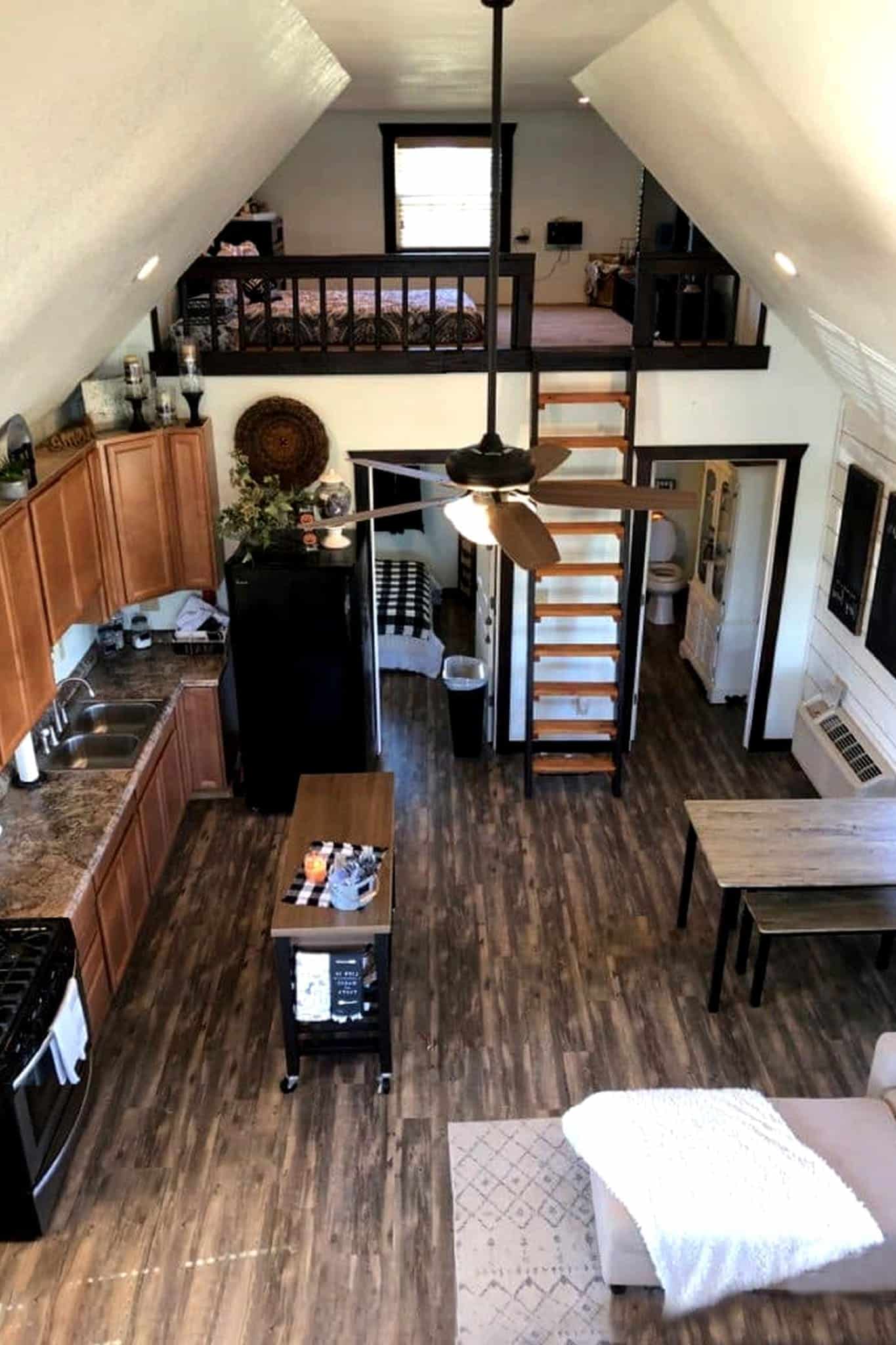 #73. Keep It Neutral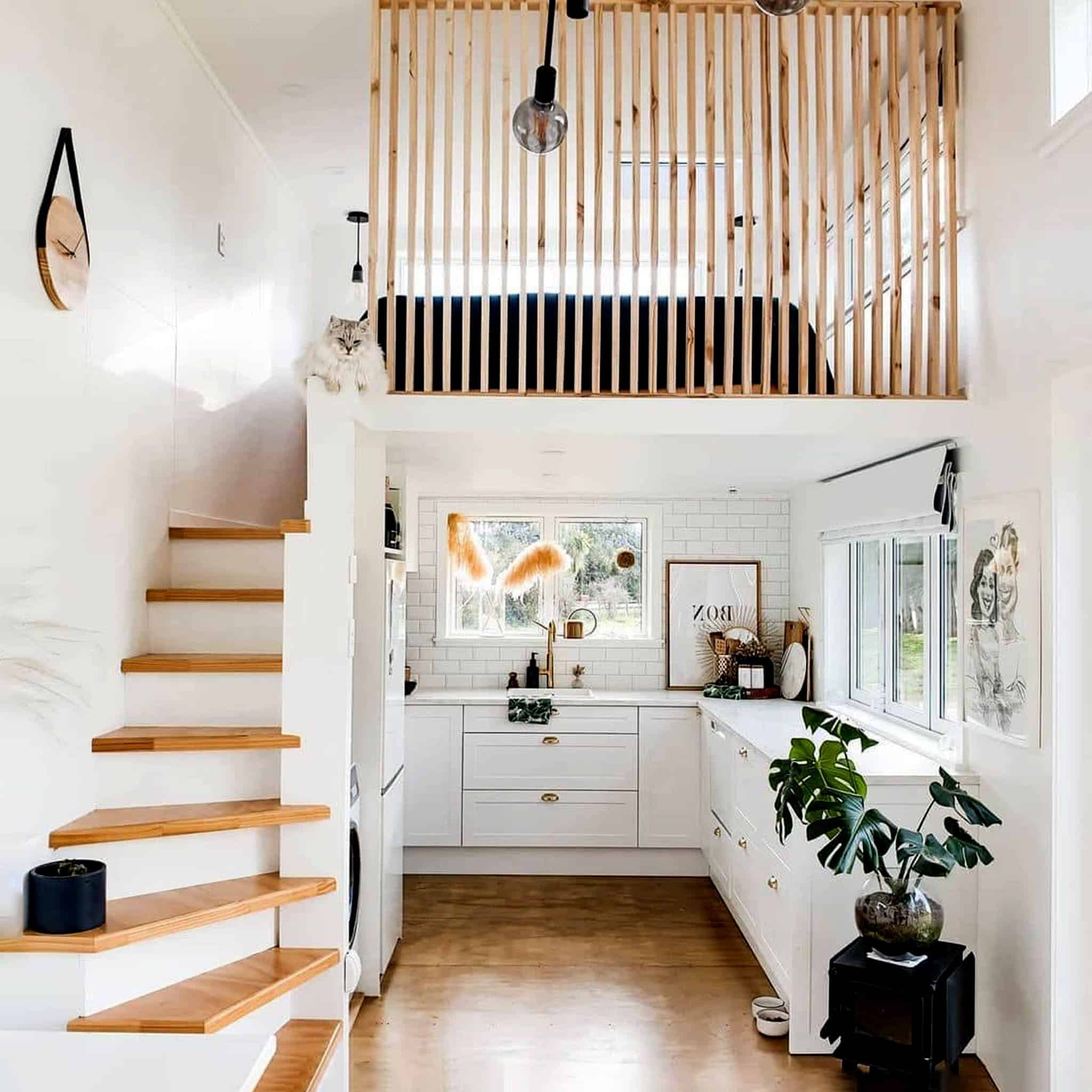 #74. Rope Stair Rail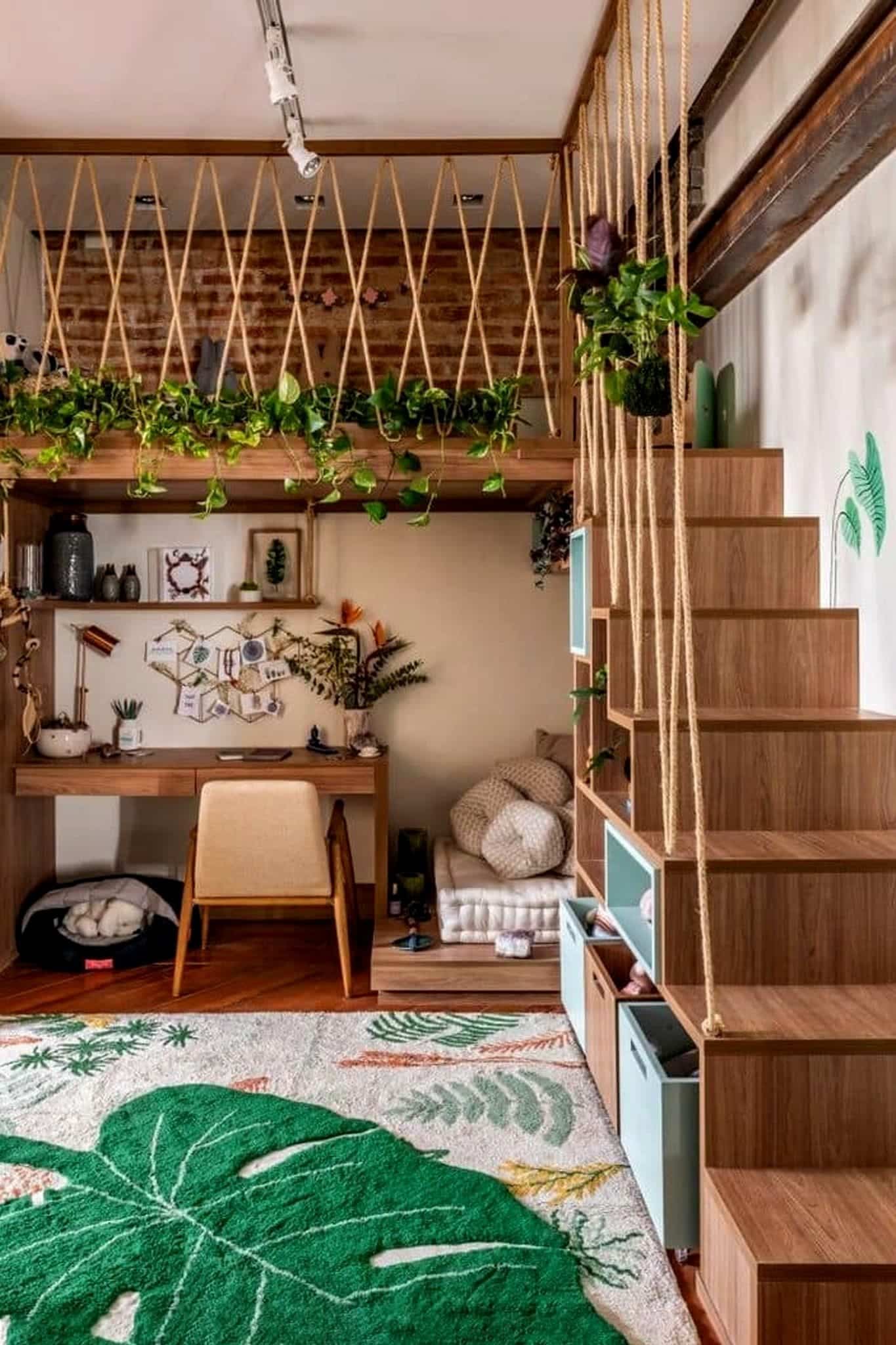 #75. Use Window Curtains 
#76. Incorporate Marble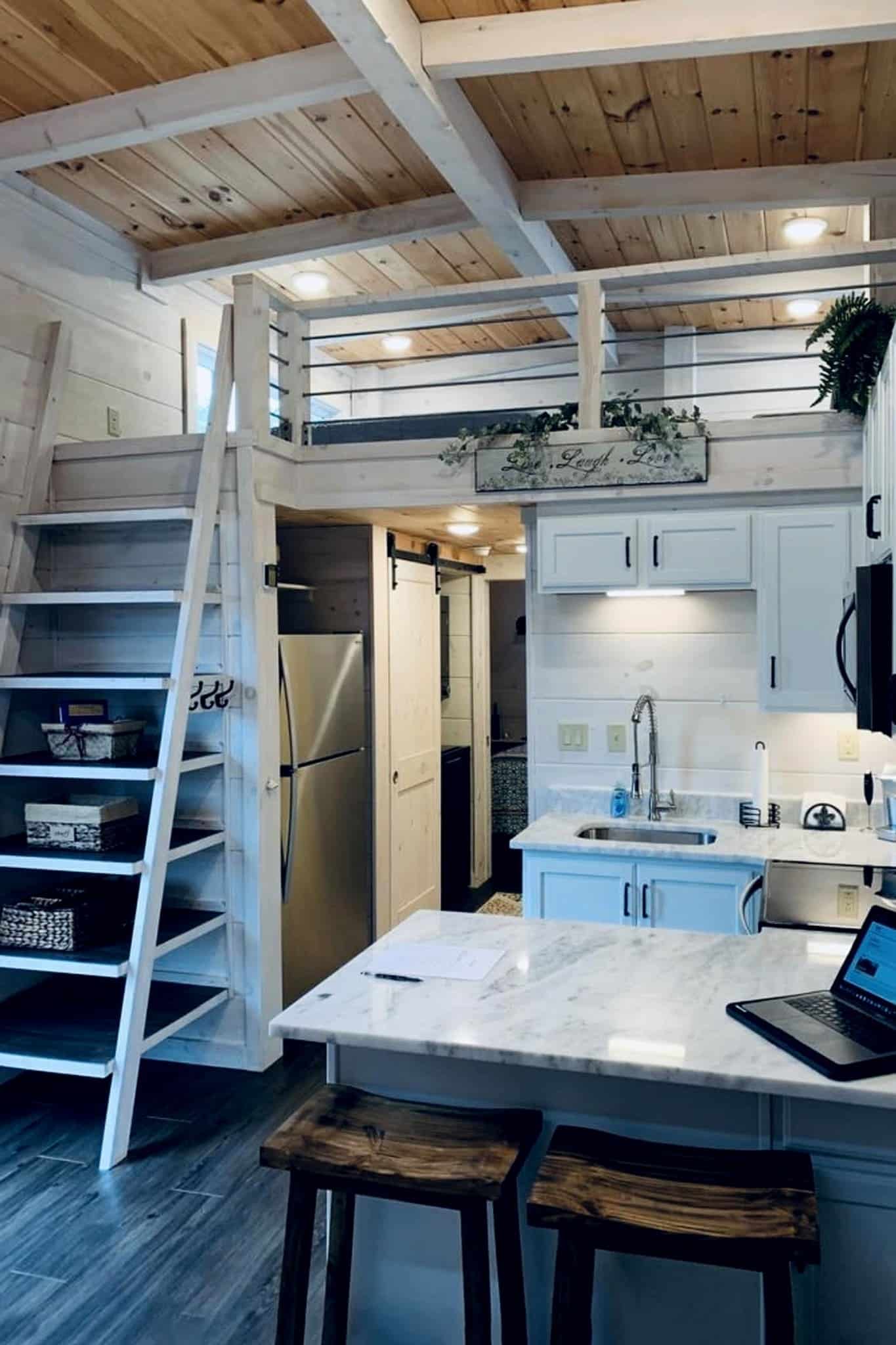 #77. Floor-to-ceiling Bookshelf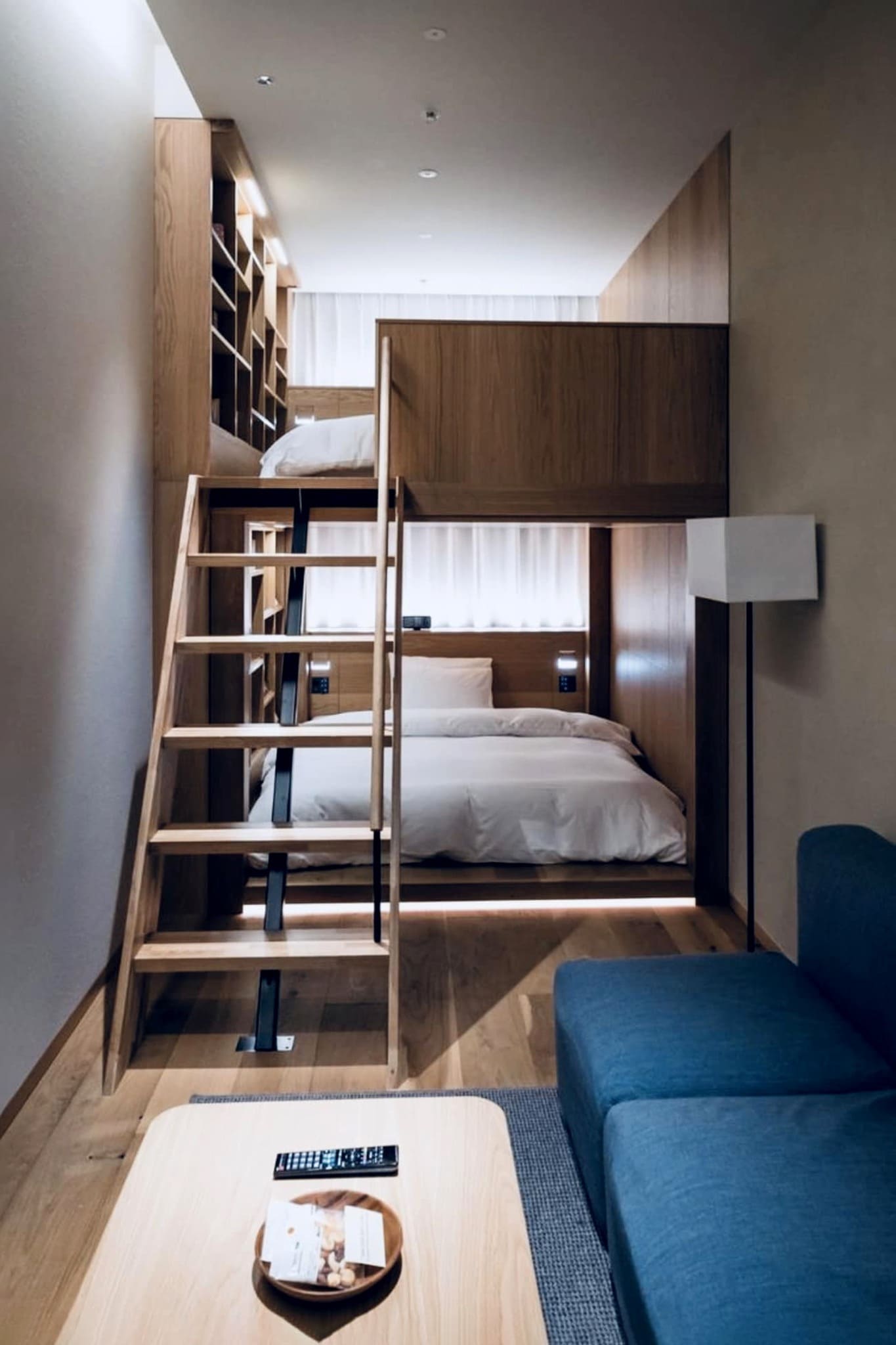 #78.Create All Possible Storage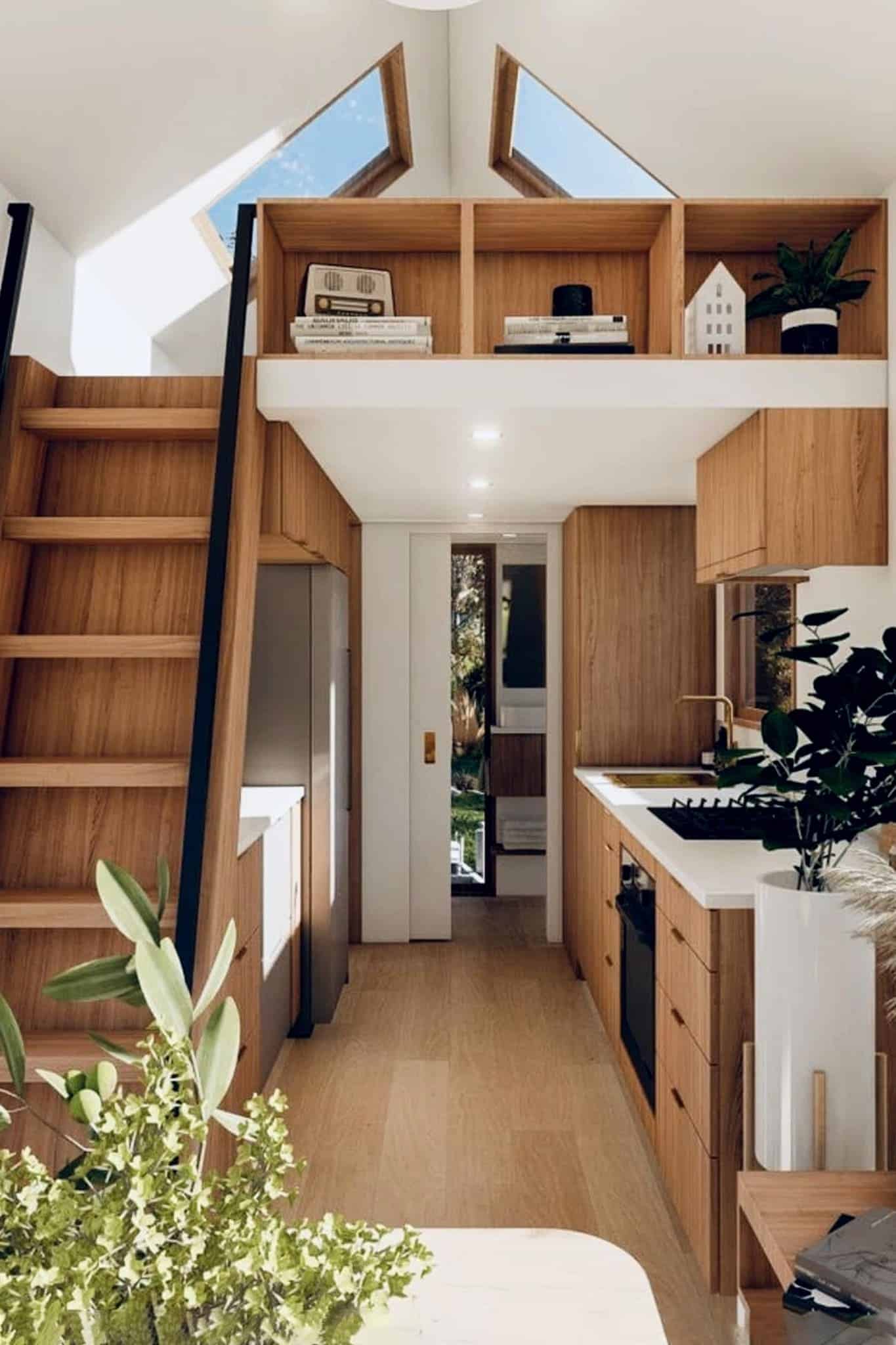 #79. Create Zone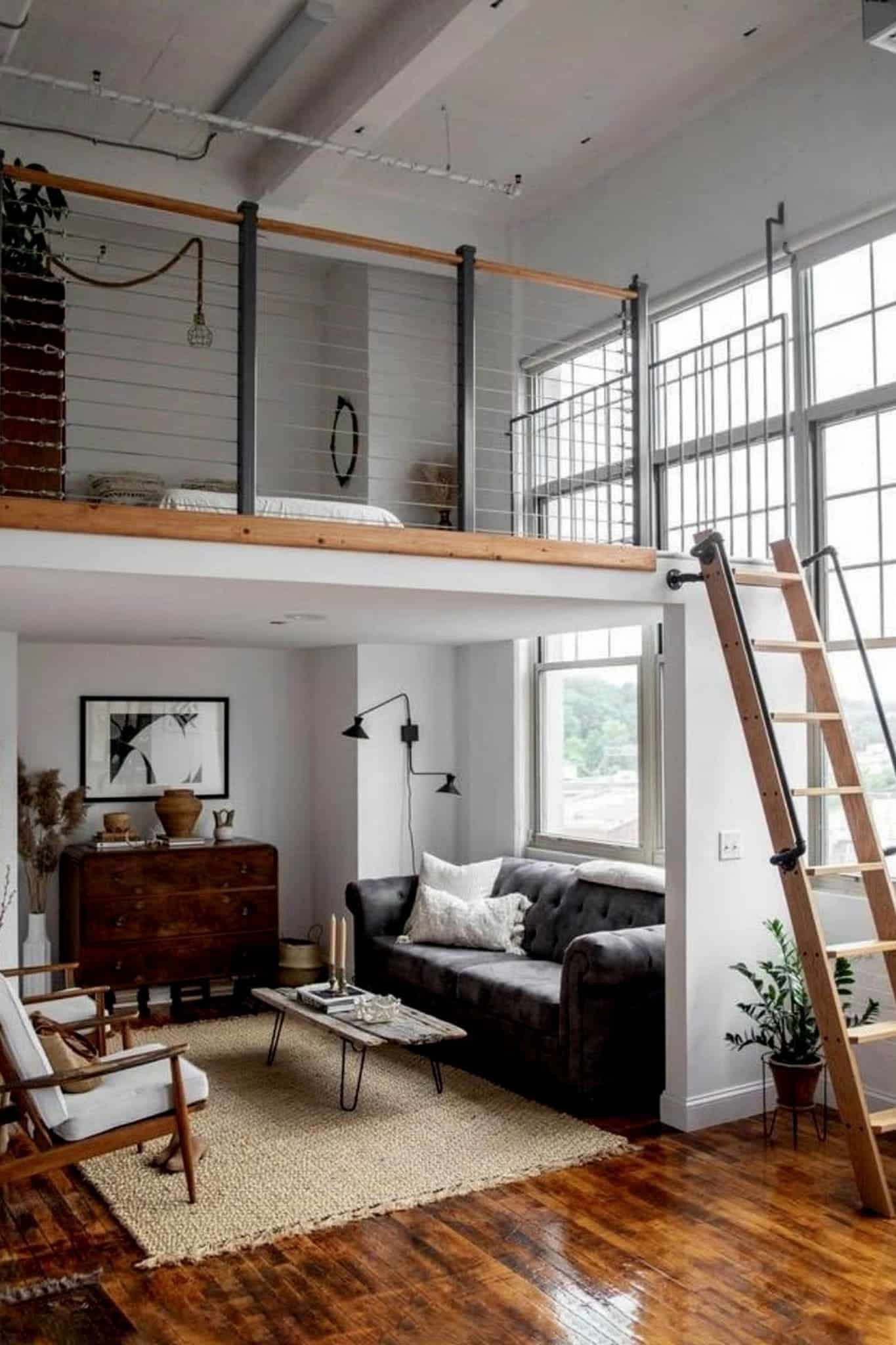 #80. Use Round Furniture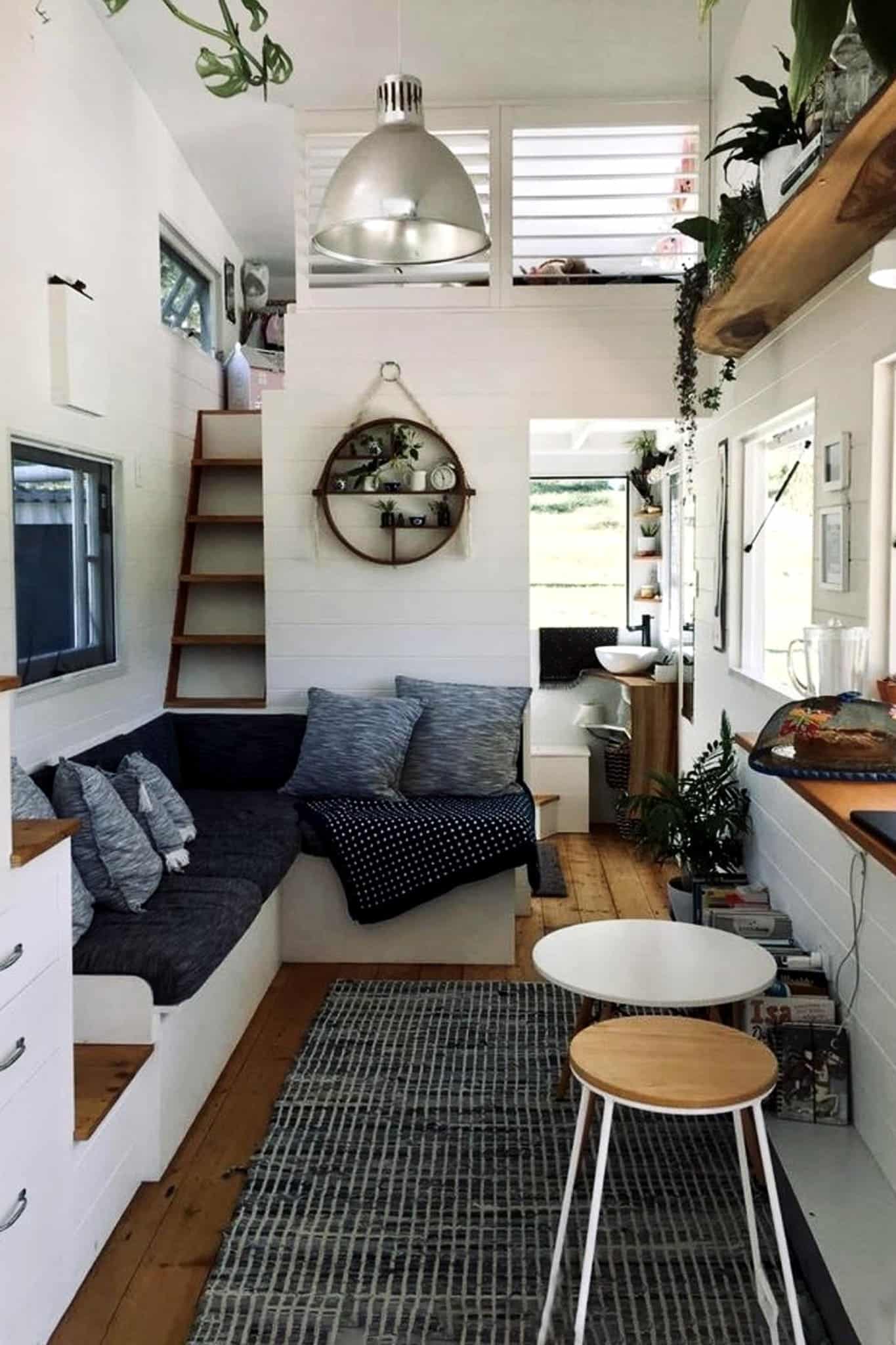 #81. Strategic Seating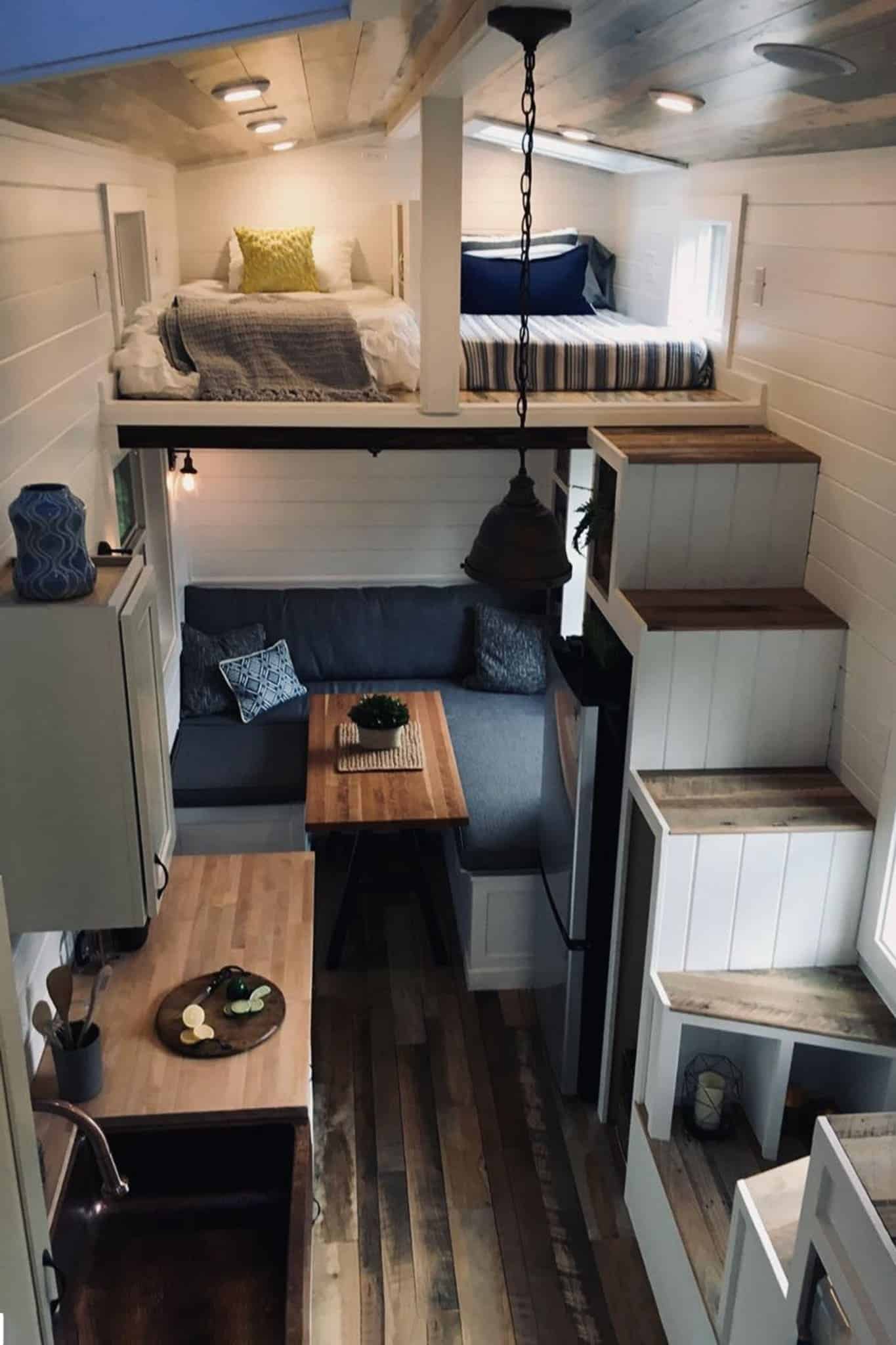 #82. Use Metal Accents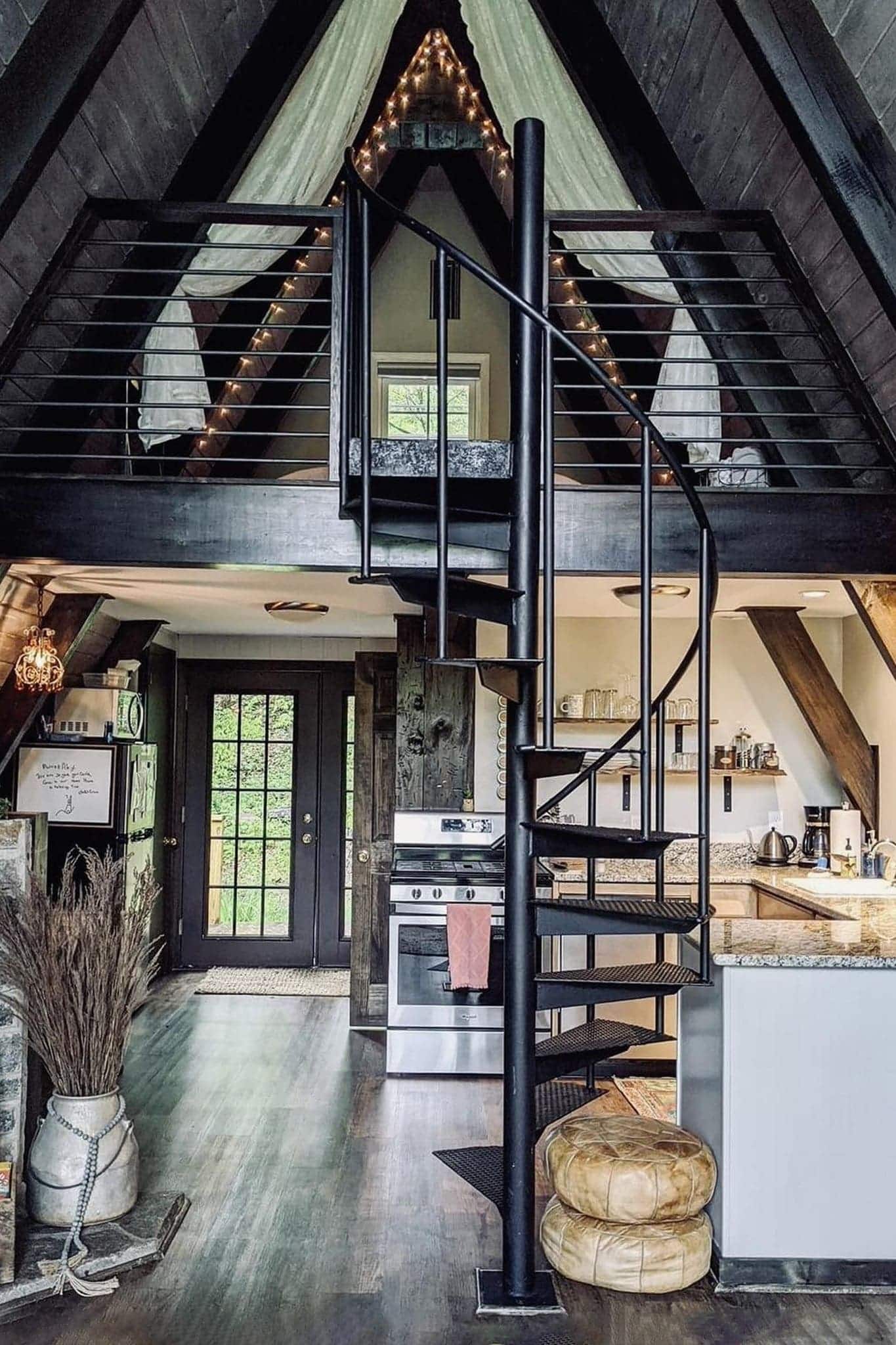 #83. Go Big In A Small Space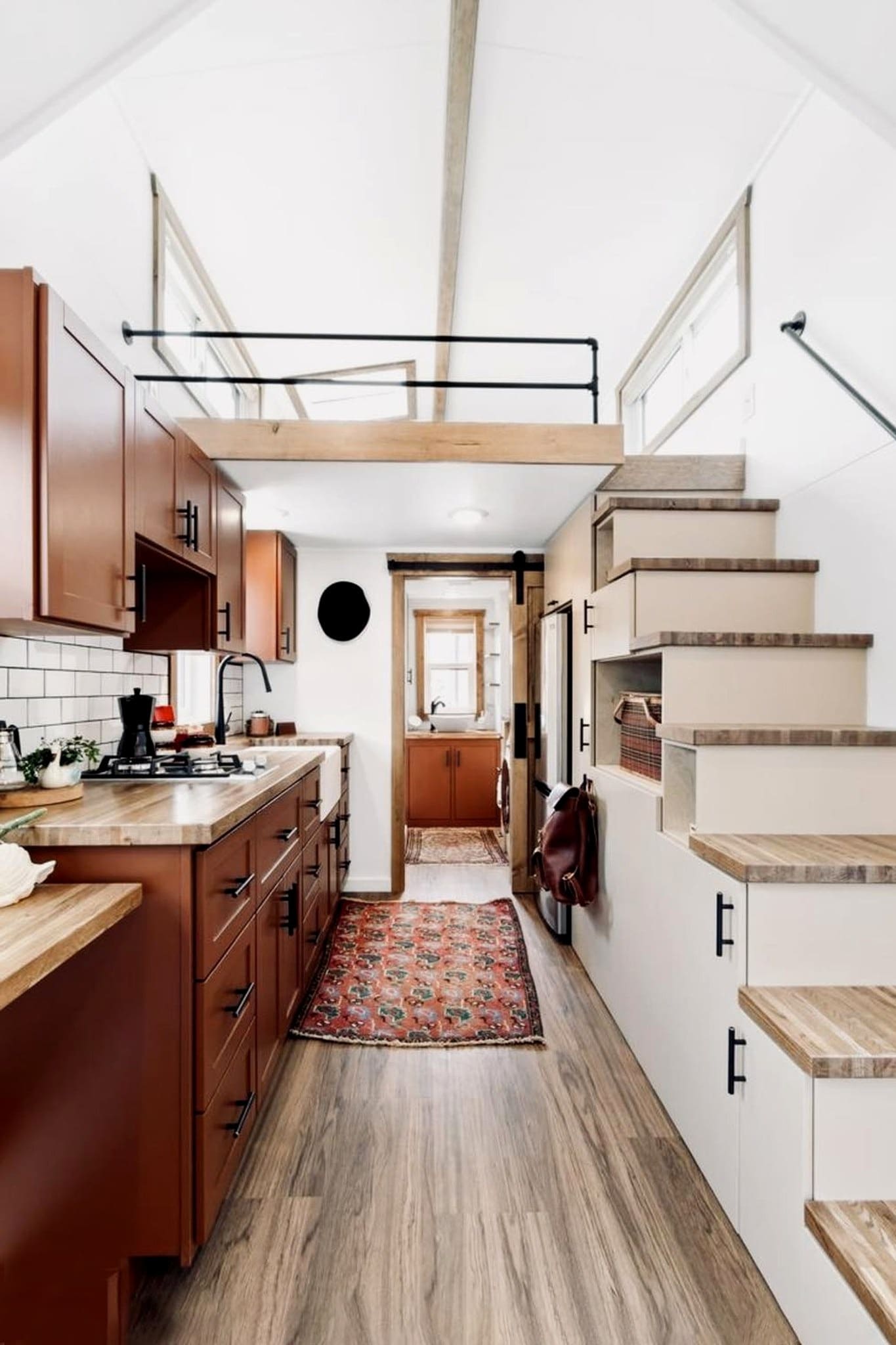 #84. Hanging Pictures And Plants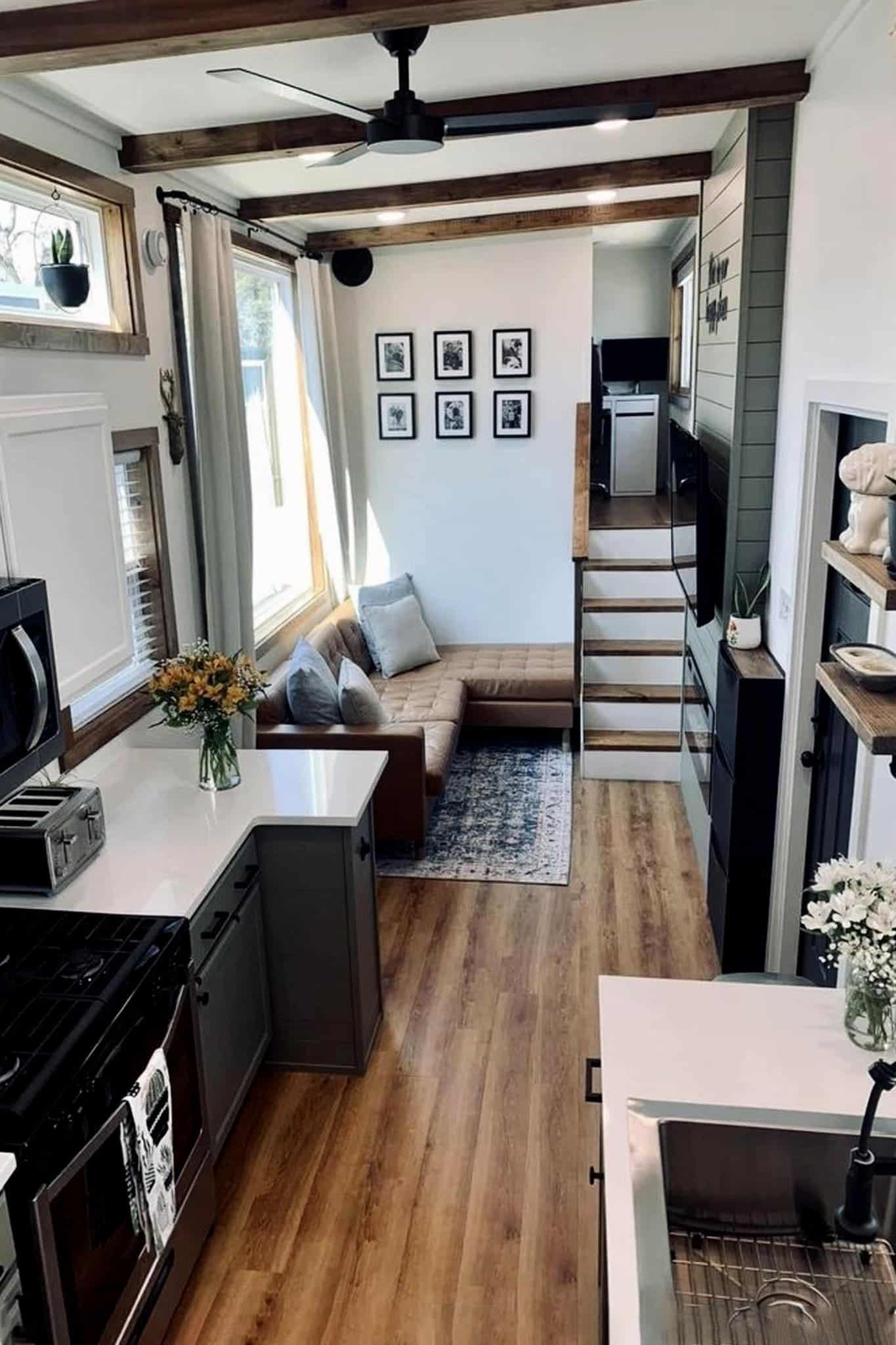 #85. Create A Window Seat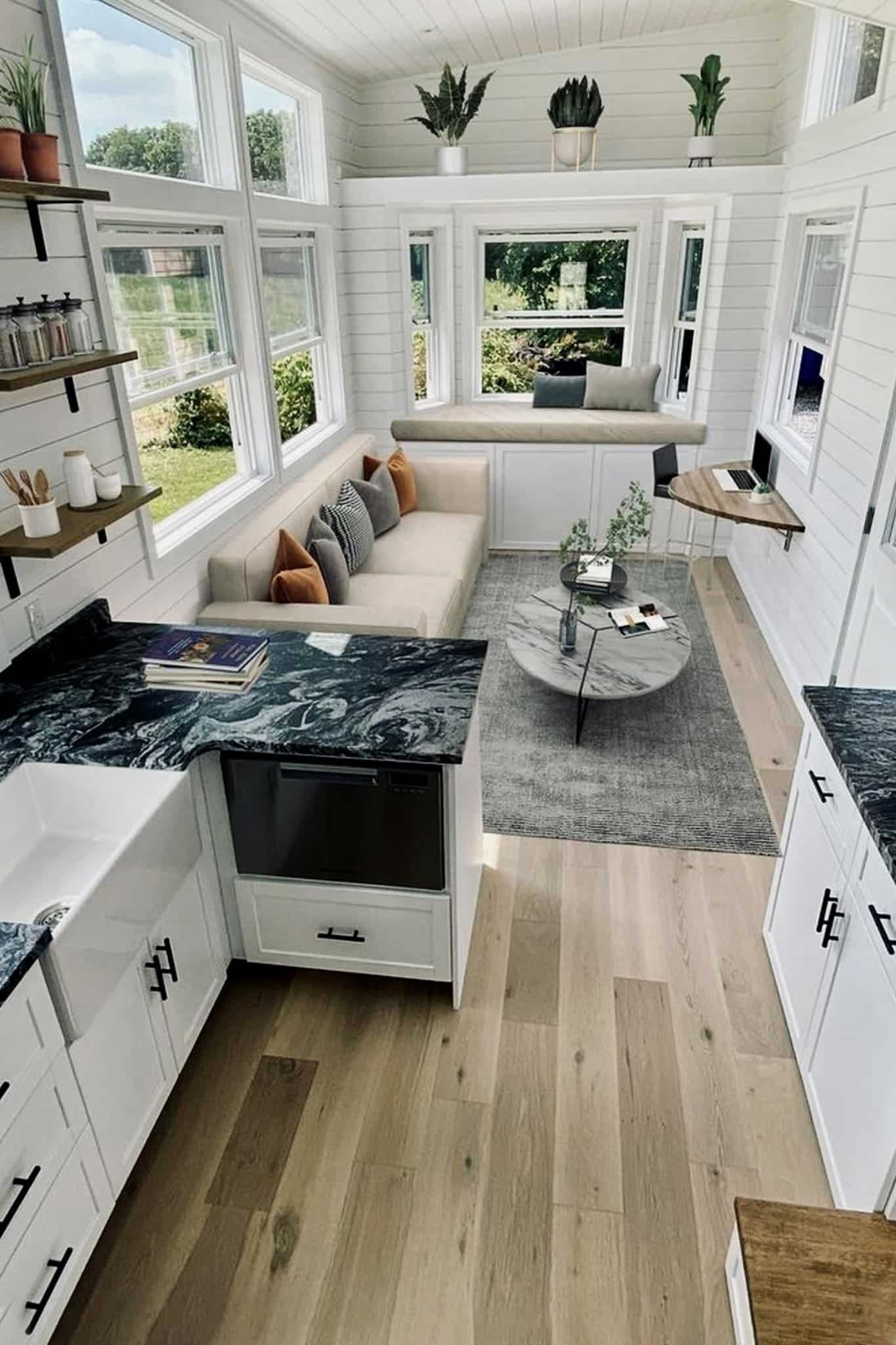 #86. Cozy Loft Bed
#87. Use Floor Rug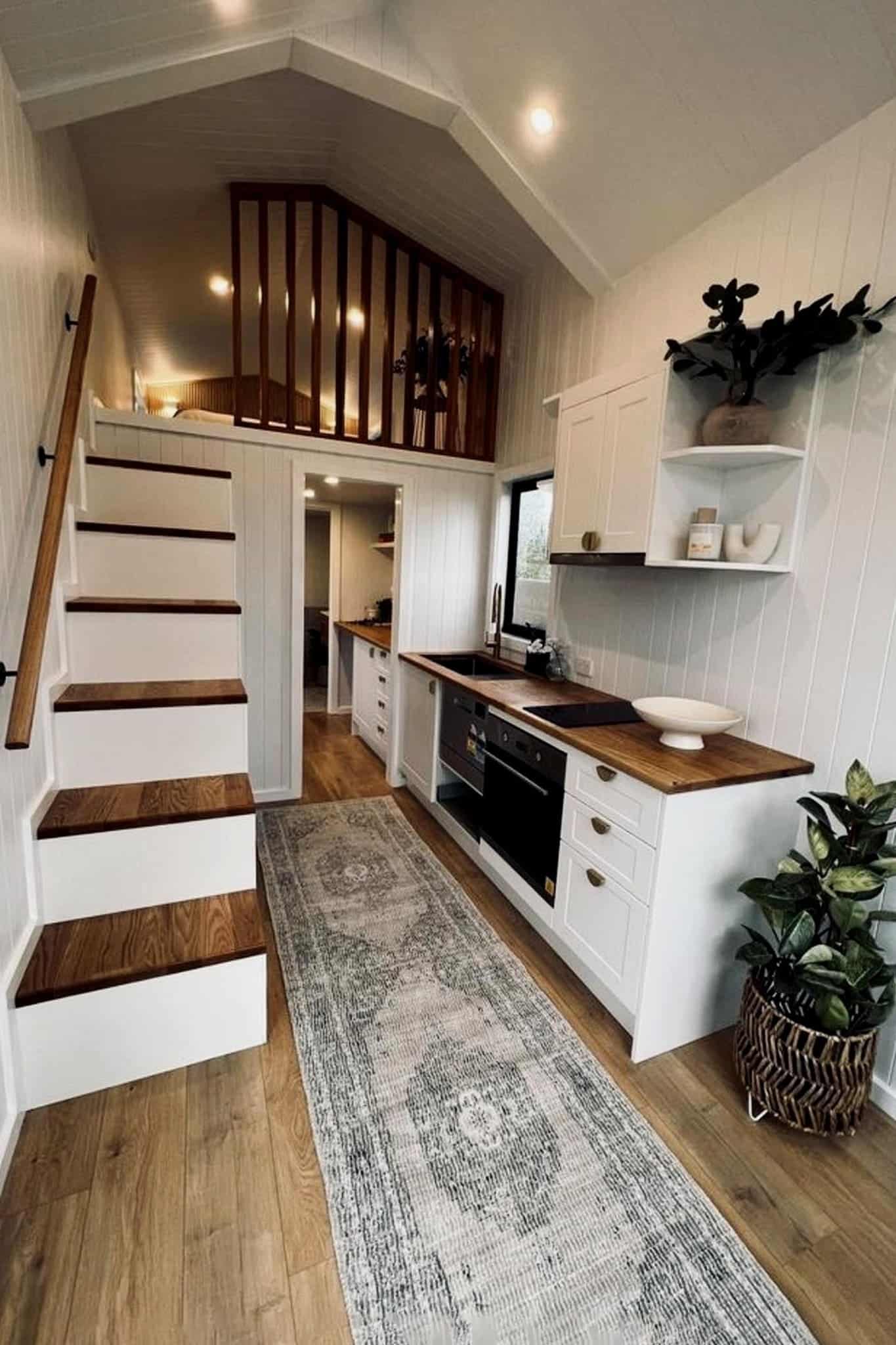 #88. Use Soft Pillows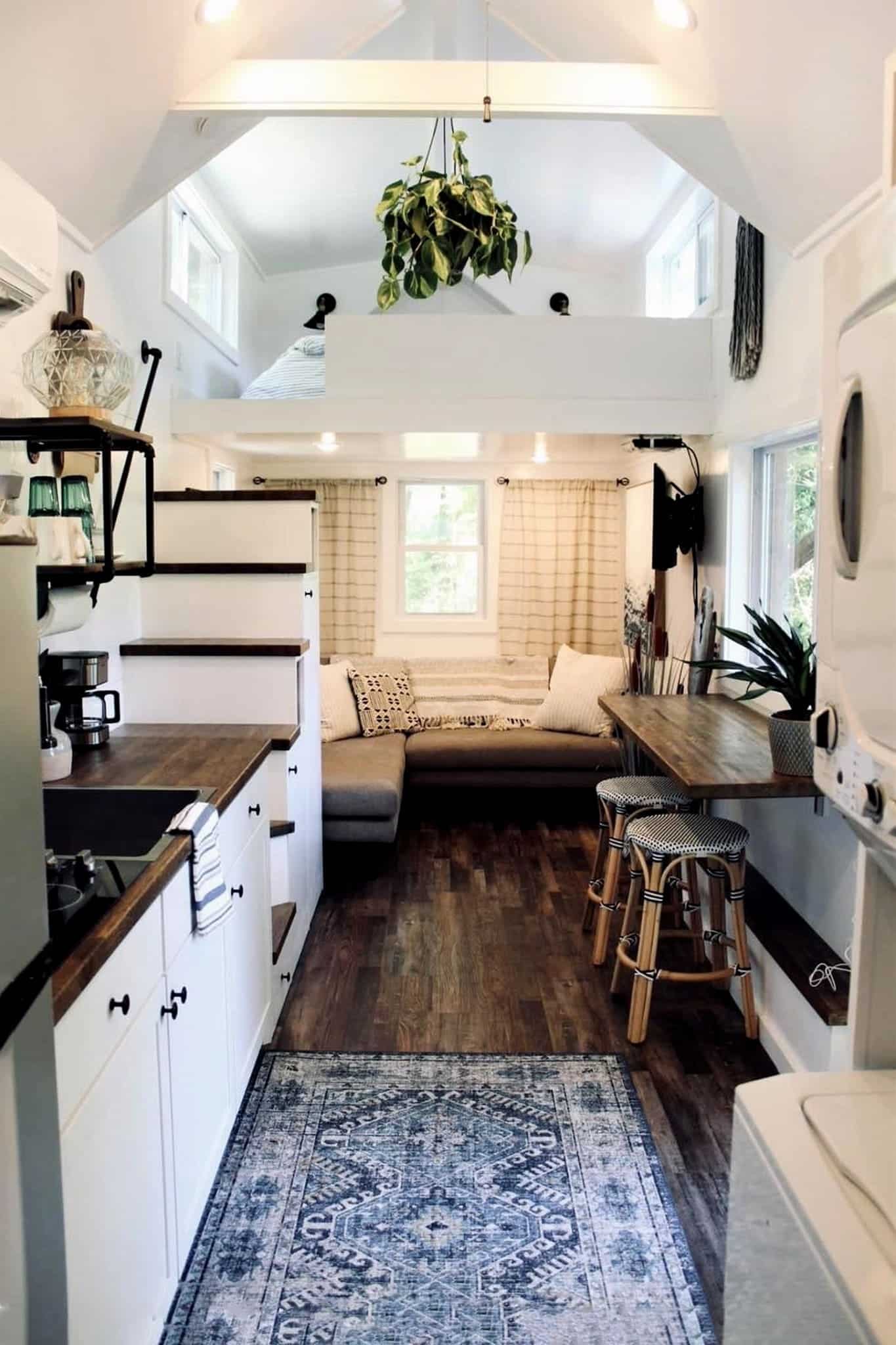 #89. Hidden Oven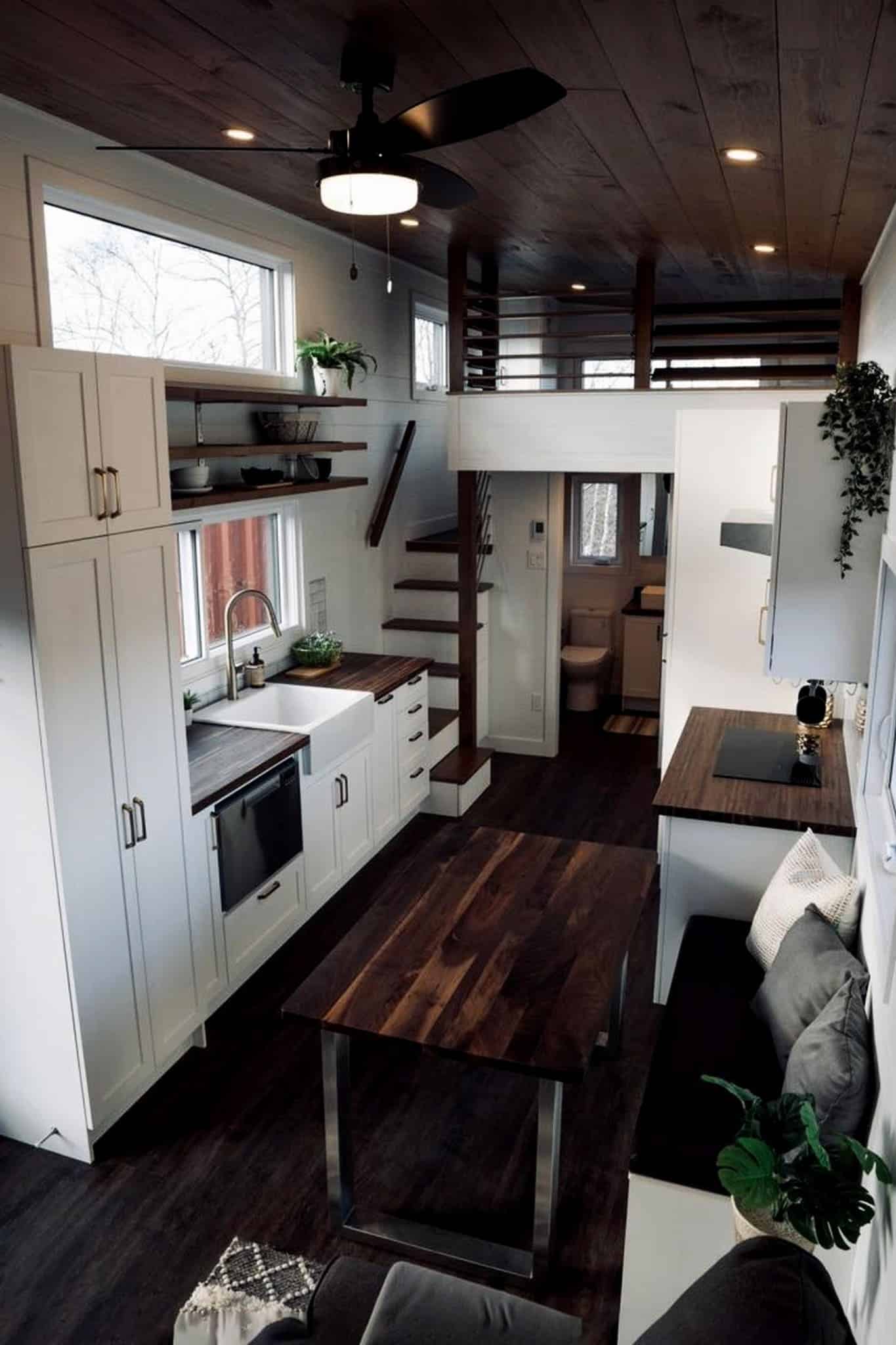 #90. Use Artworks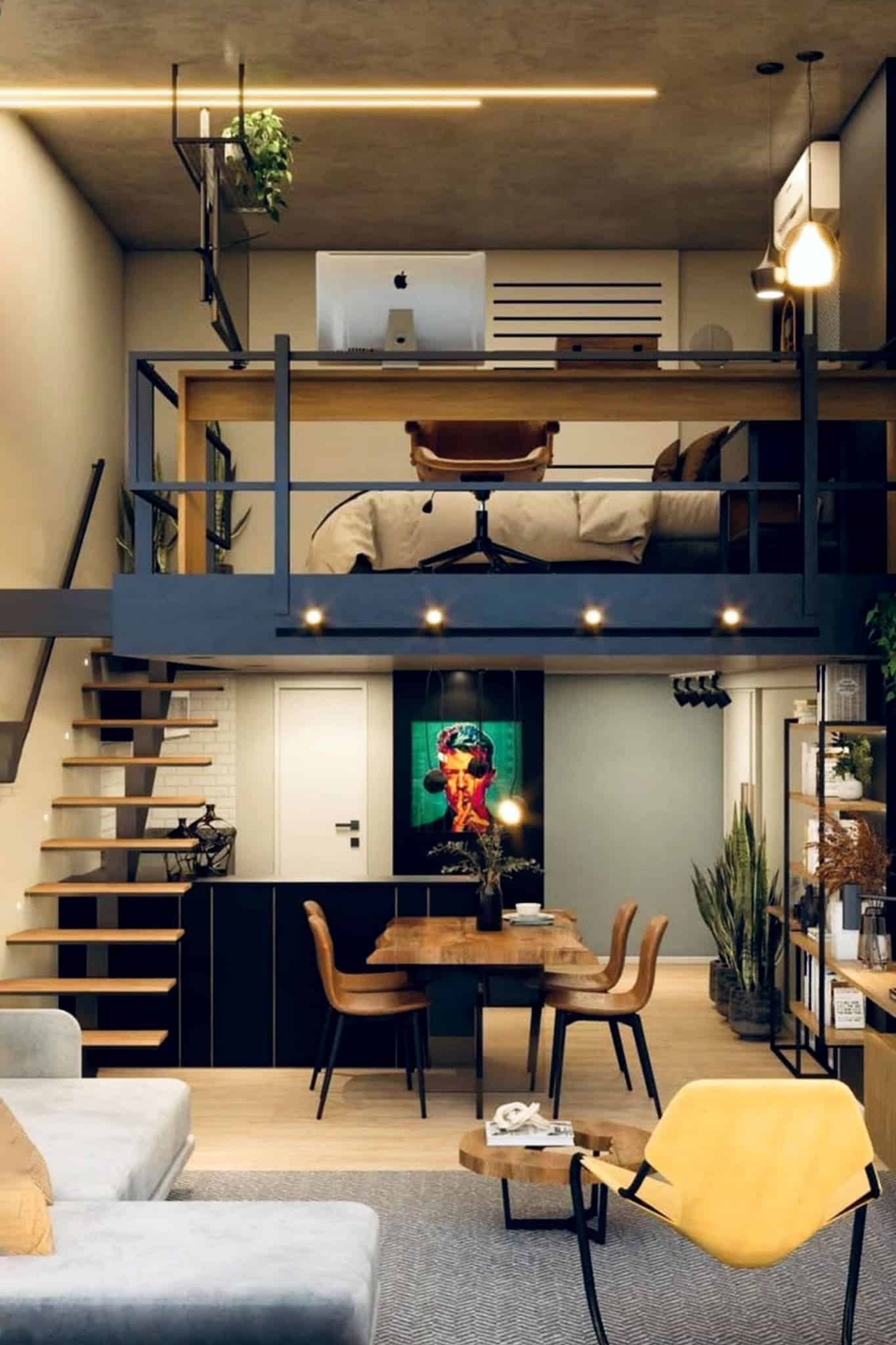 #91. Hanging Spice Shelf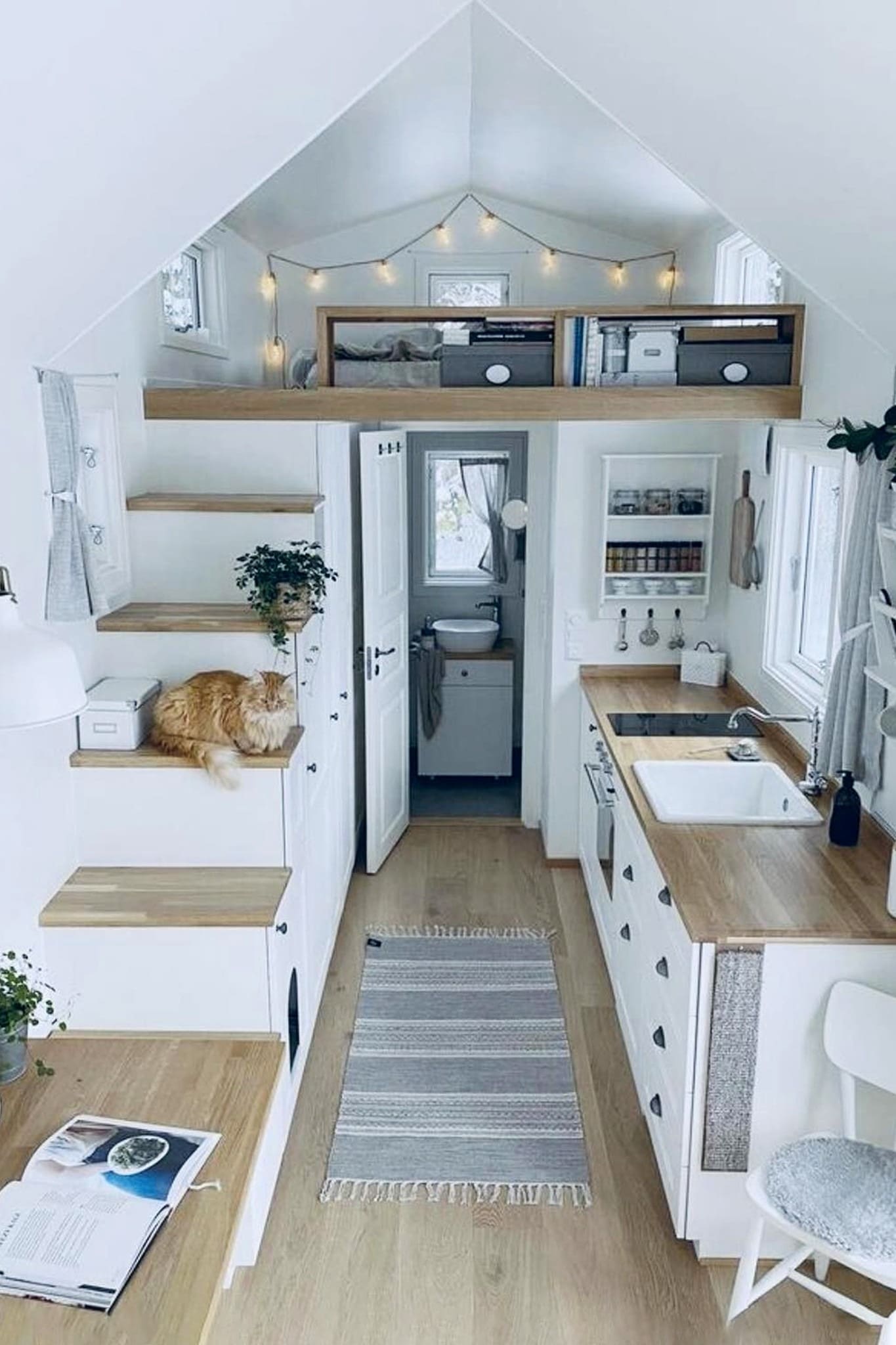 #92. Use Light Color Sofa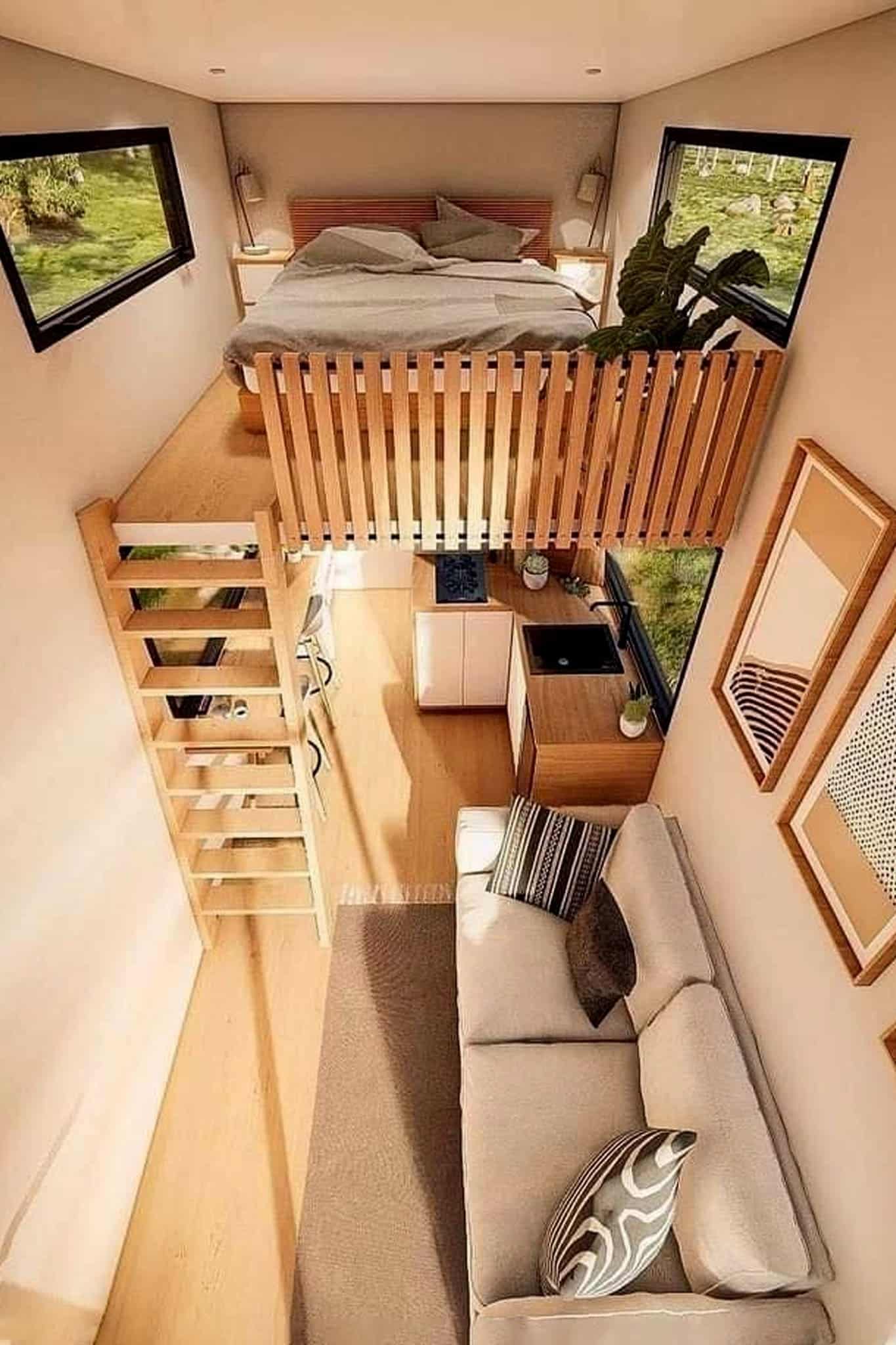 #93. Avoid Too Many Chairs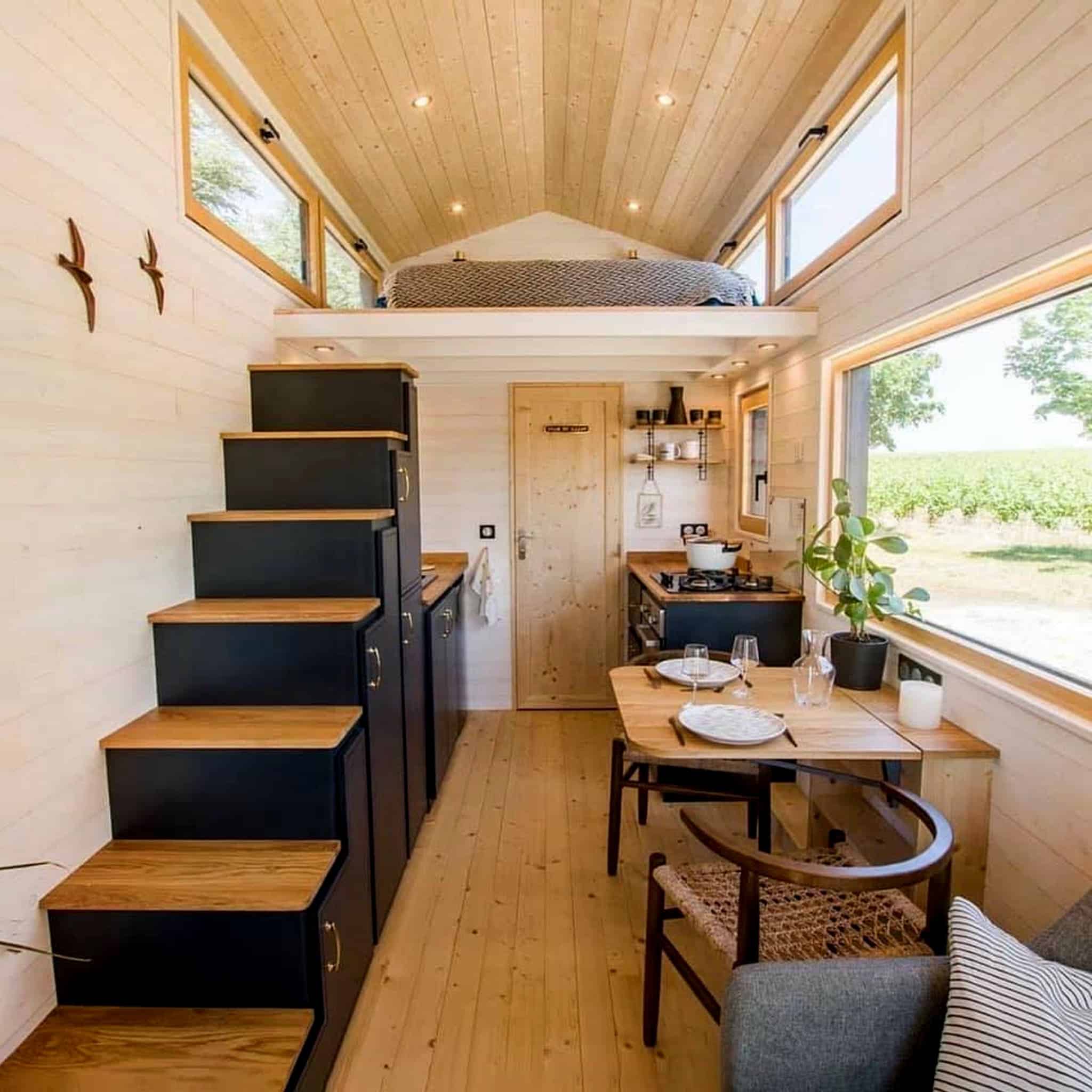 #94. Use A Clothing Rack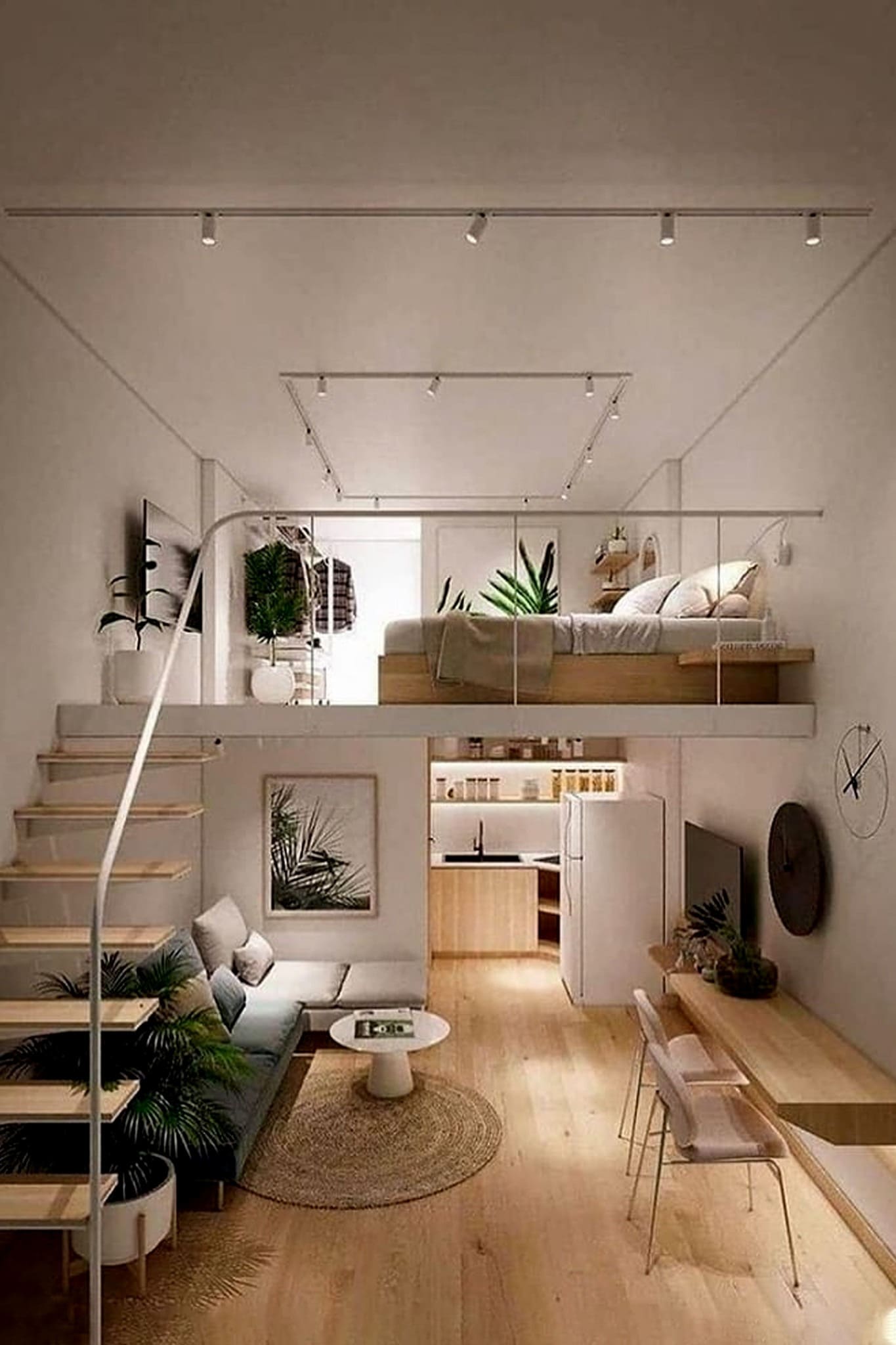 #95. Use Cozy Light Fixture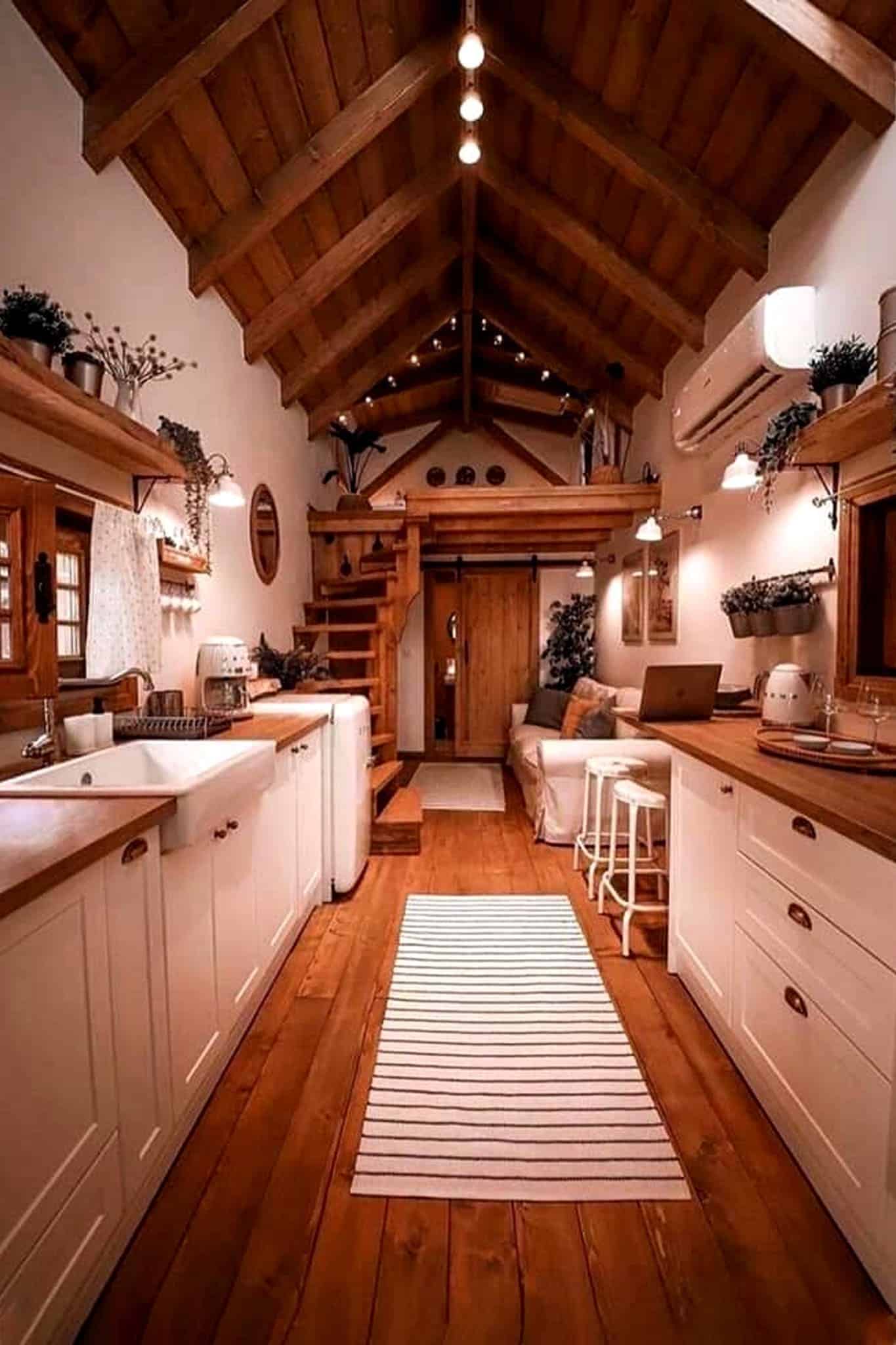 #96. Experiment With Cabinets' Color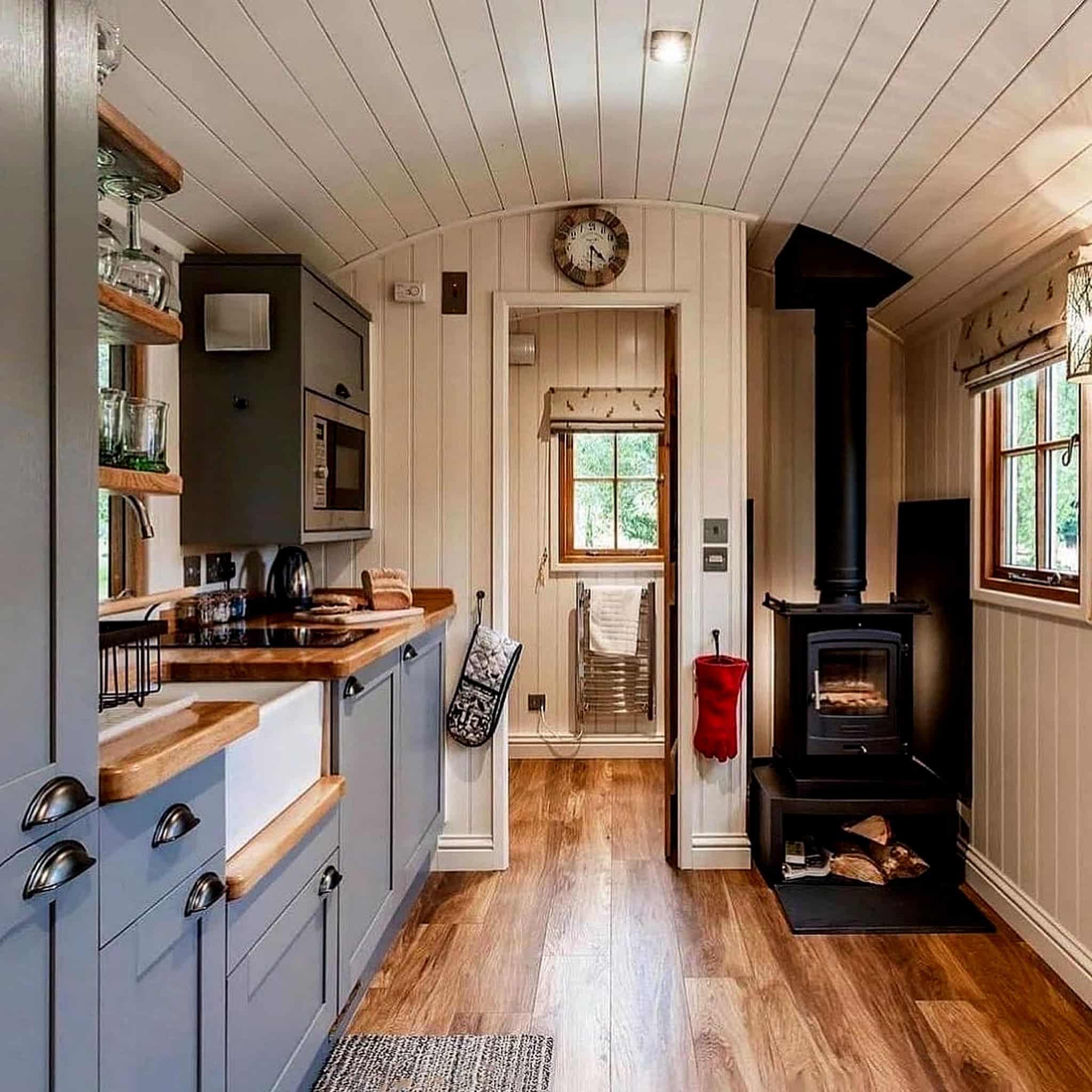 #97. Wood And Stone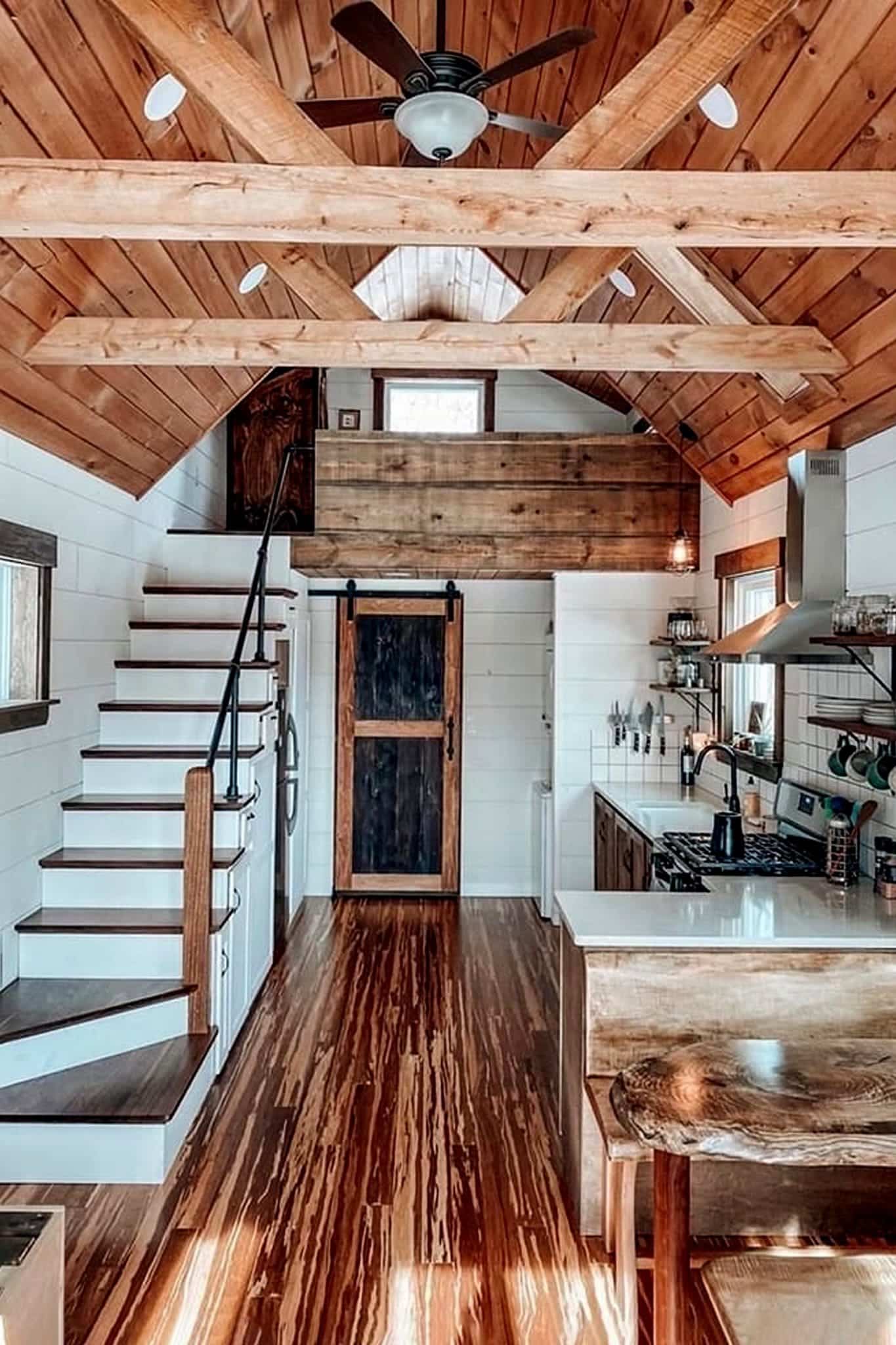 #98. Washing Machine Under Sink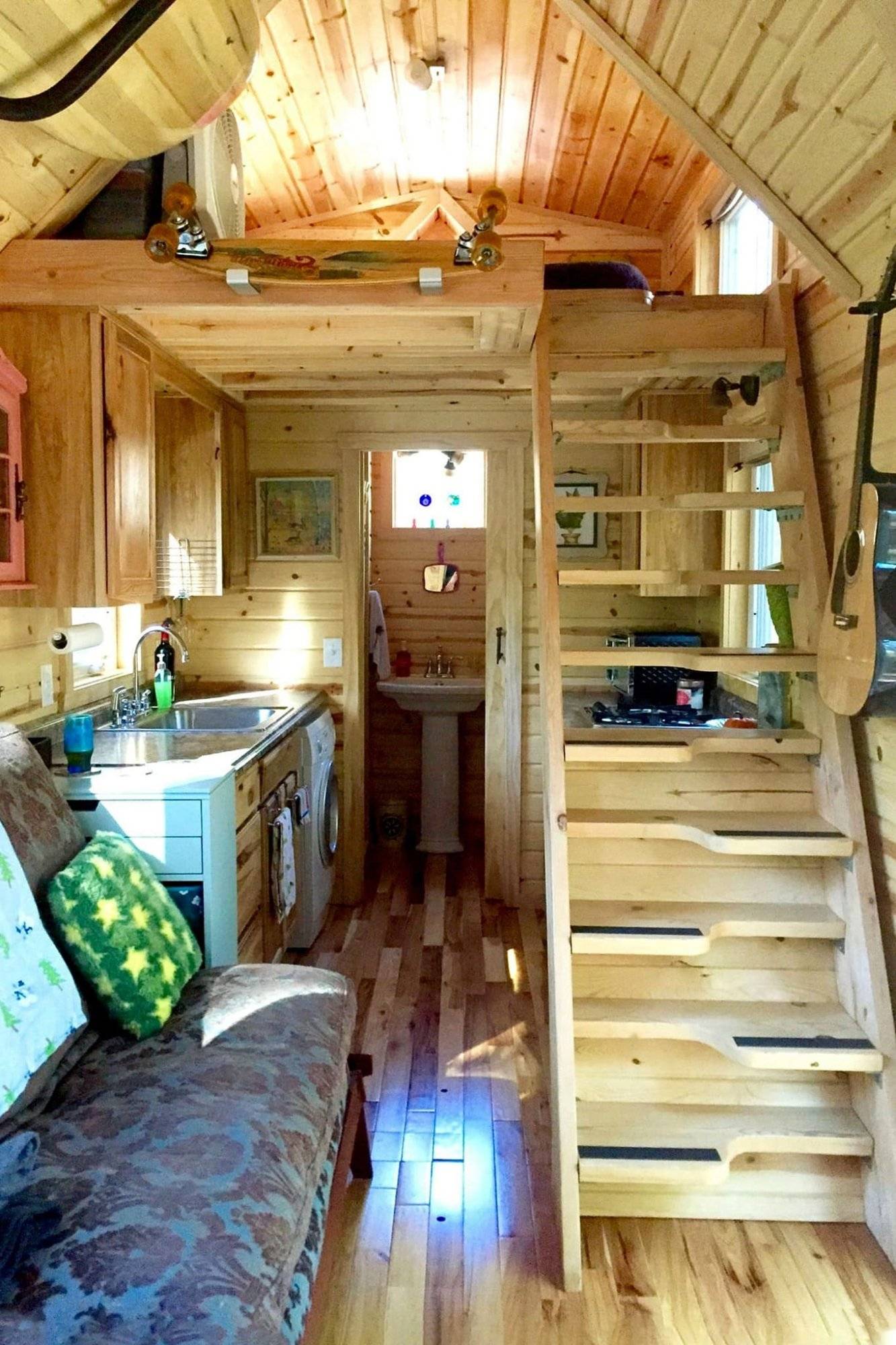 #99. Mirrors On The Door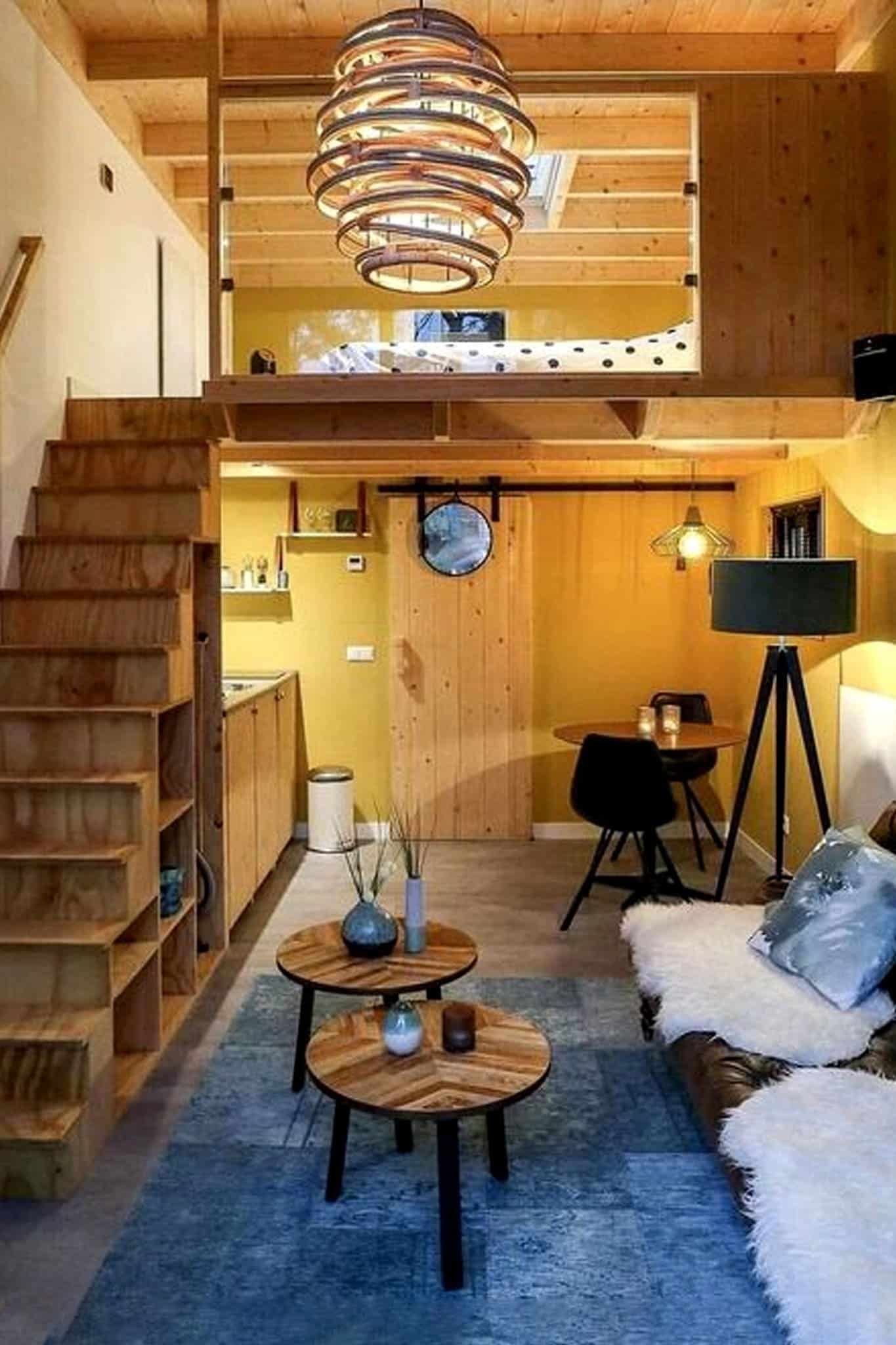 #100. Hidden Microwave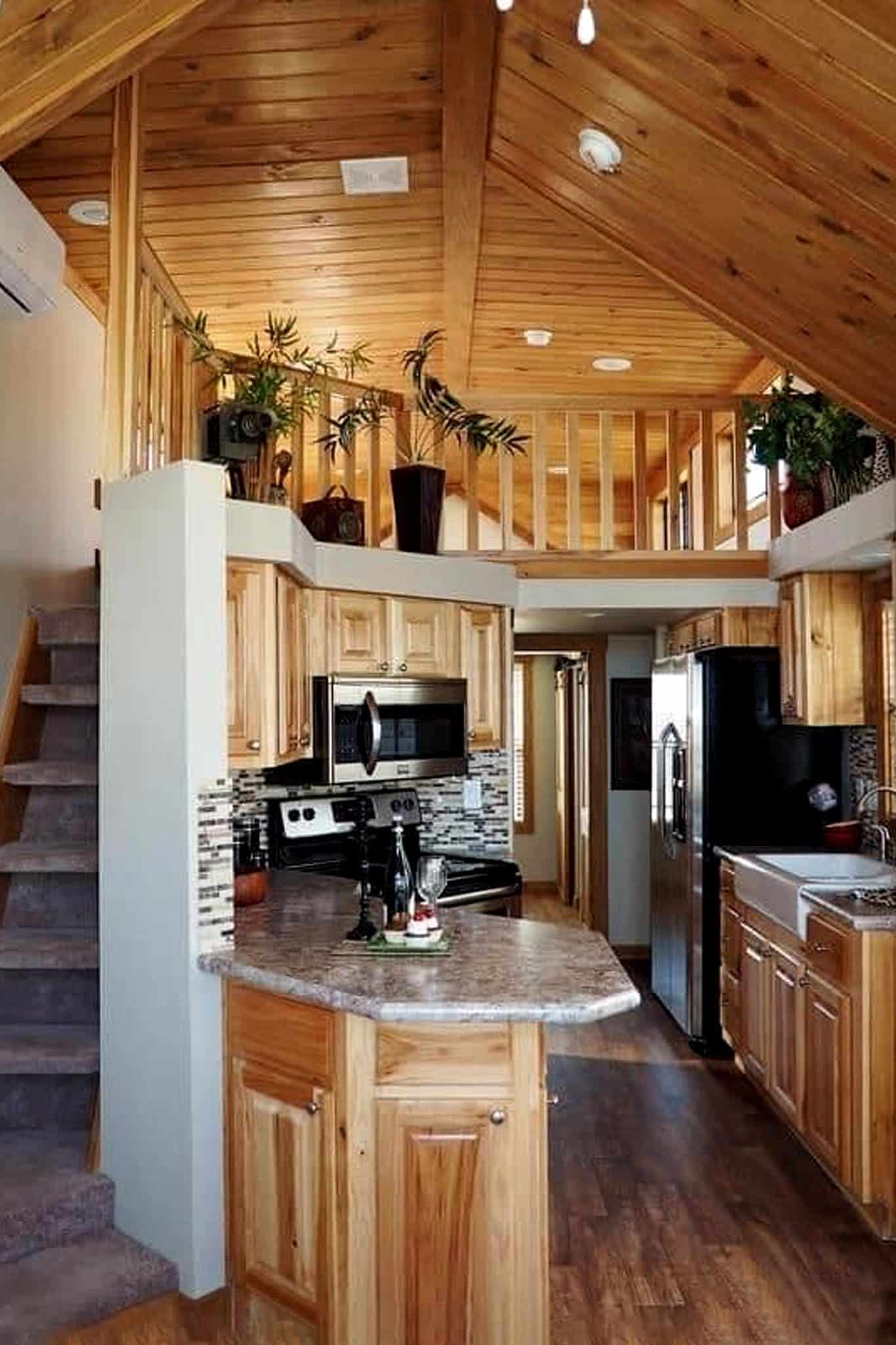 Small room ideas might have size restrictions, but they possess the potential to exude immense style. We hope that our carefully curated small room ideas will help you transform that uncomfortable, compact room into a space that is nothing but elegant and sophisticated, no matter its unique shape and proportions. If you stop longer at any ideas, don't forget to save them for future reference. They can be your next inspiration to maximize any corner and turn your house into your dream home.