One person's trash can truly become another person's treasure, especially in the world of gardening. Gardening has always been a realm of all things re-used and up-cycled, and the trend of repurposing junk items into garden items is flourishing like never before. By thinking outside the box and reimagining the potential of discarded objects, you can create a truly unique and personalized garden that showcases your ingenuity.
If you're seeking creative ideas to make your garden more enchanting and environmentally sustainable, you should go through the below article, where we'll explore a delightful array of garden ideas that breathe new life into discarded materials.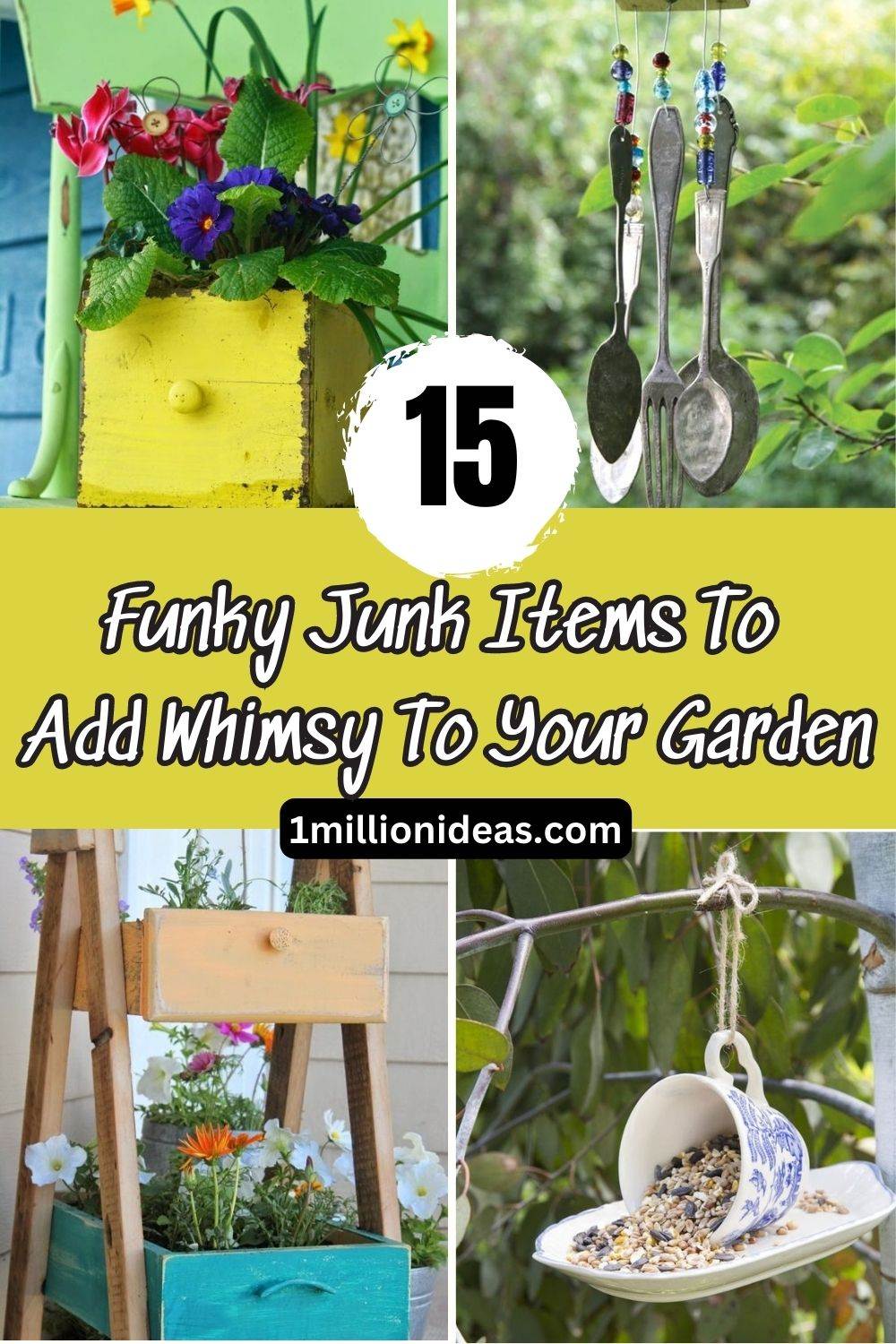 #1. DIY dragonfly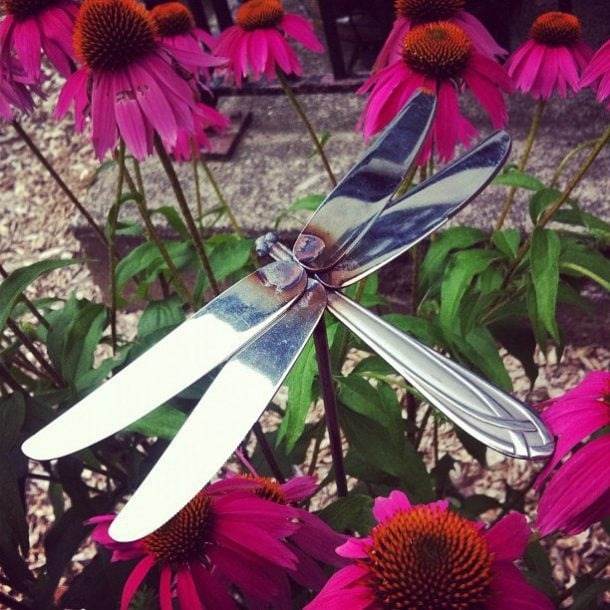 You can make a DIY dragonfly from junk knives. It is a lovely decoration, adding character and whimsy to your outdoor space.
#2. Glass mushrooms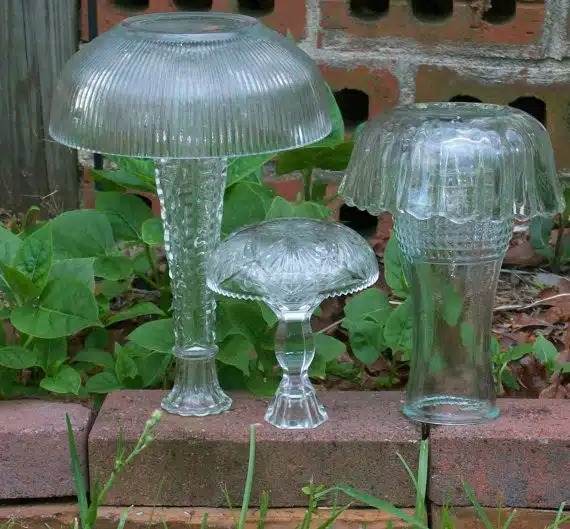 You can start launching this project by finding some glass bowls and vases that fit together to form a mushroom shape. Then, add some lights to mushrooms to make them like in fairytales.
#3. An outdoor plant bench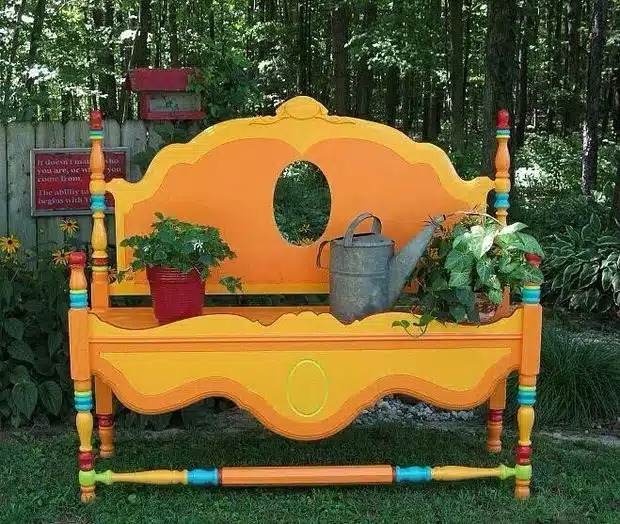 It's a great idea to repurpose an old headboard into a beautiful outdoor plant bench. You can use the headboard as the back of the bench and the footboard as the sides.
#4. A drawer planter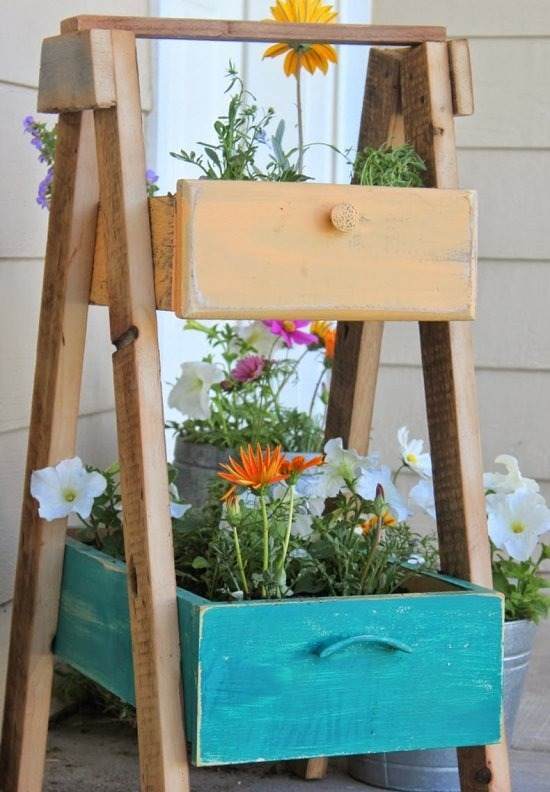 You can easily transform an old drawer into a whimsical planter in an afternoon with some paint, a mod podge, and a label. To give the drawer a new life, you can decorate it with some scrapbook paper or any other paper design that you like.
#5. A repurposed sink

An old sink can be transformed into a one-of-a-kind planter. You can place it on your porch, patio, balcony, or garden and enjoy its charm.
#6. A house number displayer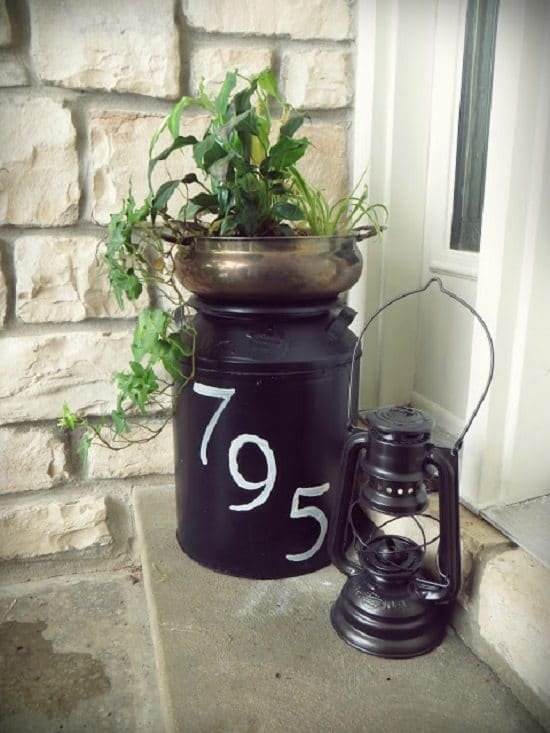 Making a house number displayer from a milk can is a creative and easy way to add some farmhouse charm to your curb appeal. You can use an old milk can that you have or find one at a thrift store, garage sale, or online marketplace.
#7. A toolbox planter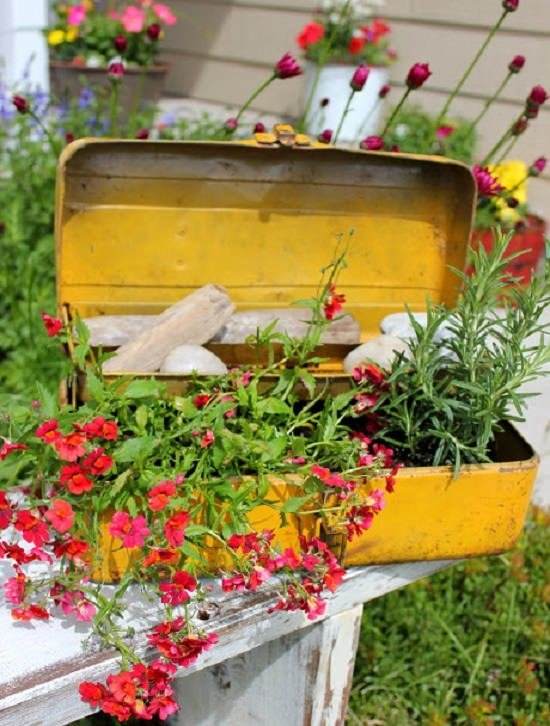 To make a toolbox planter, you can use any kind of toolbox, whether it's metal, wood, or plastic, and decorate it to suit your style and taste. All you need to do is clean the toolbox and fill it with soil and flowers.
#8. A teapot fountain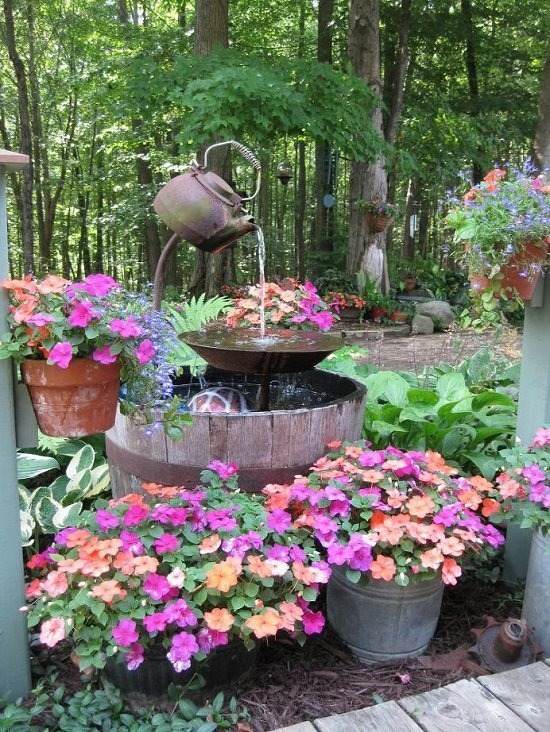 Making a DIY teapot feature is a great way to add some water features to your garden. You can use an old or new teapot, a large container, a pump, and some decorative rocks to create a whimsical fountain that looks like the teapot is pouring water into a cup or a pan.
#9. A DIY birdfeeder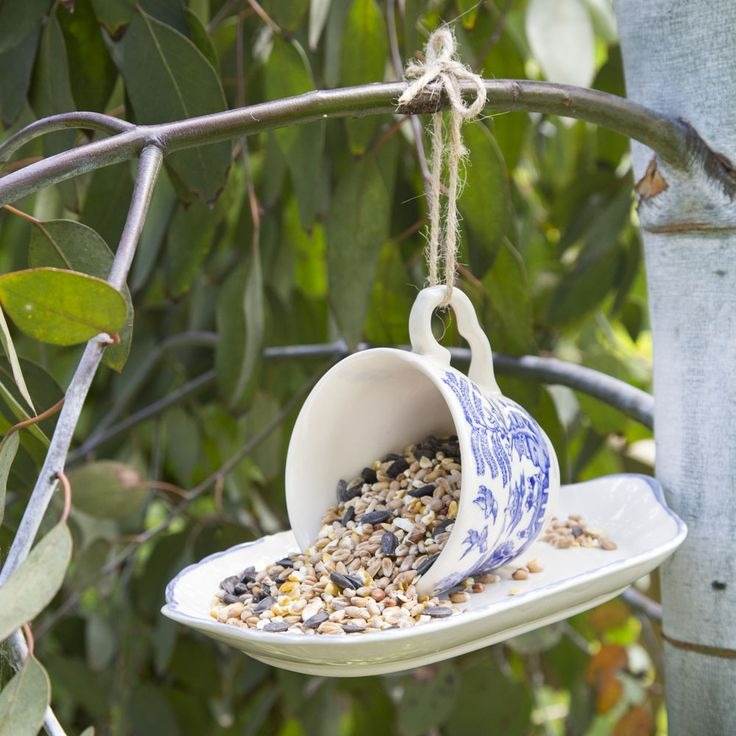 Vintage dishes can be reused to attract some feathered friends to your garden. You can use any kind of tableware, such as cups, saucers, plates, bowls, or teapots, and glue them together to form a bird feeder.
#10. Transform a chandelier into a planter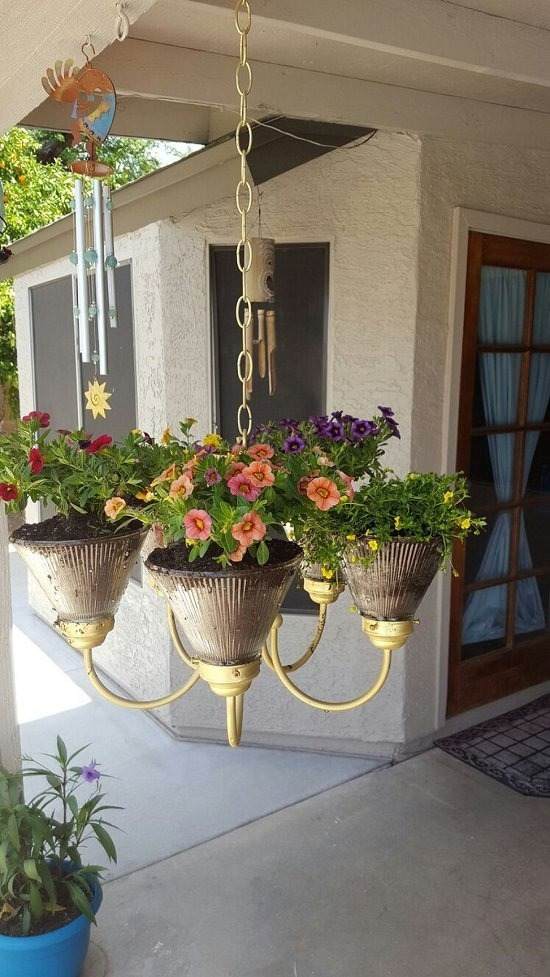 A chandelier planter is a creative and beautiful way to display your plants in your garden or patio. After removing all the light bulbs or candles from the chandelier,  fill it with soil and plants of your choice.
#11. A herb garden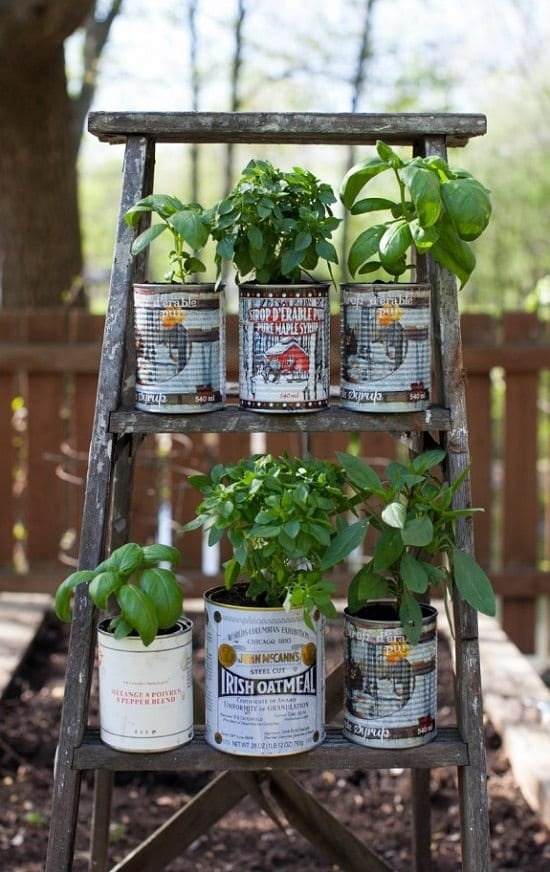 You can have a fresh herb garden at your doorstep by reusing some empty cans. You can use any kind of herbs that suit your climate and preference, such as basil, parsley, mint, or rosemary.
#12. A teapot planter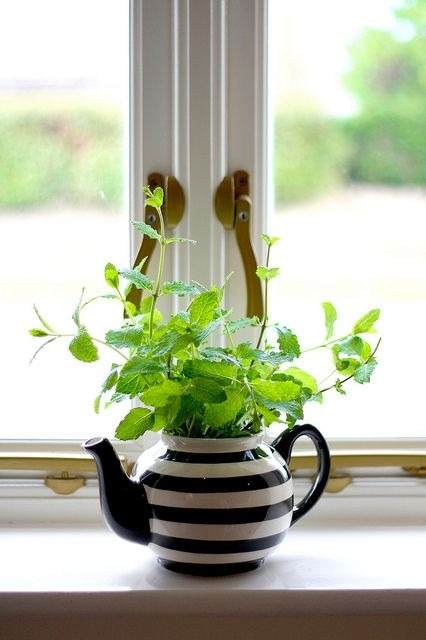 First, you should find a teapot that you want to use as the base of your planter. Don't forget to drill some holes in the bottom of the teapot for drainage and fill your teapot with some potting soil and plants.
#13. A silverware wind chime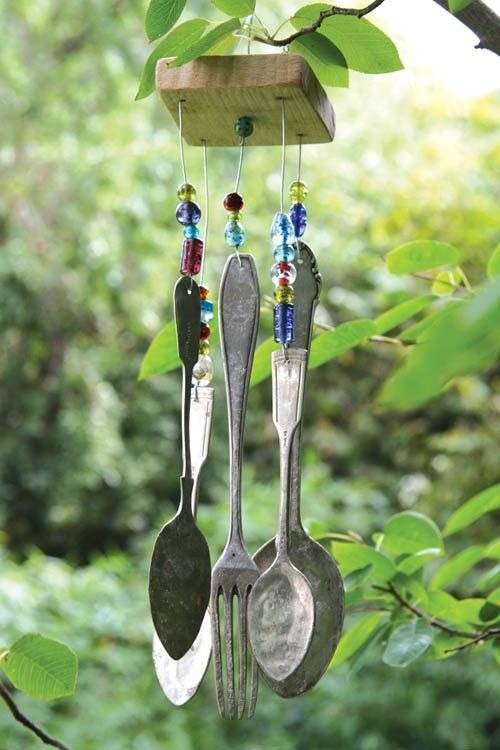 You can make a wind chime by collecting different silverware in your kitchen. Hang it from a branch, a nook or a nail and enjoy its pleasant and soothing sound.
#14. A wooden planter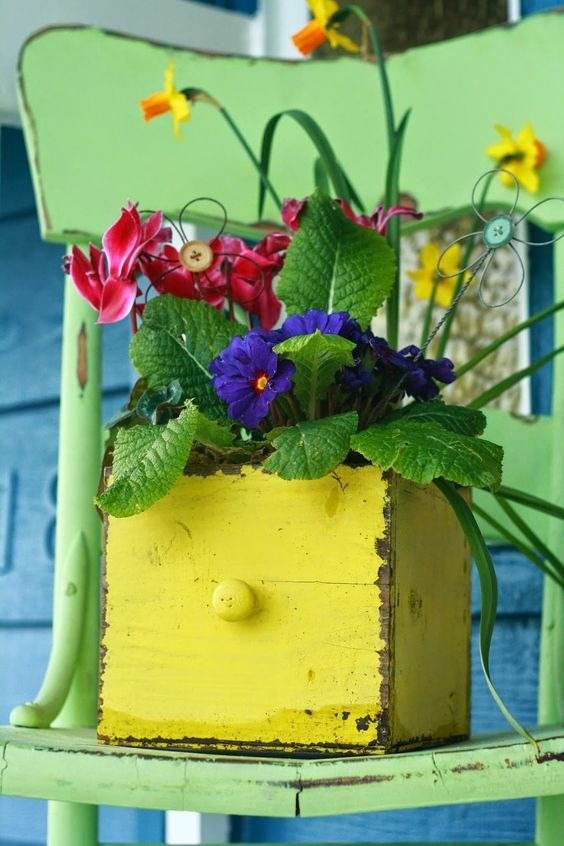 A planter from a wooden box can bring a rustic essence to your garden. It will stand out wherever you place it in your garden.
#15. A birdcage planter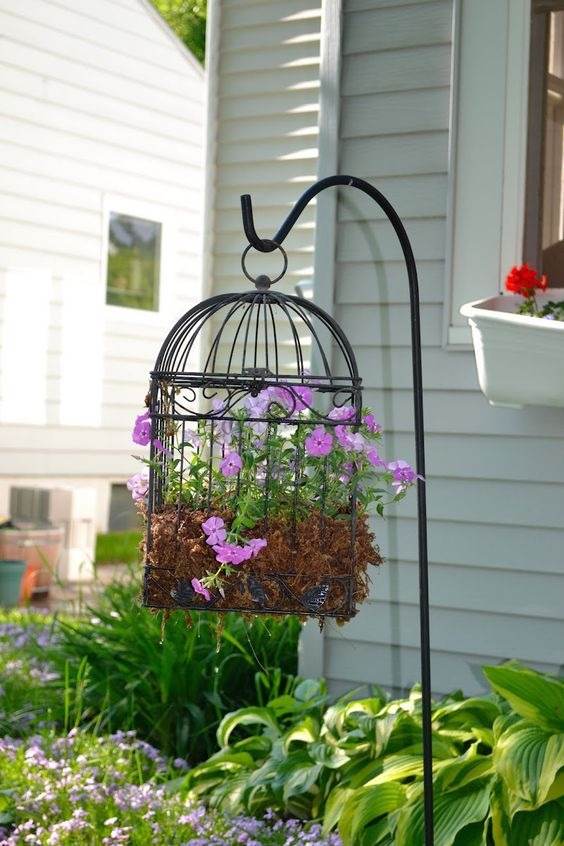 A birdcage planter can be filled with different types of plants, such as succulents, flowers, herbs, or ferns, depending on your preference and climate. It requires some hold in the bottom to prevent your plants from getting waterlogged and rotting.
Garden ideas for repurposed junk items are all about tapping into the hidden potential of everyday materials, making gardening an eco-friendly and budget-conscious endeavor. We hope our article on garden ideas for repurposed junk items has ignited your passion for creativity and sustainable gardening. If you found our ideas inspiring and helpful in transforming everyday items into garden treasures, let us know by liking, leaving a comment and sharing.