Although there are many different bob styles, nobody ever stops to consider their differences. What exactly is an inverted bob? What distinguishes it from, say, a traditional A-line bob? The actual method employed to achieve this style is where the biggest distinction lies. If you've ever wondered how an inverted bob is cut, it all comes down to having stacked layers in the rear and lines that are slightly curled as they extend toward the front. For an incredibly dramatic statement, you can even allow your frontal strands to reach your shoulders. If you're looking for a low-maintenance yet stylish haircut, check out these amazing inverted bob options.
15 Trendy Inverted Bob Haircuts
The curved horseshoe shape of the nape area makes this kind of bob stand out from its counterparts. Speaking of terms, an inverted bob and a graduated bob are the same things.
Shaggy Inverted Bob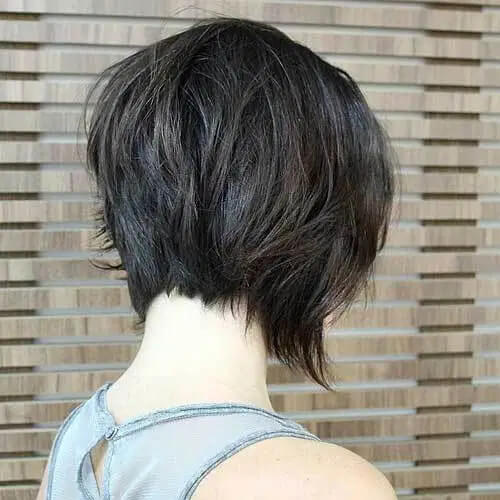 Enjoy fun days in the sun with it by going messy chic, adding a pea-sized amount of texturizer or moose for a bit of a wet look.
Steeply Angled Feathered Bob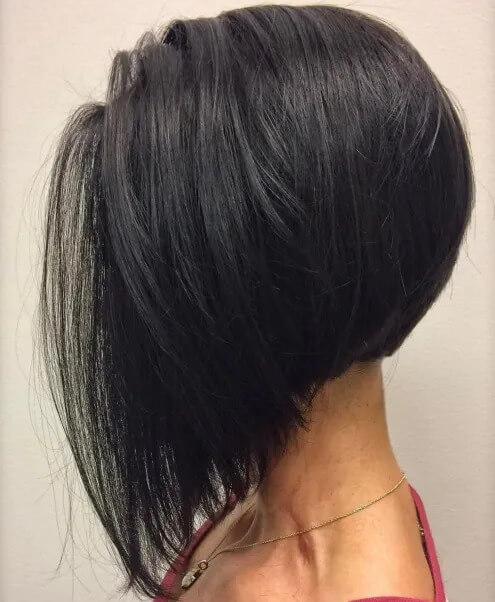 This lengthy inverted bob is obviously dramatic because of its sharp angles. The rounded back is chopped straight across the nape in stark contrast to the front, while the extended pieces graze the collarbone. The bangs can be brushed over with the side part, giving the look even more edge.
Inverted Bob for Coarse Wavy Hair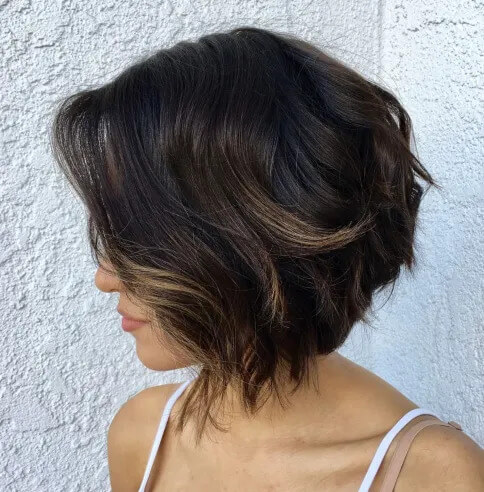 For thick, coarse hair, an inverted bob with layers works well. The cheekbones are highlighted by the appealing reverse pattern of the three-dimensional shaggy waves that spiral around the face. This haircut is made more distinctive and fashionable with the addition of combover bangs and subtle copper highlights.
Inverted Curly Lob with Highlights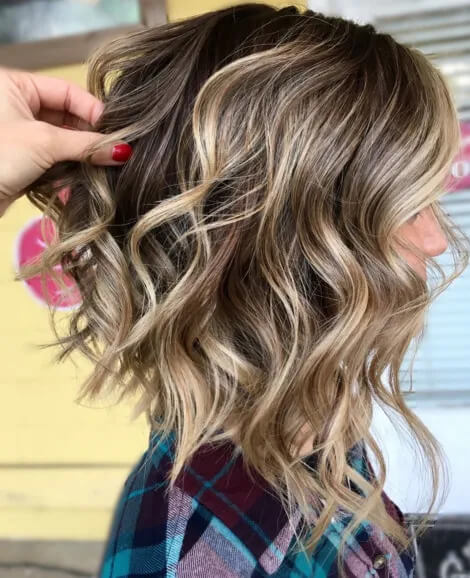 Curly hair naturally has the ideal texture for an inverted, layered haircut. Each curl has honey-blonde highlights that enhance the healthy sheen. The lengthy front pieces are a great method to grow out your shorter haircut without having to through an inconvenient transition time.
Inverted Bob with Rounded Back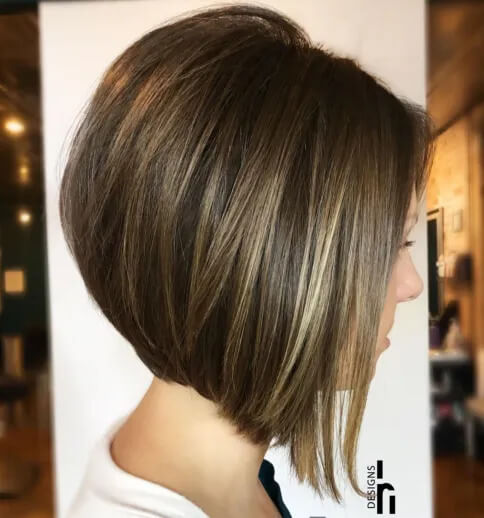 The graduated bob is a haircut to consider if you don't mind taking a little extra time in the morning to get it just perfect. It is smooth and sleek, shining and angled. The long front parts dip down near the collarbone to perfectly frame your face.
Shaggy Inverted Bronde Bob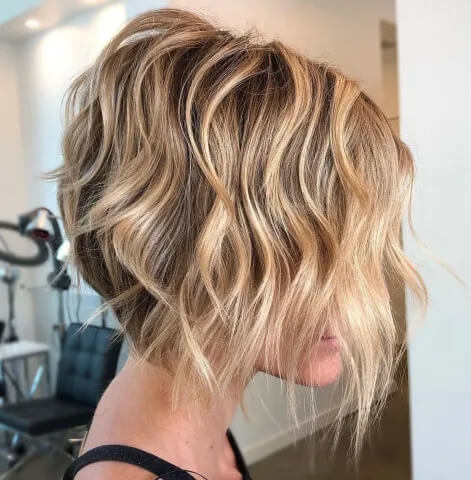 The wavy tresses have some brilliant blonde highlights that add depth to the dark brown base hue, making them modern and fashionable. The combover bangs can be worn in a peek-a-boo style in front of the eyes or tucked behind one ear.
Disconnected Wavy Inverted Bob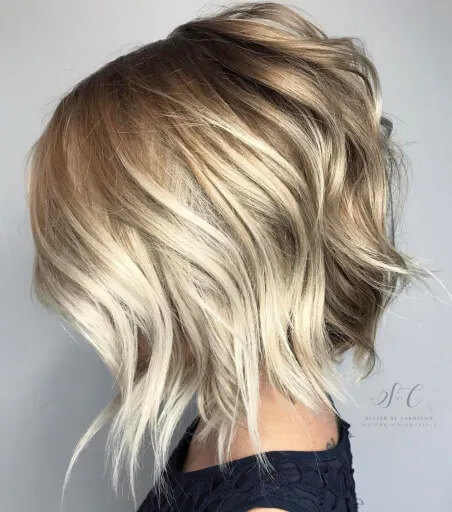 A common variation of the inverted bob hairstyle is disconnected haircuts. The small back section is the ideal length to display your shoulder tattoo, while the long, wavy pieces poke out delightfully from all sides.
Steeply Angled Toasted Coconut Bob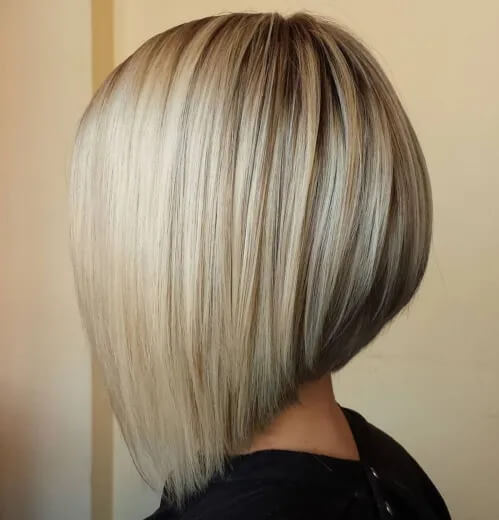 With not a single hair out of place, this stunning geometric bob for medium-length hair is expertly sculptured. The eye-catching glazed toasted coconut hue is created by the melting of the bright blonde highlights that emerge from the chocolate brown roots.
Short Tousled Bob with Elongated Front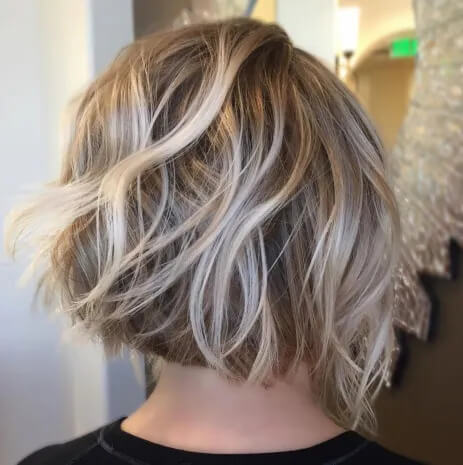 Chanel's layered, wavy bob gives off a beachy atmosphere. The free-flowing waves provide dimension, while the blonde highlights give the hair a sun-kissed radiance. What makes this hairstyle so fashionable are the unkempt layers.
Purple Grey Curls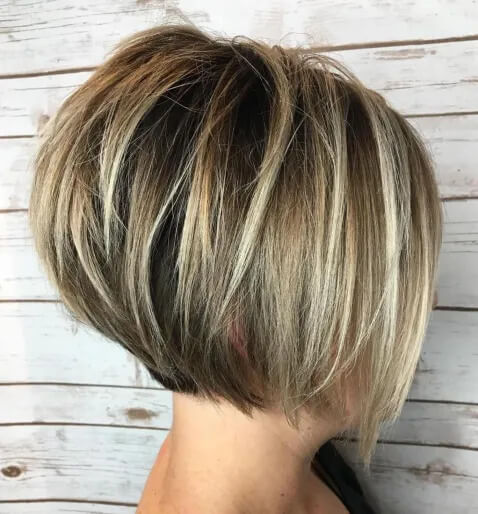 For those who prefer more angular haircuts, short bobs are fantastic. In an A-line cut, the layered back adds fullness. Teasing the hair's roots will increase volume. The cut will appear to have an unending body thanks to the use of shadow roots.
Modern Inverted Bob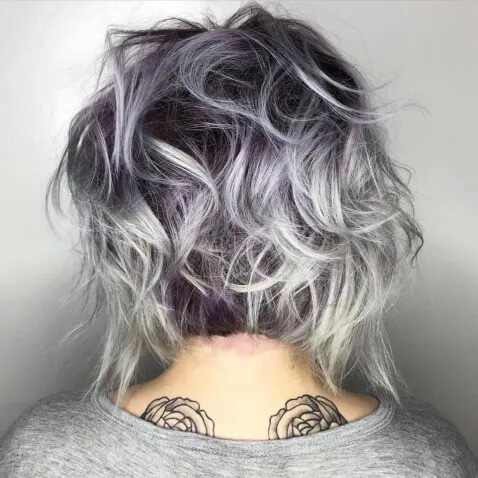 Enhance your color, texture, and wild natural curls with a cut that really showcases them. Choose a purple-grey color that complements many different skin tones or be daring and go with your natural color.
Angled Layered Silver Bob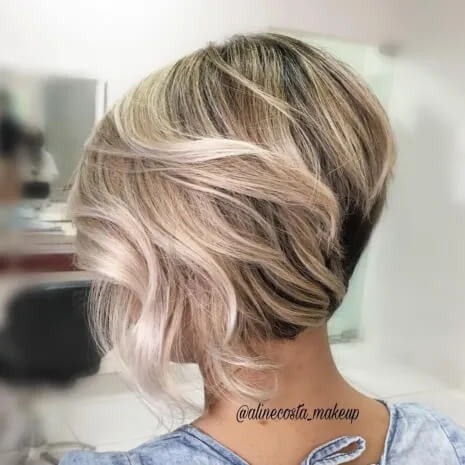 This short, dramatic style is edgy and modern with every snip. Working in a darker underlayer and leaving cool blonde strands up top, this is a style inspired by salon pictures but able to look totally unique on each and every woman.
Two-Tone Stacked Inverted Bob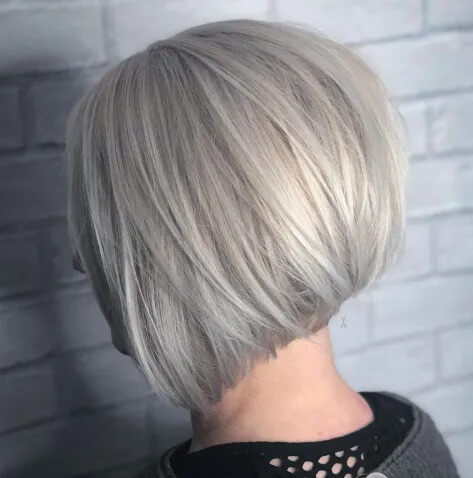 If you want to try out some new colors, a short inverted bob is a good choice. Because neck-length platinum locks don't exactly have the same impact as back-skimming ones, you may make a statement without being overly bold.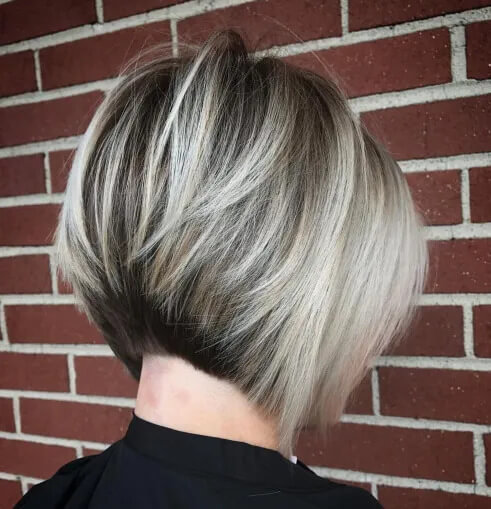 Looking for a bold yet not overly bold statement? Consider contrasting two colors from the range of natural hair tones. It looks great when deep brown and platinum blonde is combined. Additionally, the way the angled bob falls effectively displays the color combination.
High and Mighty Inverted Style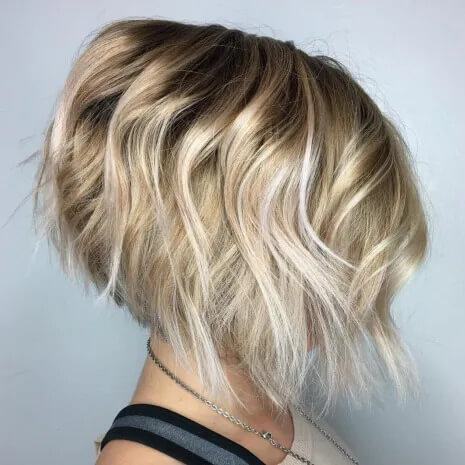 Tapered hair can add thickness and texture to lifeless locks. This stacked style is perfect for those who need a boost toward a winning style option. During warm weather months, be sure to brighten up strands with blonde highlights throughout.
If this information was beneficial to you, please let us know as a stylish girl who has come here.