Do you yearn to escape from the hustle and bustle of urban life and settle down amidst nature's embrace? Cabin living offers a soul-soothing retreat, where rustic charm meets modern comfort, and every corner exudes warmth and cosiness.
In this article, we'll take you on a journey through an array of cabin ideas that will inspire you to create your perfect woodland hideaway. From picturesque mountain cabins to lakeside sanctuaries, each design showcases the allure of cabin living and the potential to make your dreams of a serene retreat come true.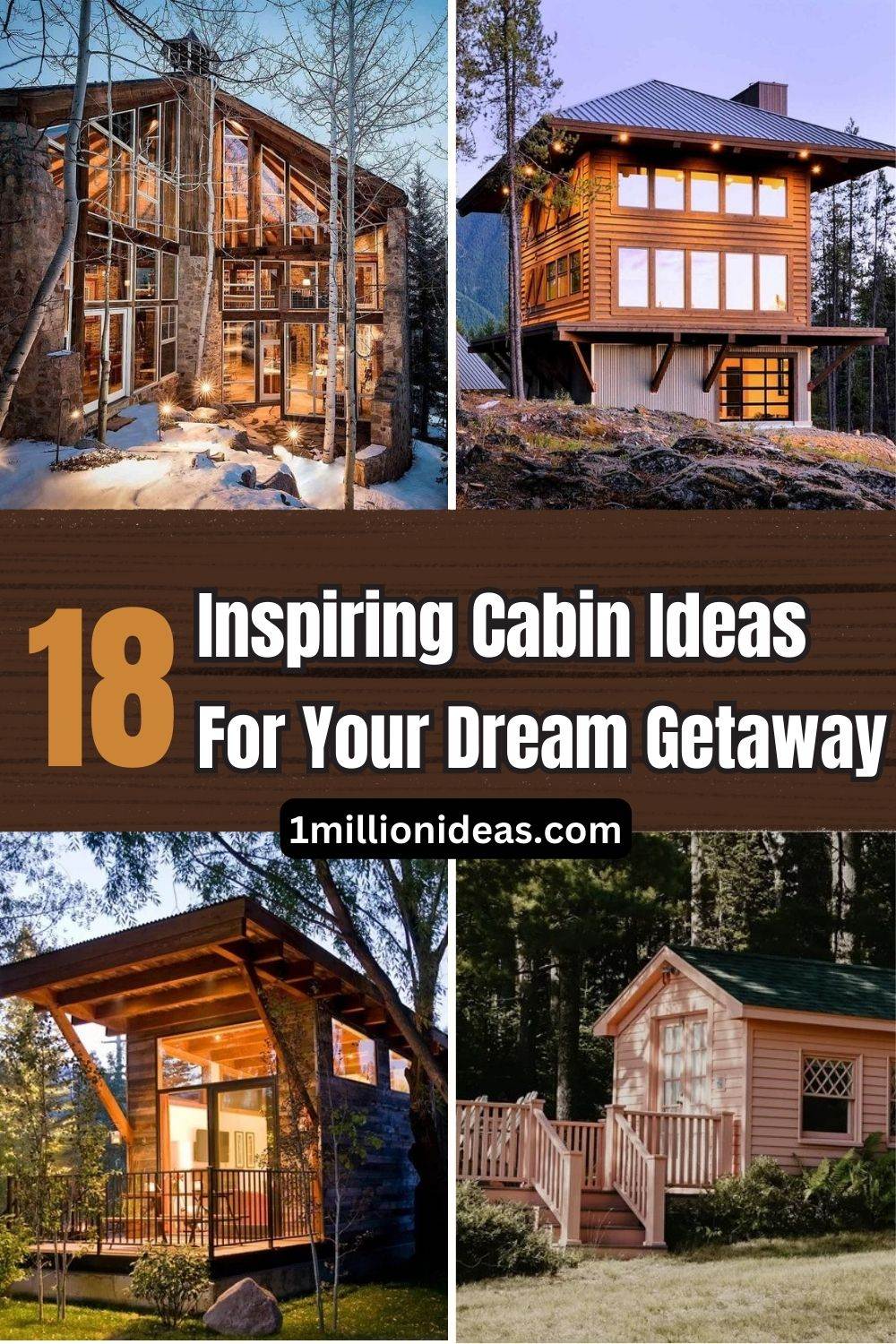 #1. Handcrafted cabin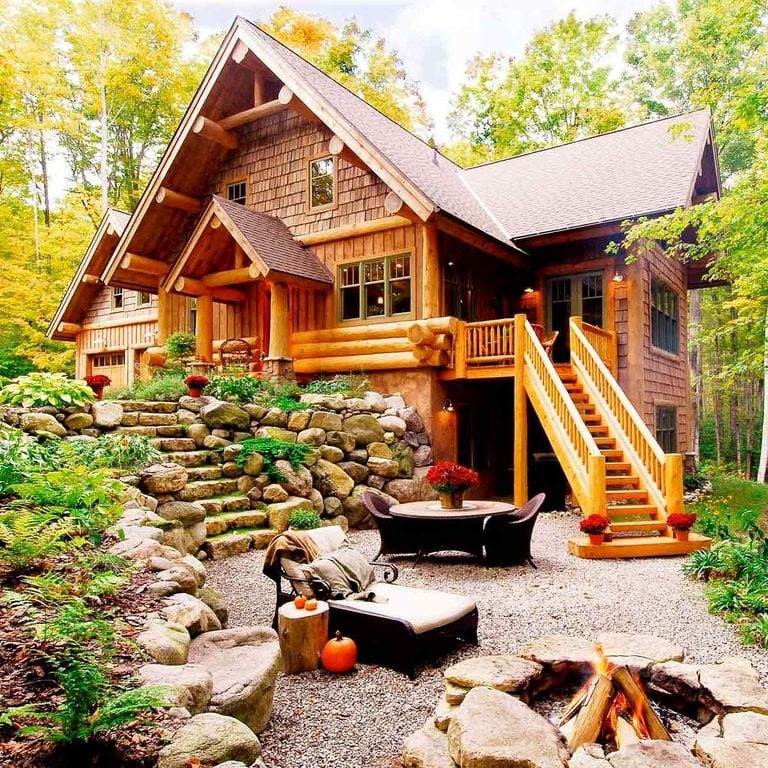 This cabin is tucked away in the woods, and the usage of a rock retaining wall helps to further the rustic appearance. Some handcrafted cabins are simple and modest, while others are luxurious and spacious.
#2. Cabins with a view of slopes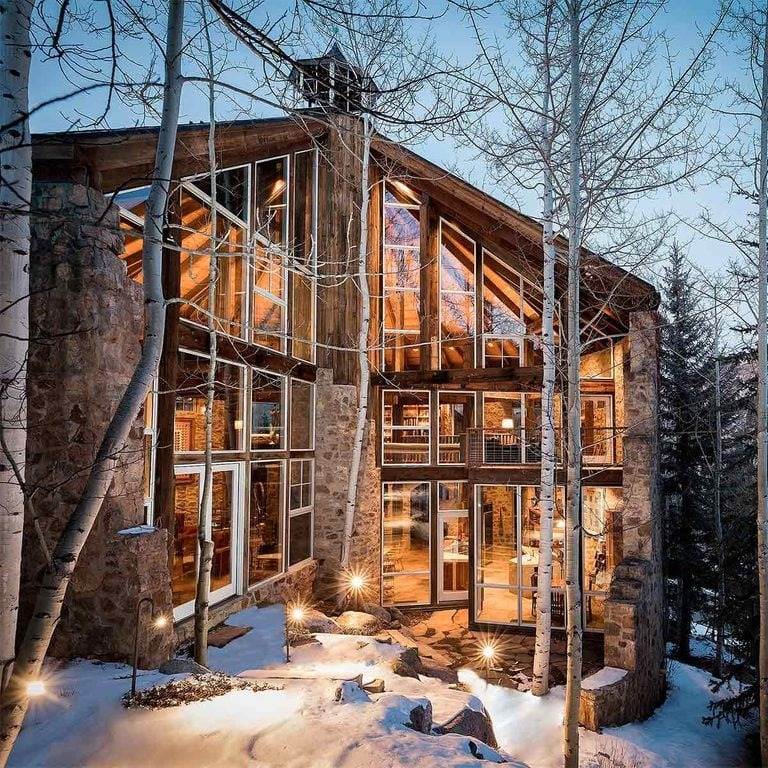 Cabins with a view of the slopes can provide you with stunning scenery and easy access to outdoor activities. With exposed beams and plenty of stunning stone details, this cabin blends well with the natural landscape.
#3. Cabin with a mountain view
A cabin with a mountain view sounds like a wonderful idea for a vacation or a getaway. Huge windows and large decks will help you take in stunning views of mountain areas.
#4. Cabin with a modern look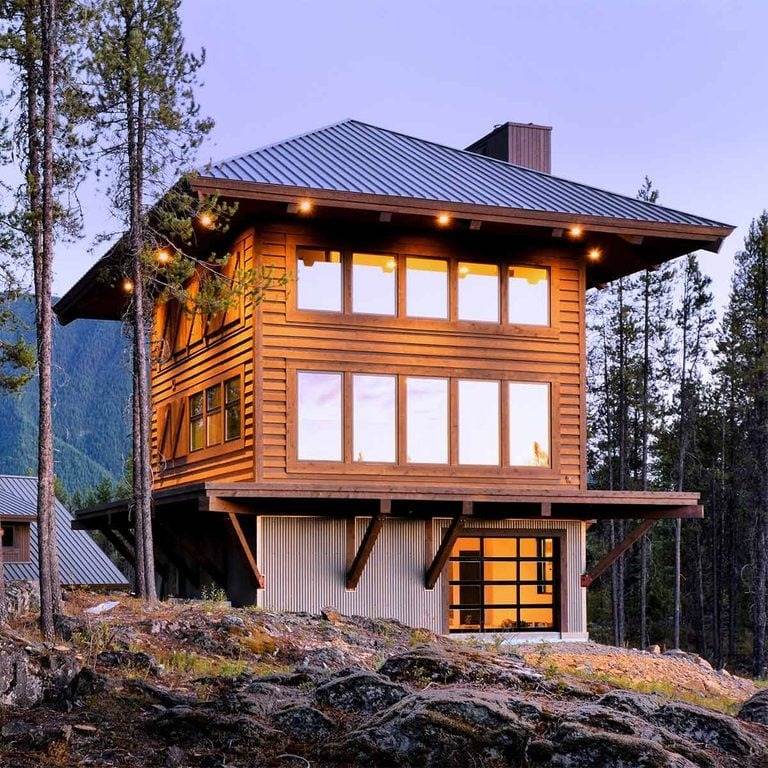 A cabin with a modern design is a type of dwelling that combines the cozy and rustic charm of a traditional cabin with the sleek and minimalist aesthetic of a contemporary home. Modern cabins often use natural materials, such as wood, stone, or metal, but also incorporate elements of glass, concrete, or steel.
#5. Cabin with large picture windows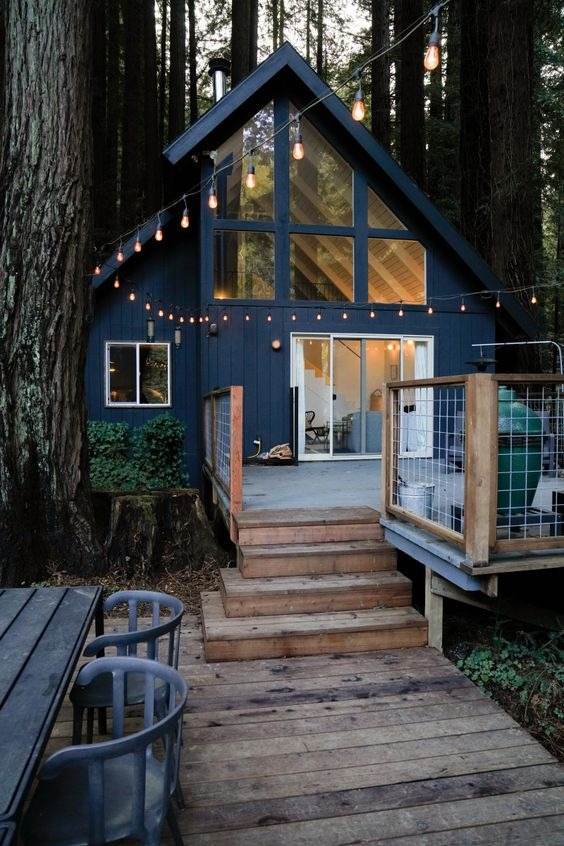 A cabin with large picture windows can offer unobstructed views of the outdoors, such as the mountains, the forest, or the lake, even when the weather becomes nasty. Another advantage is that it can increase natural light in your cabin, which can reduce the need for artificial lighting and save on energy costs.
#6. Mountainside cabin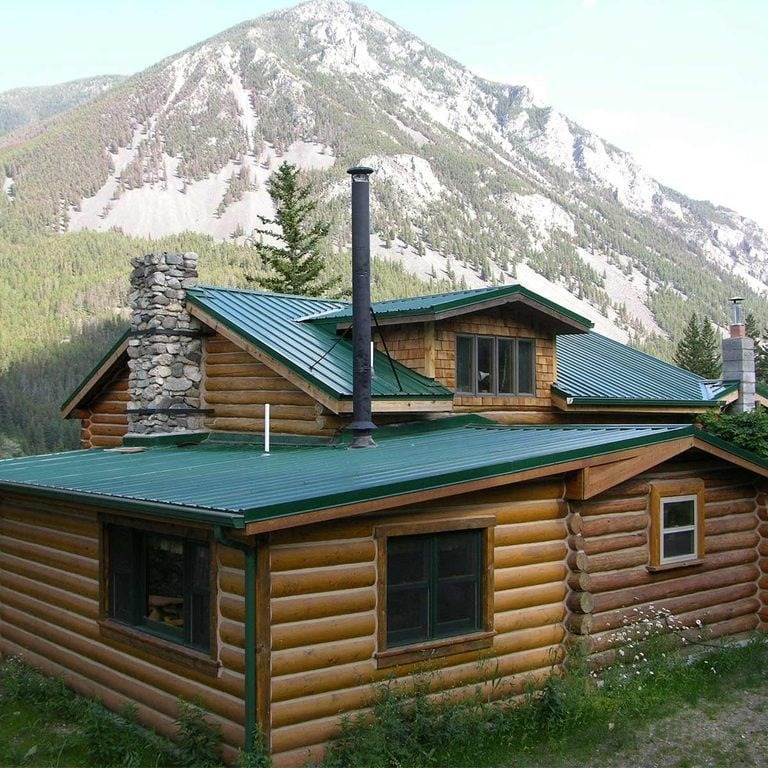 It is a type of cabin that is built on the side of a mountain, usually in a remote or rural area. Mountainside cabins can offer stunning views of the surrounding landscape, as well as a cozy and rustic living experience.
#7. Log and stone cabin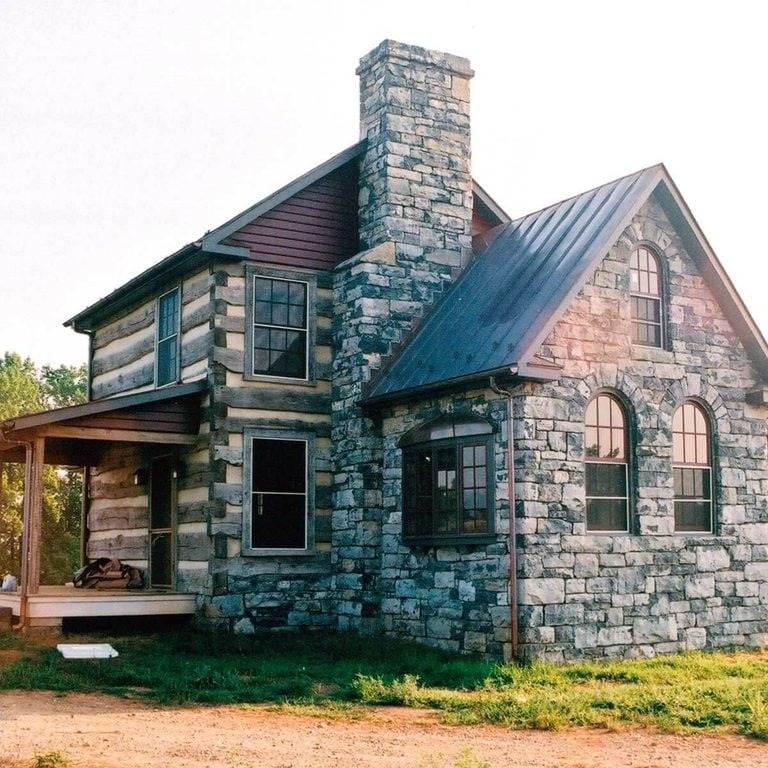 A stone fireplace is a common feature in log and stone cabins, as it provides warmth, ambience, and a focal point for the living area. Besides, it usually has small windows to conserve heat and reduce the need for cutting logs.
#8. Cabin with modern amenities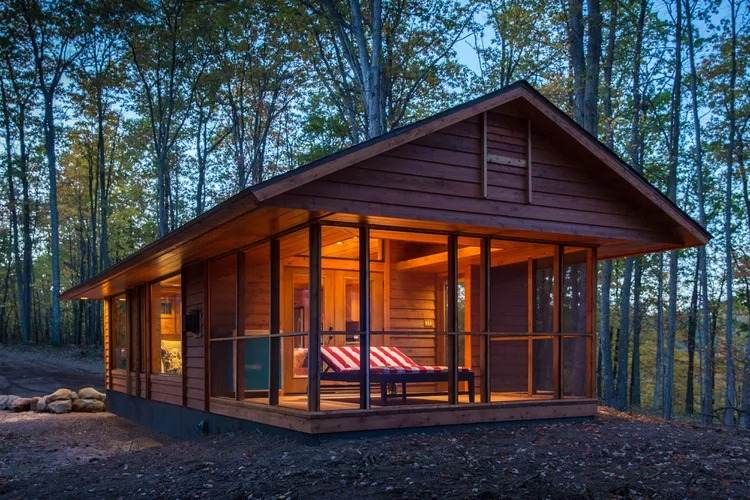 Living in a cabin doesn't mean you have to give up convenient households like a modern kitchen. Modern cabins can preserve the cosiness and charm of traditional cabins but also include features such as electricity, plumbing, heating, internet, and appliances that make life easier.
#9.
Hobbit house-inspired Cabin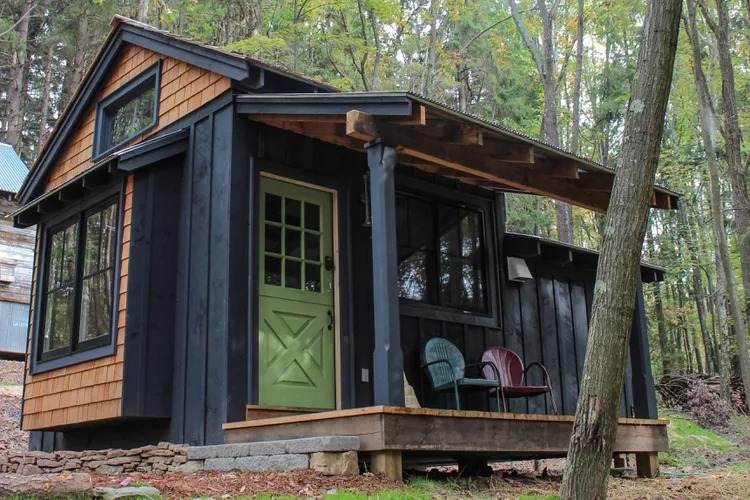 You can take inspiration for your cabin from J. R. R. Tolkien's fantasy novels The Hobbit and The Lord of the Rings. It is cozy, rustic, and charming, and often has gardens, fireplaces, and wooden furniture.
#10. Modular cabin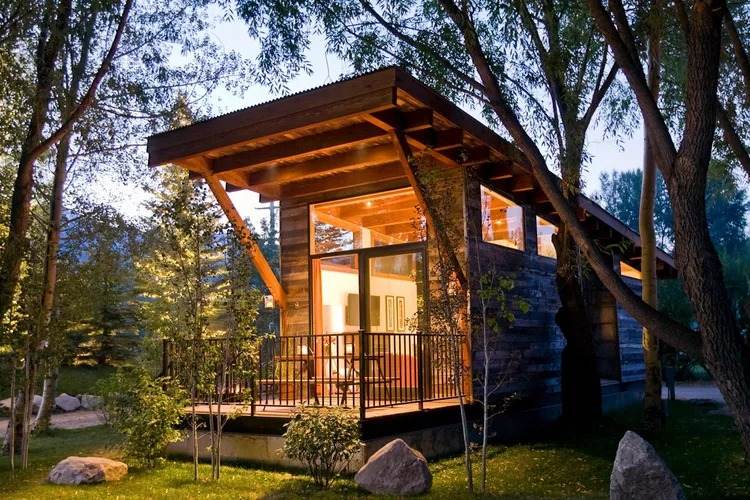 A modular cabin is built in a factory and delivered to a site as a finished or partially finished unit. It can range in size from 100 to 500 square feet and can have one or more rooms, such as a living area, a kitchen, a bathroom, and a bedroom.
#11. Micro cabin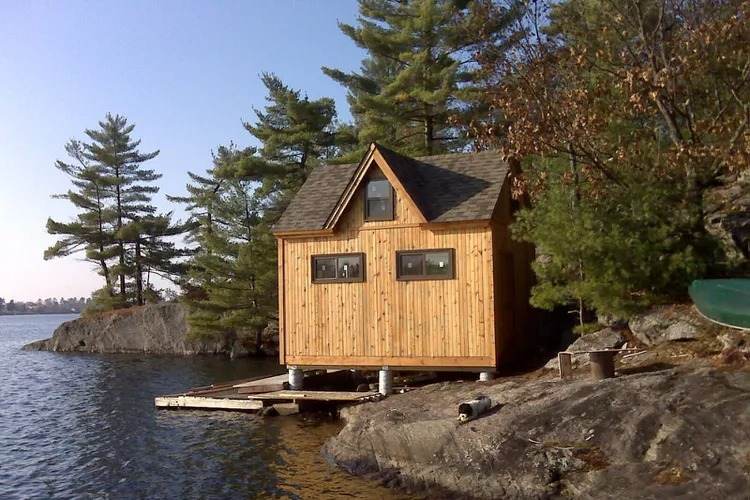 Micro cabins are designed to maximize space, efficiency and comfort. Some micro cabins are designed for solo living or couples, while others can fit families or groups of friends.
#12. A tiny cabin compound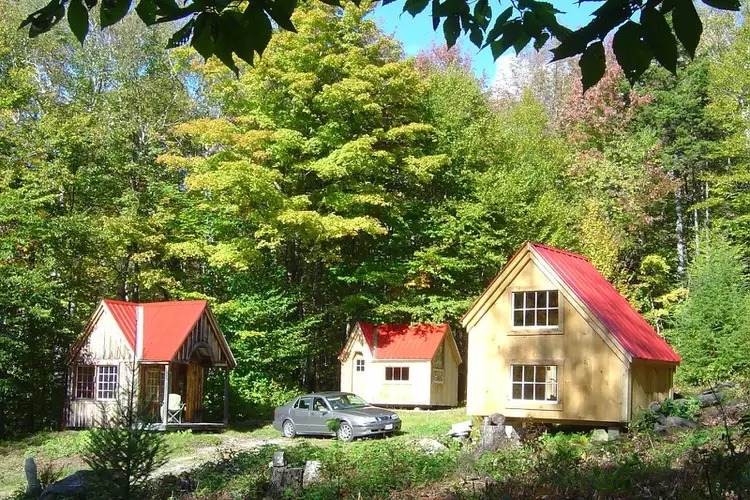 A tiny cabin compound consists of several small cabins that share a common area or a piece of land. It can provide more space and privacy than a single tiny cabin, as each cabin can have its own function, such as sleeping, cooking, or relaxing.
#13.
Contemporary Cabin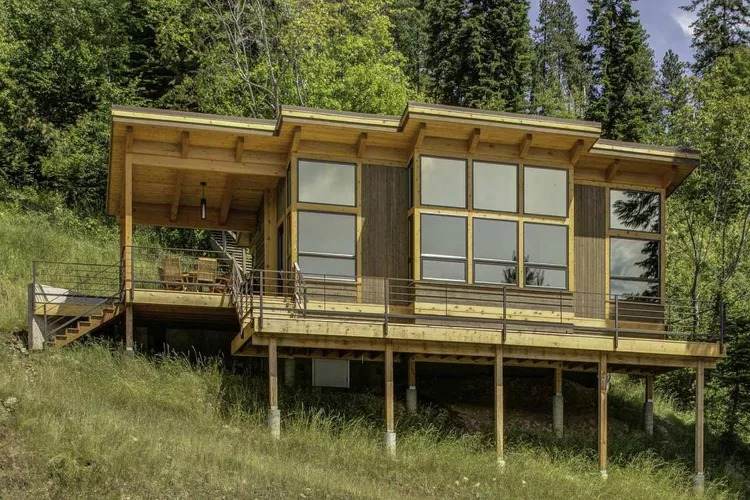 A contemporary cabin can also feature open floor plans, large windows, and geometric shapes that create a spacious and airy feel. It can be built in various locations and climates, from the mountains to the coast, and can offer a comfortable and stylish retreat for anyone who loves nature.
#14. Shipping container cabin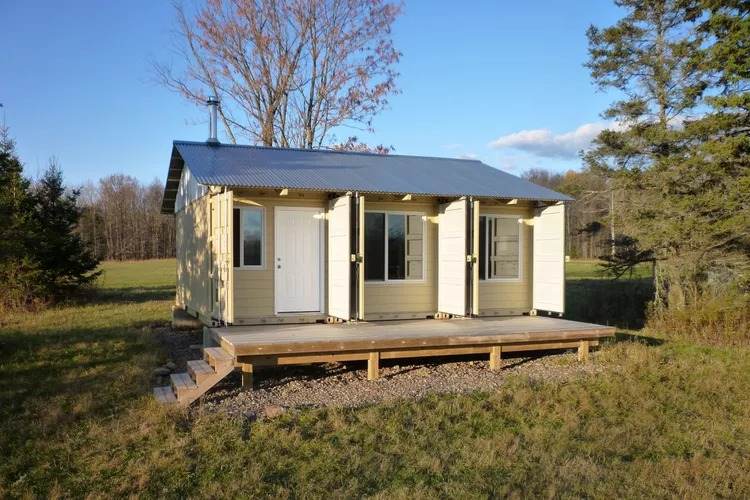 Shipping containers, which are usually used for transporting goods across the world, can be transformed into beautiful and creative cabins. They are durable and secure, as they are designed to withstand harsh weather and rough handling.
#15. Little lake cabin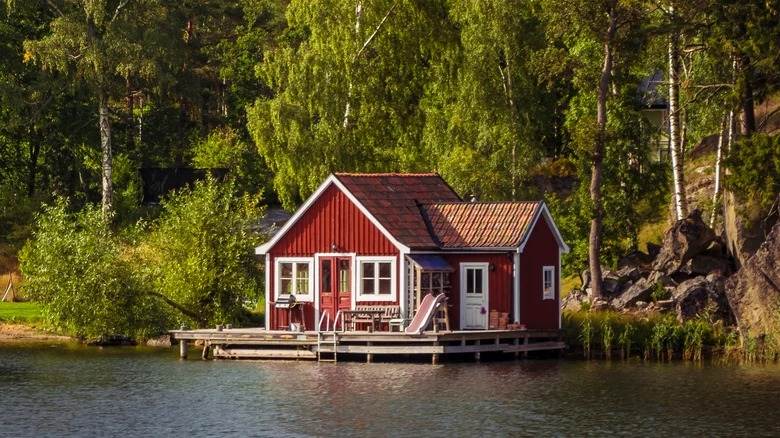 You should absolutely think about constructing a modest lake cabin like this if your land is near water.  You can design a deck for a BBQ and for relaxing, which is equipped with a slide and steps that go down the lake.
#16. Green roof cabin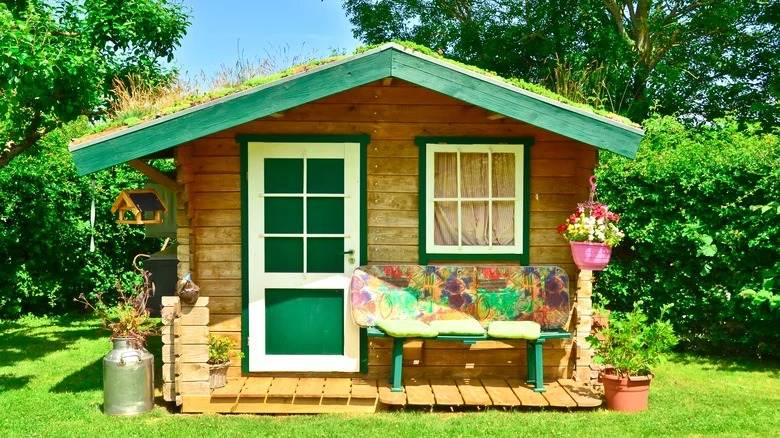 Green roof cabins are often covered with vegetation, such as grass, flowers, herbs, or succulents. They can provide insulation and energy efficiency, as they reduce heat loss in winter and heat gain in summer.
#17. Pink cabin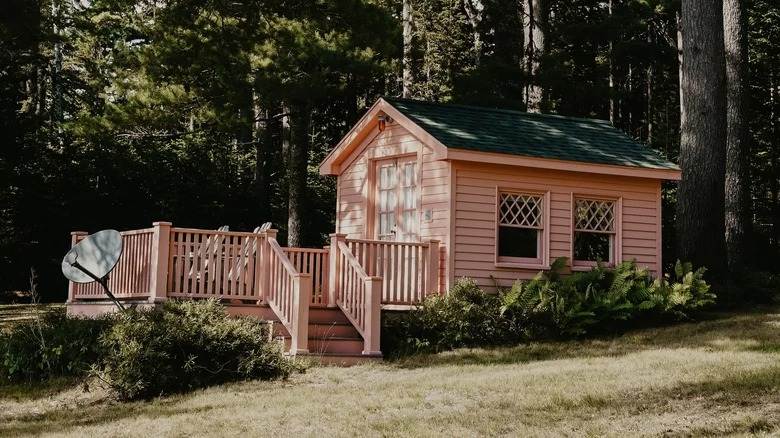 You can use a pink color scheme for their exterior or interior design. They can bring a cheerful, romantic, or whimsical atmosphere, contrast with the natural environment and stand out from other cabins.
#18. Traditional Swedish-shaded cabin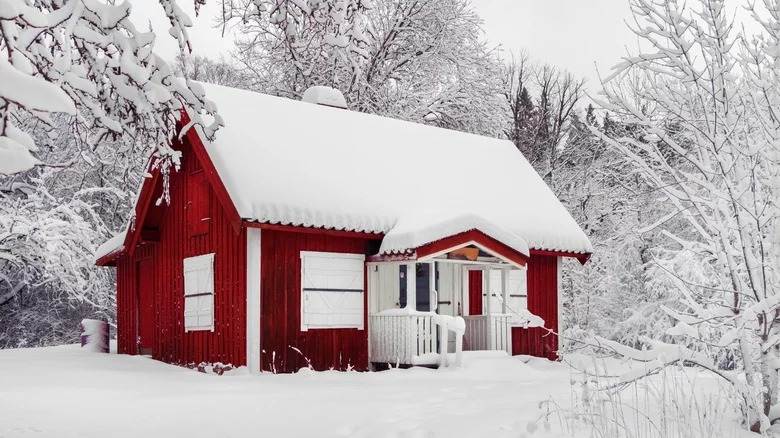 A traditional Swedish-shaded cabin is often painted in a distinctive red color. They are usually simple and modest in their design, with one or two stories, a gabled roof, and small windows.
We hope you've been inspired by our collection of cabin ideas that celebrate the allure of rustic living and the beauty of nature's embrace. If you found our article helpful and delightful, please consider hitting that "like" button and let us know which one is your favorite.