DIY planter ideas offer the perfect blend of gardening and crafting, empowering you to showcase your unique style and nurture a flourishing indoor or outdoor garden. If you don't have a green thumb, don't worry because the majority are ideal for beginners. Some are as simple as painting them, while others require woodworking to create entirely new planters.
To help you complete control over the aesthetics and functionality of your gardening space, here are 20 ideas for the most inspiring and one-of-a-kind DIY planters.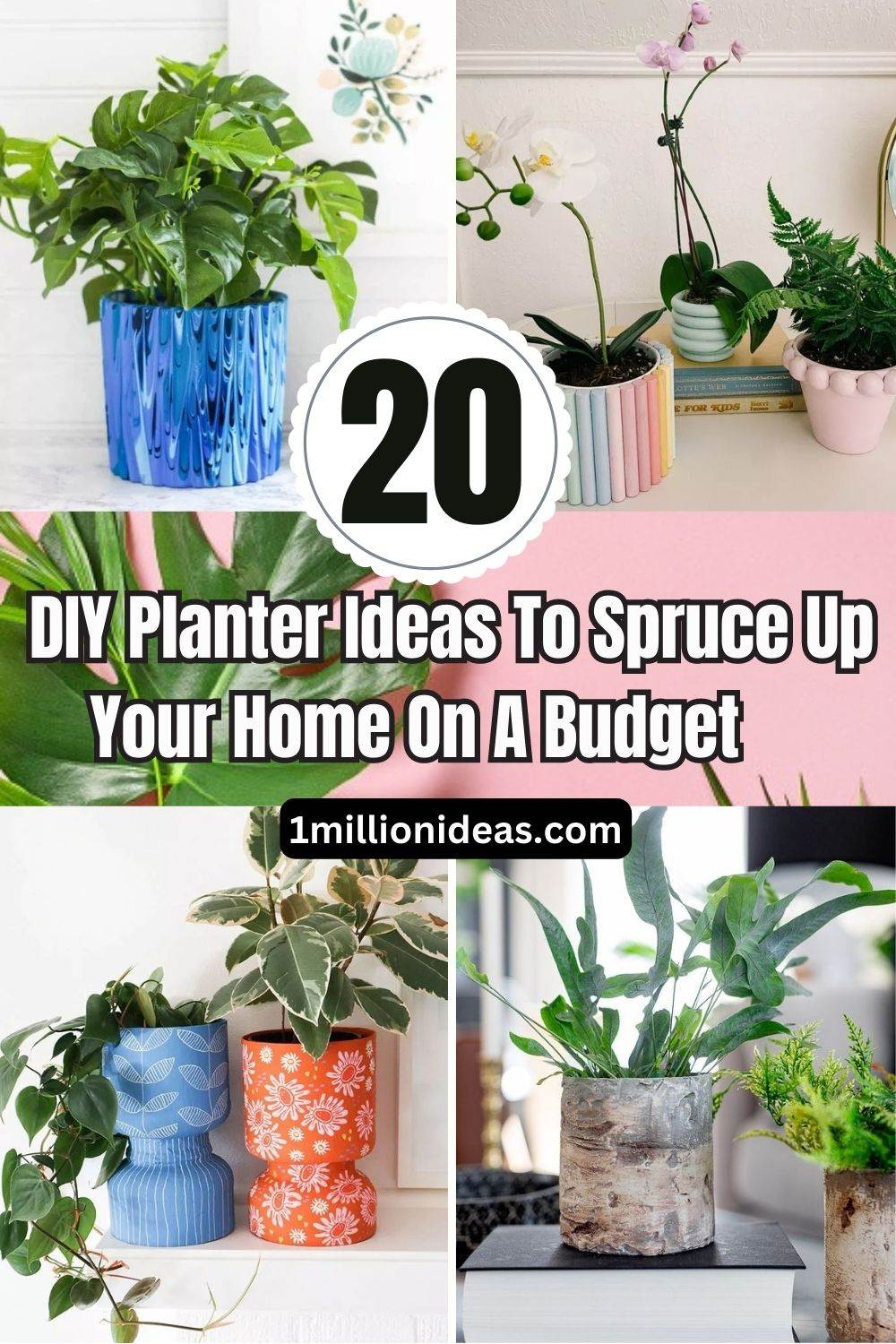 #1. Pour pain planter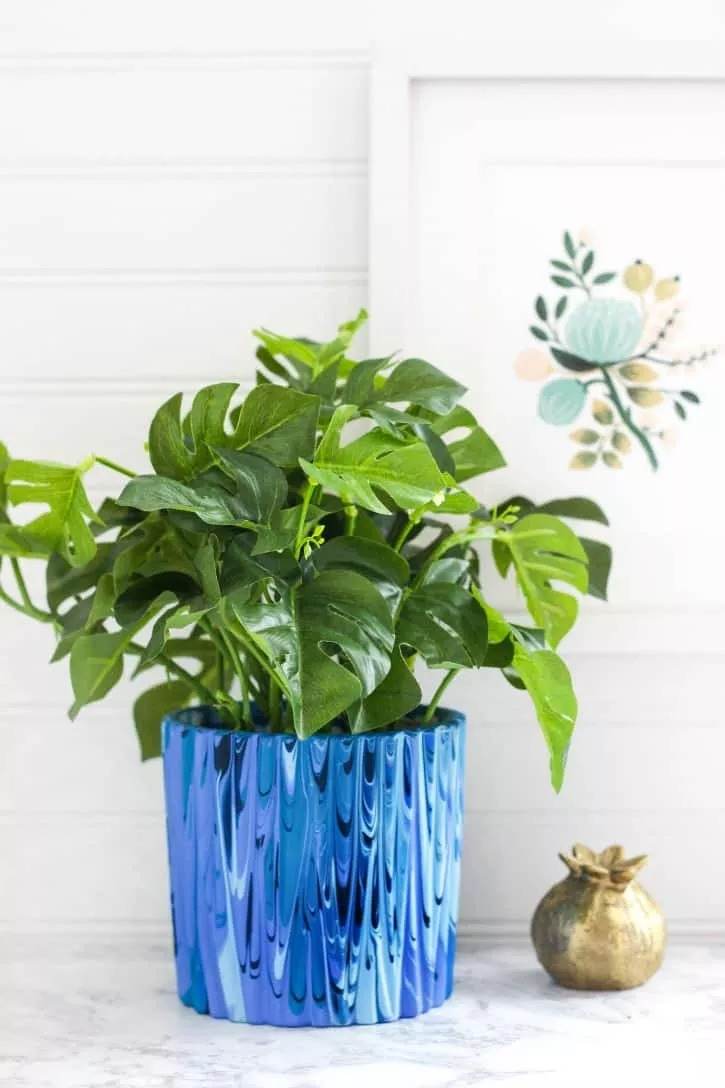 It looks like several shades of blue paint trickling down the planter. For other DIY projects, you can use any colors you like to achieve the same effect.
#2. Herb planters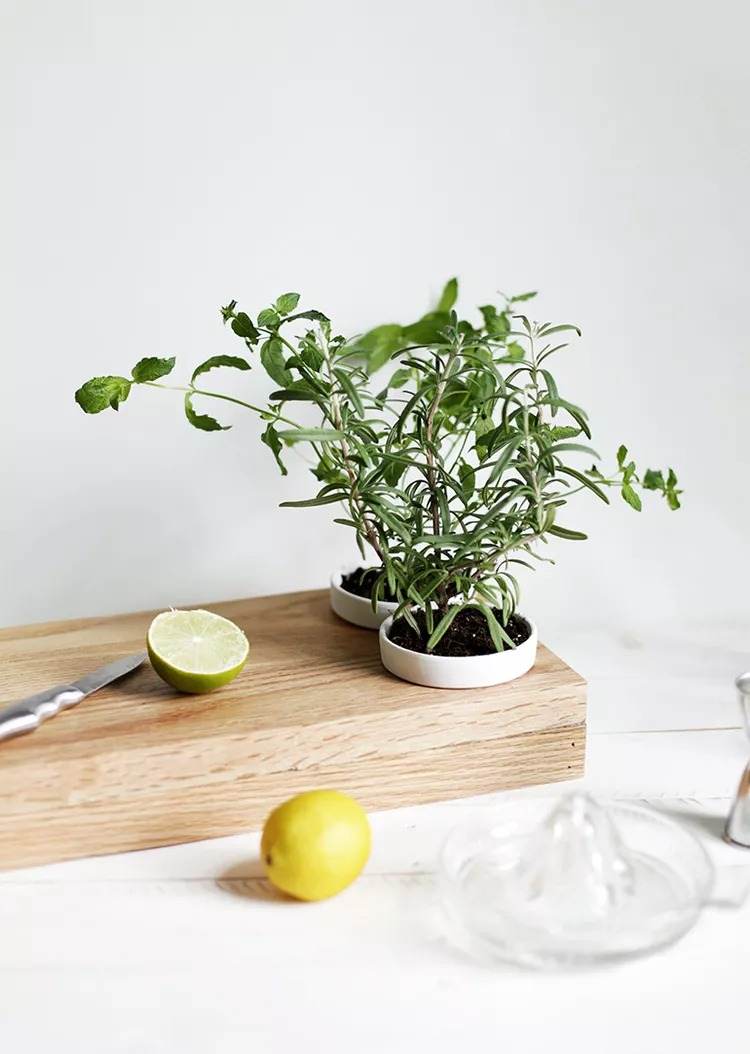 You can have herbs right at your fingertips with this DIY project. It requires making a cutting board and drilling the holes for the pots' drop holes.
#3. Concrete planters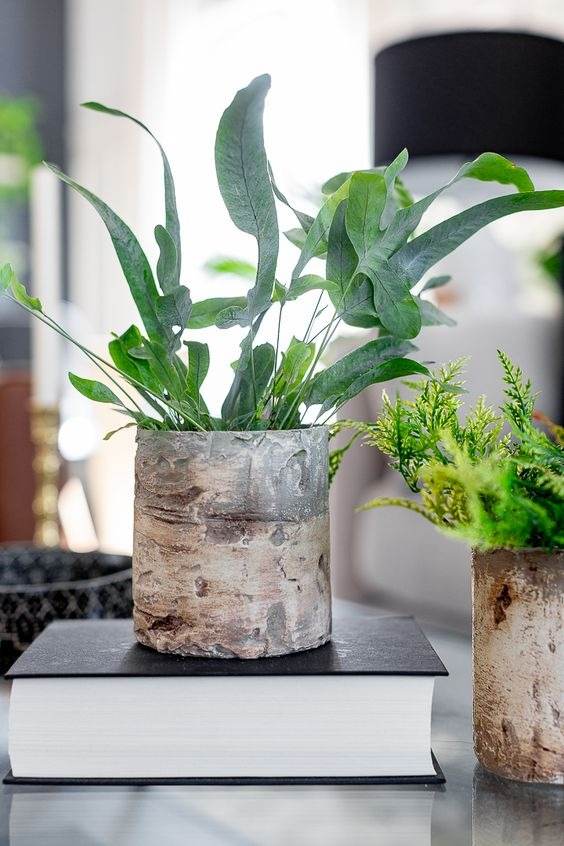 You can add a concrete finish to your planters just by painting it. Use cement paint and apply it to the planters.
#4. Gradient planters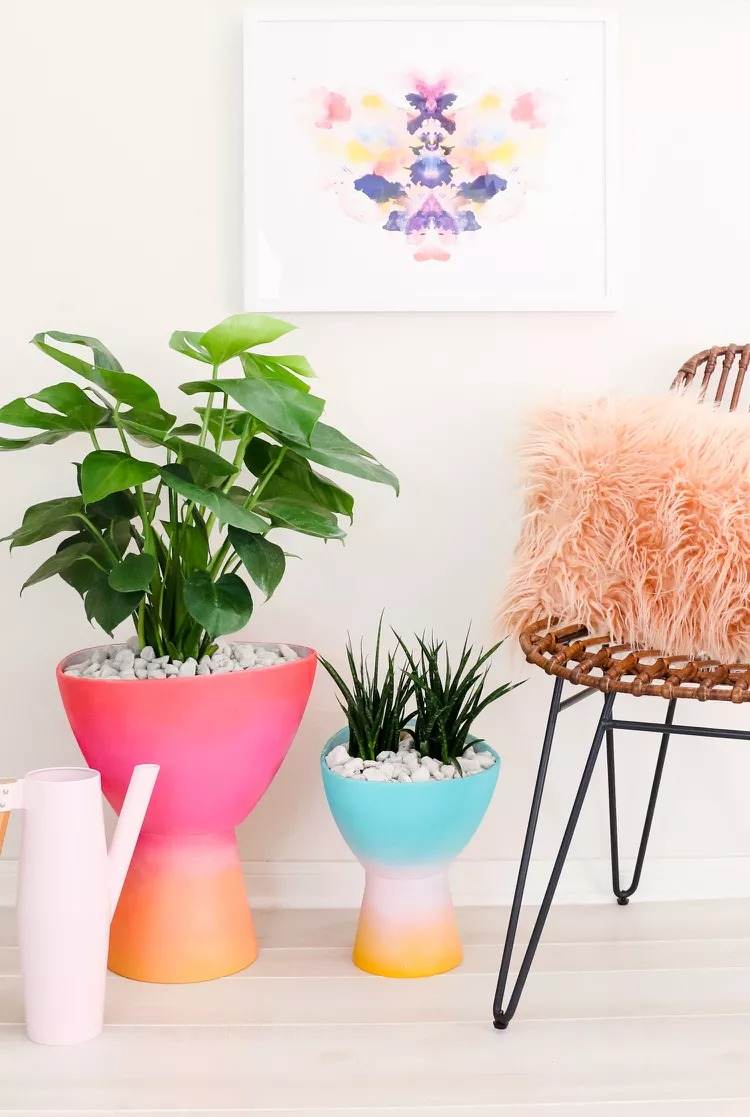 These striking planters are simple to replicate. A fun gradient pattern can be made by using spray paint in a variety of colors.
#5. Wooden planter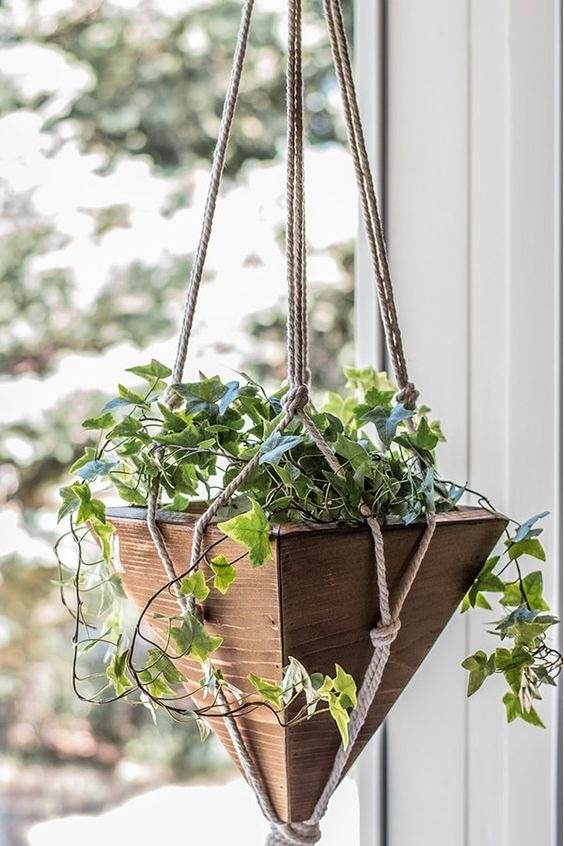 You can use different types of wood, such as cedar, pine, or pallet wood, to create a planter that suits your style and budget. You can also paint or stain your planter if you want to add some color or protection.
#6. Marbled planter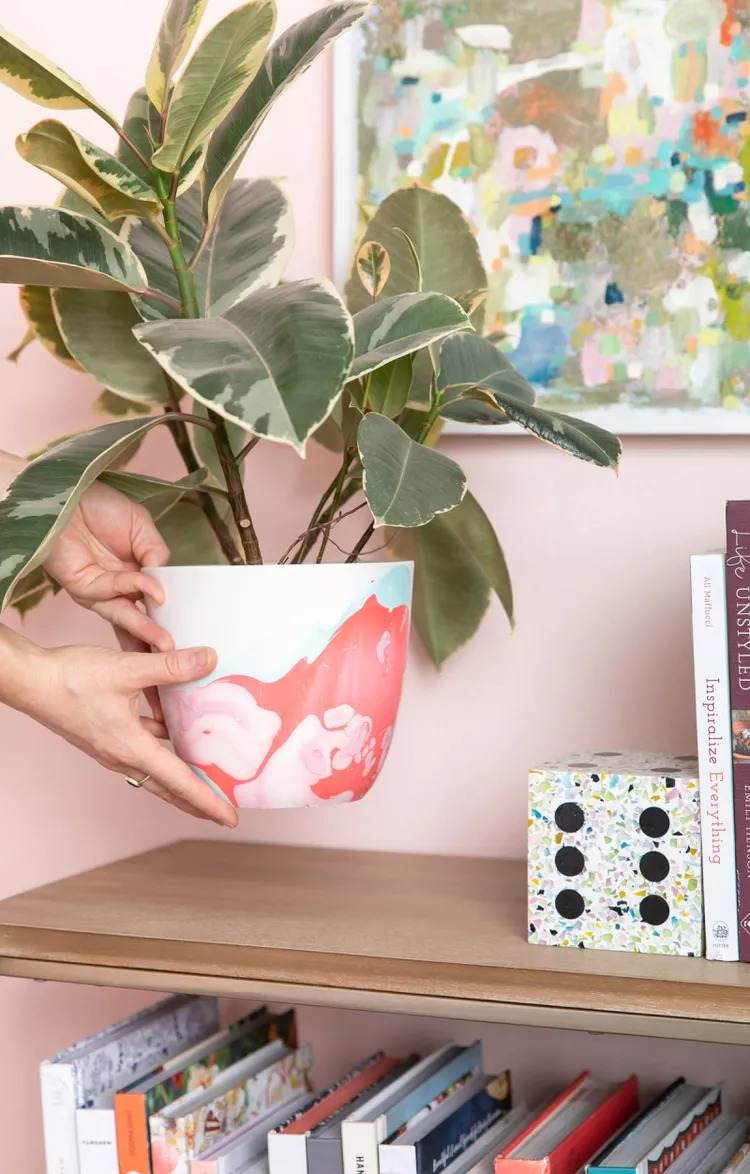 An approach to creating some original artwork in colors you might not have access to in paint is by painting with nail polish. This marble design on planters makes them appear fantastic in any style.
#7. Bowl planter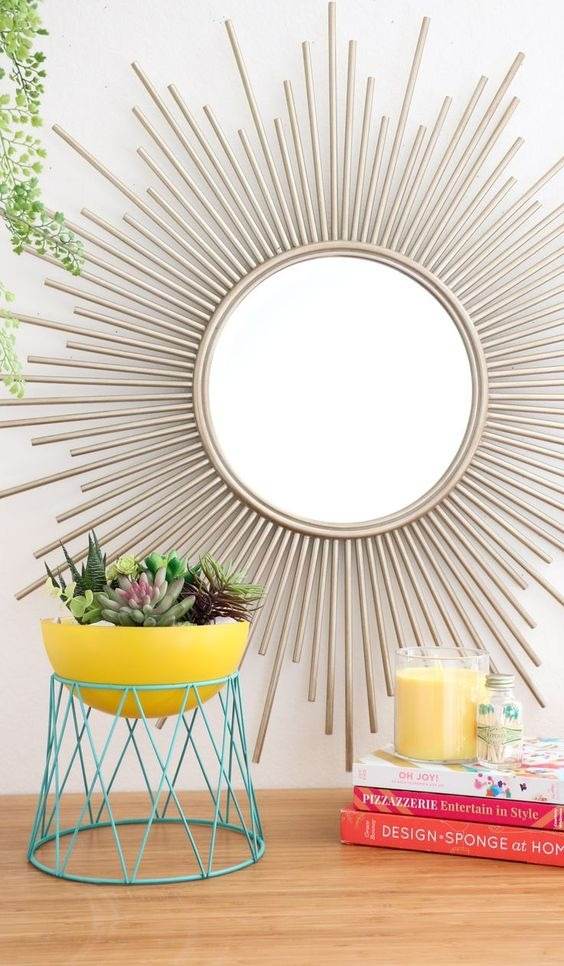 With this DIY planter idea, you can give indoor plants a different kind of home. This planter will look stunning on a shelf or counter
#8. Rattan planters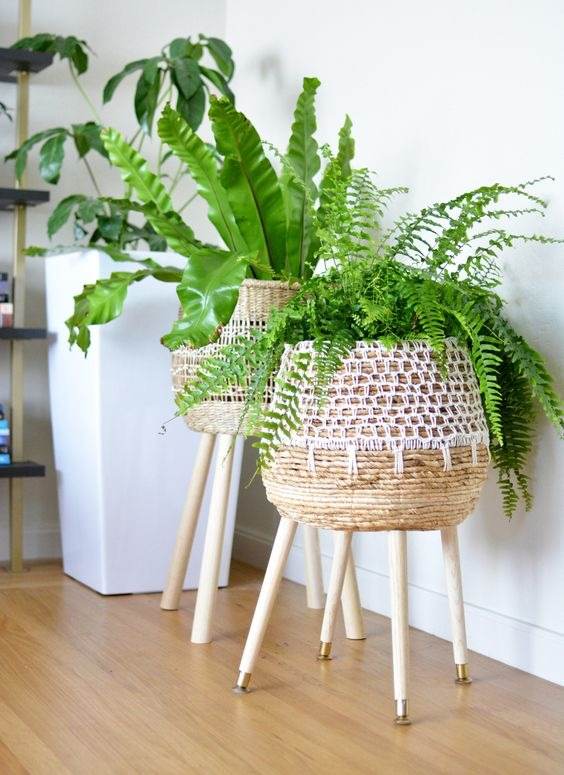 Making DIY rattan planters is a creative and budget-friendly way to add some natural and boho vibes to your home. After attaching the rattan material to your planter, paint or stain it if you want to change its color or protect it from weathering.
#9. Vertical wall planters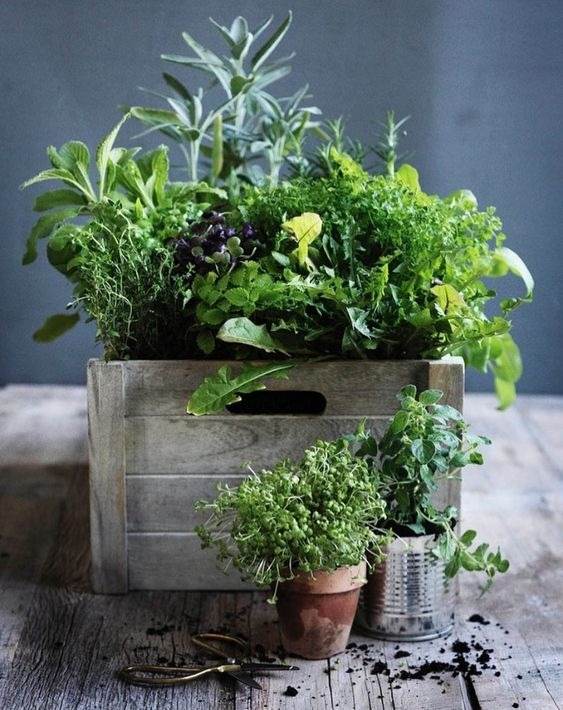 This wooden box requires some simple woodworking techniques. Besides herbs, it can be used to display your succulents or flowers in the kitchen.
#10. Protein powder tub planter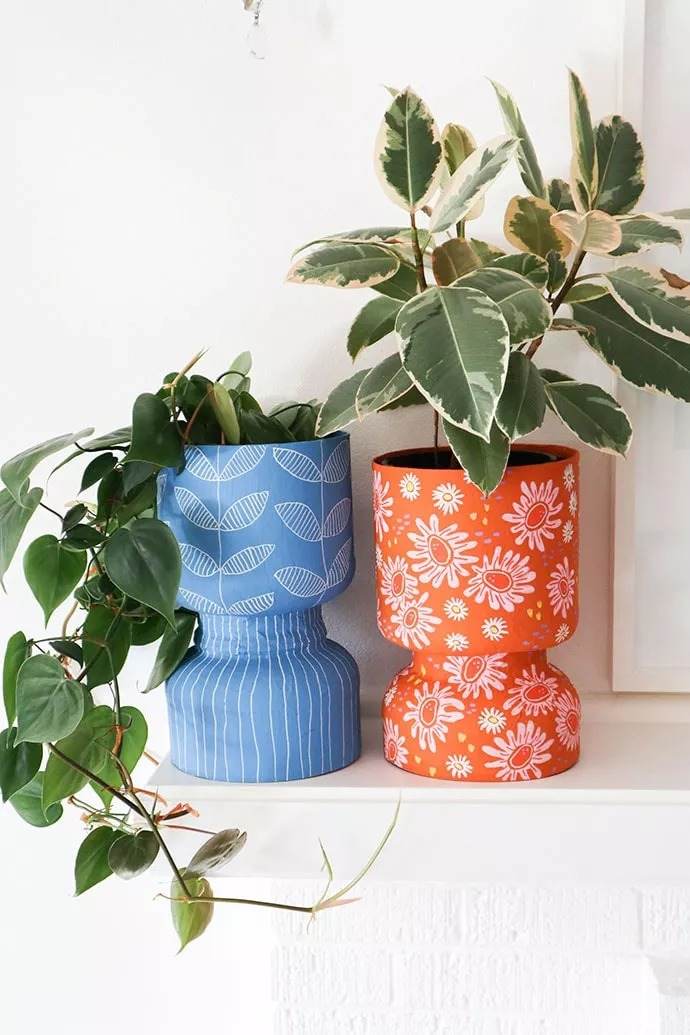 One way to make planters from protein powder tubs is to cut off the top of the tub, poke some holes at the bottom for drainage, and paint or decorate the outside of the tub. Another way is to decoupage them with paper.
#11. Fabric planter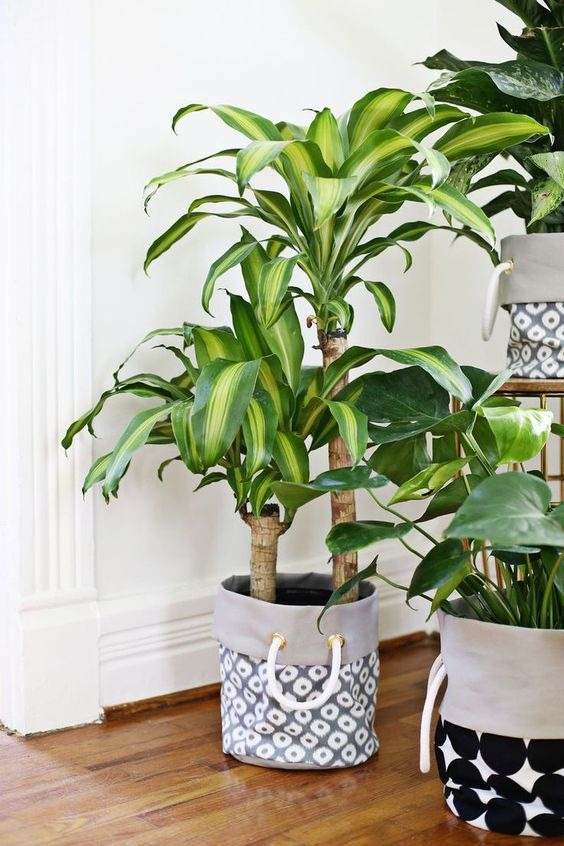 A fabric planter can be made from any type of fabric, such as canvas, denim, burlap, or cotton. Make sure you measure and cut the fabric to fit the planters inside.
#12. Tea cup planters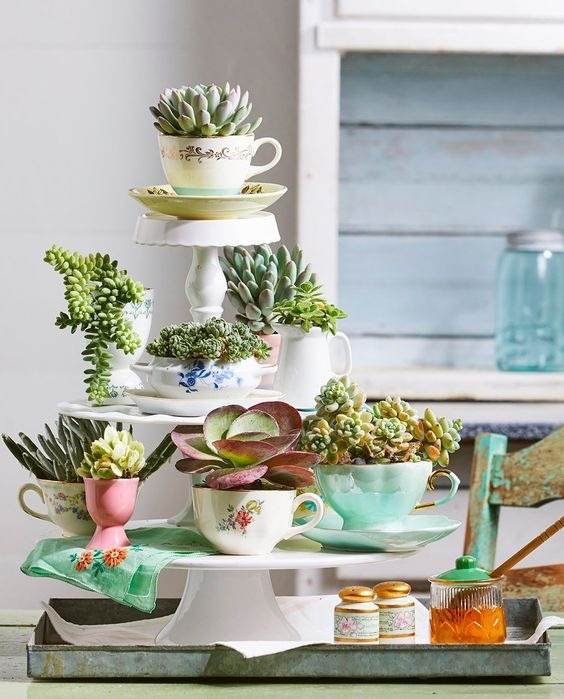 Making tea cup planters is a wonderful way to reuse old or mismatched tea cups and saucers and turn them into beautiful and unique planters. You can plant succulents, flowers, herbs, or even create mini water gardens or fairy gardens in your tea cups.
#13. Clay planters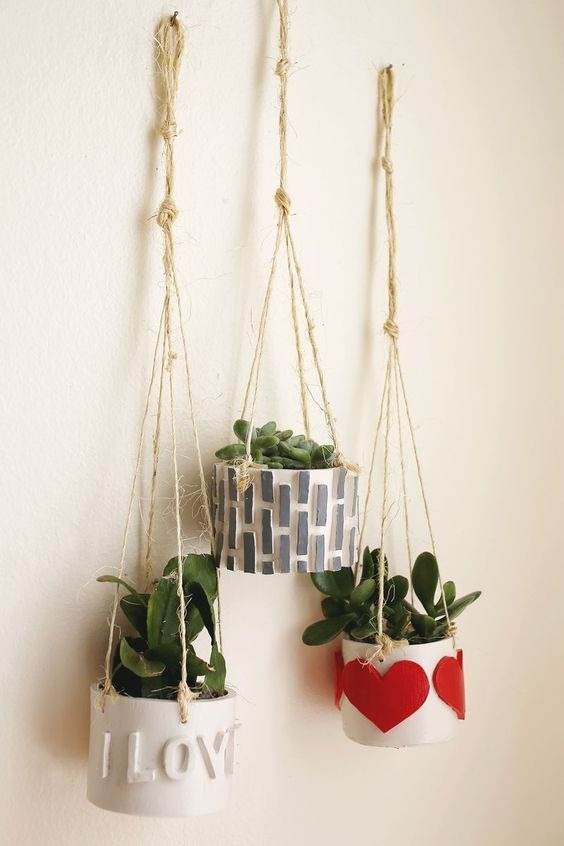 You can create your own clay planters to suit your style instead of buying one. Wrap the clay around the base of your planter or create a pattern with different pieces of clay.
#14. Wood crate planter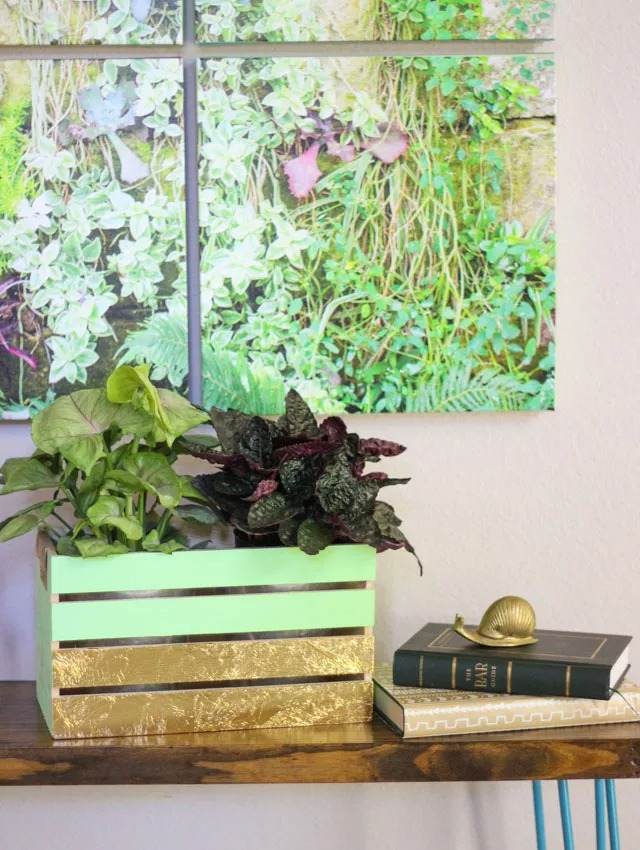 This crate is embellished with paint, gold leaf, and leather cording. You can change color and style to match your decor.
#15. Cinder block planters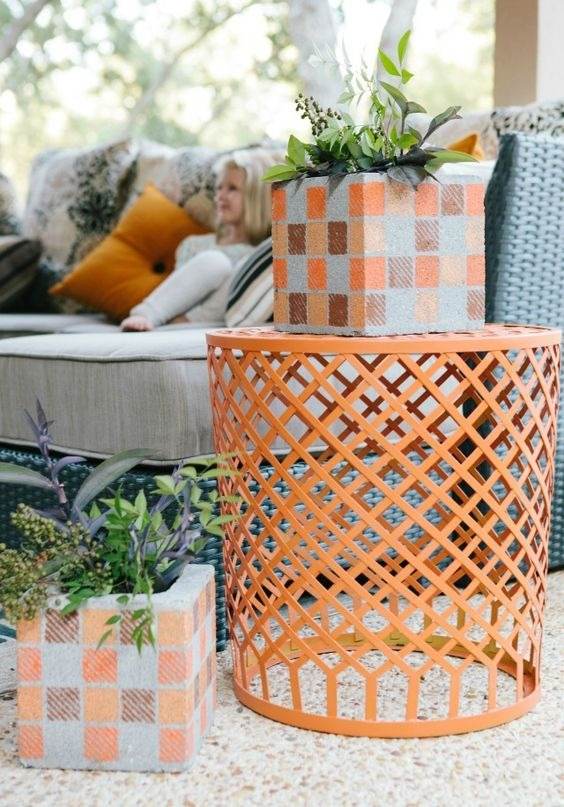 You can use these cinder block planters indoors or outdoors to protect all of your plants. It is a vessel that has a geometric pattern applied to it.
#16. Geometric planters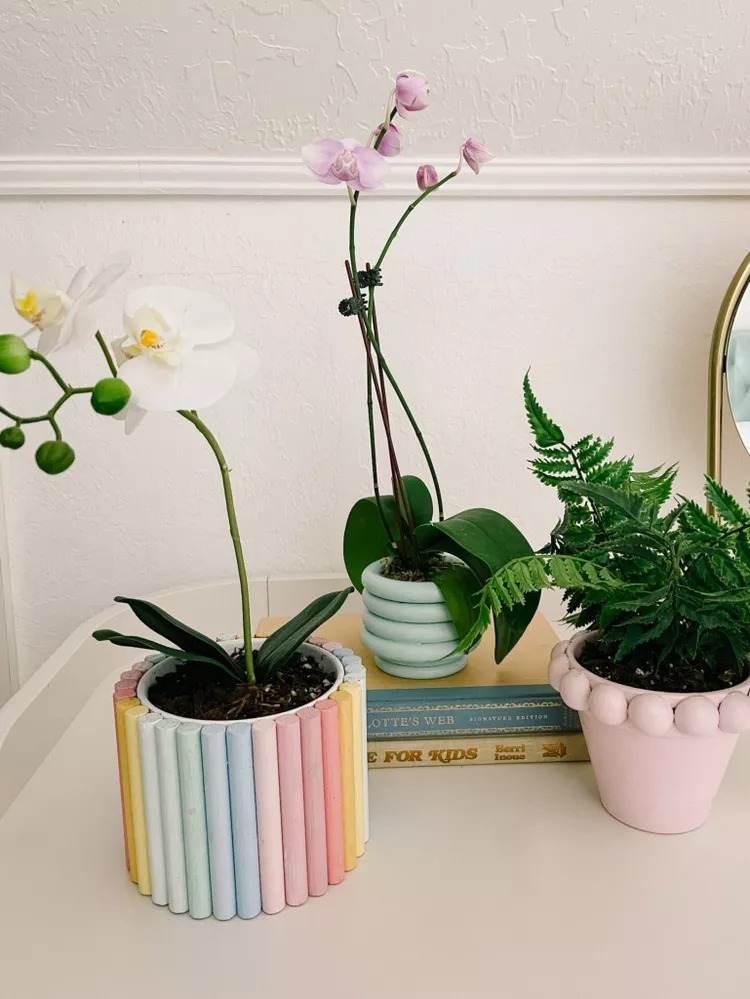 It seems like so much fun to display these planters! You can create one as a spotlight or create several to create a collection of pots.
#17. Boho-styled planter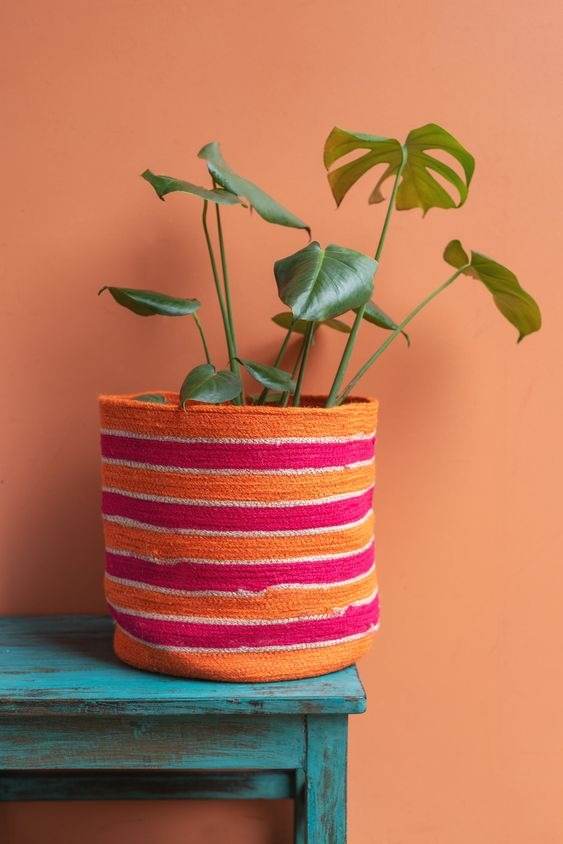 Boho-styled planters are planters often featuring natural materials, earthy colors, geometric patterns, or ethnic motifs. Besides covering it with wicker or rattan, you can use clay pots and paint them with different colors or patterns.
#18. Lego planter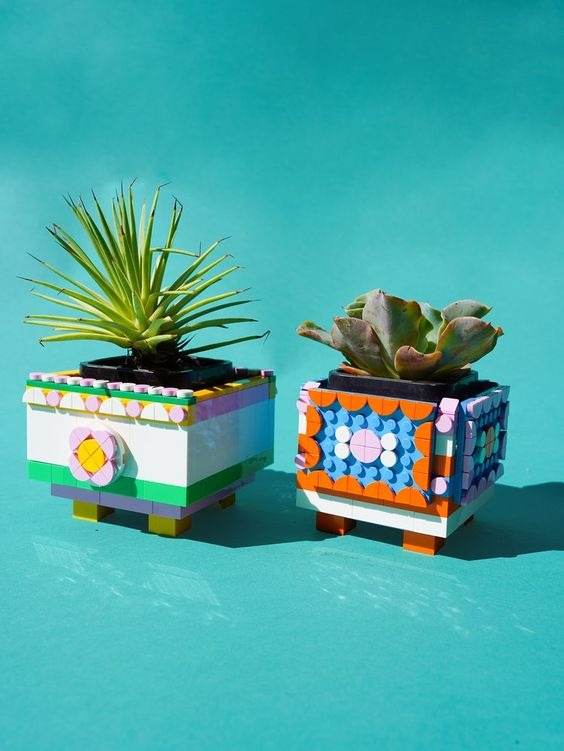 Both children and adults can nail this DIY project. One of the most important steps is to drill a hole in the bottom of each LEGO planter for drainage.
#19. Wood planter box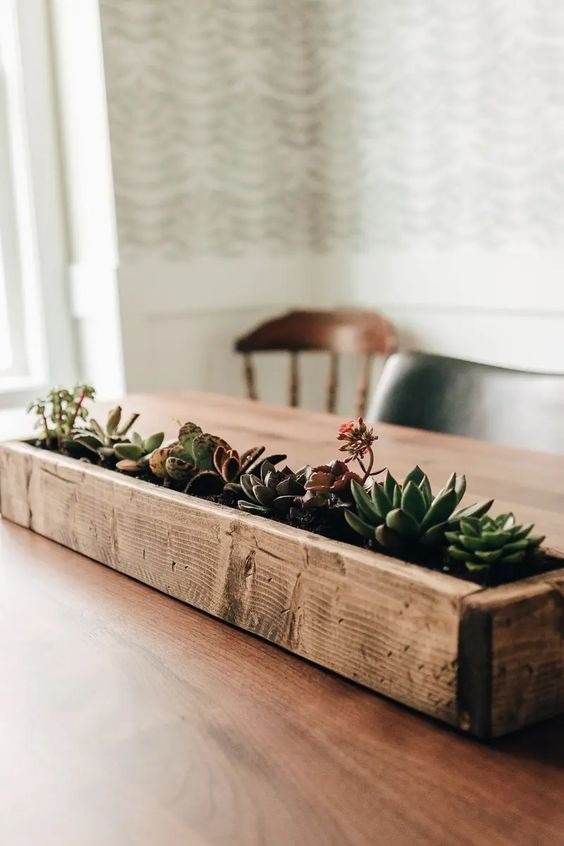 A wood planter box is a simple and attractive way to grow plants and flowers. You can be placed in your garden, patio, kitchen, balcony or anywhere in your home.
#20. Gold ring hanging planter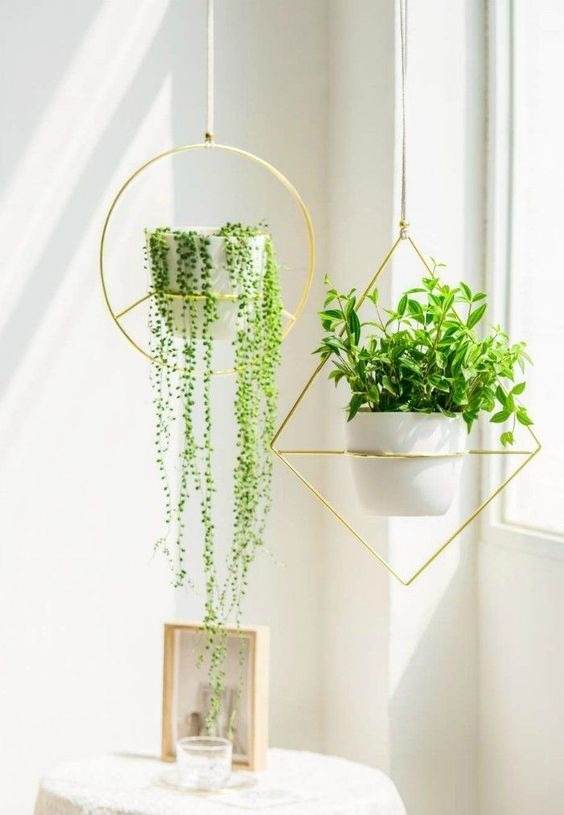 A gold ring hanging planter can be made from gold metal rings, gold floral wire, a clay flower pot, and a brass planter chain. It provides a more elegant way to watch your plants thrive.
DIY planter ideas are a fantastic opportunity to engage in DIY projects that are suitable for all skill levels, making them accessible and enjoyable for everyone. If you've crafted your DIY planter projects and the delightful green spaces, please let us know by sharing and leaving a comment below.