If you are looking for something new and special to spice up your garden, here we show you some wonderful artistic pebble projects for you. Pebbles are a great gift by Natural Mother, all pebbles are the sense of closeness to Mother Earth that they evoke. This is the reason why they are excellent for unique garden landscaping ideas, and low-maintenance, budget-friendly alternatives.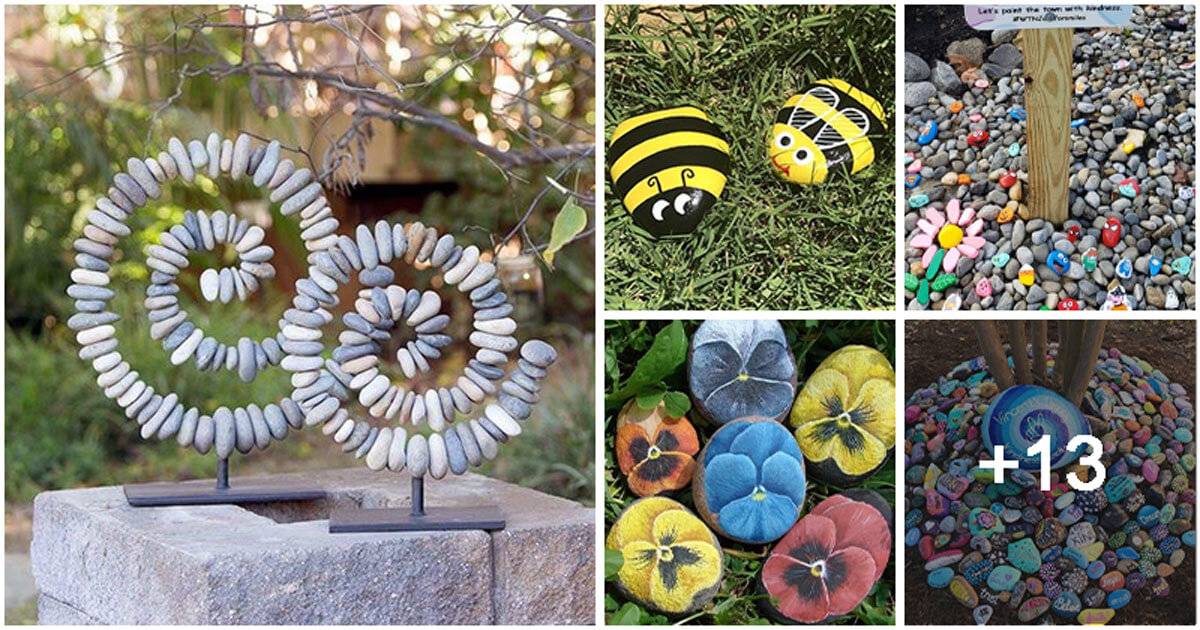 Owning a beautiful garden pebbles art isn't difficult! You don't need to be artistic, or even particularly creative because these ideas are easy and fun pebbles. Also, tiny pebbles are easy materials to obtain for crafts, then you can use these pebbles to create yard art. Add the sturdiness of these buddies, and you get a pebble garden that surely looks more beautiful and attractive than your usual garden. Have fun!
#1 DIY Tic-tac-toe Painted Rocks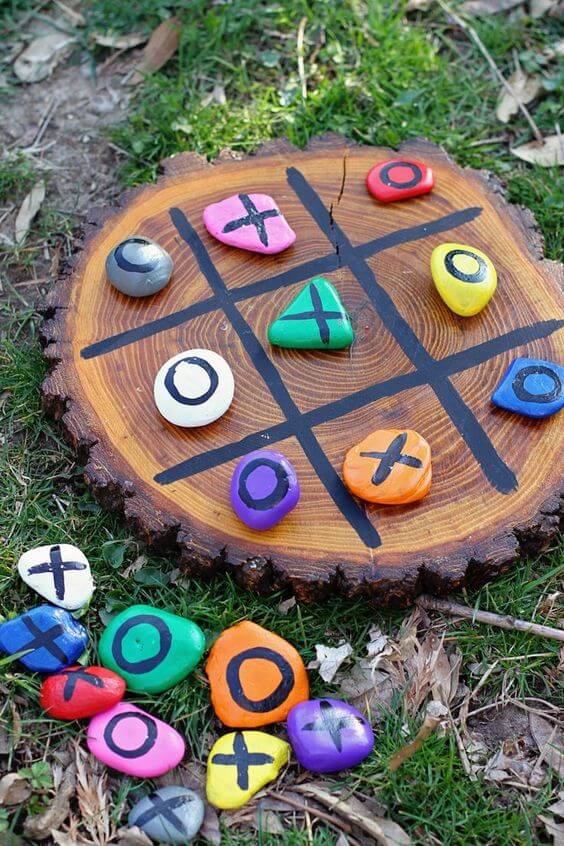 Source: Runwildmychild
#2 DIY Dry Creek Bed
Source: Dawn Kendall
#3 A Green Frog!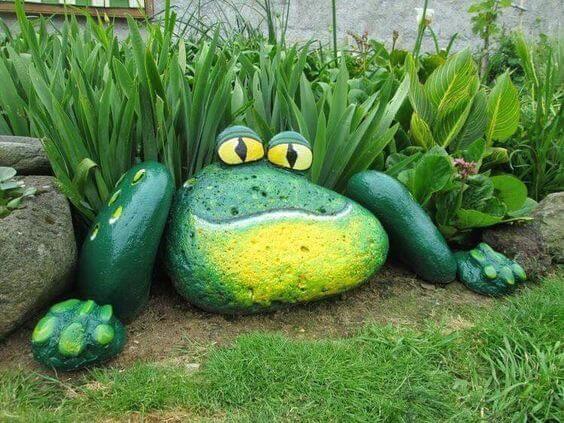 Source: Kidsactivitiesblog
#4 Painted Rock Bumble Bee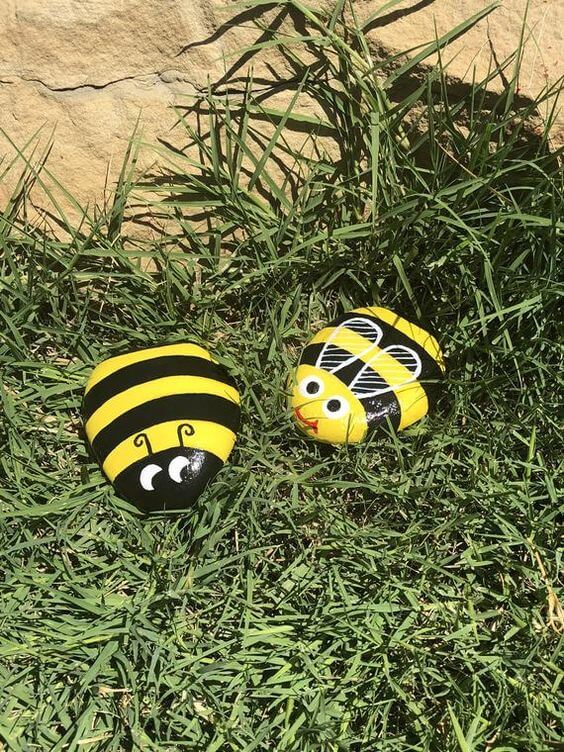 Source: Thedestinyformula
#5 A Flowering Cacti Pot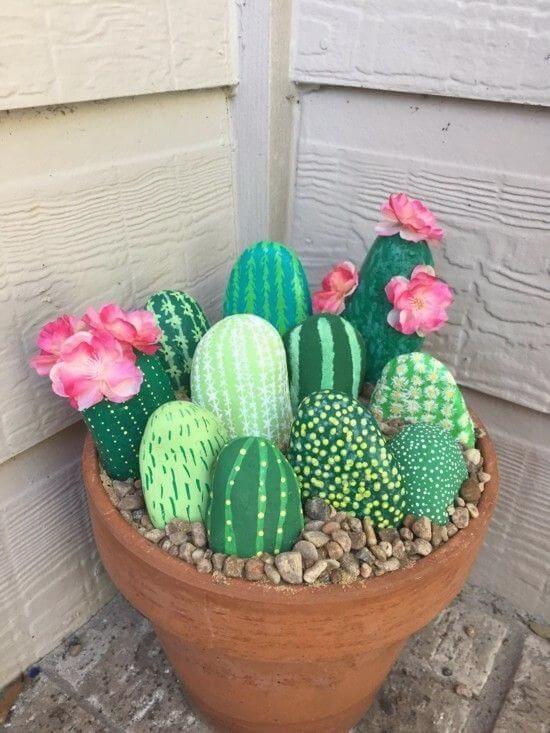 Source: Tumblr
#6 Yard Pebble Landscaping Idea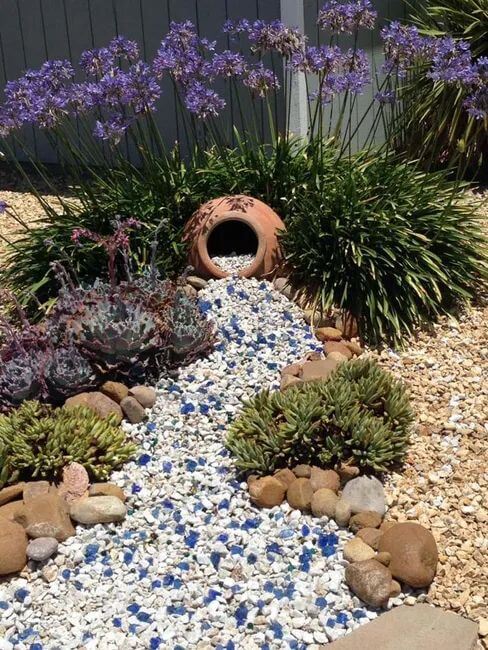 Source: Decorhomeideas
#7 Painted Pebble World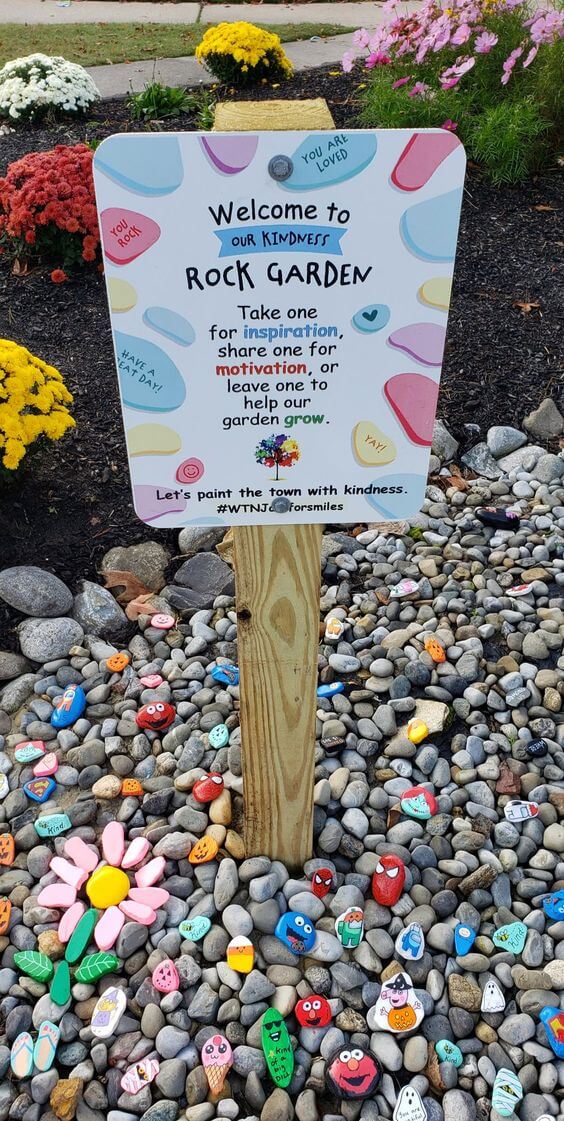 Source: Thesunpapers
#8 Colorful Garden Mulch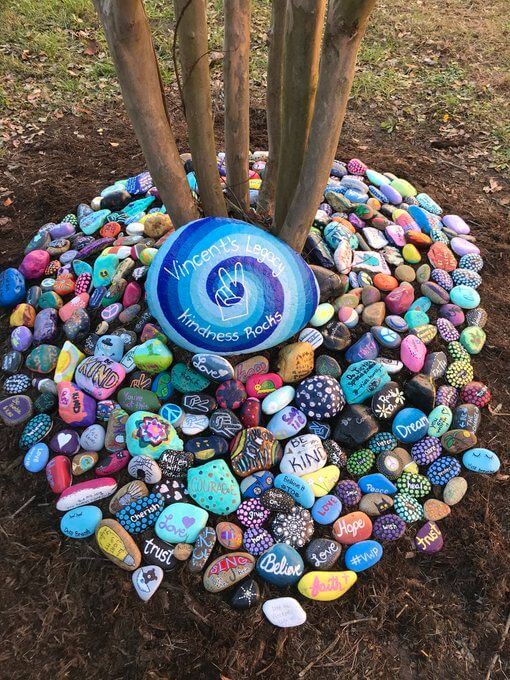 Source: Twitter
#9 Garden Markers
Source: Adventure-in-a-box
#10 Free Rock Flower Garden
Source: Kitchenfunwithmy3sons
#11 Painted Pebble Flower
Source: Binged
#12 Footprints Made From Pebbles
Source: Garden
#13 Stone Spiral on Stand
Source: Modishstore
#14 A Focal Point On Lawn
Source: Decorhomeideas
#15 A Dragonfly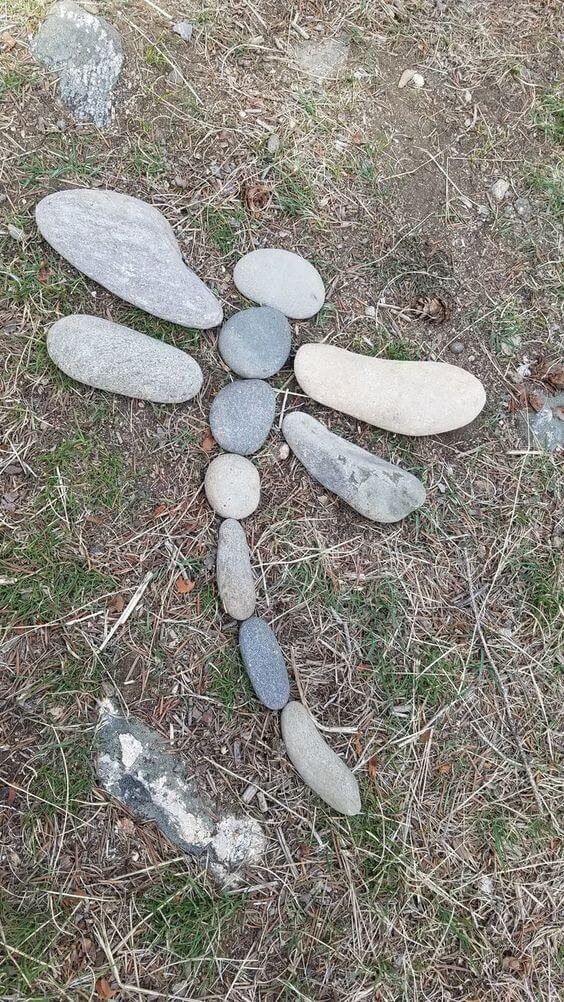 Source: Pinterest
#16 DIY Plant Stand
Source: Bhg
#17 DIY Rain Chain
Source: Houzz
#18 Ladybug Painted Rocks
Source: Craftsbyamanda