Creativity is the strongest unique point of nails. Creative and novel style nail ideas are easy to attract girls who are especially interested in, from floral patterns to cute icon images.
Each set of nails has different styles. There is a Korean style set or a stylized French trend set with two different colors for girls who prefer a simple style but still show their beauty. Let's check 20+ unique and creative nails that will get you noticed and screenshot immediately!
#1
Girls are often easily attracted by the softness of butterflies. Butterfly images are applied and created by many people in many fields and nails are no exception.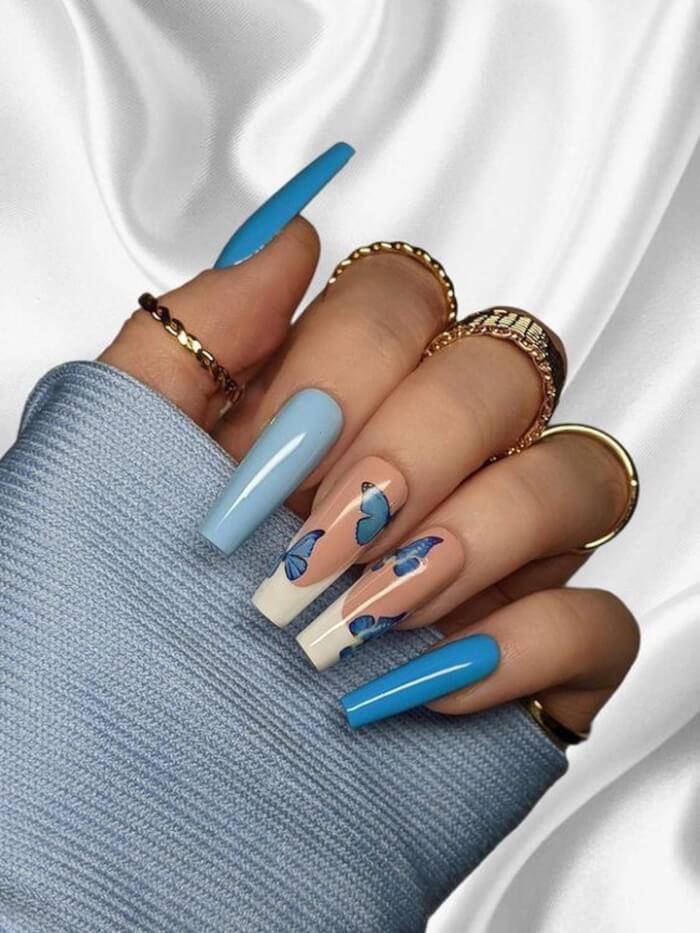 Source: unknown
#2
Flower is the most beautiful pattern. You can use it by drawing in the same color or placing rhinestones together.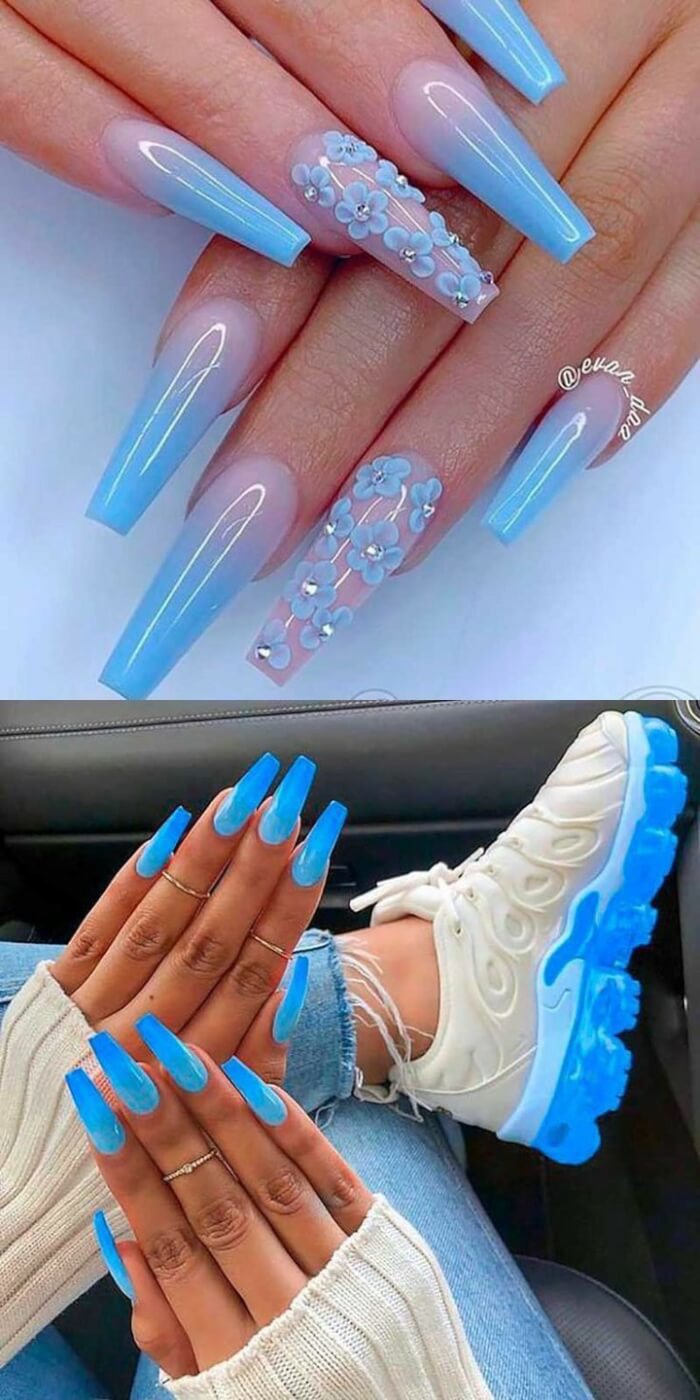 Source: evan_dao
#3
Minimalism with French manicure! However, it is not simple since there are a variety of colors with ombre effect.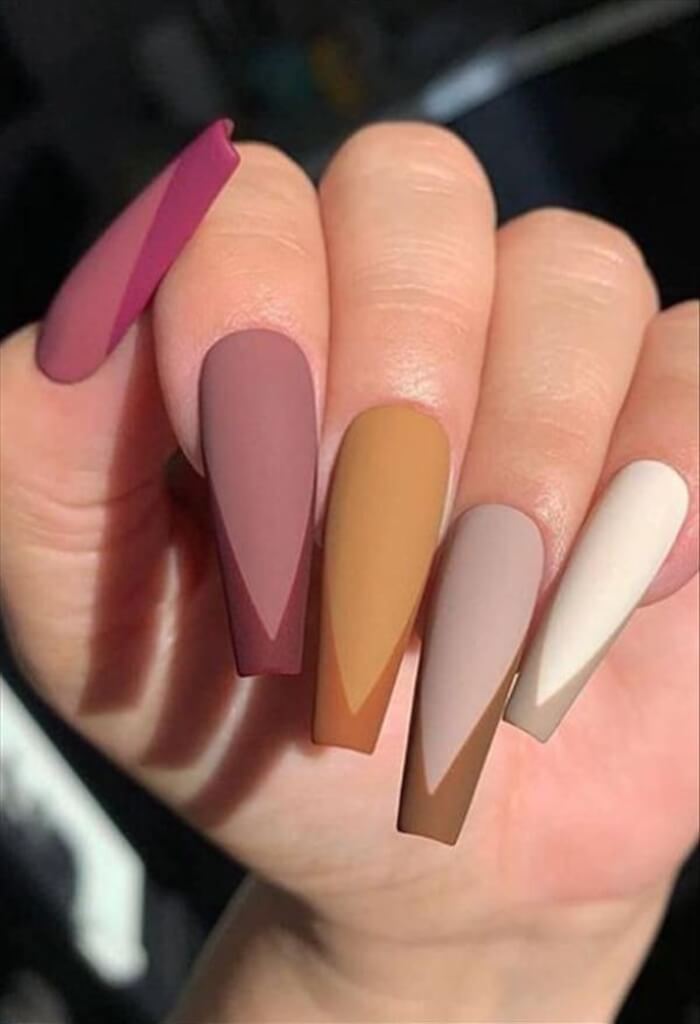 Source: unknown
#4
Have you felt the coming of autumn? Brown is the perfect shade to present the air and nature.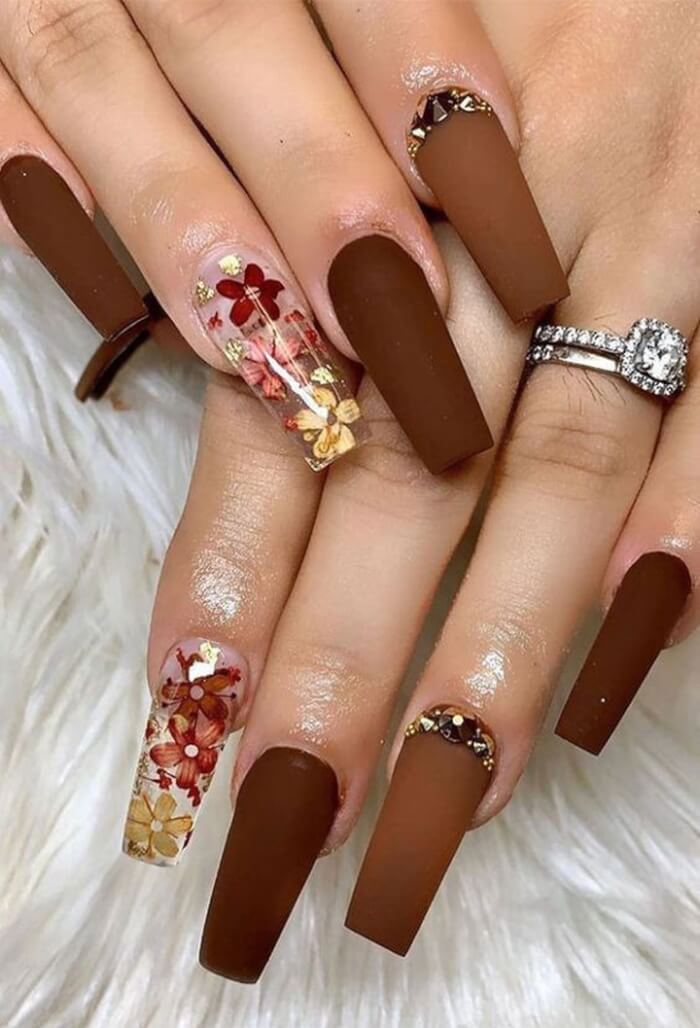 Source: unknown
#5
Marble in gray. It reflects many angles, bringing creativity and magic to the opposite person.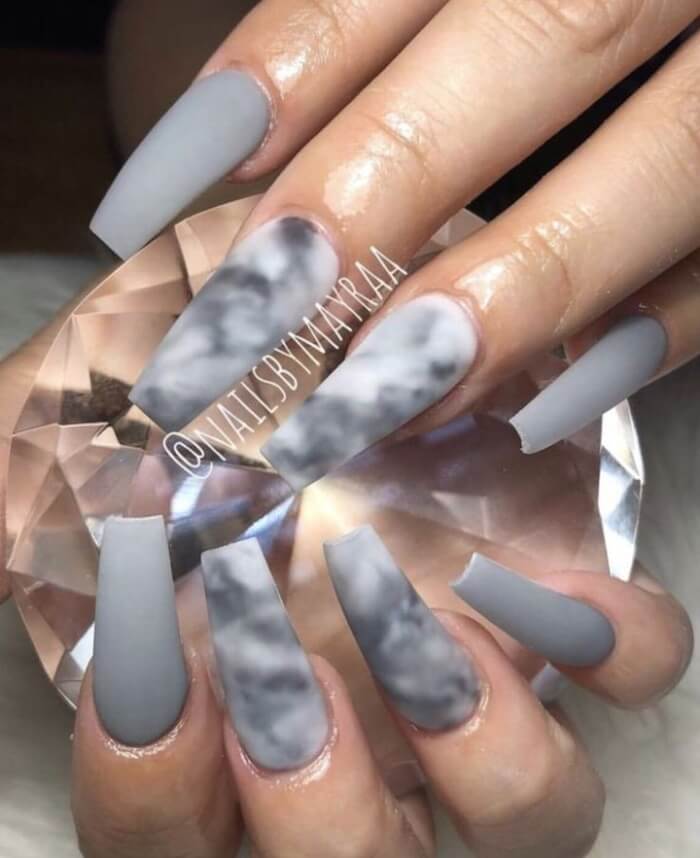 Source: Nailsbymayara
#6
Pink nail designs bring feminine gentleness to girls. Just apply a matte top coat to complete this simple nail set.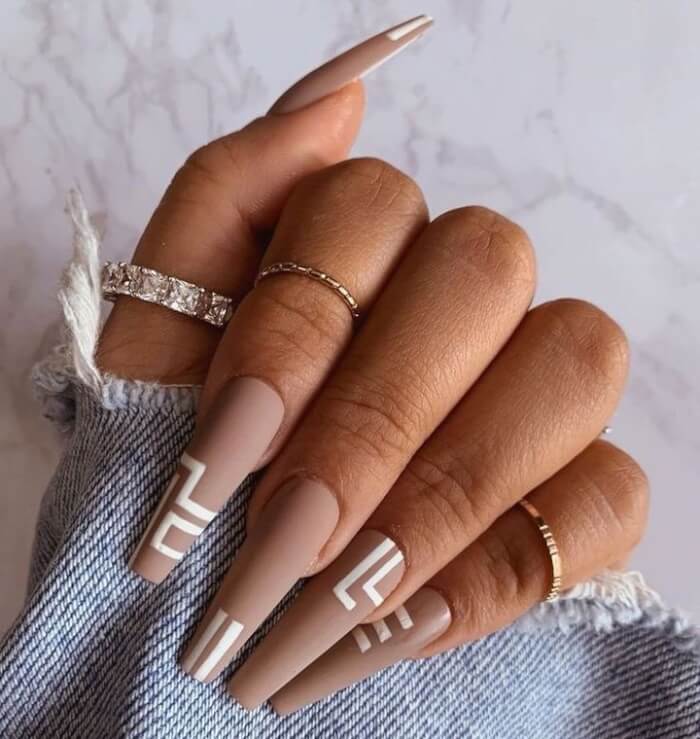 Source: unknown
#7
Ombre wave in latte tone can wake you up in the morning softly.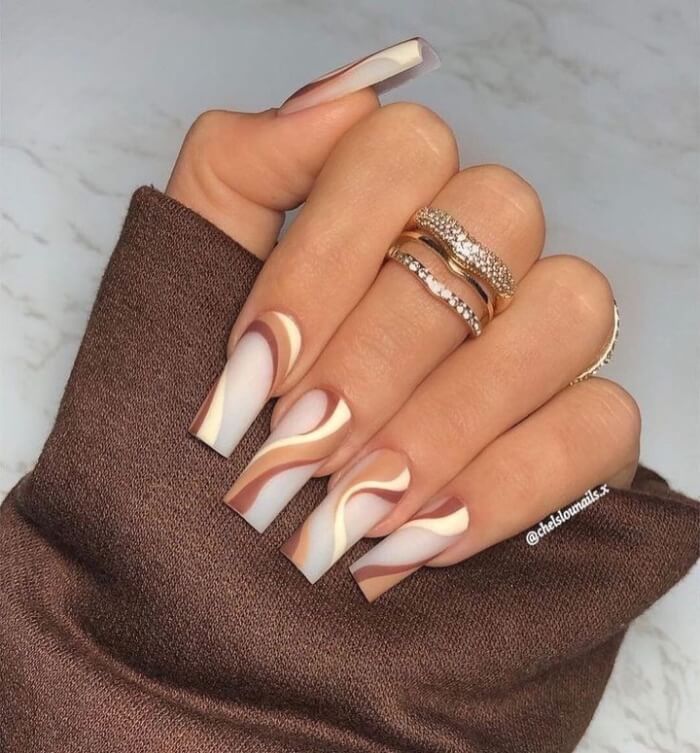 Source: chelslounails.x
#8
Heart in pink! What's more creative and cute than that?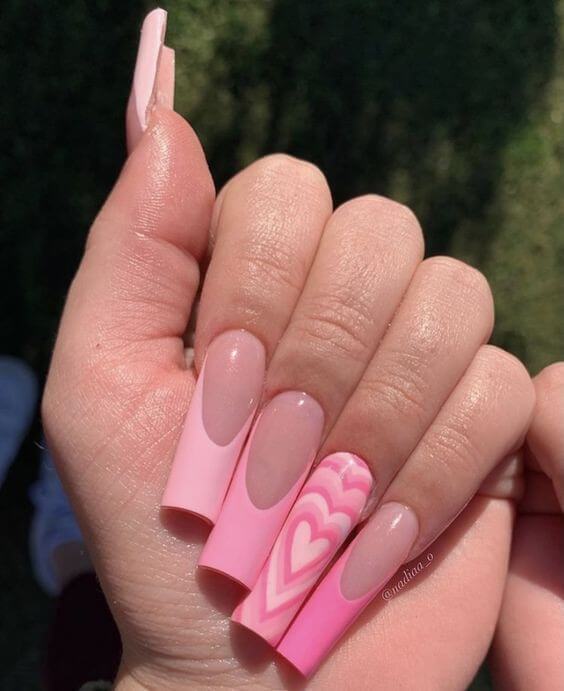 Source: nadiaa_o
#9
Another idea with butterflies but in green color! Look like Tinker Bell, right?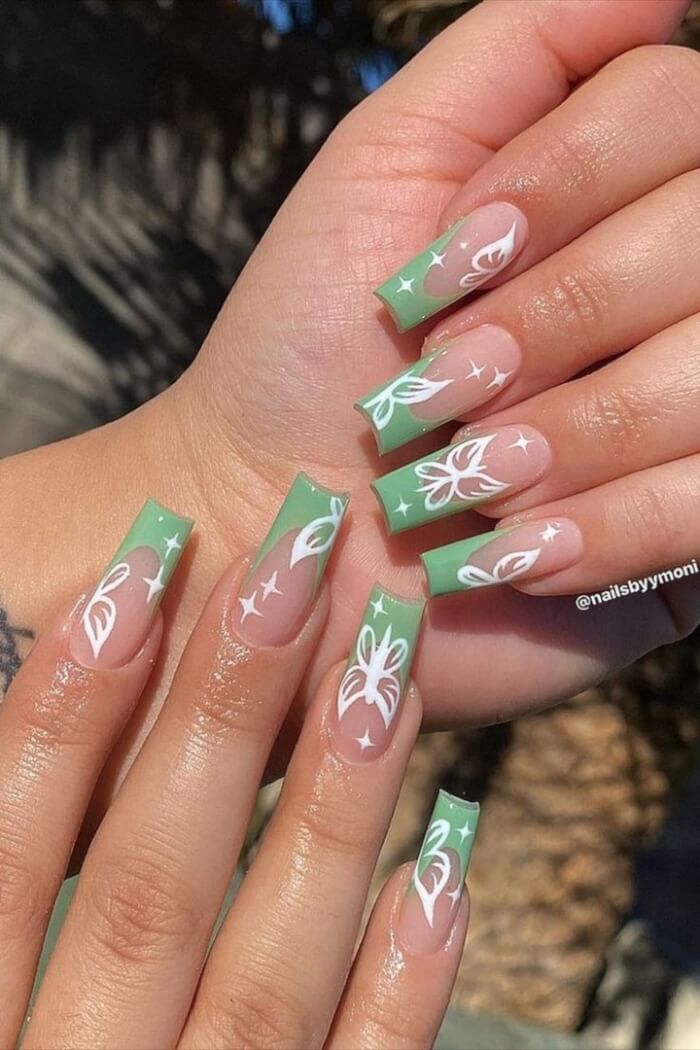 Source: Nailsbyymoni
#10
Beautiful glittery nails make you attract all eyes when attending a school party or going out. White glitters are arranged harmoniously on your hands.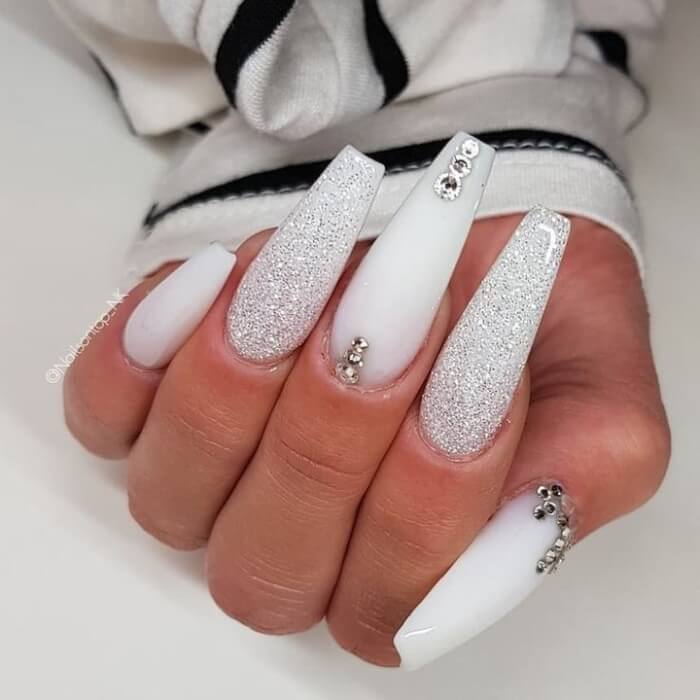 Source: Nailsontop_NK
#11
Coming to the garden of lavender is your dream all days of summertime.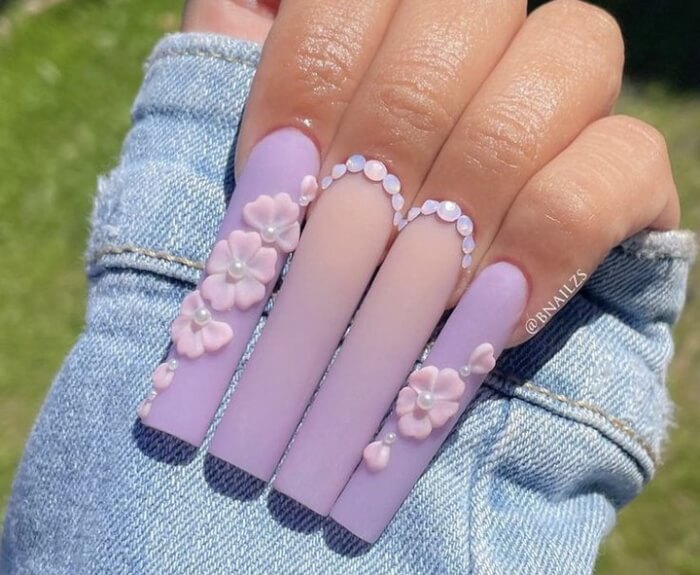 Source: BNAILZS
#12
Beautiful brown nails are very suitable for the chilly autumn and winter weather. Deep colors are used by many young people to bring a feeling of intimacy and warmth.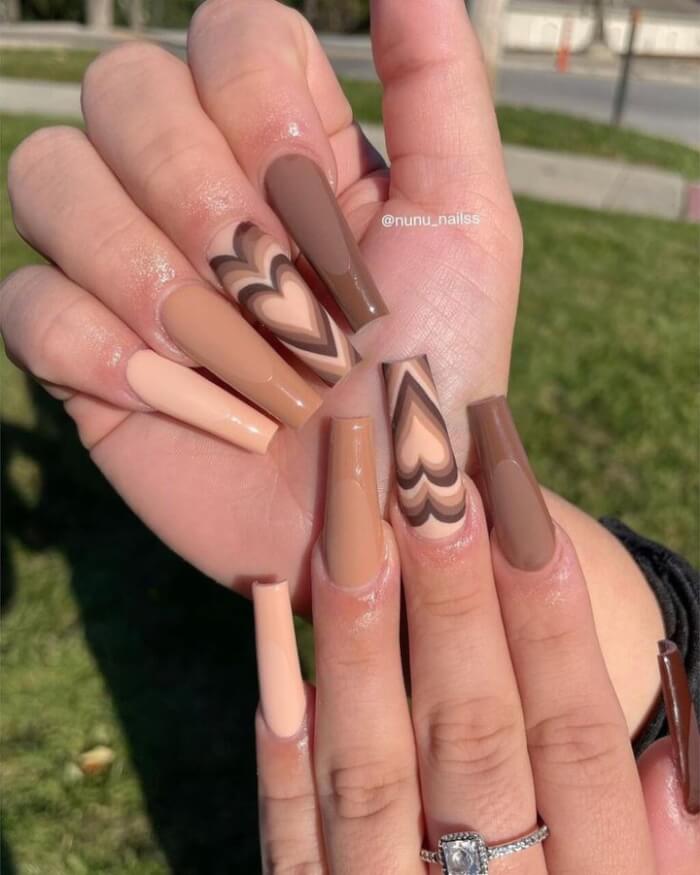 Source: nunu_nailss
#13
To be more creative than traditional nail designs, the following flame-shaped nail design is extremely new, giving you a strong personality, no less feminine when mixing little pastel tones.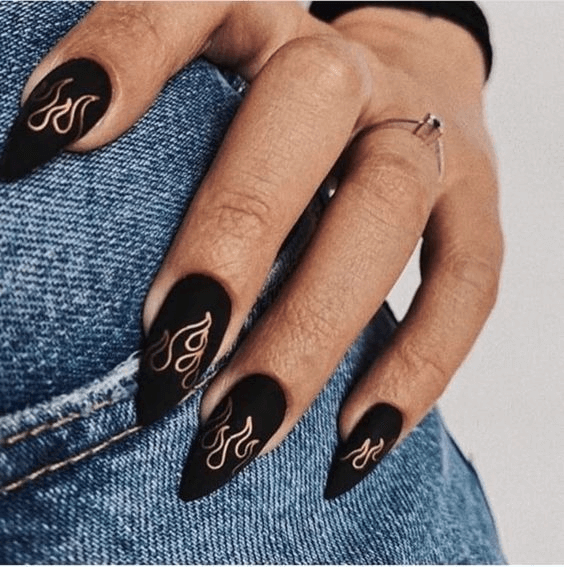 Source: unknown
#14
Eye nail art is very popular at the moment. When wearing this nail model, you look extremely luxurious but no less personal.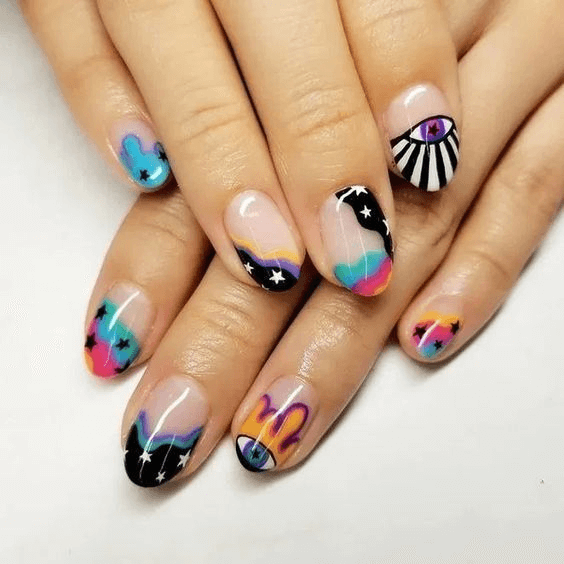 Source: unknown
#15
Do not hesitate any longer without saving the eye nail designs to catch up with the new trend!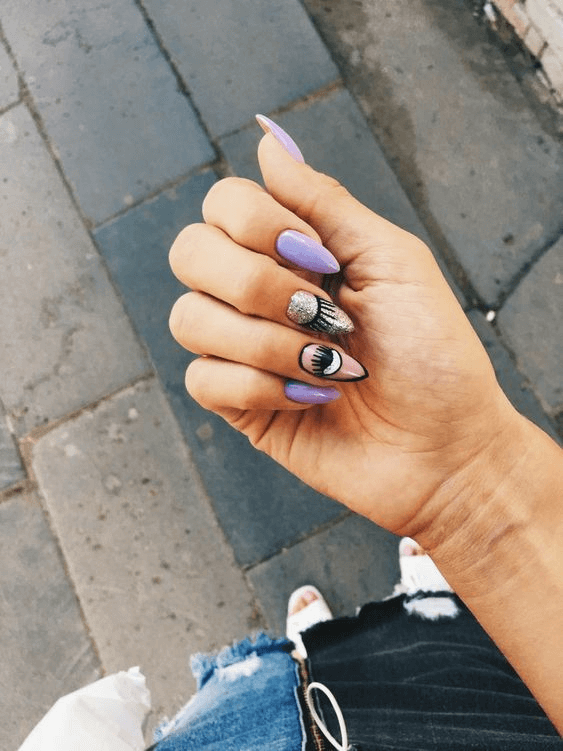 Source: unknown
#16
Pastel nail polish is too boring, isn't it? Try out pastel nail polish with new and unique motifs that are a hot trend this time, surely you won't be disappointed.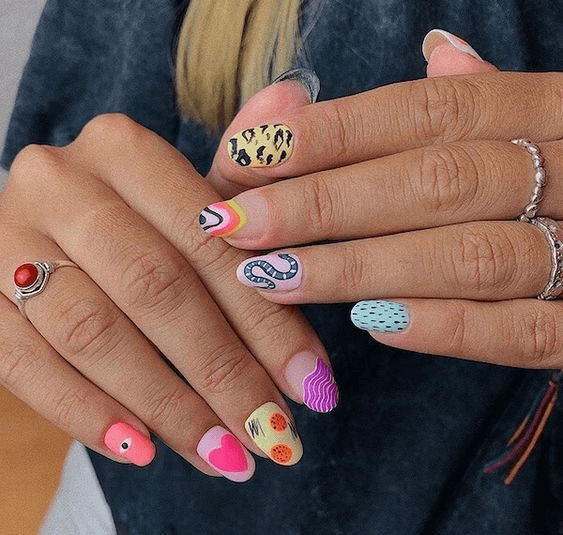 Source: unknown
#17
Line patterns in a messy direction.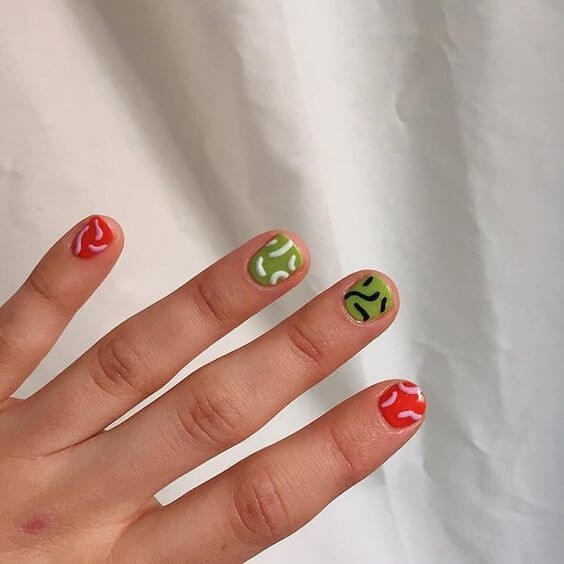 Source: unknown
#18
Modern youthful teen style nails show a vibrant and somewhat rebellious personality.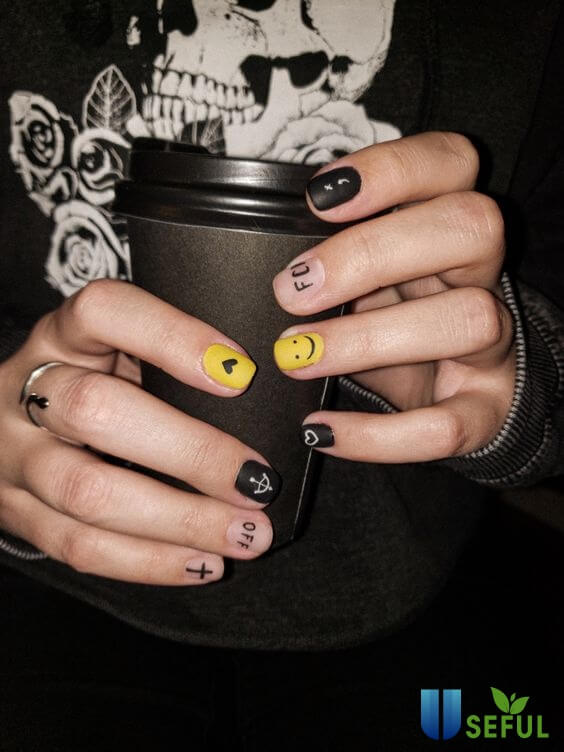 Source: Useful
#19
Gold inlaid on the whole nail.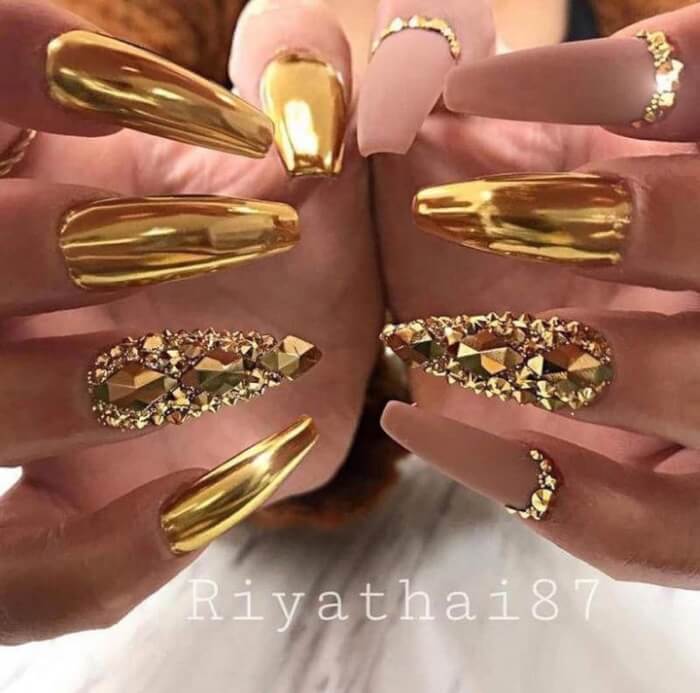 Source: Riyathai87
#20
Cow pattern is no long strange for youngsters, right?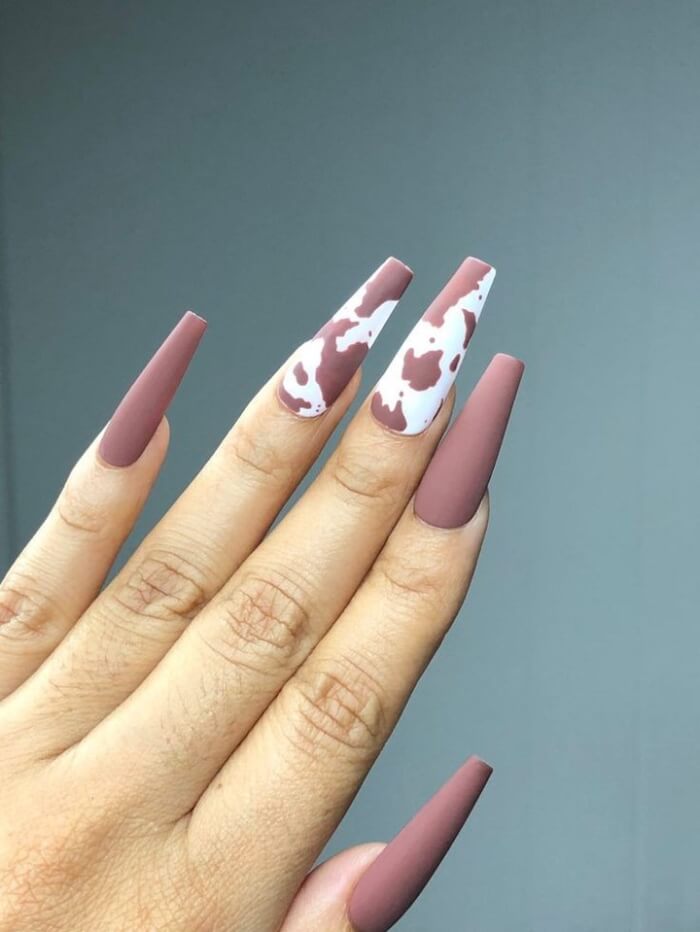 Source: unknown
#21
Pink marble collaborated with some gold lines will make you become more attractive.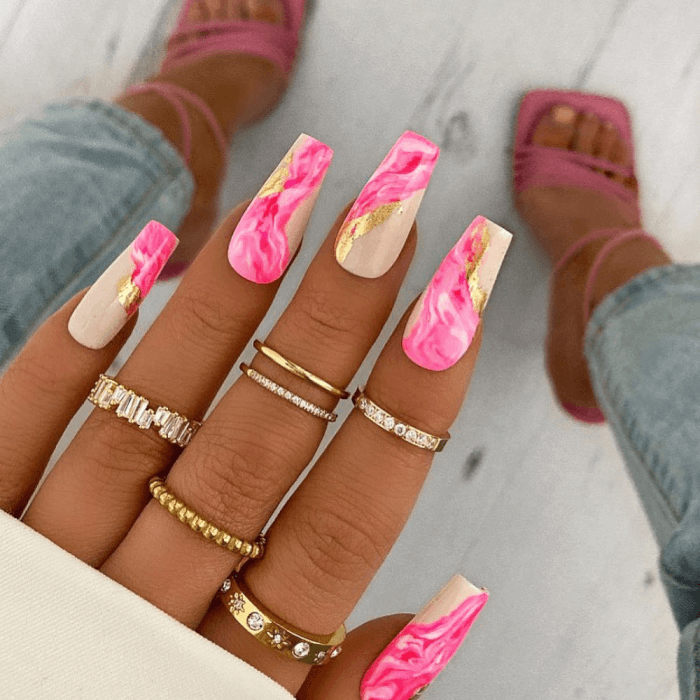 Source: unknown
#22
Red is the lucky color. It shines your nails up in the youthful day.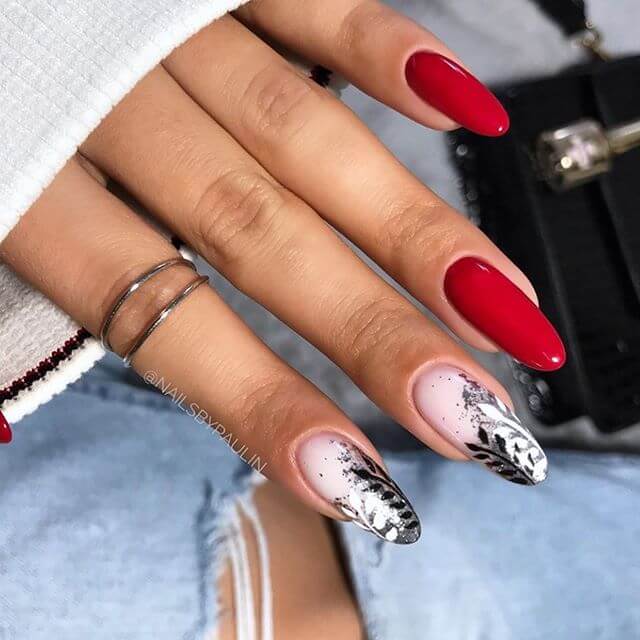 Source: NailsbyPaulin