Nowadays, nail art has become more than just accessories to complete your outfits. It has become a way of showing your personality and your style. There are new nail trends every season, but some remain more gorgeous and highly detailed than others. So if you're looking for the prettiest and softest manicure designs, angelic-inspired nail art might be your best answer.
What's lovelier than the messengers of God? Angels represent love, goodness, purity, hope, and protection for others. Therefore, angel nail art is the next level of beauty. It's lovely, graceful, and so mesmerizing that we can't take our eyes off them. The best thing about this nail trend is you can easily recreate them at home with your favorite lacquers and stickers! You can make a bold statement with eye-catching color combinations or choose something more subtle such as an ombre or a dreamy pastel base coat. For the ultimate soft look, add some little clouds or hearts.
So without further ado, here are 30 breathtakingly beautiful angel nail art ideas to inspire you on your next manicure makeover. Let this list be your beauty inspo and visual guide on stunning nail ideas. Pin it so you can see other beauty inspirations in the future!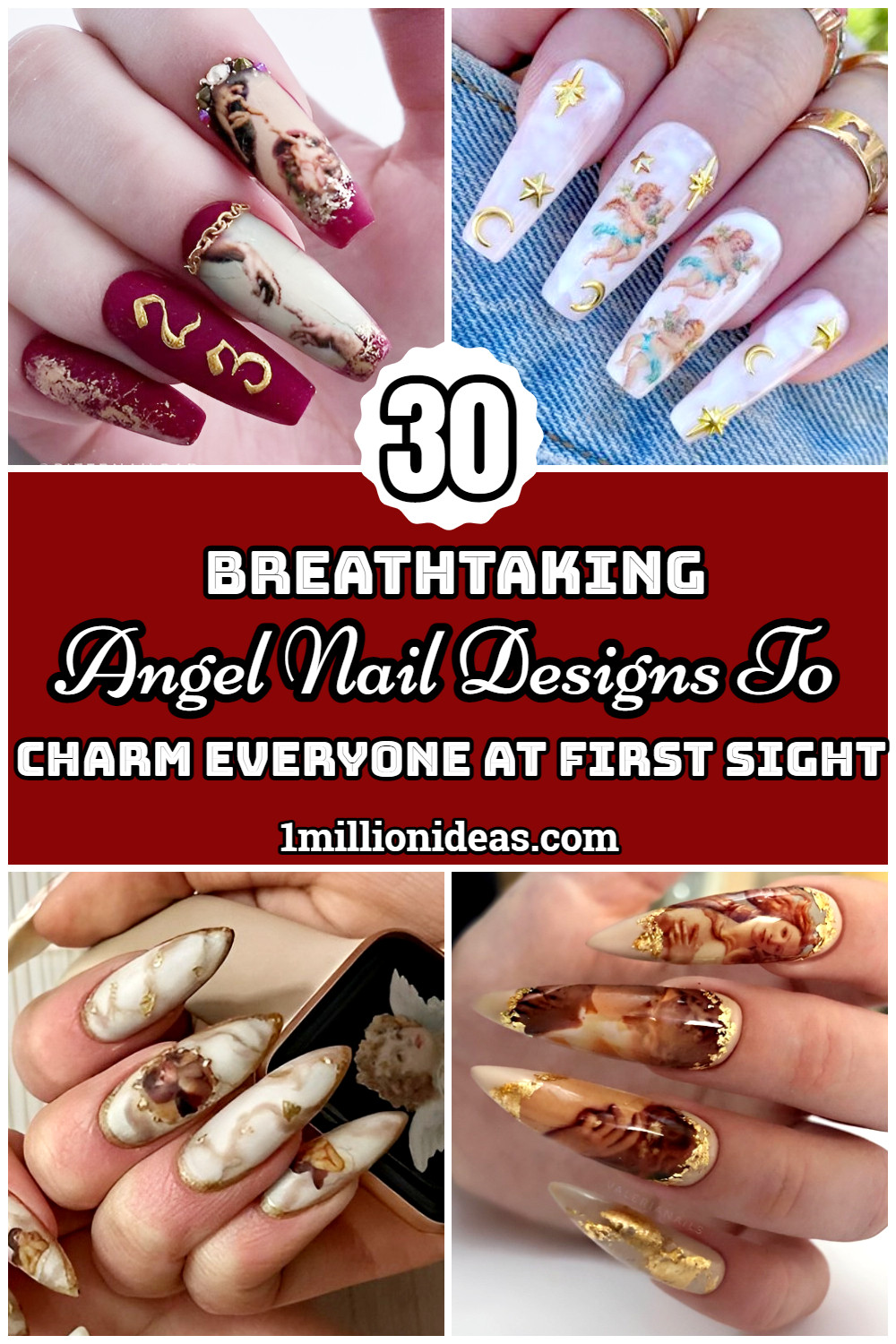 1.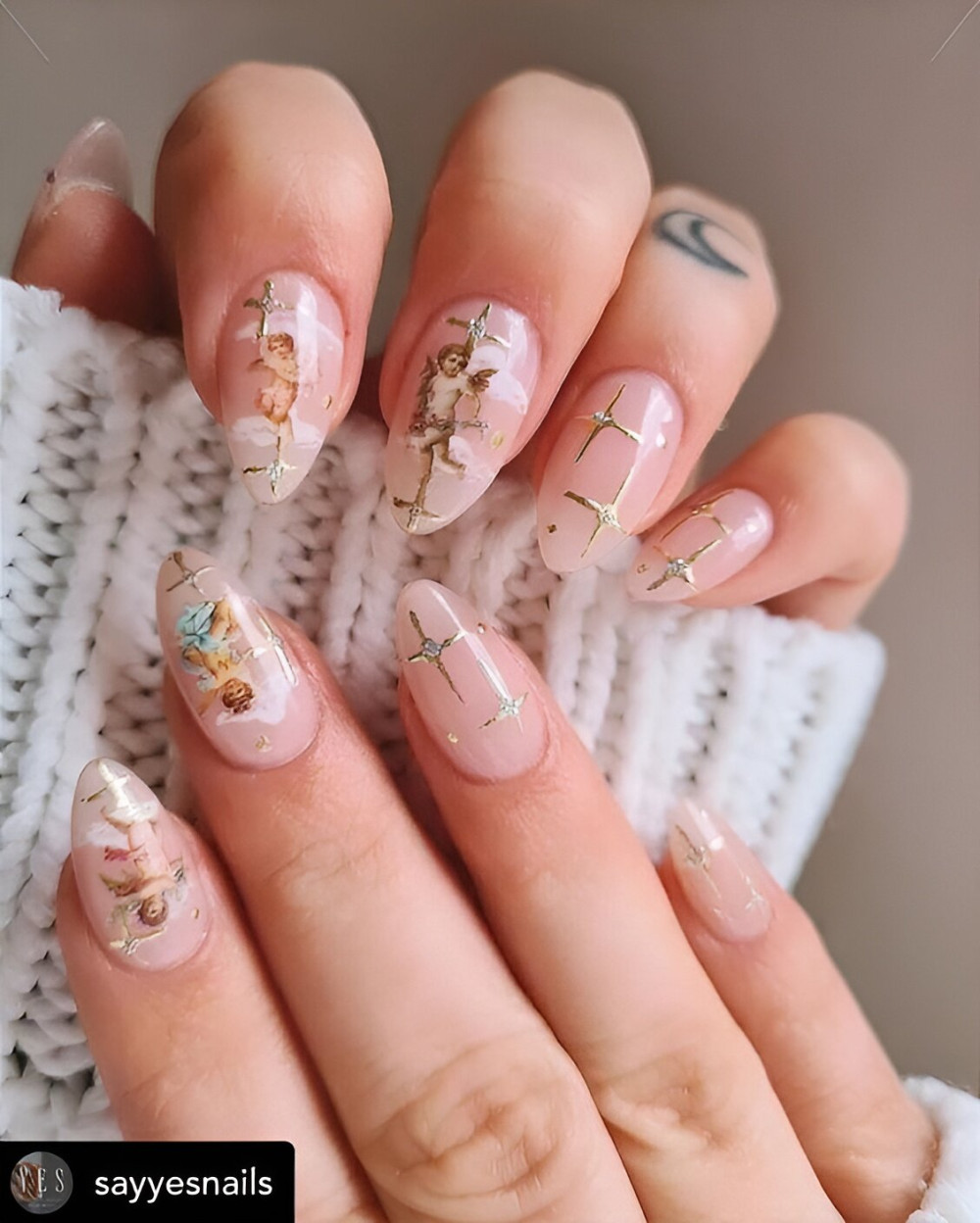 2.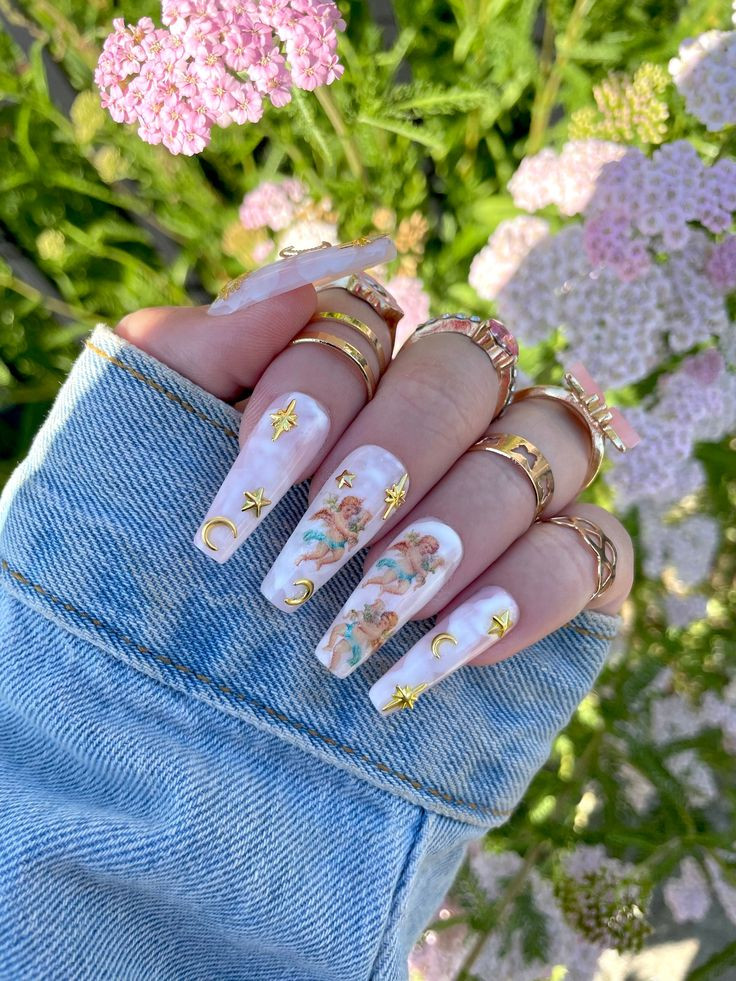 3.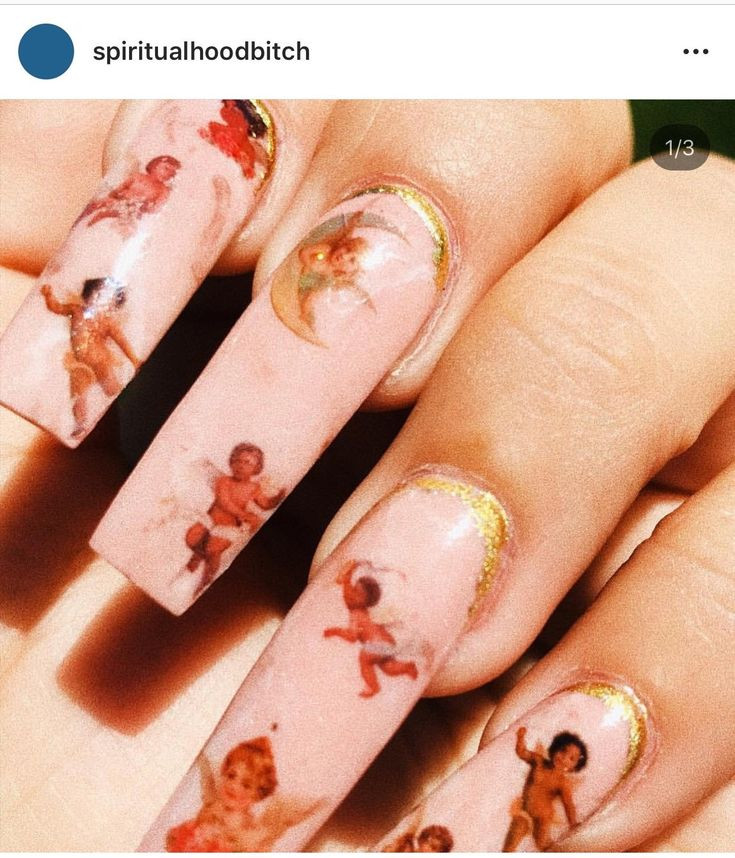 4.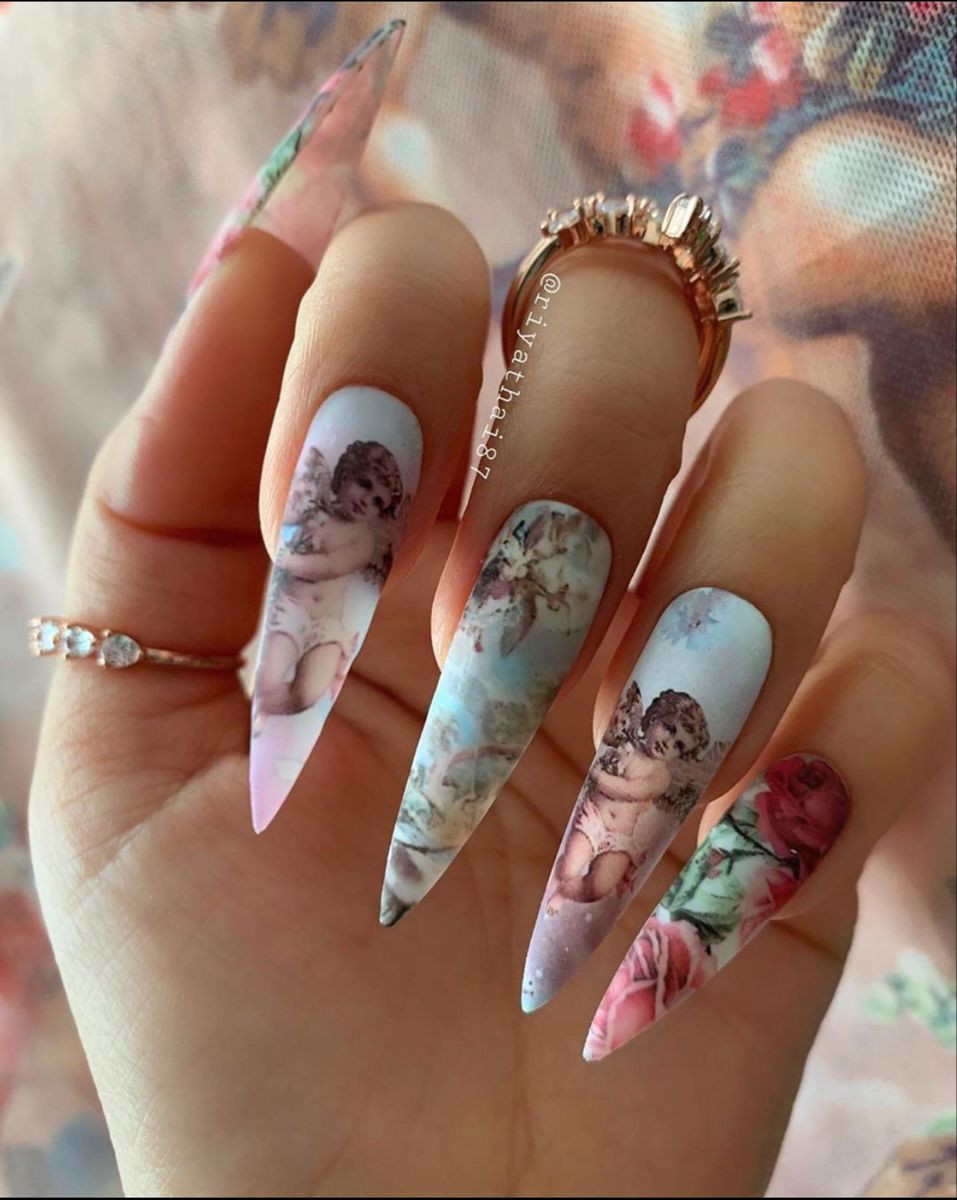 5.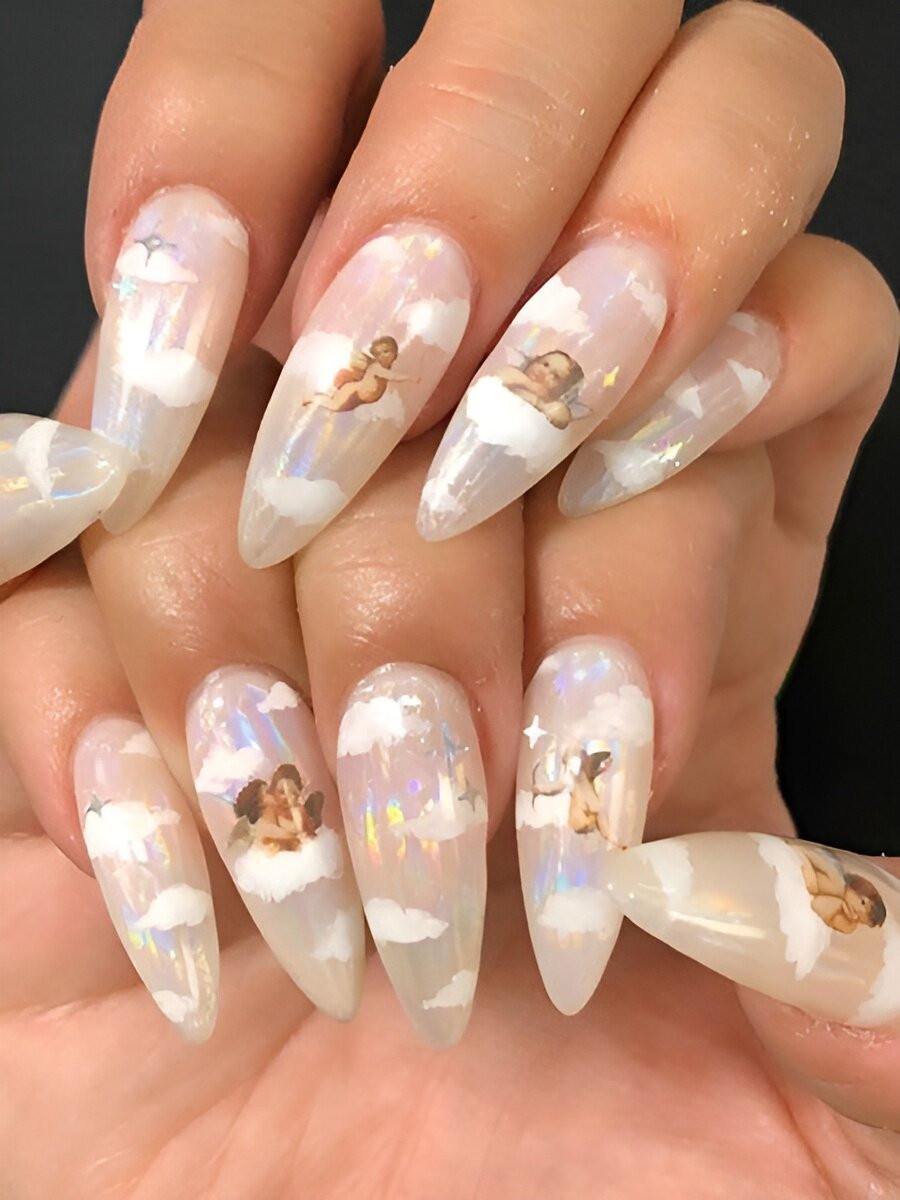 6.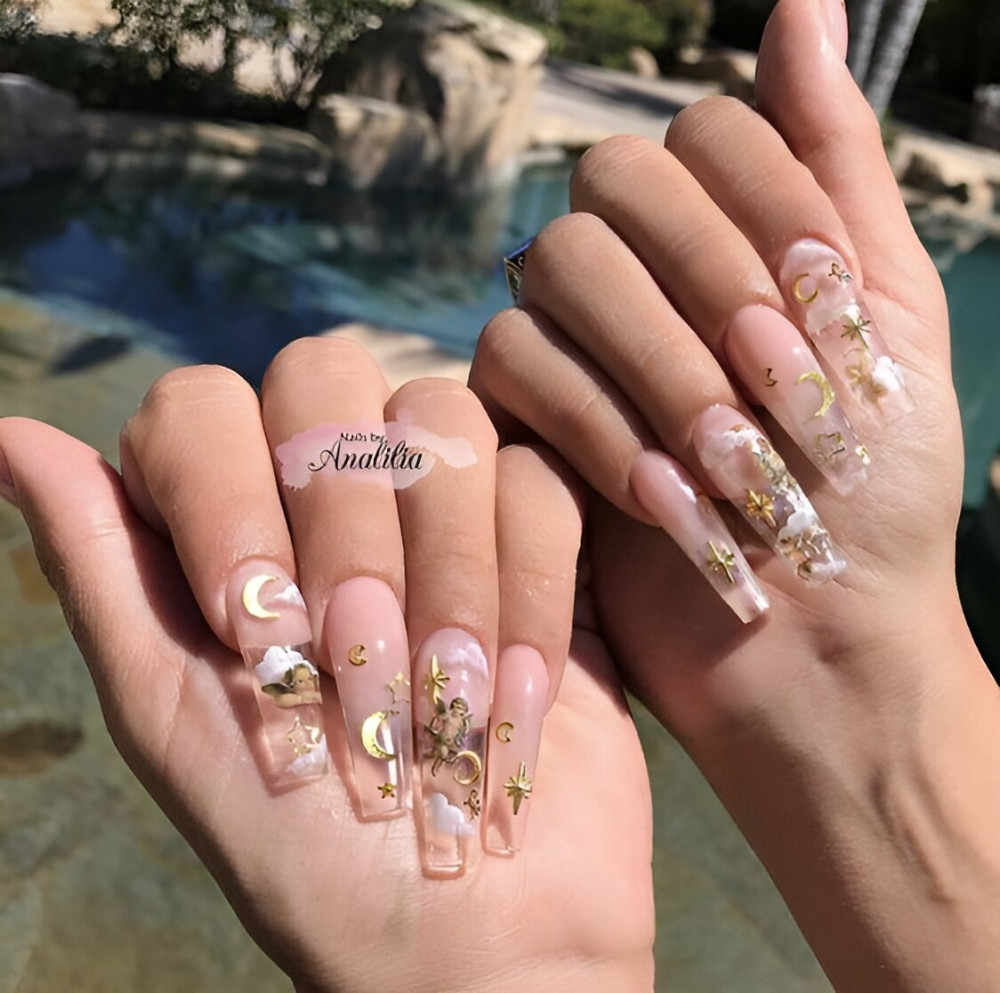 7.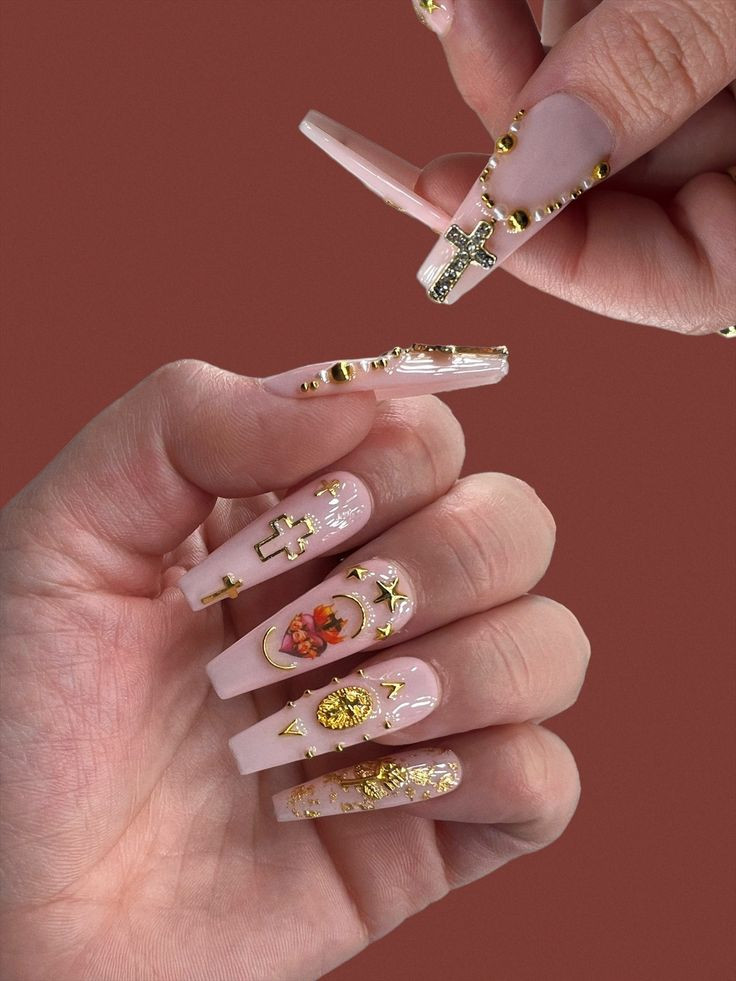 8.
9.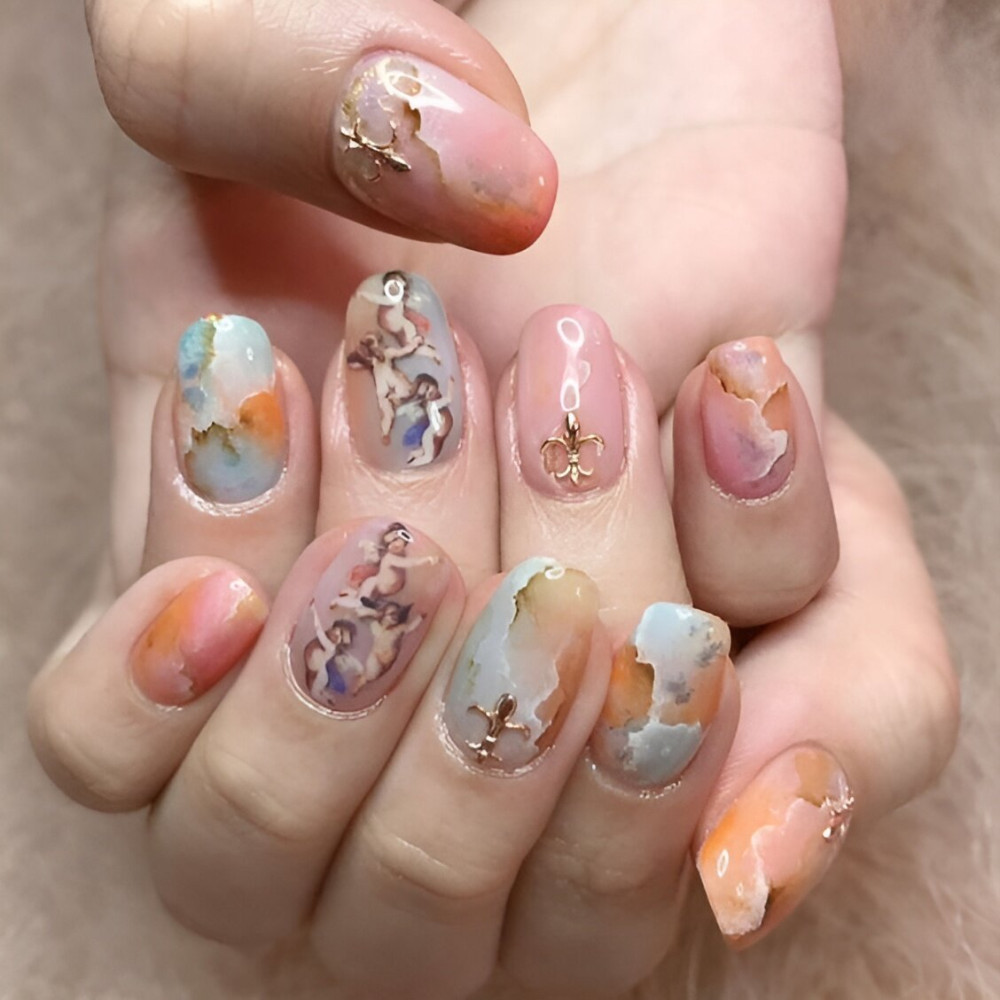 10.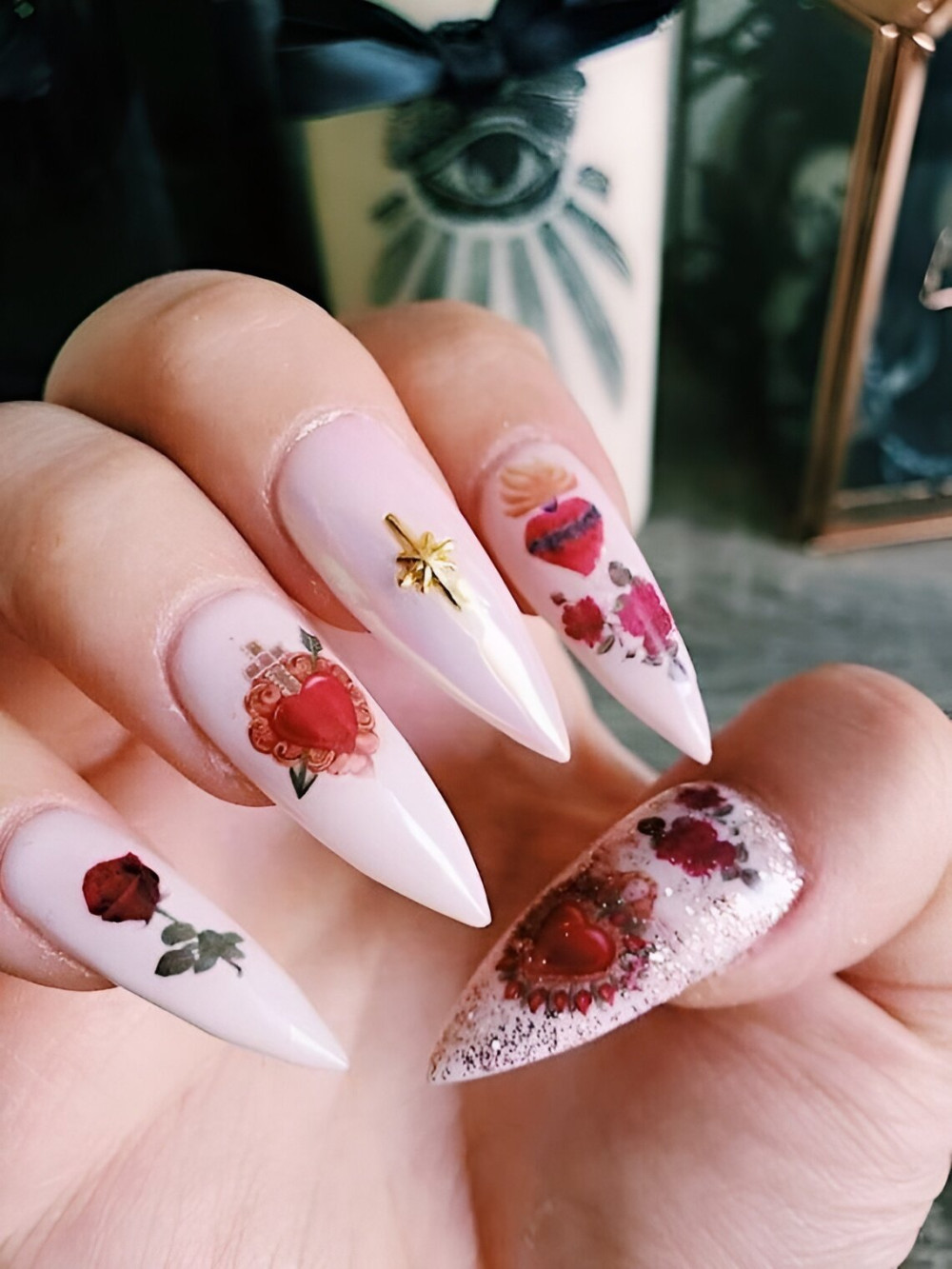 11.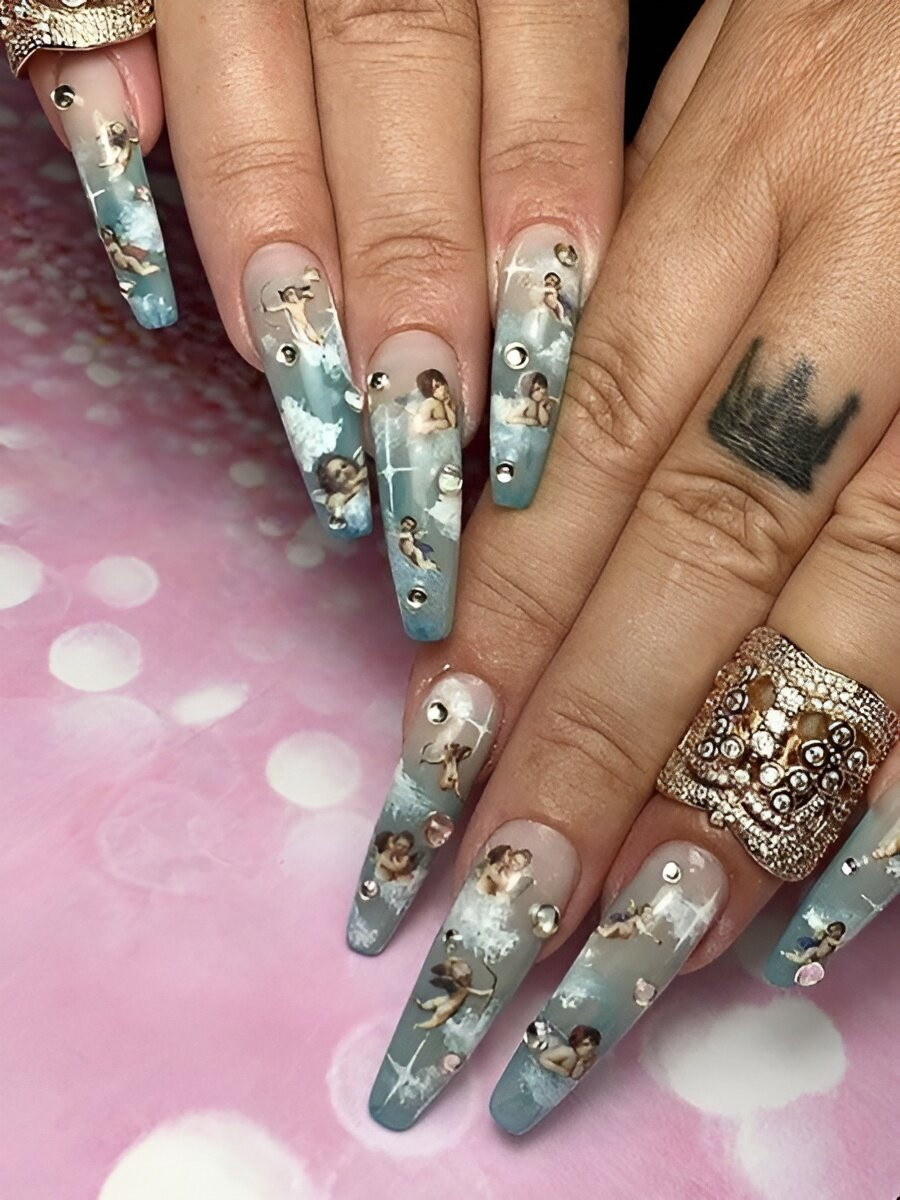 12.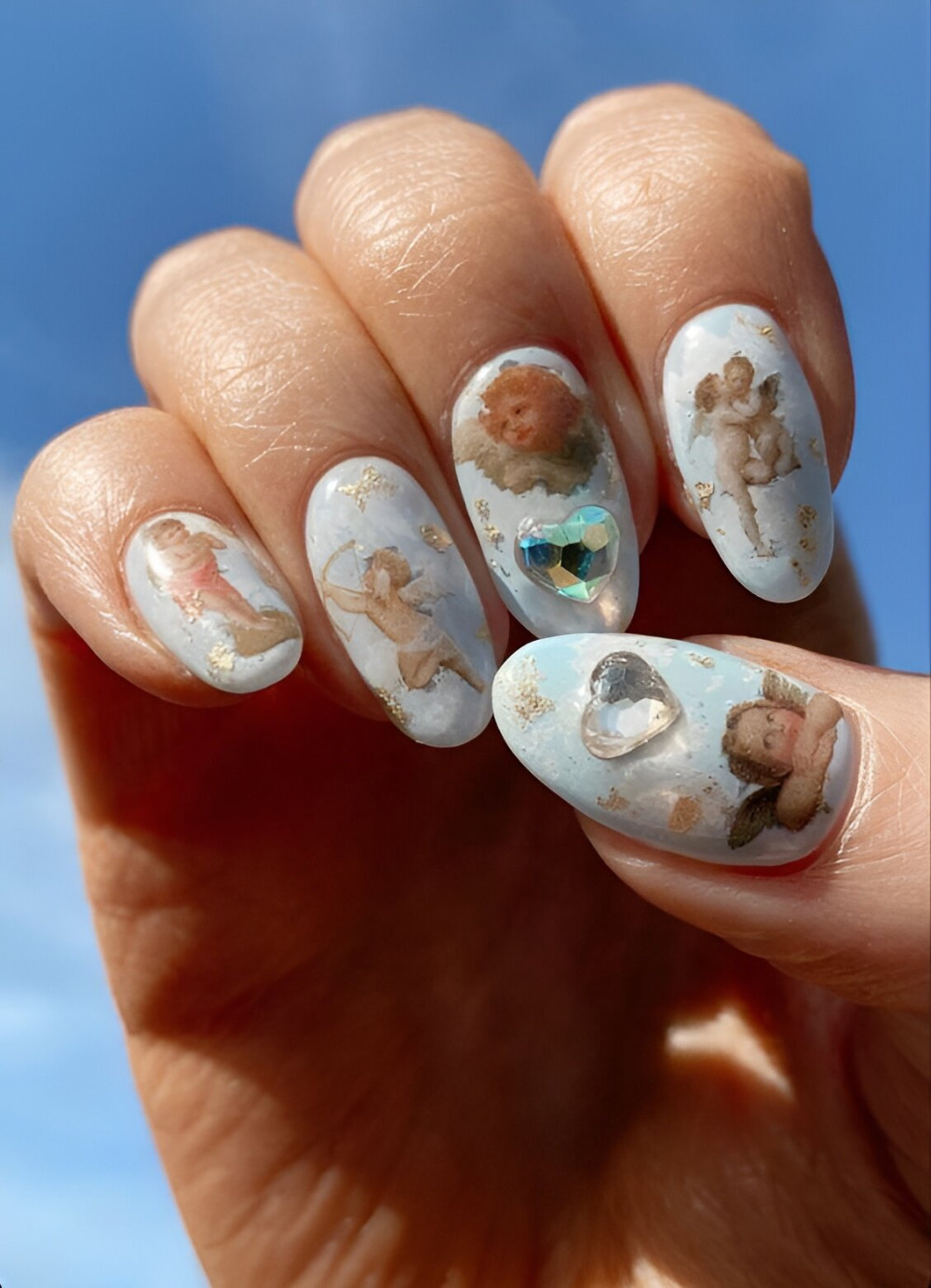 13.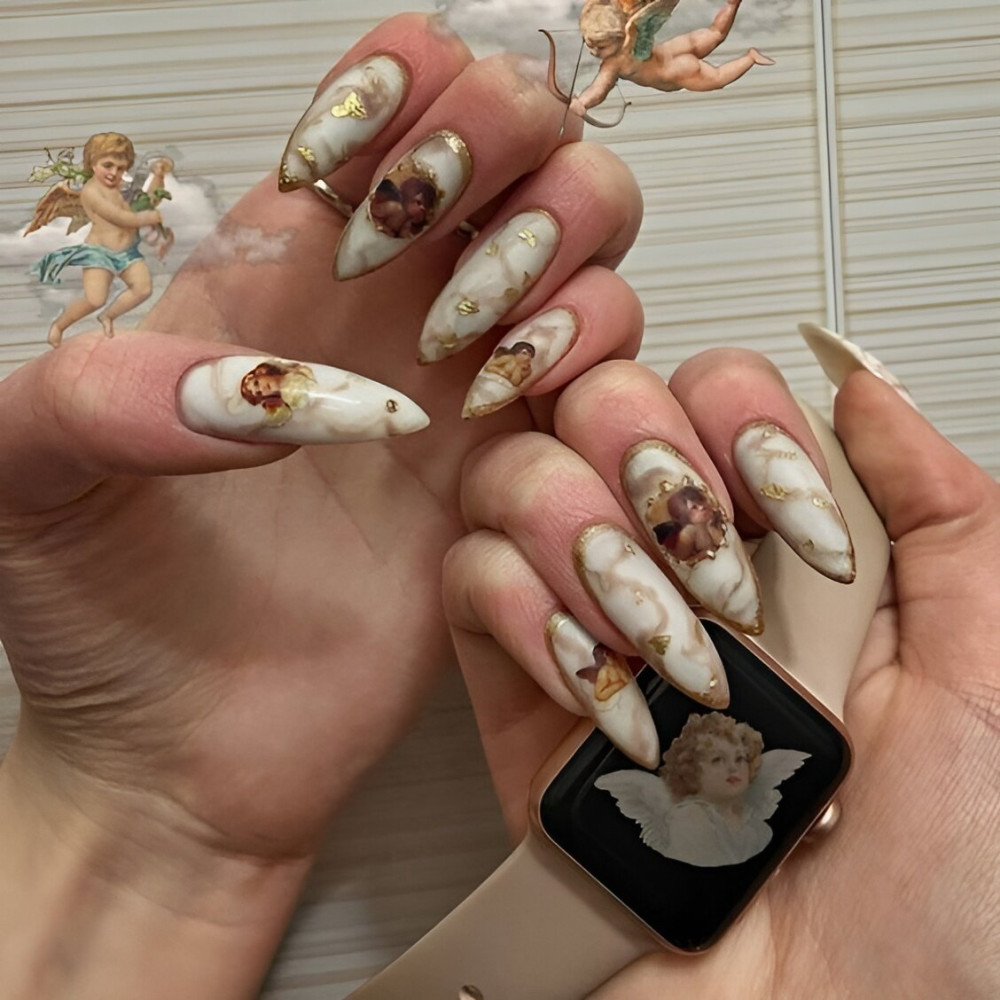 14.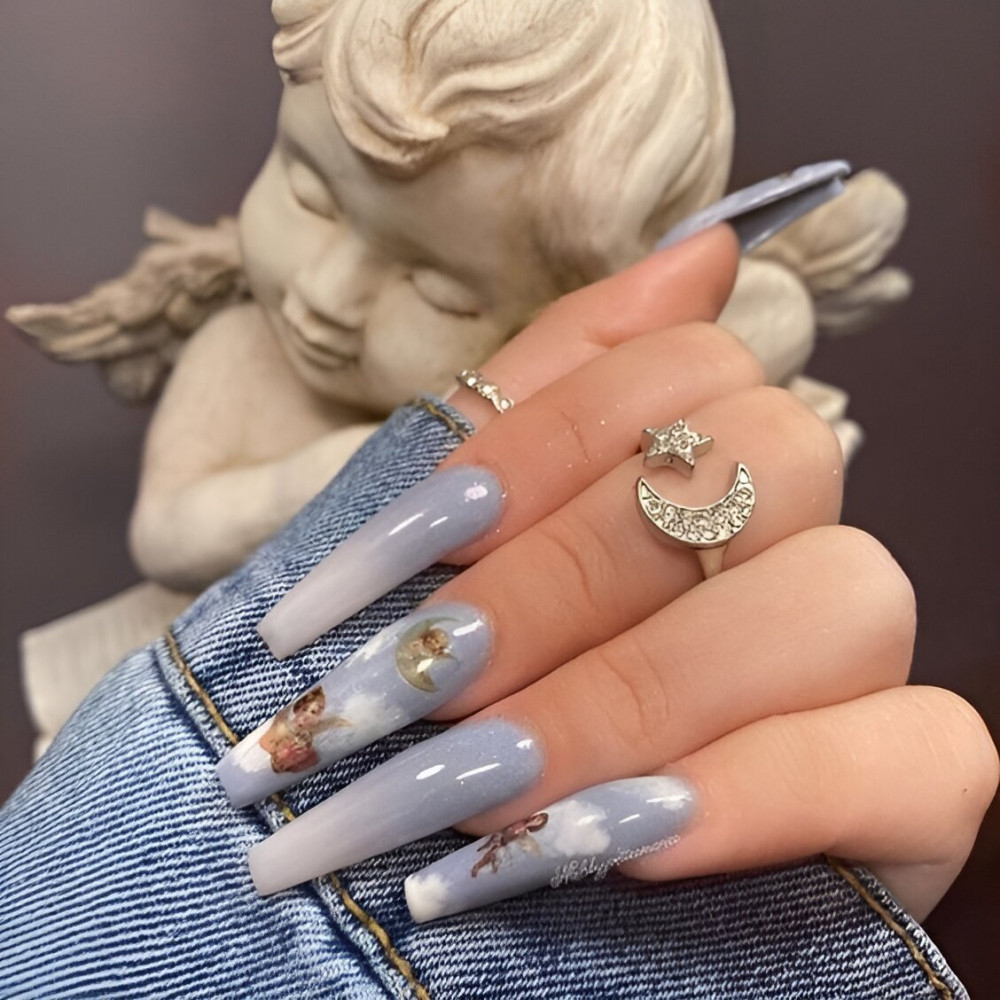 15.
16.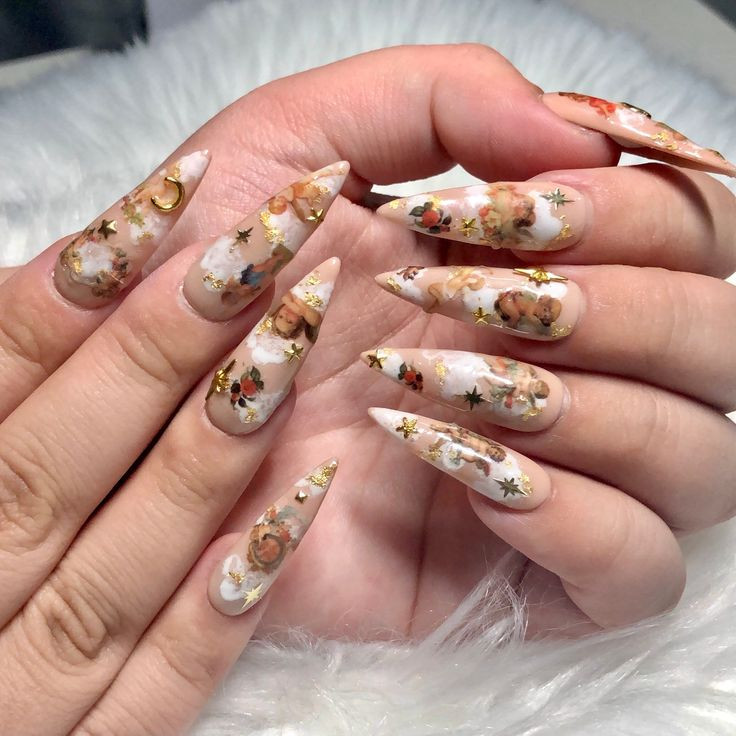 17.
18.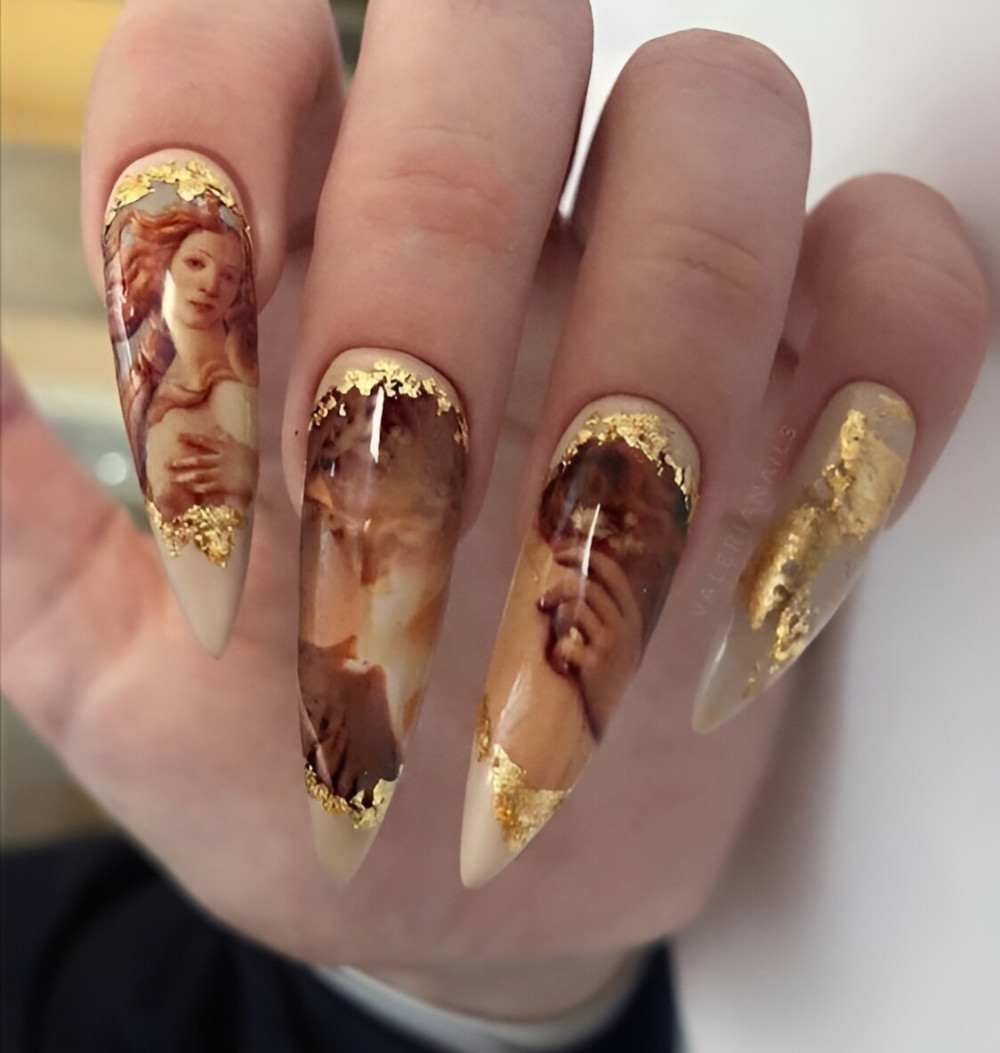 19.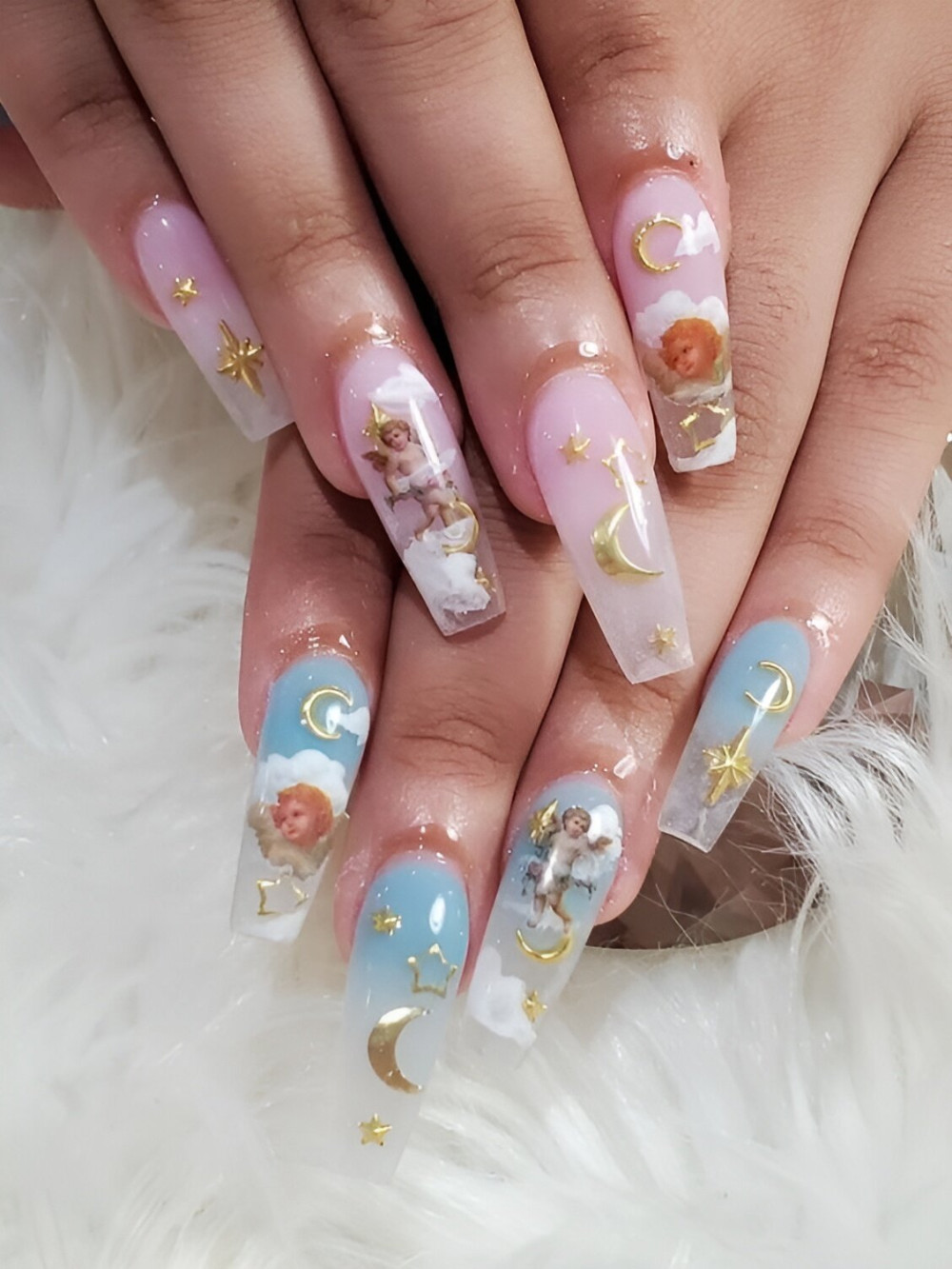 20.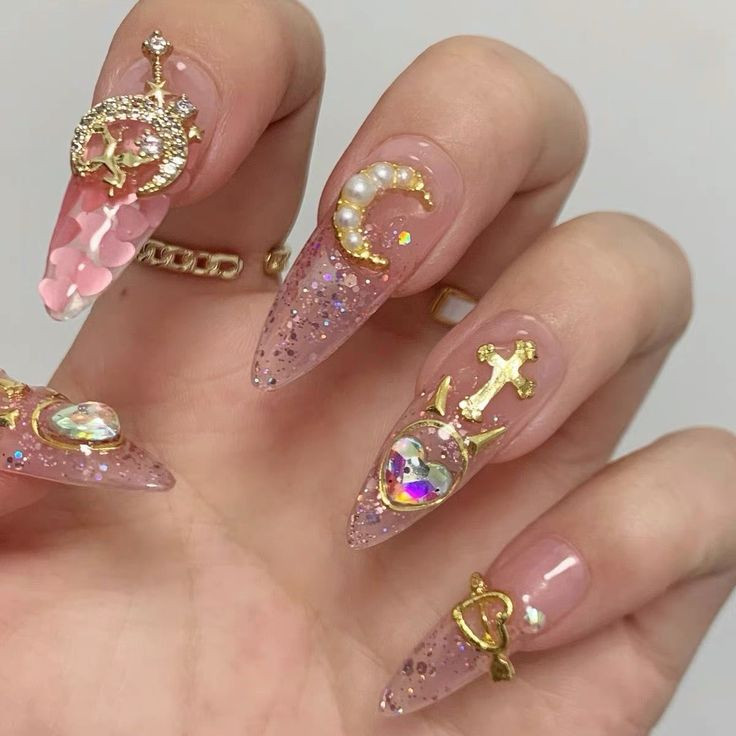 21.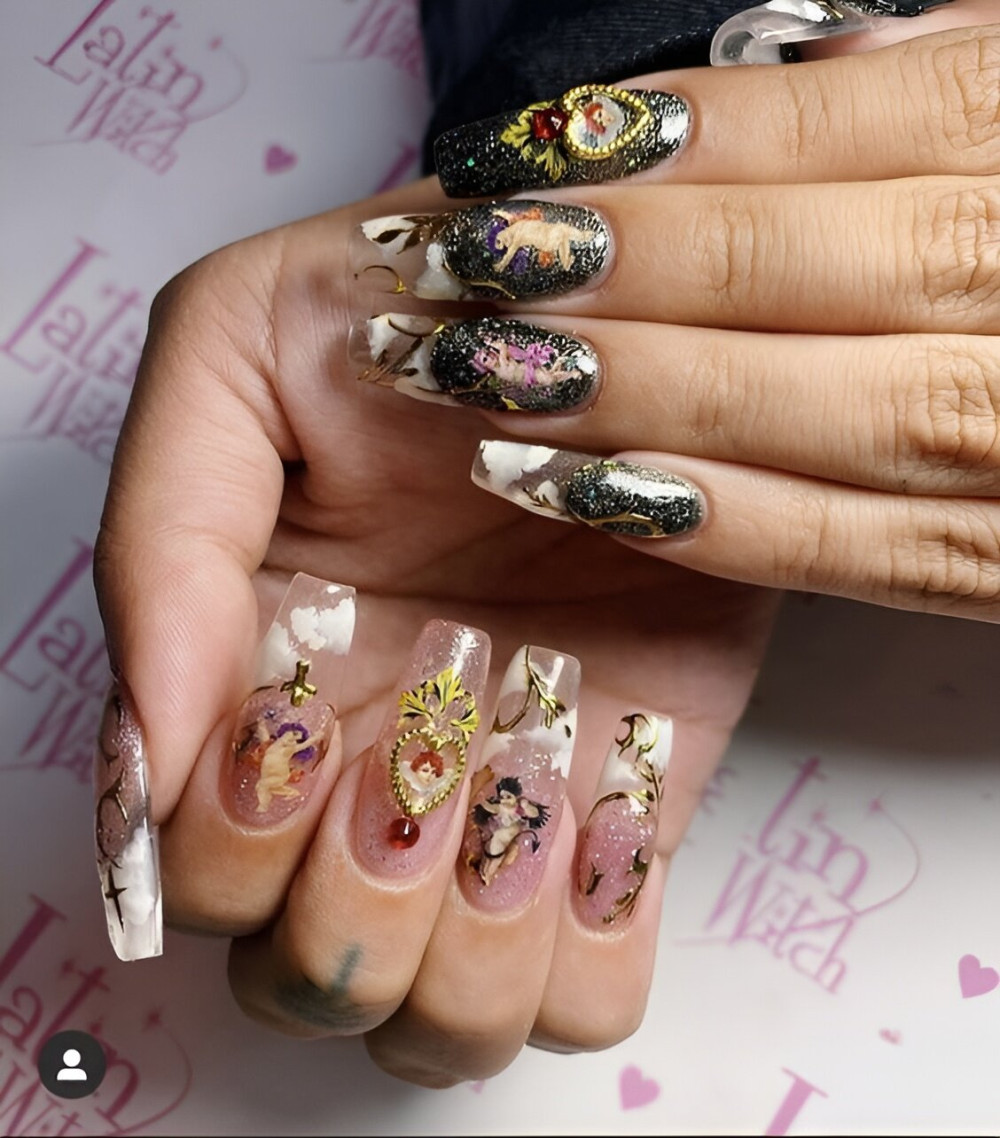 22.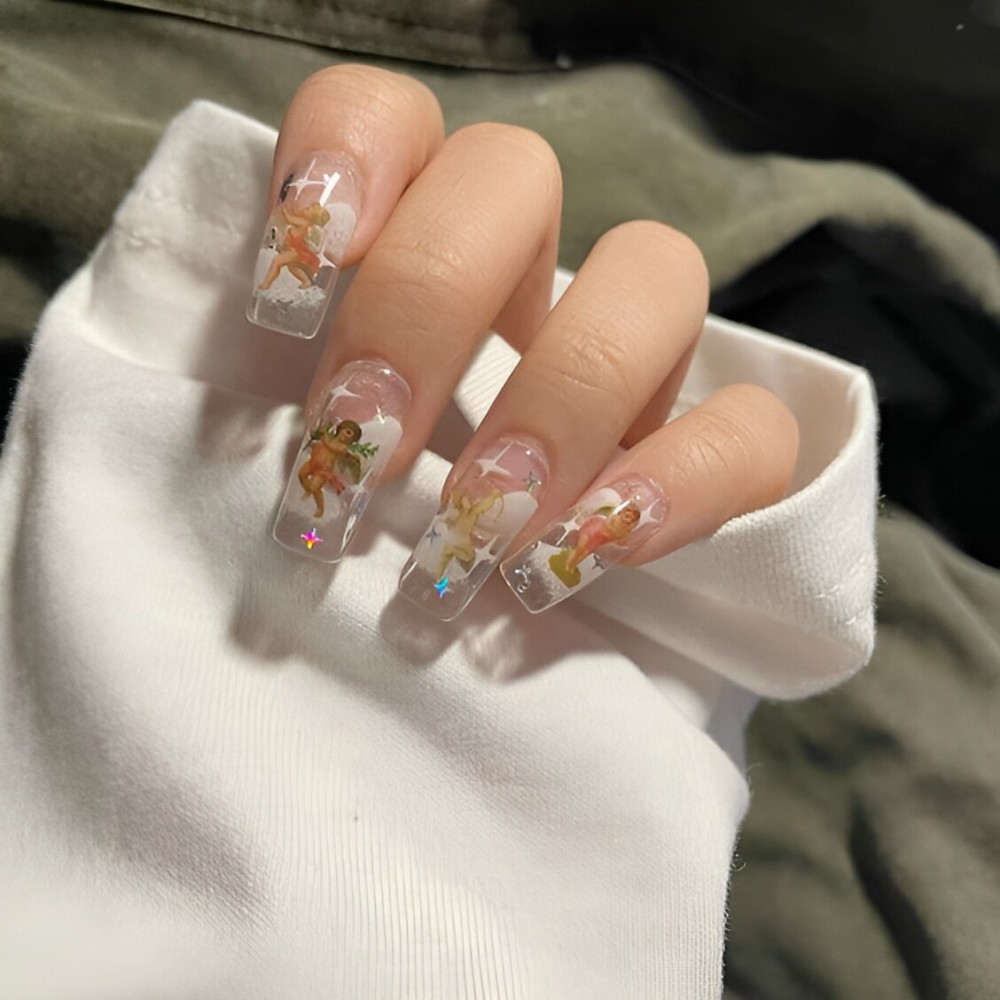 23.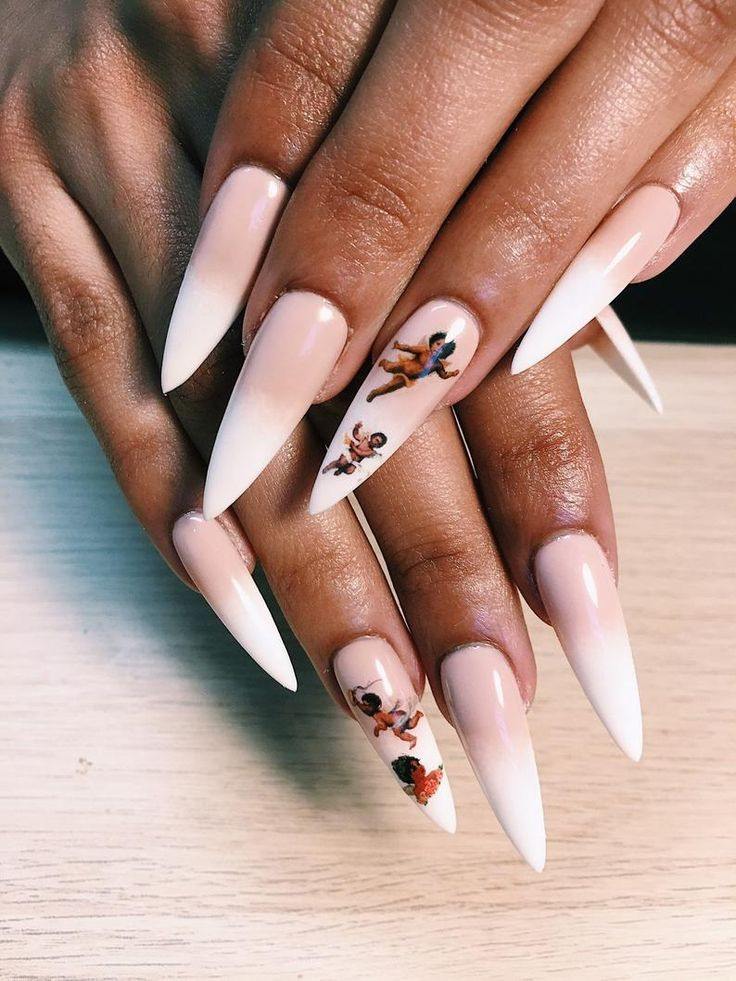 24.
25.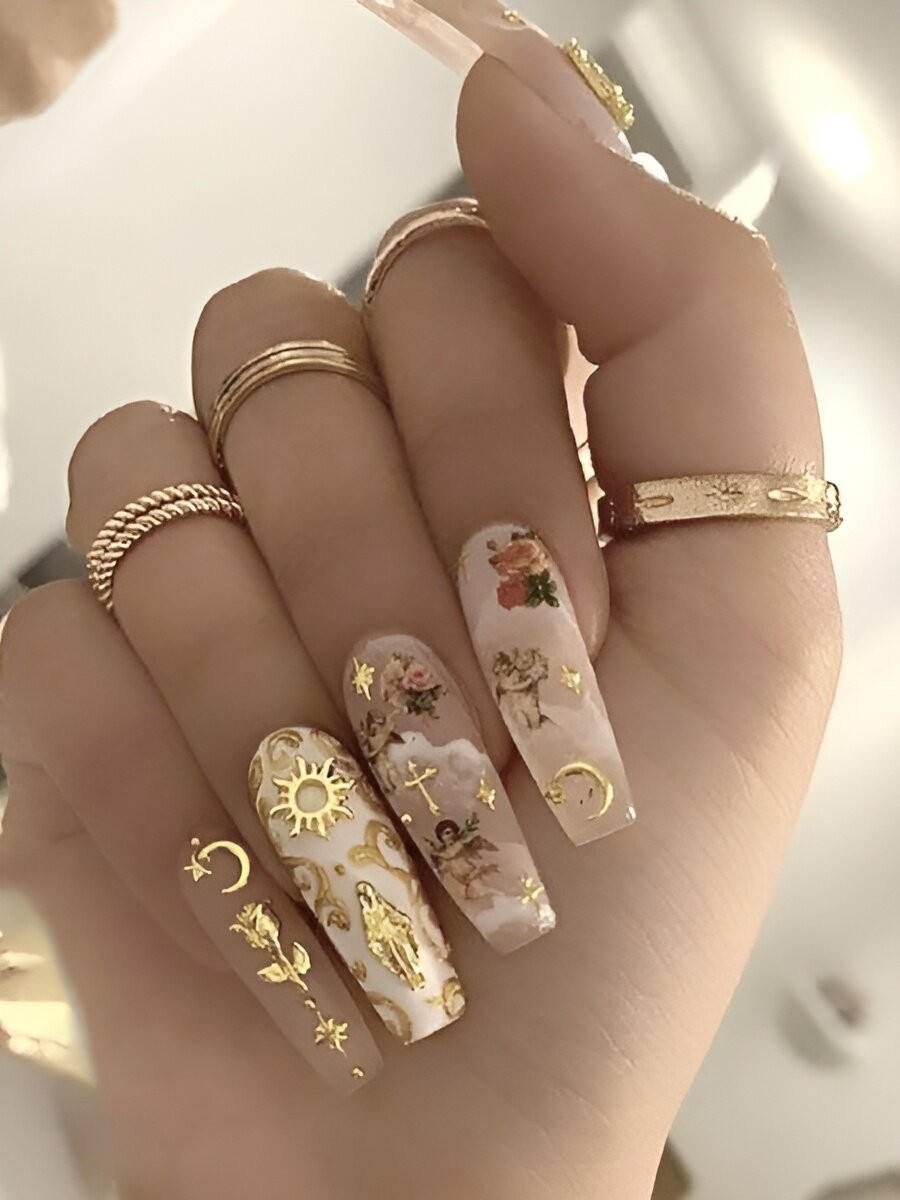 26.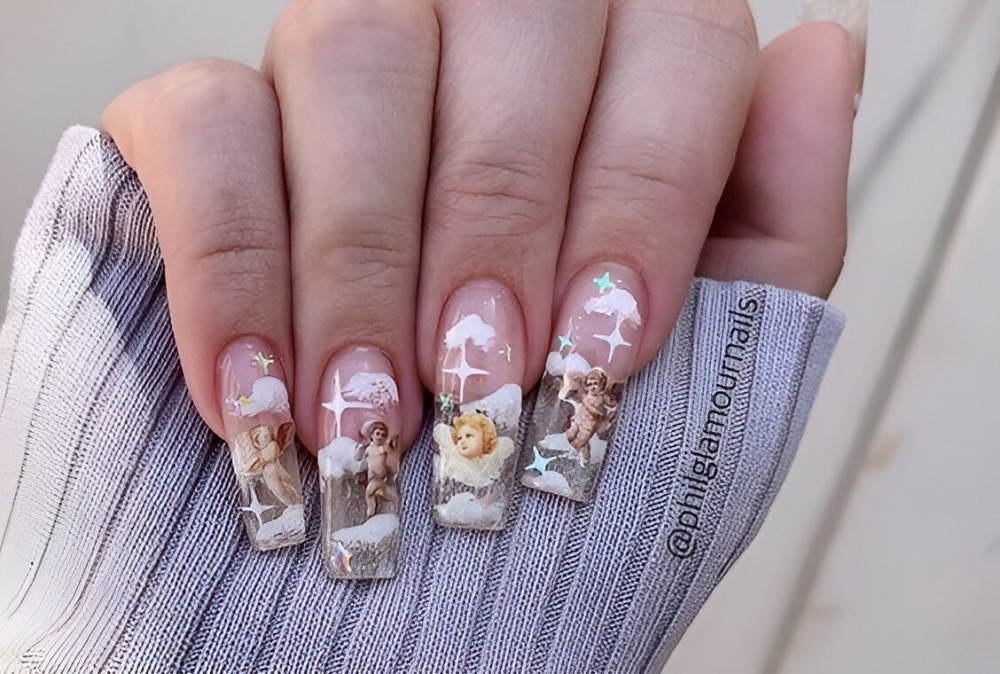 27.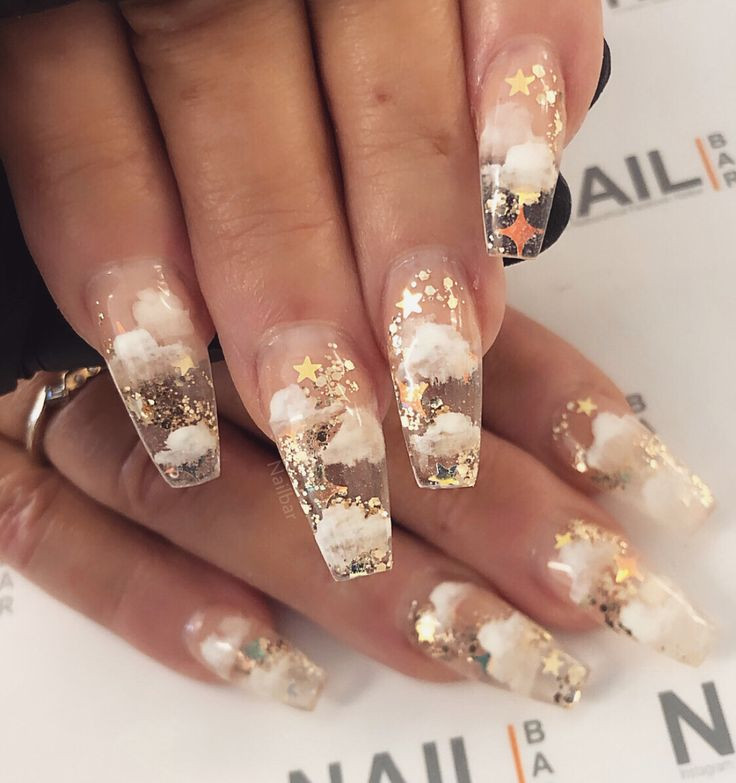 28.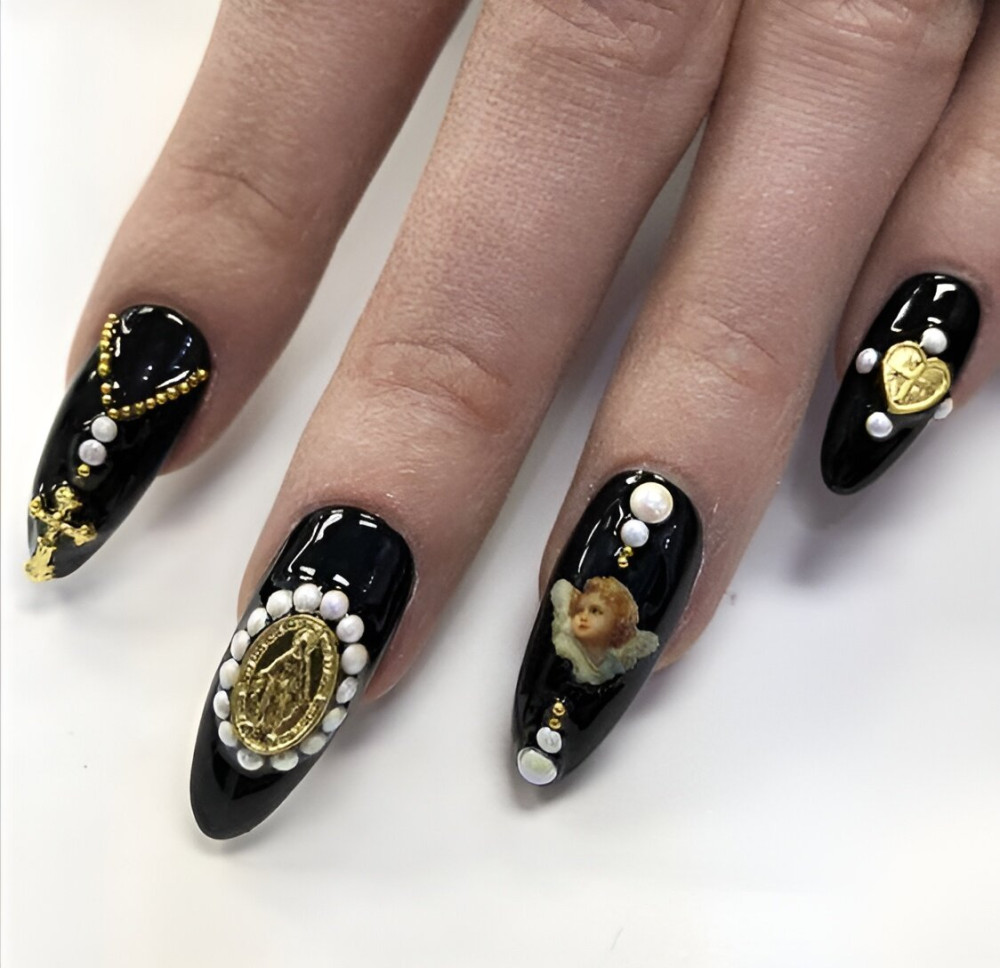 29.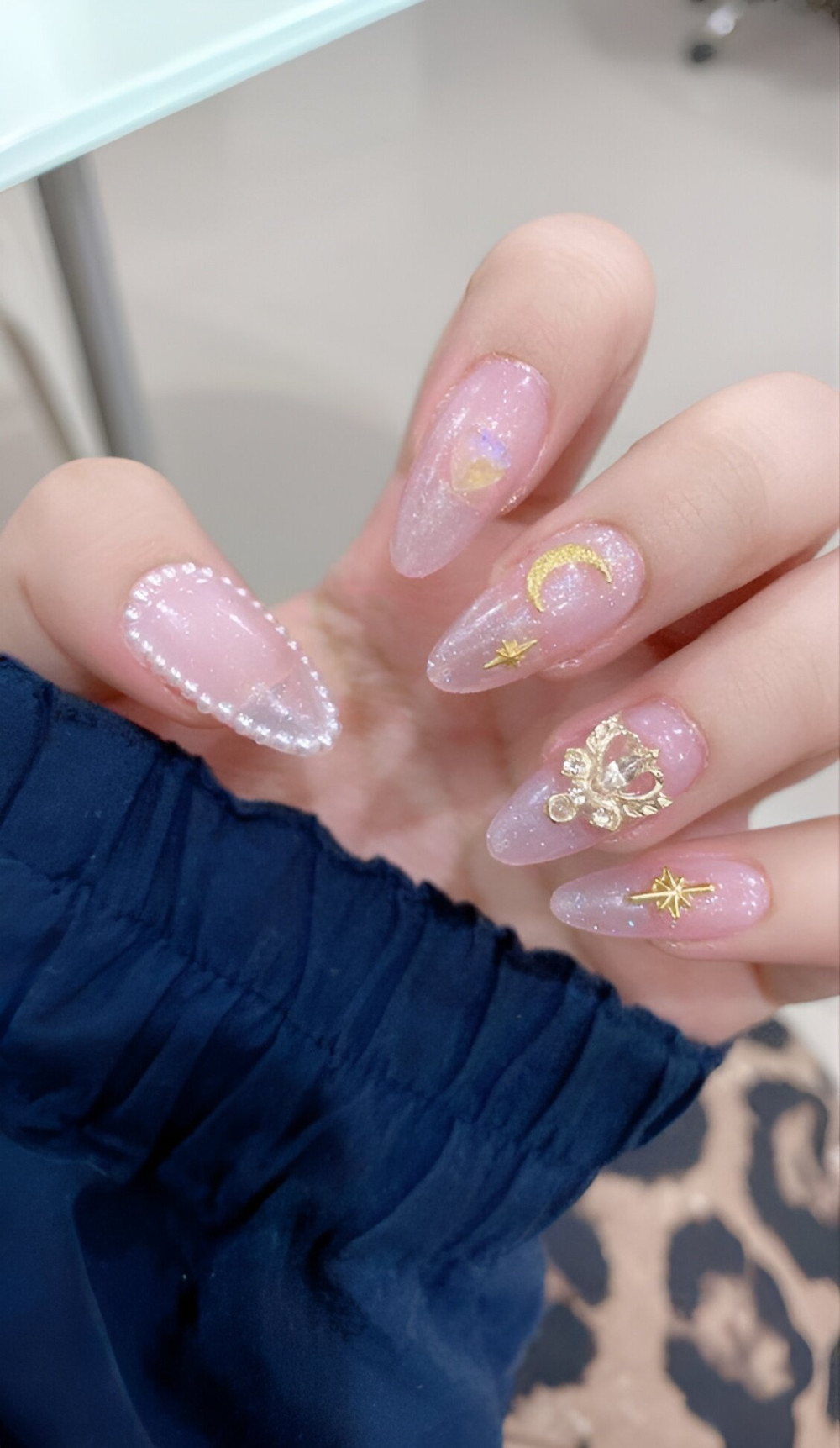 30.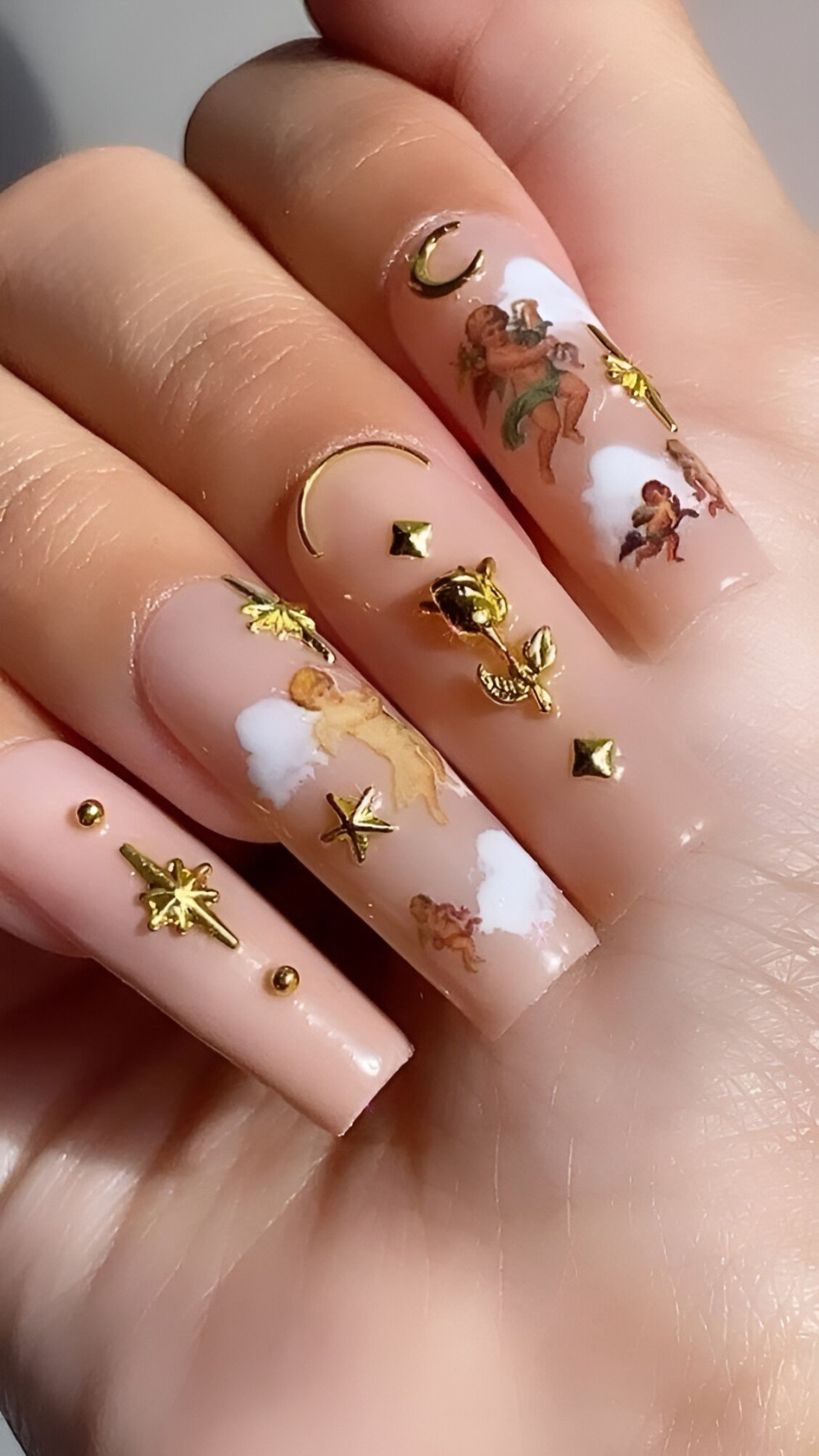 FAQ
Why do my sculptured nails chip easily at the free edge?
If your work requires you to use your hands a lot, your nails will get more damaged easily. The longer your nails are, the easier they can be chipped. Another reason is that your manicure might be too thin. You can have them coated a little thicker or filed a little shorter to suit your lifestyle better.
Should I let my nails breathe or take my acrylics/polish off every so often?
It's a common myth that nails should be left bare for a few days to let them rest. Nails are dead cells, and they don't need to breathe. However, acrylics require filing and buffing, which can make your natural nails thinner. You should always pay attention to your nails after removing acrylics so your natural nails can grow healthy.
Are tips less harmful to nails than sculptured nails?
Neither of these nail extension types is harmful to the natural nail. Your nails should be okay as long as you get the proper application and maintenance procedures. The difference between these two types is tip nails are more temporary, whereas sculptured nails are semi-permanent.