A new season is just around the corner. And if you're a manicure enthusiast, you know it's time to look for a fresh manicure. What's a better way to celebrate fall than a chic yet cozy nail design? Orange is the best nail color for the task. An orange manicure is sophisticated and eye-catching. If you're looking for the ultimate autumn nail looks, this list is just what you need.
Orange might not be your typical nail color, but it's the perfect shade for autumn. It can create a statement with the most basic outfits and make your fall wardrobe pop. The best thing about this color is that it comes in many shades, meaning there will be at least one that looks beautiful on you. So to give you your sweet daily dose of nail inspo, we have gathered some of the prettiest burnt orange nail designs for fall into this list.
Without further ado, here are 30 simple yet gorgeous burnt orange nail designs to add a touch of warmth to your fall. These manicures can elevate your everyday outfits and make you look stunning everywhere you go, so don't miss out on them! Don't forget to hit the Pin button on your favorite looks to keep other beauty inspo coming!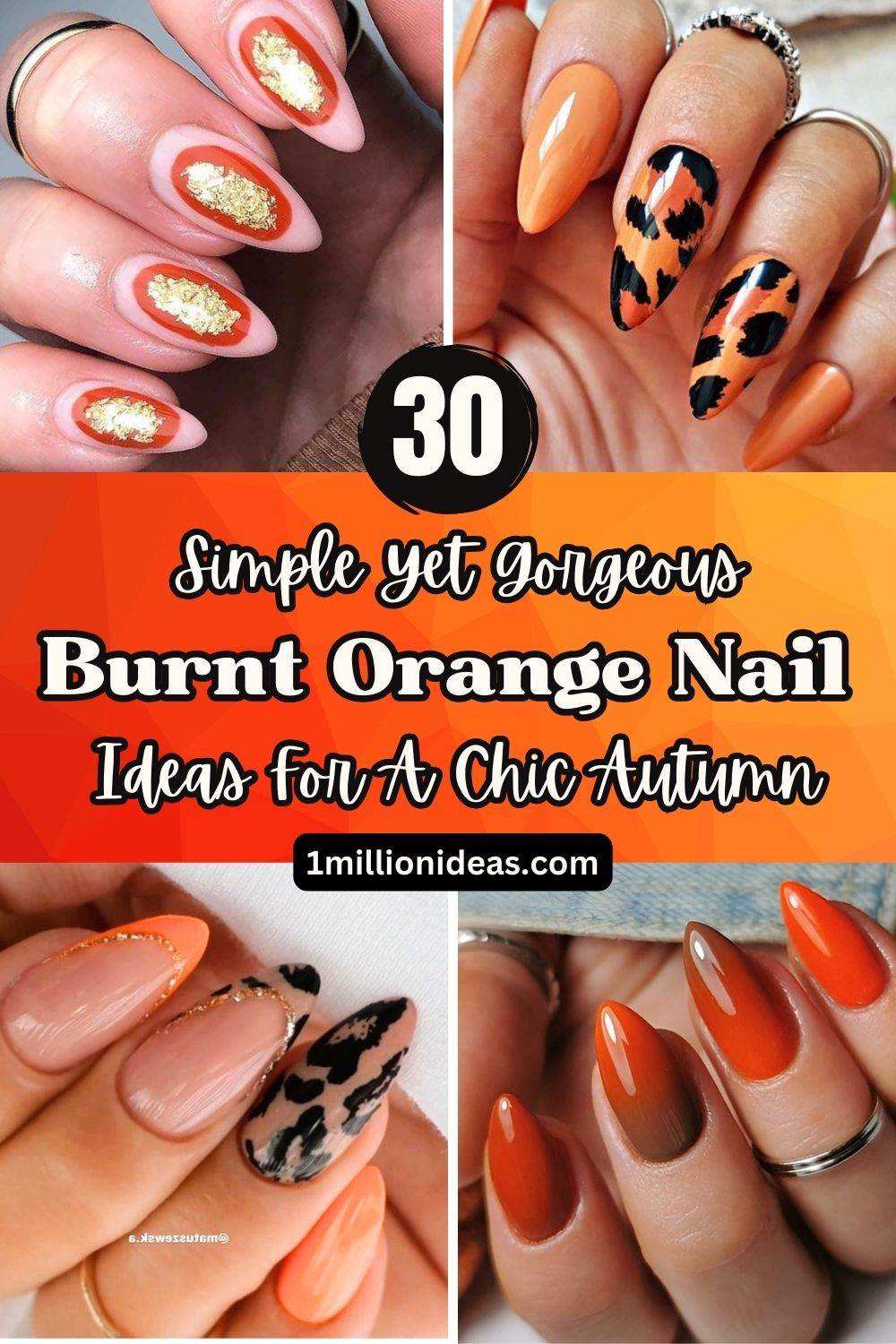 1.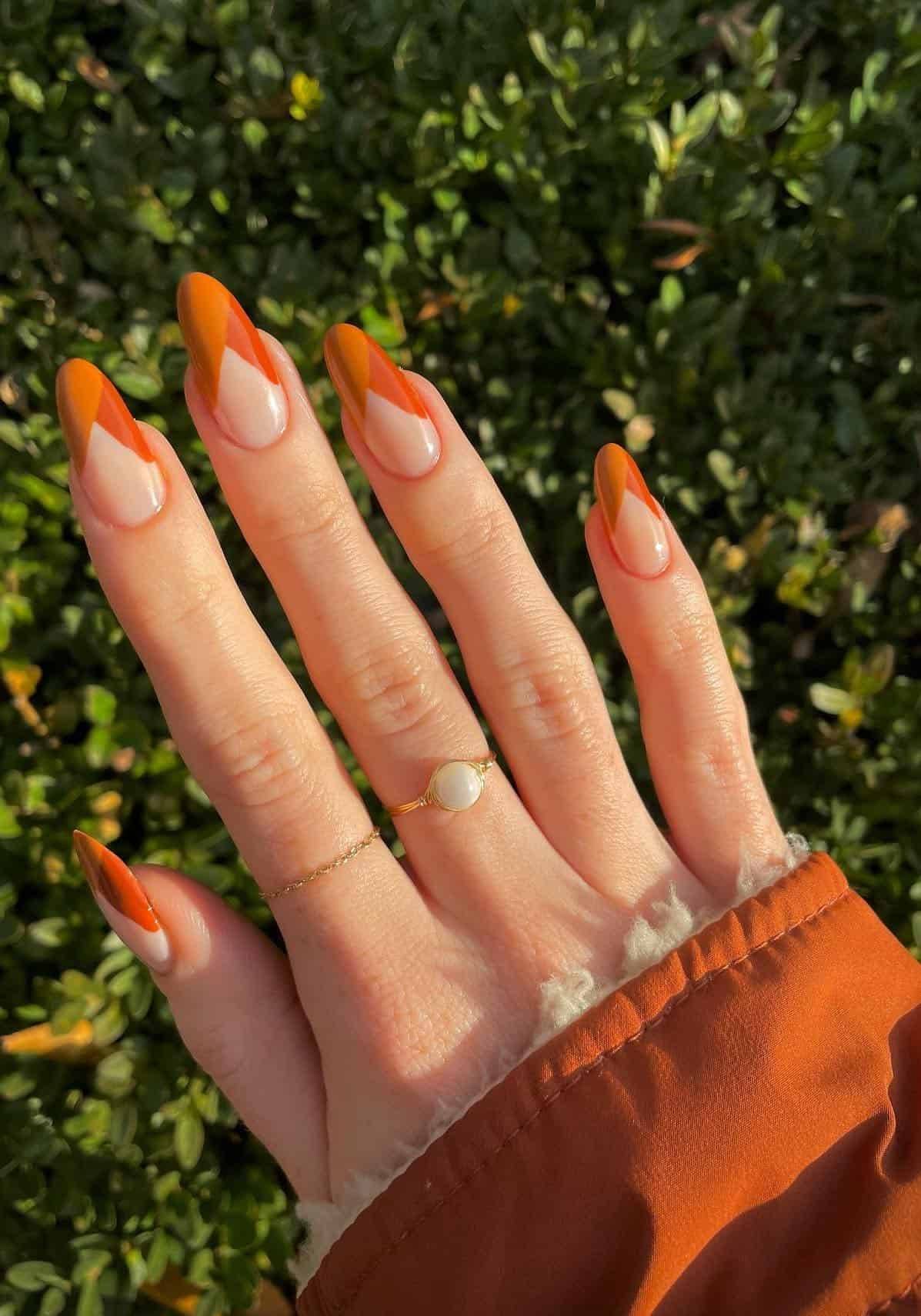 2.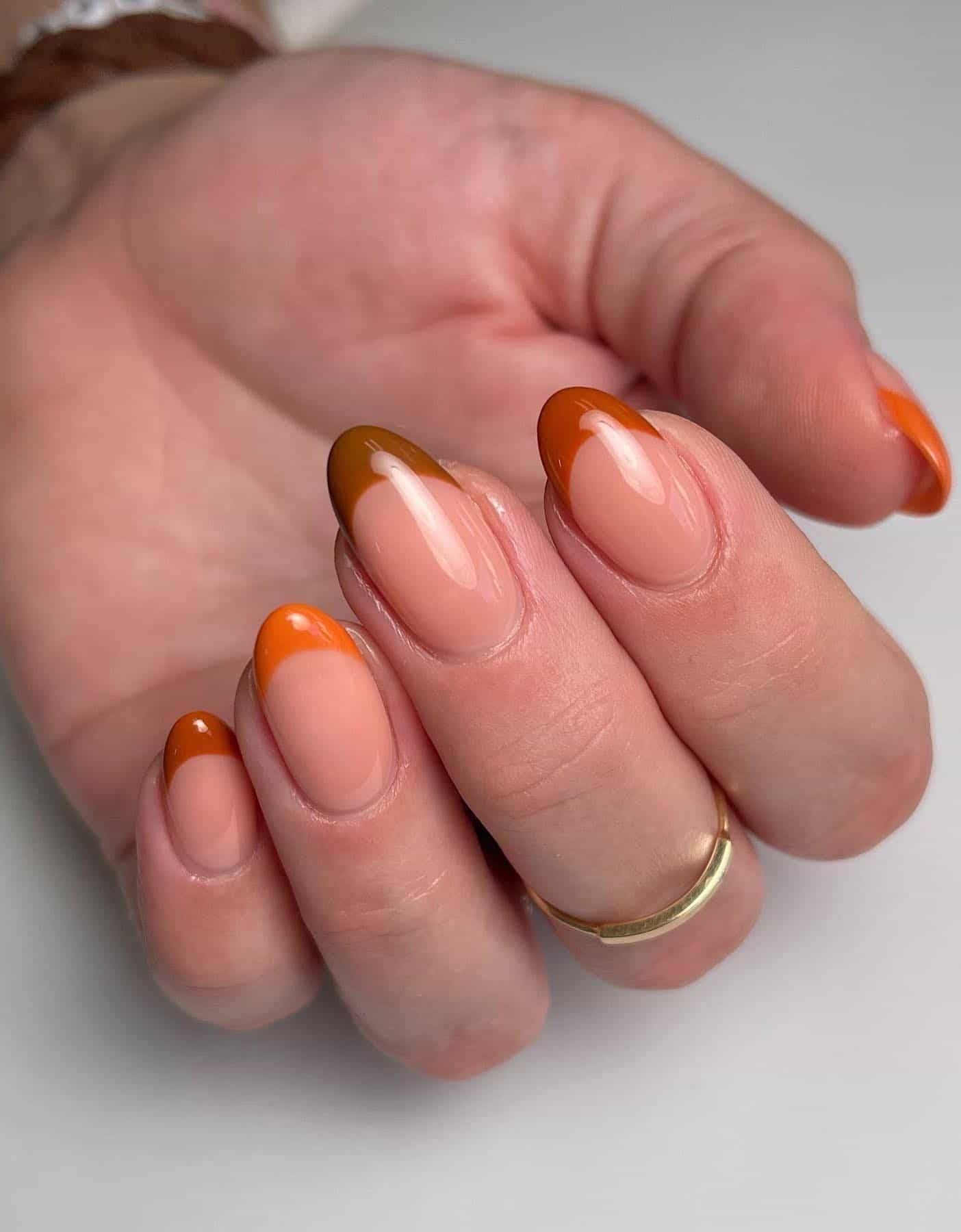 3.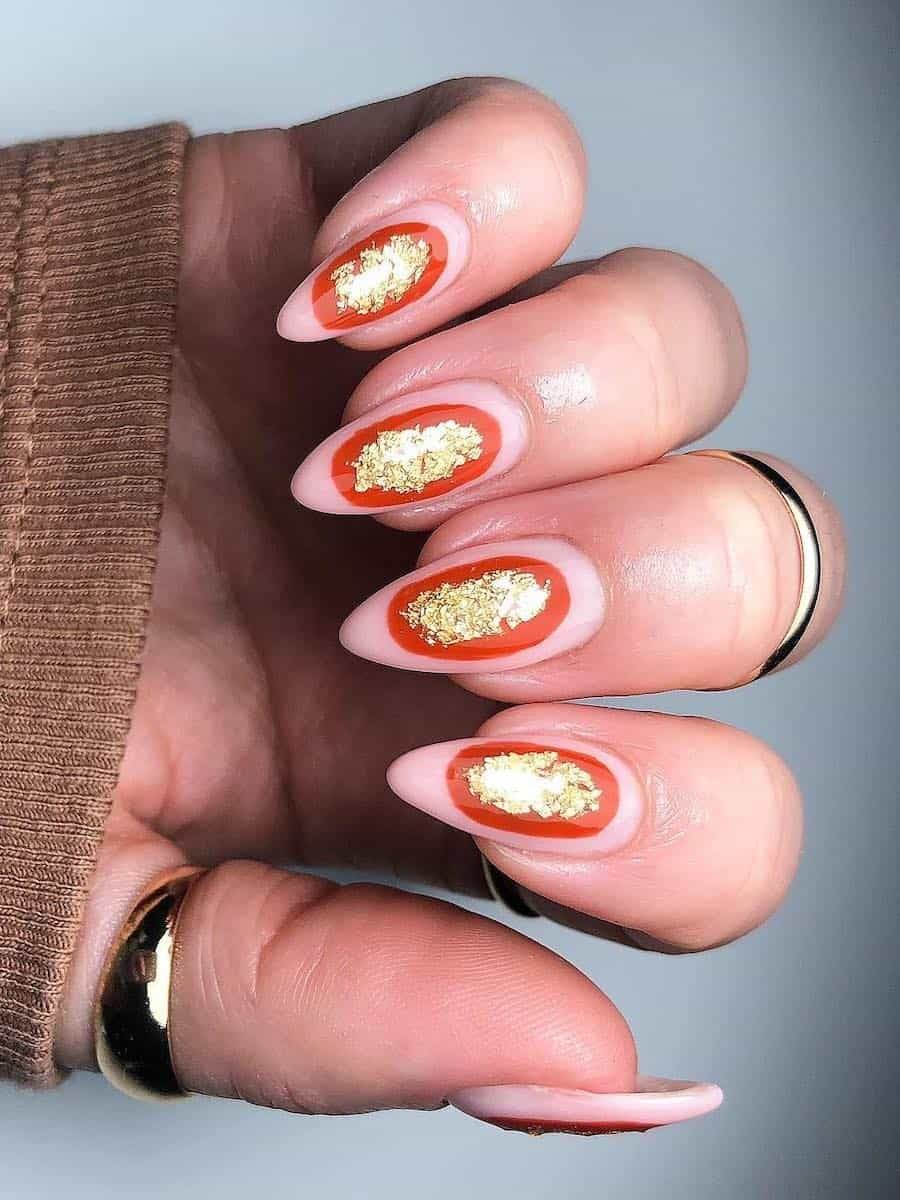 4.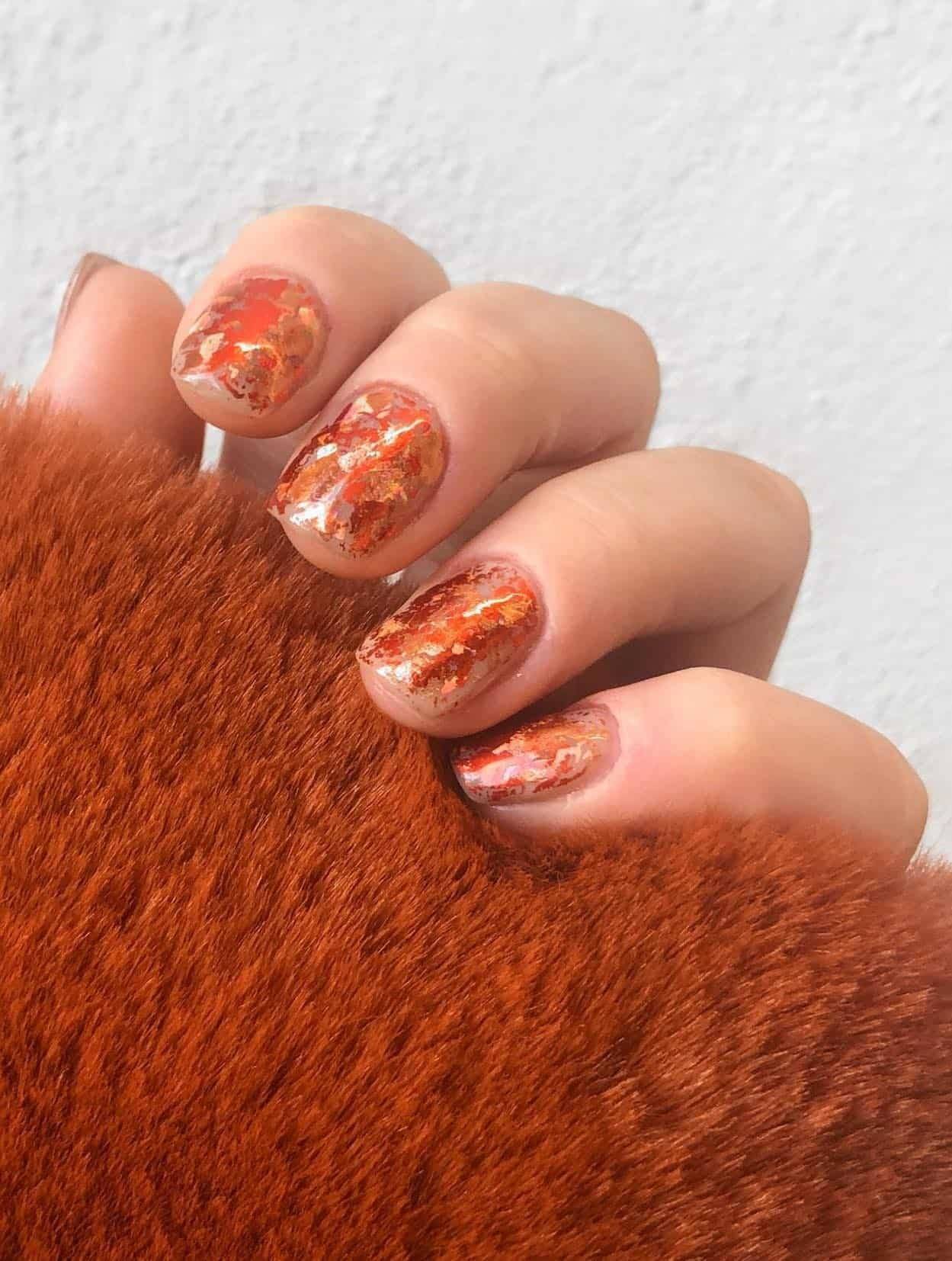 5.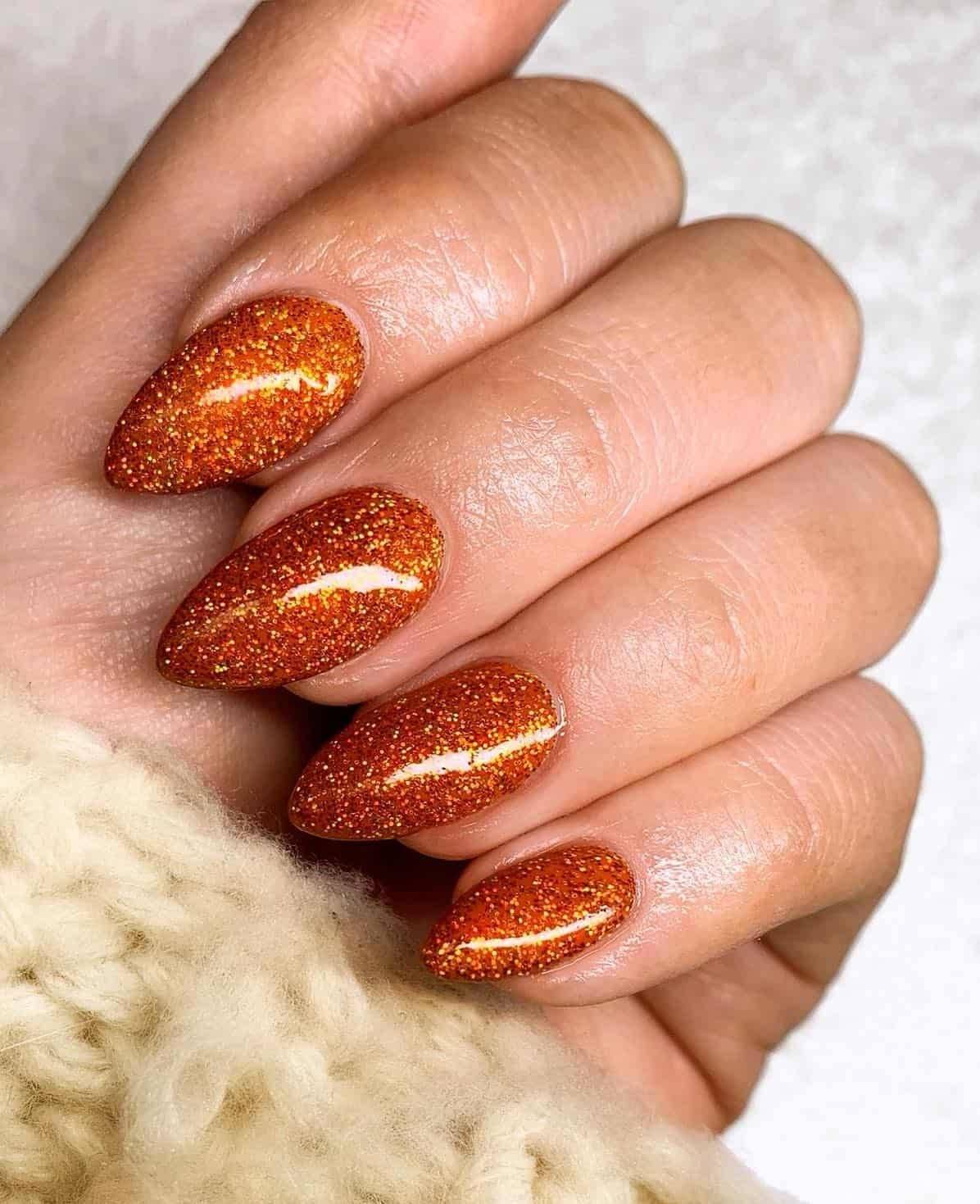 6.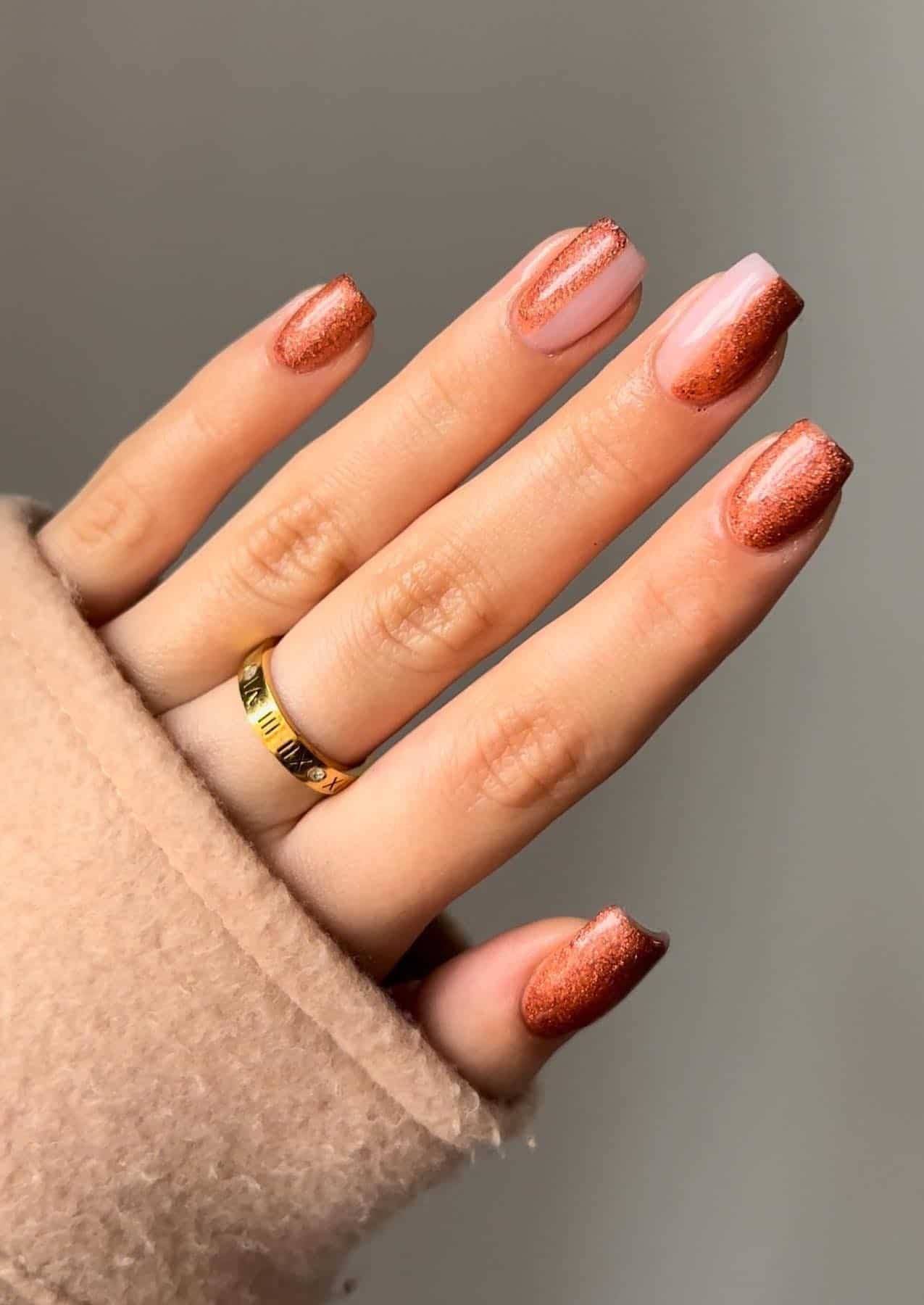 7.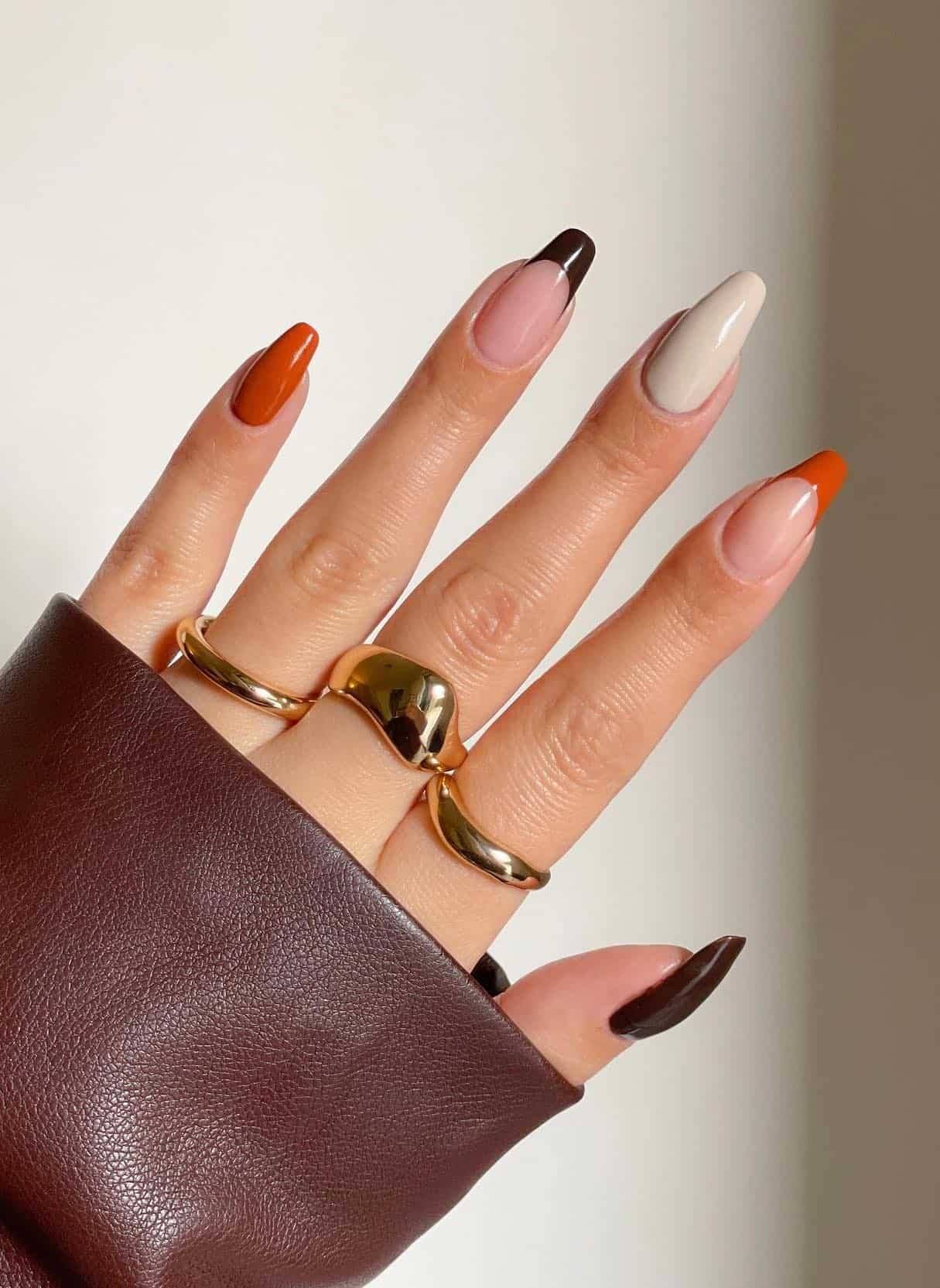 8.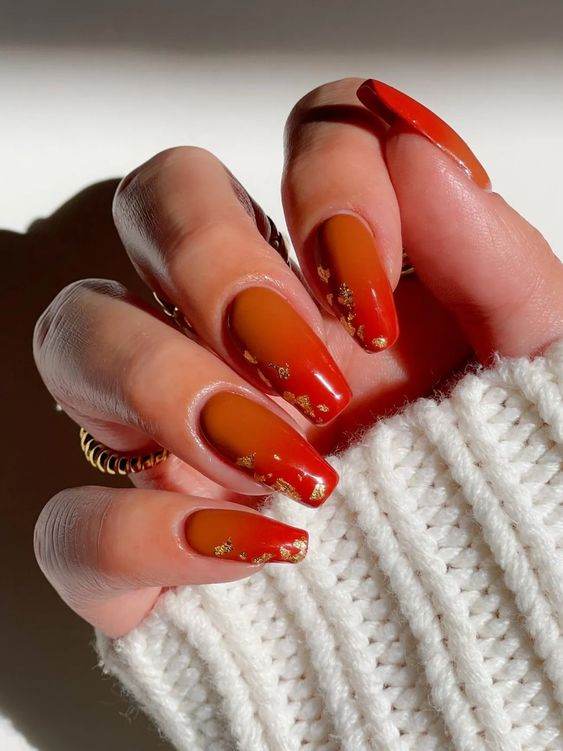 9.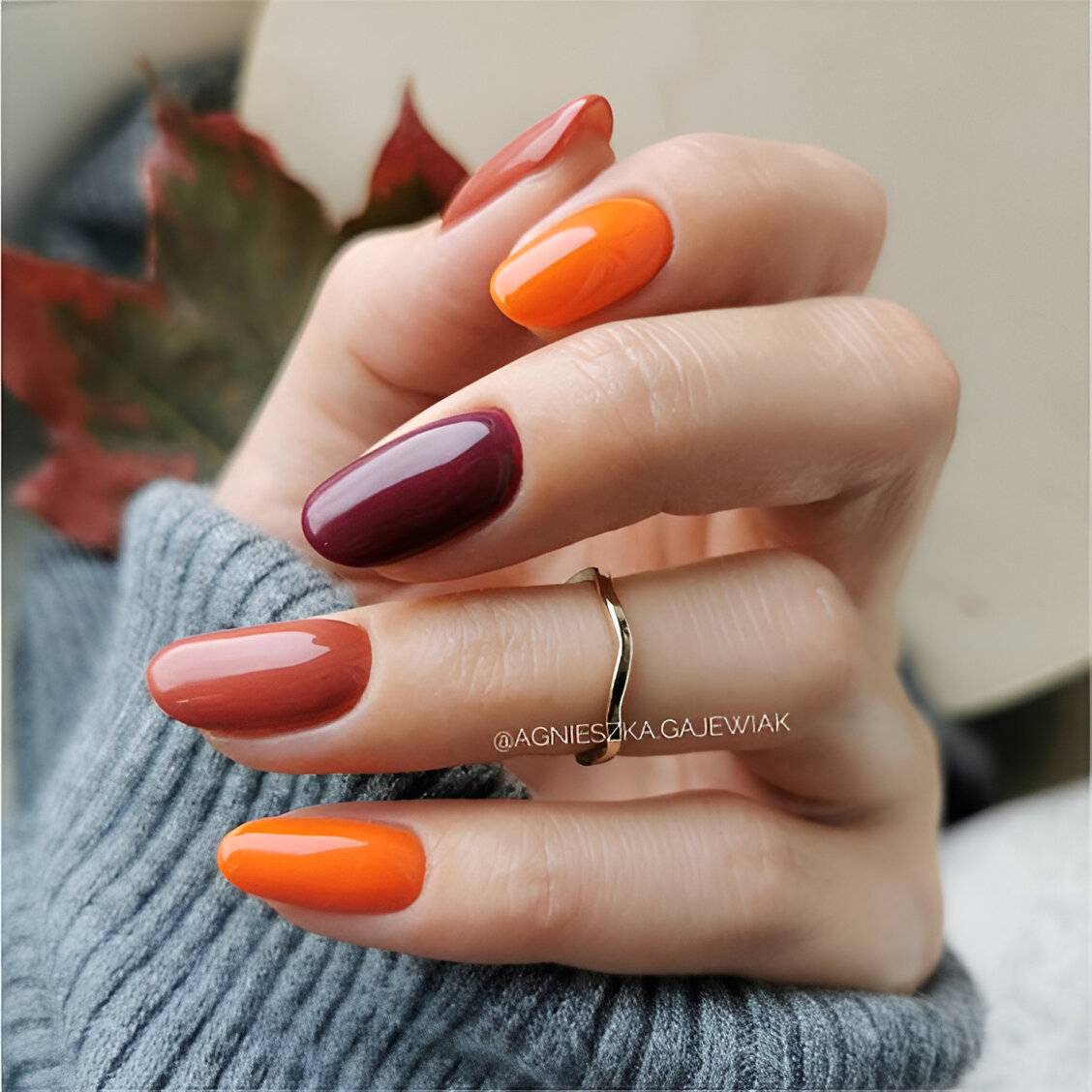 10.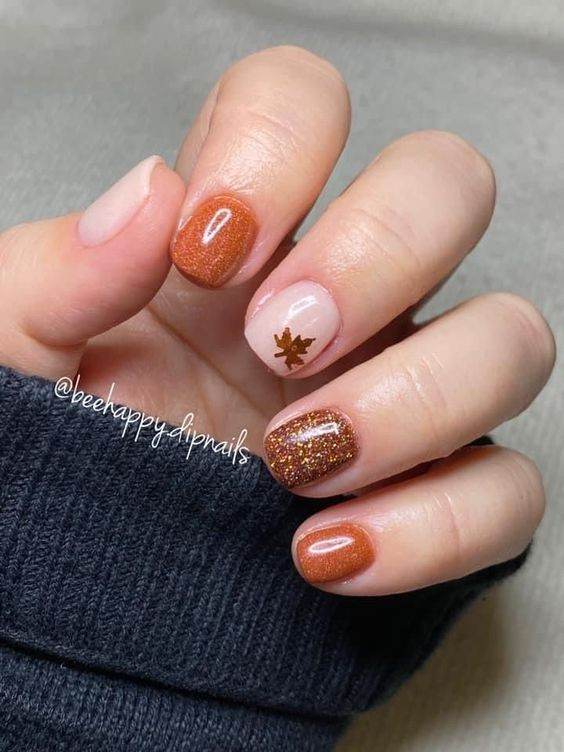 11.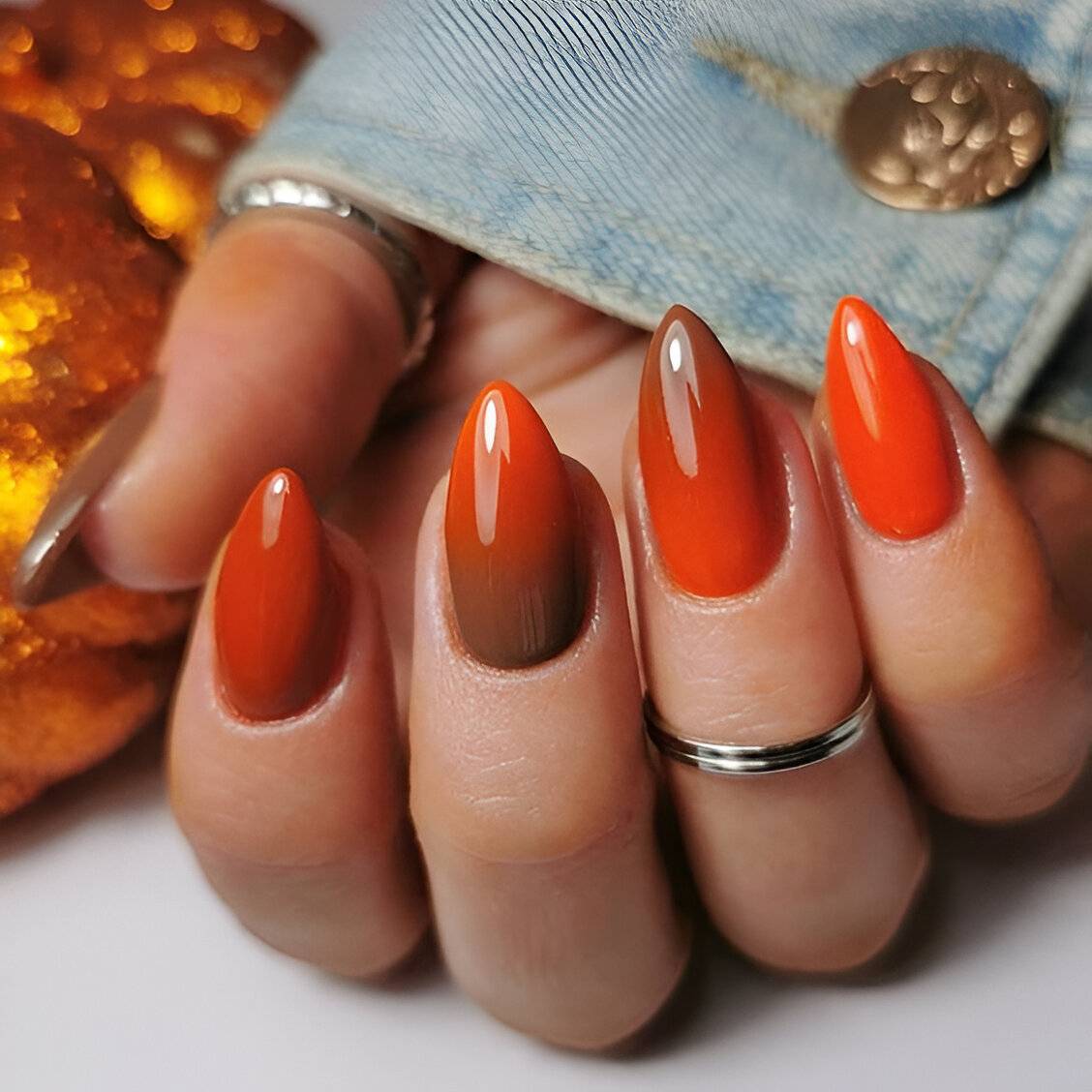 12.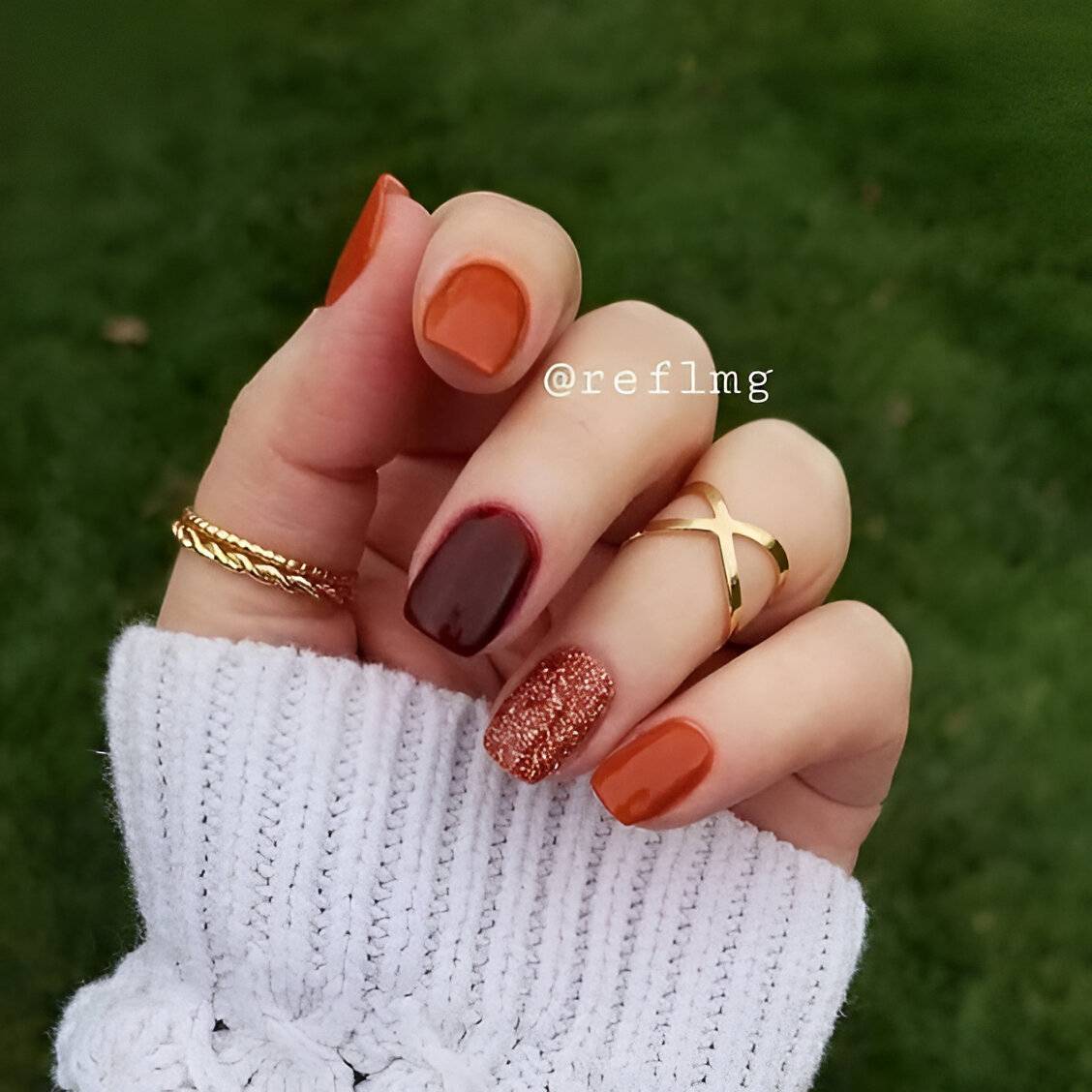 13.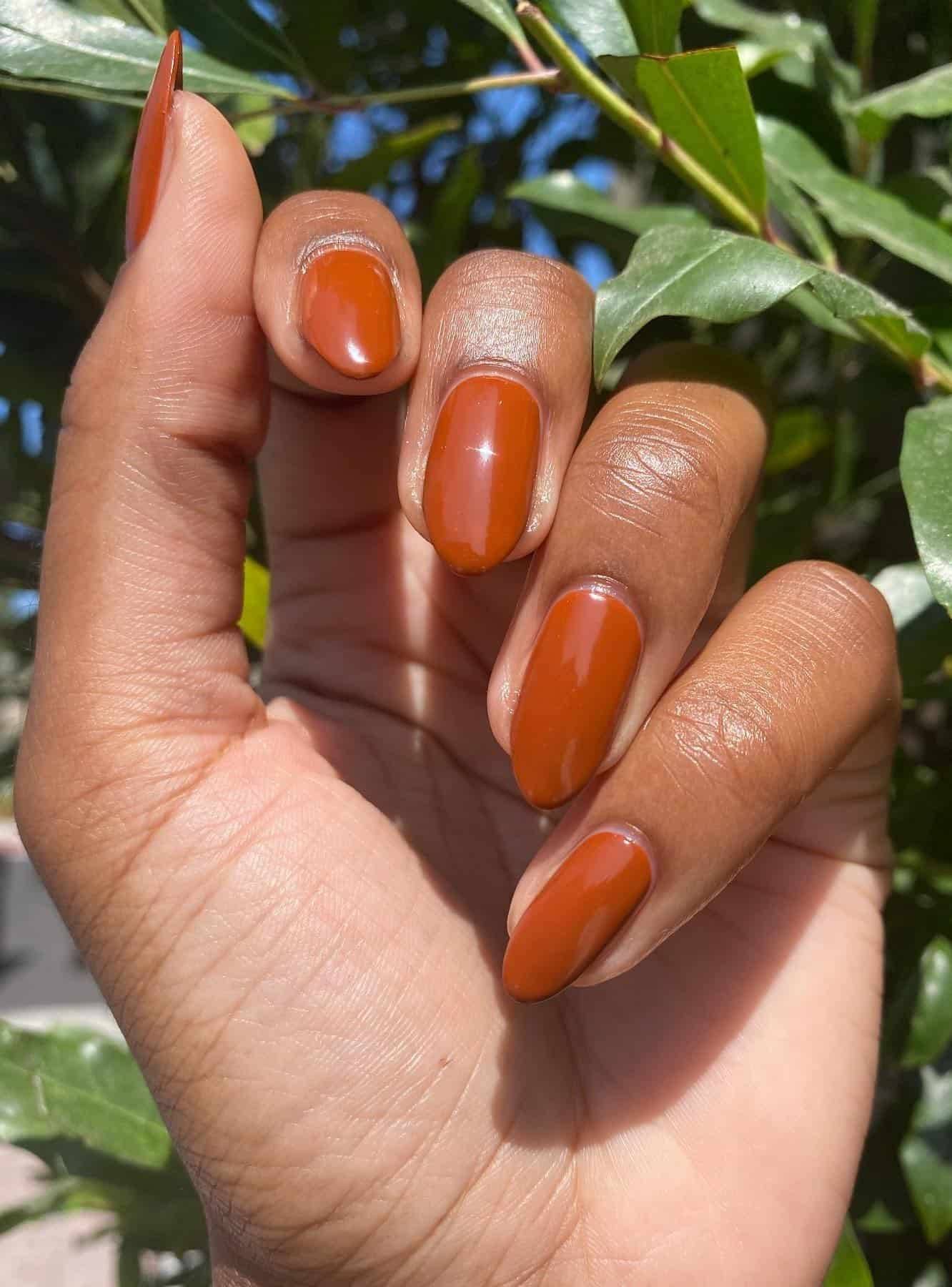 14.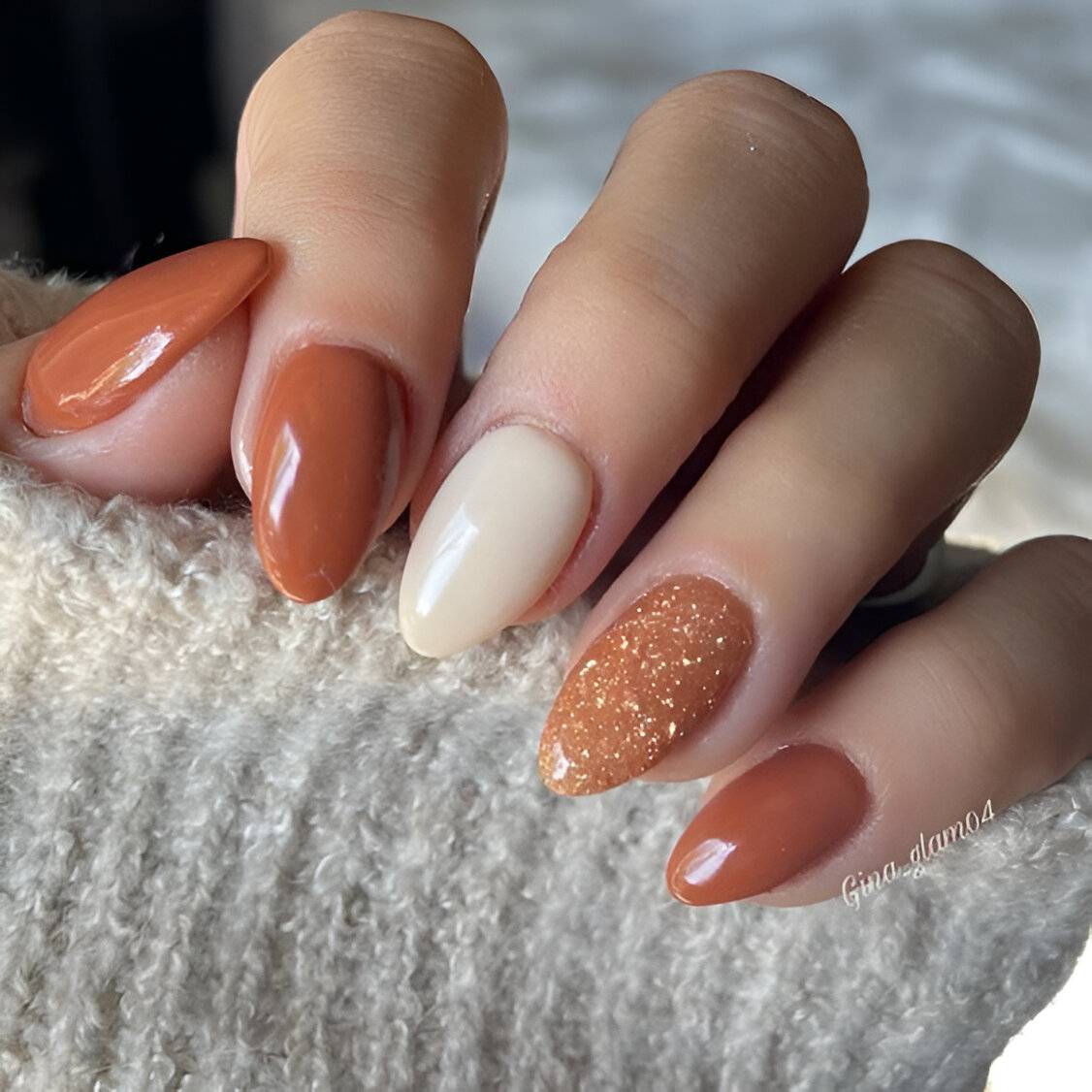 15.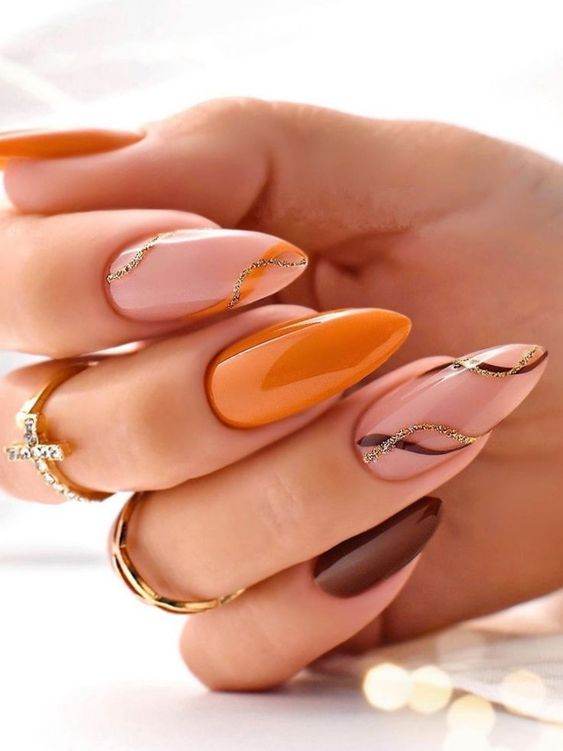 16.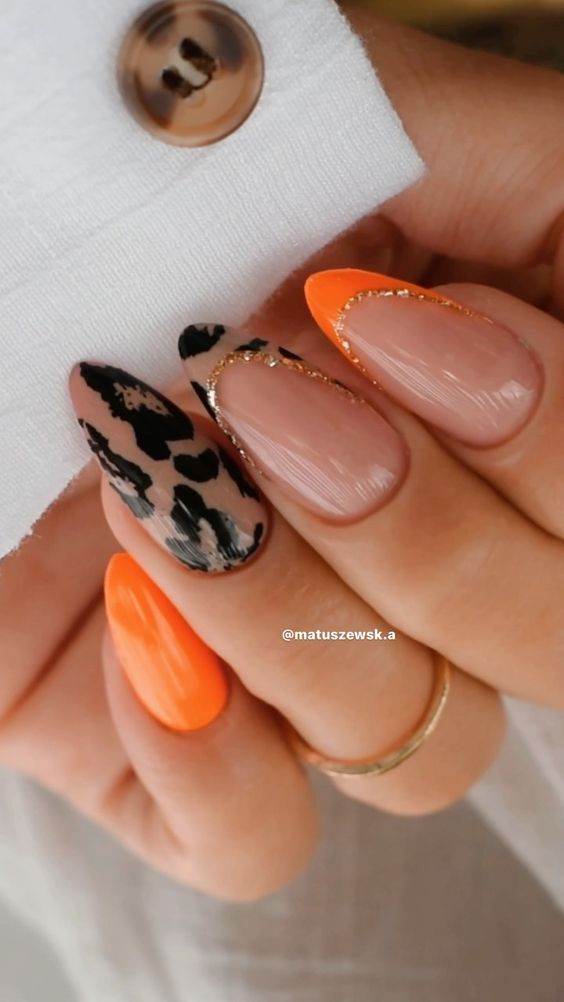 17.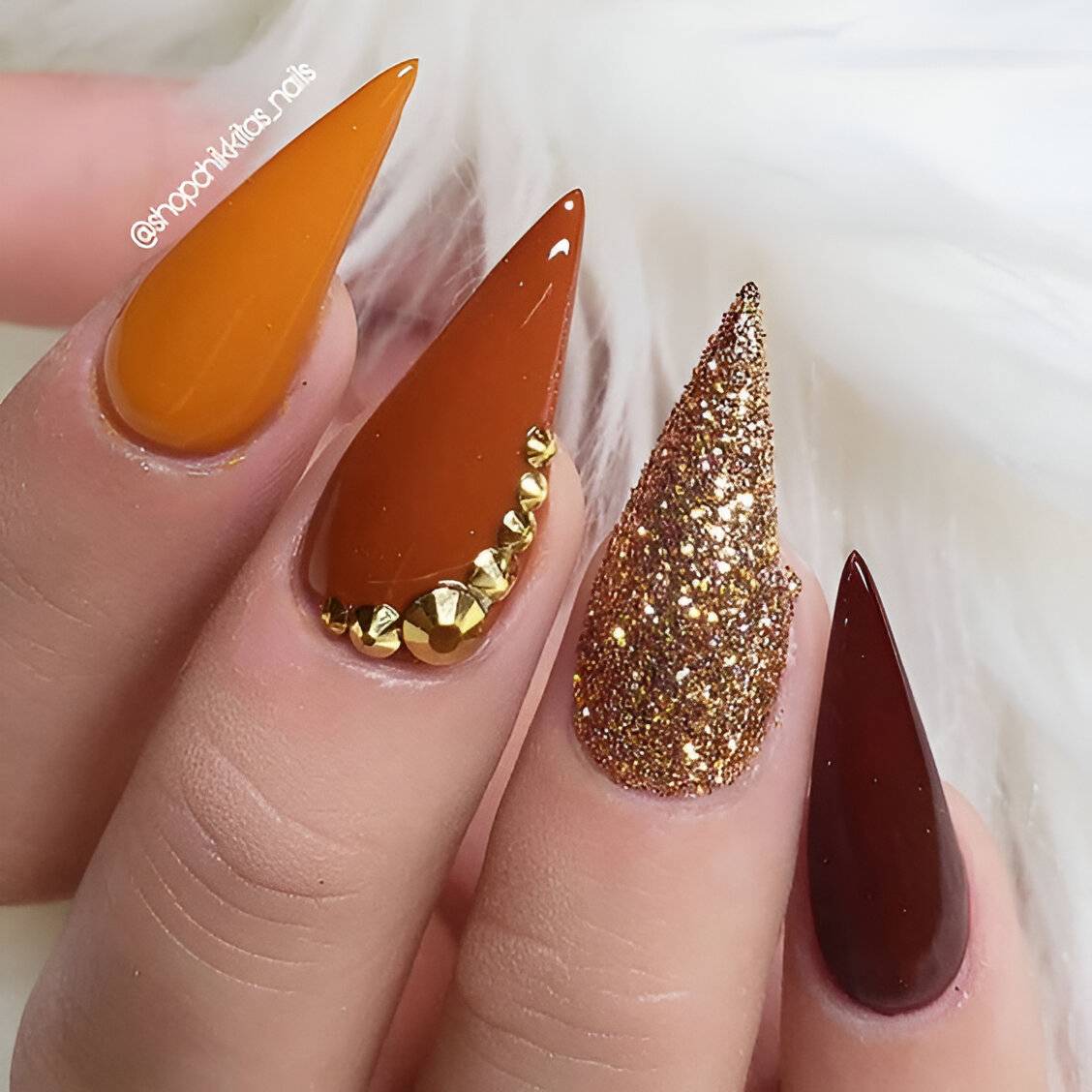 18.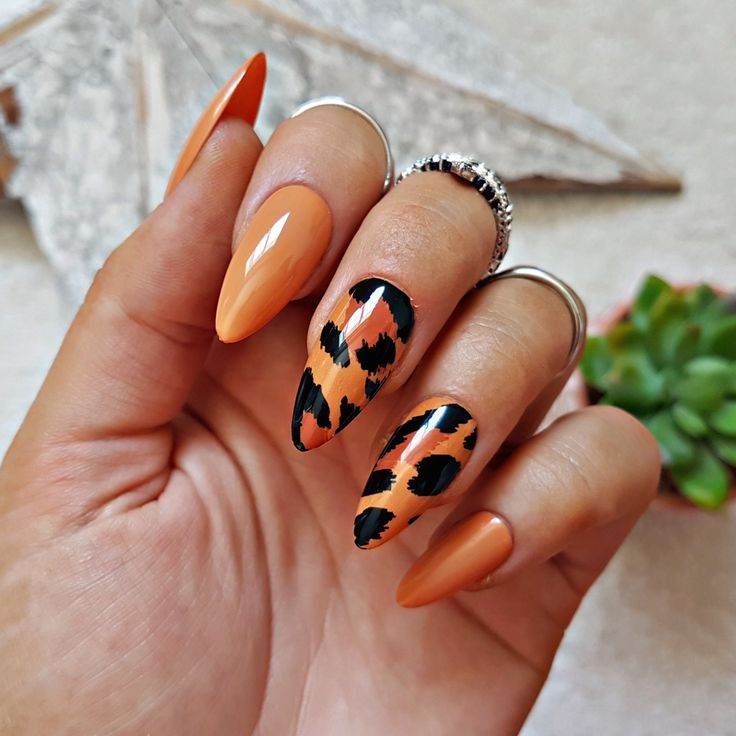 19.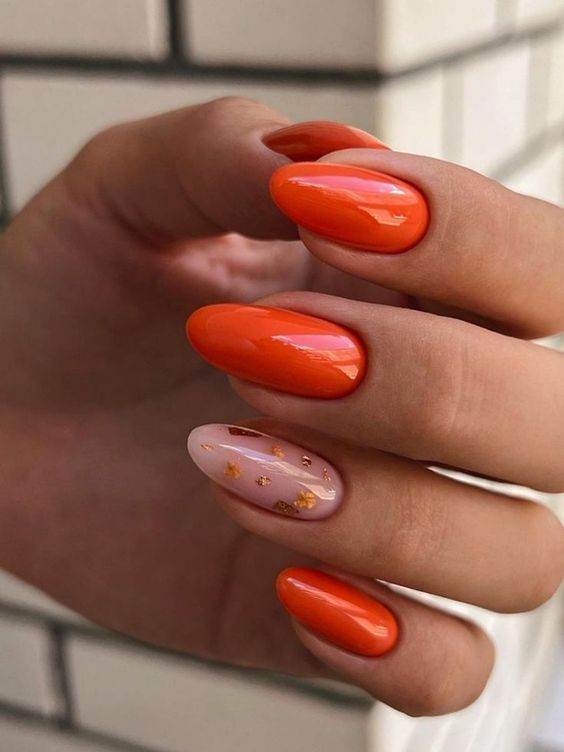 20.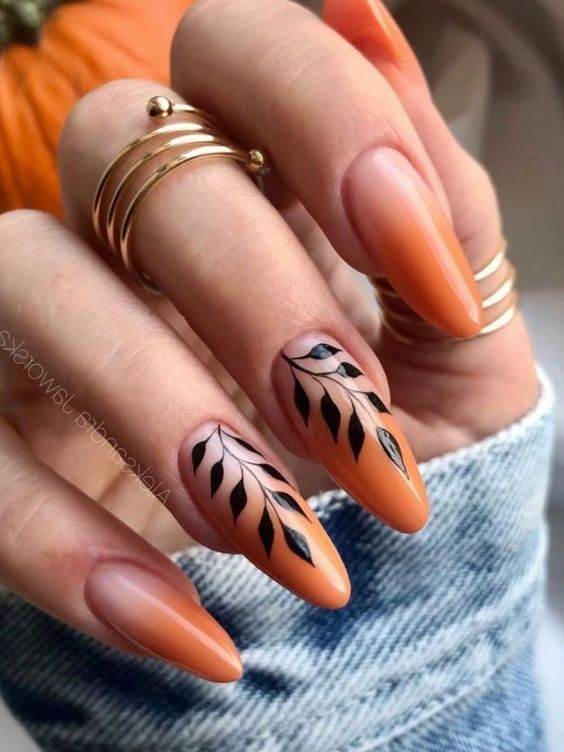 21.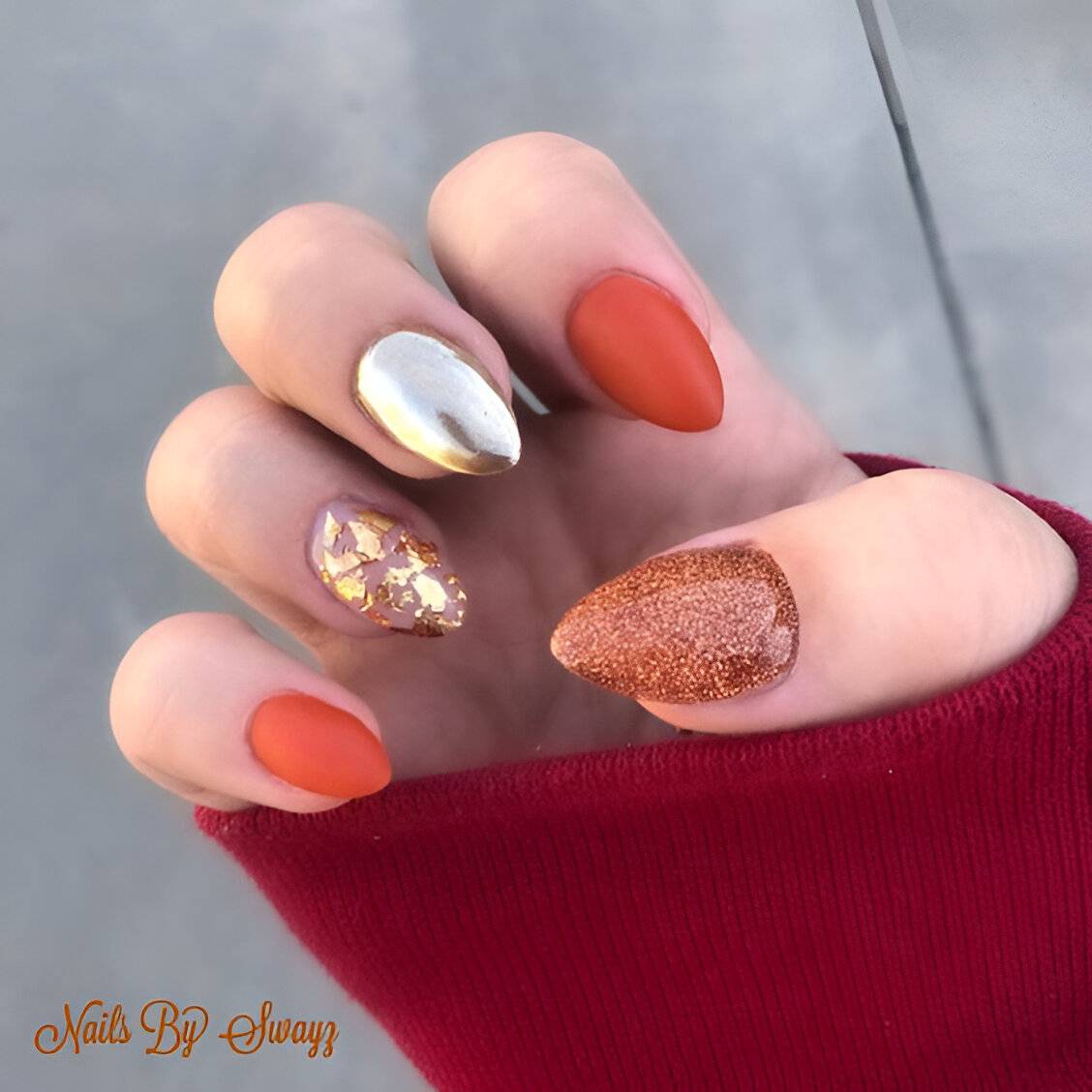 22.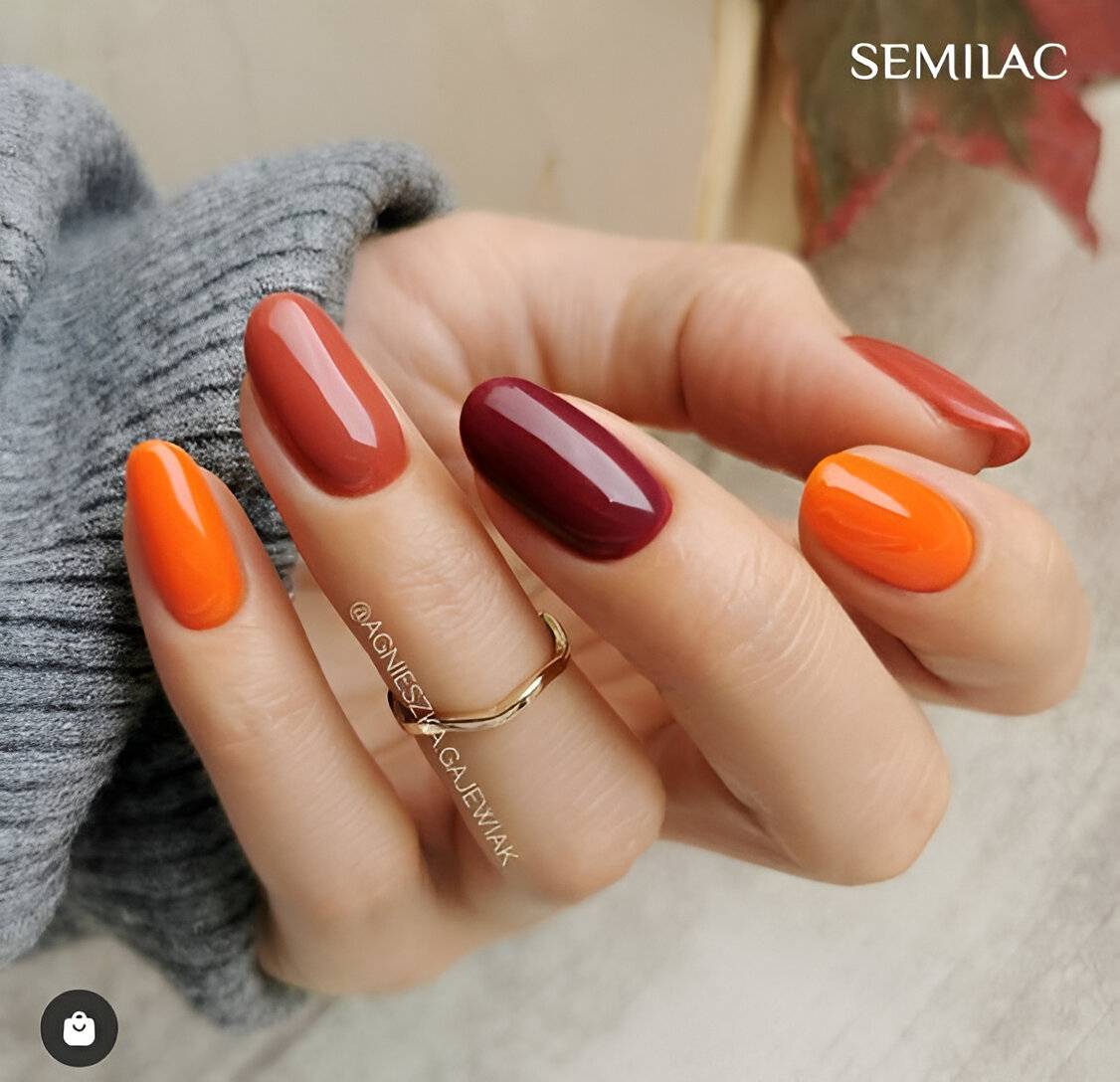 23.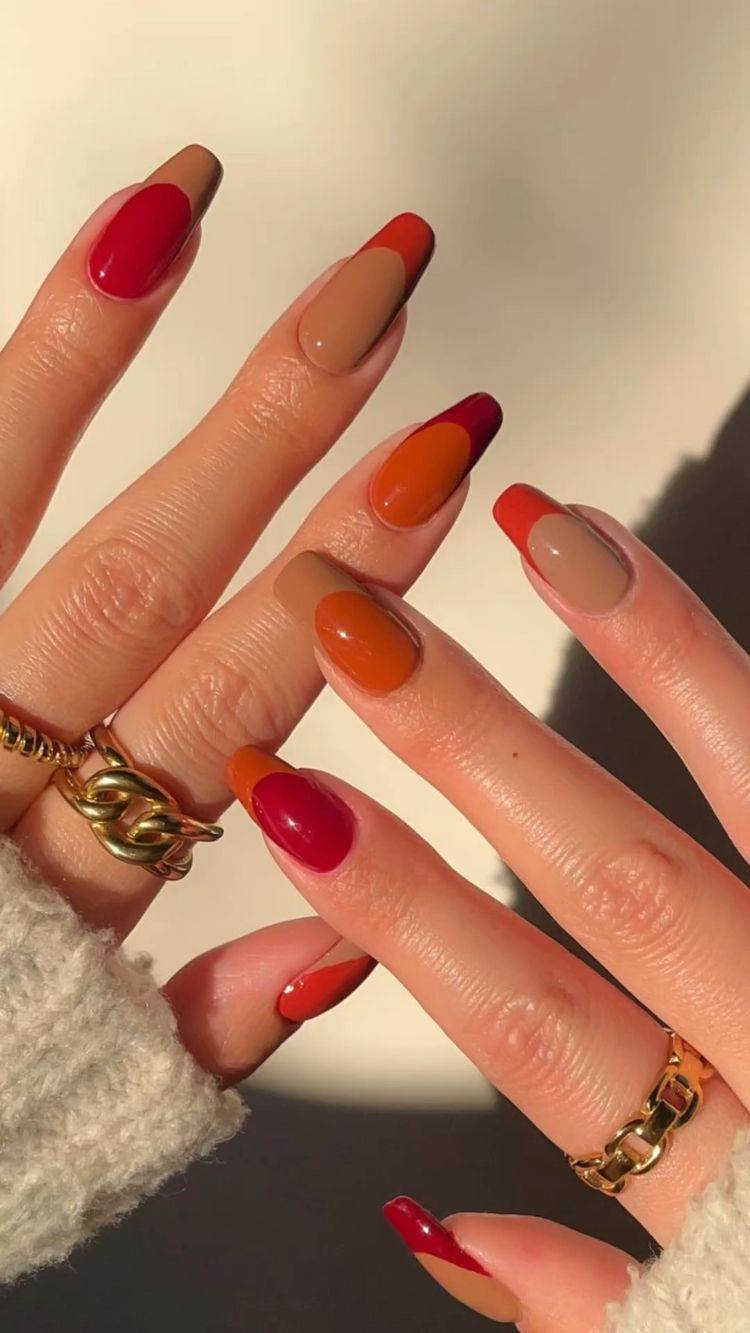 24.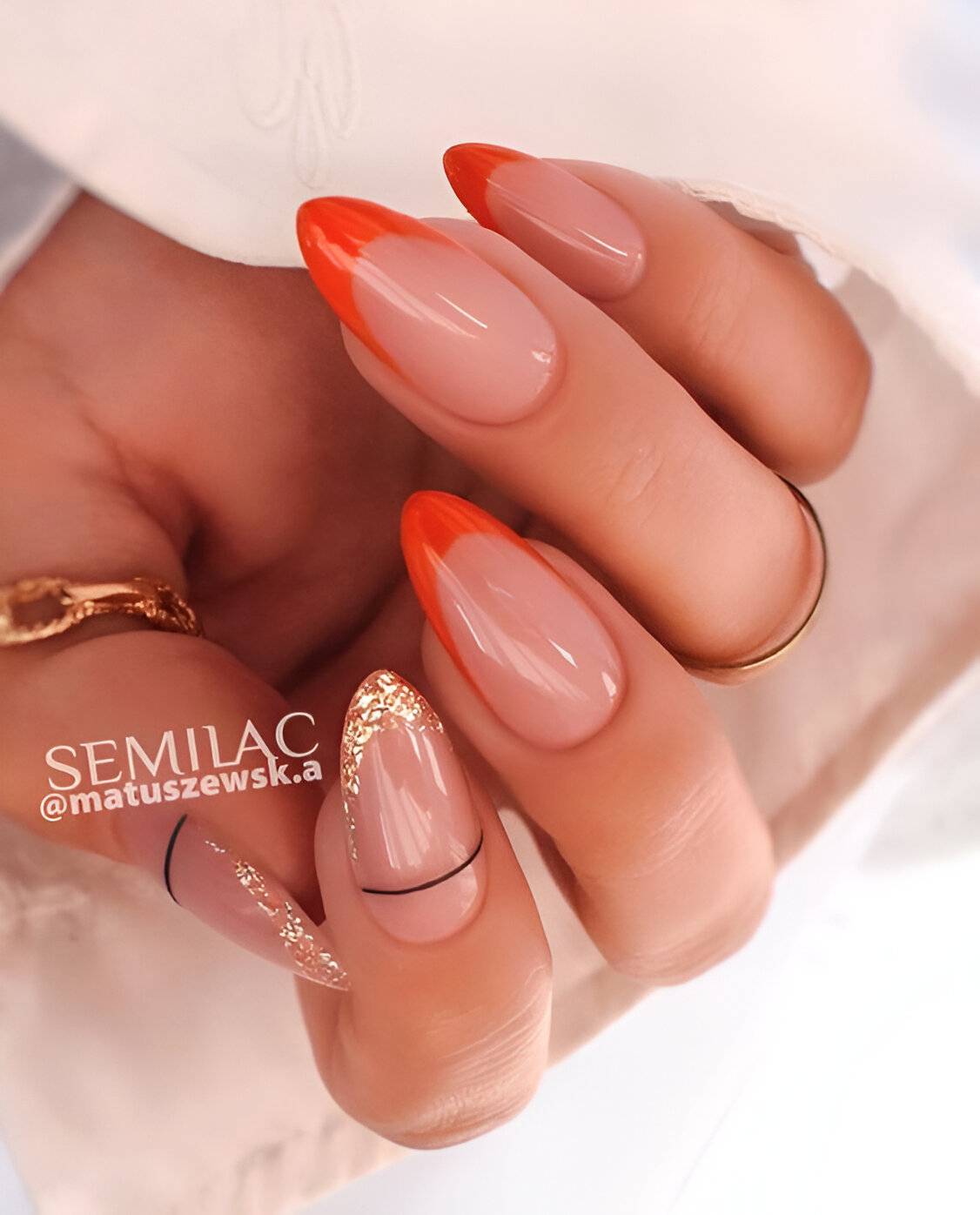 25.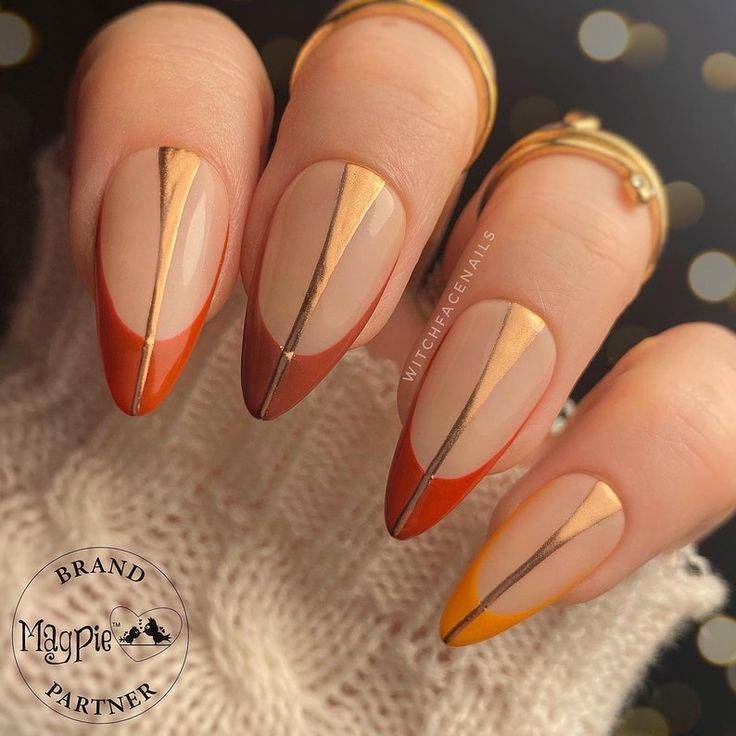 26.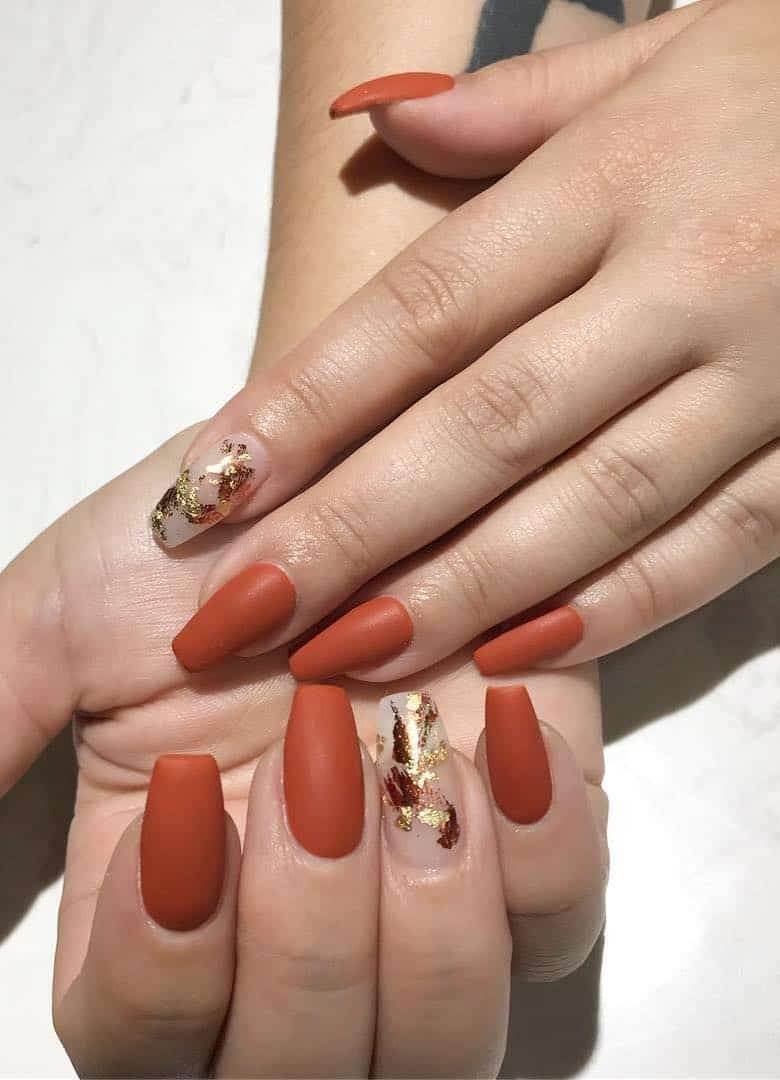 27.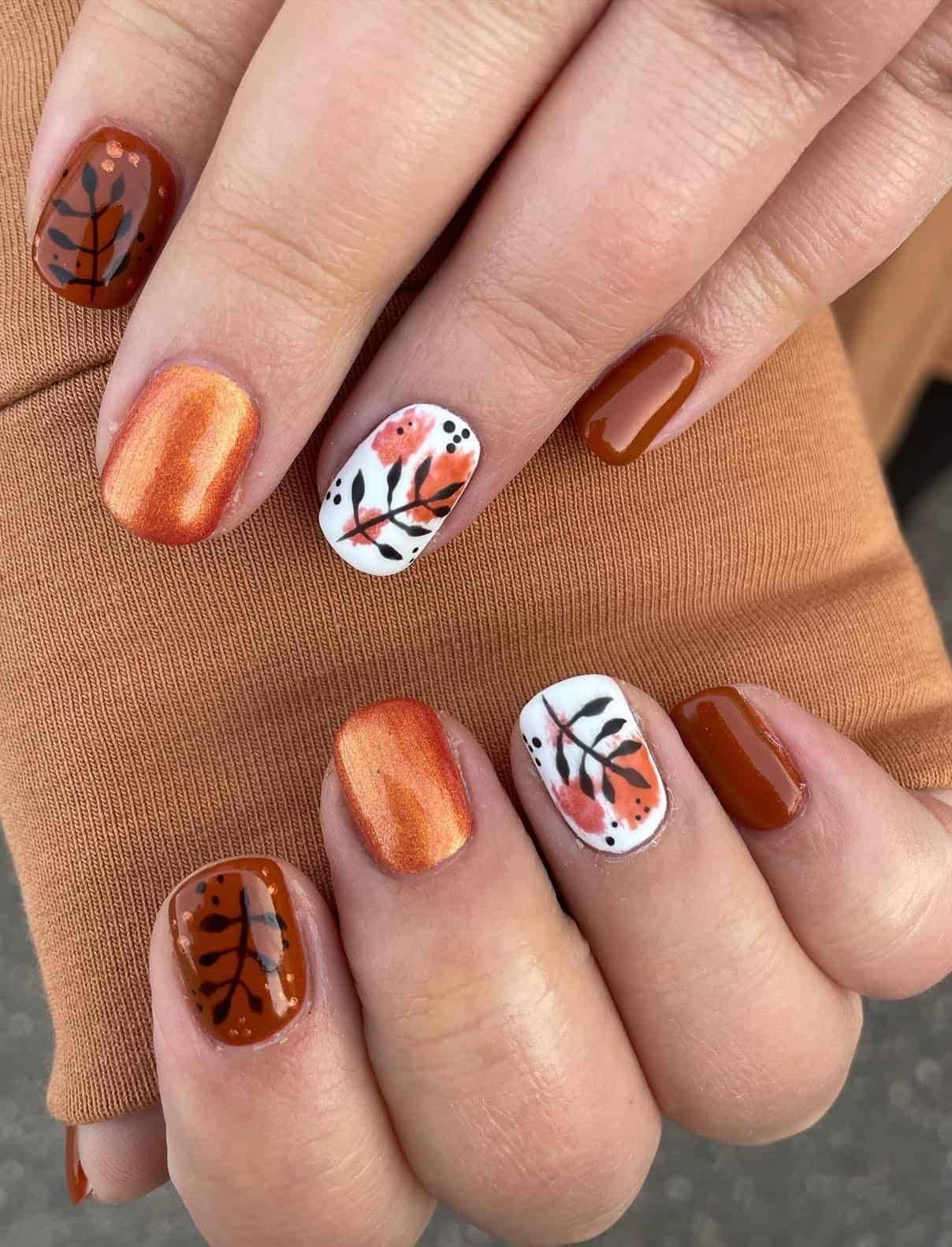 28.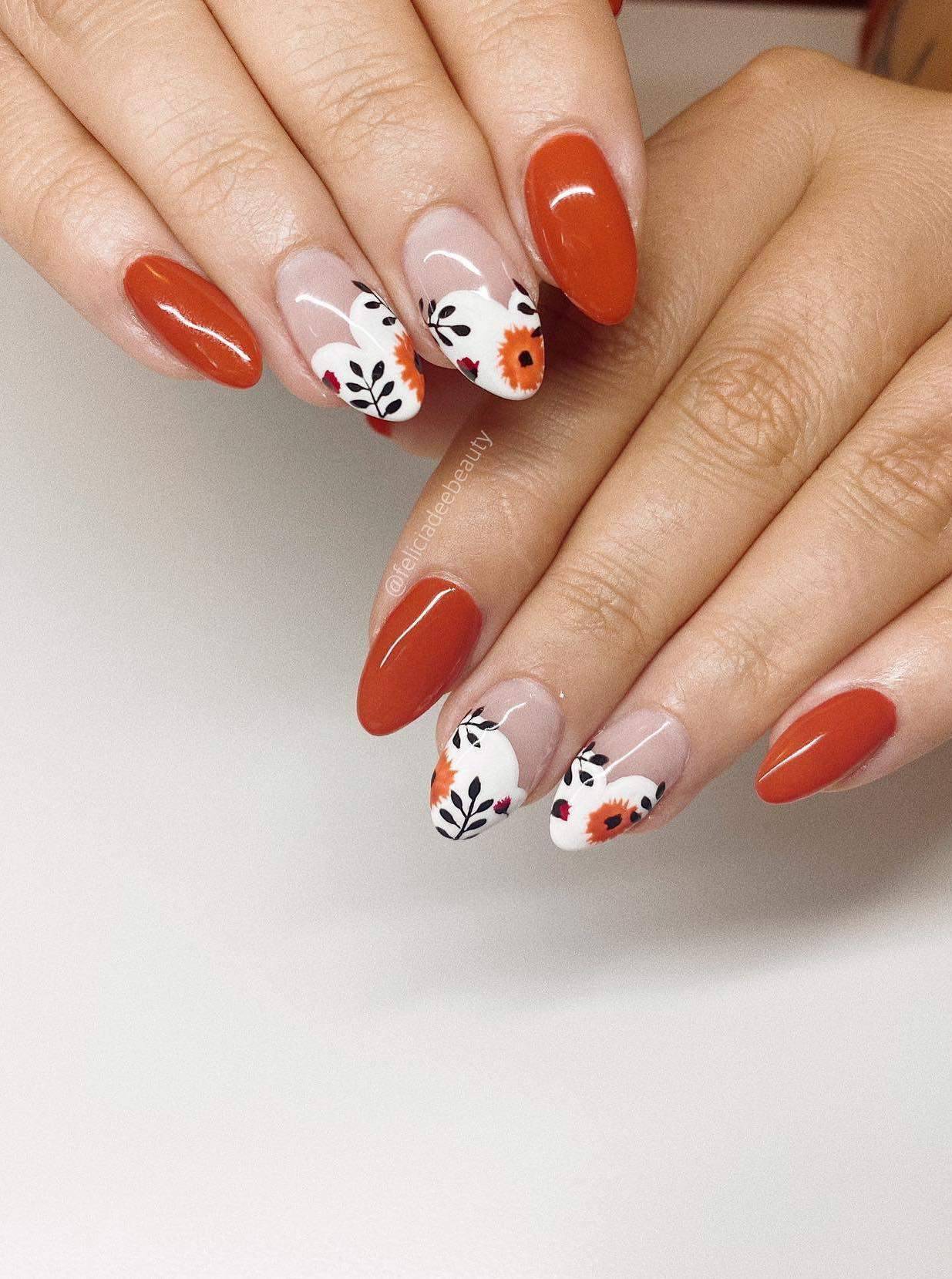 29.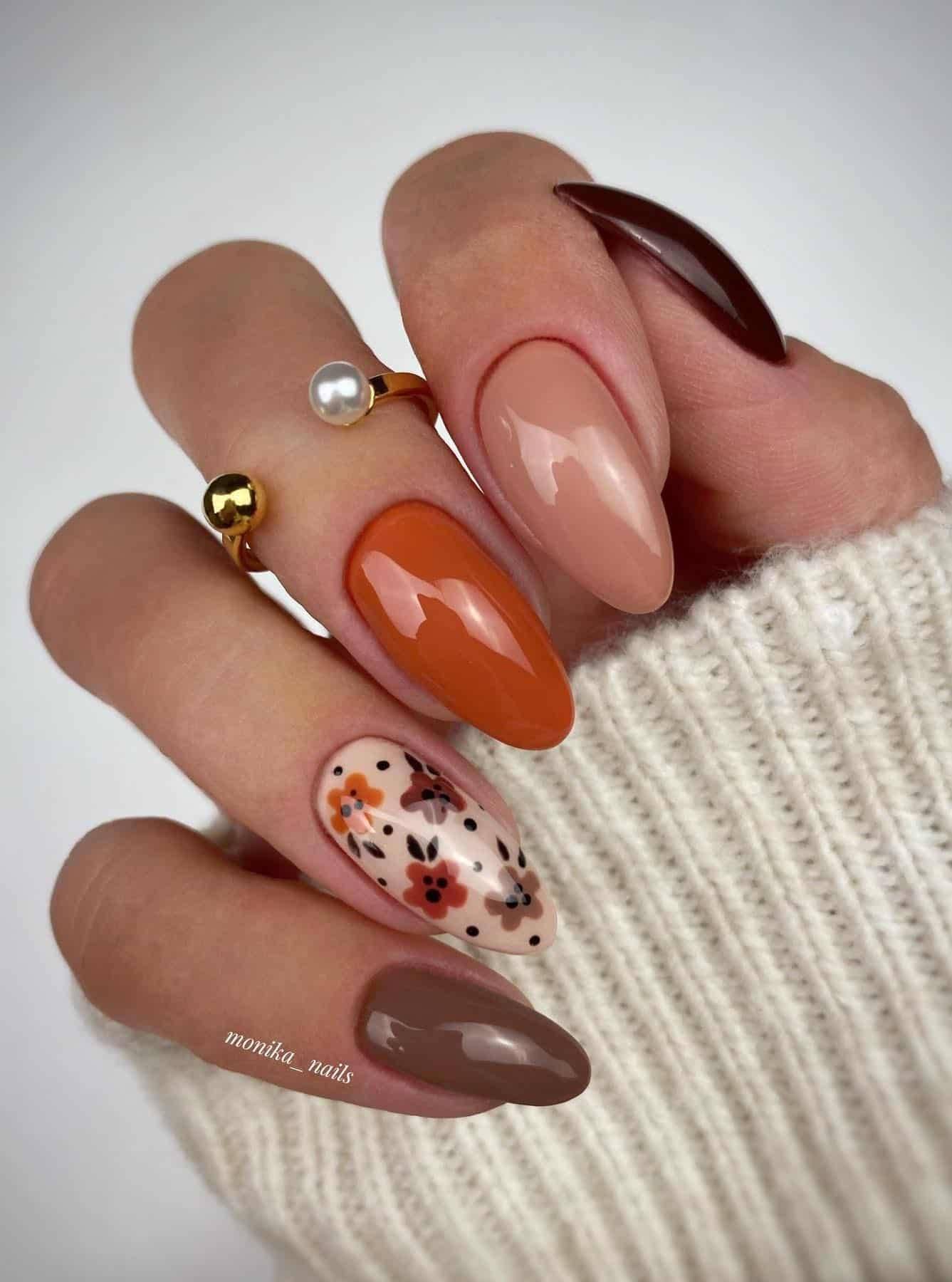 30.