Old tires! Whether you have one tire or several lying messy in your garage, they aren't easy to dispose of because they're large and heavy. Fortunately, they can be recycled into stunning flower plants. Recycling old tires into beautiful flower planters is a creative and eco-friendly way to give new life to a commonly discarded item while also adding a touch of green to your outdoor space. Tires are durable, weather-resistant, and come in a variety of sizes, making them the perfect material for flower planters. Here is the list of 38 Inspiring Tire Flower Planter Ideas you can make easily at home.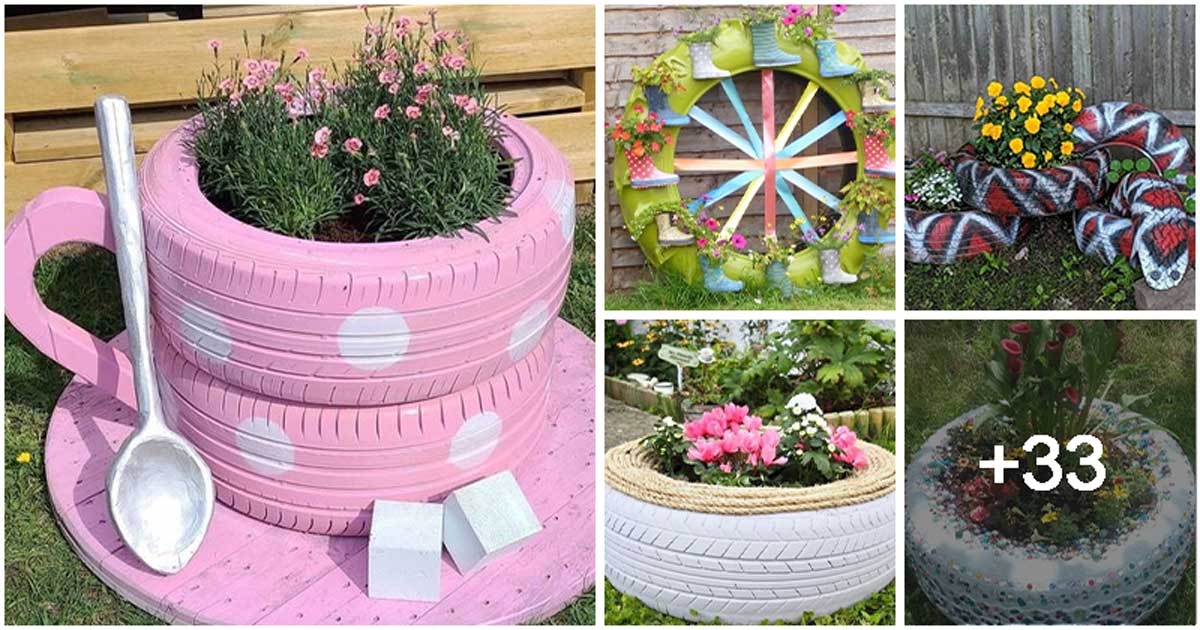 Tire planters are a great way to create a unique and sustainable outdoor space. They are perfect for adding a pop of color and interest to any area and can be used to grow a wide variety of plants and flowers. They can be used as stand-alone planters, stack into cascading planter gardens, build up a huge vegetable garden, hang on a wall or fence, or do the scattered tire garden style. Whatever you choose any project, they all are an excellent way to repurpose old tires and make a positive impact on the environment.
#1
Source: patrizia Vitali
#2
Source: pinterest
#3
Source: pinterest
#4
Source: hubpages
#5
Source: Shelly
#6
Source: Milica Mitrovic
#7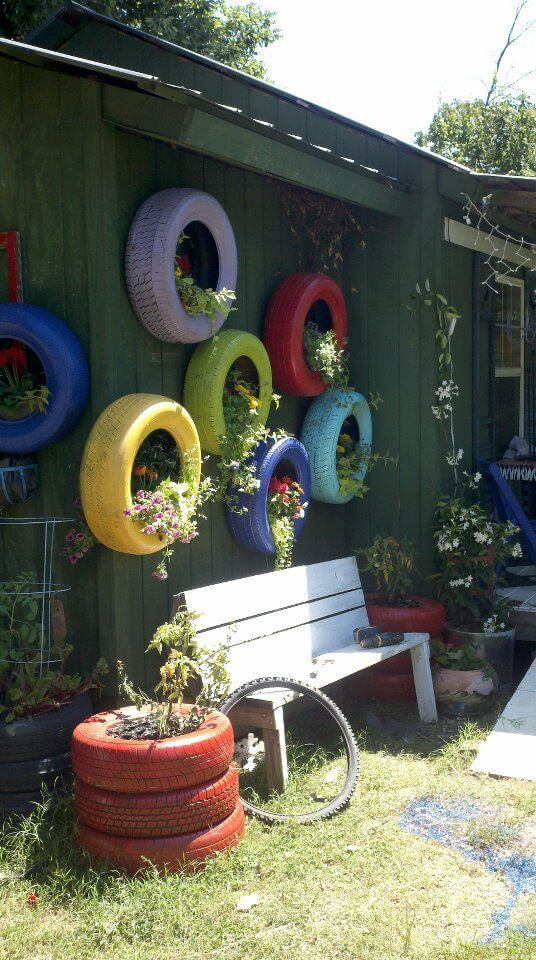 Source: allthingspainted
#8
Source: hometalk
#9
Source: fleamarketgardening
#10
Source: Shana Yoder
#11
Source: pinterest
#12
Source: hometalk
#13
Source: twomenandalittlefarm
#14
Source: en.newsner
#15
Source: Vera Segedin
#16
Source: boredart
#17
Source: Cyndi Crumpler
#18
Source: Valentina Zyavenko
#19
Source: pinterest
#20
Source: lushome
#21
Source: Scott Konshak
#22
Source: balconydecoration
#23
Source: David Creasy
#24
Source: Helen Maydew
#25
Source: pinterest
#26
Source: Boots Leonard
#27
Source: Michael Maritz Sr.
#28
Source: discover.hubpages
#29
Source: tumblr
#30
Source: farmfoodfamily
#31
Source: farmfoodfamily
#32
Source: lemonbeanandthings
#33
Source: pinterest
#34
Source: hometalk
#35
Source: engineeringdiscoveries
#36
Source: owntheyard
#37
Source: hometalk
#38
Source: pinterest