The frost of cold winter days appears, leading to a threat to the health of many vegetables. Don't let the bad weather stop you from growing! If you have a free spot near your window, you can grow the list of herbs right in your living space. You absolutely can grow some indoor plants on your windowsills! They are able to grow well under indoor conditions, and still do best without direct sunlight. Even, they can be turned into future houseplants giving green space in your home year-round.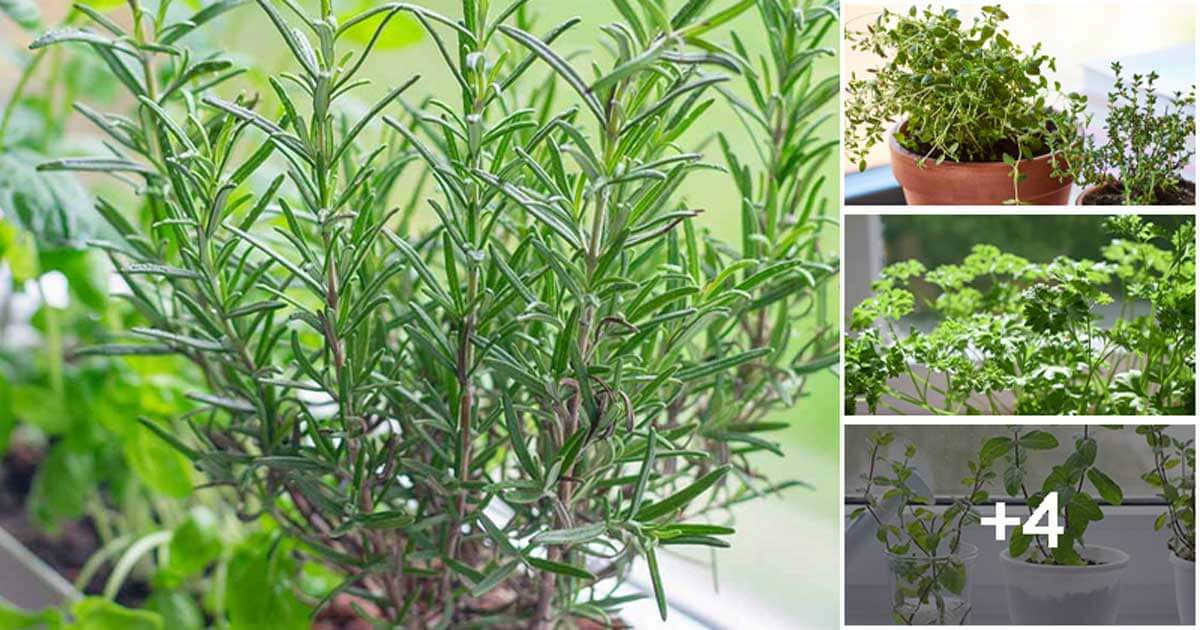 They are easy-to-grow indoor herbs, all of them just need basic care. So even if you're busy at work, you also easily have your own mini herb garden. Growing them on your windowsills to have fresh and organic vegetables that are good for your health without going to the garden. So, whether any season of the year, don't go putting your gardening gloves away just yet. Let's get started with your indoor garden on the list today.
#1 Chives
Source: Thisismygarden
This herb just needs to be watered when the top soil appears dry. It grows slowly but steadily during winter days as long as the plants get at least 3-4 hours of sun per day.
#2 Parsley
Source: Plantura
Parsley is an easy-to-grow herb that can adapt well to rooms with limited light. For the best growth, place the pots near a glass door or window.
#3 Mint
Source: Freepik
Mint still survives even in harsh winter as long as it is protected by the frost directly. For happy growth, mulch your pots, and place them on a sunny window sill.
#4 Sage
Source: Housebeautiful
Sage can be grown easily indoors all winter months as long as getting a sunny windowsill with 5-6 hours of intense sunlight every day.
#5 Green Onions
Source: Sanmarcosrecord
Green Onions keep growing well if placed on a bright windowsill and get 3-4 hours of light daily.
#6 Thyme
Source: Apartmenttherapy
Thyme is a Mediterranean herb that doesn't like much watering on cold days but loves a sunny spot. For optimum growth, place your pots on the south or west-facing sunny windowsill.
#7 Rosemary
Source: Gardenerspath
Rosemary requires enough light in weather cold, so your West or South facing window this season is perfect for its growth. Also, giving it enough humidity, and a humidifier for it in the colder months is a good idea.
#8 Ginger
Source: smallgreenthings
Gingers can tolerate it well in cold months and grow like a champ. They like getting enough water and indirect light from the window sill all day long.