Indigenous film producer Kelvin Redvers (Dene) was waiting in line to enter the Cannes Film Festival in France on Sunday for the premiere of Valeria Bruni Tedeschi's Les Amandiers. The Vancouver-based Redvers, who is aware that the step and repeat at Cannes is typically a paparazzi-filled spectacle, realized the potential of the occasion to showcase and honor his own Indigenous culture by donning a pair of traditional moccasins. In his interview with Variety, Redvers said, "I was trying to wear an example of something that would be formal for my culture, which was a beautiful pair of moccasins that were actually beaded by my sister." Redvers attempted to do so, but red carpet security guards stopped him, forbade him entry, and demanded that he leave until he changed into "normal".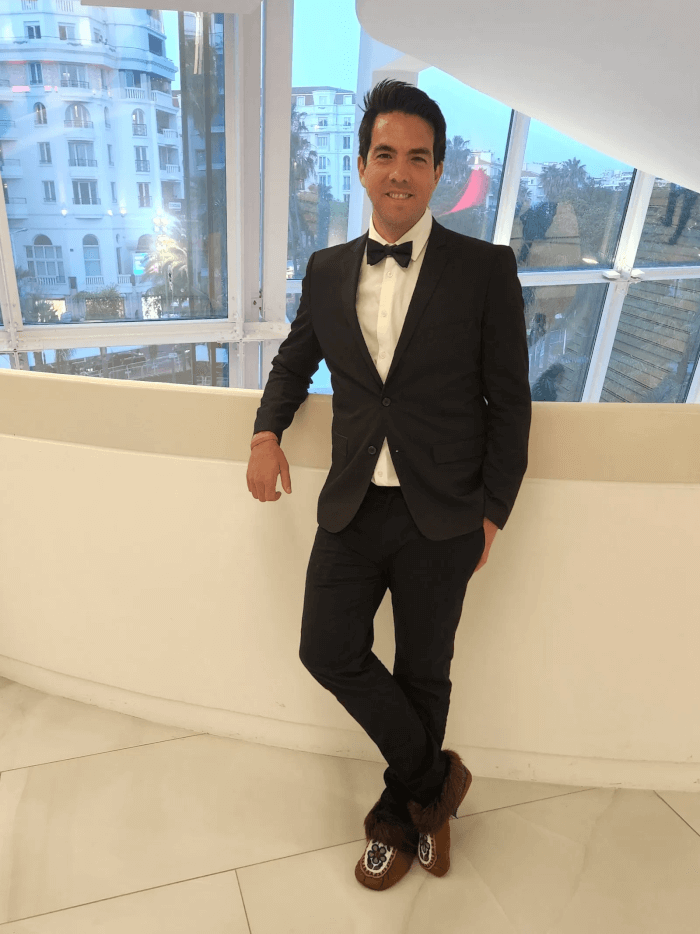 Source: Courtesy of Kelvin Redvers
Redvers continues by saying that he was made to feel "criminalized" for donning the moose-hide moccasins that were beautifully beaded. It's not the first time the festival has turned away guests for not adhering to the event's infamously-strict, but not codified formal dress code. In addition to enforcing a black tie dress code, the festival scrutinizes footwear choices. The event used to bar women who chose to wear flats over heels. The festival's severe dress shoe regulations apparently still apply to cultural attire, even if that rule has been relaxed in response to protests from A-list celebrities like Julia Roberts and Kristen Stewart, who went barefoot on the carpet. It's a strategy that, at best, seems antiquated and, at worst, prejudiced. (The festival has since apologized to Redvers.)
After being turned away on the red carpet, one of Redvers' French-speaking colleagues allegedly tried to convince security that the Cannes dress code should make allowances for such cultural items. But security refused to budge, and they became quite aggressive with the producer. "Frustrated, a fairly aggressive security guard got right in my face and said, 'You need to leave now.'" Leave right now. Leave right now. Leave right now. Leave!'" Variety spoke with Redvers. "I was confused and hurt; I felt dismissed." Redvers could only walk back onto the red carpet after changing his shoes, which he did.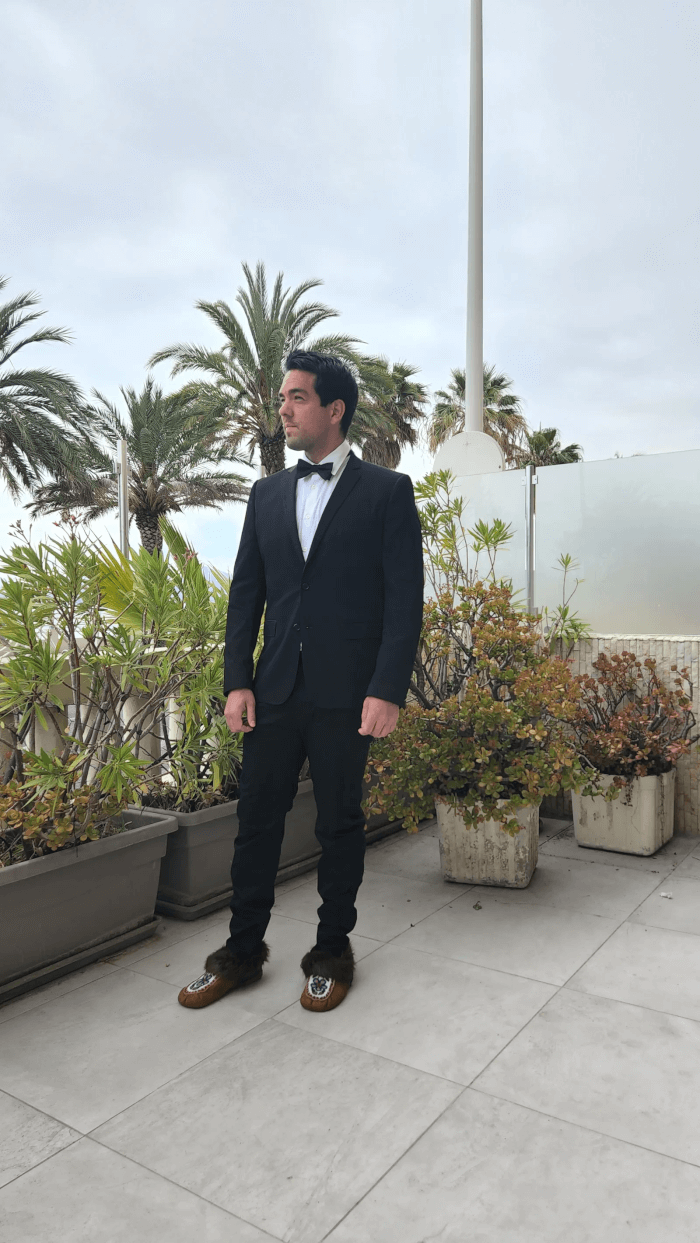 Source: Courtesy of Kelvin Redvers
Ironically, Moccasins are considered to be a special occasion item within Indigenous culture, therefore the Cannes Film Festival's judgment that they are not "formal" enough is puzzling. Since several tribes in North America constructed and designed them before colonization, it is difficult to determine when they were initially created. Today, they are well-known as a soft-soled design that may be worn as a house slipper and is frequently adorned with beadwork, quillwork, or embroidery. However, they are most frequently seen on dancers at powwow events, where they are matched with their customary, full regalia. Moccasins are frequently presented as gifts in the Indigenous community. They are revered and regarded as special artifacts.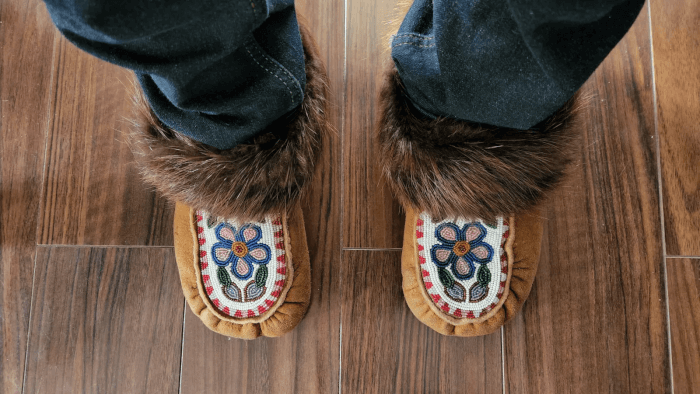 Source: Courtesy of Kelvin Redvers
High-level members of the Cannes Film Festival team, including François Desrousseaux, the festival's secretary general and head of the red carpet, reportedly met with Redvers the day after the premiere and apologized for the incident. Redvers allegedly held "constructive and open dialogue" with the Cannes crew about how they might reconsider what "formal" on the carpet means. The Indigenous Screen Office paid for Redvers's trip to the festival. If Redvers had been wearing the full regalia, they likely would have put him through, which is interesting because it really restricts formal wear to a preconceived idea—and a Western idea—of what formal wear should be. Redvers wonders if things would have been different if he hadn't been wearing a tuxedo with the moccasins. He tells Variety, "If I'd been wearing the full regalia, they would have put me through."