Living in a small home or apartment might make you feel like you're playing a game of 3D Tetris, trying to fit in all your belongings. Keeping everything organized and tidy can be another hurdle altogether. However, the challenge of designing a small space can bring out the creative side in you, letting you think out of the box, literally.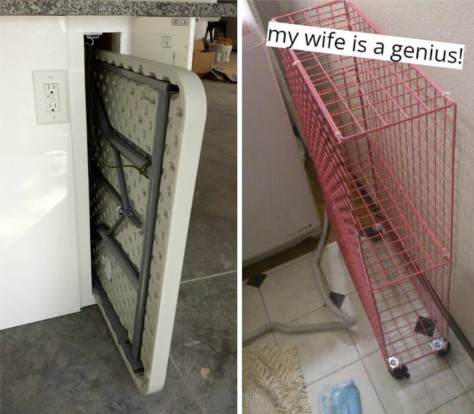 Follow along for some do-it-yourself and organization ideas that will help you make the most of your compact living space, without having to compromise on style or part with your treasured possessions.
Elevate Your Drying Space
A lack of proper drying area can make your small home look cluttered and untidy. If you've got wall space to spare, put it to use. Install a few hooks on your walls for drying clothes.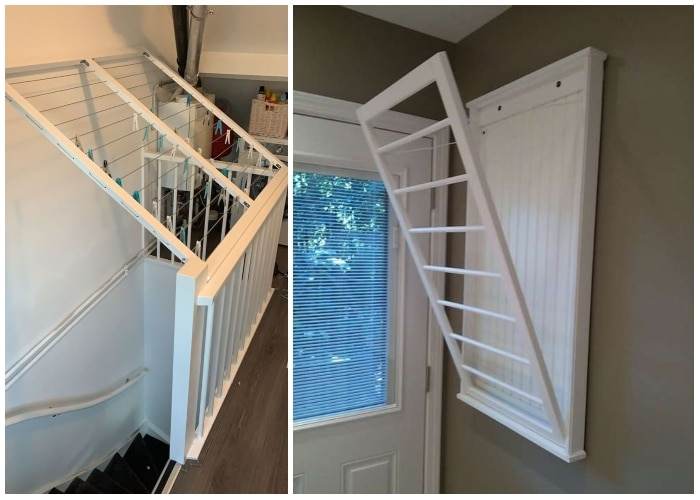 When not in use, roll them up out of the way to save space. These hooks not only free up room but also keep your laundry organized. Remember, the ideal mounting distance for your dryer should be at least 250mm from the ceiling, and 1320mm from the floor.
Unlock Hidden Floor Storage
When floor space is a premium, consider building storage into the floor itself. While this may not be feasible in every home, it can be an excellent option depending on the building's structure and floor type.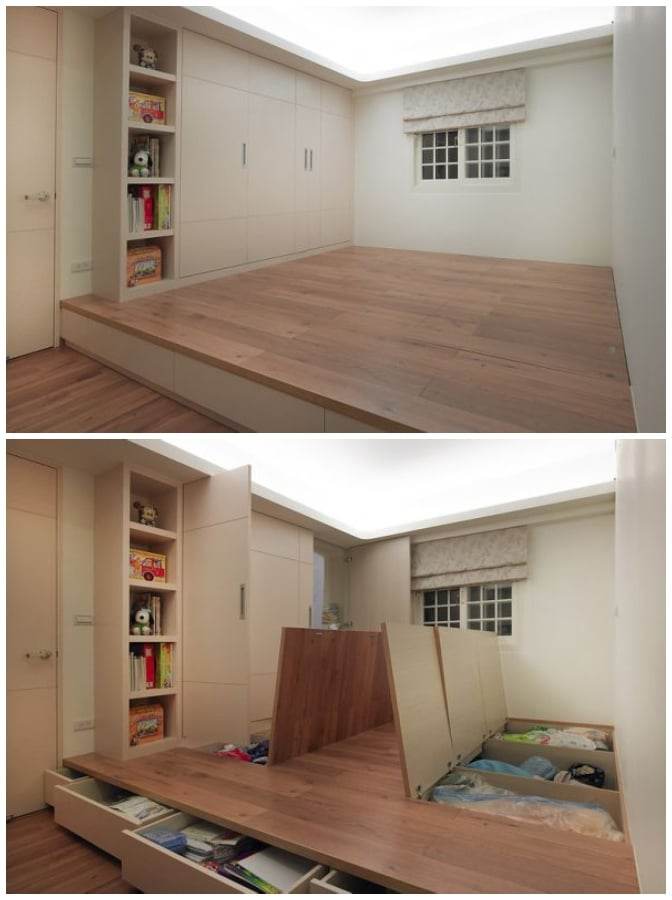 Hideaway storage spaces underneath a platform in your room can be full of pleasant surprises, holding everything from clothing to kitchenware. For added storage, turn your staircase into a chic display of drawers and compartments.
Level Up Your Board Game Storage
For board game enthusiasts, here's a fun trick! Repurpose fabric shoe organizers to store your board games. They are sturdy, spacious, and their hanging design makes them easy to tuck away in a closet.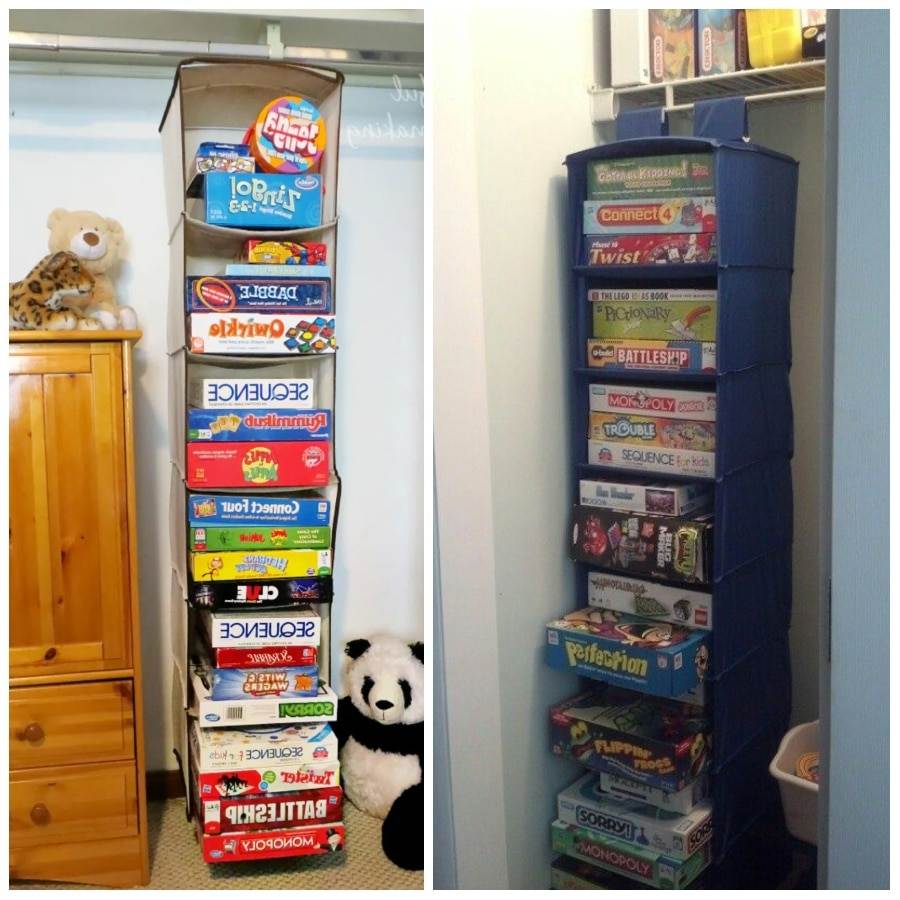 For loose components, consider storing them in labeled freezer bags. Rubber bands or hair elastics can be used to keep any cards together. A neat and efficient solution!
Doors: Your Unexpected Towel Rack
Towels are indispensable in any bathroom, but in a smaller one, finding the right place to hang them can be tricky. Consider mounting towel racks on the back of your bathroom door.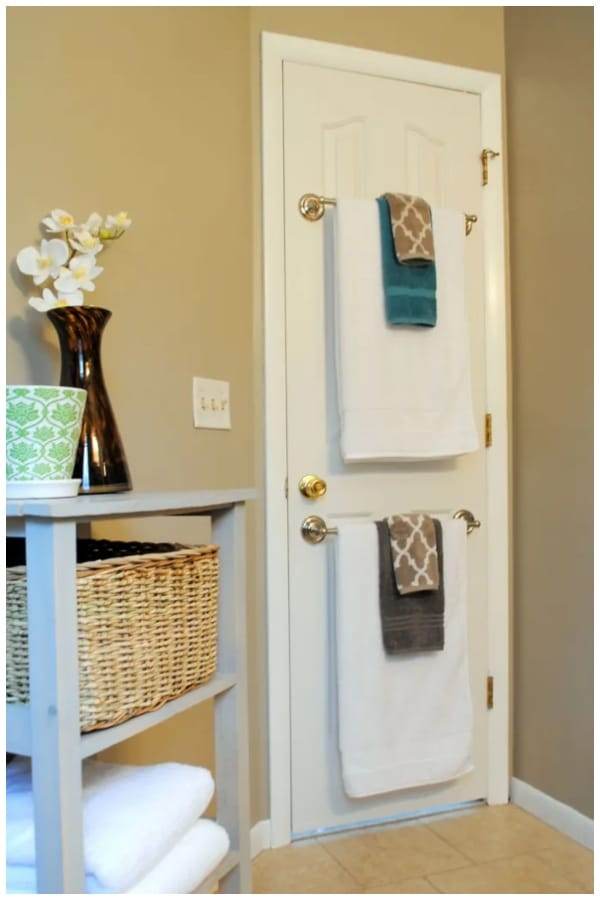 Add a splash of color or pattern that complements the bathroom's décor, and voila, you have a practical and stylish solution. Ensure to use Molly bolts for hanging towel bars and hooks on hollow doors for better support.
Step Up Your Shoe Storage
Shoe enthusiasts may find it challenging to house all their favorite pairs in a small space. Consider this innovative furniture piece that lets you stack shoes on top of each other, doubling your storage capacity without increasing the footprint.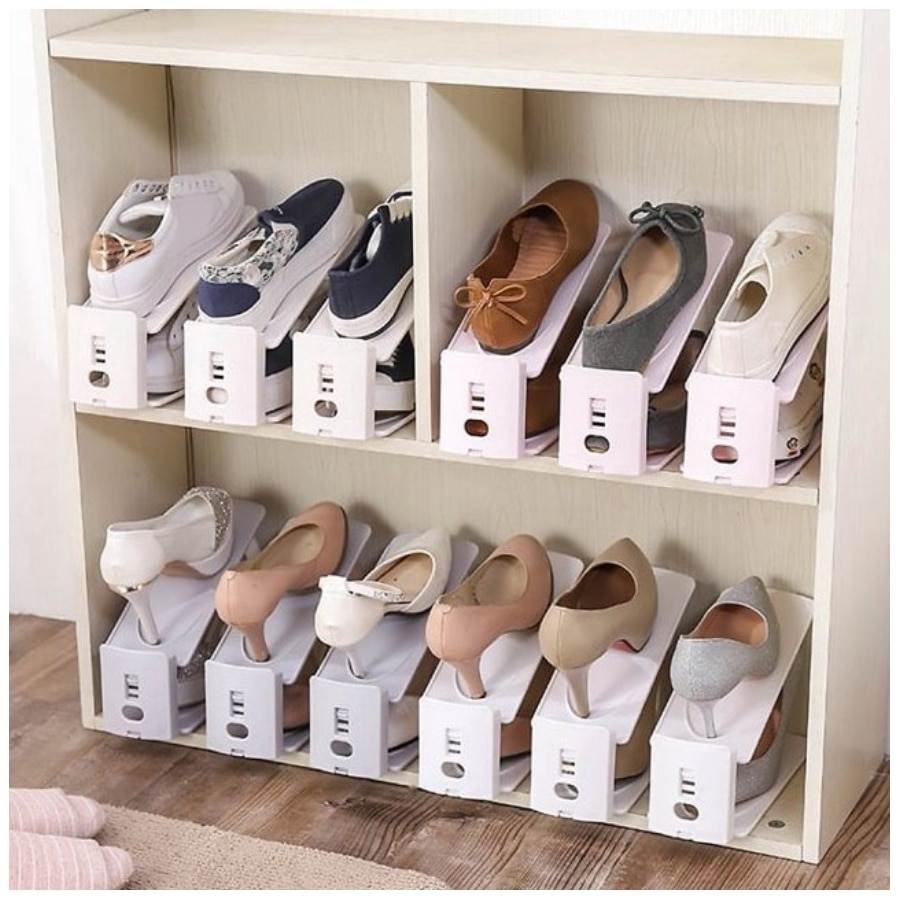 Adjustable slanted shoe racks can also accommodate different shoe types, from heels to flats.
Transformative Coffee Table
Why settle for a coffee table that serves only one function? Opt for a smart coffee table that doubles as a retractable work desk, providing storage for your work essentials.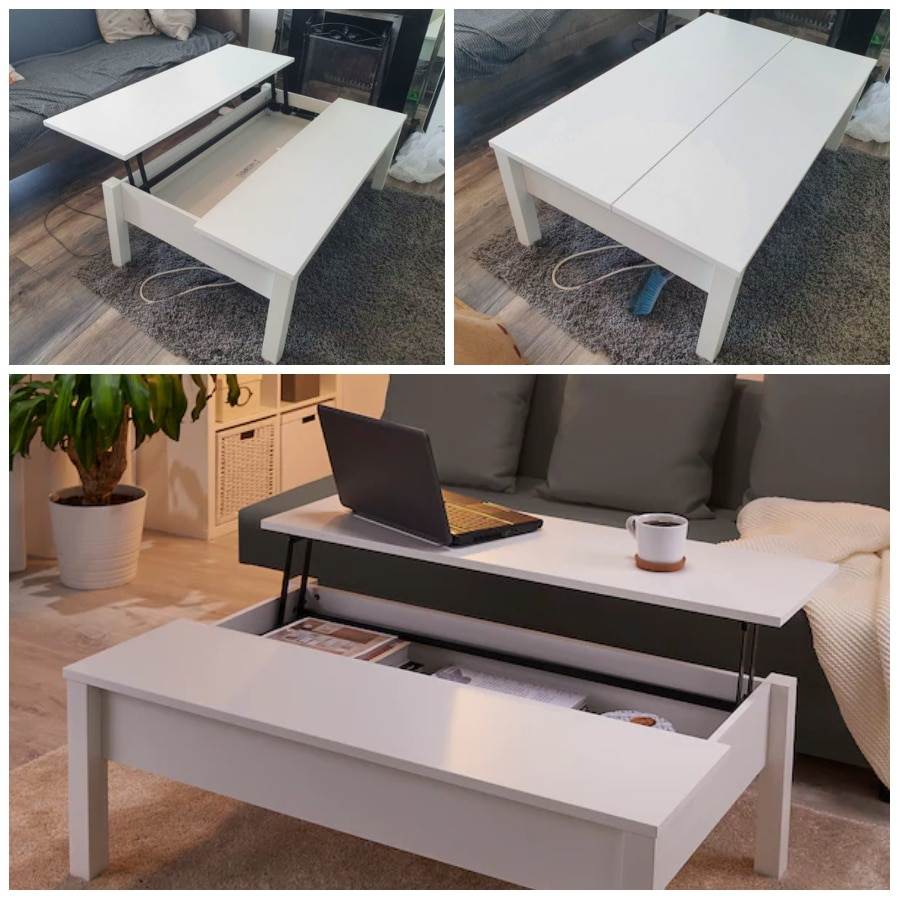 Bonus point: it keeps clutter out of sight, keeping your small space tidy. Some coffee tables even come with a built-in refrigerator drawer and Bluetooth speakers, perfect for work, leisure, or both!
Maximize Corners with Shelves
Those odd corners in your home are not "useless." Install floating corner shelves to make the most of these spaces. It's an aesthetically pleasing way to add storage to a small home without creating clutter.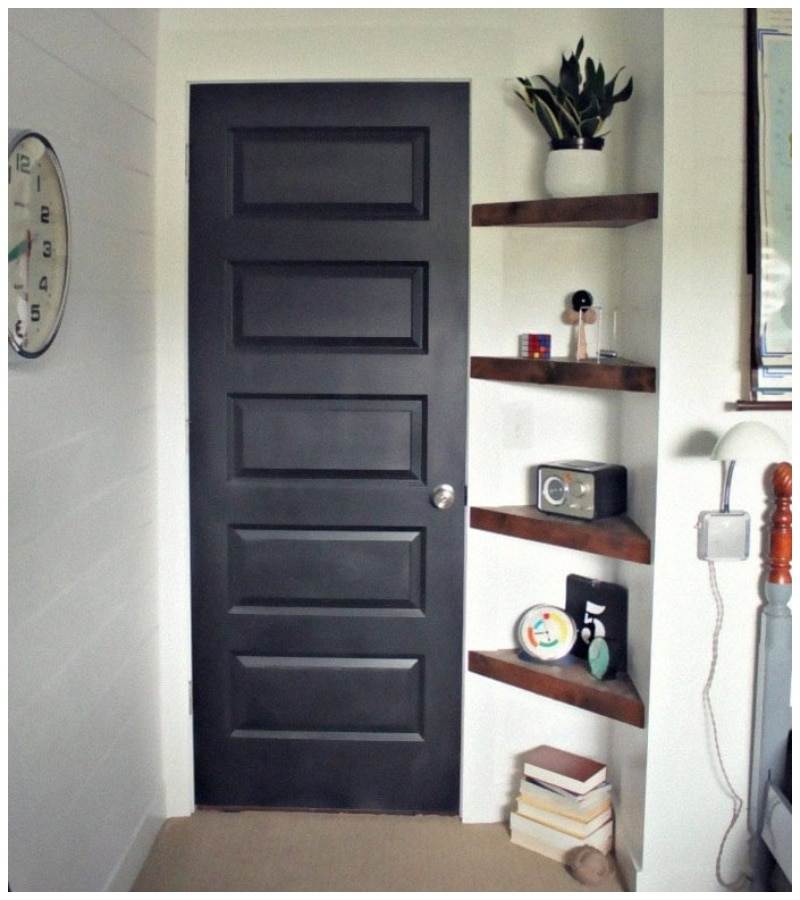 From books to plant pots, the possibilities are endless.
Upgrade Your Bathroom Storage
Double up shower curtain rods to create additional shelving in bathrooms with limited space. This innovative solution can hold anything from toilet paper rolls to stylish baskets for bathroom essentials.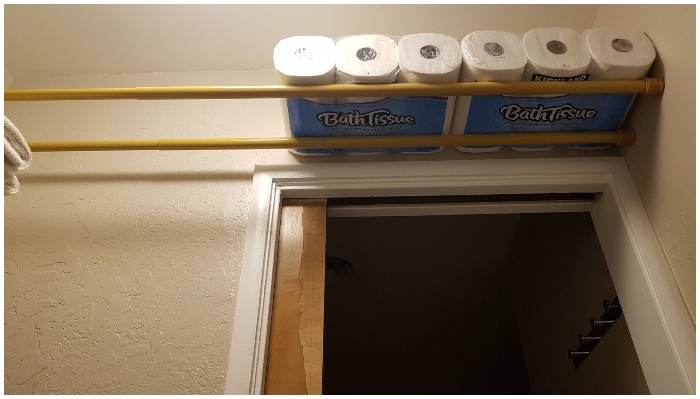 It can also double up as a practical storage space in the laundry room.
A Hidden Playroom Under the Bed
Give your child the gift of their own private playroom, without taking up any extra space. A roll-out playroom under the bed is a great solution for small homes.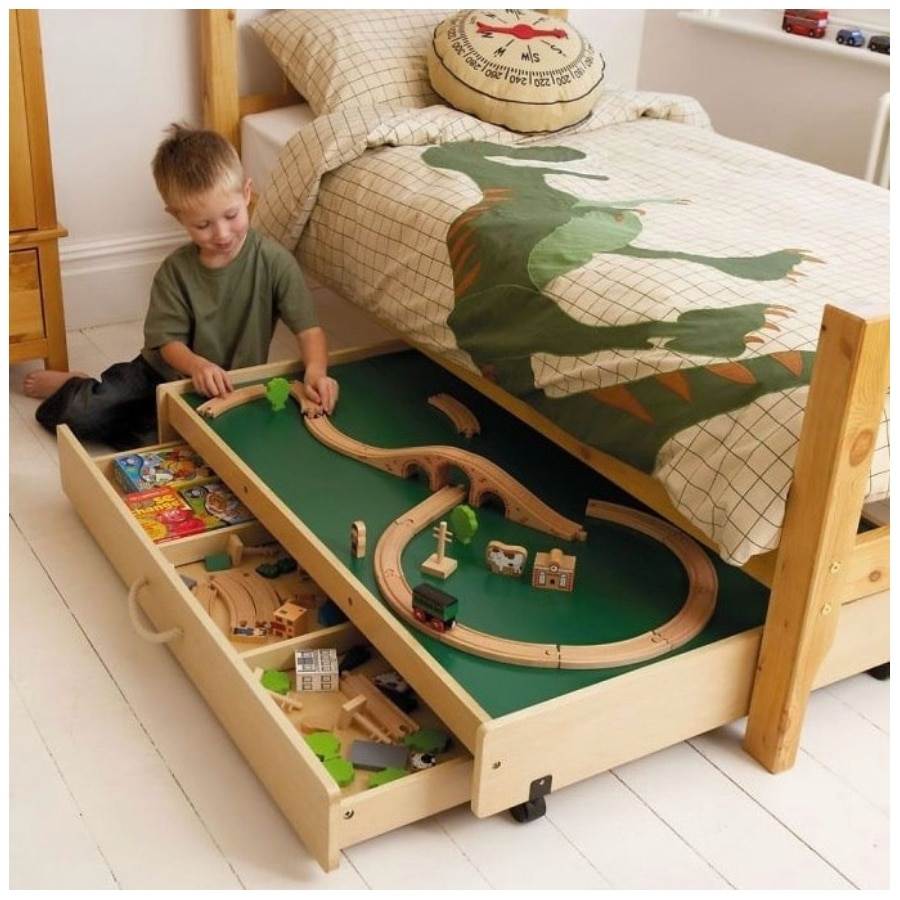 All the toys stay tucked away, reducing clutter in a small child's room. Everything from miniature cities to wooden train tracks can be stored, making playtime more fun and organized.
Innovative Under Stairwell Closet
If you thought stair drawers were cool, consider converting your under-stairwell space into a fully functional closet. This solution perfectly utilizes unused space and helps keep your small home tidy and organized. Add a front-facing shelving unit for even more storage.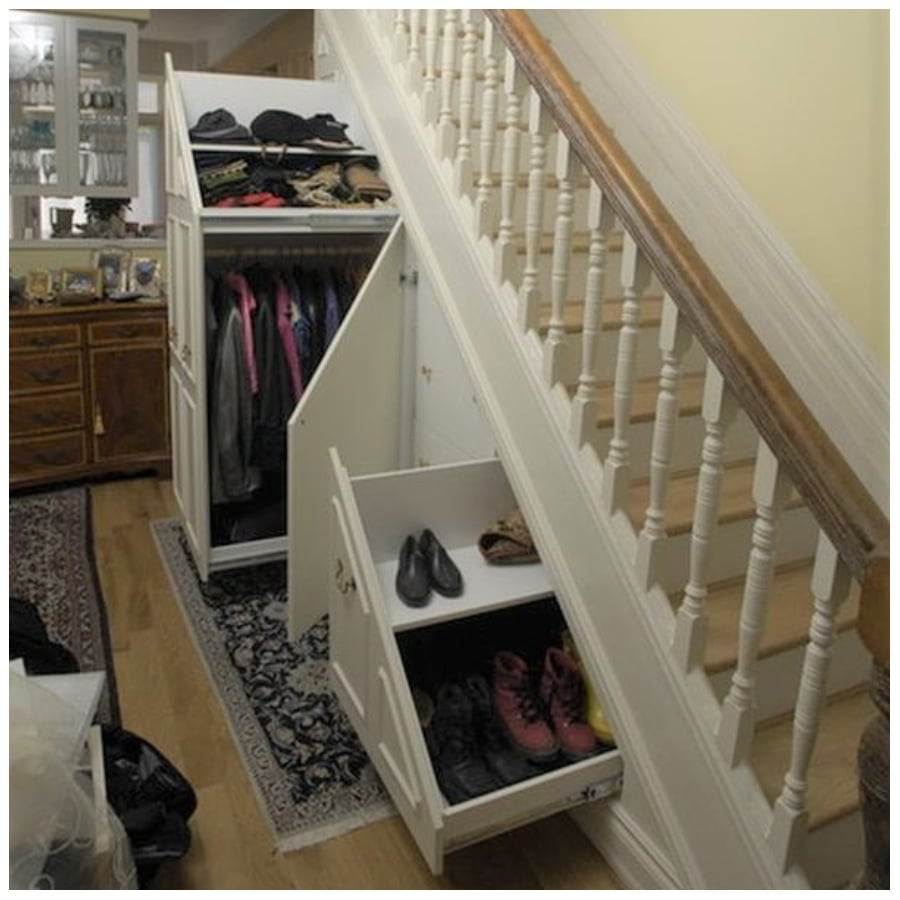 This not only masks your hidden closet but also provides additional room for your belongings. This space can be particularly handy for storing shoes.
Space-Saving Murphy Table
When it comes to small spaces, Murphy beds that fold into the wall to save space often come to mind. Applying the same idea to other furniture can optimize your space even more. Consider a Murphy-style kitchen table that is minimalistic, stylish, and most importantly, takes up very little room while offering ample shelving and storage.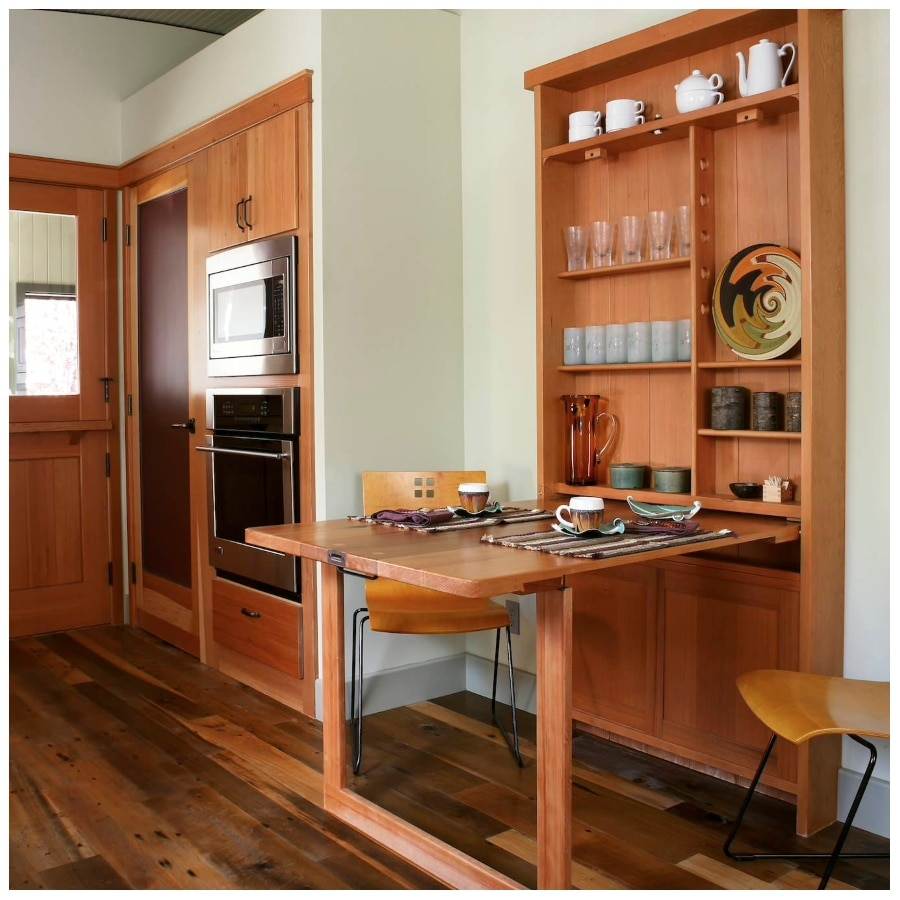 It's the perfect spot for your frequently used items like coffee mugs, and also serves as a convenient dining area. If you're searching for a Murphy-style bed, consider the Nuovoliola 10 Murphy Bed. It appears like a regular three-seat sofa, but it hides a queen-size bed. With minimal effort, it transforms into a comfortable sleeping area. Even better, the shelf above the sofa smoothly transitions into the foot of the bed, providing extra storage at night.
Practical and Easy DIY Hidden Cutting Board
Cutting boards are kitchen essentials that often lack a proper storage space. Since they are essential for keeping your countertops clean and unscratched during food prep, it's important to have a handy storage solution. Here's an inexpensive and easy-to-assemble cutting board storage solution.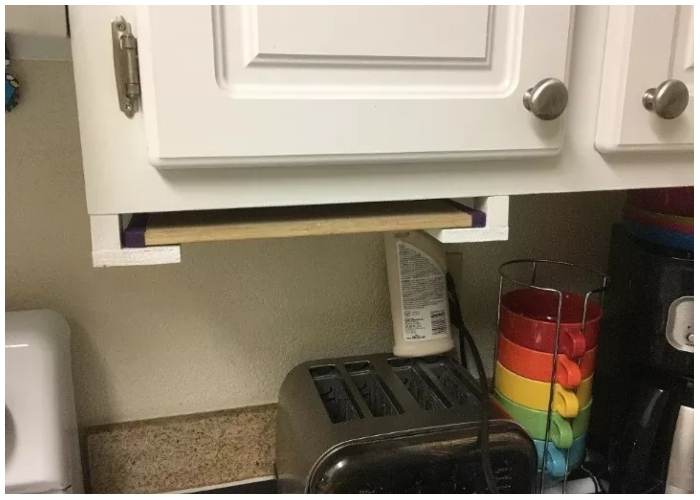 All you need are two pieces of wood moldings, four wood blocks, wood glue, a drill, screws, and a measuring tape. Build a holder using two pieces of wood moldings and four wood blocks. Glue them together to create the cradle shape for your cutting board. Drill holes into the base of your cabinet and match them with the holes in the holder. Attach the holders to the cabinet, creating a cradle for your cutting board.
Spice Storage for Small Kitchens
Those with small kitchens often struggle to find space for all their spices. One way to solve this is by using otherwise wasted spaces, like the side of the oven.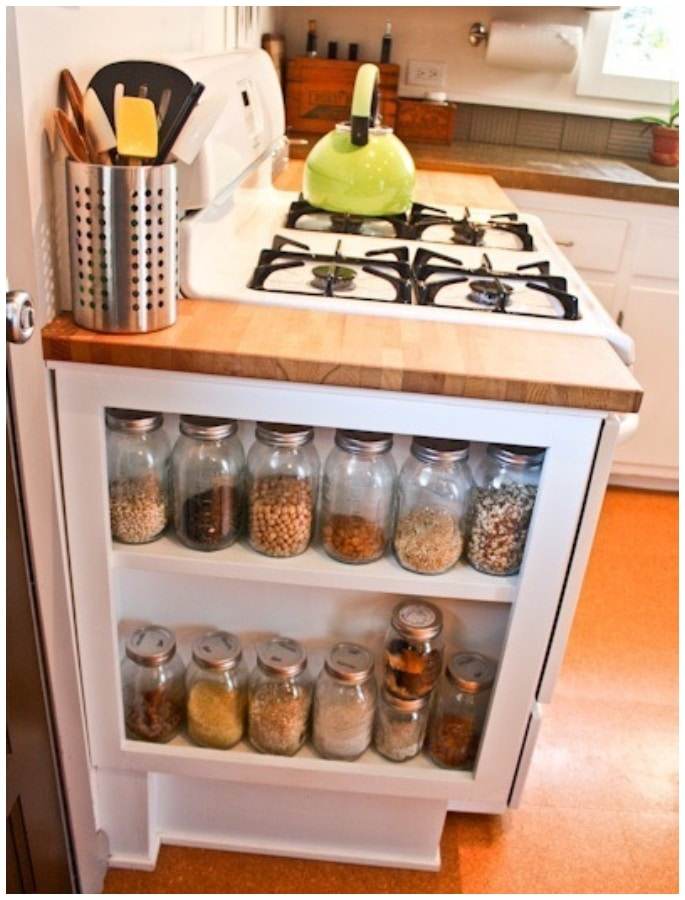 Install a frame and a couple of shelves between the oven and the door frame to create a surprising amount of storage for spice jars. Not only is this solution attractive, it's convenient because the spices will be within easy reach while you cook.
Clever Hidden Guest Bed
Don't have a guest room in your tiny house and a friend is coming over? No problem! This Murphy-style guest bed doubles as a part of the home office, complete with a desk.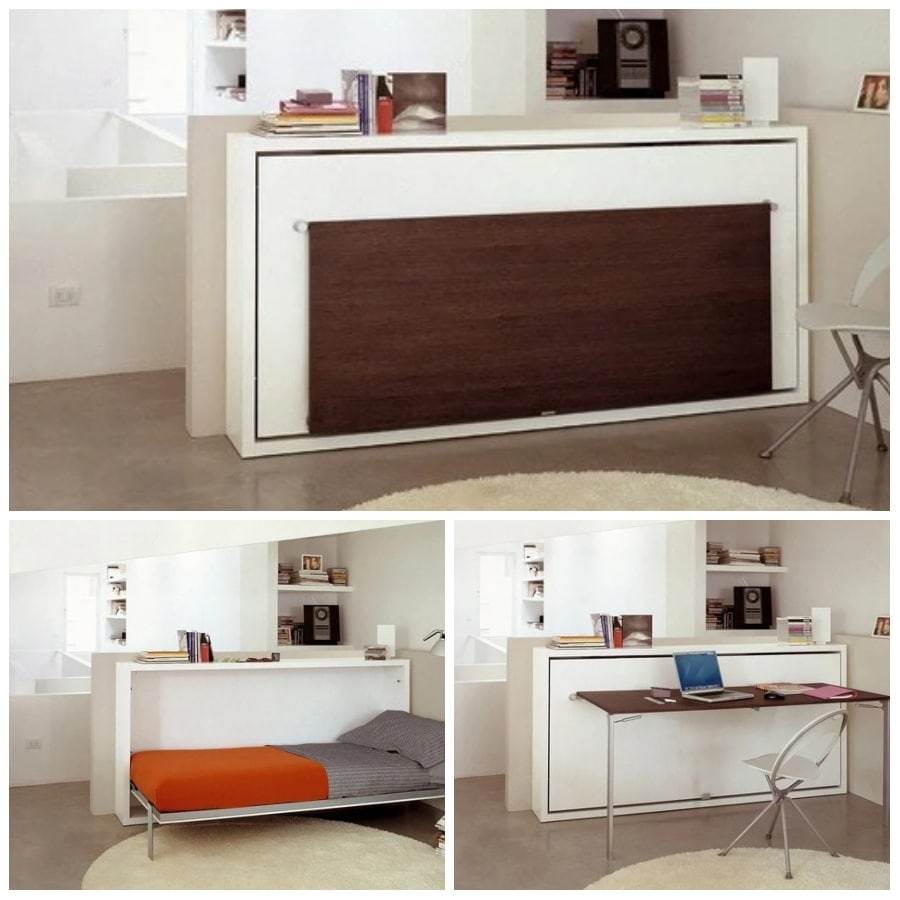 When it's time to turn in, you just fold down the desk and pull out the bed. Some may even find this solution practical for an office setting – if things get too hectic, you could even spend the night at work. Just remember, most Murphy beds need to be securely fixed to a wall for safe use.
DIY Roll-Up Laundry Drying Rack
Turn laundry day into a seamless, space-saving task with this innovative DIY drying rack. You'll need a sturdy curtain rod or dowel, lightweight nylon rope or flexible cord, reliable hooks or brackets, clothespins, and a pulley system or cleat. Install the hooks at each end of your preferred drying area.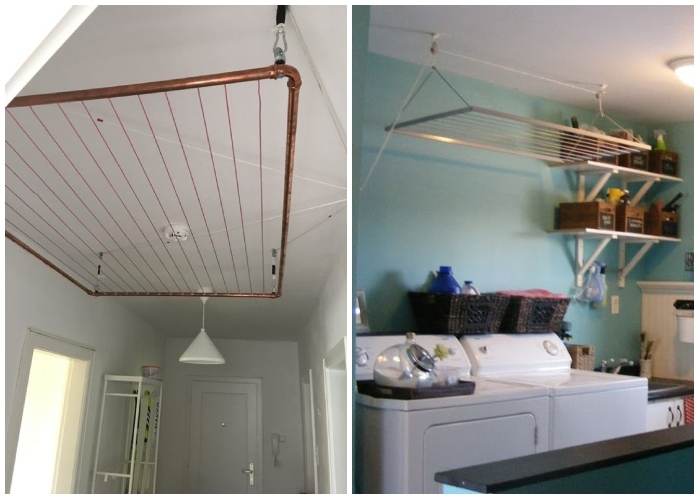 Put the curtain rod or dowel in the hooks and tie the rope or cord to one end of the rod, threading it through the pulley or around the cleat. Attach clothespins along the cord at equal intervals. When it's time to hang your laundry, just pull on the cord to lower the drying rack. Roll it back up when the clothes are dry, and enjoy your extra space.
Making the Most of Wall Space
Walls occupy most of a room's space but are often underutilized. Installing a wall-mounted board to hang your pots, pans, and cooking tools can provide functional storage while also adding an attractive element to your kitchen.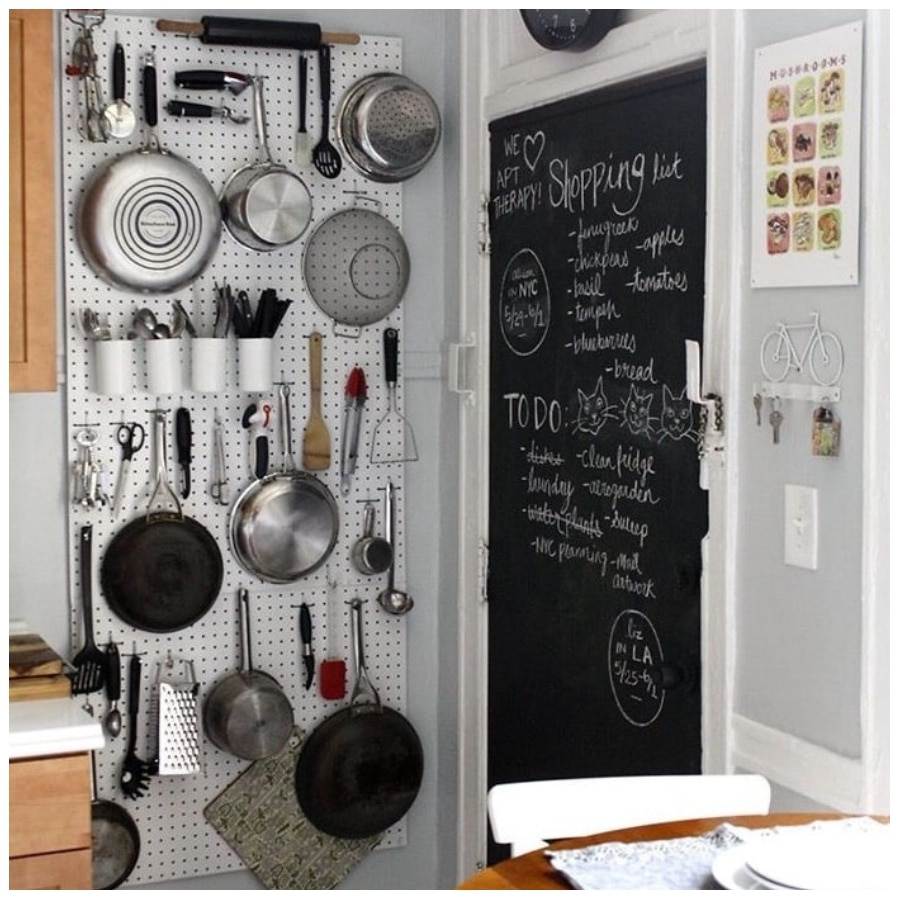 An old piece of garden fencing or scrap wood could be repurposed to create a rustic pot rack, perfect for farmhouse or eclectic kitchens.
Clever Under-the-Stairs Drawers
The space under the stairs can be turned into a versatile storage area. The design and number of drawers you can install will depend on your specific staircase, so professional installation may be necessary.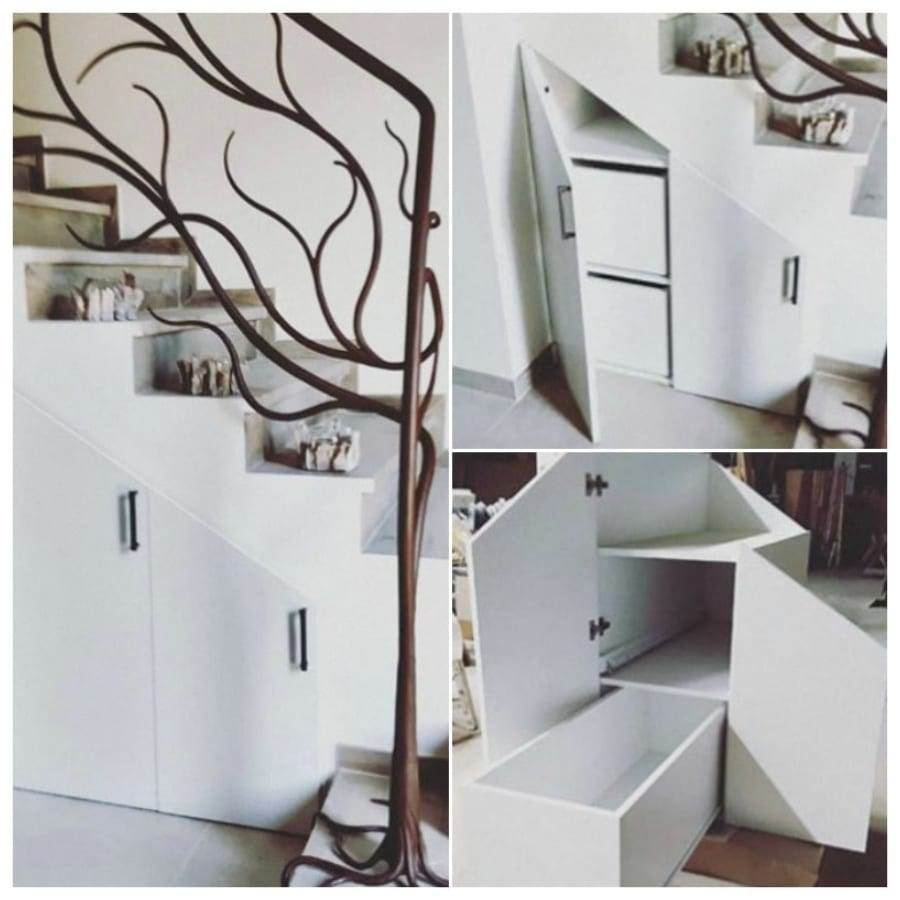 This investment can greatly enhance the efficiency of your small home. For instance, a foldable work desk installed on a headboard could provide a convenient workspace right from the comfort of your bed.
Hidden Storage Under the Bathtub
A bathroom's tub can cleverly hide cleaning products or bulky shampoo bottles that don't fit in a medicine cabinet. Replace the standard removable bathtub panel with three hinged doors for easy access.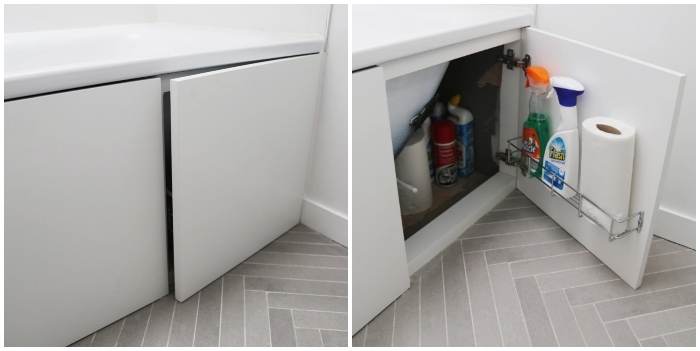 Make them more resistant to humidity by having them professionally sprayed, and install wire baskets inside for extra organization.
Headboard Storage Drawers
Repurposing unused headboard space with pull-out drawers can provide extra storage and reduce the need for a nightstand. Use the drawers for storing books, games, wires, or other small items that you don't have a place for.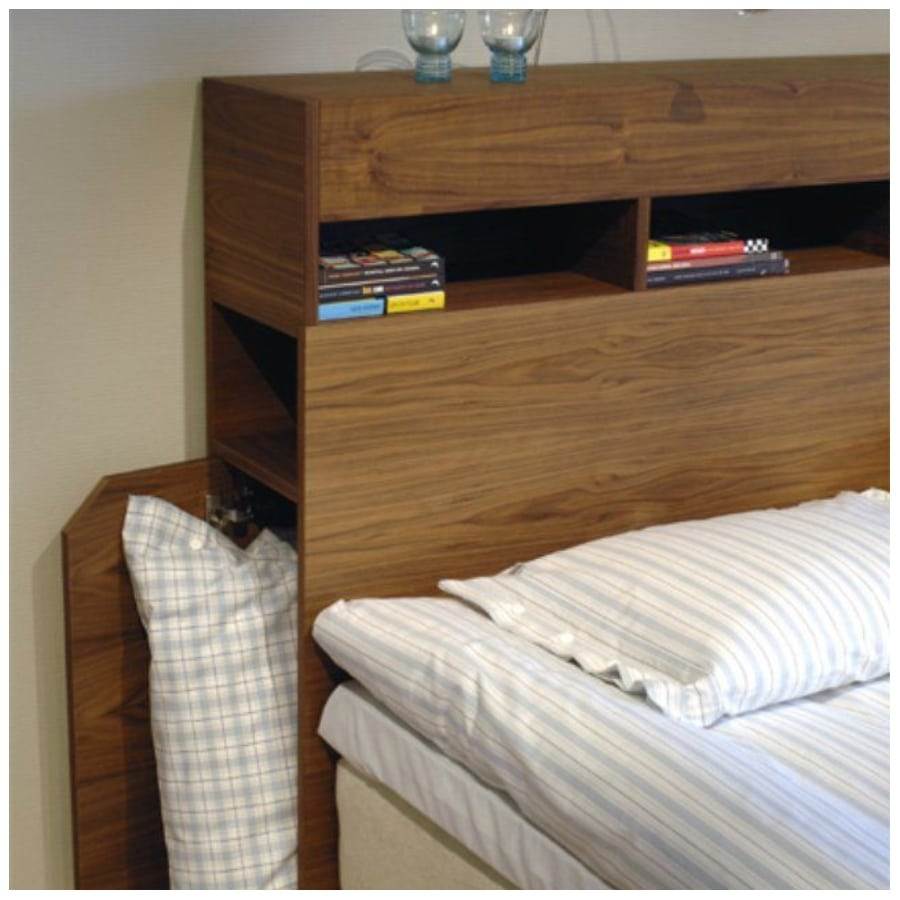 This multipurpose piece of furniture maximizes storage in a small area, making it perfect for small homes.
Staircase Drawers
Stairs may seem like a waste of space, but they can be transformed into valuable storage areas. Each step can become a pull-out drawer for storing anything from shoes to clothes.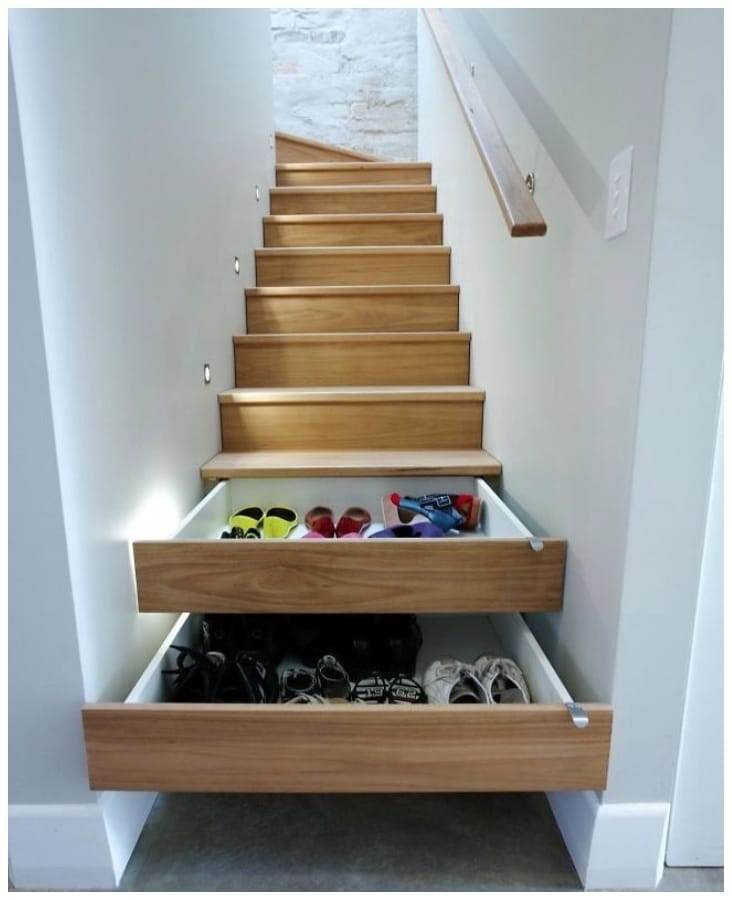 This not only provides extra storage space, but also makes the place feel larger. Plus, the staircase is a highly trafficked area, so it makes for a convenient storage location.
Elevated Bed with Closet Underneath
This elevated bed design doubles as a playroom and a closet, maximizing the usage of the vertical space. While the small playroom will eventually be outgrown, it can then be transformed into additional closet space.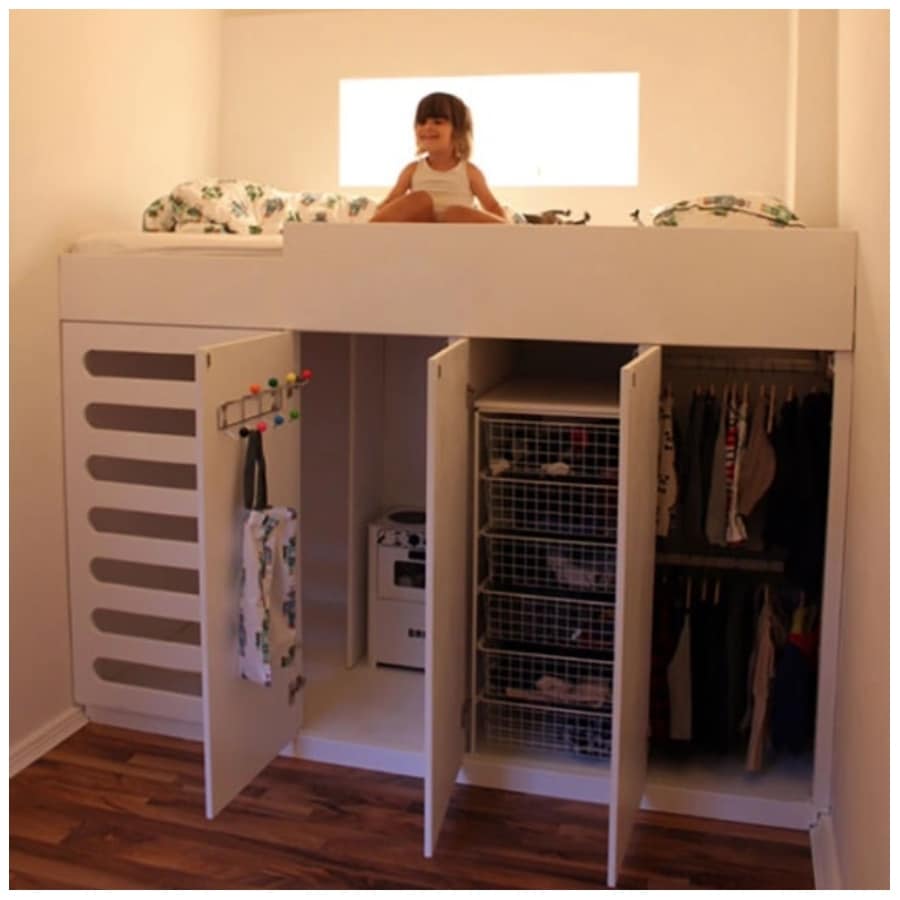 A multipurpose bed with a wardrobe underneath is a great centerpiece for a child's room, with ample space below for studying or playing. It can also add extra storage space to a room.
Spice Up Your Home with a Stylish DIY Electrical Panel Cover
Have an electrical panel that's cramping your style? Don't worry, we've got a cool DIY fix to transform it from an eyesore into a chic feature. Here's how to make it: Begin by creating a frame for the cover, extending about 6 inches from the wall. Think of it like a little closet – both practical and unobtrusive.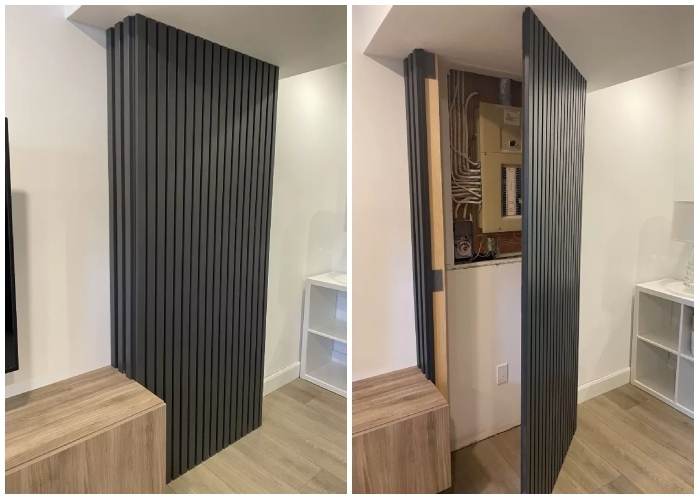 Opt for MDF boards to cover this frame, a budget-friendly, easy-to-handle material perfect for your slat wall detailing. Pop on a door using a piano hinge. With everything framed and covered, it's time to plan your slat wall design. Primed MDF boards (5/8in x 1.5in) are a great choice and keep a 1/2-inch gap between the slats for a sleek look. After priming and painting your MDF boards, attach the slats with a nail gun. Drive in any protruding nails with a Robertson screwdriver and hammer, fill in the holes with wood filler, sand it down, and apply two more coats of paint. Voila, your new stylish panel cover is ready!
Create Your Private Corner with a No-Nail Dorm Room Privacy
Curtain Fancy some privacy in your dorm room? We've got a simple solution using Command Hooks. You'll need: A lightweight curtain rod or tension rod, a curtain that goes well with your decor, Command Hooks sturdy enough for your curtain rod and curtain, a measuring tape, and a level.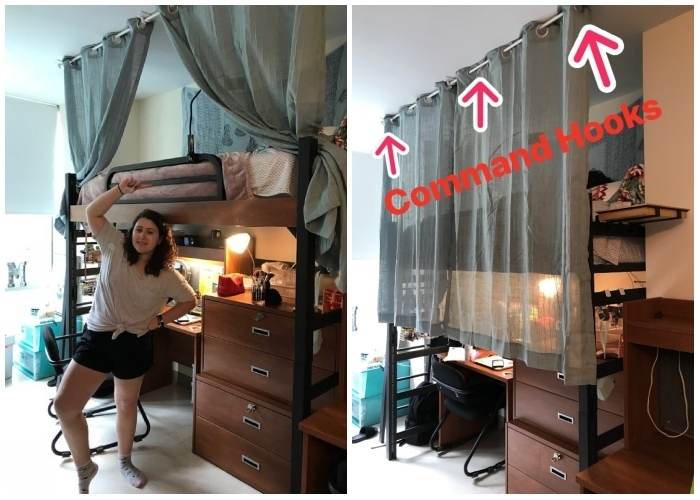 First, measure the width of your space, and pick a curtain rod or tension rod that fits. Select a curtain that matches your room's vibe and offers the right amount of privacy. Next, stick the Command Hooks to the wall or ceiling, ensuring they're level and spaced to hold the curtain rod. Thread your curtain onto the rod and place the rod onto the hooks. There you have it, a no-damage privacy curtain for your dorm room!
DIY Flip Frame: Your New Bathroom Savior
Tiny house bathroom cramping your style? Try this DIY Flip Frame, an ingenious mix of a medicine cabinet and a table. Not only does it create extra counter space and organize your essentials, but you can also decorate it with your favorite prints and pictures to double as art.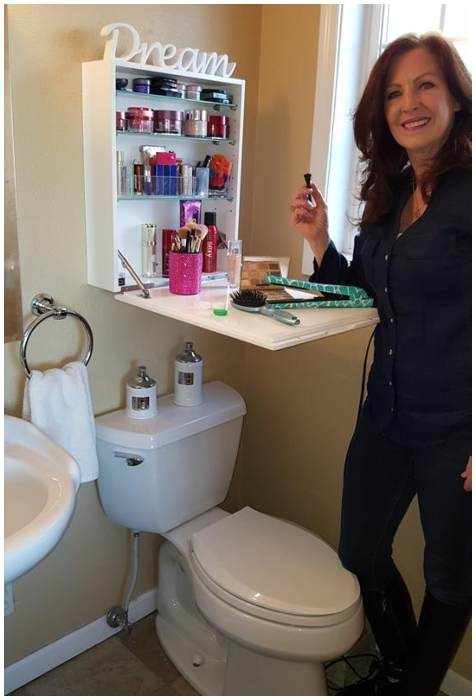 Here are the materials you'll need: Picture frame with glass front, Hinges, Screws, Wall-mounted brackets, Wood board, Wood glue, Sandpaper, Paint or stain (optional). Follow the steps, and you'll have your unique and functional Flip Frame ready in no time.
The Perfect DIY Laundry Room Storage Cart
Overhaul your laundry room with a nifty DIY rolling cart! Start by measuring the space between your washing machine and the wall and the height of the machine. Using these measurements, pick out wire lattices and a wire shelf or piece of wood that fits.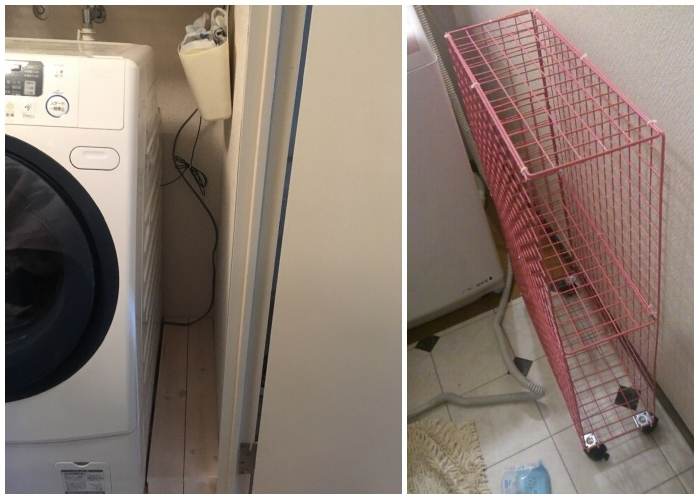 Position the shelf or wood in the middle of the lattices, secure it, then attach the caster wheels. And voila, your new laundry cart is ready to roll!
Shared Bedroom with Triple Bunk Bed
Is the challenge of space management driving you nuts as a parent with growing kids? Fear not! We've got a super cute triple bunk bed solution that'll fit all your kids in a single room, with plenty of space for them to play, have their own wardrobes, and desks.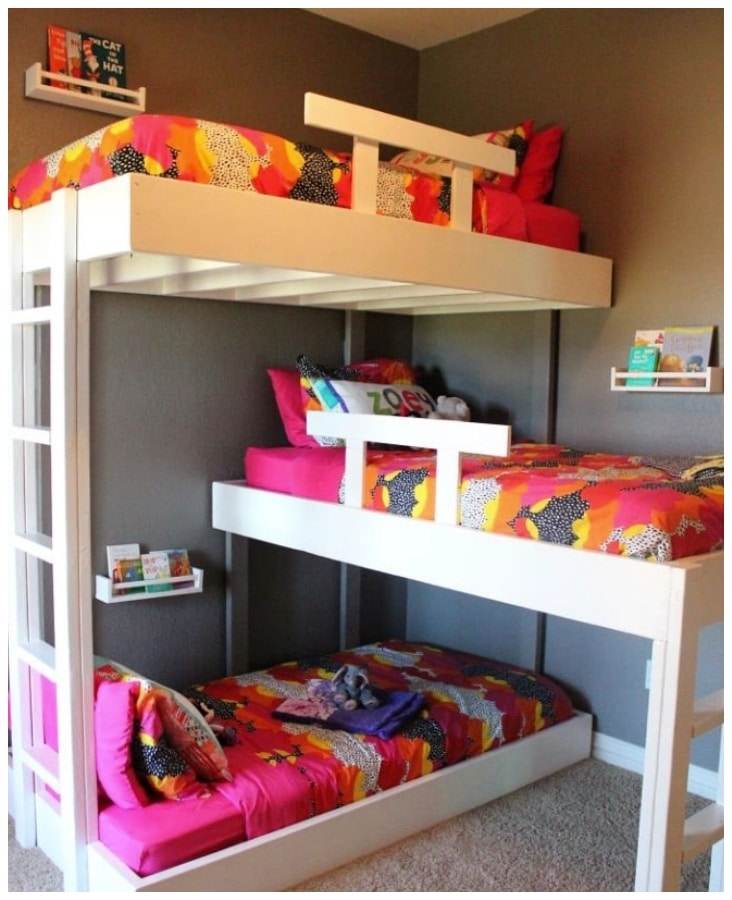 Plus, we suggest placing small bookshelves near each bed for their own little libraries. But remember, never push a child to share a room if they're not ready. Some siblings naturally embrace the idea, but when that's not the case, it's crucial to have an open conversation.
Kitchen Organization with a Printer
Ready for a fun project? Here's what you need: Permanent Smart Vinyl (black & white), Transfer Tape, Weeding Tool, TrueControl Knife, Self-Healing Cutting Mat, Printer, and Vinyl Roll Holder. We're turning the dull under-sink space into a personalized haven!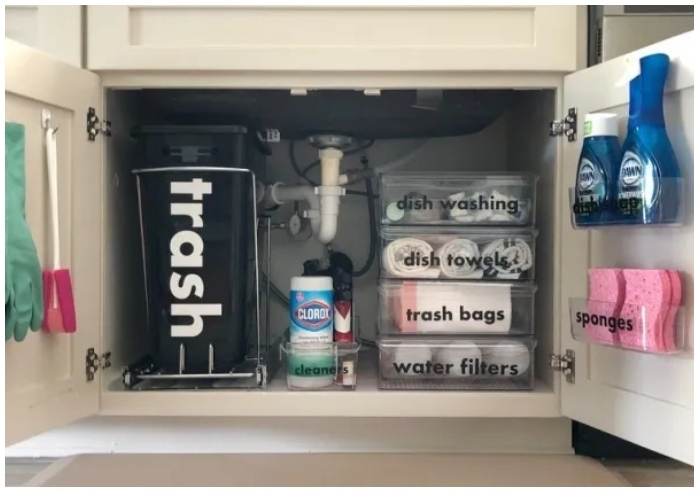 With your printer, design labels for your containers, and jazz up your trash can with a big, catchy label. Once your labels are cut and weeded out, apply the transfer tape and trim into individual pieces. The real fun begins when you stick the labels onto your squeaky clean containers. Voila! You just leveled up your under-sink organization game!
Drying Rack Over the Stairwel
l Short on space? How about a drying rack above the stairwell? It's an awesome solution to hang-dry clothes and accessories, and save precious floor space. Here's what you need: 4 wooden dowels, end caps for the dowels, hooks, screw-in cup hooks, metal brackets, a drill, and a measuring tape.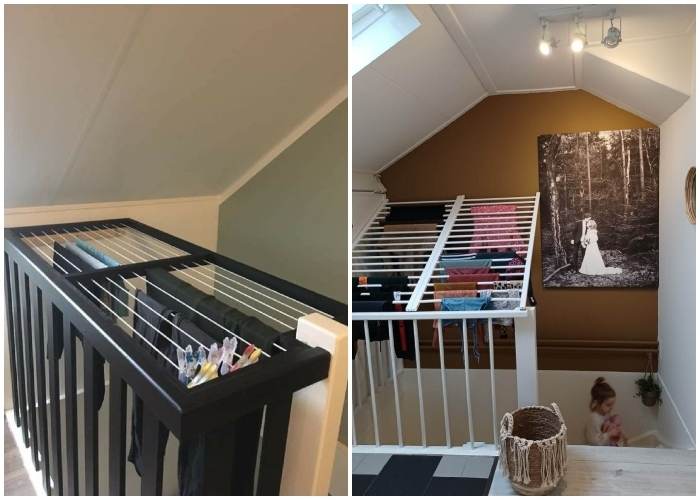 Once you've figured out your stairwell's width and attached your brackets, attach end caps to the dowels and hang them from the cup hooks. Screw hooks into the wall near the bottom of the stairwell, and you're ready to hang and dry your clothes! No more sacrificing floor space.
Skinny Sofa Table
A slim sofa table, just like this one, is an ace card for gaining table space without cramping your room. Add a few lamps and trinkets, and not only does it beautify your living room, but it's also an ideal place for a refreshing drink! This clever addition gives you more shelf space and makes reaching the socket to charge your gadgets a breeze.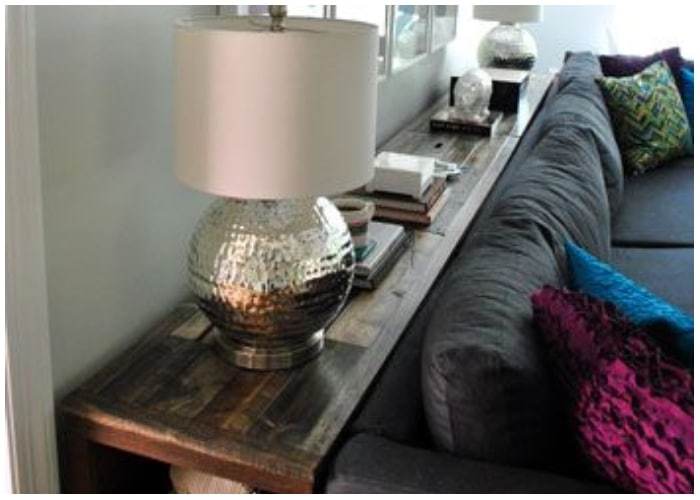 For the perfect fit, ensure your sofa table height is a few inches below the top of your couch. Also, make sure it's at least half the length of your sofa. See how such a small addition can make a big difference?
Kitchen Cabinets Organized – Quick and Easy
Level up your Kitchen with Under Shelf Wire Racks – a simple, affordable solution that'll blow your mind! We tried just two of these for one cabinet, and oh boy, were we amazed by the instant transformation!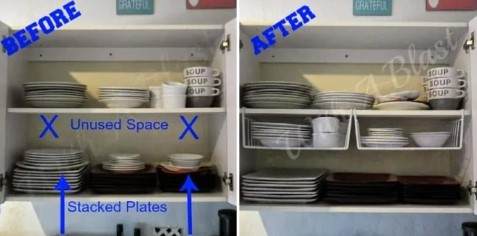 These wire racks are super versatile and easy on the pocket, making them the perfect kitchen organization tool. If you haven't tried them yet, you're seriously missing out!
Two in One Room Design
Bunk beds may be the traditional answer to a shared room, but they're not the only way, and perhaps not the best. Check out this fantastic design for a room with two kids needing privacy. After having their own room, this is easily the best alternative.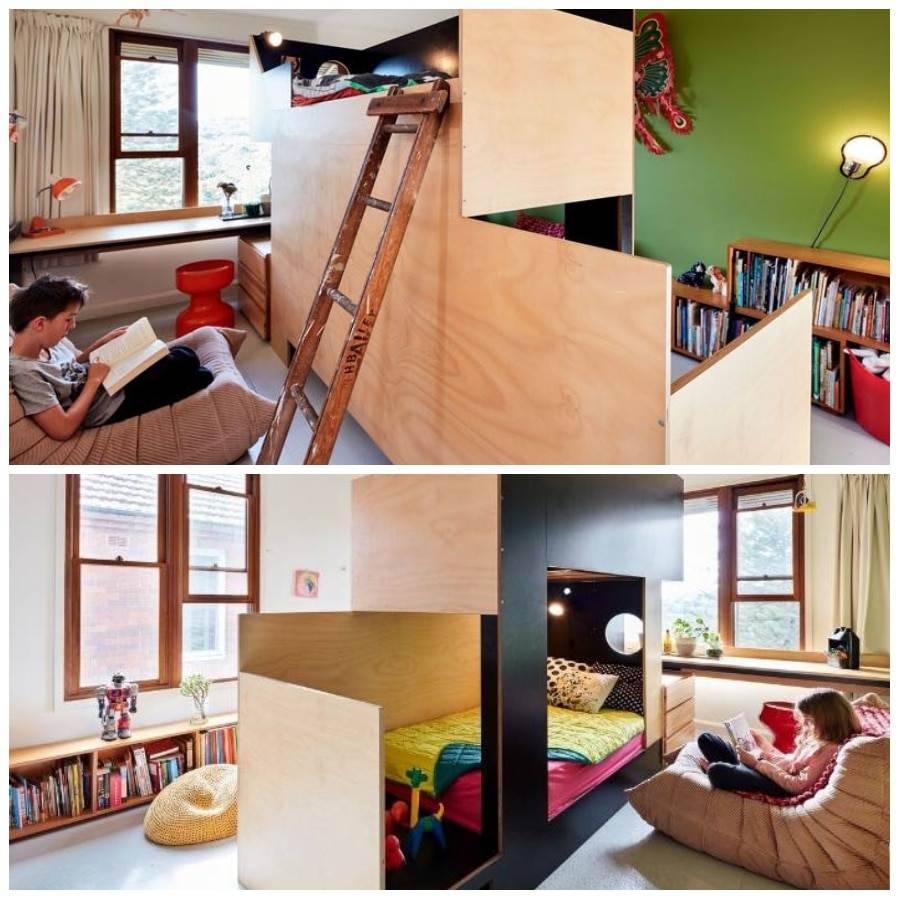 Each child gets a small yet functional sleeping and living area, which can be divided by curtains or partitions. The room is practically divided into two separate spaces. And if your family is into camping, wooden cabin-style bunk beds are the ultimate sleep area. They double as a playroom, and kids absolutely adore them!
Maximizing Kitchen Space
Small dwellings can have limited space not just in the bedrooms, but the kitchens too. However, innovative solutions such as a slide-out pantry can fit into any small or narrow spot, such as the six inches of space between the fridge and the doorway, demonstrating an effective use of space that would otherwise go unused.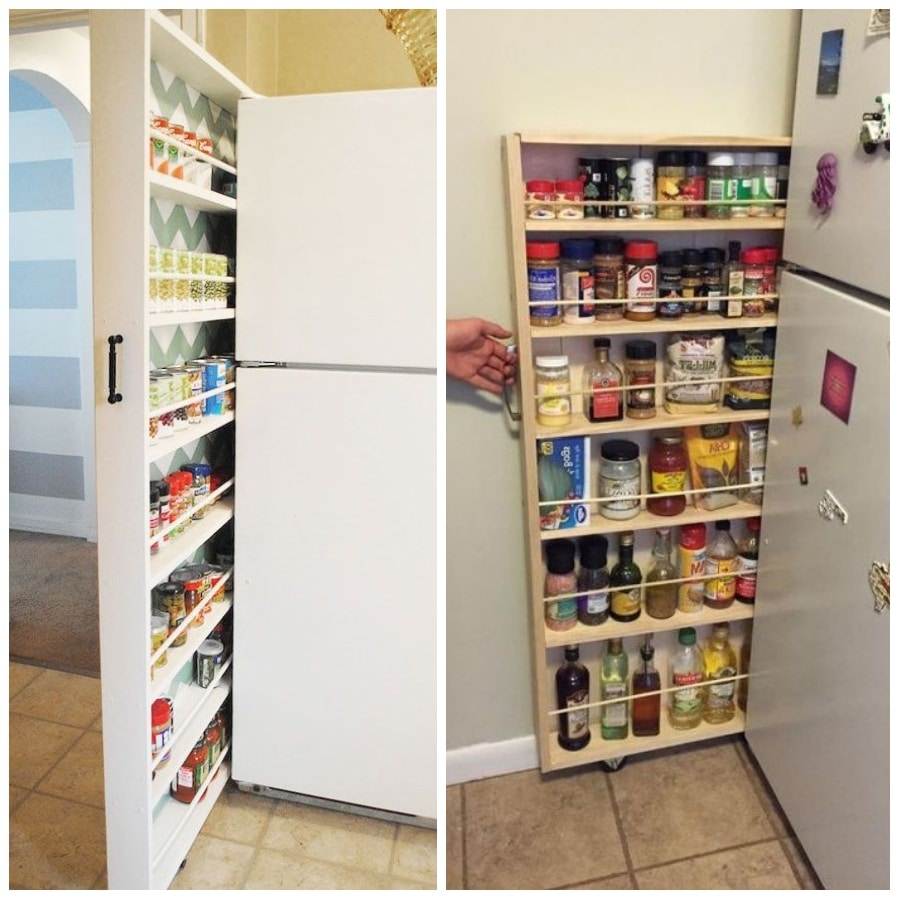 Thanks to this setup, each can or food container can be easily arranged lengthwise, ensuring neatness. In a small apartment, each inch is crucial. Utilizing magnetic strips for knives liberates drawer space, while hanging pots and pans can free up significant cabinet space, also making them easier to locate when needed.
Innovative Bedside Table
Is your bedroom space so constrained that it accommodates only a bed and a few essentials? Worry not if you miss having a nightstand. Even in a tiny house, innovative solutions can serve the purpose of a bedside table. One such idea is a fabric holder that can be hung from your bed.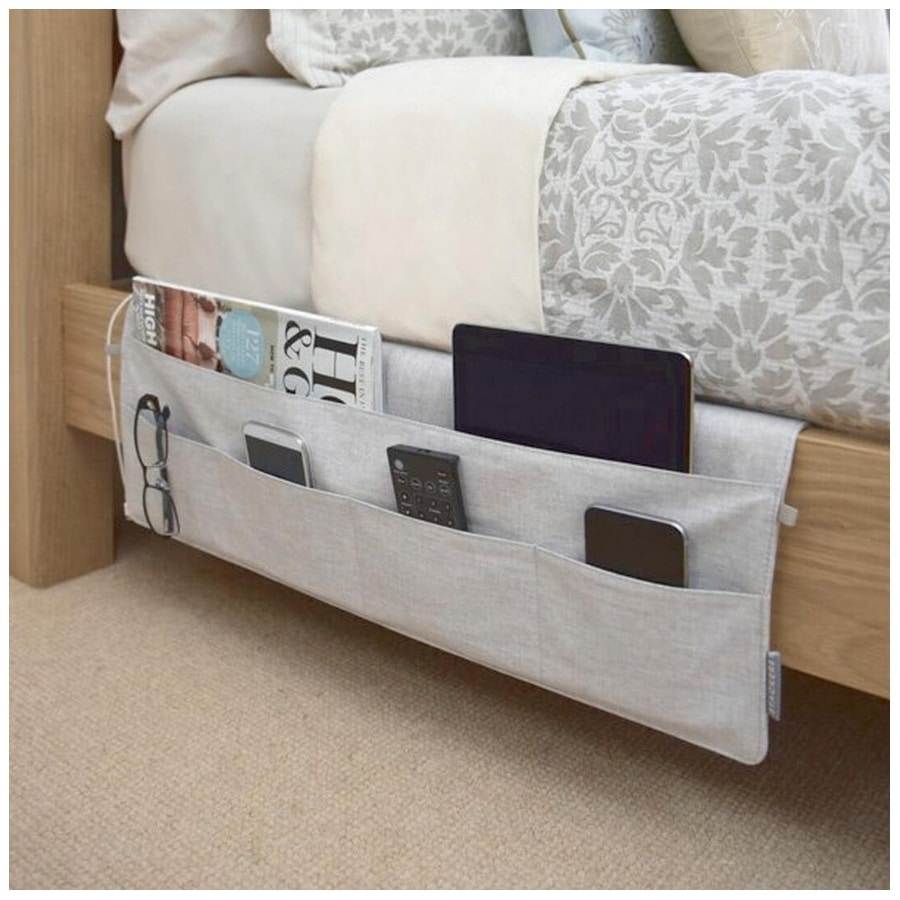 It can store books, remote controls, glasses, iPads, and phones neatly and within easy reach without occupying the space that a piece of furniture does. You can even opt for a swing-style hanging table, typically made of a piece of wood and rope or yarn of your choice, which can be stained or painted to complement your room decor.
Concealed Washer-Dryer
Whether living in a studio apartment or another compact space, many prefer to keep their washer-dryer out of sight. An innovative solution to this is to hide them in what appears to be a standard white closet. Once you open it, it reveals a compact laundry room and cleaning supply storage.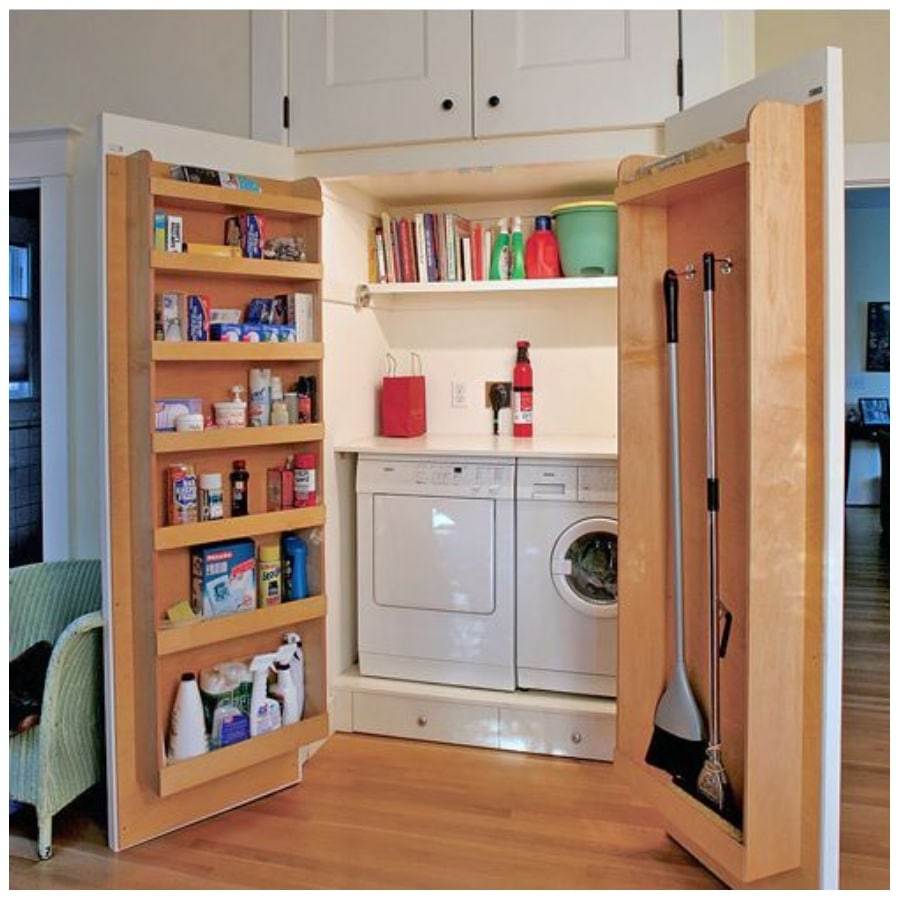 Besides being a smart storage solution, it also helps reduce noise when the doors are closed. This concept is gaining popularity, especially in larger cities where spacious apartments come at a premium. An awkward corner or a large bathroom cabinet can serve as a practical laundry space that can accommodate a washer, dryer, and even laundry bins. Stacking the washer and dryer is an excellent way to fit them in a narrow but tall cabinet.
Shelf Bed Storage
Creating a Shelf Bed Storage begins with purchasing or crafting three shelves. Position these shelves sideways to form a U shape, which allows for the use of all twelve storage boxes, four on each side.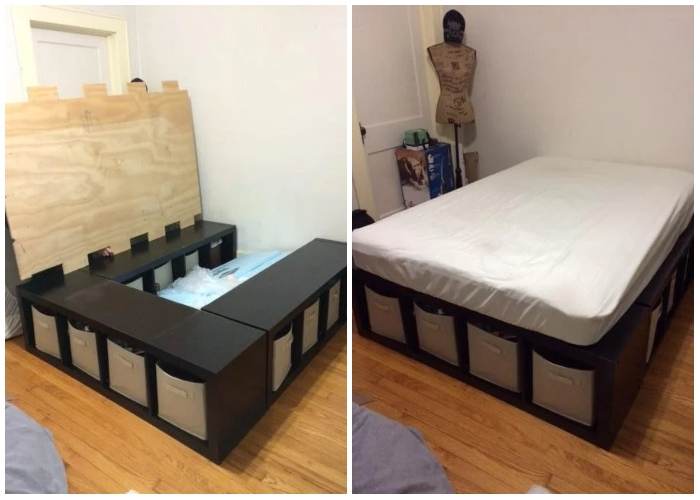 Store less frequently used items in the center part of the U, such as holiday decorations, extra cleaning supplies, or keepsakes. The next step is to cover them with a sheet of plywood, ideally 1/4″ or 1/2″ thick. Finally, place the mattress on top.
Creating a Room Divider Curtain
To create a room divider curtain, you'll need a shower curtain tension rod. It can be an affordable white one that you can paint in a unique pattern. Hang a curtain with a tab top or a plain sheet using curtain clips around the rod, then secure it in place. Beaded drapes can also be used for this project.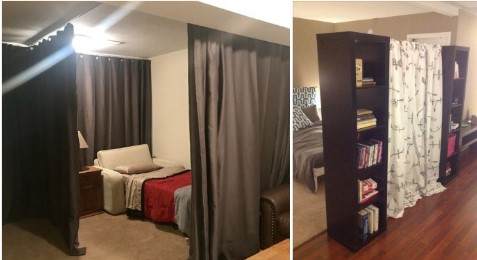 You can often find irregular sheets at outlet stores for a few dollars or even repurpose a used sheet. Flaws in the fabric can be masked with fabric paint. To install the divider, simply hang this curtain on the wall where you want the separation. The setup is similar to hanging a shower curtain: string the curtain or clips along the rod.
Space-Saving Magnetic Spice Rack
For those residing in tight quarters with compact kitchens, crafty utilization of extra spaces becomes crucial. Instead of confining your focus to walls or the back of doors, consider your refrigerator as a resource. It can serve as a home for holders that store cooking ingredients and spices.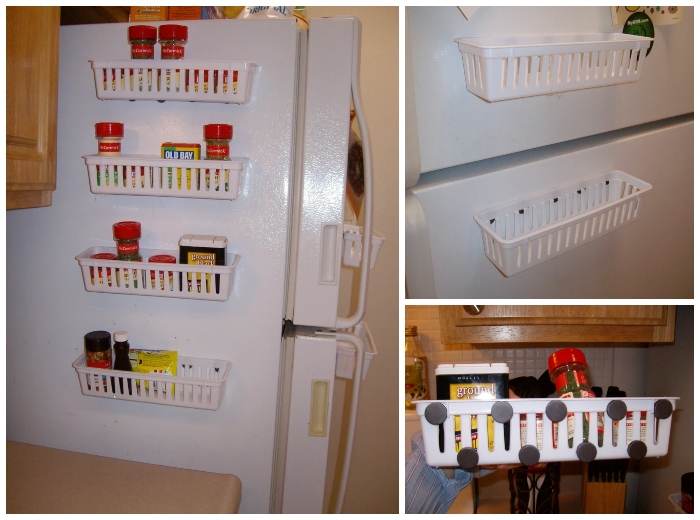 This project requires: a hot glue gun, hot glue sticks, a pack of 50 round magnets, and 6 pencil holder organizers. Simply attach five magnets to the top and four to the bottom of each organizer using hot glue, ensuring even spacing. Mount the resulting spice racks on the refrigerator filled with your favorite spices and relish the extra room!
Stylish Magnetic Spice Tins
If your budget permits, you can swap pencil holders with chic round metal magnetized spice containers. These can be effortlessly attached to the side wall of your fridge.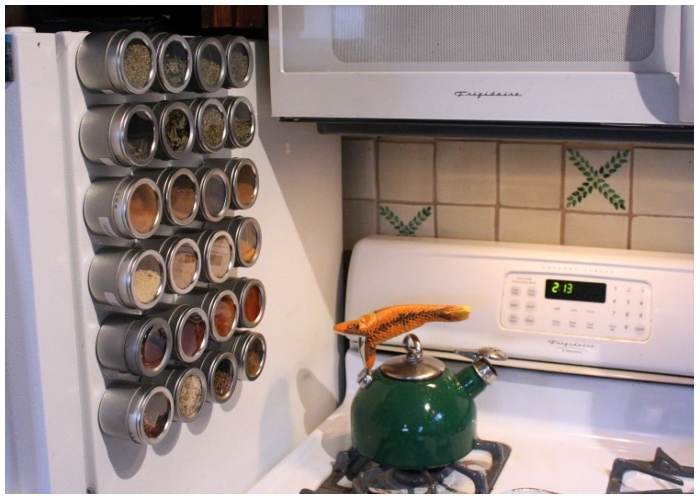 Begin with a dozen and expand as needed. Remember, spices should be stored in cool, dark spaces to prolong their lifespan. If you choose to use your fridge for spice storage, make sure it's not exposed to direct sunlight.
Mobile Kitchen Island with Hidden Table Storage
To start, assemble two KALLAX shelving units as per the manufacturer's instructions and attach the wheels (two with a stopper and two without). Using a jigsaw, cut the countertop into two pieces of dimensions around 4.7in x 4.9in (12cm – 12.5cm), yielding an overall countertop size of 25in x 35in (63.5 cm x 89 cm).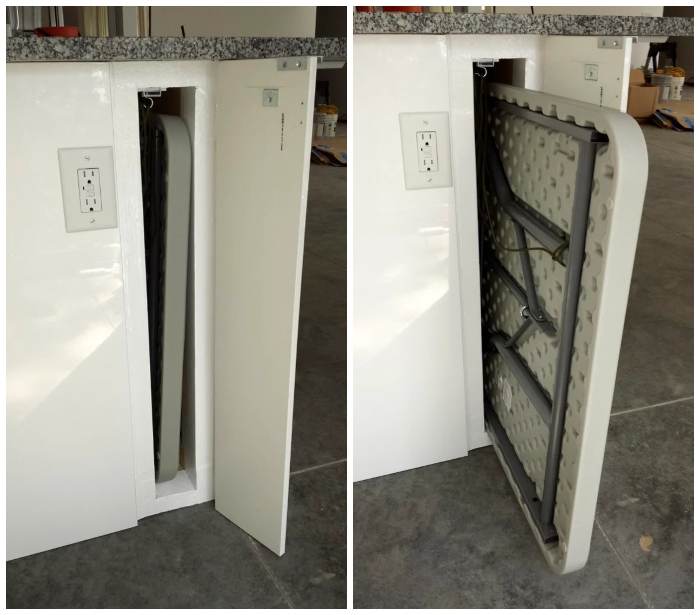 Cover the cut edge with edge banding using a warm iron, then apply silicone glue on the top of the KALLAX units and place the worktop carefully. Secure it further with a few screws drilled from underneath the KALLAX unit towards the countertop. Finally, add a door magnet to the bottom edge of one counter and a metal corner to the other, and repeat on the other side.
Cabinet Makeover: Pull Out Trash Can
Making your kitchen feel bigger and brighter can involve more than just painting or renovation. Unique enhancements, like cabinet extensions, can bring about additional space and a pop of color.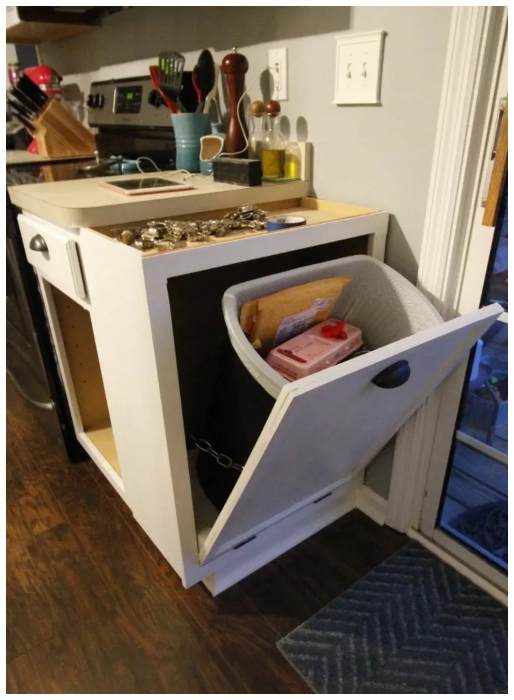 One such idea involves transforming an upper cabinet into a lower one with a tilt-out door and chains to house a trash can. A custom tilt-out trash can extension can hide your garbage and free up space, especially if your trash is typically in the open.
Crafty Laundry Basket Nook
Sometimes apartments have a small nook in the laundry area that can't quite fit a vanity cabinet for folding. An effective solution would be to construct your own basket nook.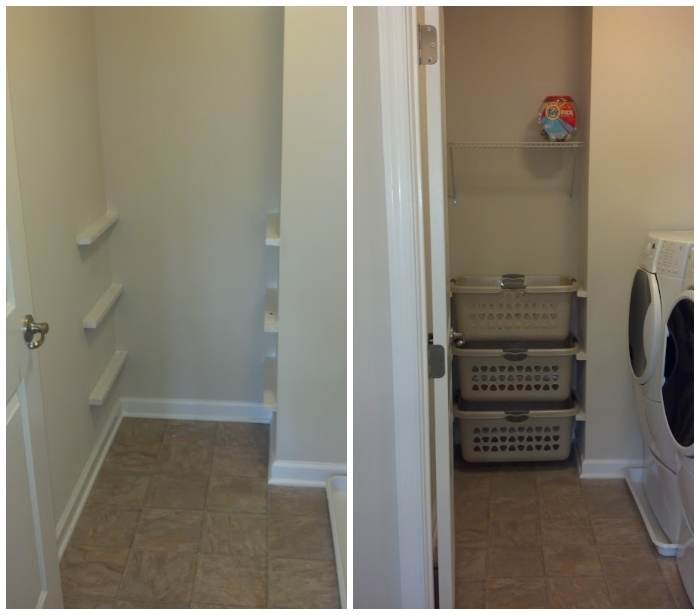 You'll need three 2-bushel size Sterilite laundry baskets and 1x2x8 pine cut into eight 19″ pieces for side supports, and one 24″ piece for rear countertop support. Set the supports 13″ apart and secure them using 3″ wood screws. Make sure the baskets fit easily.
Efficient Pot and Pan Storage
Utilize deep drawers in your kitchen to store pots and pans with dividers, preventing clutter. Disorder can tax our brains, reducing focus and working memory.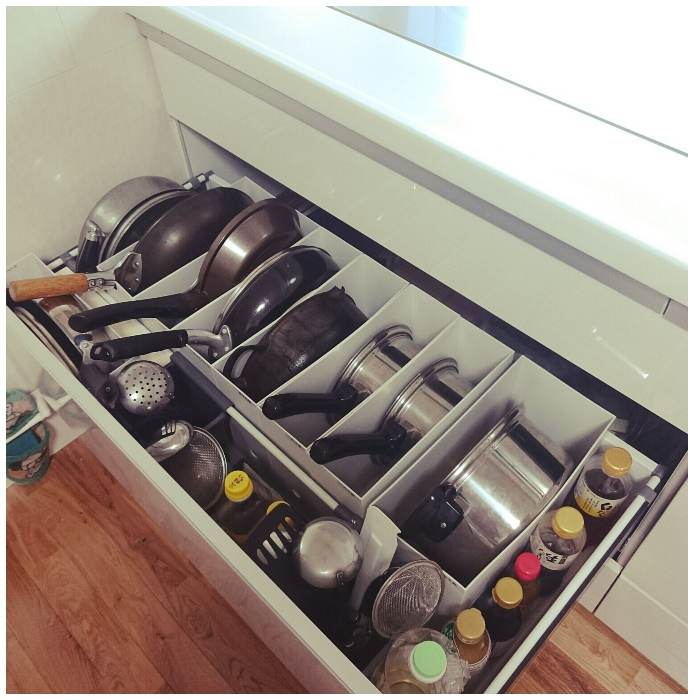 Using magazine holders to organize your pots, pans, and lids keeps your kitchen tidy and clutter-free. For a sturdier option, consider using plywood.
Combined Living and Dining Room
If space is limited, consider merging your living room and dining room. A narrow table behind the couch, especially for those fond of dining in front of the TV, can be a nifty solution.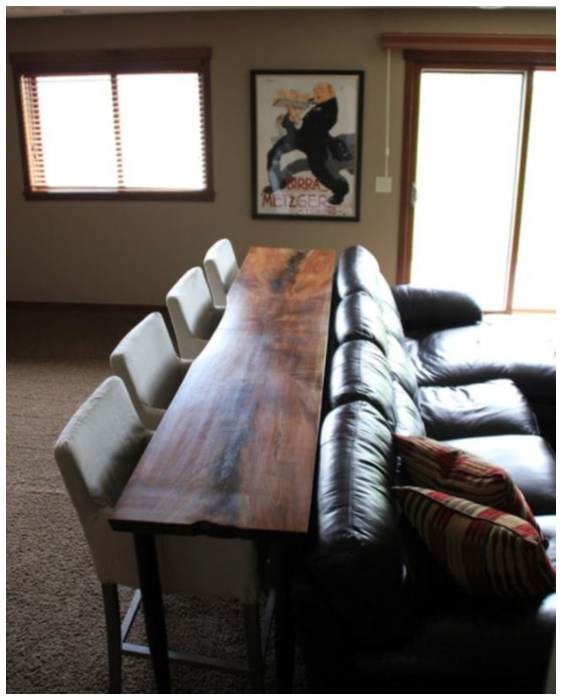 After securing a thin table matching the length of the sofa, place it behind the sofa with some chairs. It may not be as spacious as traditional dining, but it fits a plate and a glass comfortably while enjoying your favorite show.
DIY Bedroom Divider
Wood is an excellent choice for a DIY, non-permanent solution to creating walls or room dividers around your bed. Decide on the layout and size of your divider, cut the wood pieces accordingly, and sand the edges for a smooth finish.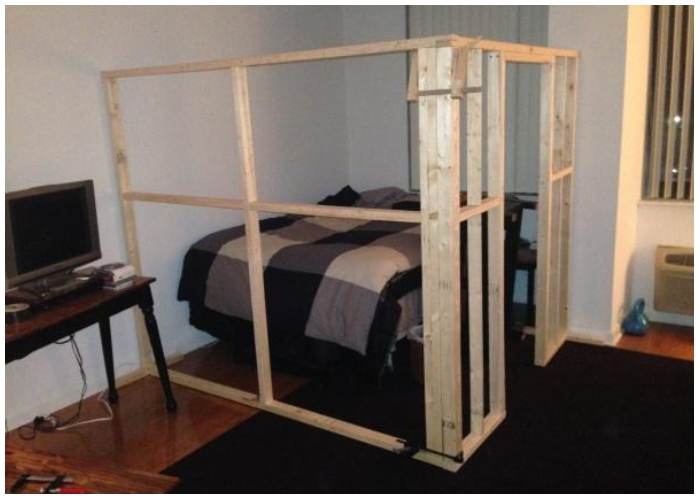 Use hinges and screws to connect the pieces and customize your divider with paint, wallpaper, or fabric. You can also add shelves or storage compartments for functionality. The divider can easily be moved or disassembled as needed.
DIY Railing Bookcase
Start by measuring the depth and height of the intended bookshelf. Remove the existing railing and create three 24″ boxes, attaching them to the floor joists with room for a 210 in between.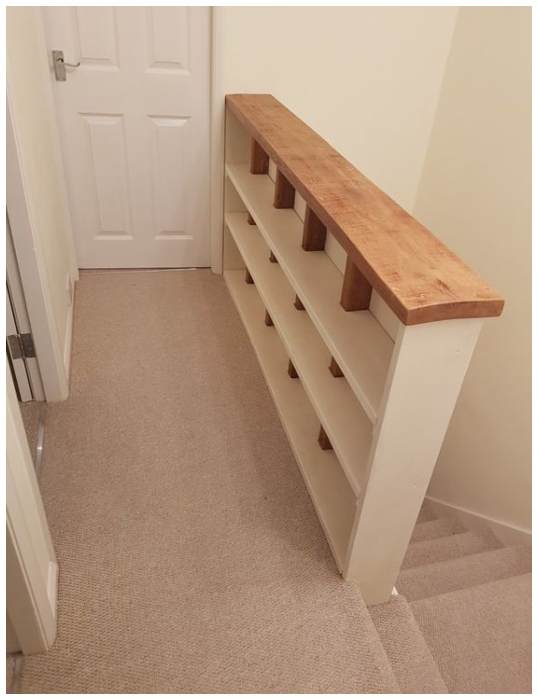 Insert cut 2×10 lumber pieces between the boxes and secure them. Cut a 2×10 board to fit on top and attach it to the vertical boards. Include the shelves and add molding to complete the design. Lastly, enhance the back of the bookcase by adding sheetrock, taping it, priming it, and giving it a fresh coat of paint.
Opt for Mobile Beds
For those living in confined spaces, mobile beds are a blessing. They can be lifted during the day to reveal a living room and lowered at night for a bedroom.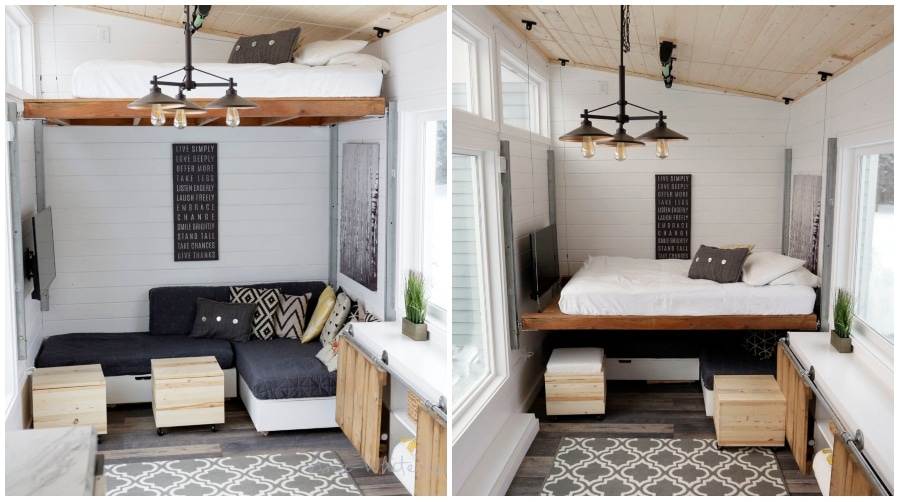 Mobile beds often come with built-in TVs and can even transform into sofas. With minimalistic design, these beds help to maximize space usage.
Elevate Your Bed for Extra Storage
Even in a spacious room, a double bed can consume considerable space. Raising the bed creates more storage space underneath, perfect for drawers.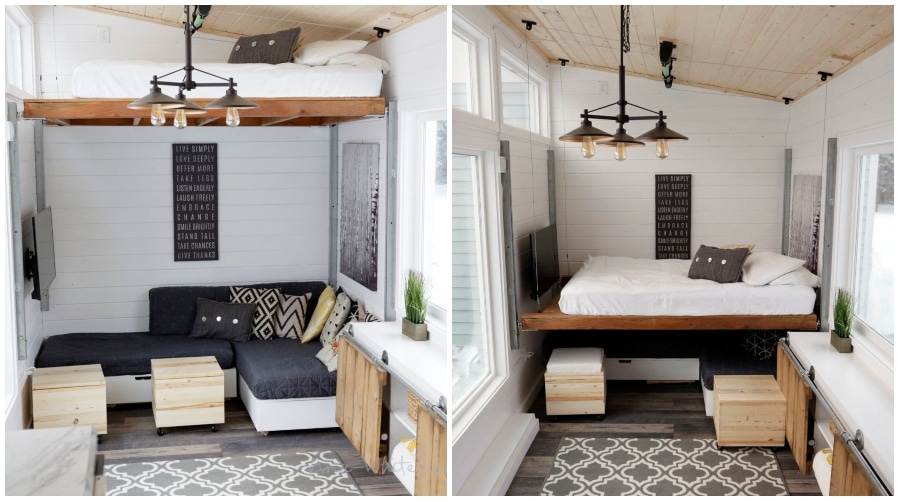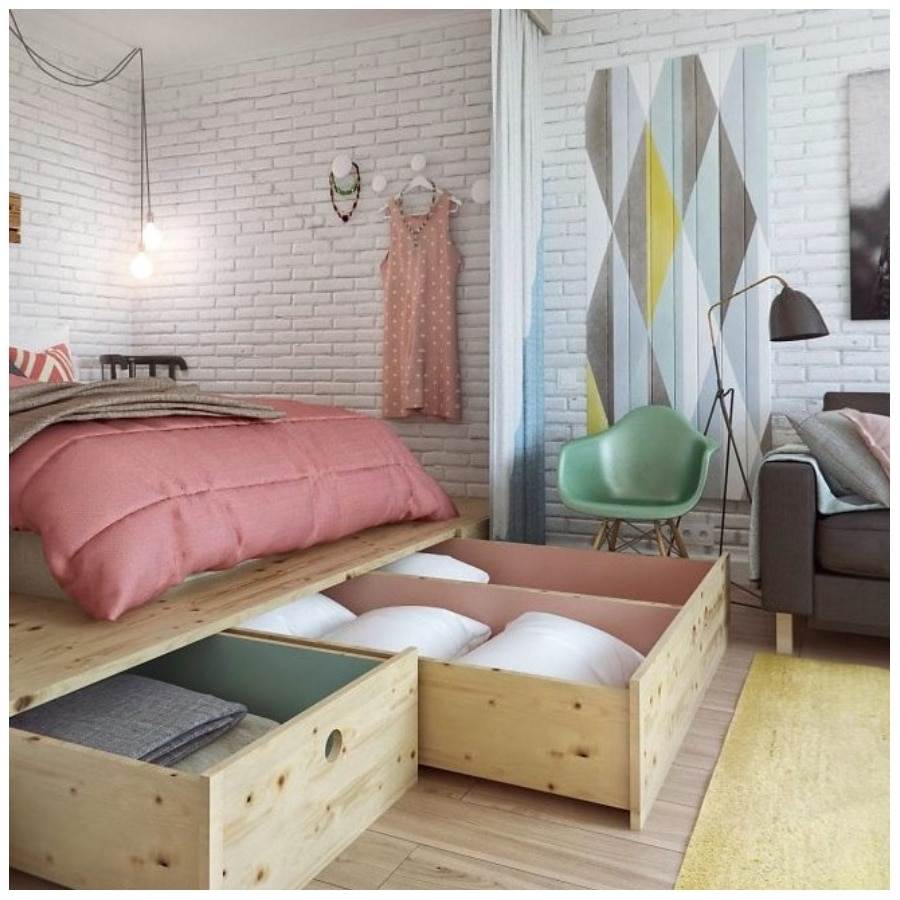 If budget or time is a constraint, simple alternatives like using bricks or wood pallets beneath the bed corners can provide the desired elevation. Bed risers, with their stable base, are a safe and affordable way to lift your bed.
Functional Headboards
Headboards can be more than just decorative elements. A small bookcase doubling as a headboard provides a perfect storage spot for books or other items.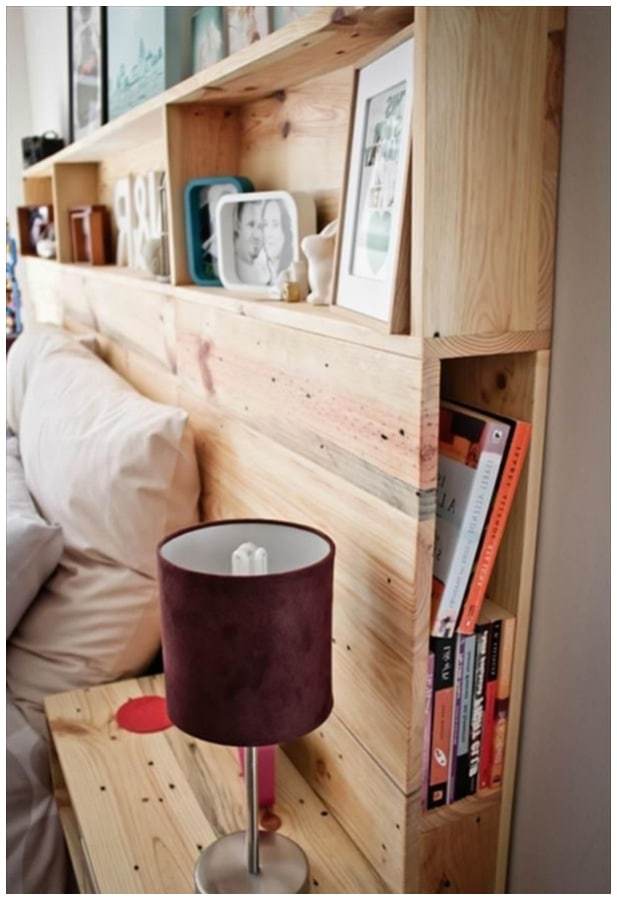 For a stealthier storage solution, opt for headboards with hidden, adjustable shelves on the sides. These headboards can be a practical addition to any small living space.
Making the Most of Shelf Undersides
We often overlook the underside of shelves, not realizing their storage potential. Especially for those in tight living spaces, the underside of shelves can offer additional storage solutions. Consider this clever design that lets you store spices, or any other items, both on and under a small kitchen shelf.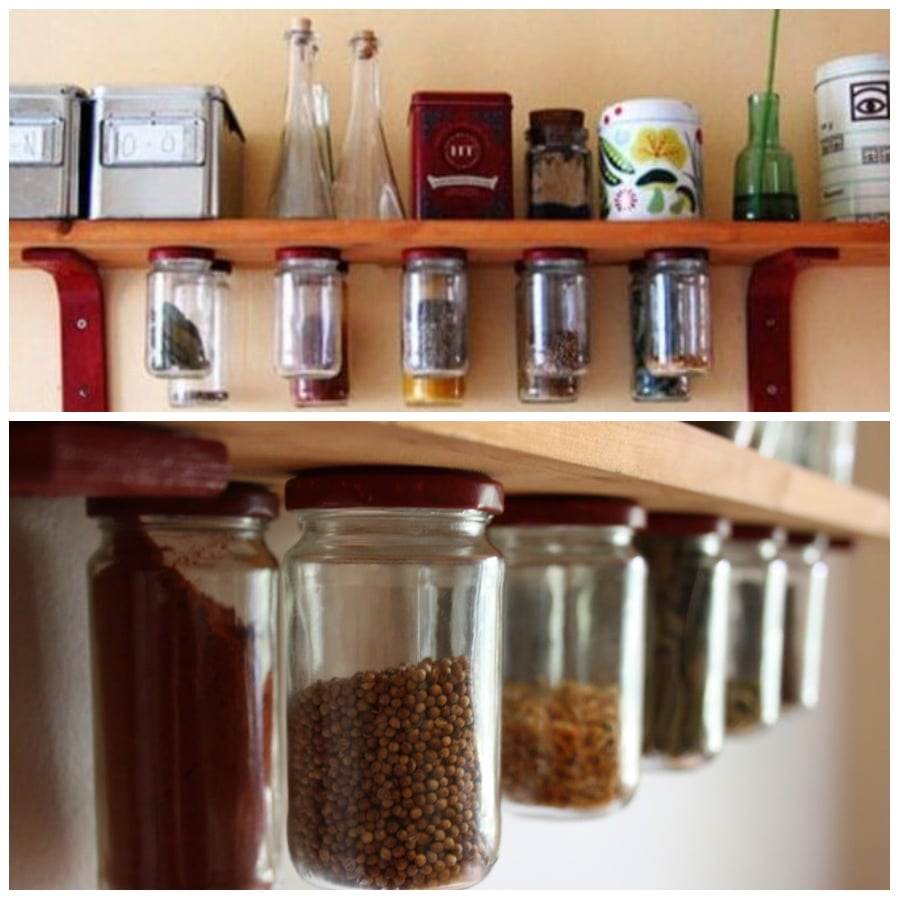 This concept is flexible and applicable in multiple rooms. For instance, in children's rooms, art supplies stored in jars can hang from the shelf's underside. Just glue the jar lids under the shelf, allowing the jars to suspend from their lids attached to the shelf's bottom. This provides convenient and accessible storage. You can also use this approach to store laundry supplies or craft materials.
Optimizing Small Spaces for Books
Living in a compact space does not mean you have to part ways with your favorite books. This cozy sleeping loft is designed to accommodate your favorite books, plants, and other decorative items. They're strategically placed within the horizontal divider separating the bed and the couch.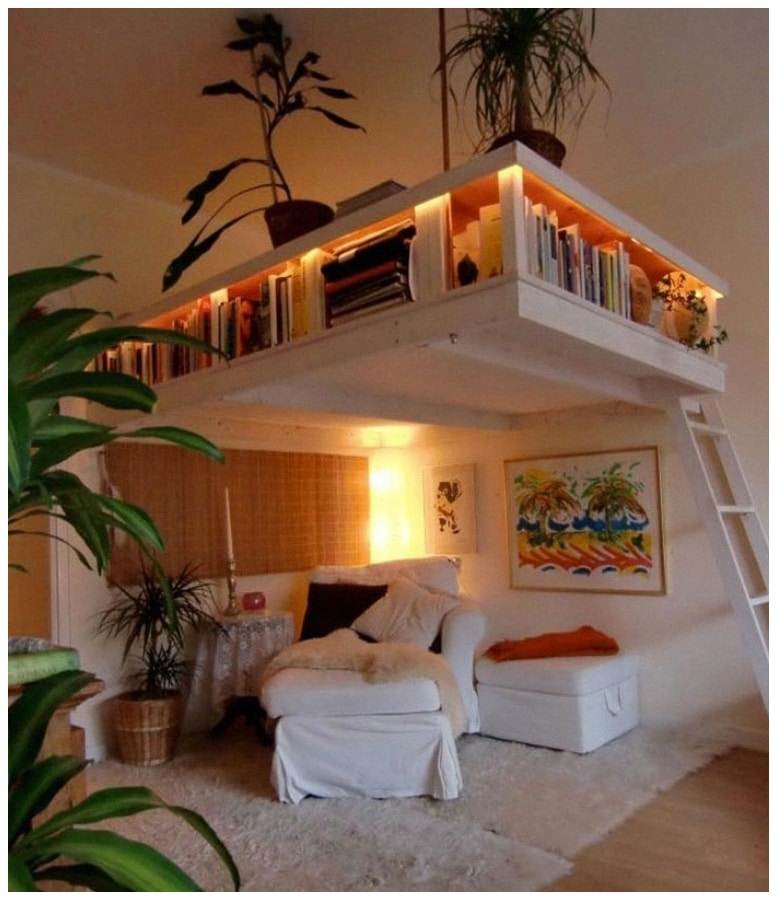 This compact living solution isn't just practical; it adds a unique touch to your living area. Notice the small but comfortable sitting area under the bed, which makes the room more inviting. You could also place a shelf where you'd typically have a dado rail, effectively utilizing otherwise wasted space. The full-width shelf can run along one or all bedroom walls. Stacking shelves from the floor to the ceiling is another way to maximize your space.
Bed Within a Bed
Sleepovers are an exciting part of childhood. But how do you accommodate friends when your space is already packed? This "inception bed," with three layers, solves the problem even in a smaller room. Because kids are small, you could potentially host five friends for a sleepover, with two children sharing each layer.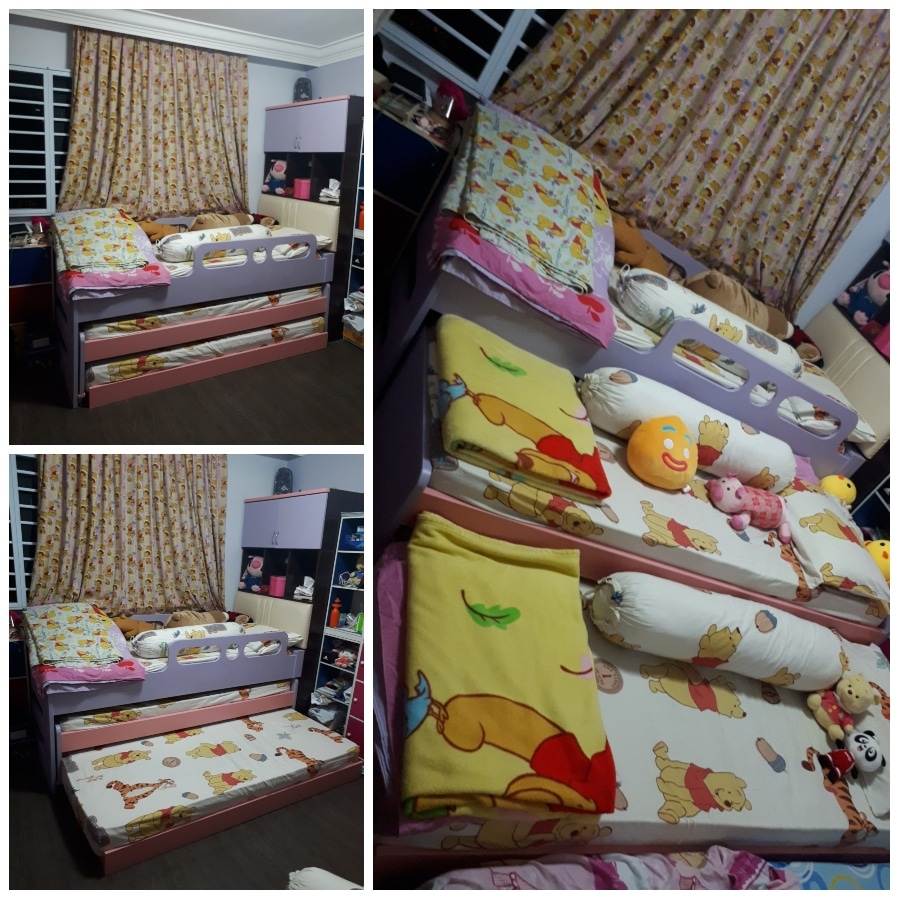 This creative bed design is also perfect for large families with limited space. Sleepovers are a cherished part of childhood, and with this solution, you can ensure your young guests sleep comfortably, even in a packed room.
The Tetris Room
Approach small room design as a game of Tetris: with careful planning and creativity, you can fit all the pieces perfectly and utilize every inch of space. A prime example is this multifunctional wooden structure. It doubles as a room divider between the bedroom and living space while providing extensive storage for books and decor.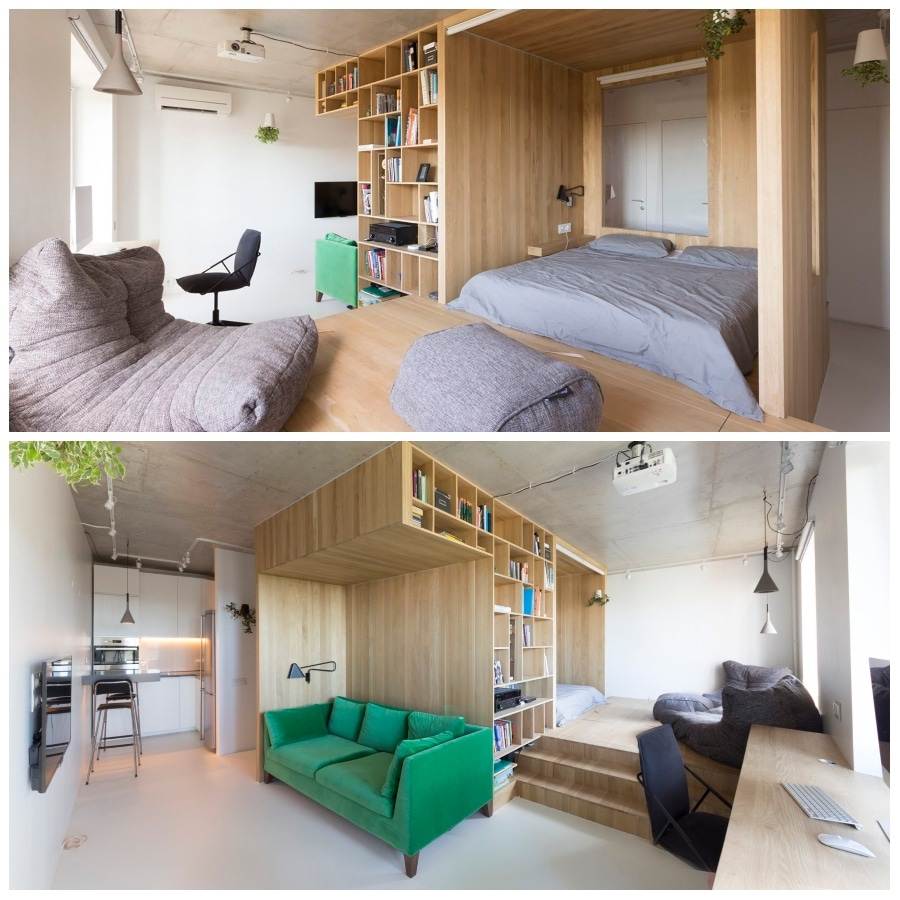 Its simple, modern design optimizes vertical and horizontal space, reaching up to the ceiling. The limited living space necessitates functional design and effective utilization of the room. Multipurpose furniture allows you to make the most of confined spaces, offering practicality and aesthetics in one package.
Picture Ledge Vanity Table
When decorating and furnishing a small area, thinking outside the box can lead to unique design solutions. Have you considered using picture ledges as a small table for makeup, perfumes, and body creams?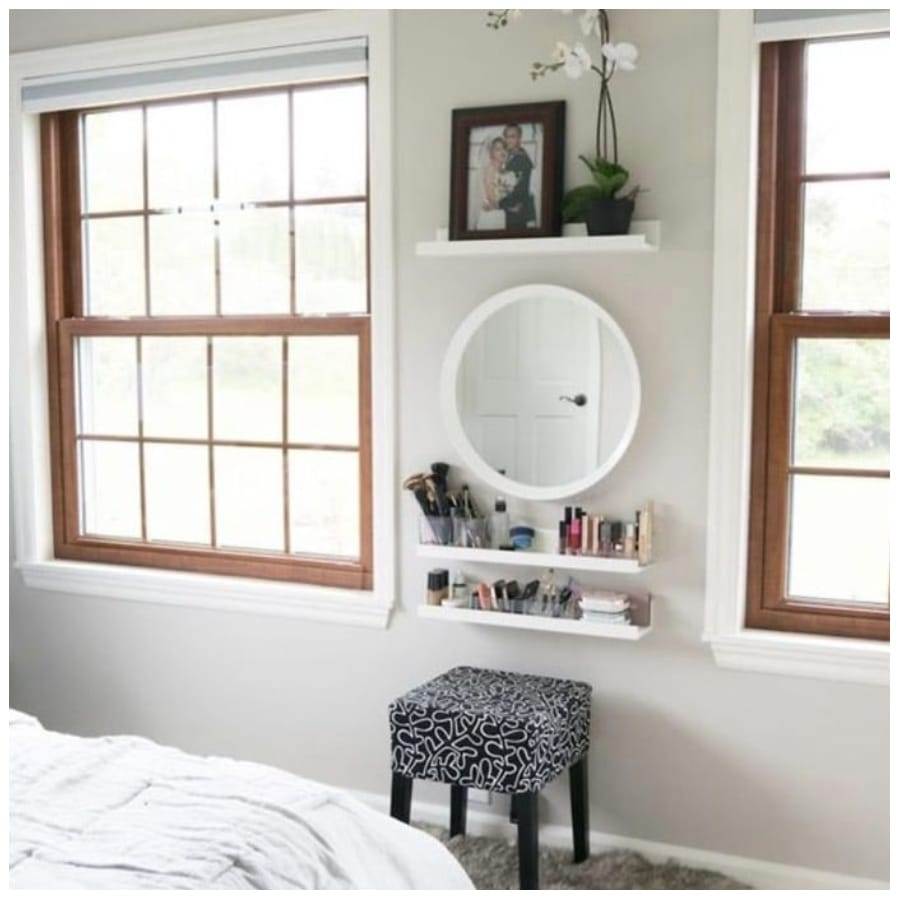 This idea works well in this space, keeping the area open while serving a practical purpose. Don't forget to hang a mirror for your morning routine. You could create a minimalist nightstand with two picture ledges and an LED lighting strip for a non-intrusive light source.
Elevated Bed Solution
For students and working adults, a bedroom should ideally include a bed, closet, and desk. In small spaces, these items might not fit horizontally. The solution lies in vertical organization: create a comfortable sleeping loft by raising the bed, then arrange the closet and desk below it.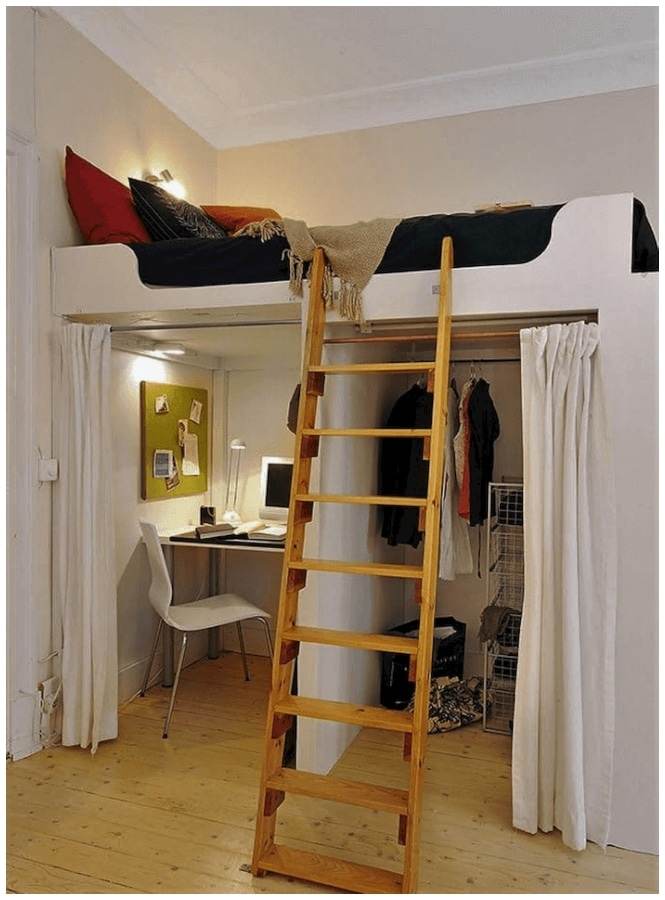 This leaves room for additional furniture in the rest of the apartment. An example is the Storå loft bed from IKEA, which is designed to maximize open space beneath the bed.
Utilizing Space Above the Door
That few inches above the doors can become the perfect shelf to store rarely used items, like old novels that you seldom revisit but can't part with.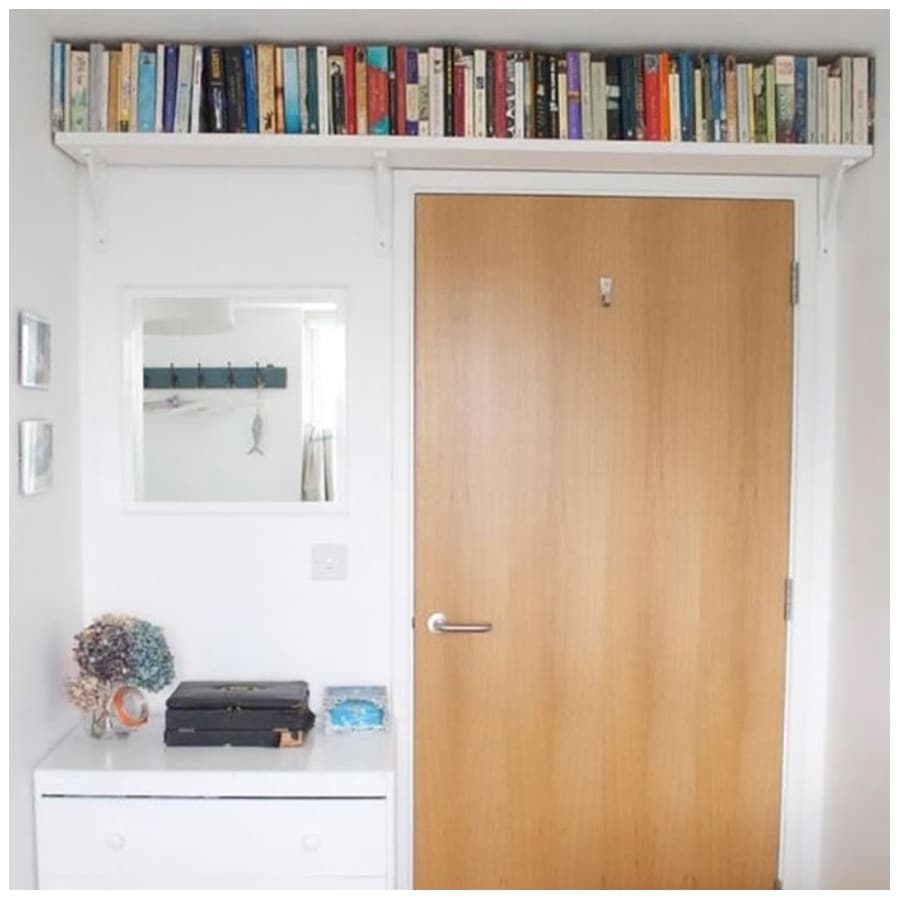 Although this area may not be easily accessible, it offers valuable storage space in small homes. If your collectibles are smaller, consider installing more shelves above the door frame to accommodate them.
Vintage Touch in a Modern Home
This modern yet nostalgic design seems inspired by grandparent's large, ancient mahogany furniture, adapted into a more compact version.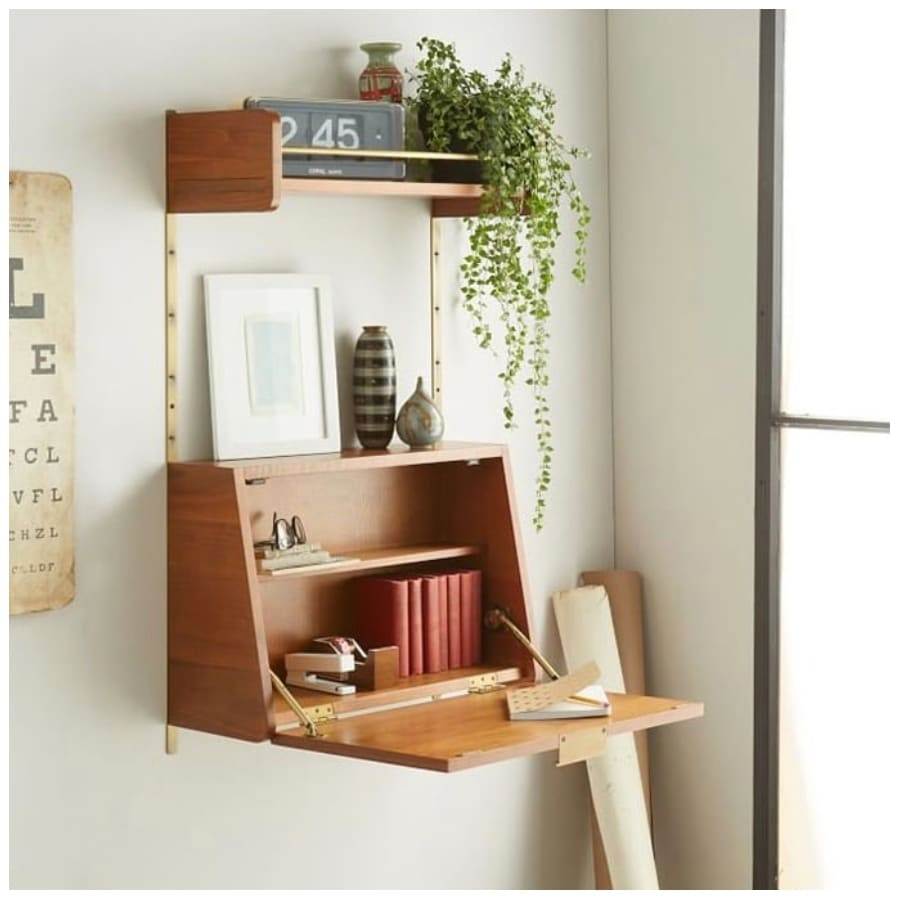 The folding table serves as a workstation, and the small shelves inside and above it provide ample storage for office supplies. This multifunctional piece of furniture can make a small house or apartment feel cozier while offering a timeless aesthetic.
Creative Solutions for Restaurants
Limited spaces are a challenge not only at homes but also in commercial settings like restaurants. For example, consider this restaurant's innovative furniture design that accommodates more customers than traditional tables would in the same space.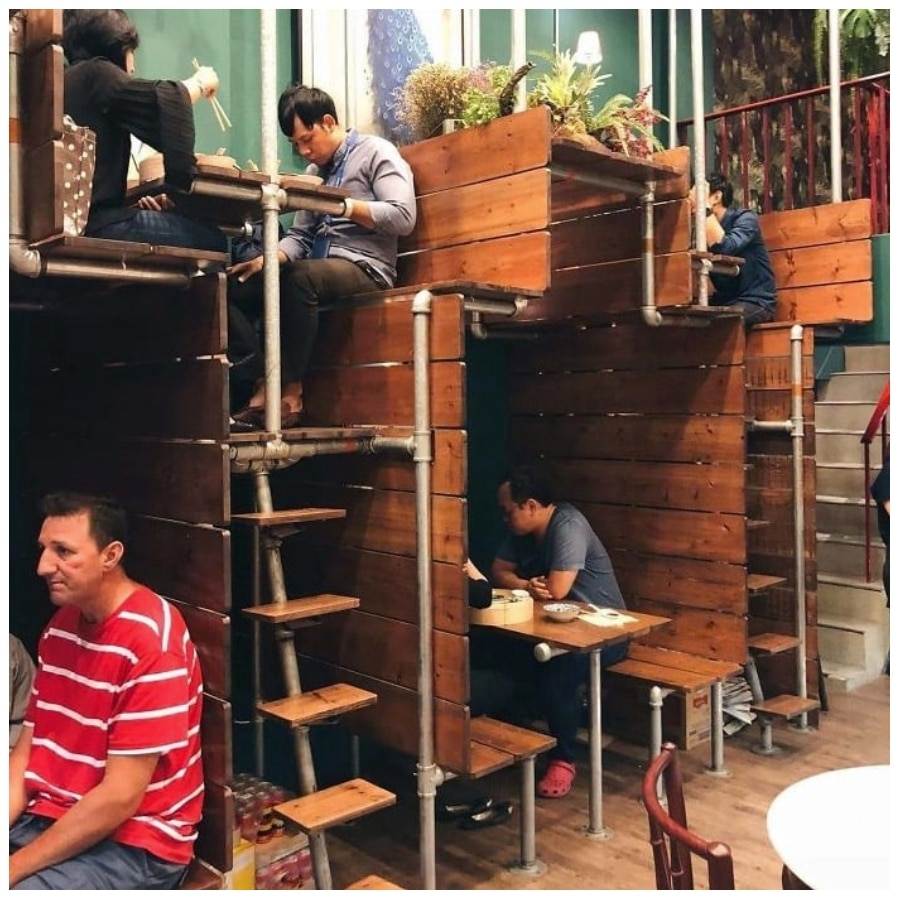 The furniture is cost-effective and practical – perfect for a cozy dining experience.
Space-Saving Bike Trick
When it comes to maximizing small living spaces, consider storage for larger items like bikes. If your bike barely fits through the door, consider a bike with sideways-flipping handlebars.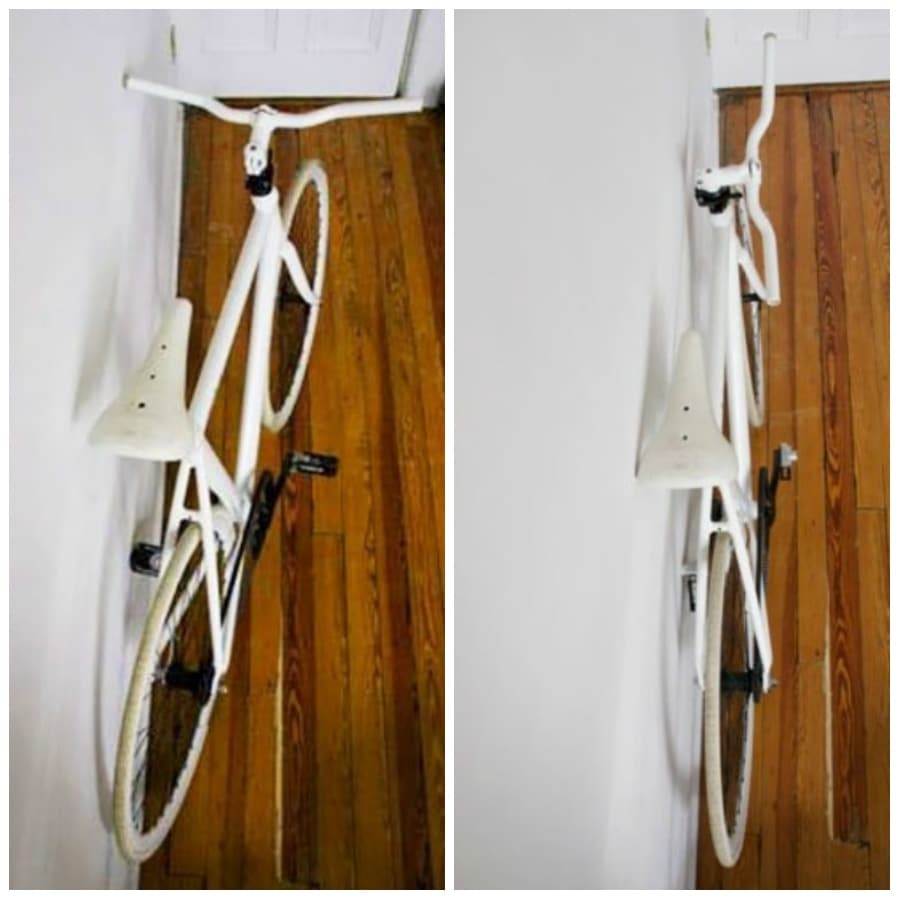 This feature reduces the space your bike takes up when stored indoors, making your living area feel less crowded.
Wicker Baskets as Drawers
In situations where you have open drawer slots without actual drawers, wicker baskets can be an effective solution. They help organize the space while adding a decorative touch to the room.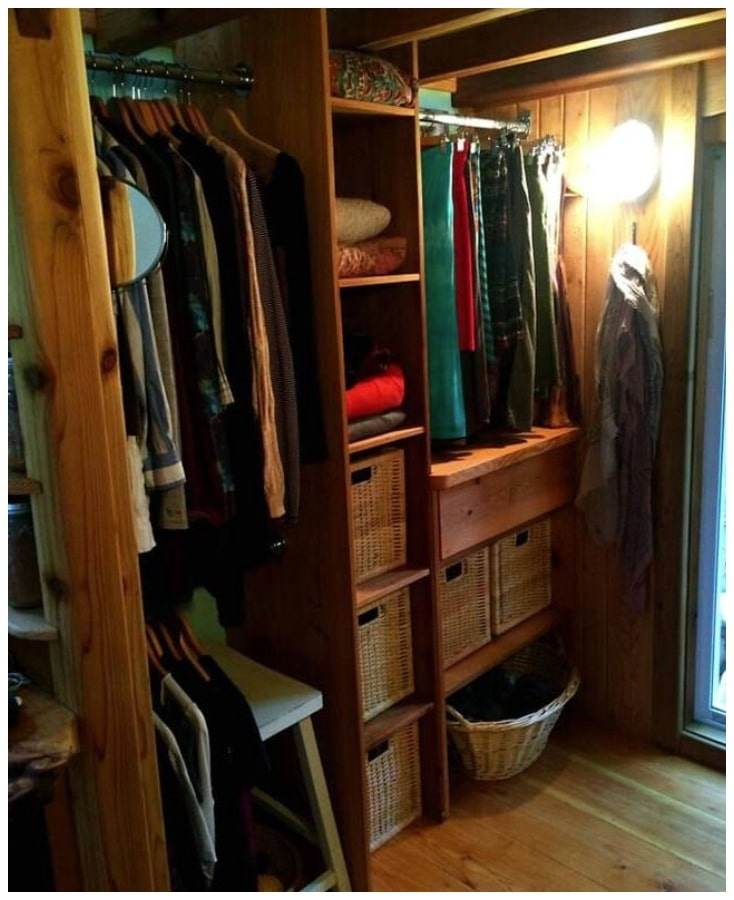 Wicker baskets are versatile storage options suitable for storing a range of items, big or small, while aligning with your home décor.
The Ultimate Bed Storage The IKEA
Malm storage bed is a classic example of under-bed storage. It's a queen-sized bed that includes a large storage container, all available for a few hundred dollars.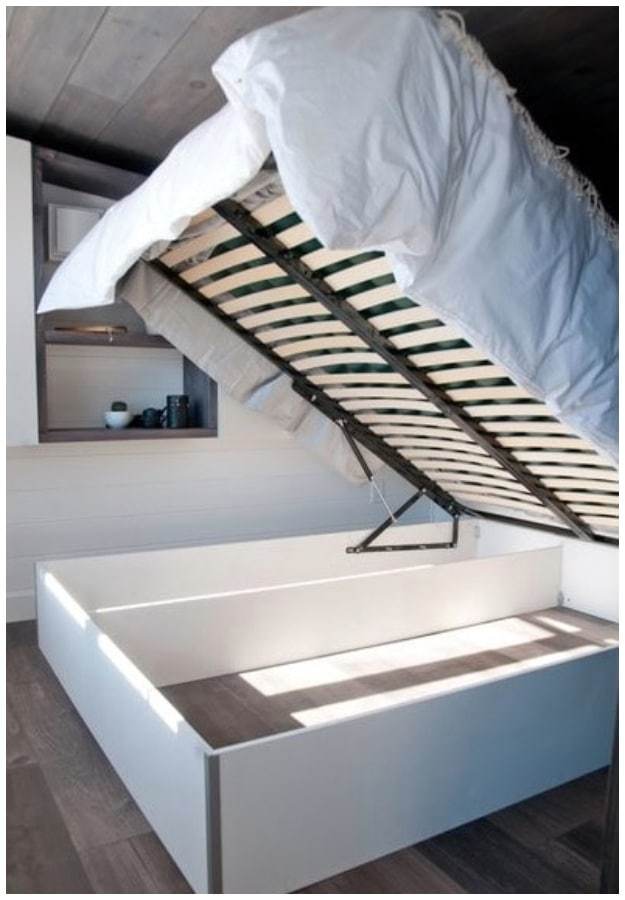 The bed's gas piston and spring system make opening and closing the storage easy and strain-free. Ideal for guest rooms, you can store spare bedding and blankets under the bed until needed. The IKEA Malm bed is an affordable, sustainable, and space-saving solution.