Nail designs are moving into the world of ombre manicures and delicate color blends, taking inspiration from spectacular hair trends. We adore how nail art has recently stepped up its game to these new trends and attractive winter looks because we are aware of how extreme winter can get on our hands.
The best approach to beat the winter blues and stay warm for a woman absolutely will be going with ombre nails. They let you play with your preferred colors while yet maintaining a sophisticated look. As a result, ombre nail designs are the ideal substitute for conventional styles which, in our opinion, have already had their glorious time.
We have just described how fantastic an ombre manicure is. Are you curious about them? Let's find out more information about this trend now.
What Are Ombre Nail Designs?
Ombre nails are designs in which the manicurist makes a color gradient, just like ombre hair. Typically, a bright color is gradually blended into a darker hue towards the tip nail to create an ombre manicure. However, there are now dozens of stunning variations that can overwhelm you. Knowing that, in this post, we are going to introduce the trendiest designs for your reference.
The Durability Of Ombre Manicures
Normally, nail artists use UV rays to seal your gel polish, and it can be kept for two to three weeks on average. Nevertheless, in the case of ombre nails, a pigmented powder is applied instead of UV rays. Therefore, ombre manicures might last three to four weeks, a little bit longer than gel polish.
Trendy Designs Of Ombre Nails
As mentioned above, ombre nails have many versions as art is an unlimited source of creation. Therefore, we summarize the trendy designs for your convenience:
French ombre: This ombre variation takes inspiration from a classic trend as its name suggests, the French manicure. Therefore, it presents a sleek, elegant veneer and can look great on any occasion. French ombre manicures are the ideal option for women who wish to have fingernails without fuss or embellishment.
Glitter ombre nails: You can add a little sparkle and gloss to your collection of manicure designs with this lovely glitter ombre. This is not only a stylish and cute way to dress up your fingertips, but it's also simple to do at home.
Holographic ombre designs: Longer nails look best with holographic ombre designs since they give you more room to play around with your manicure. You may apply the holographic look on the tips only and combine it with a nude finish. Otherwise, let it cover half the fingernail and paint the remaining portion white or your preferred pastel color. You decide, so enjoy yourself.
Now, are you ready? Here are the stunning ombre nail ideas we have collected. Contemplate them and save the pictures you love for the next appointment with your manicurist!
#1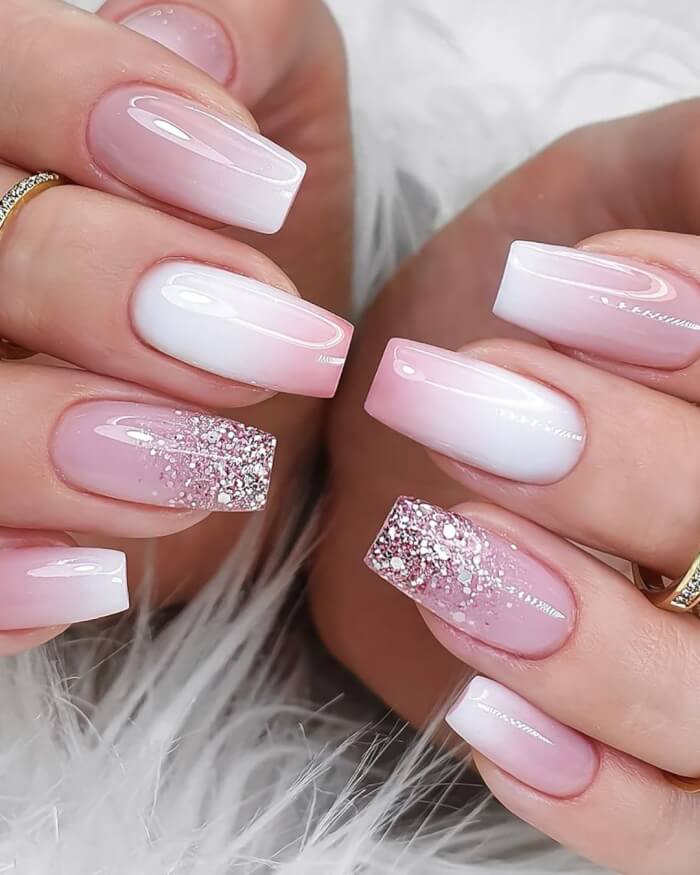 Source: Unknown
#2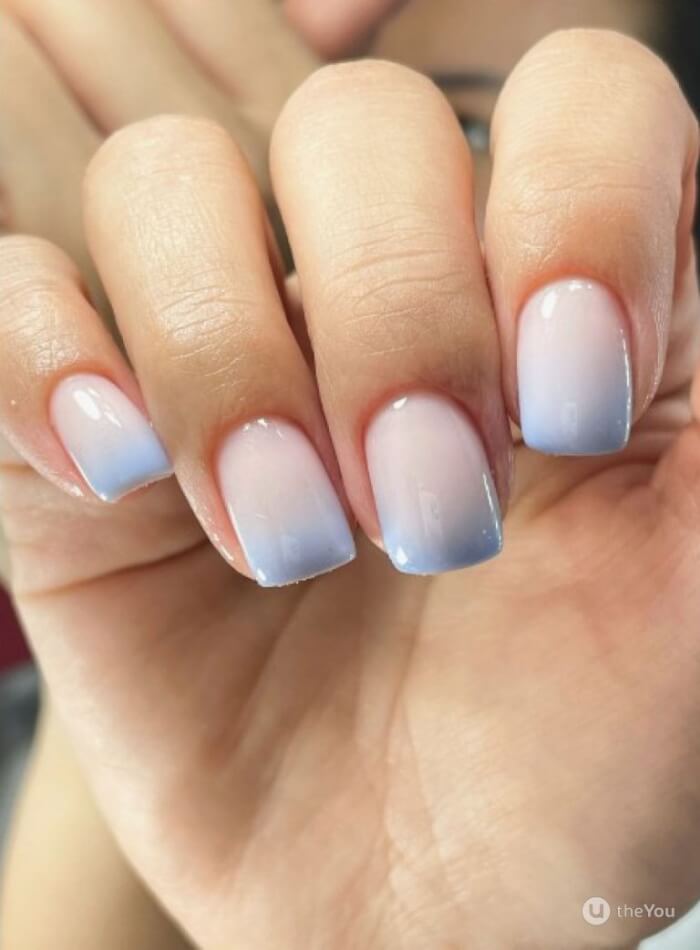 Source: theYou
#3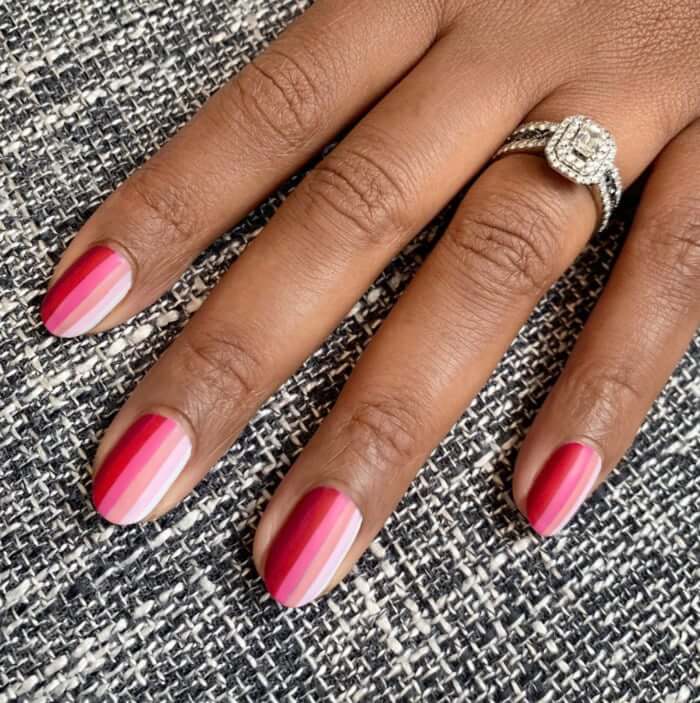 Source: Unknown
#4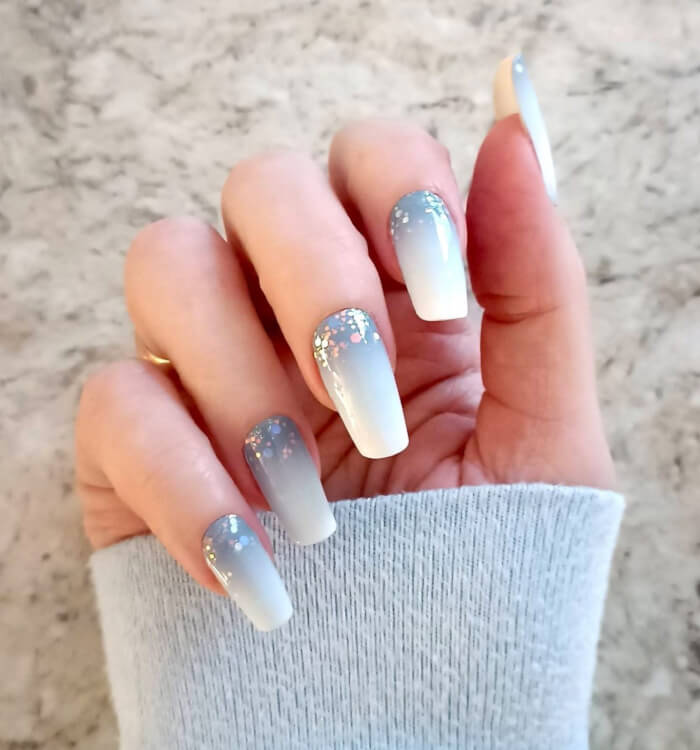 Source: Unknown
#5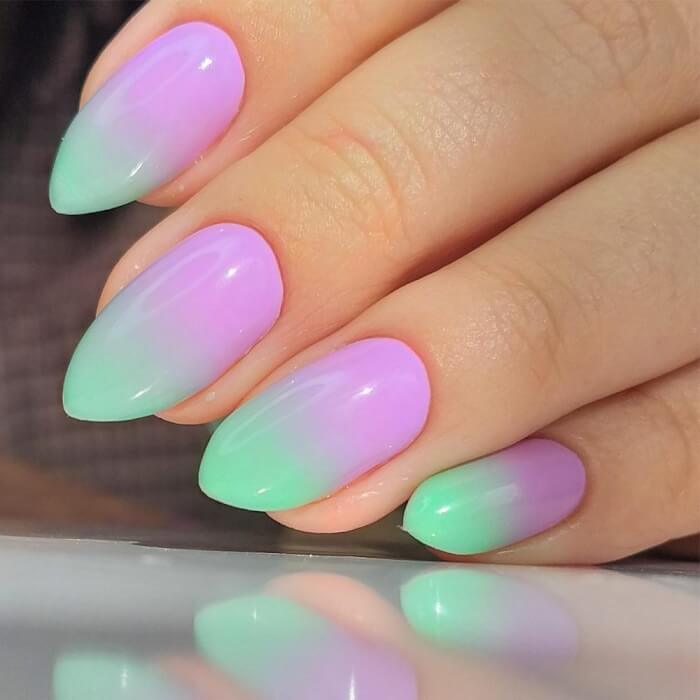 Source: Unknown
#6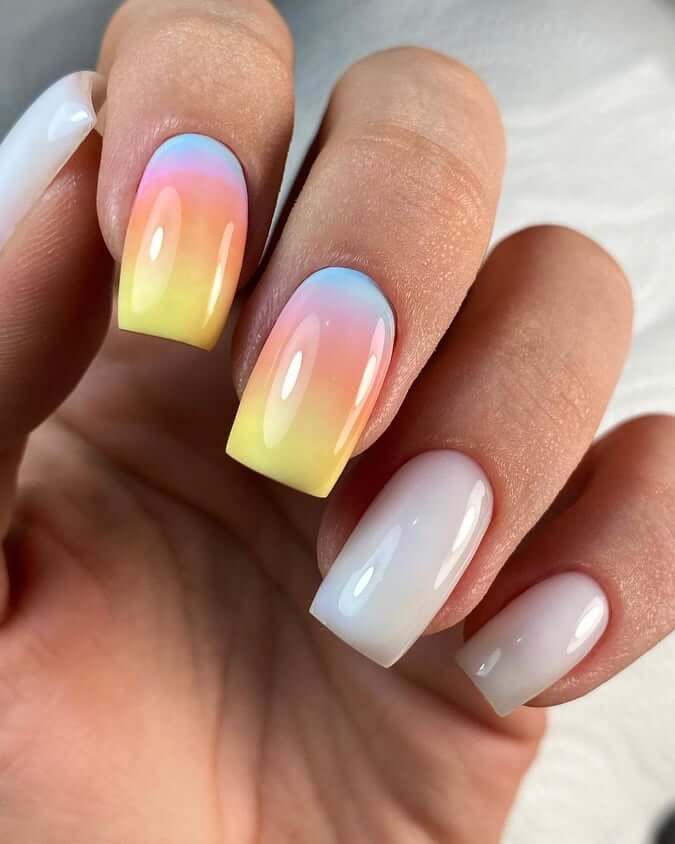 Source: Unknown
#7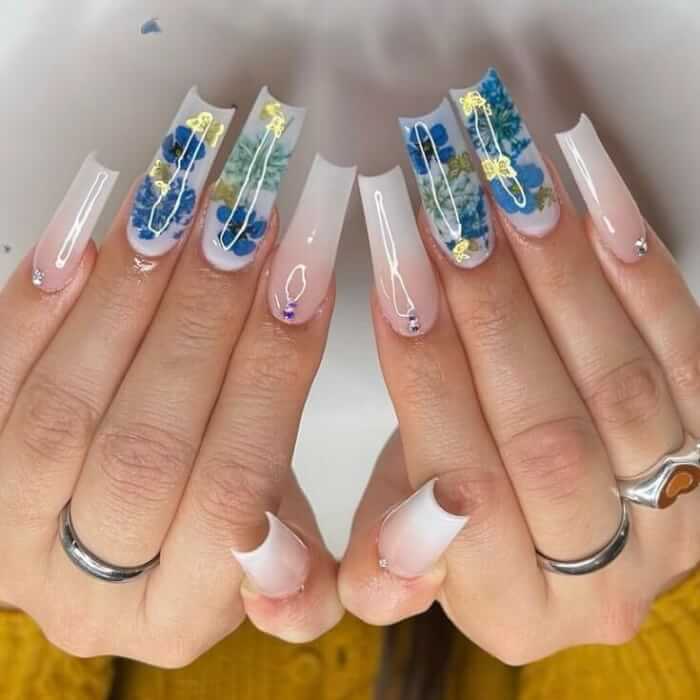 Source: Unknown
#8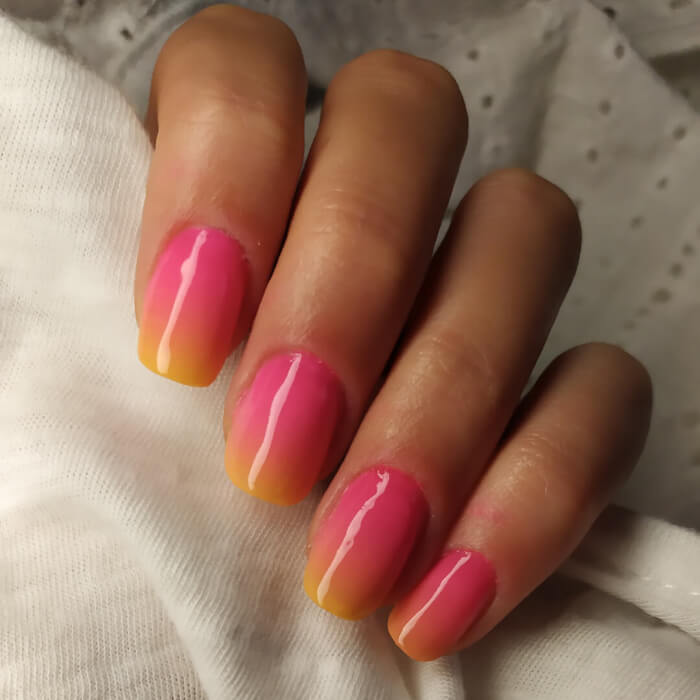 Source: Unknown
#9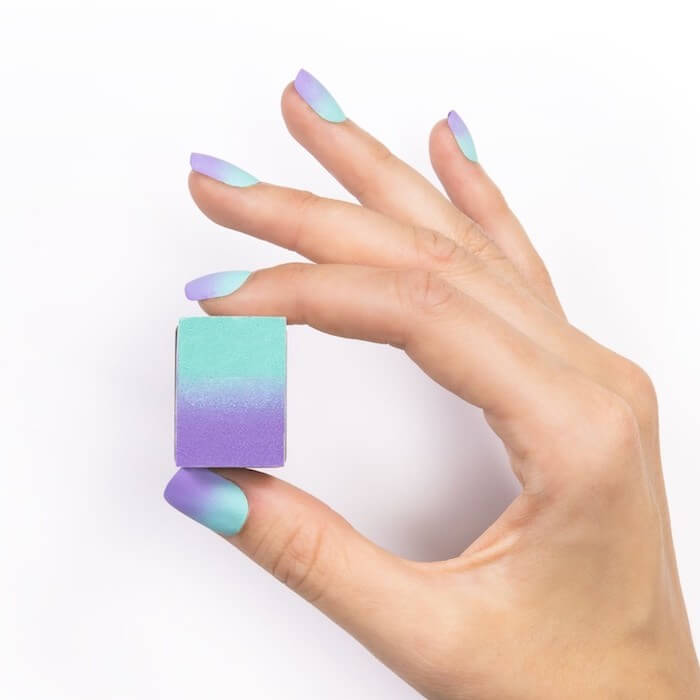 Source: Unknown
#10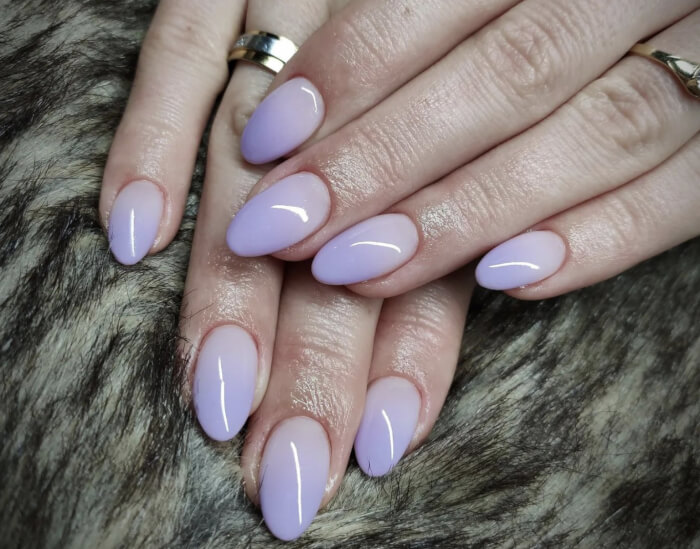 Source: Unknown
#11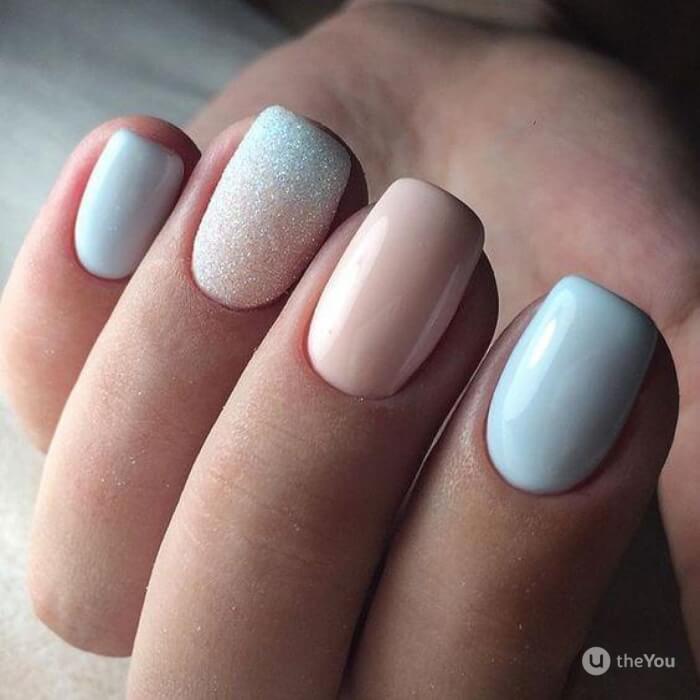 Source: theYou
#12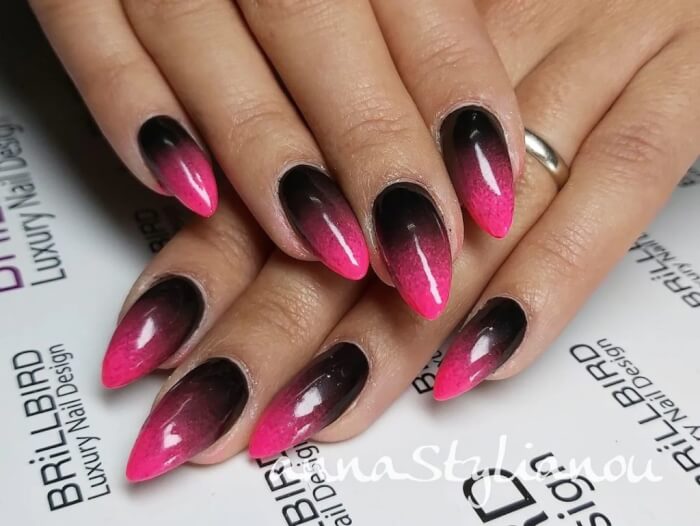 Source: Anna Stylianou
#13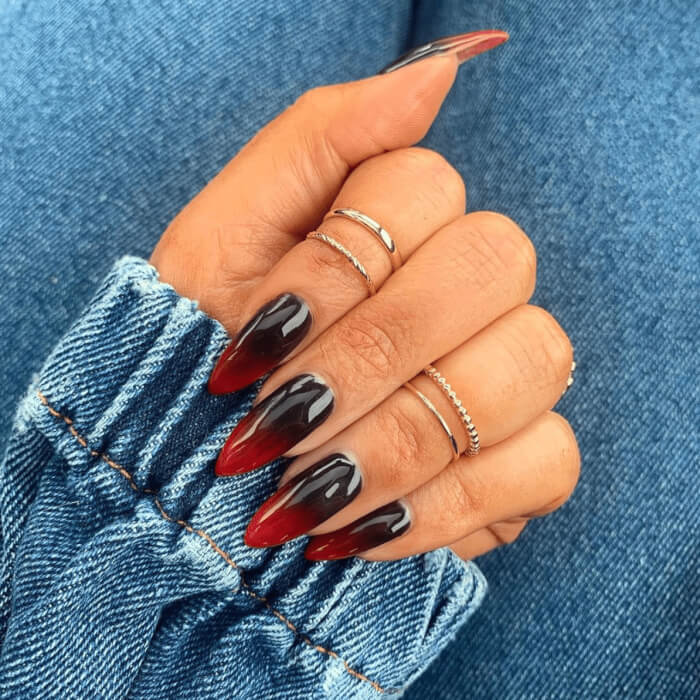 Source: Unknown
#14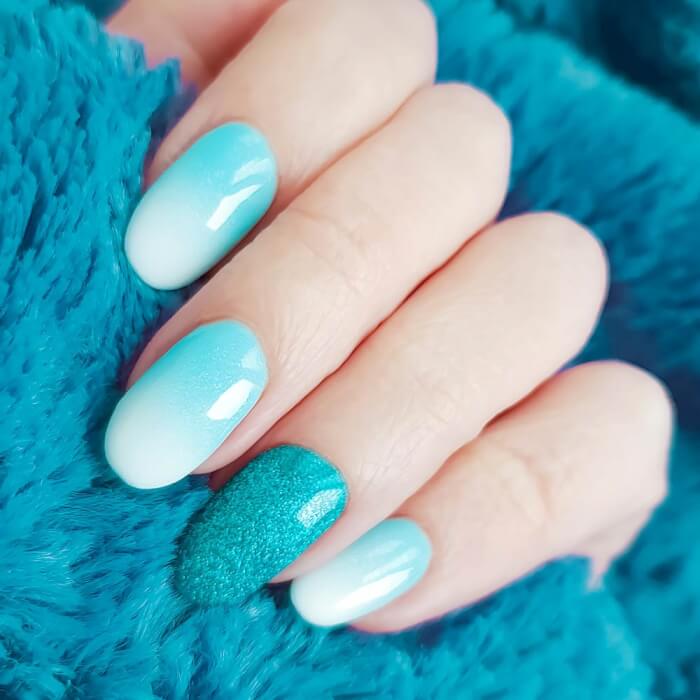 Source: Unknown
#15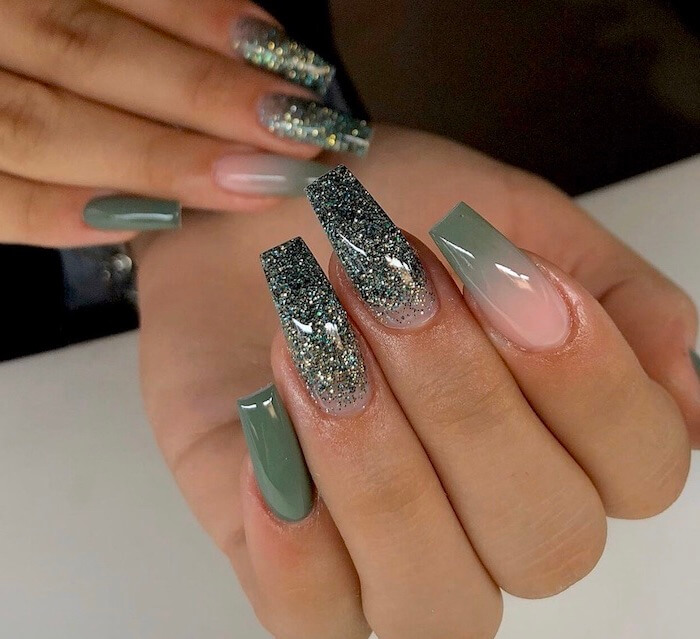 Source: Unknown
#16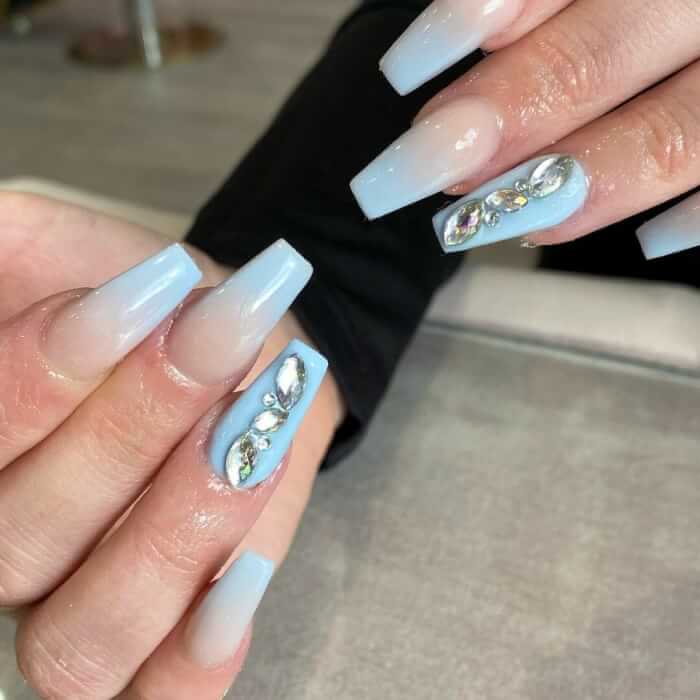 Source: Unknown
#17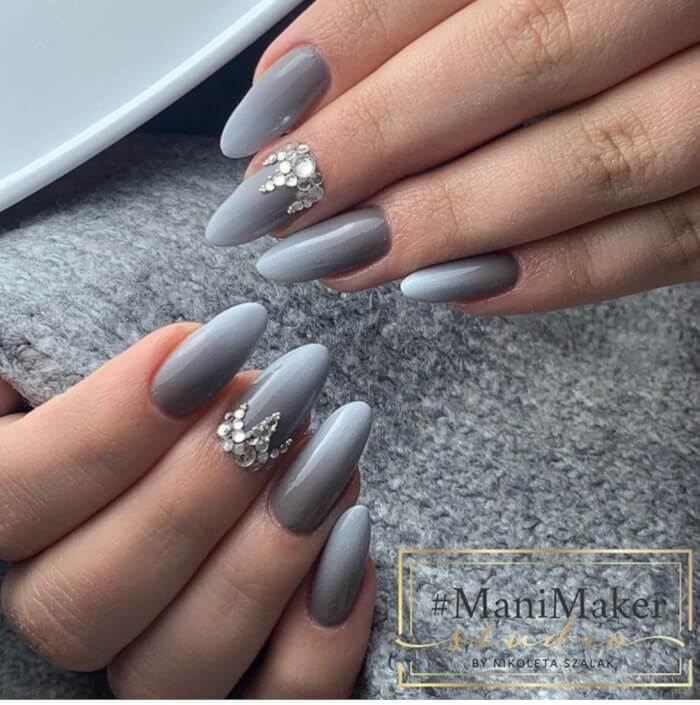 Source: Nikoleta Szalak
#18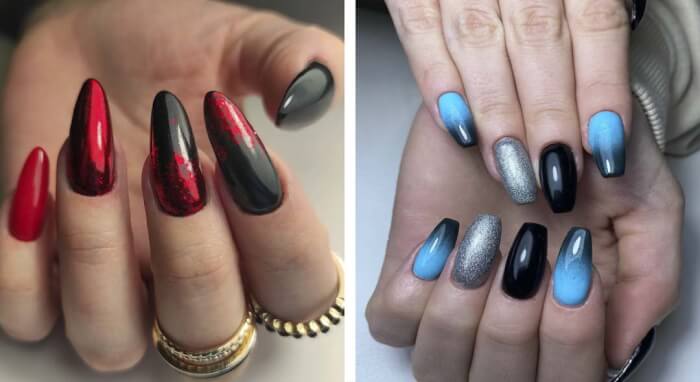 Source: Unknown
#19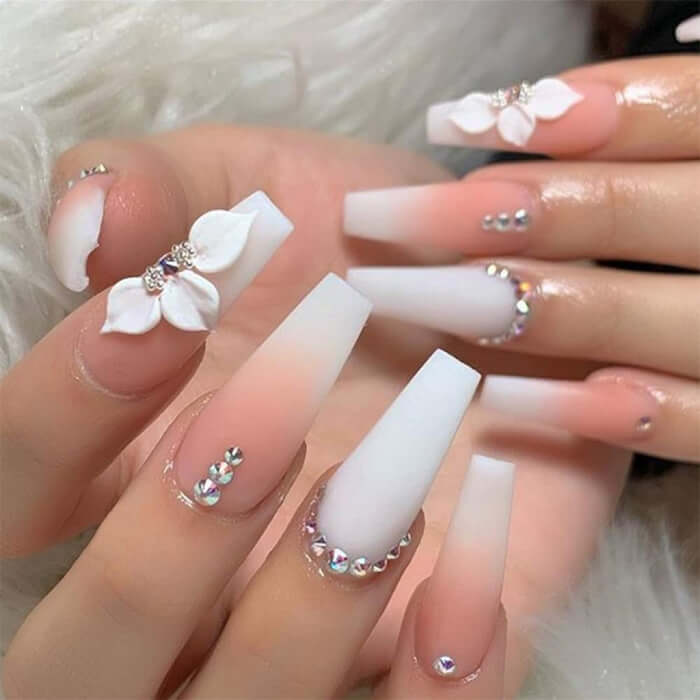 Source: Unknown
#20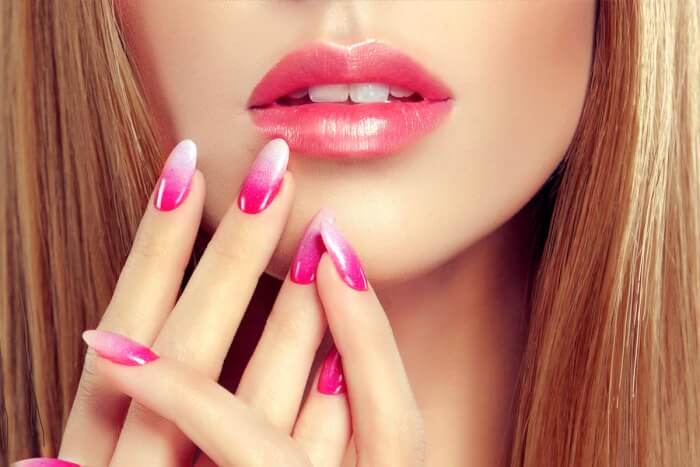 Source: Unknown
#21
Source: Unknown
#22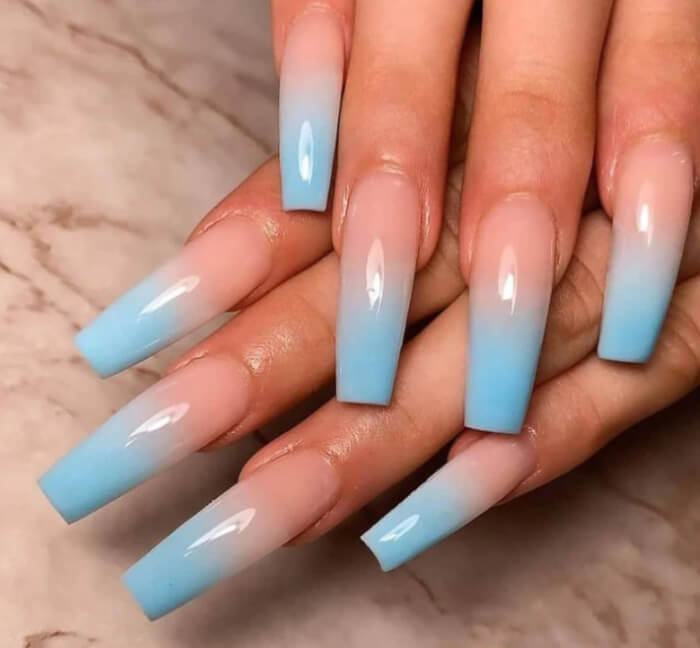 Source: Unknown
#23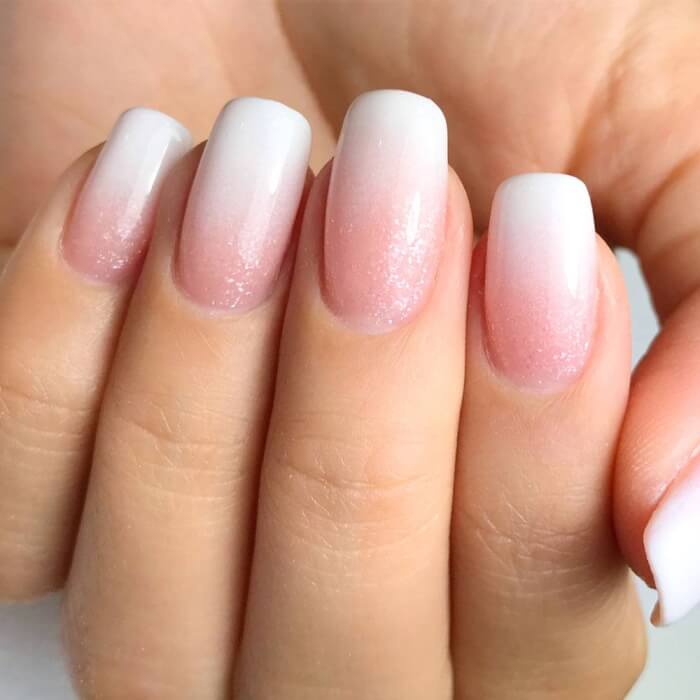 Source: Unknown
#24
Source: Unknown
#25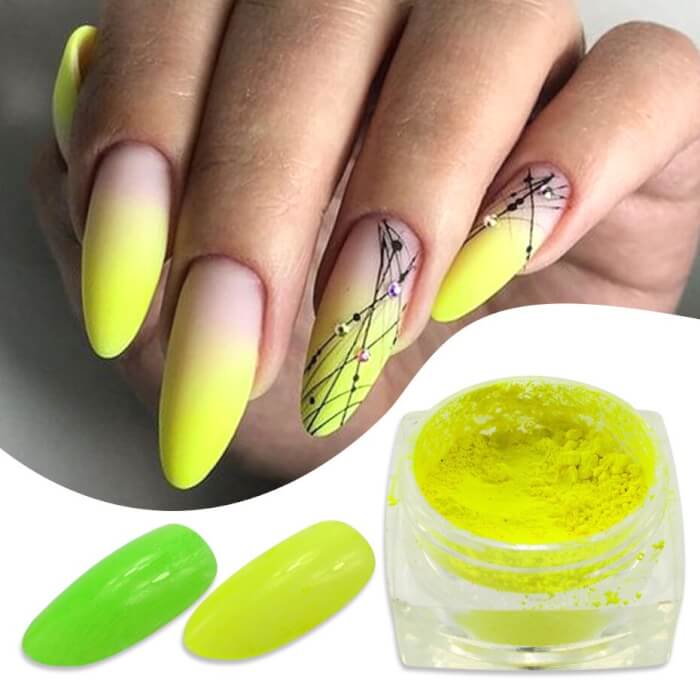 Source: Unknown
#26
Source: theYou
#27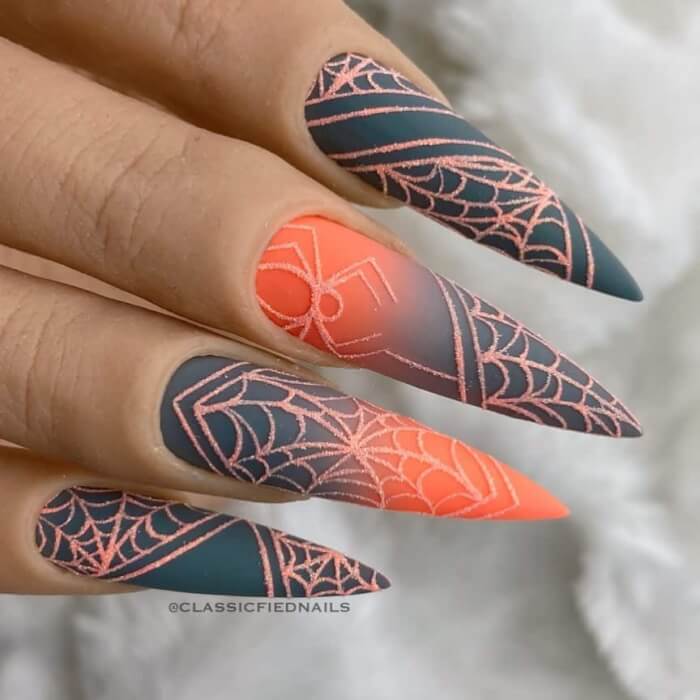 Source: @classicfiednails
#28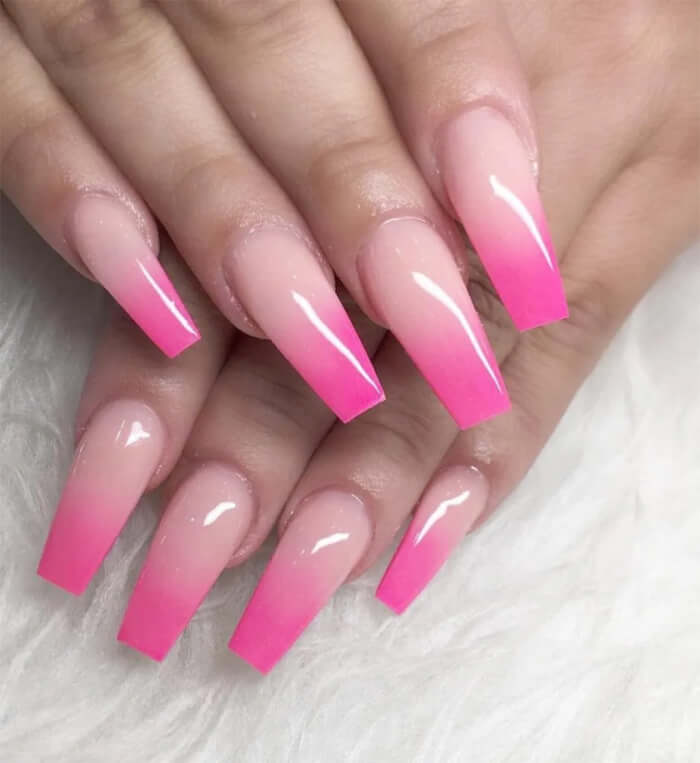 Source: Unknown
#29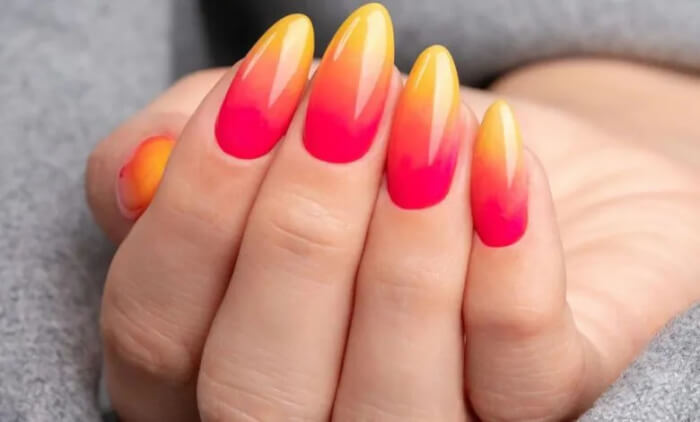 Source: Unknown
#30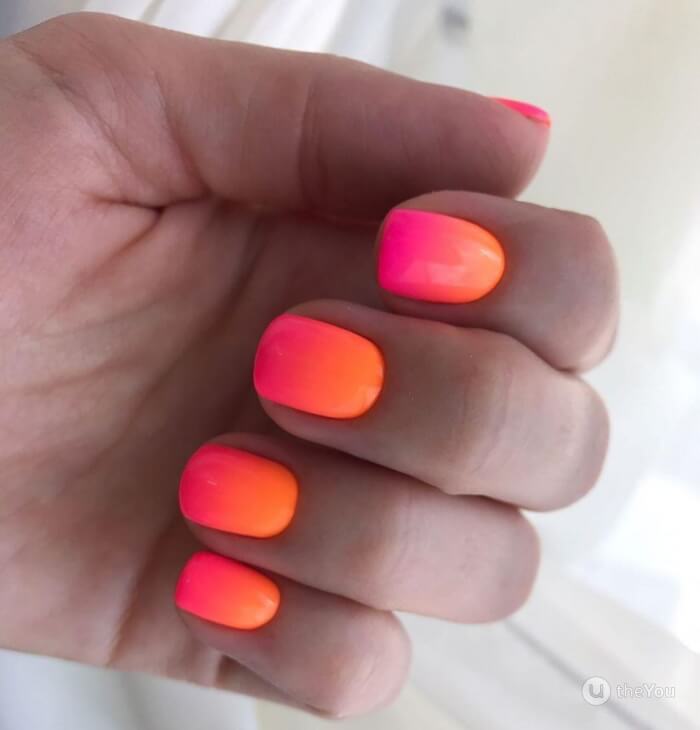 Source: theYou
#31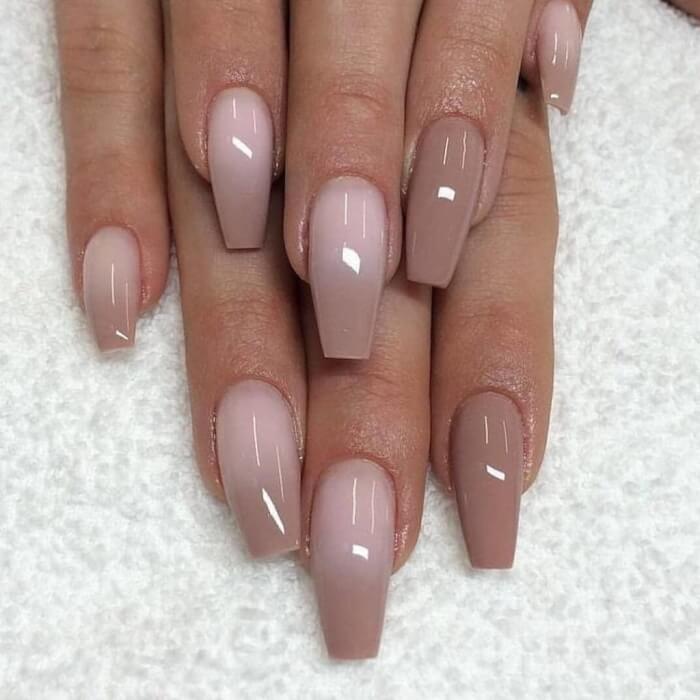 Source: Unknown
#32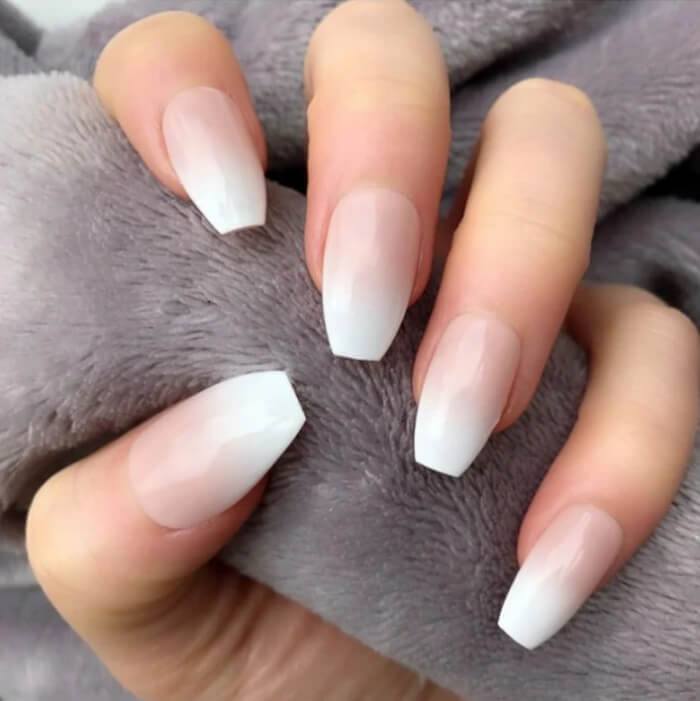 Source: Unknown
#33
Source: Unknown
#34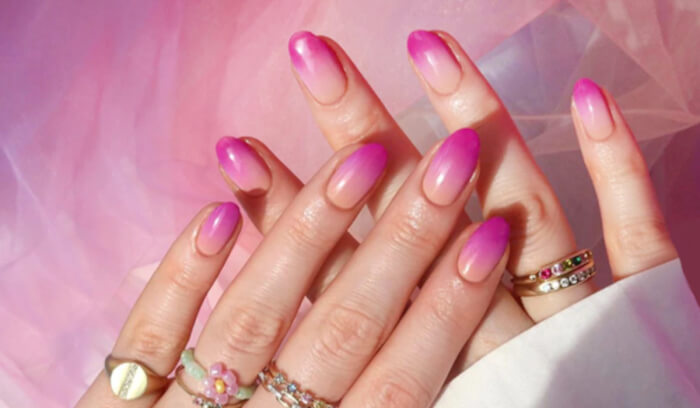 Source: Unknown
#35
Source: Unknown
#36
Source: Dreamstime
#37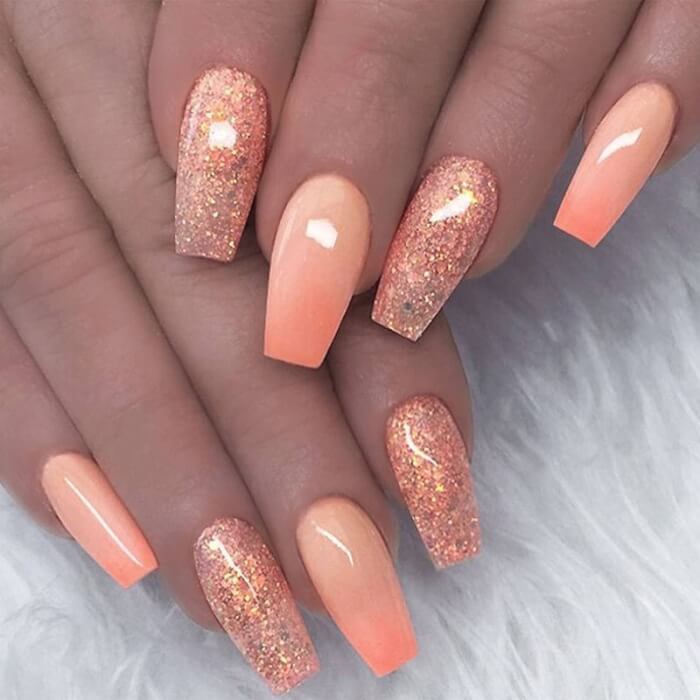 Source: Unknown
#38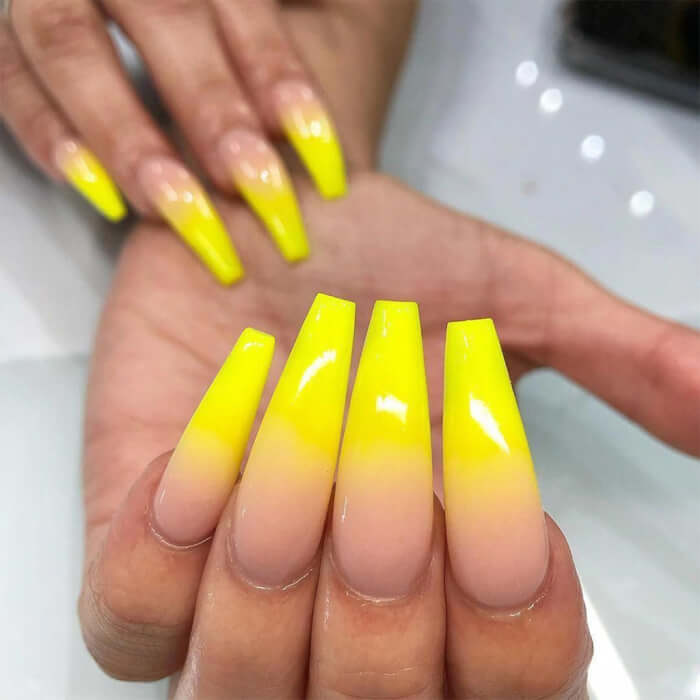 Source: Unknown
#39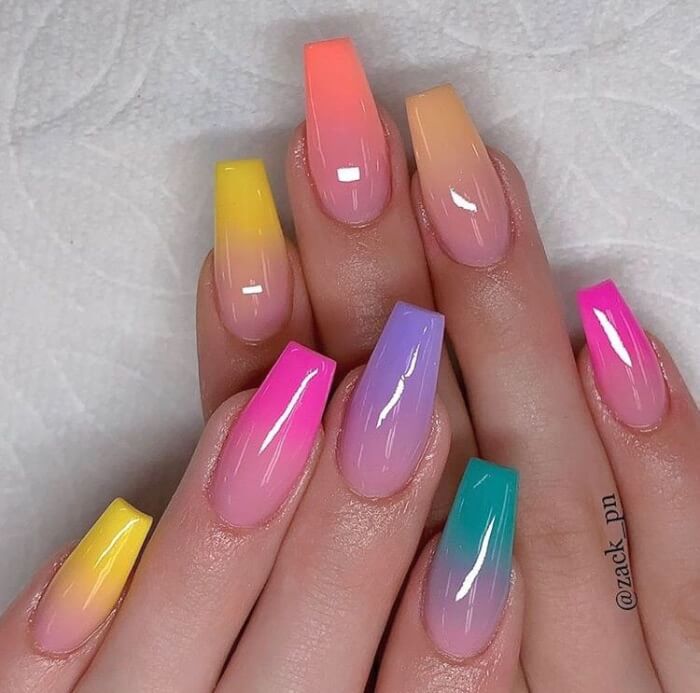 Source: @zack_pn
#40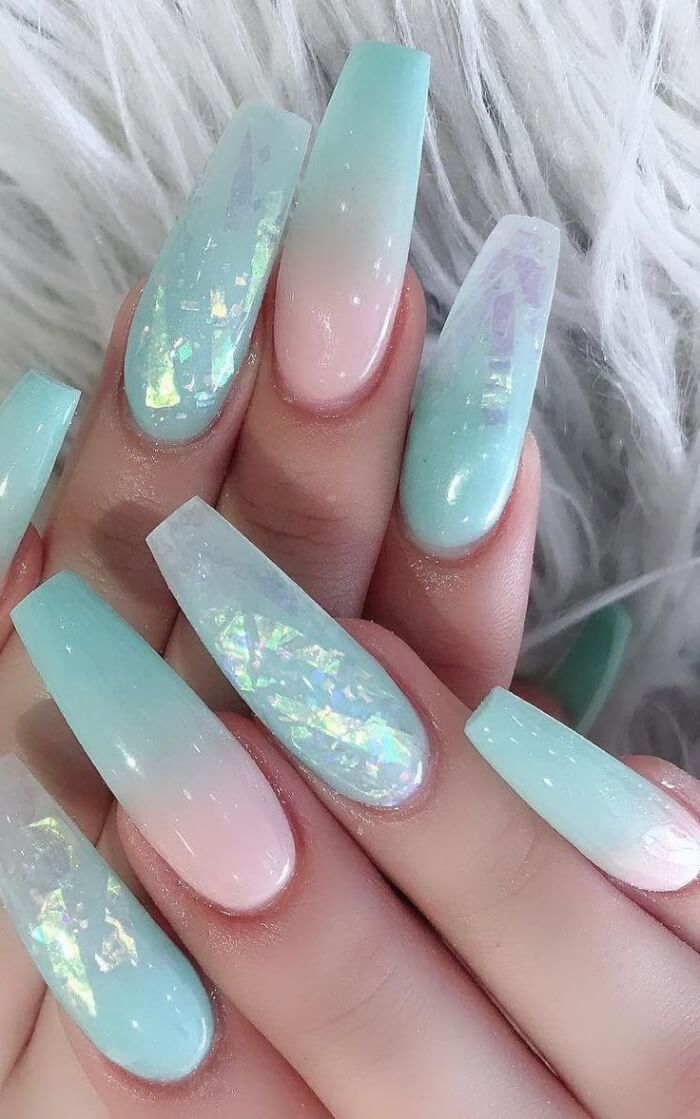 Source: Unknown
#41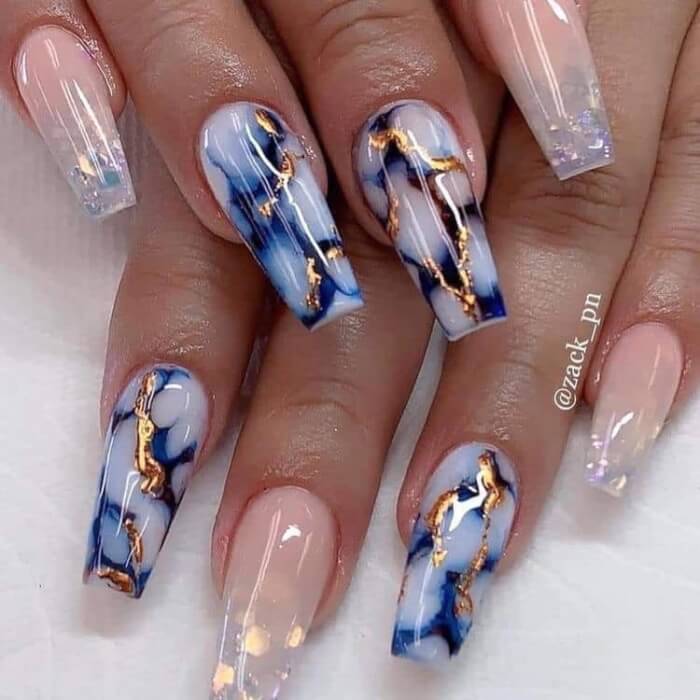 Source: @zack_pn
#42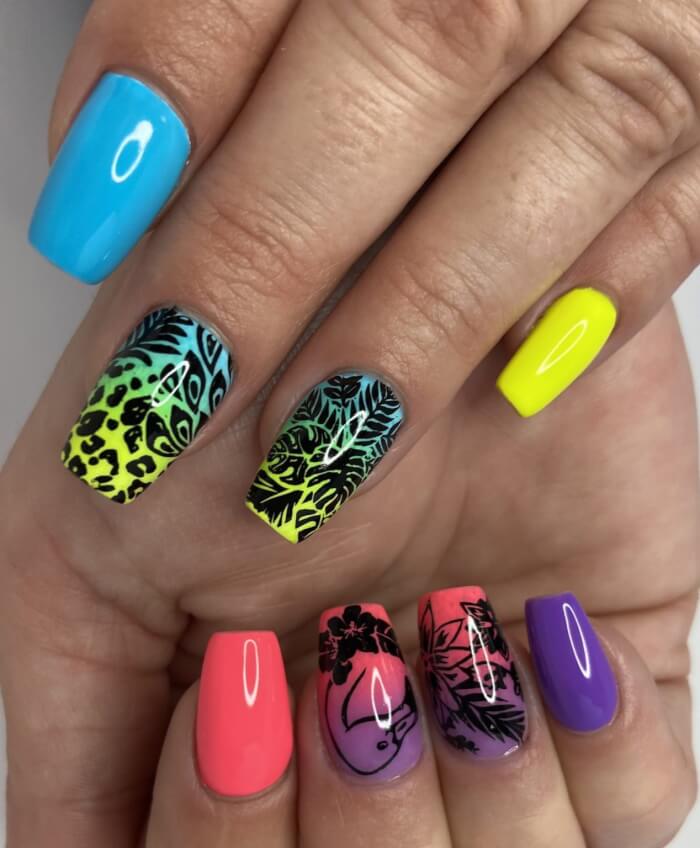 Source: Unknown