The natural flower beauty symbolizes the good things of life. But, it's quite hard to know the right types! Look no further, let's start with the 12 Best Hard-to-kill Flowers for Beginners to grow easily and successfully. They also are great options for anyone who lacks experience as they are among the easiest to grow with basic care.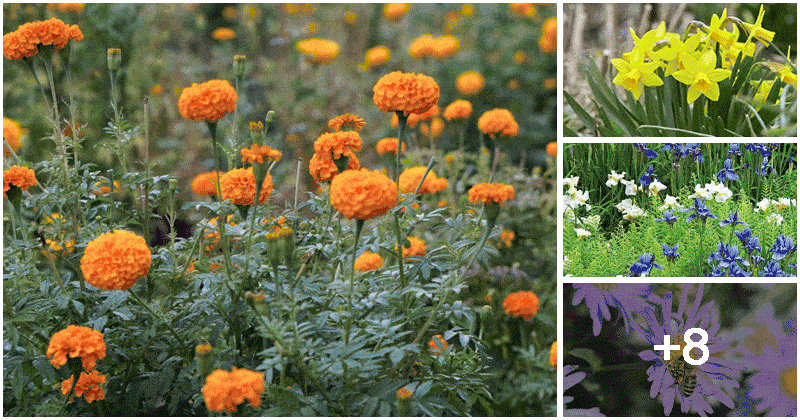 These easy-to-grow flowers will not only help your garden and living space more vivid but also help you gain confidence in the garden. They can thrive in your forgotten. You can plant one or some of them outside your door or along your walkway to make the most of their beauty. Growing these flowers is an easy way to see the fresh, vibrant, and cheerful colors of the green leaves, and the beautiful flowers that will help your soul to be relaxed, and love life more.
#1 Daylilies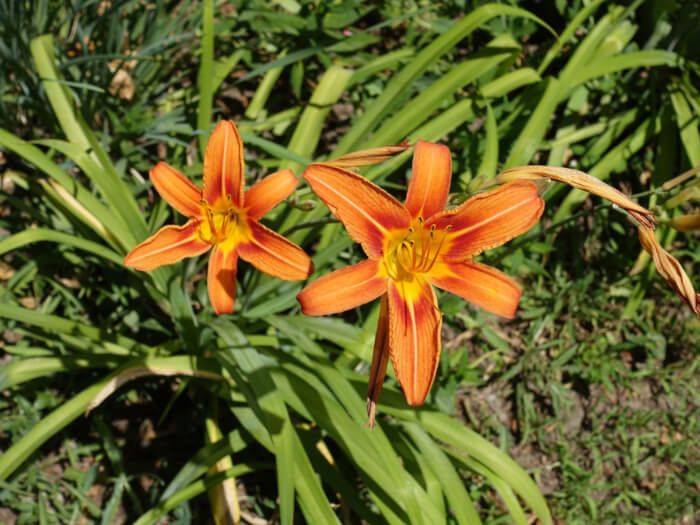 Source: Gardeningknowhow
Daylilies are sun-loving perennials. They grow easily in almost any soil that drains well. If you divide them and grow them in different areas, they will expand in the garden.
#2 Marigolds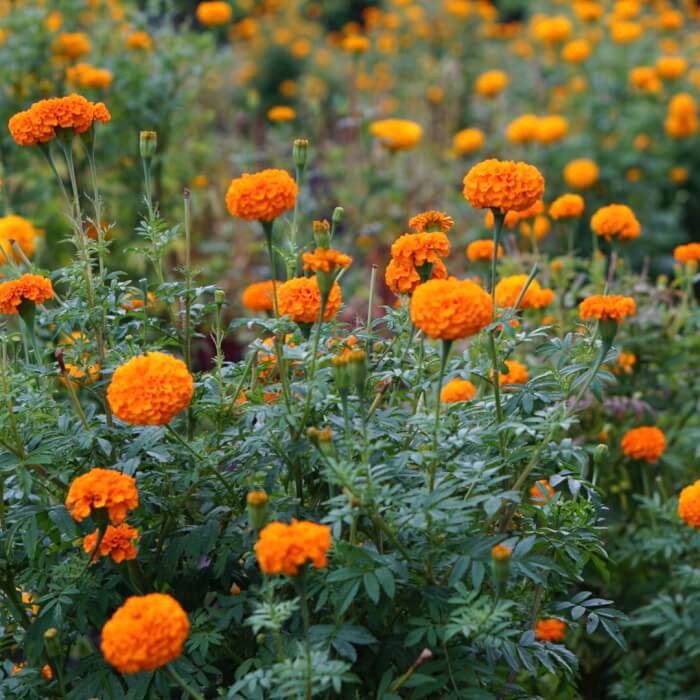 Source: Thespruce
Marigolds prefer to grow in sunny spots and can grow 3 to 5 feet tall. During summer days, it bears stunning flowers that come in shades of yellow, red, and gold colors.
#3 Snapdragons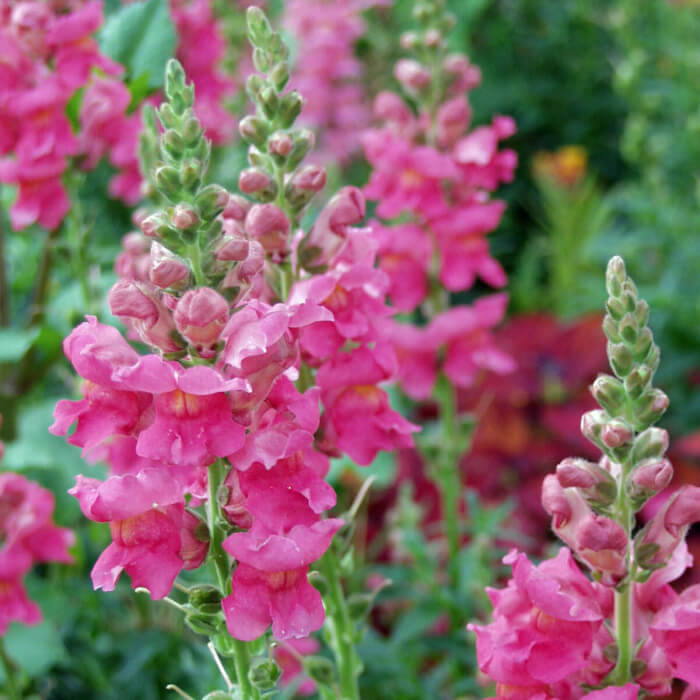 Source: Mygarden
Snapdragons bloom heavily with pink and cream flowers attracting butterflies. It can withstand the harsh weather in spring and fall.
#4 Siberian Iris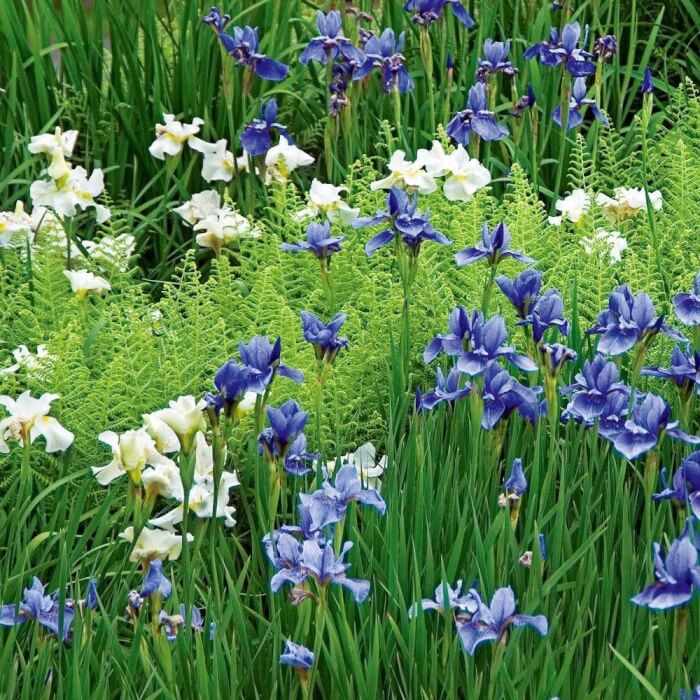 Source: Whiteflowerfarm
This plant thrives in full sun to part shade and produces colorful flowers in early summer. Give it moist soil for happy growth and full sun to boost power the next season's blooms.
#5 Pansies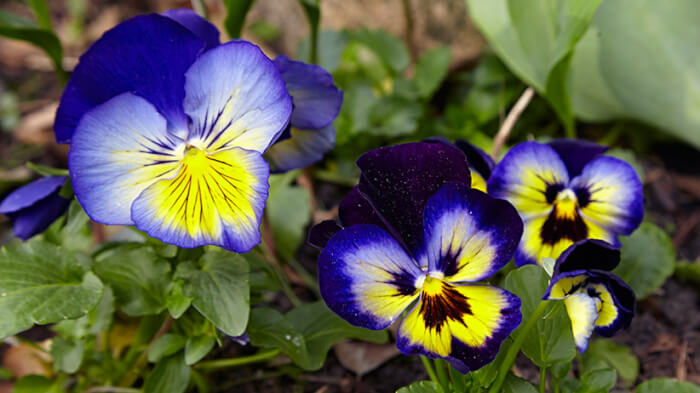 Source: Gardengatemagazine
On the cool spring and fall days, the pansies will add color to your garden. It requires full sun and well-drained soil.
#6 Portulaca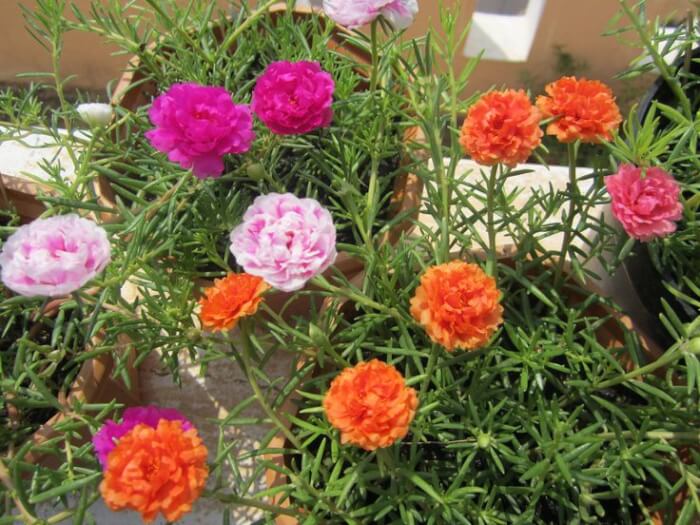 Source: Flickr
Portulaca is a tough annual and easy to grow from seed. If grown in the right conditions such as full sun and average, well-draining soil, it will grow happy to bring cheerful red, pink, tangerine orange, and yellow flowers.
#7 Daffodils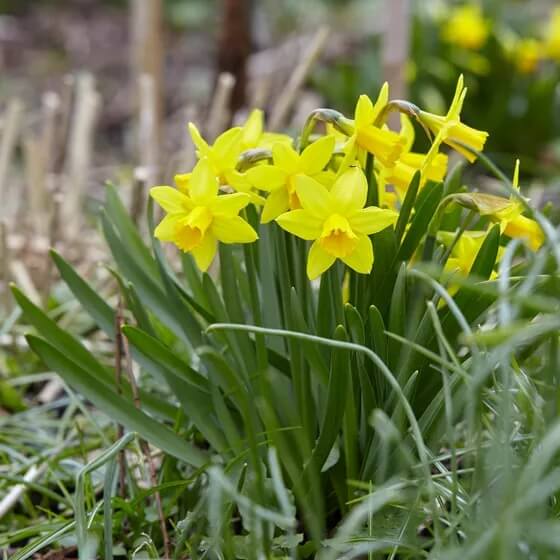 Source: Highcountrygardens
Daffodils will burst into bloom in the spring season with color and fragrance flowers. You can grow it in a garden or in containers as long as give it sunny or partly sunny spots.
#8 Begonias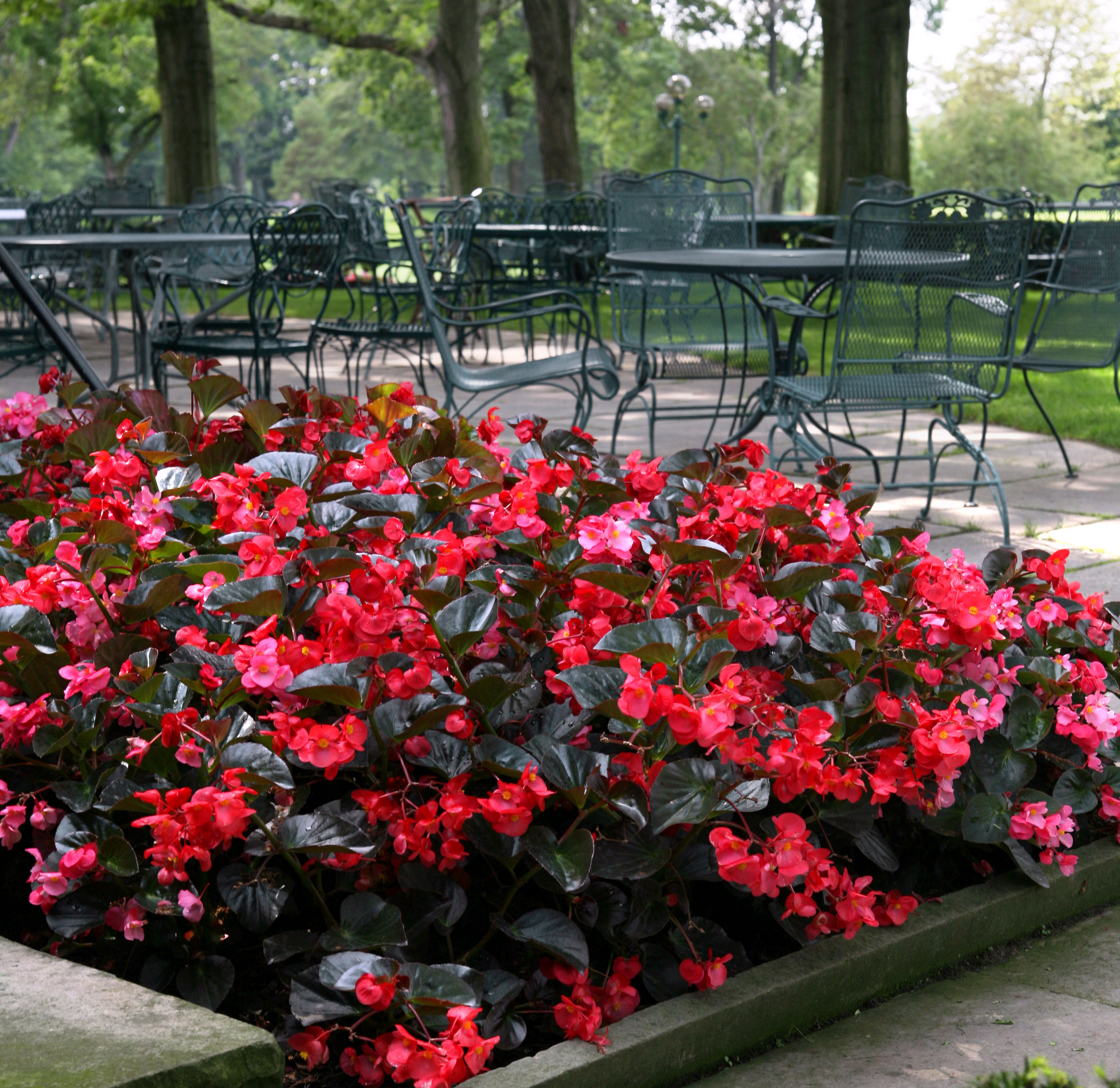 Source: Thegoodearthgarden
Begonias are tough summer begonias that grow well in sun or shade areas. You can grow it easily in hanging baskets, containers, or garden beds.
#9 Catmint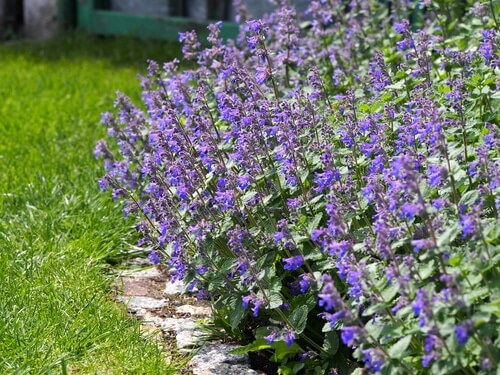 Source: Bustlingnest
Catmint is an easy-to-grow, perennial herb that showcases lavender-blue flowers and gray-green foliage. This plant grows so easily in full sun to part shade.
#10 Calendula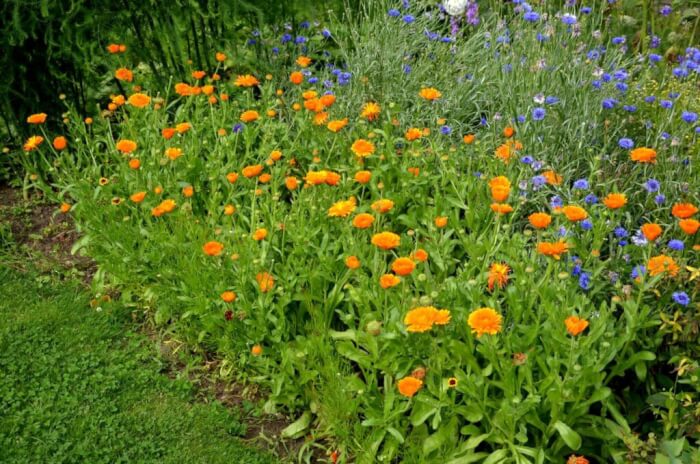 Source: Plantura.garden
Calendula is a low-maintenance option that you can quickly start sowing from seeds. It is one of the best beneficial flowers as it can trap insects from your garden to protect your vegetables. It grows well in full to part sun and also tolerates hot weather.
#11 Impatiens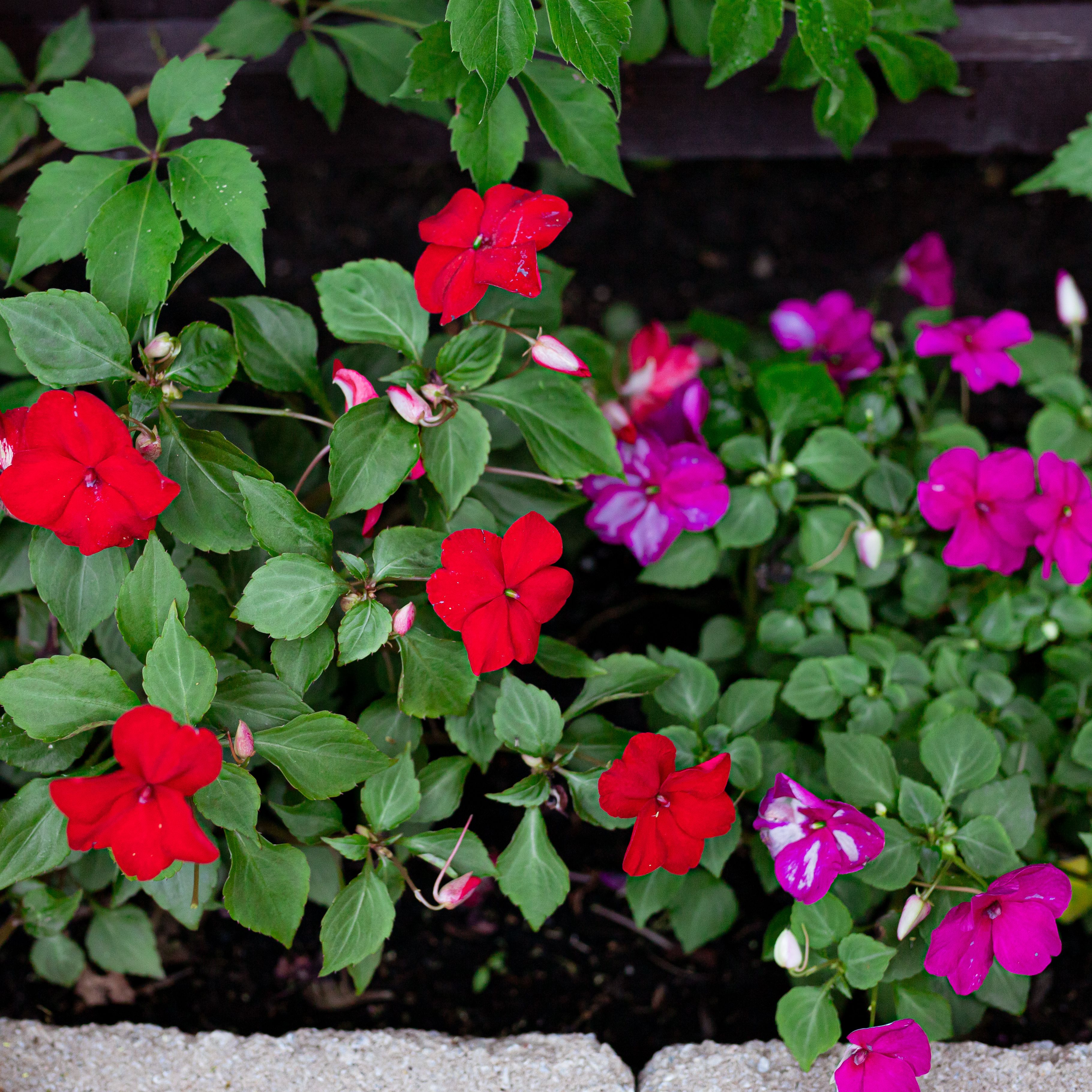 Source: Thespruce
Impatiens are pretty annuals that love growing in warm weather. They need a shady spot and enough water to keep them from wilting.
#12 Honey Bee On Aster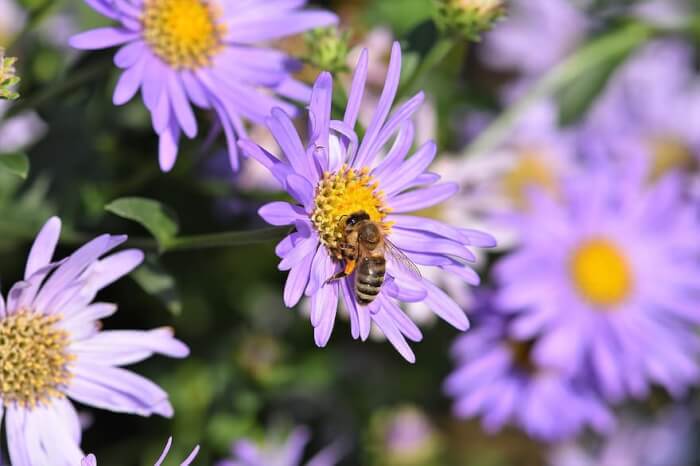 Source: Pikist
Honey Bee On Aster grows well in zones 3 to 8 and can grow to 6 feet tall. From late summer into fall, it produces deep purple to lavender and pink flowers attracting bees and butterflies. This flower grows easily from full sun to partial shade.