There are many reasons to grow fragrant herbs and flowers in the garden like awakening all of the senses. From the sight of colorful flowers, the contrasting touch of luscious shrubbery, the chirp and the buzz of creatures hard at work, the flavor of freshly grown fruits and vegetables, to the scents of the season. Especially on overcast winter days, our house will be refreshed completely thanks to the beautiful green of the leaves or the natural color of the flowers, and of course their smell!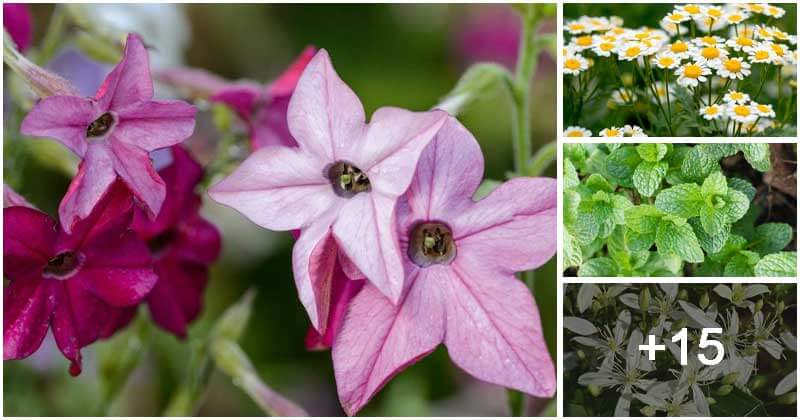 In the post today, we are recommending the 19 Common Fragrant Herbs and Flowers To Grow For An Aromatic Garden. Growing them will give you a cohesive, year-round garden of stunning colors and delightful aromas. Not just that, they are the popular plants grown in the yard, so their characteristics of them are fast-growing and easy to take care of. Even if you don't have a lot of time for them, they will still grow well.
#1 Lemon Balm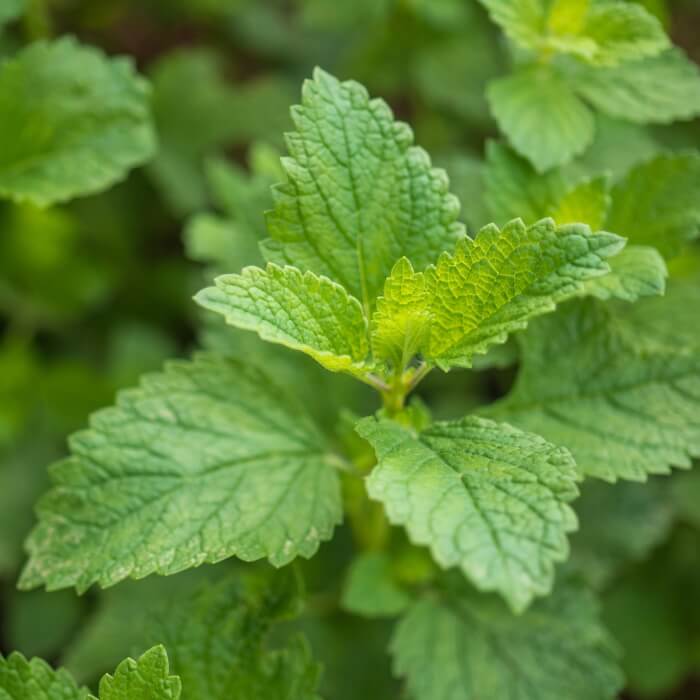 Source: Monticelloshop
Lemon Balm emits pleasing and fresh garden scents. It belongs to the mint family. Also, it has a distinctly lemony smell, hence its name.
#2 Thyme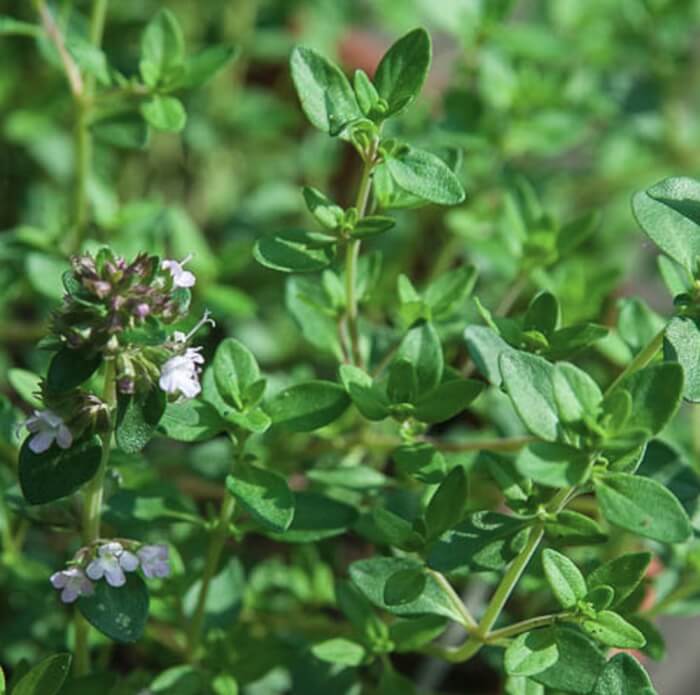 Source: Growjoy
Thyme is a perennial shrub that produces light purple to pink flowers and spreads pleasant, pungent, clover-like flavor and smell.
#3 Mint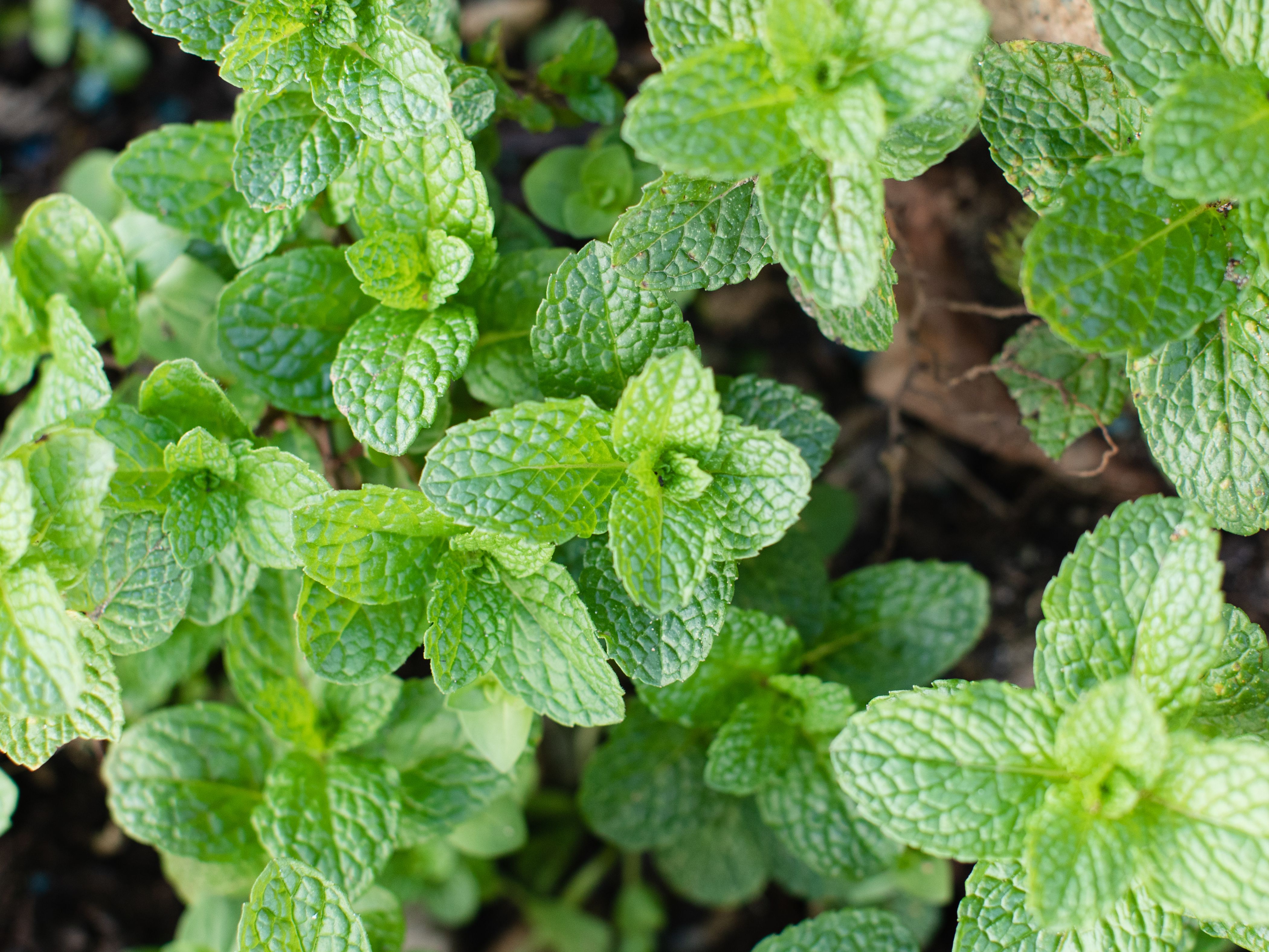 Source: Thespruce
The leaves of mint are incredibly fragrant that you can instantly recognize by their fresh and zingy scent. The plant also has a scent but is milder.
#4 Basil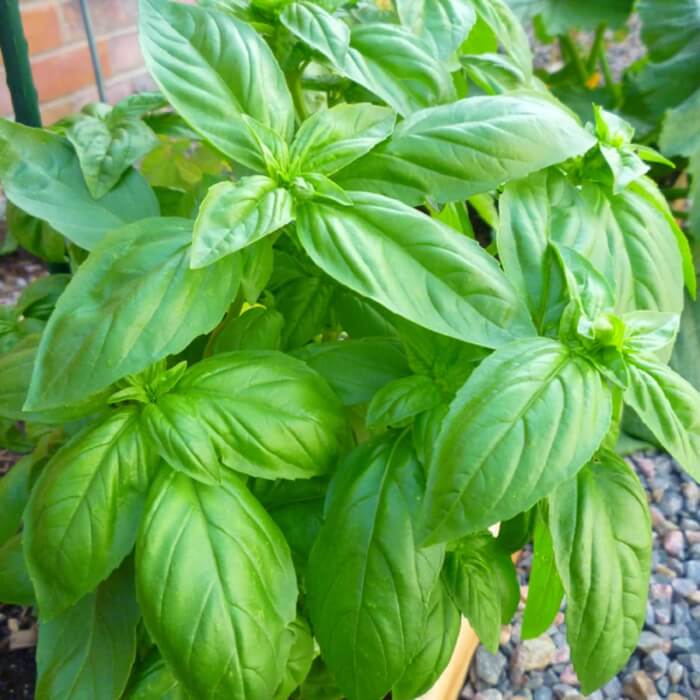 Source: Dengarden
Fresh basil spreads a strong, pungent, peppery, and somewhat menthol aroma.
#5 Rosemary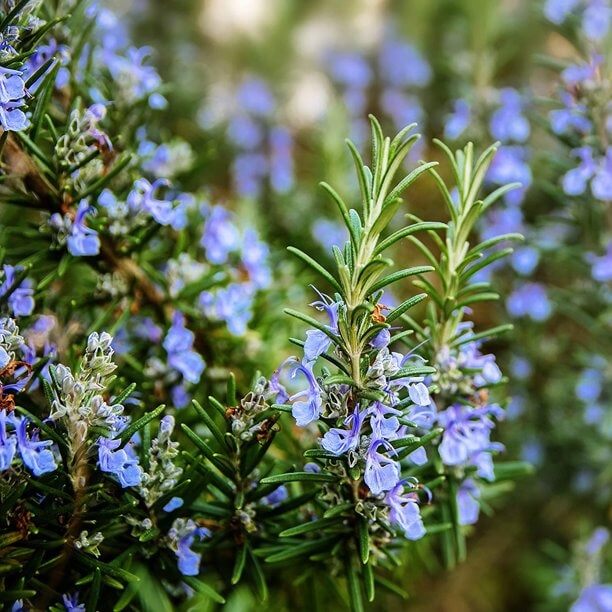 Source: Walmart
Rosemary is a perennial evergreen shrub that has blue flowers. Its distinctive woody fragrance repels mosquitoes and other garden pests.
#6 Marjoram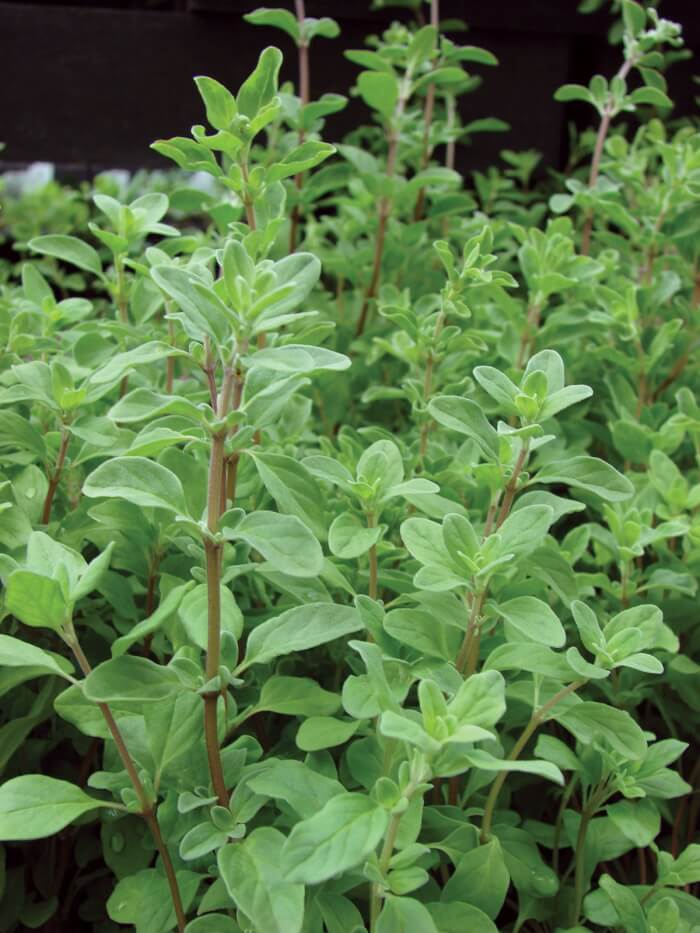 Source: Britannica
The scent of Marjoram is from aromatic leaves and is similar to mild oregano.
#7 Gardenia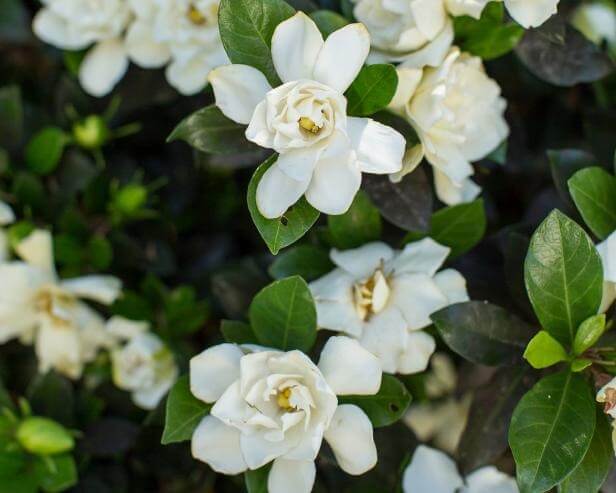 Source: Hgvt
Gardenia not only is one of the most well-known and loved fragrances but also is always a good choice for both their scent and their beautiful blooms and foliage.
#8 Chamomile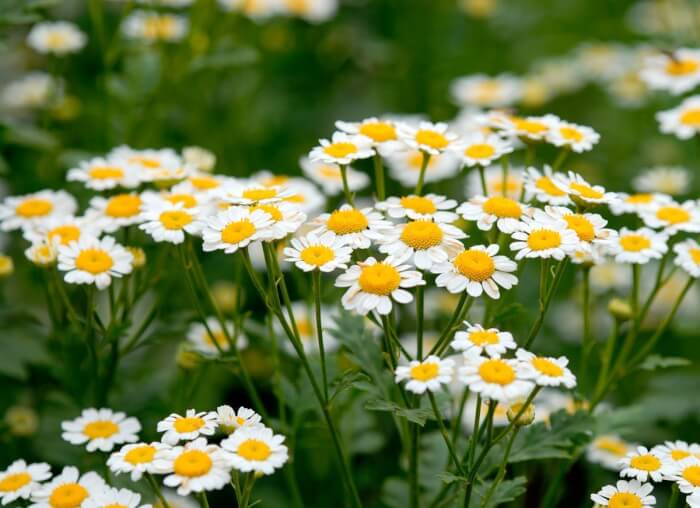 Source: Bobvila
Chamomile is an aromatic herb that produces small, daisy-like flowers with yellow centers and white petals.
#9 Bay Laurel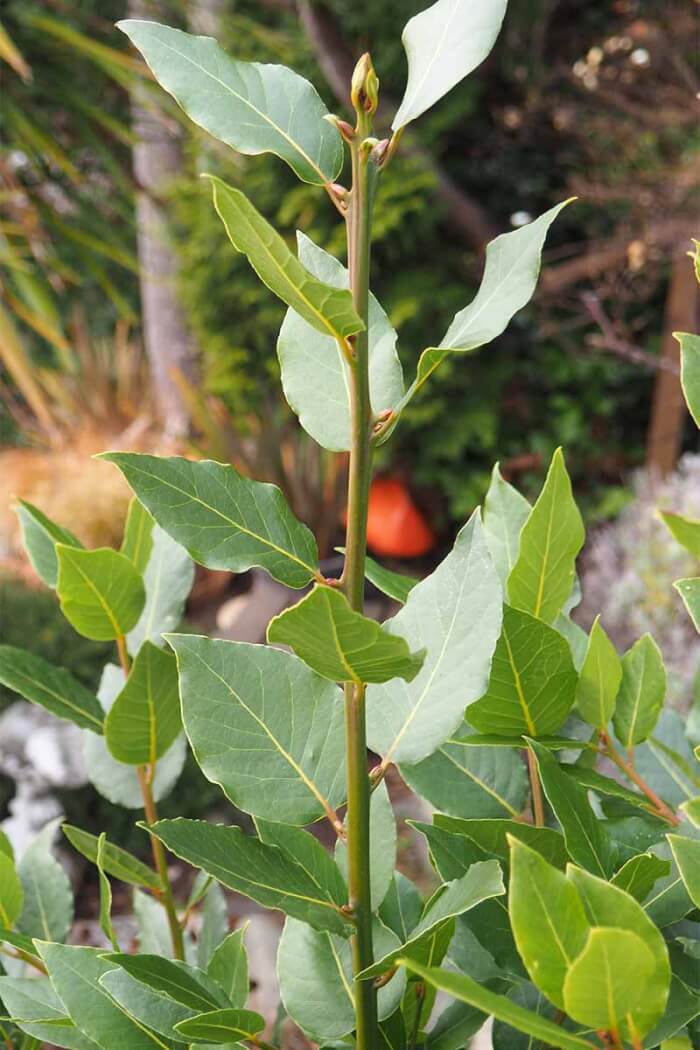 Source: Gardenerspath
Bay Laurel has a sweet and strong scent. This herb is easy to grow in a pot and bring indoors when temperatures dip.
#10 Roses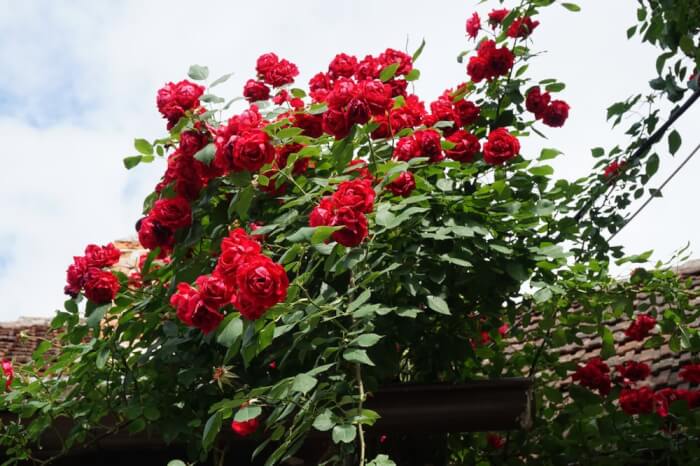 Source: Unsplash
Roses are beautiful flowers that emit fragrances and there are so many roses to choose from.
#11 Lavender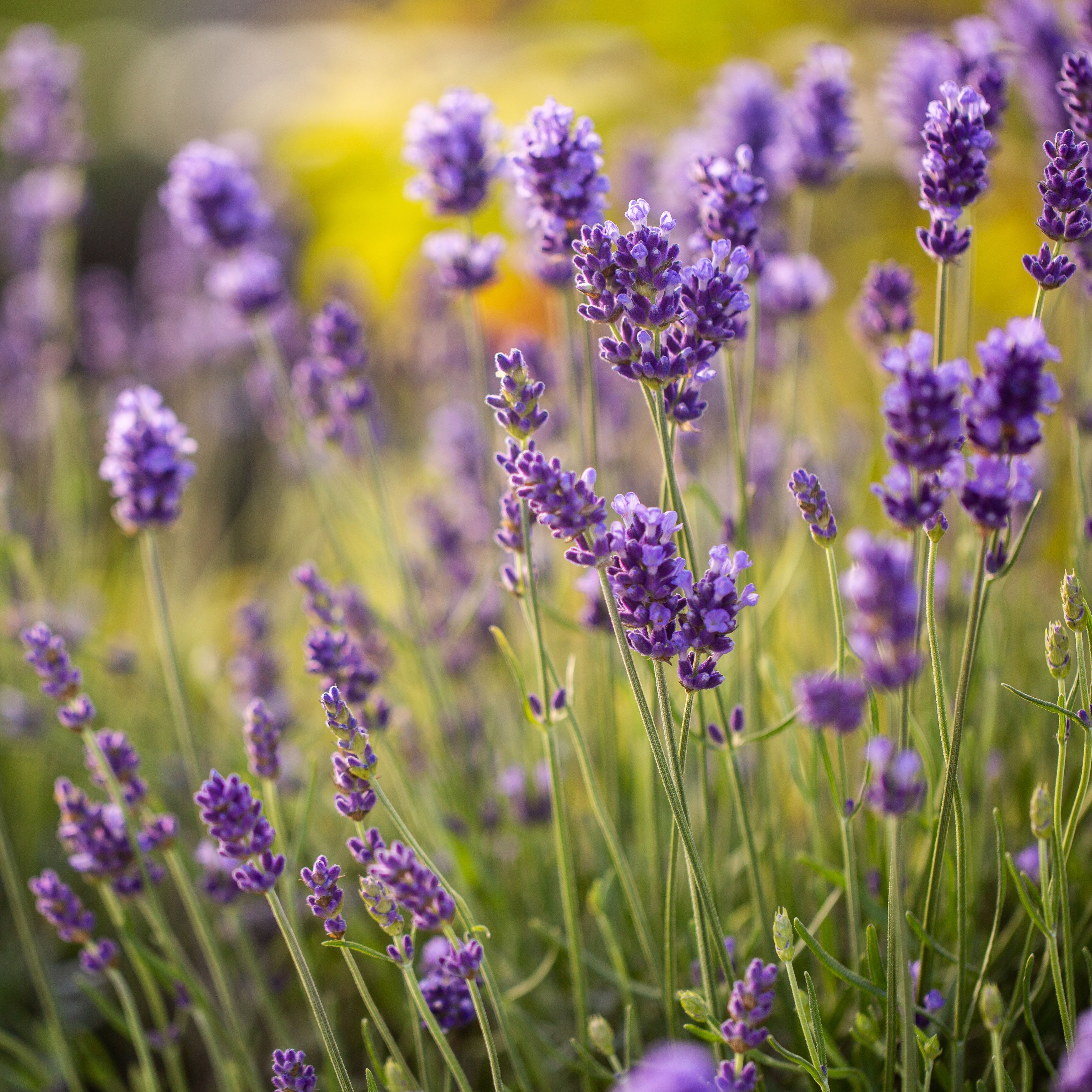 Source: Thespruce
Lavender has a quintessential fragrance plant with a soothing scent and fantastic blue-violet flowers.
#12 Scented Geraniums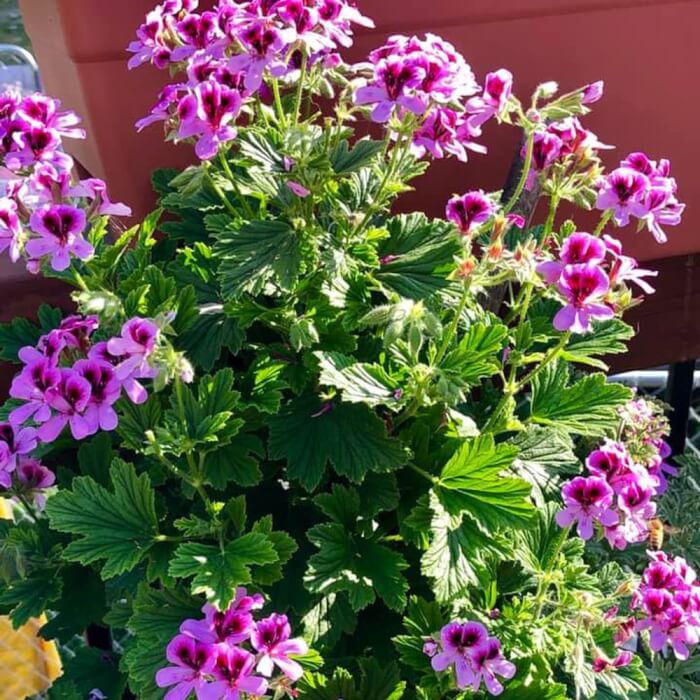 Source: Growjoy
Scented Geraniums is a cousin of the geranium, the scented variety doesn't bloom as often or as impressively but their fantastic scents.
#13 Sweet Autumn Clematis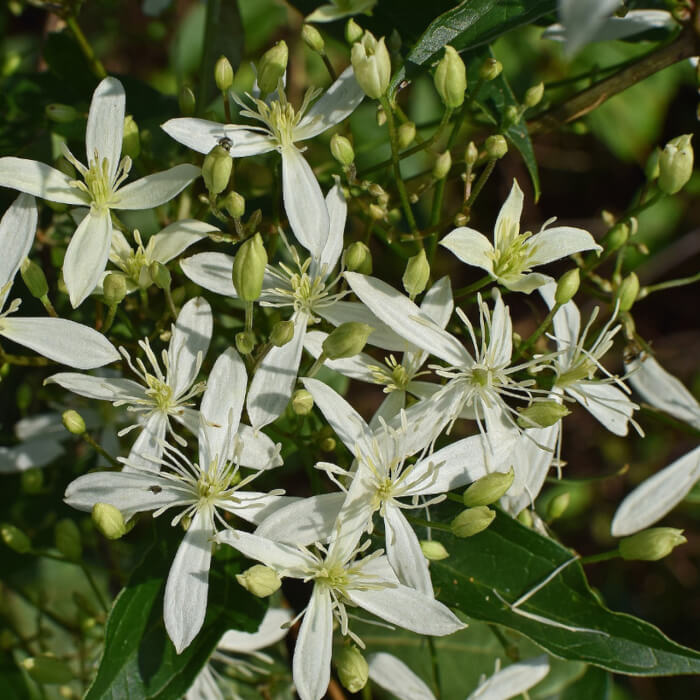 Source: Plantaddicts
Sweet Autumn Clematis is a hardy climber that grows quickly and features handsome, deep green leaves and a mass of star-shaped, fragrant white flowers.
#14 Jasmine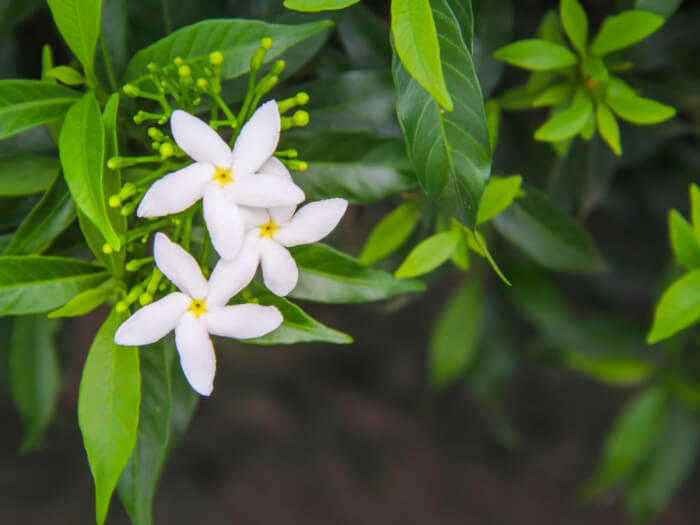 Source: Gardeningknowhow
Jasmine emits a sweet smell that is as good as valium at calming the nerves with none of the side effects helping you enjoy a truly relaxing backyard experience. Its sweet, musky scent which grows stronger in the evening.
#15 Dianthus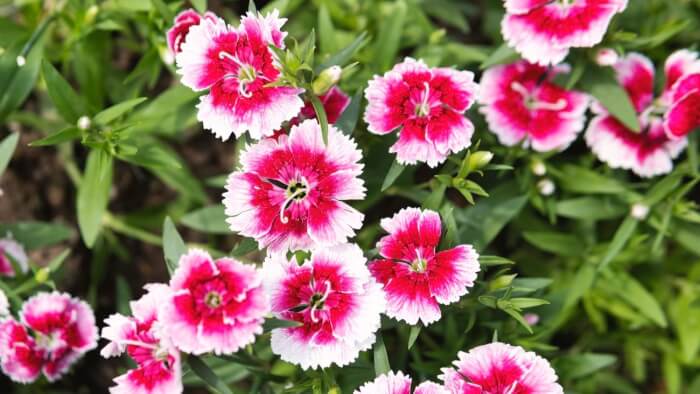 Source: Bunnings
Dianthus has flowers with a fragrant, spicy smell similar to cinnamon or clove and most dianthus has pink, red, or white flowers with notched petals.
#16 Oriental Lily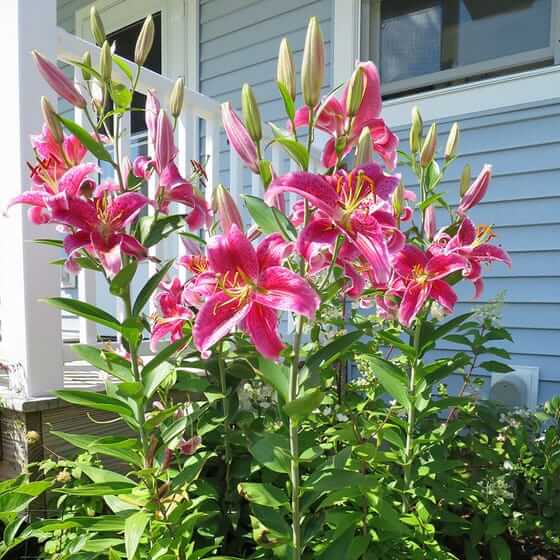 Source: Americanmeadows
Oriental Lily spread a powerful scent and beautiful speckled flower. This flower comes in shades of white, pink, and yellow.
#17 Nicotiana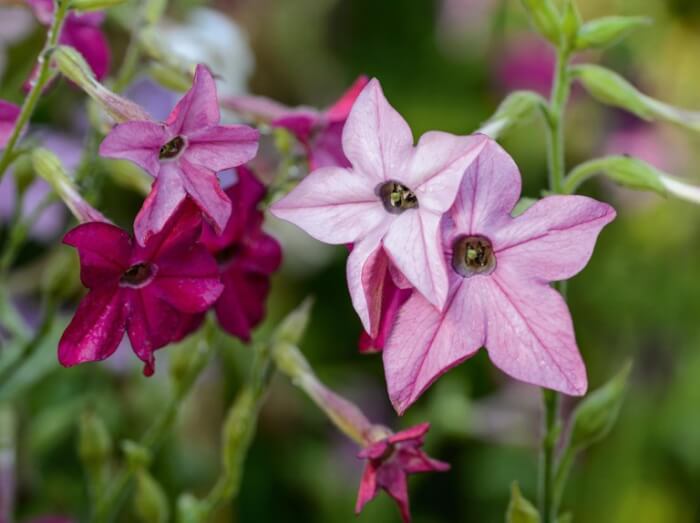 Source: Gardensillustrated
Nicotiana has a lot of different species including whites, pinks, reds, and pastels that emit a strong, sweet fragrance.
#18 Calendula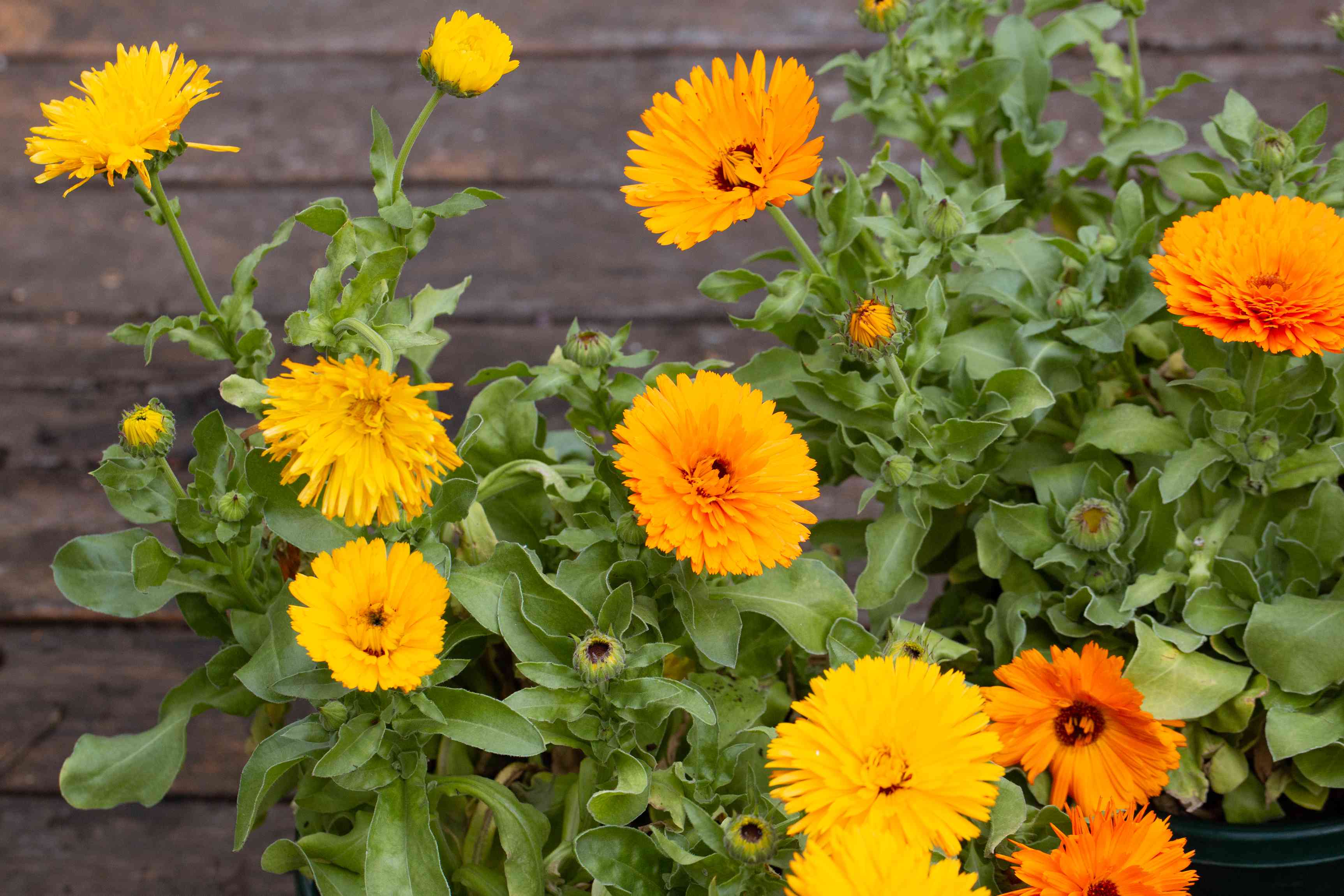 Source: Thespruce
The leaves of Calendula are fragrant, and the flowers have a sweet, resin-like aroma. It is an annual blooming constantly throughout the growing season.
#19 Juniper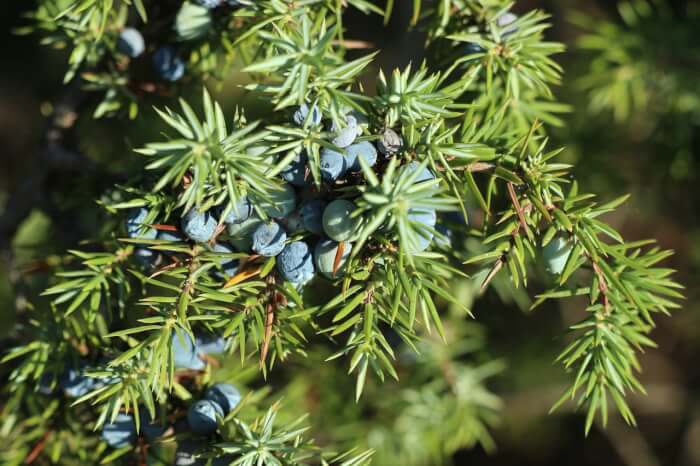 Source: Happysprout
Juniper is a low maintenance option for a boundary hedge. It produces a fresh, spicy and pungent fragrance.