Do you know your garden is hiding a secret about some medicinal herb? They can treat common diseases such as soothe indigestion, reduce fevers, colds, and asthma, and more. In addition, they also contain high in vitamins, these are essential nutrients for health. Unfortunately, their effect is not well known, so most people simply ignore them. In the post today, 1millionideas will share 20 Medicinal Tea Plants that are an incredible resource and medicines at your home. Keep your reading to explore what are types available in your garden?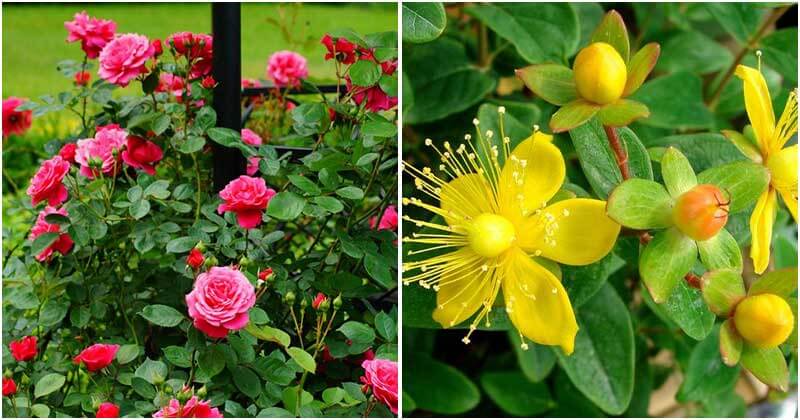 Not only good for human health, but they also are good supporters of your garden. The simple, some medicinal herbs here can become weedy and invasive to protect the garden away from harmful weeds, especially those in the mint family. There are many plants with showy flowers that would do well in a standard flower bed or wildflower garden. Others can add extra daily meals to make your dishes more flavorful and tastier. So, save them to know what's really growing in your backyard and you will need them.
#1 Catmint
Image Credits: Gardener's Path
You can use the flowers and the leaves of the Catmint to promote sleep and reduce anxiety, increases appetites, soothe indigestion, and promote healthy menstruation.
#2 Ginger
Image Credits: Gardener's Path
Using the roots of ginger to prevent vomiting and is used for morning sickness in pregnancy, nausea, and motion sickness stimulates the circulatory system to promote sweating and reduce fevers, expectorant used for colds and sore throats.
#3 Fennel
Image Credits: Tips Clear General Blogger Blog
Fennel offers the seeds and roots that are useful medicine in soothing the digestive system to relieve flatulence and colic, promoting milk flow in nursing mothers, anti-inflammatory, mild expectorant.
#4 Lemon Verbena
Image Credits: Bhg
The leaves of this plant are used as a digestive remedy for upset stomach, diarrhea, and constipation, antispasmodic, anti-inflammatory, sedative used for insomnia and anxiety, promotes sweating to reduce fevers, expectorant boosts the immune system and is used for congestion, colds, and asthma.
#5 Lavender
Image Credits: The Spruce
The flowers of lavender in sedative and relaxing nerve tonic to relieve headaches, anxiety, and sleeplessness, relieve indigestion, stimulates bile production, relieve flatulence.
#6 Elder
Image Credits: Gardenia
Elder has its flowers, berries, and bark that are used for cold and flu symptoms stimulates the circulatory system, and promote sweating to reduce fevers, diuretic, and laxative properties.
#7 Lemon Balm
Image Credits: Garden Therapy
The leaves of this herb are used for sedative and restorative nerve tonic relieves symptoms of depression and anxiety, antiviral, antibacterial, stimulates the digestive system, and relieves flatulence.
#8 Chamomile
Image Credits: Harvest To Table
The flowers of Chamomile promote sleep and relieve anxiety and stress, anti-inflammatory, bitter, prevent vomiting, indigestion, irritable bowels, and increases appetite.
#9 Borage
Image Credits: Gardening Know How
The leaves and flowers of the Borage help reducing stress, expectorant and soothing for dry coughs or colds, promote lactation in nursing mothers, promote sweating to reduce fevers.
#10 Sage
Image Credits: Old Farmer's Almanac
Using the leaves and roots can reduce lactation and night sweats during hormonal changes, clean mouthwash which reduces saliva production, liver tonic which improves digestion and bile flow, relaxes blood vessels, and stimulates the circulatory system while lowering blood sugar.