Black is the ultimate classy and timeless look for a manicure. It can go with any skin complexion, looks great with any outfit, and is suitable for any occasion. The best thing about black nail polish is that it can nail any vibe you want. It can be charming, chic, sultry, or mysterious. However, if you want to kick it up a notch and add some extra glam to your black manicure, glitters are the quickest way to achieve the blink effect.
Adding glitter is a great way to make a statement with your nail. Combining black nails with glitter can create a great contrast and dramatic effect that attract all the attention. Don't believe us? Then scroll down and see for yourself! From chic to dramatic, this list got the best nail designs to show you how gorgeous a black manicure with glitter can be. So get ready for some of the prettiest nail designs you'll ever see!
Here are 30 glamorous black glitter nail designs to help you look gorgeous on any occasion, be it a fancy dinner or a family gathering. Save these stunning ideas to your Pinterest board, and let this list satisfy your hunger for beauty inspo. If you like this post, share it with your friends to have a fun nail makeover together!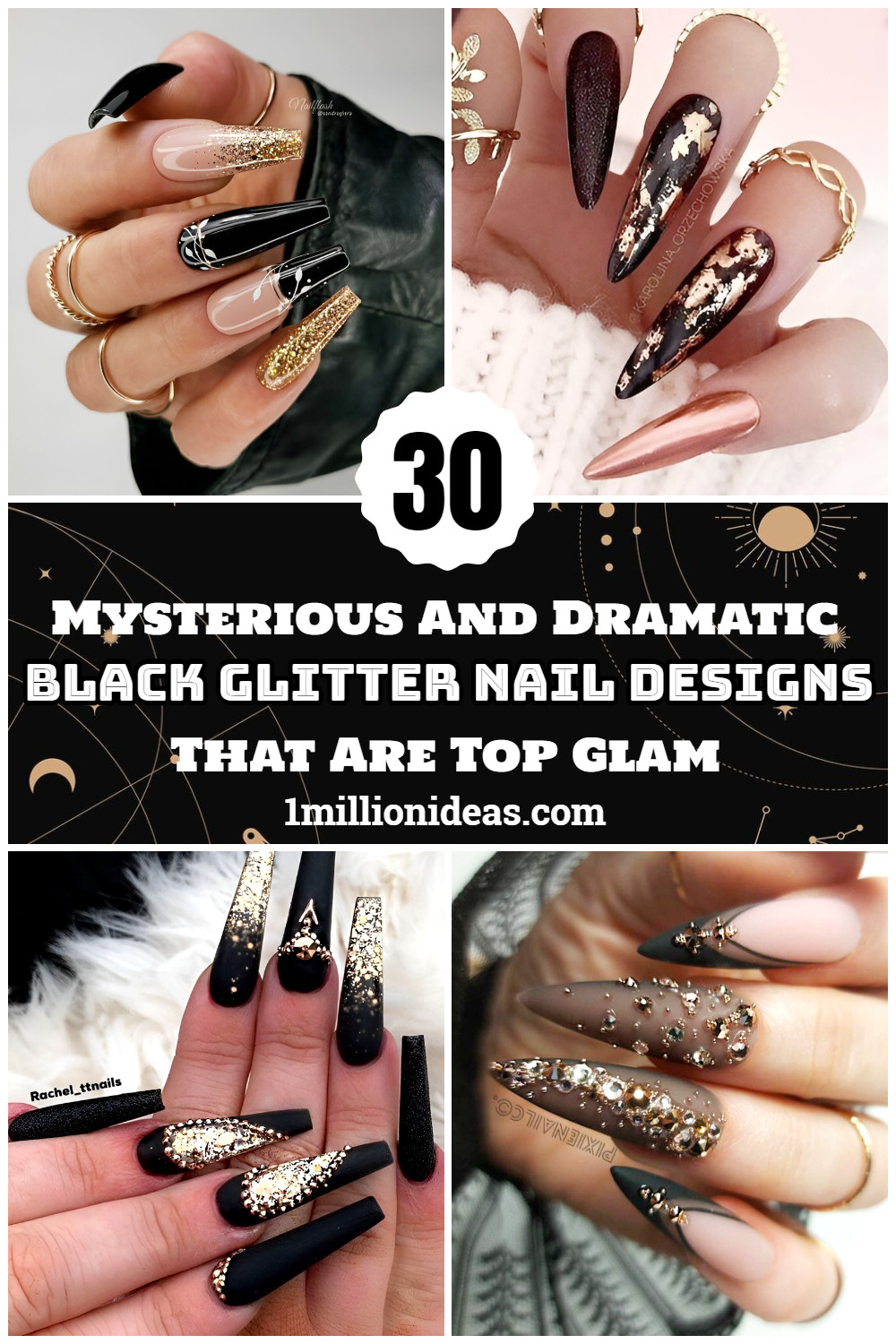 1.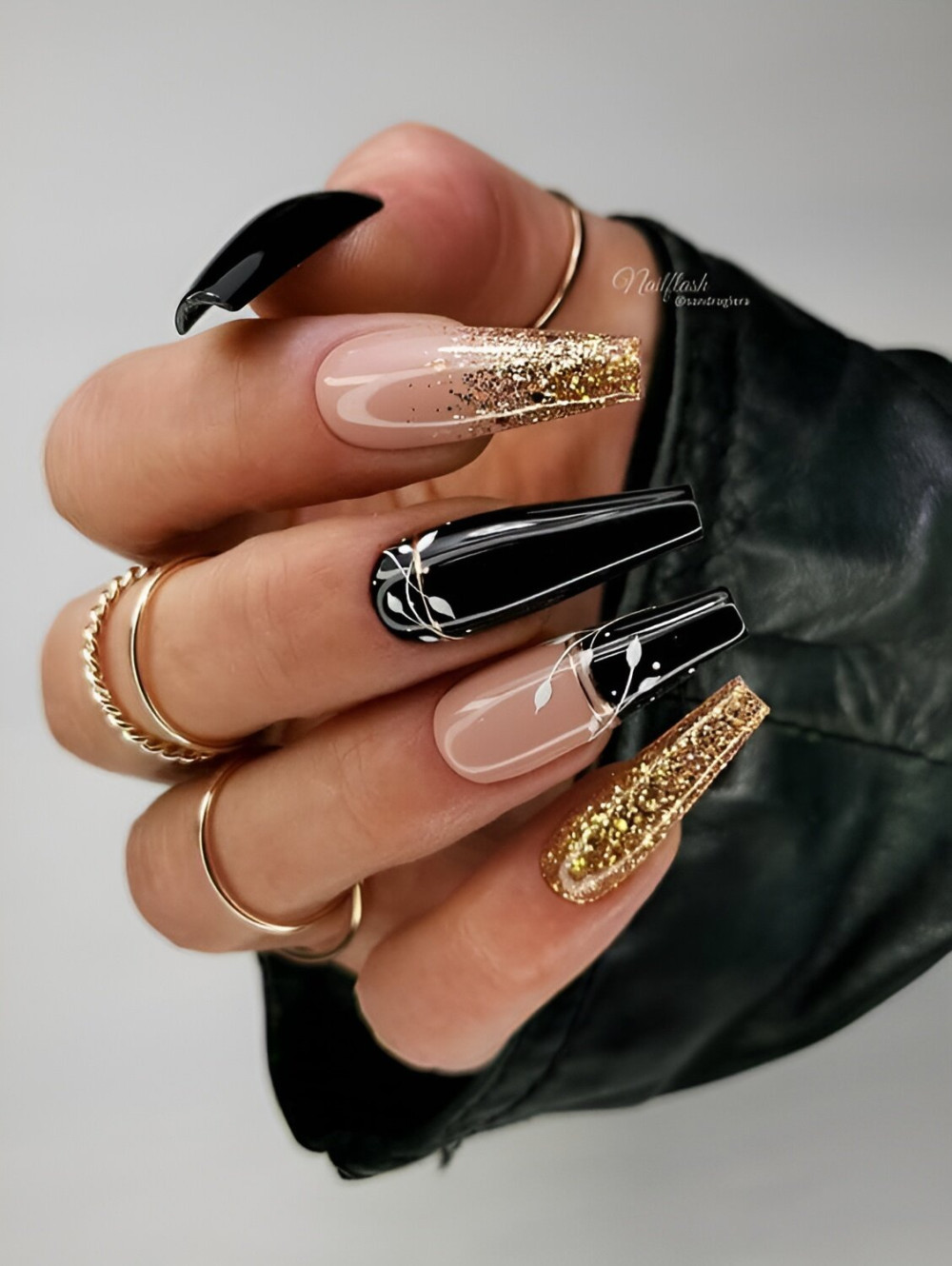 2.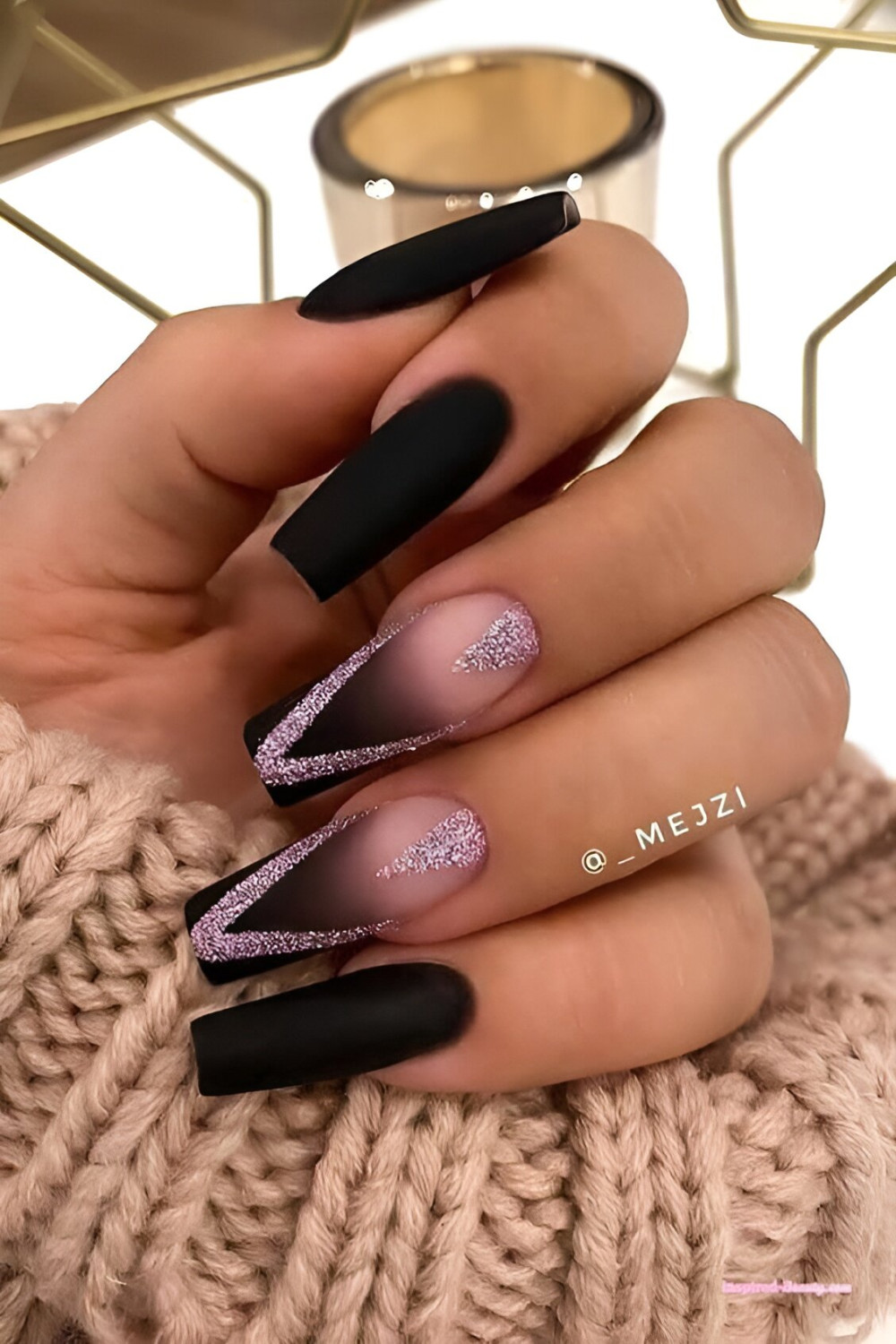 3.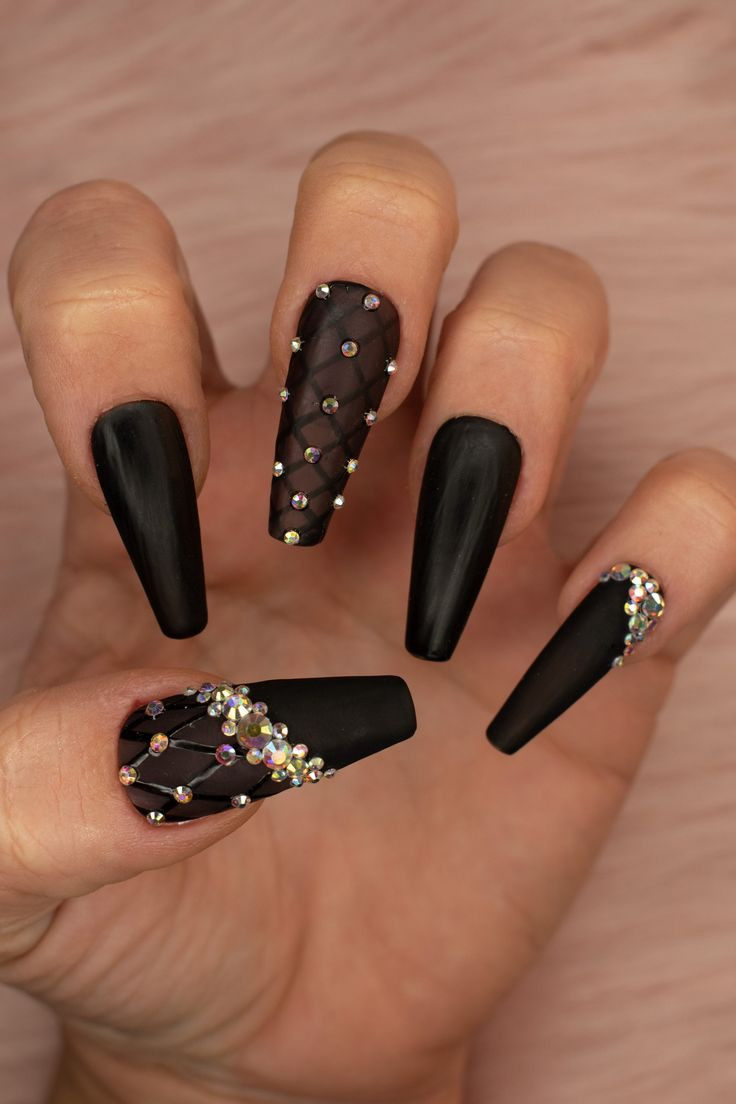 4.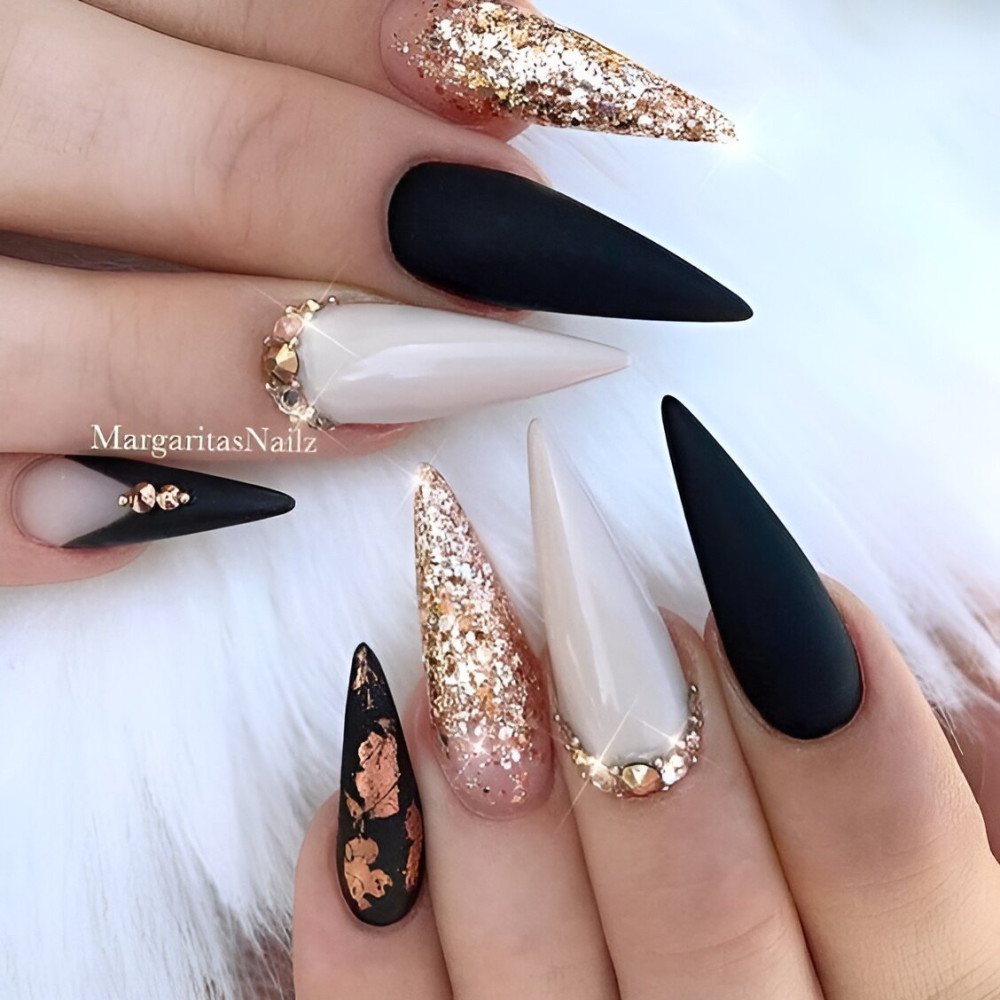 5.
6.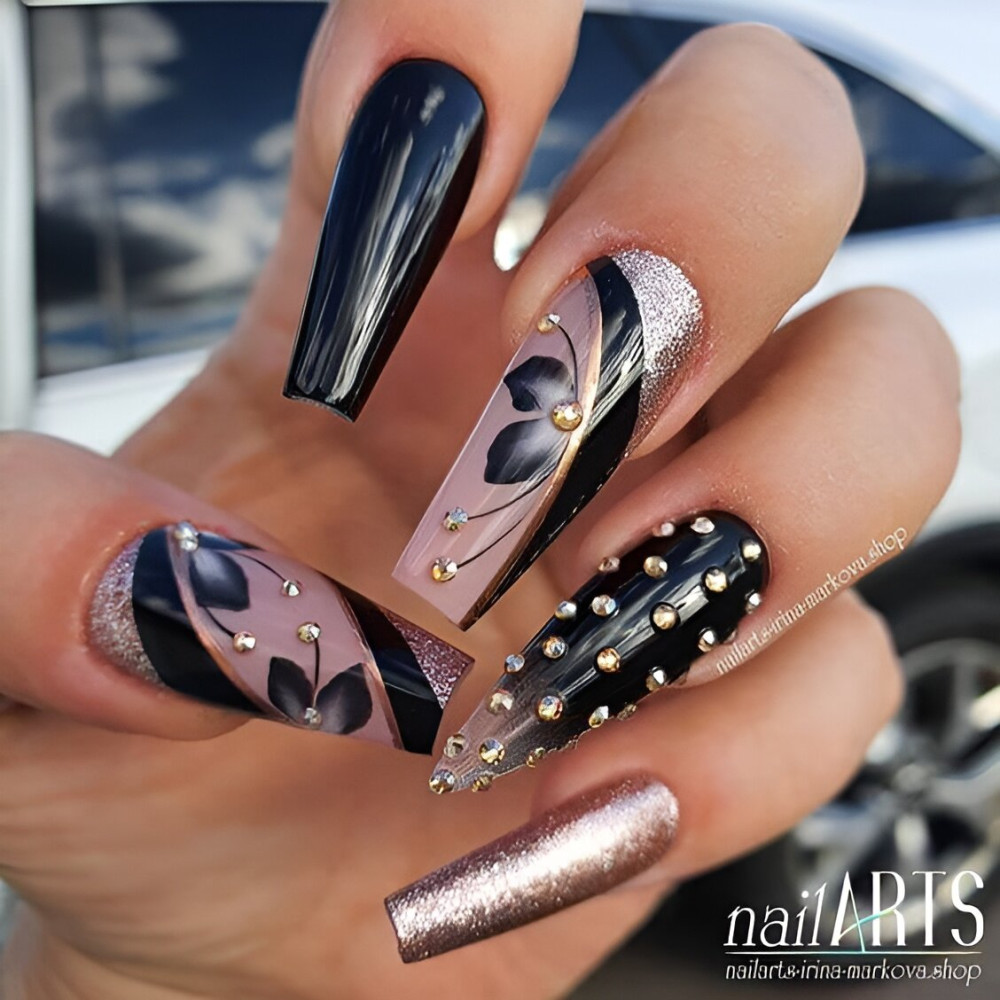 7.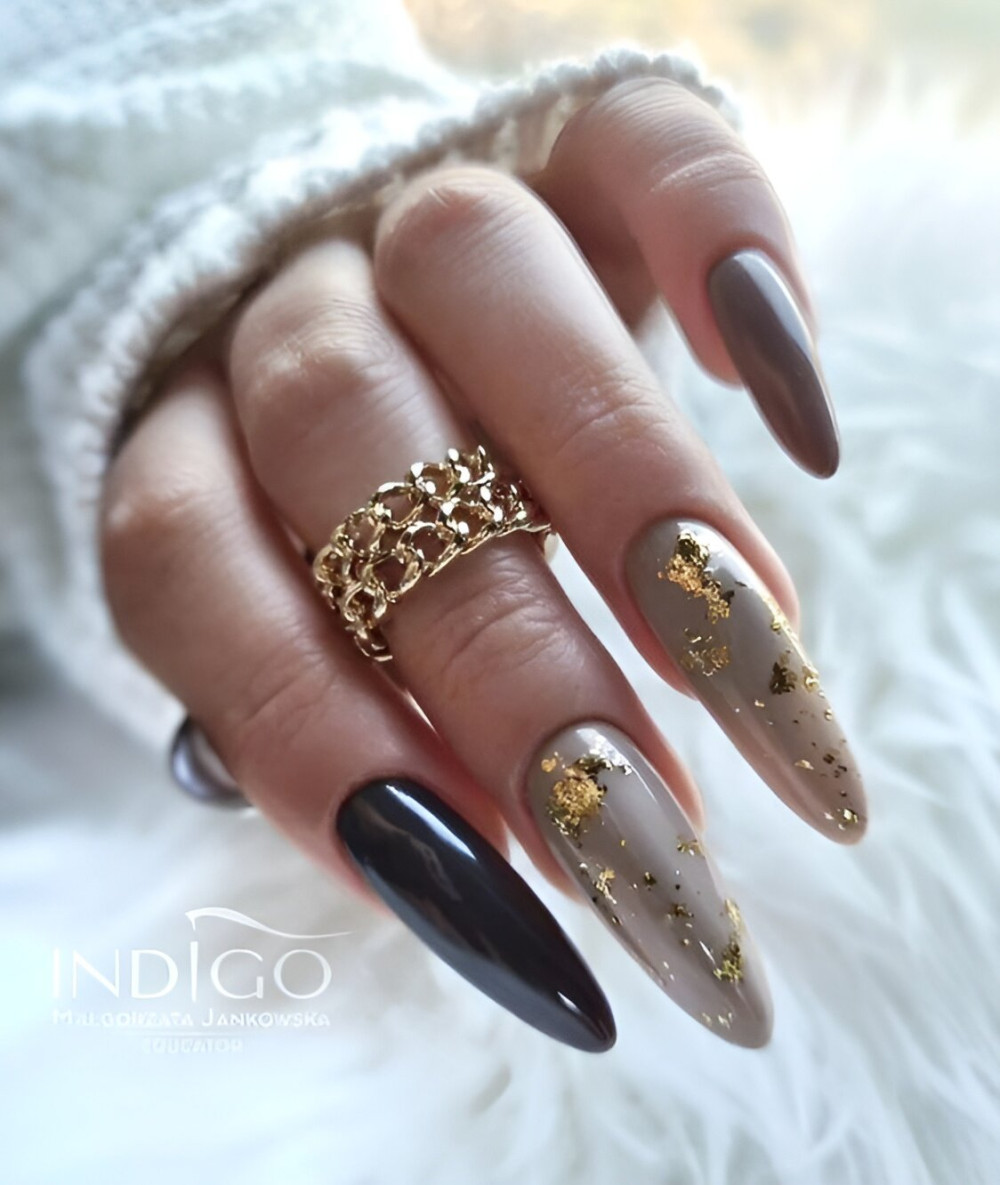 8.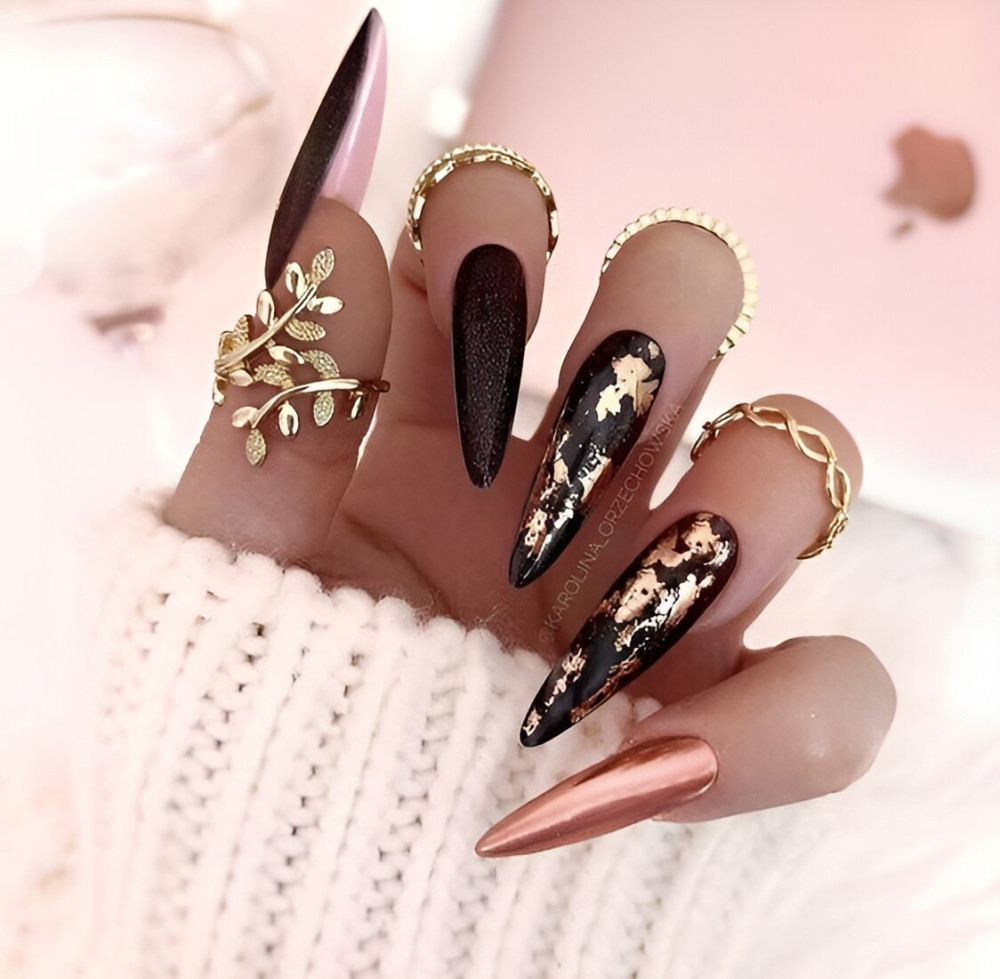 9.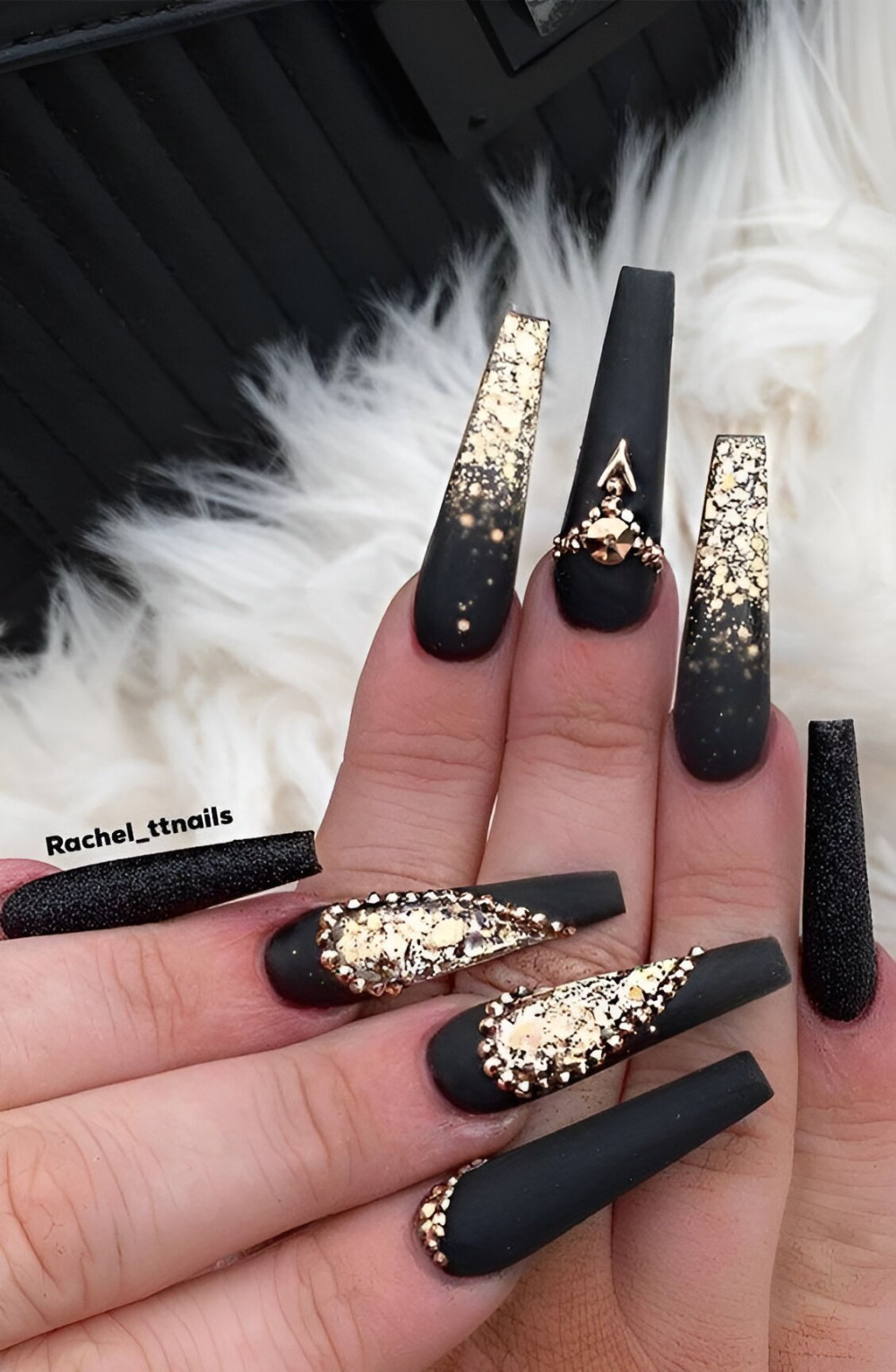 10.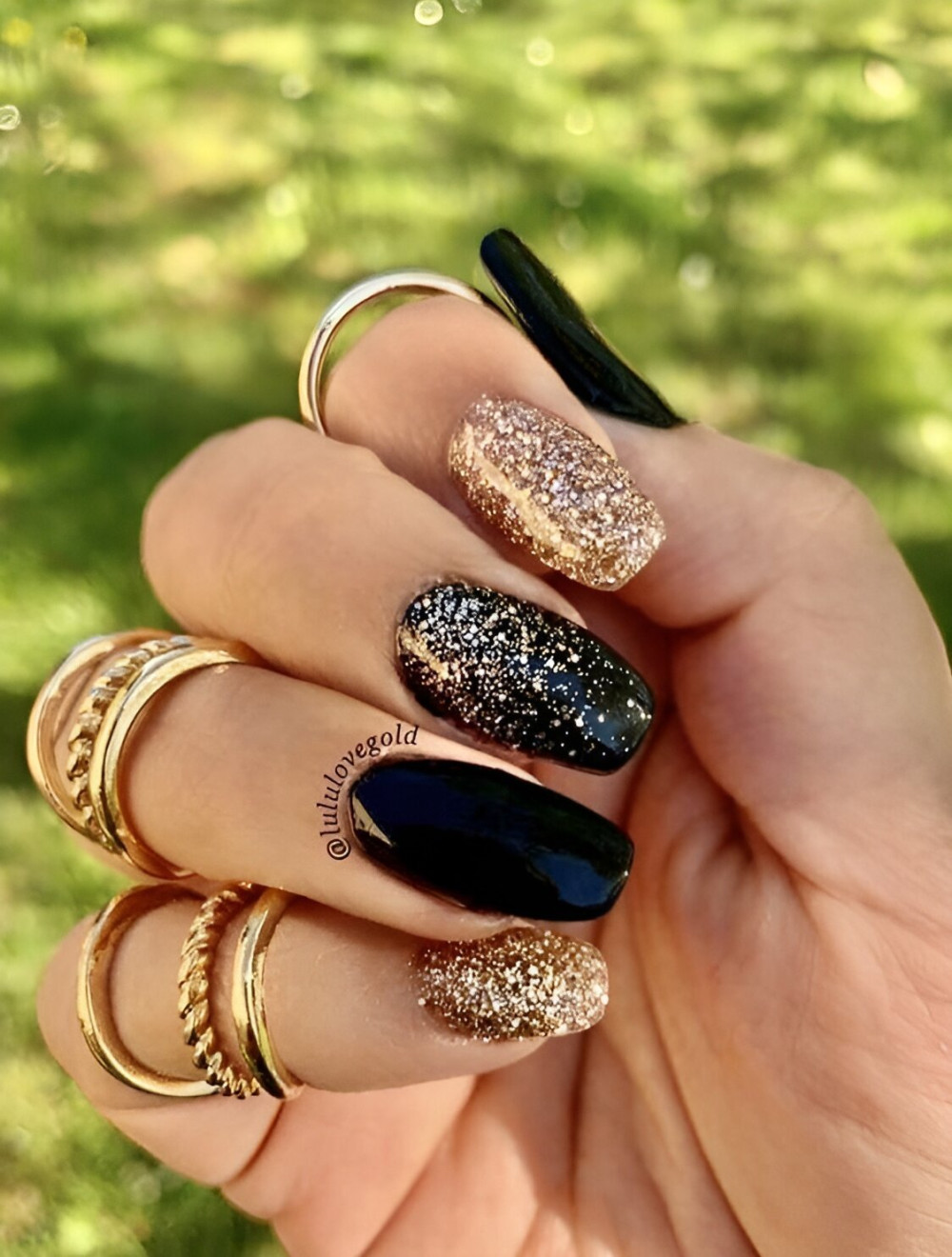 11.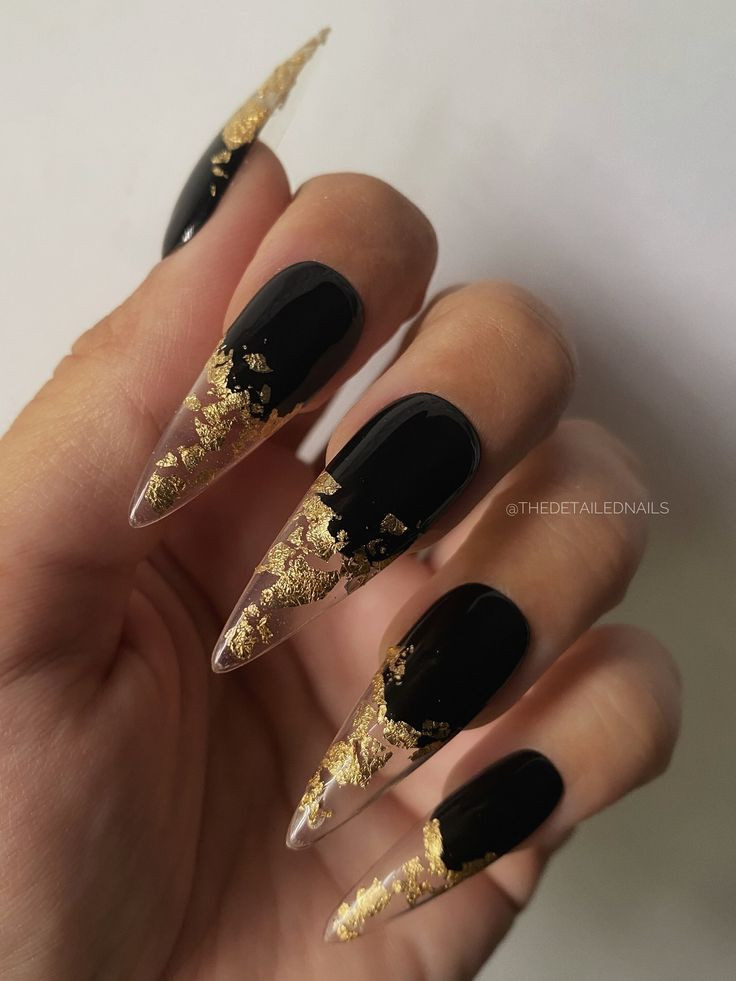 12.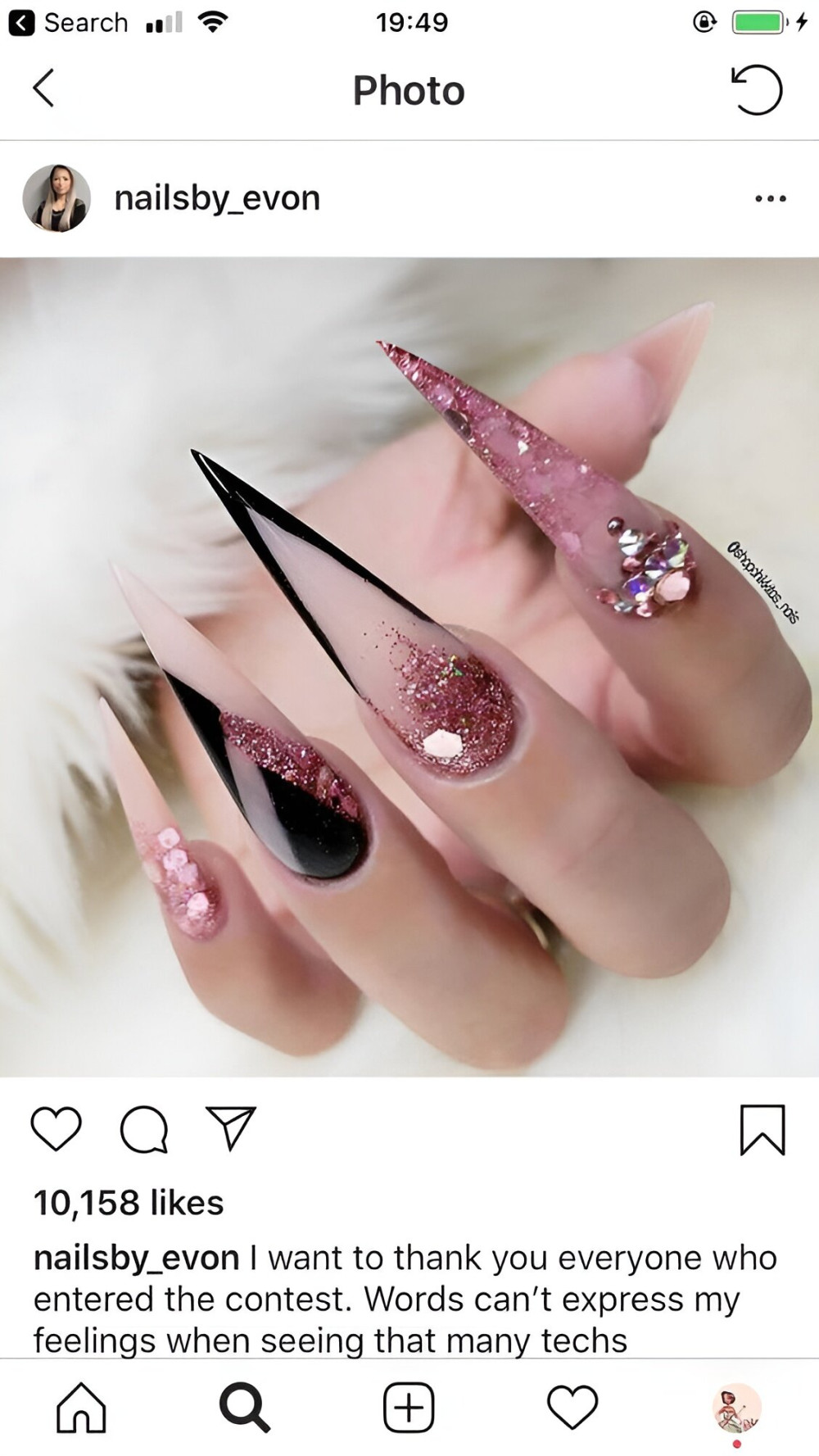 13.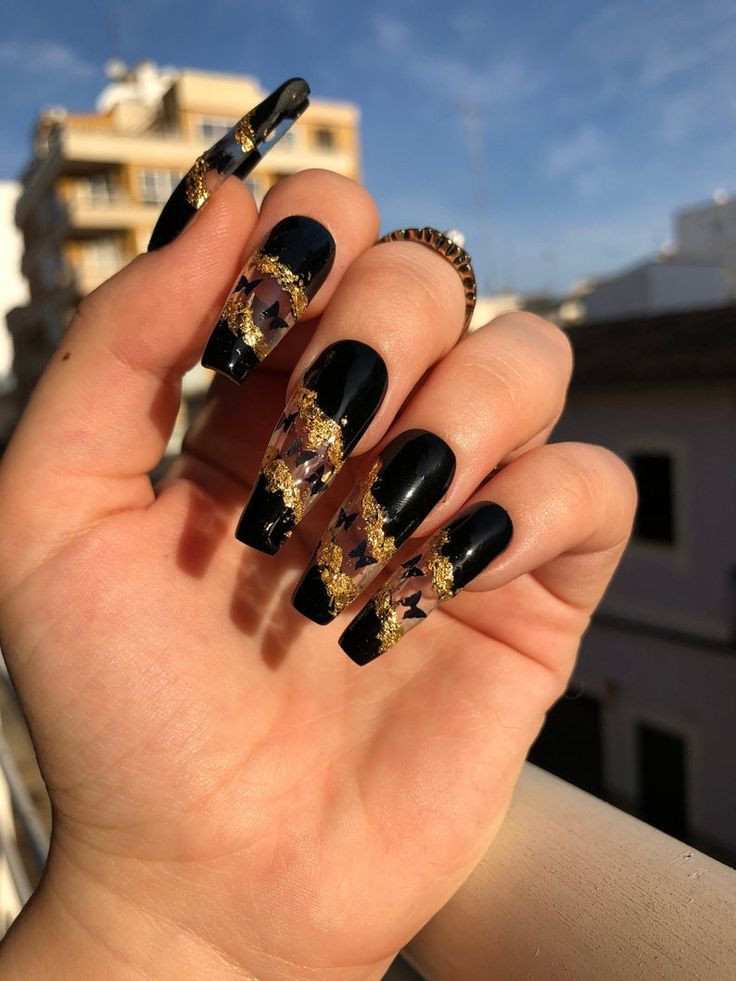 14.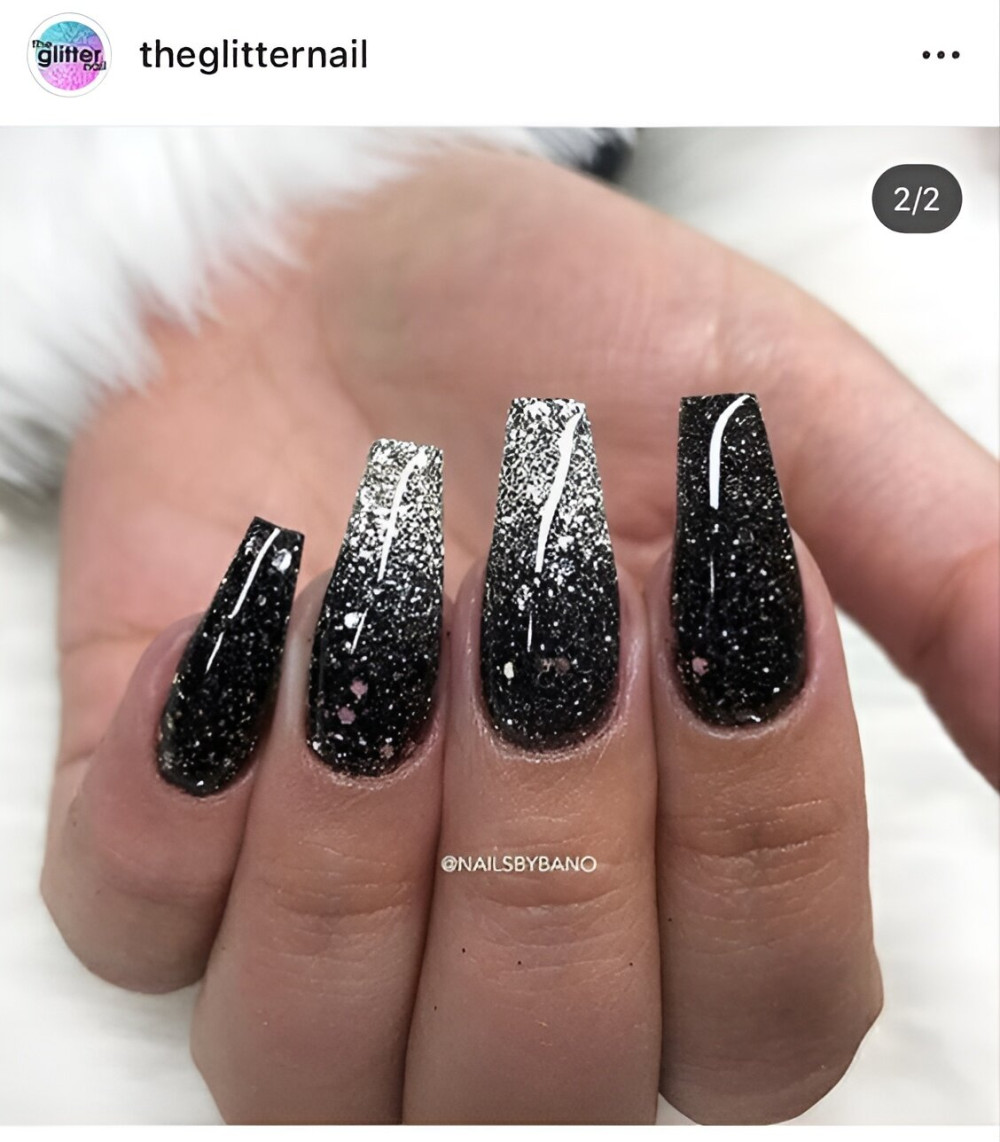 15.
16.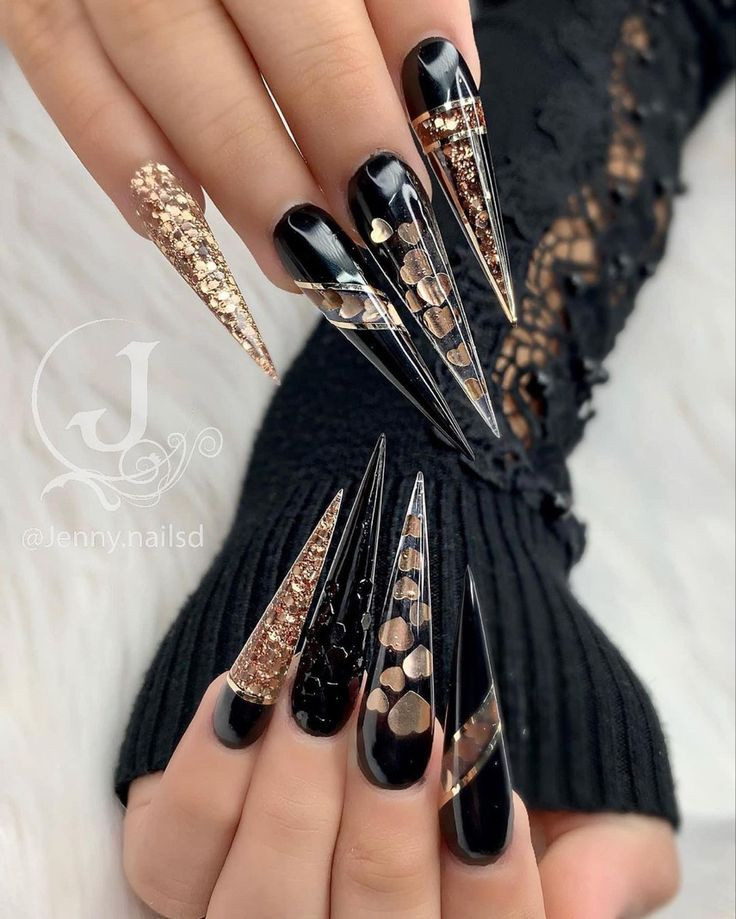 17.
18.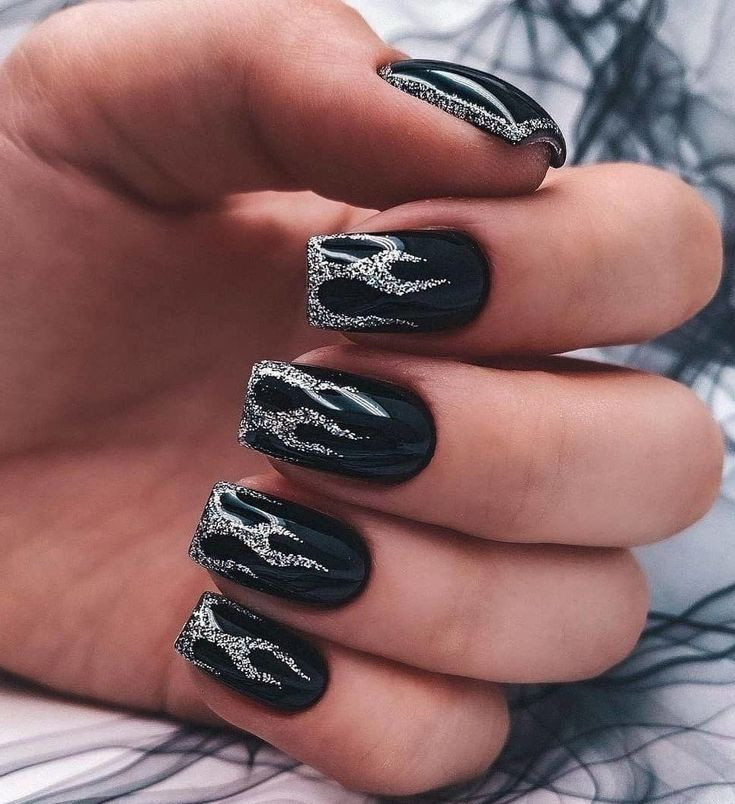 19.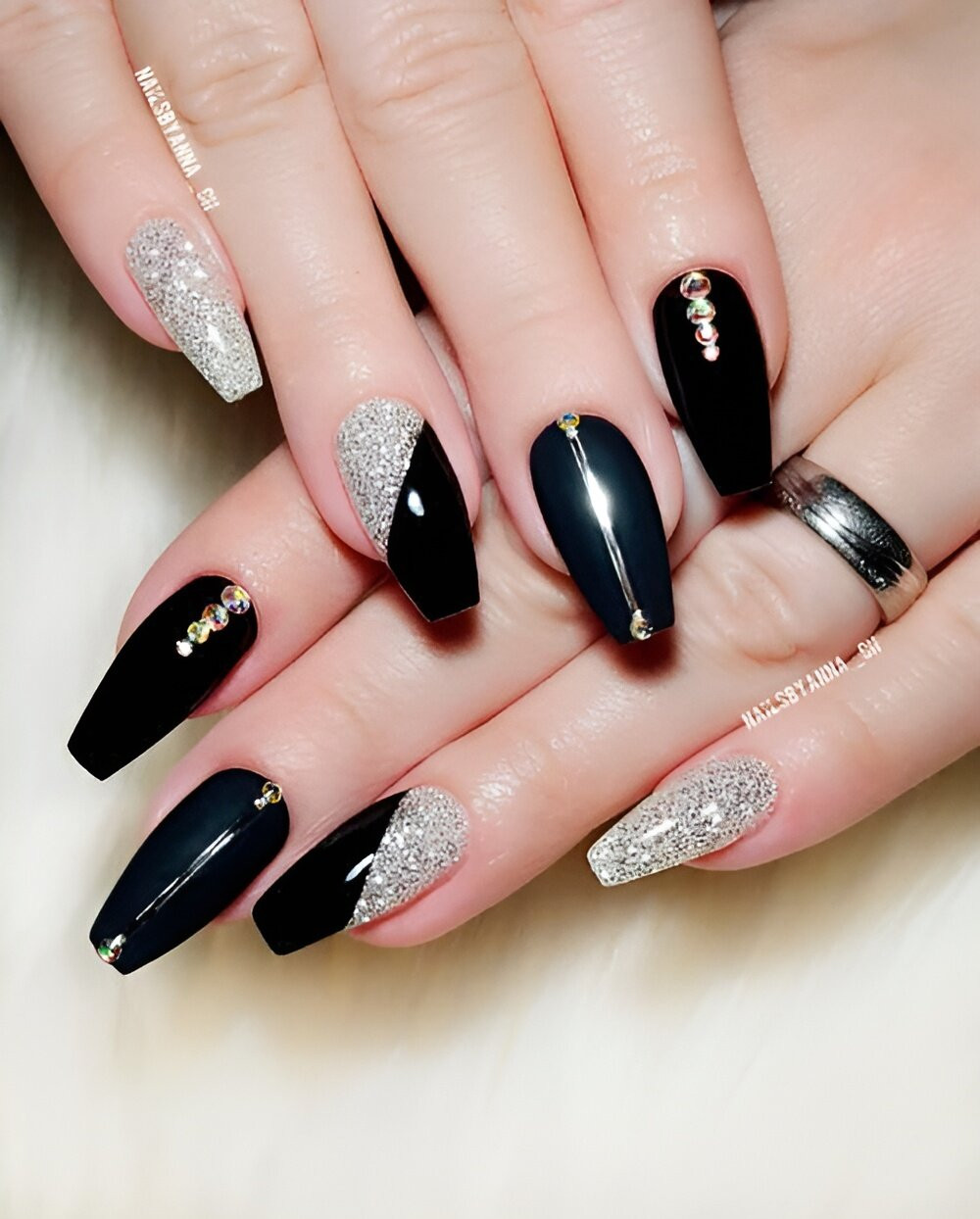 20.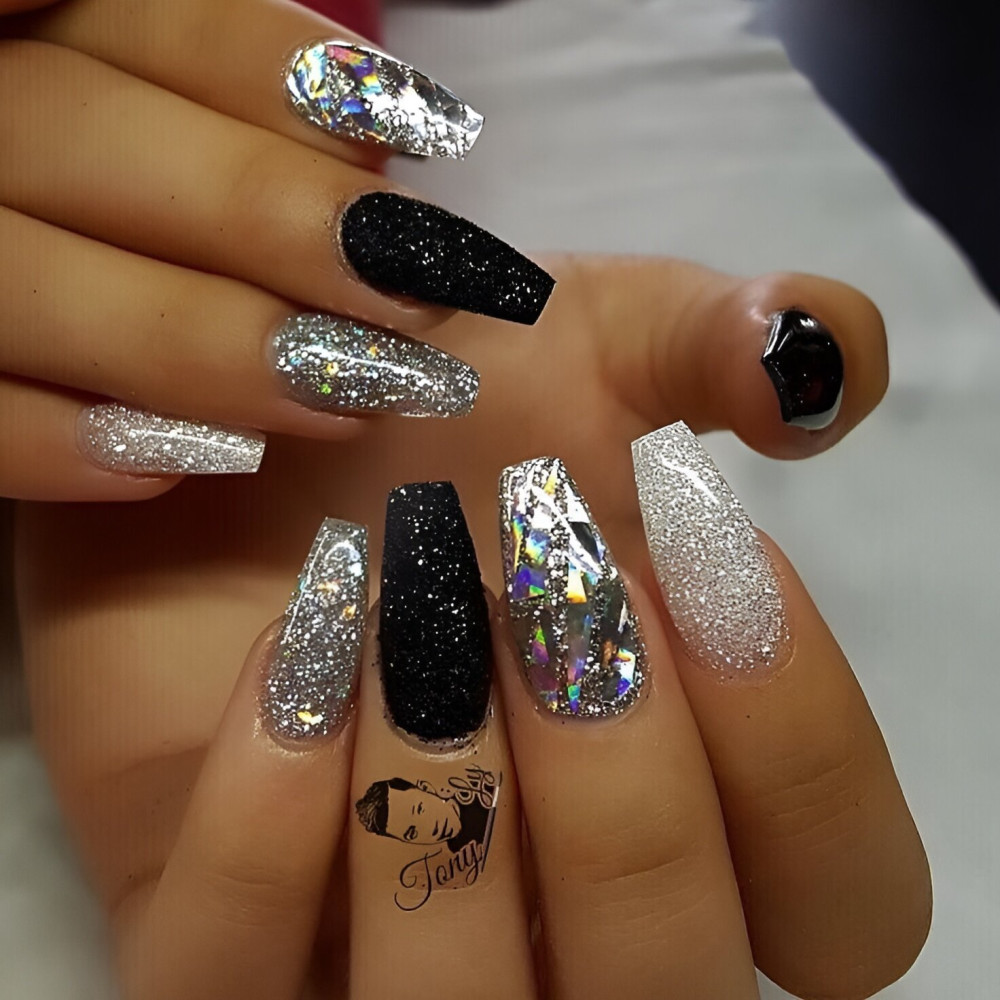 21.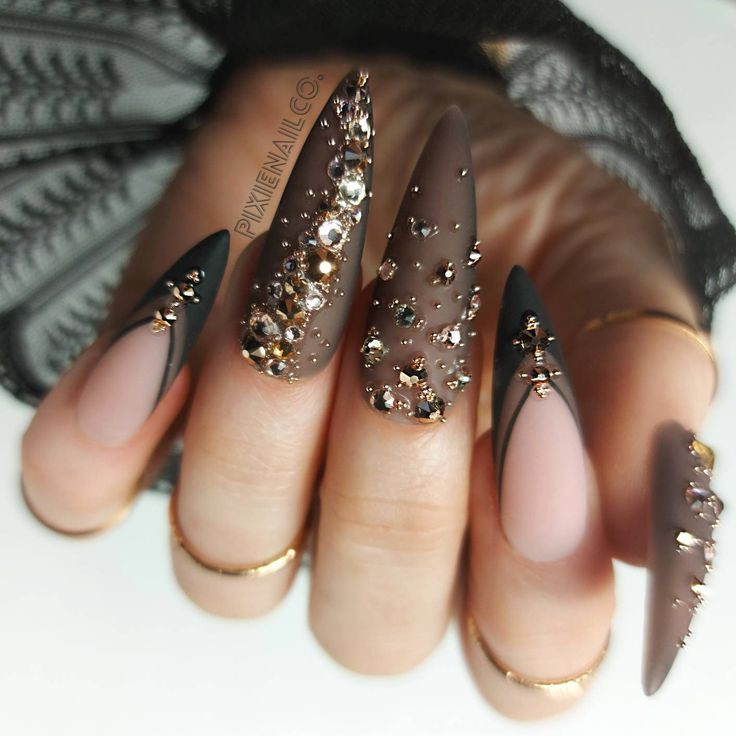 22.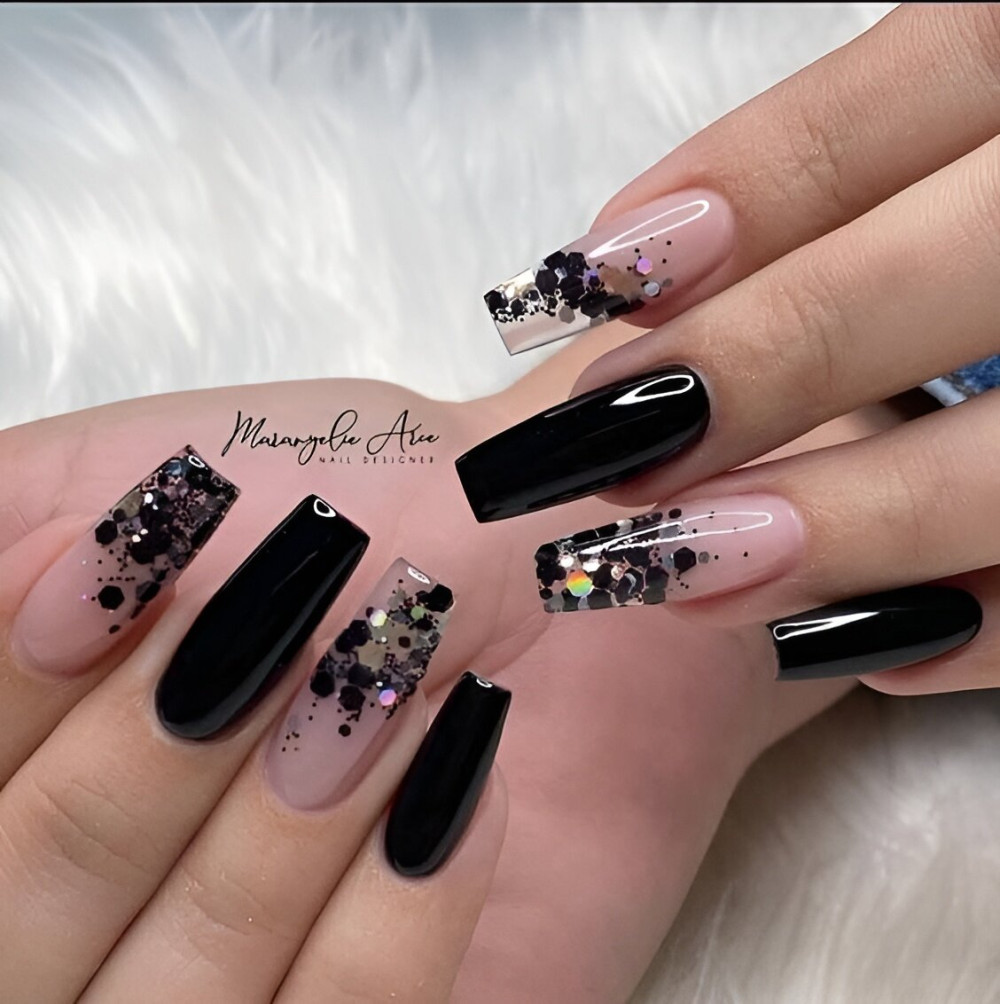 23.
24.
25.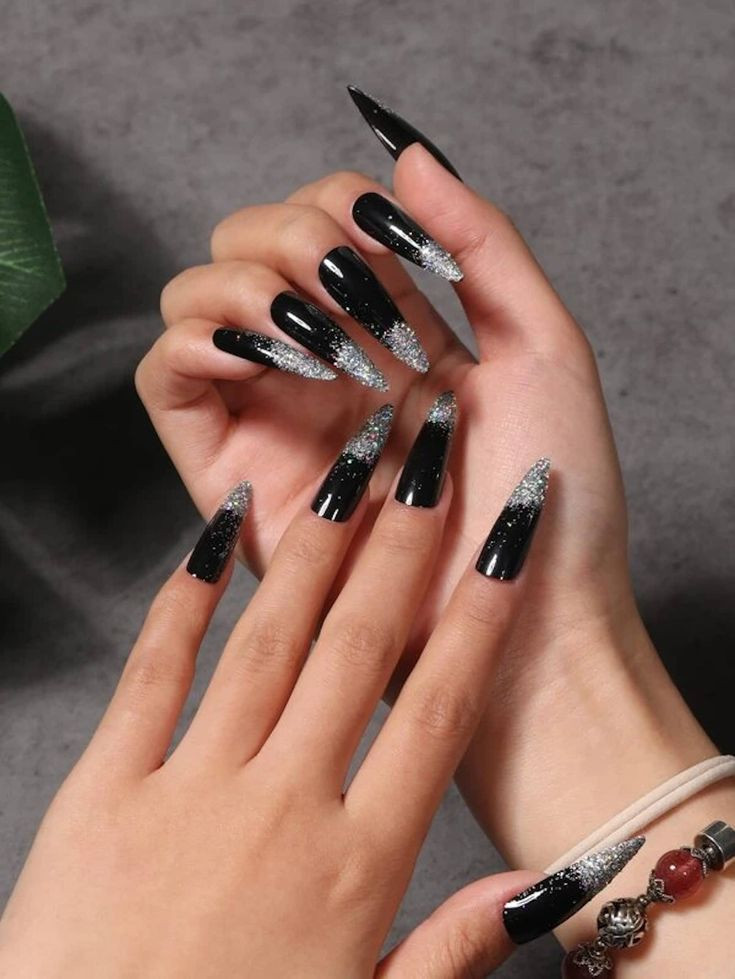 26.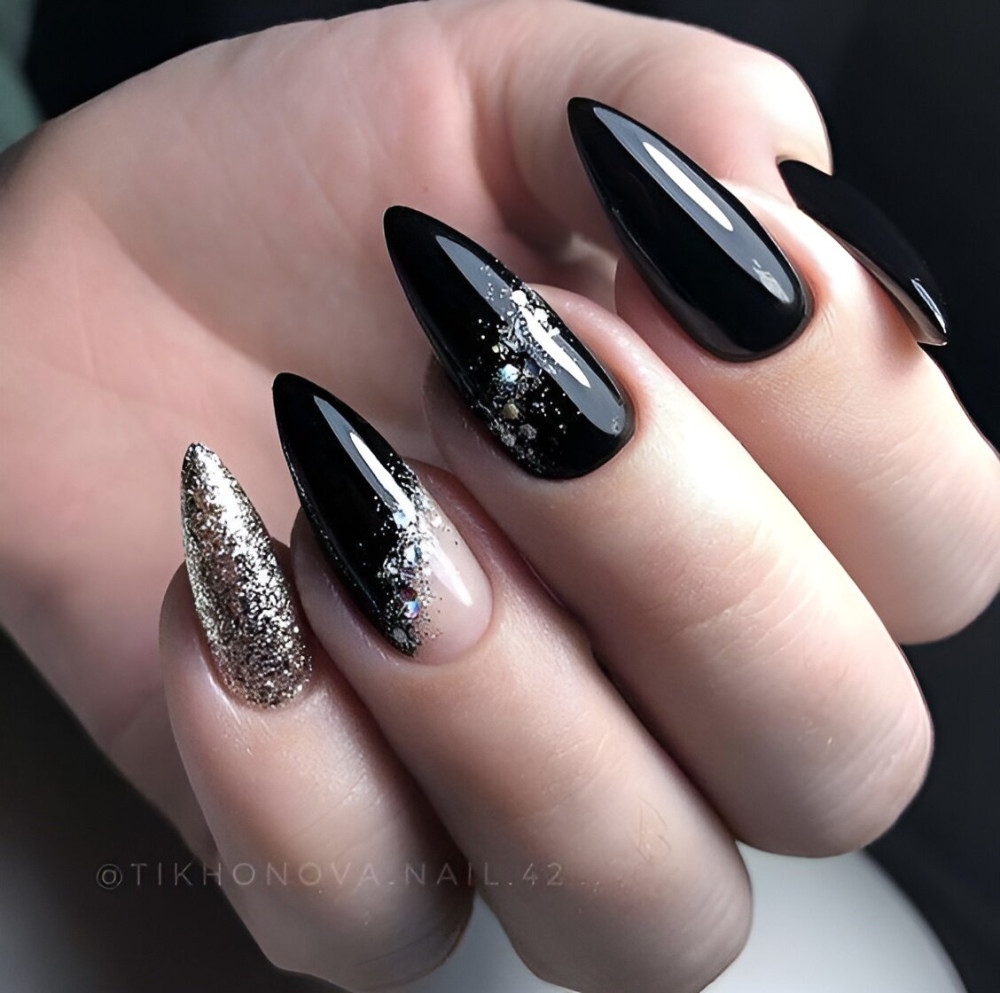 27.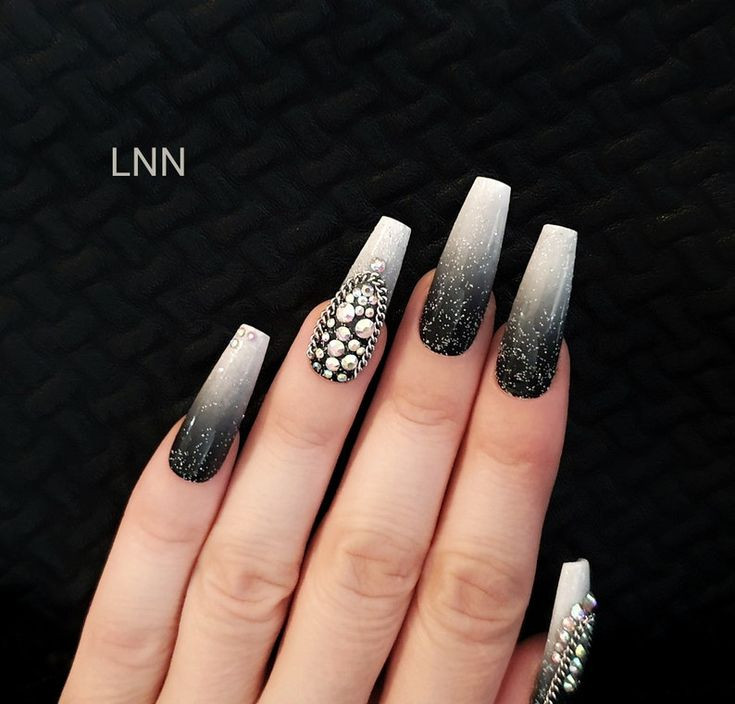 28.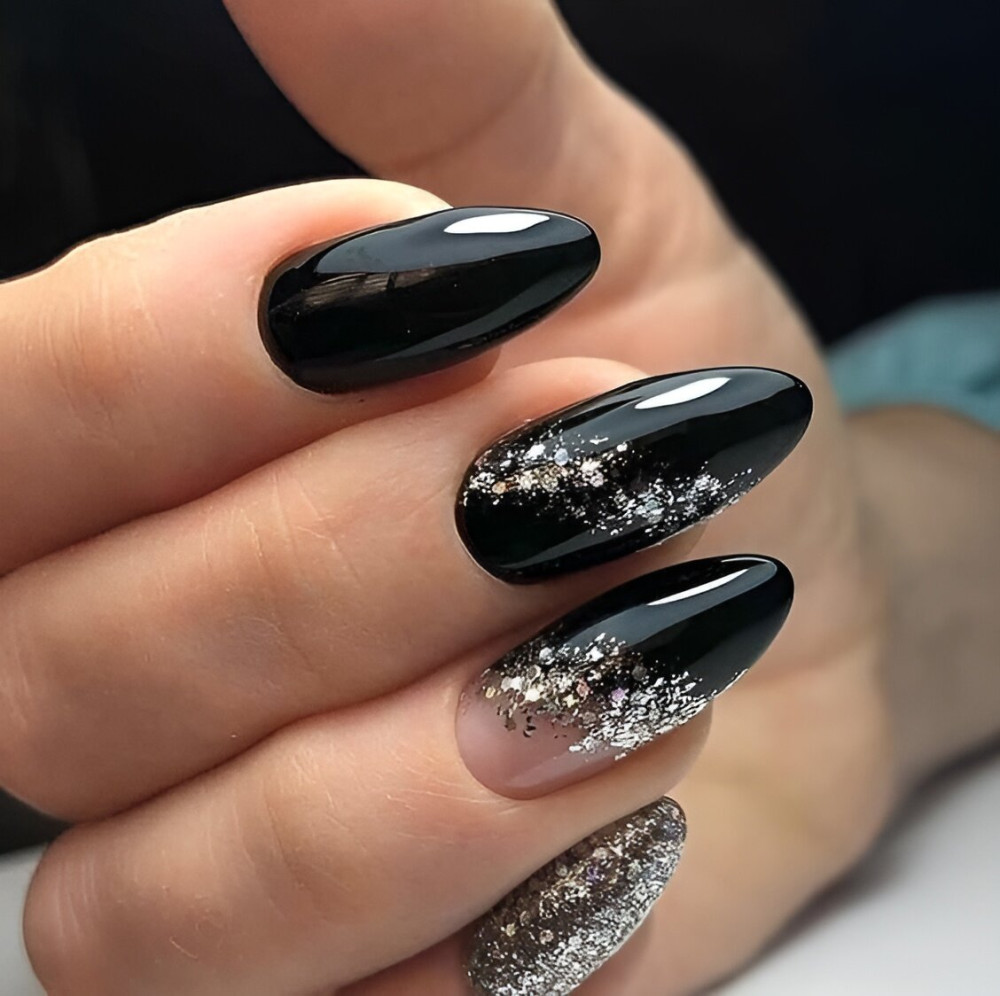 29.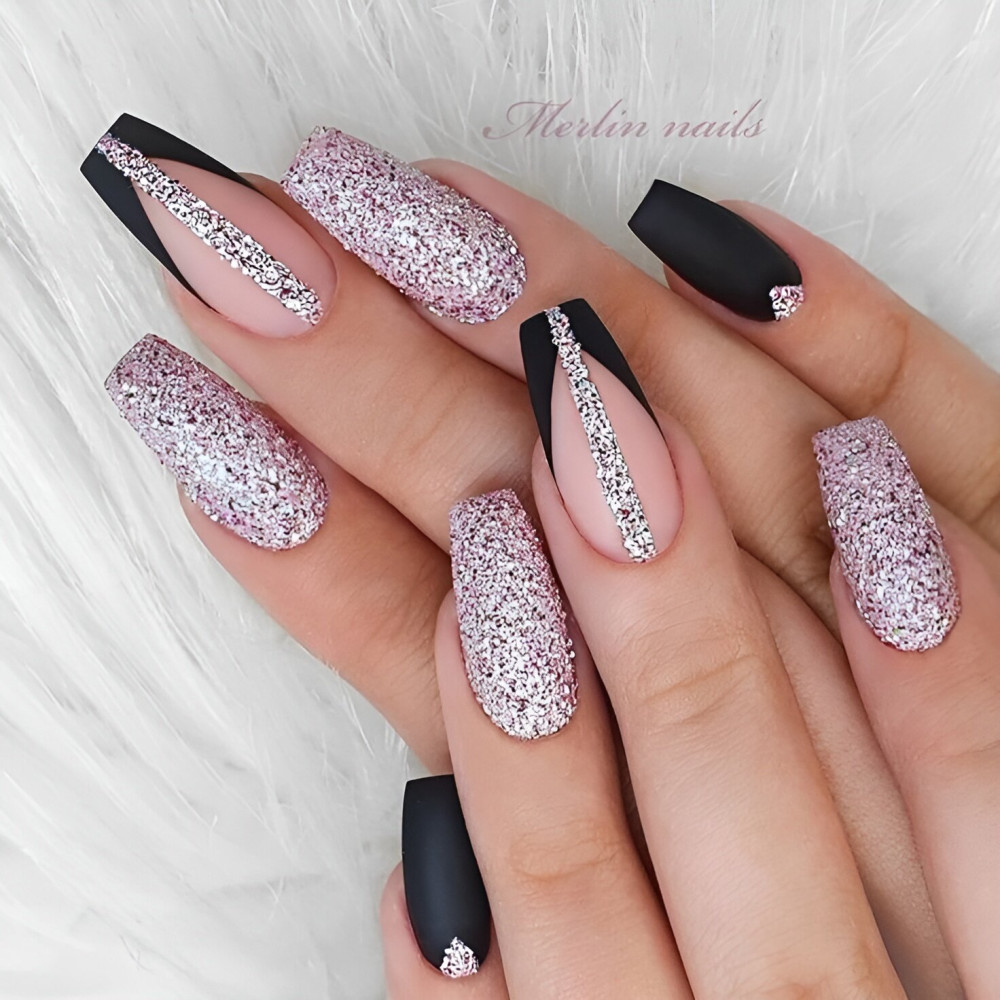 30.
FAQ
What is the difference between acetone and non-acetone nail polish remover?
Acetone polish removers are used on natural nails. If you use them on nail extensions, they can cause them to become brittle and lift. Non-acetone polish removers have special chemicals to help remove nail extensions without damaging your natural nails.
Will I damage my nails if I peel off my nail polish instead of using a nail polish remover?
Yes. The damage might not make an immediate difference, but it will make the natural nail thinner. You should avoid picking or peeling anything from the nail's surface to keep your nails growing healthy.
I do not want to wear nail extensions any longer. Can I take them off myself?
If you are a professional, then the answer is yes. If not, let the professional take care of it. Removing your nail extensions wrong can cause many problems to your natural nails, so only do it when you are sure of what you're doing.