Blue might not be the first color that pops up when you think about manicures, but you can't deny that it's gorgeous, especially when done right. This beautiful color reminds us of oceans, clear skies, and rain, making it one of the perfect choices for a fall manicure. What's a better way to welcome the cool and cozy autumn months than getting a new mani look? So here are some stunning blue nail ideas to try the next time you have a nail makeover.
From simple French tips to fun mix-n-match designs, this list has everything you need to slay the blue manicure look. We also have many shades of blue, such as blueberry milk, neon cobalt, and deep navy, to give you various options. The best thing about these nail designs is that they're simple, meaning you can recreate them at home with your favorite nail polishes and brushes.
Are you ready to vamp up your manicure game with lovely blue nail art ideas? If so, this list is what you need. We have rounded up 30 simple but gorgeous blue mani looks to help you get inspired on your next salon appointment. Don't forget to hit the Pin button on your favorite ideas to save them for later!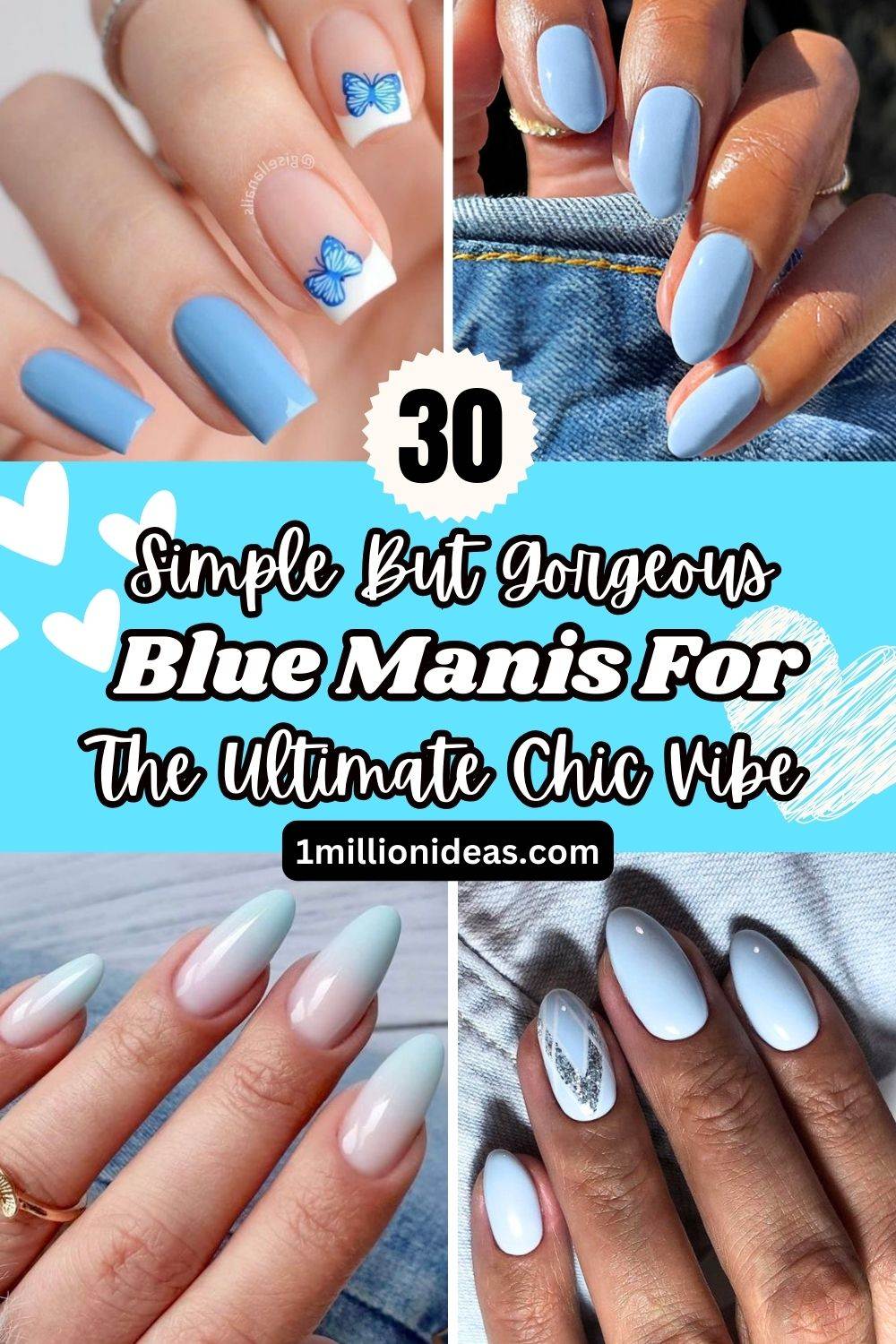 1.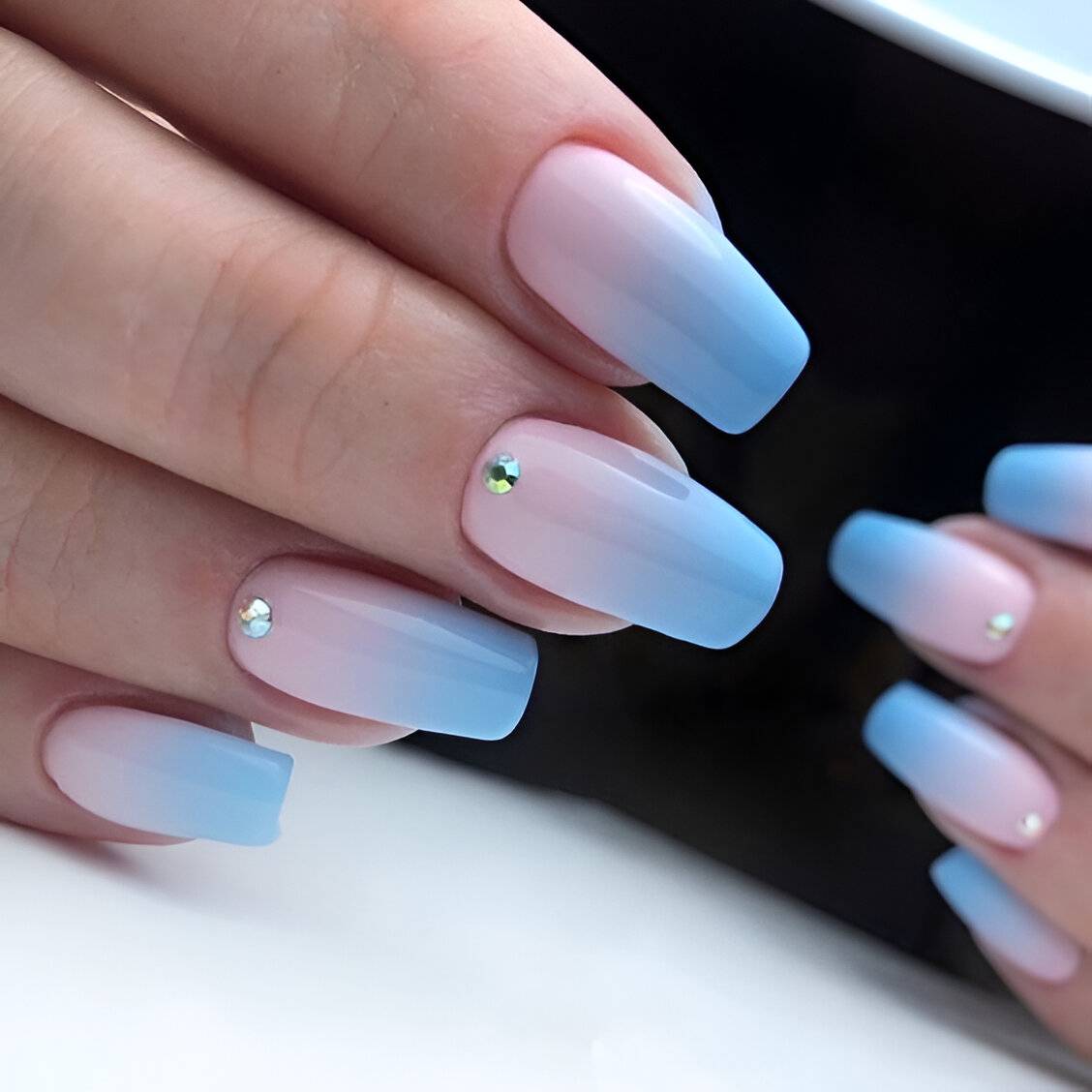 2.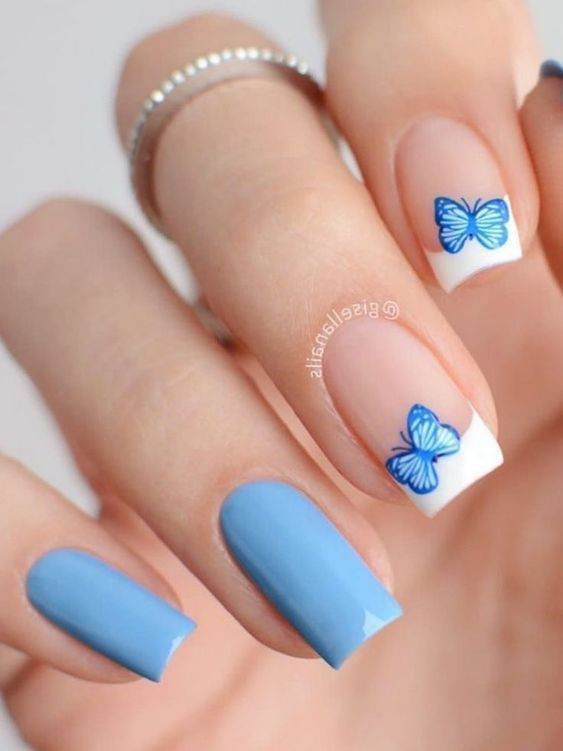 3.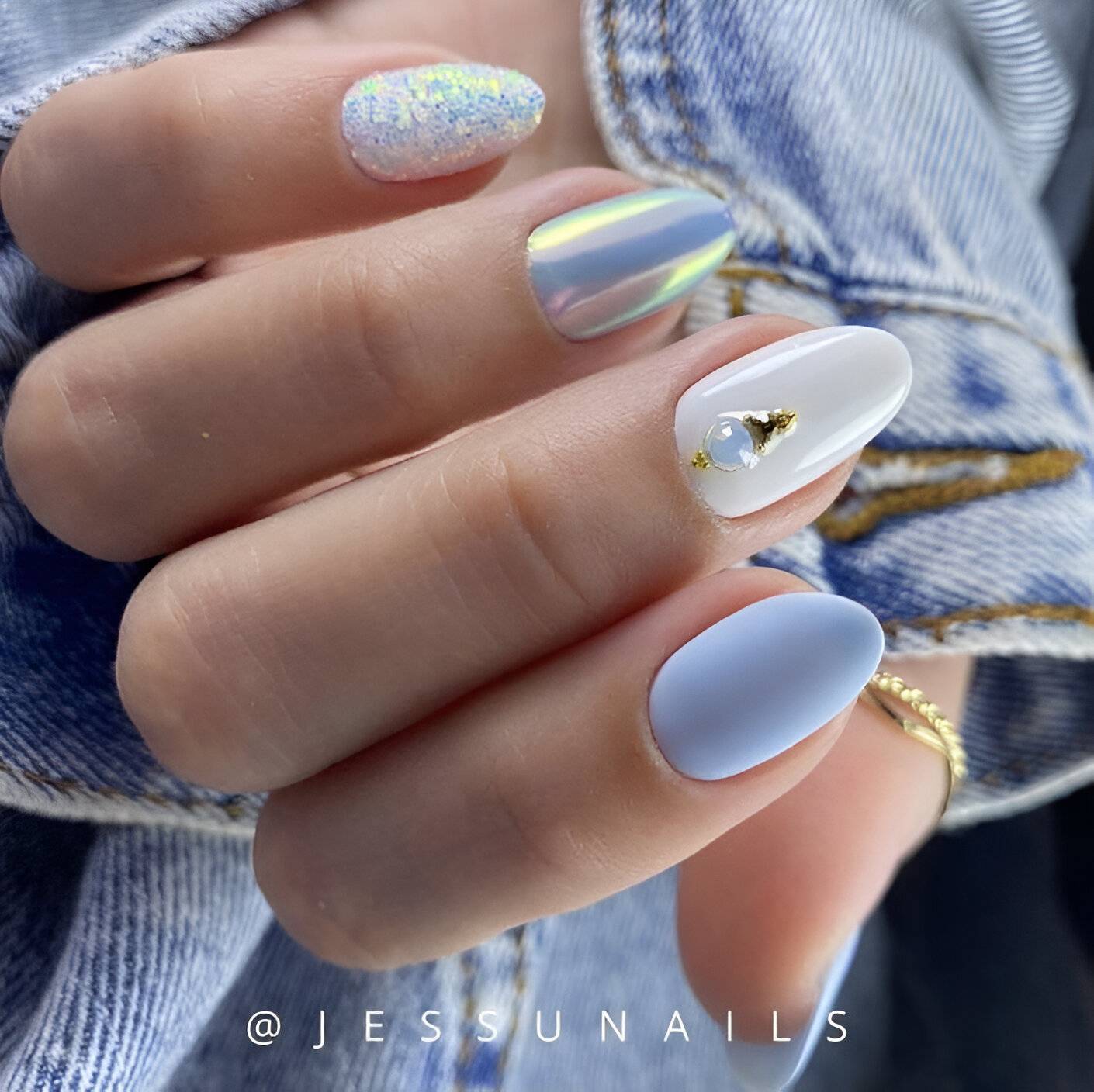 4.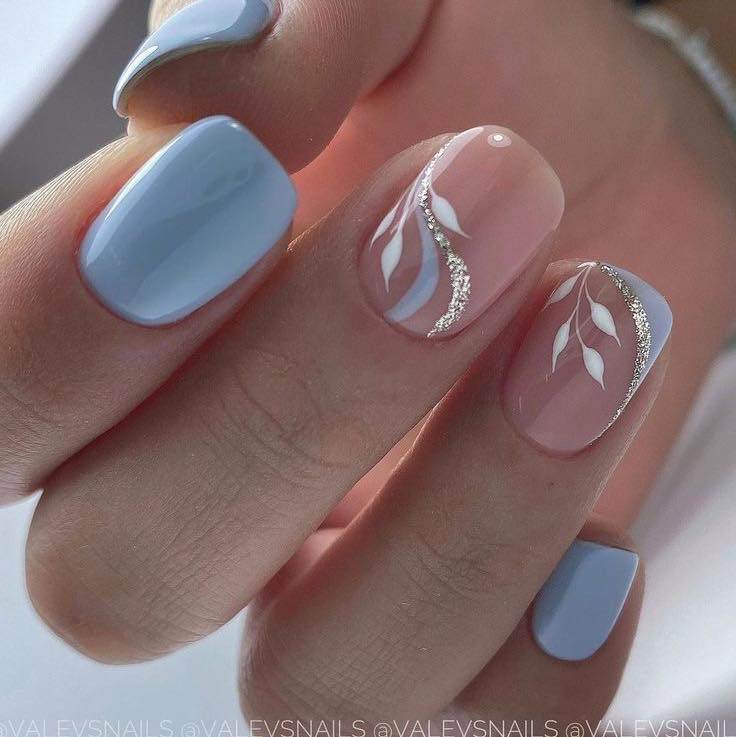 5.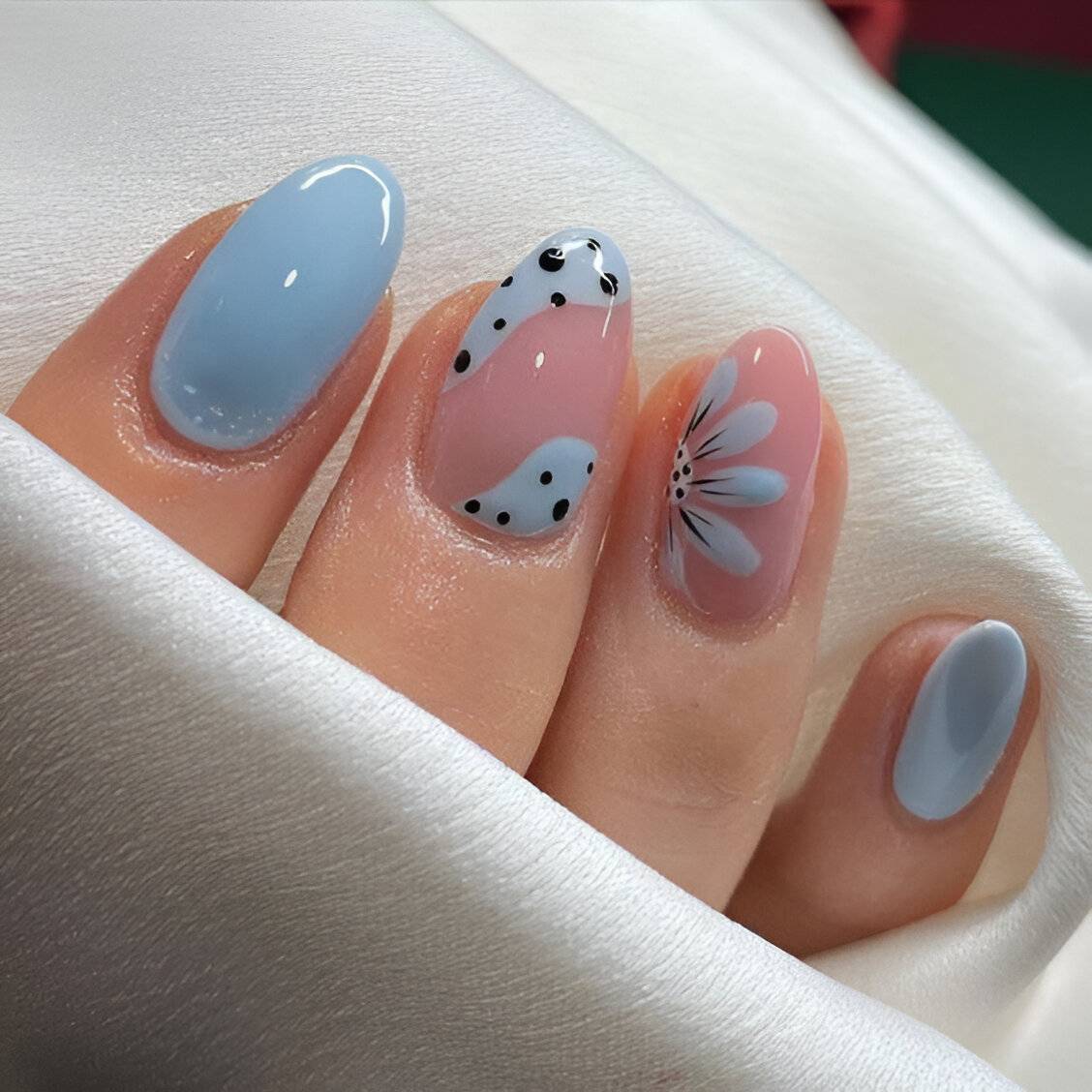 6.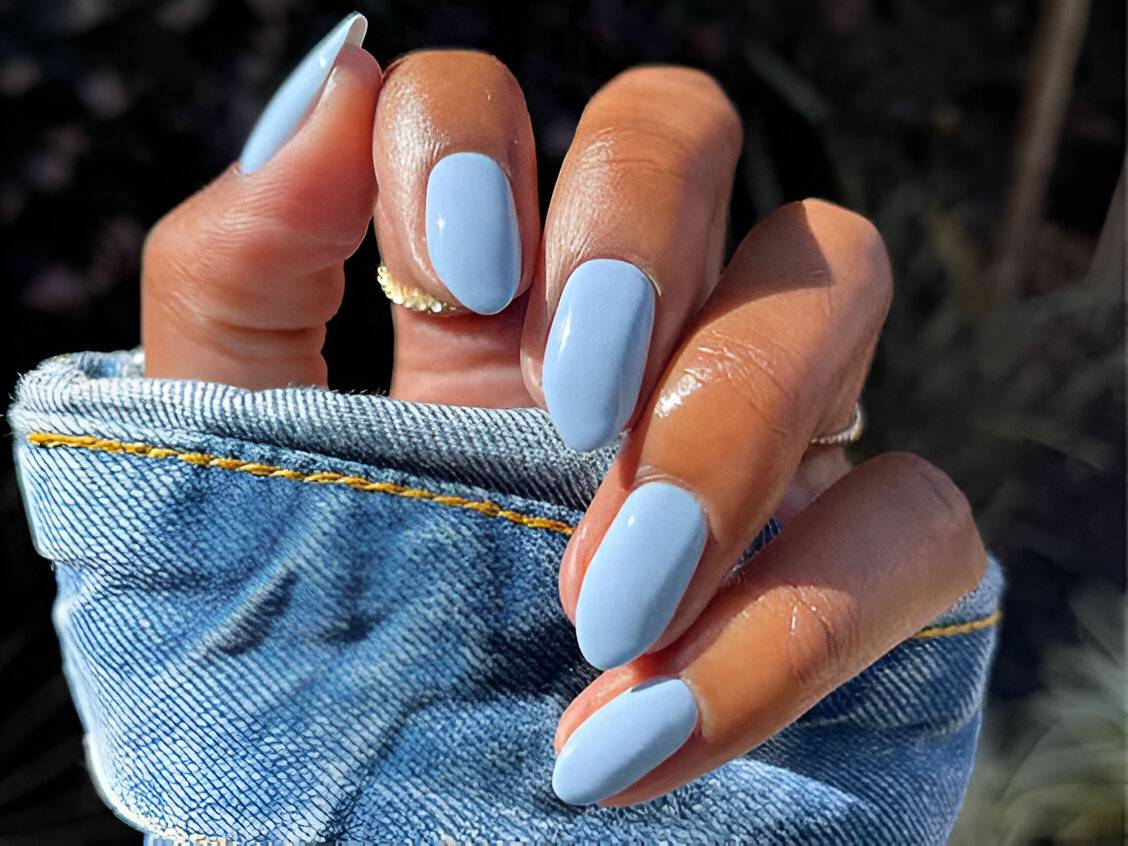 7.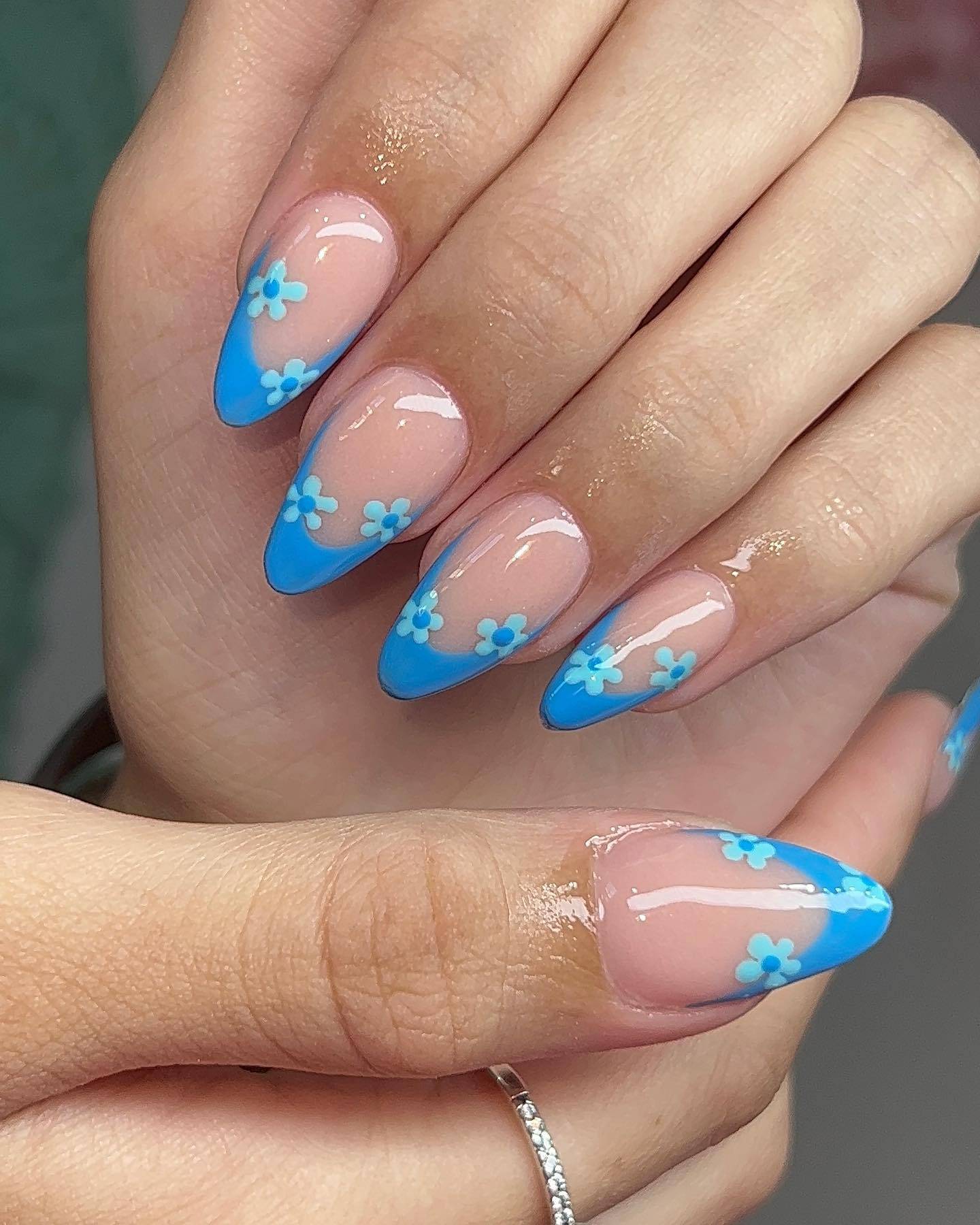 8.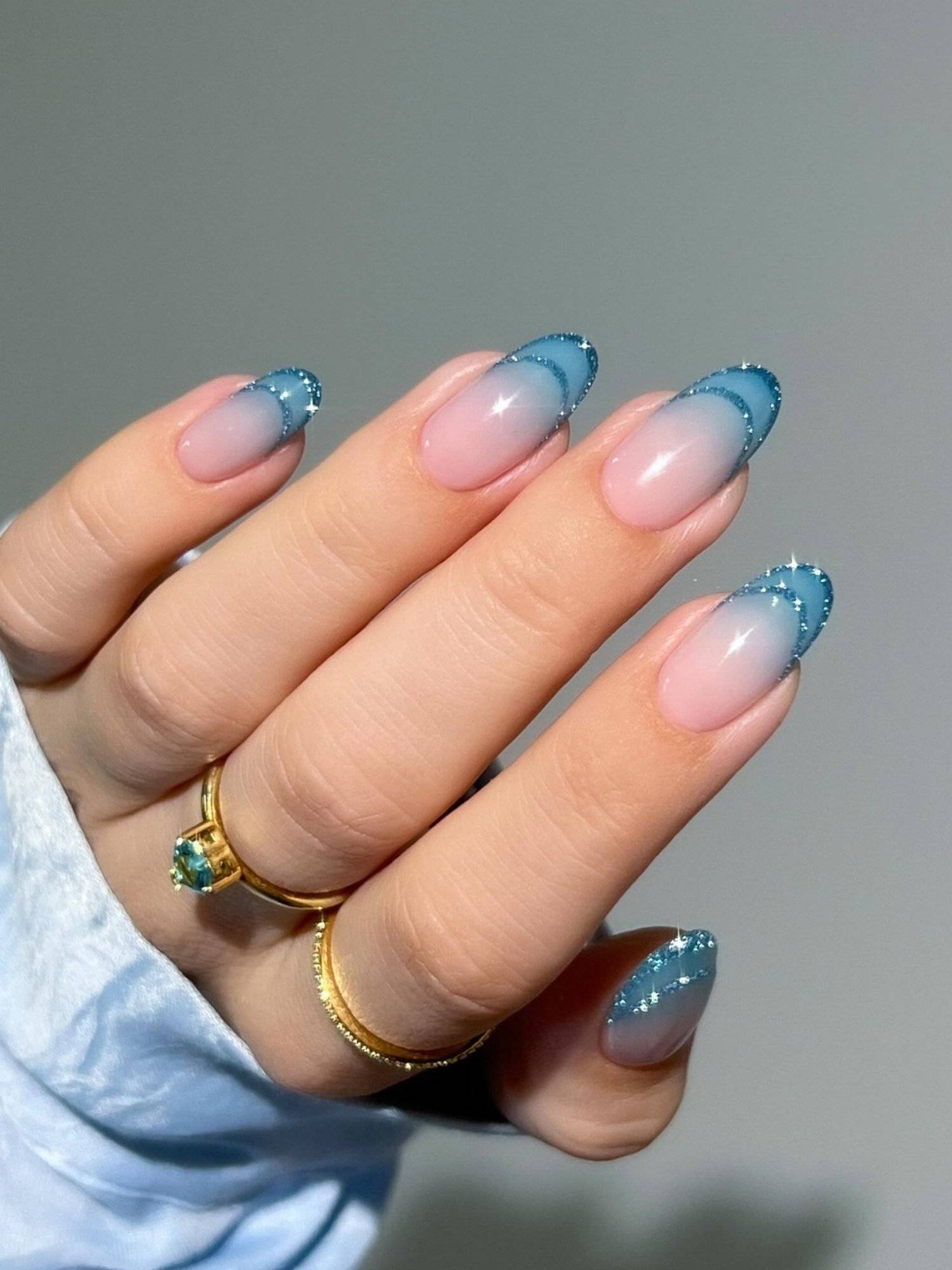 9.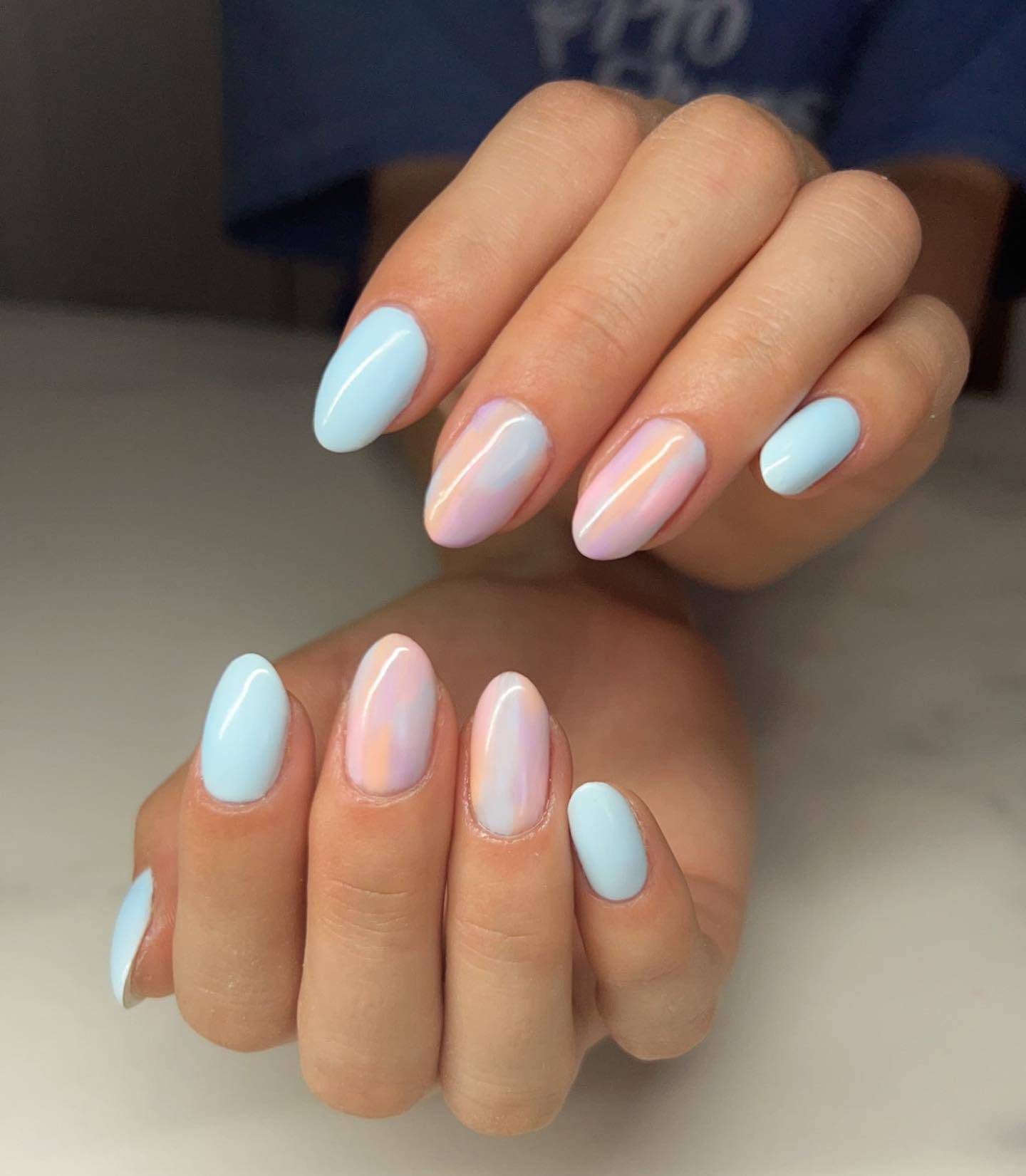 10.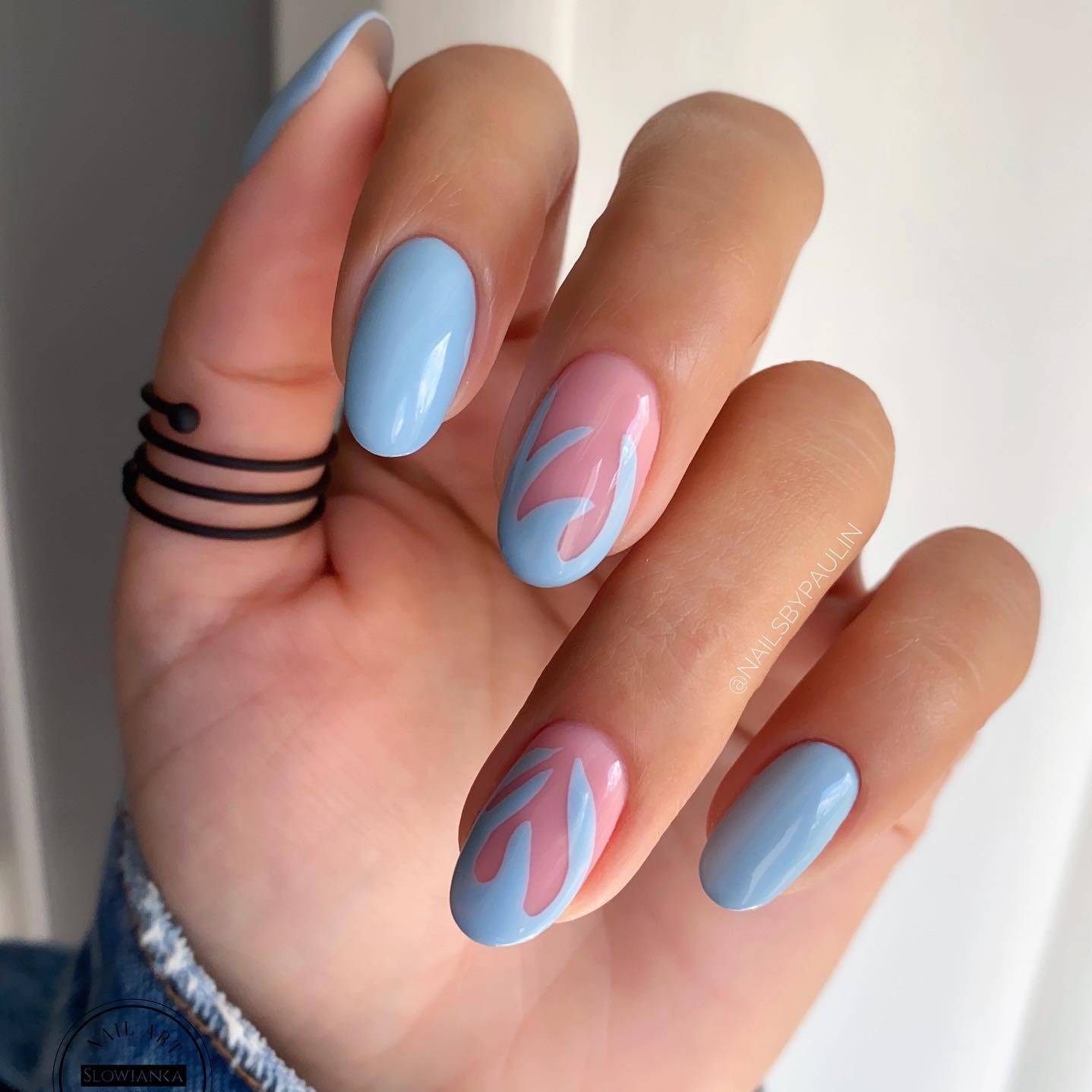 11.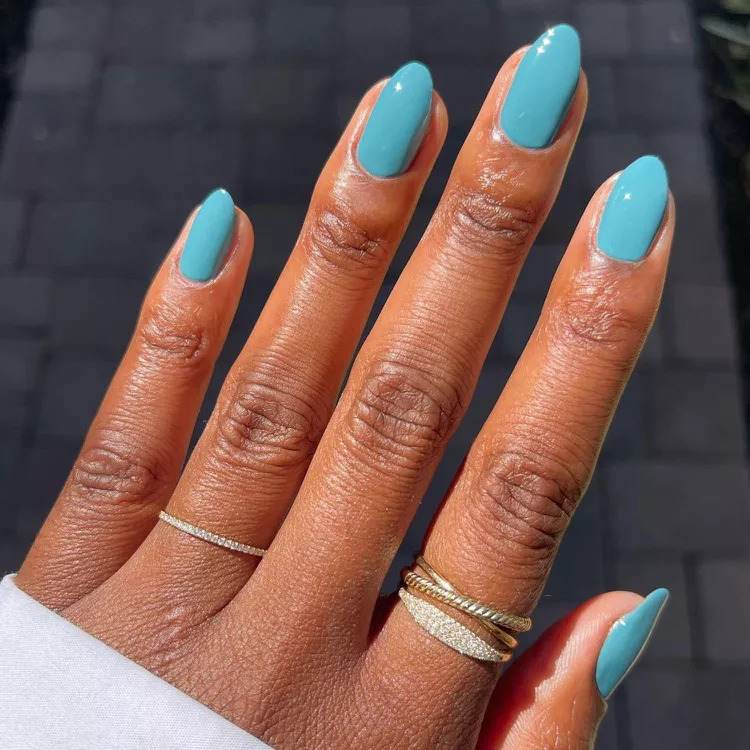 12.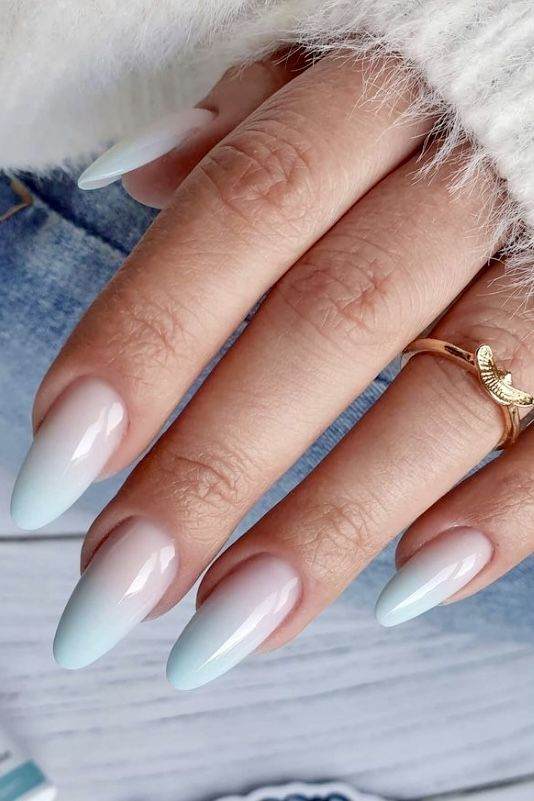 13.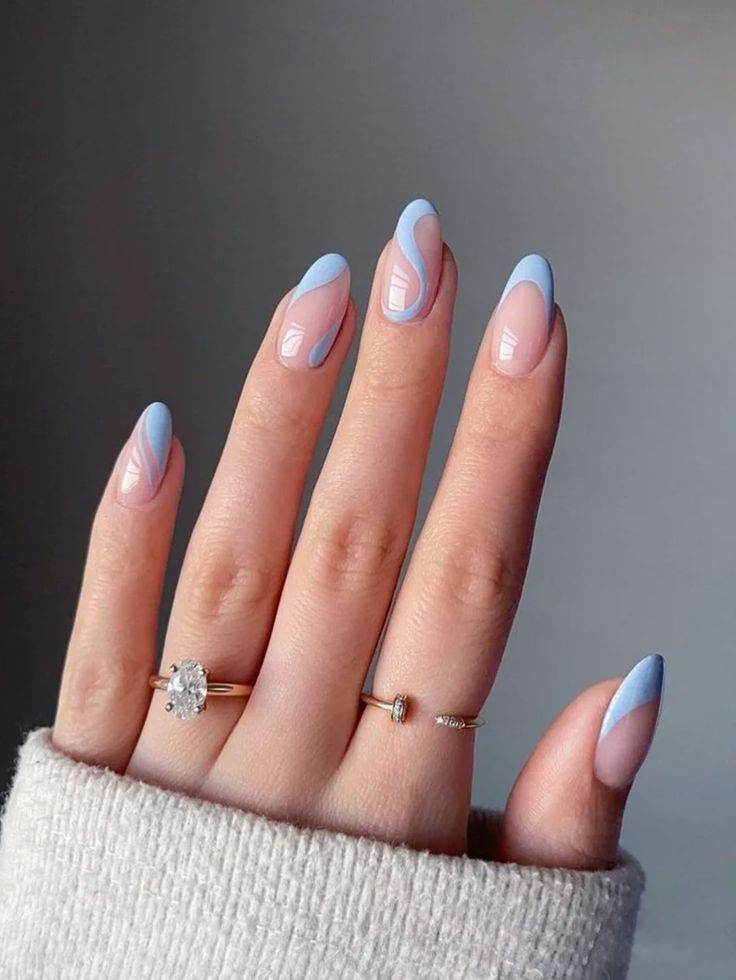 14.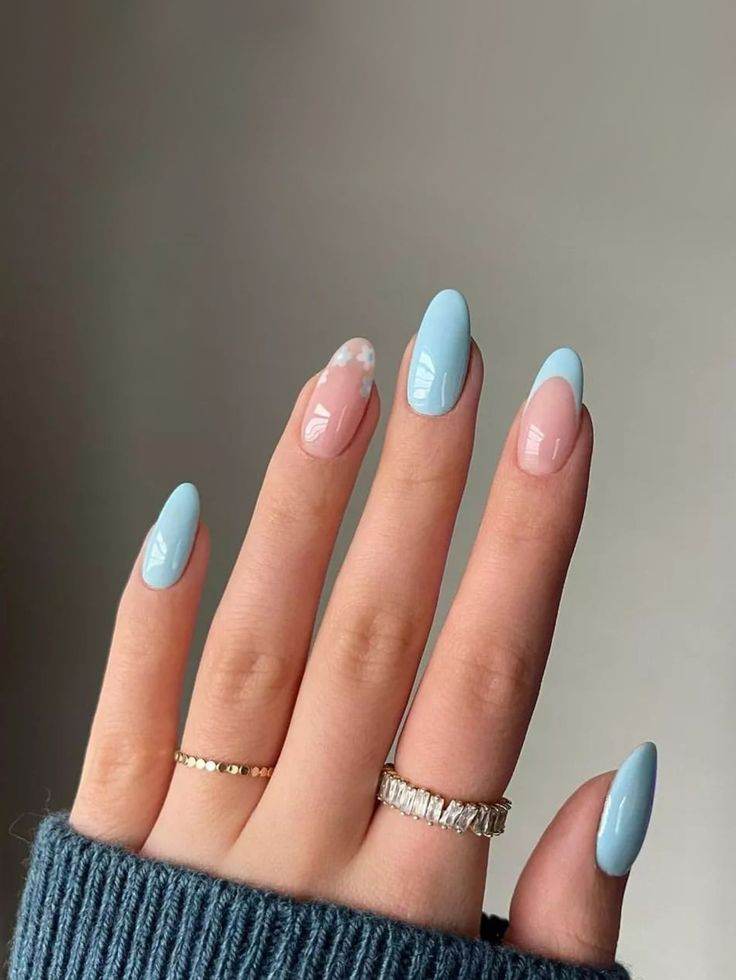 15.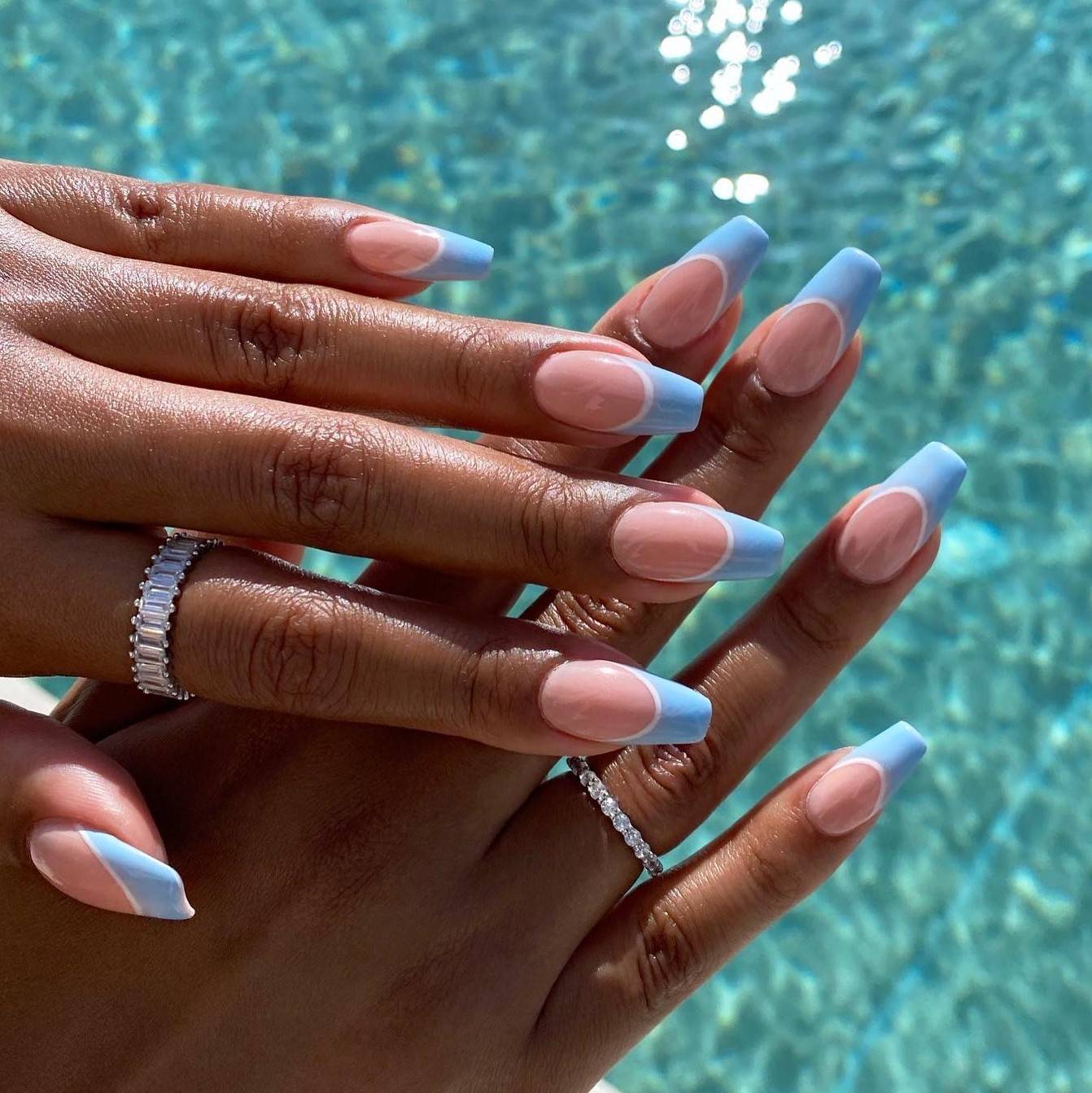 16.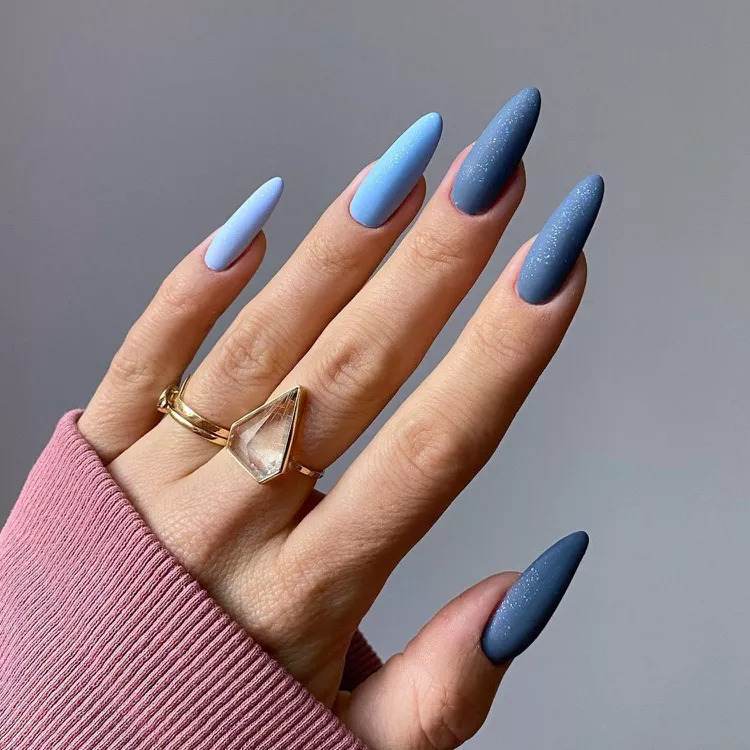 17.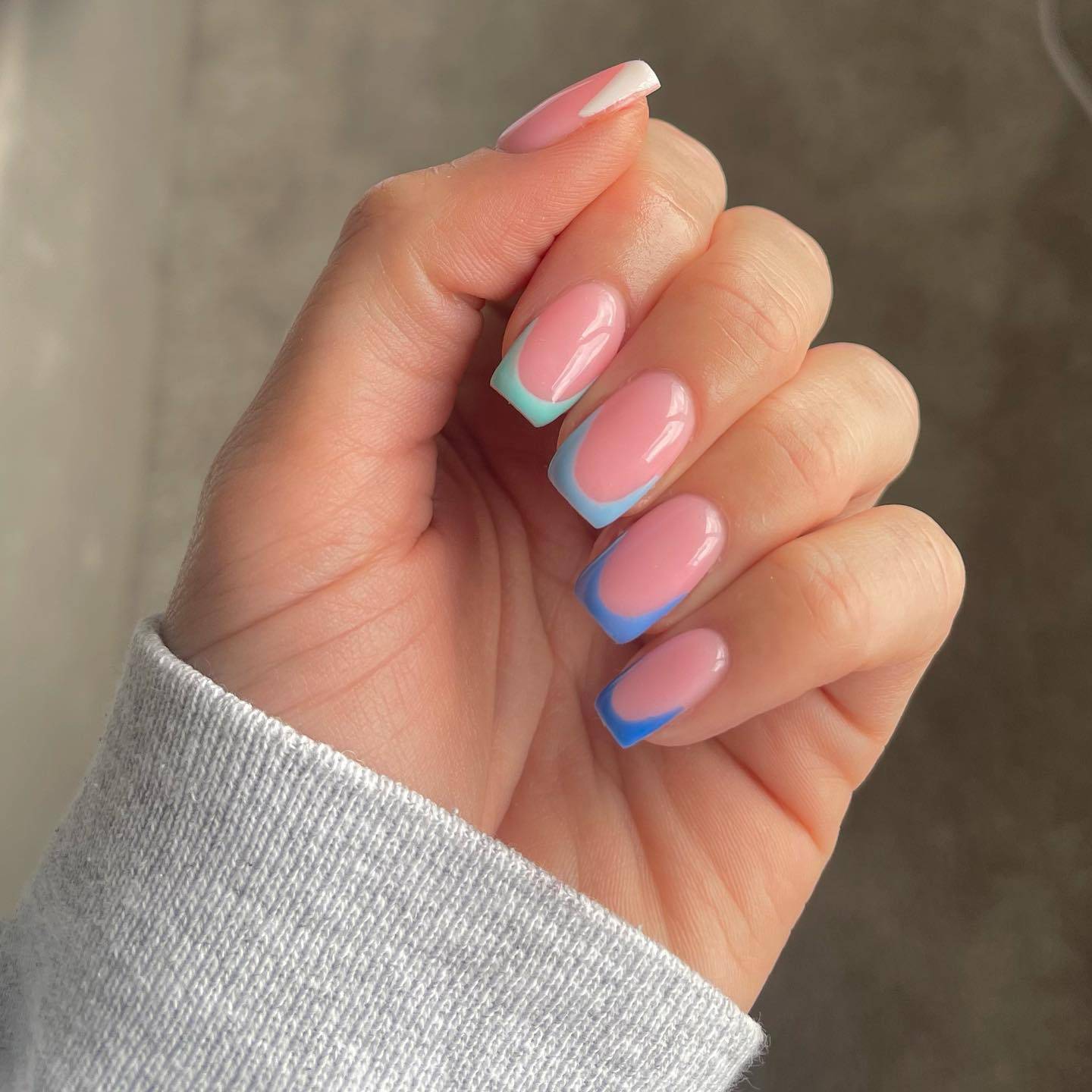 18.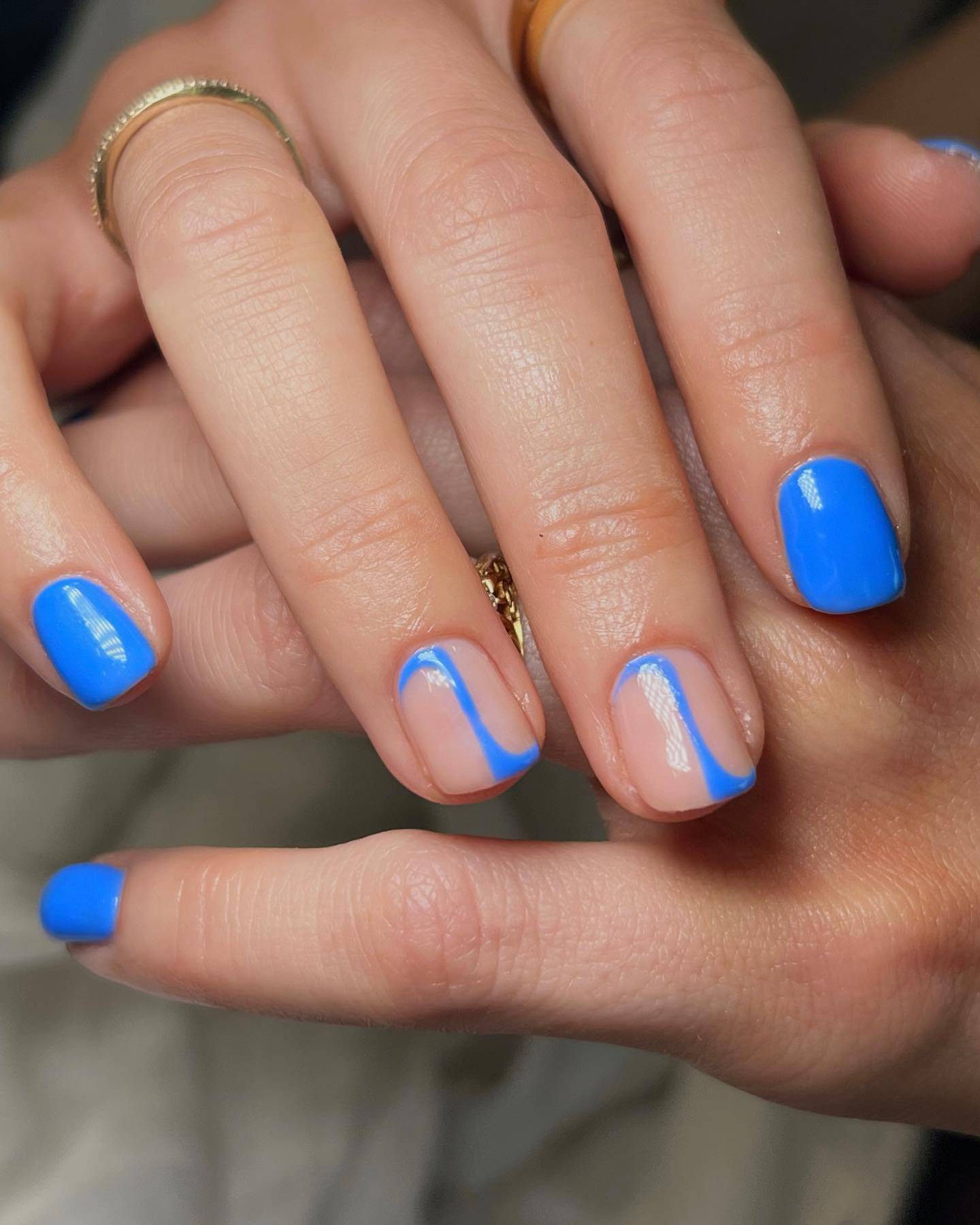 19.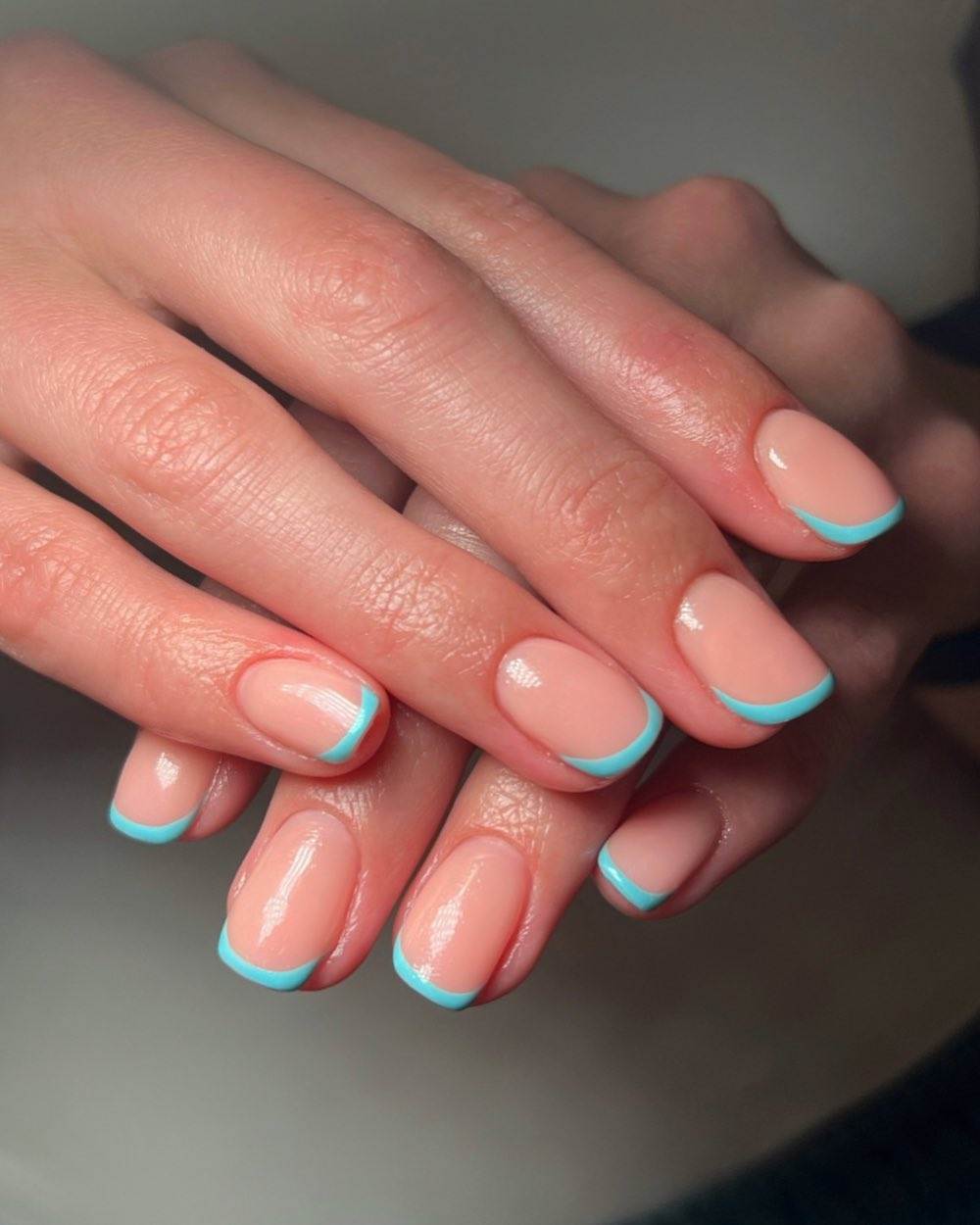 20.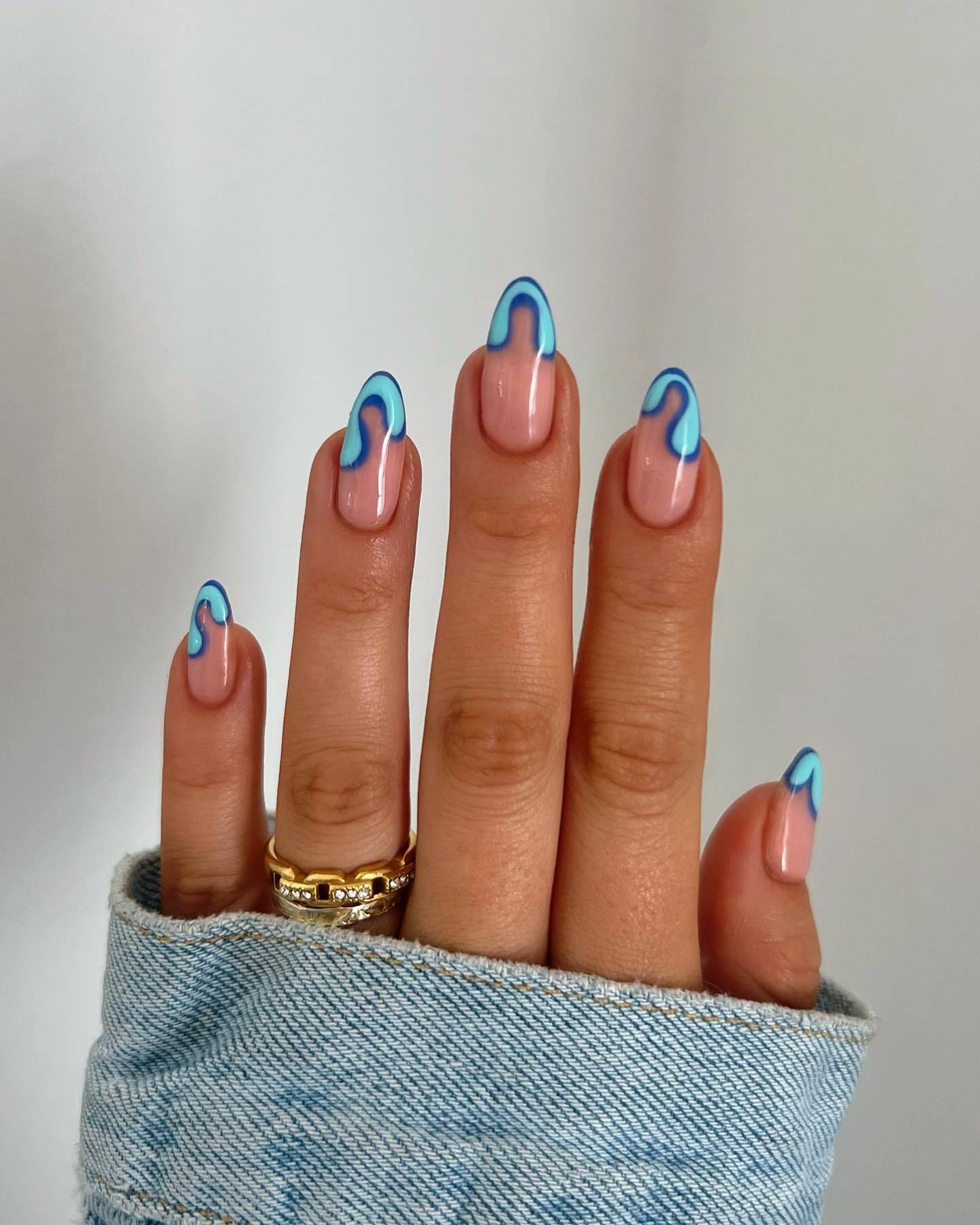 21.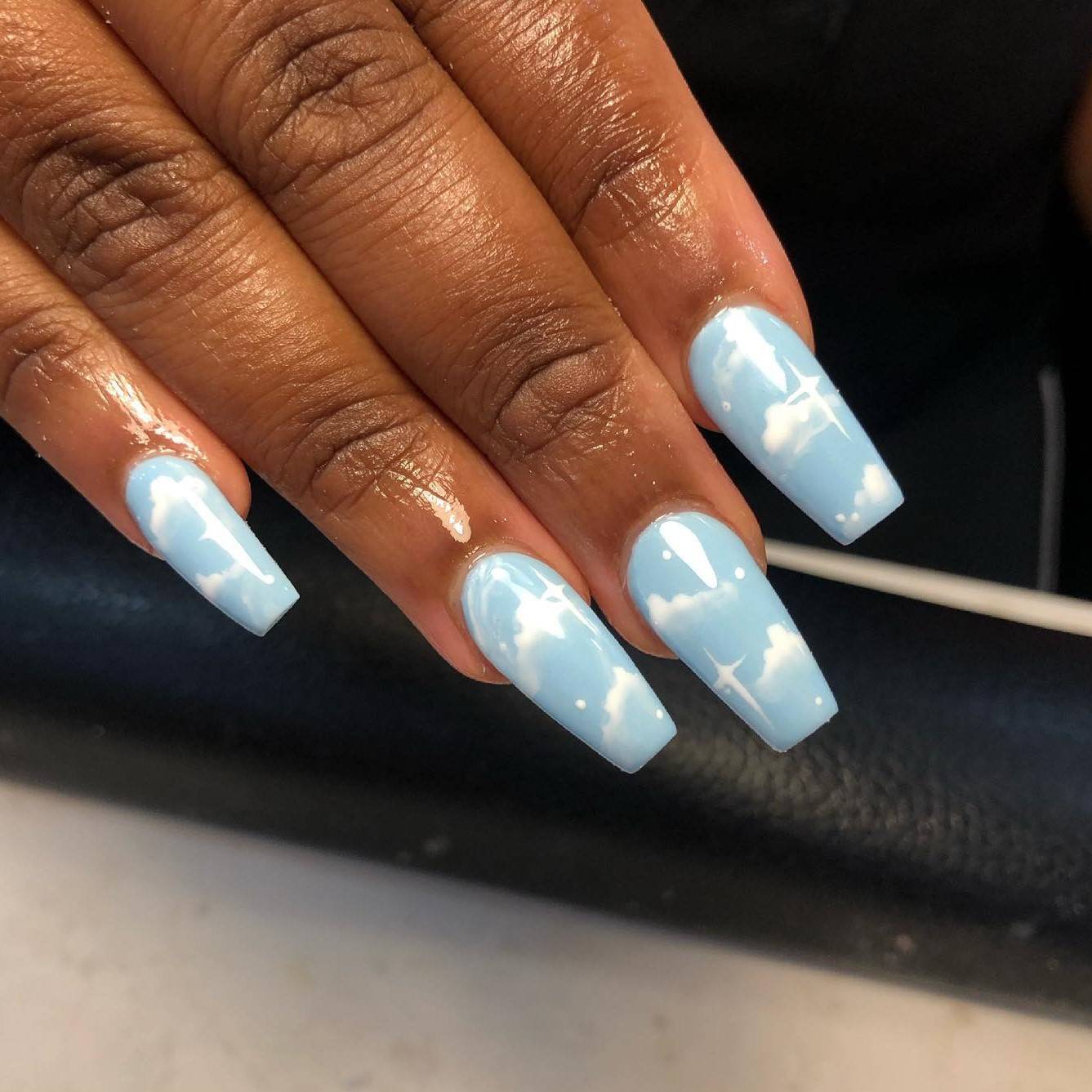 22.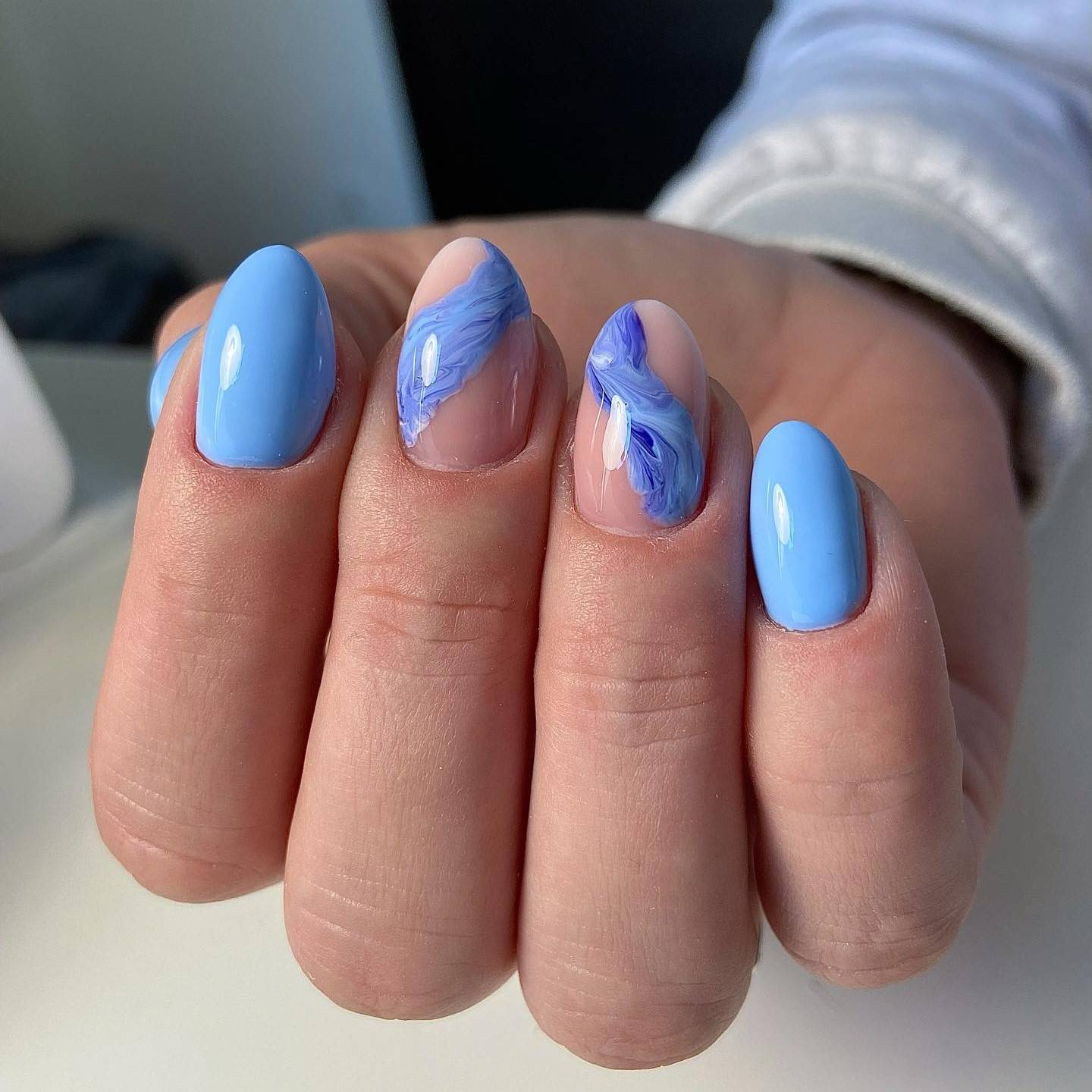 23.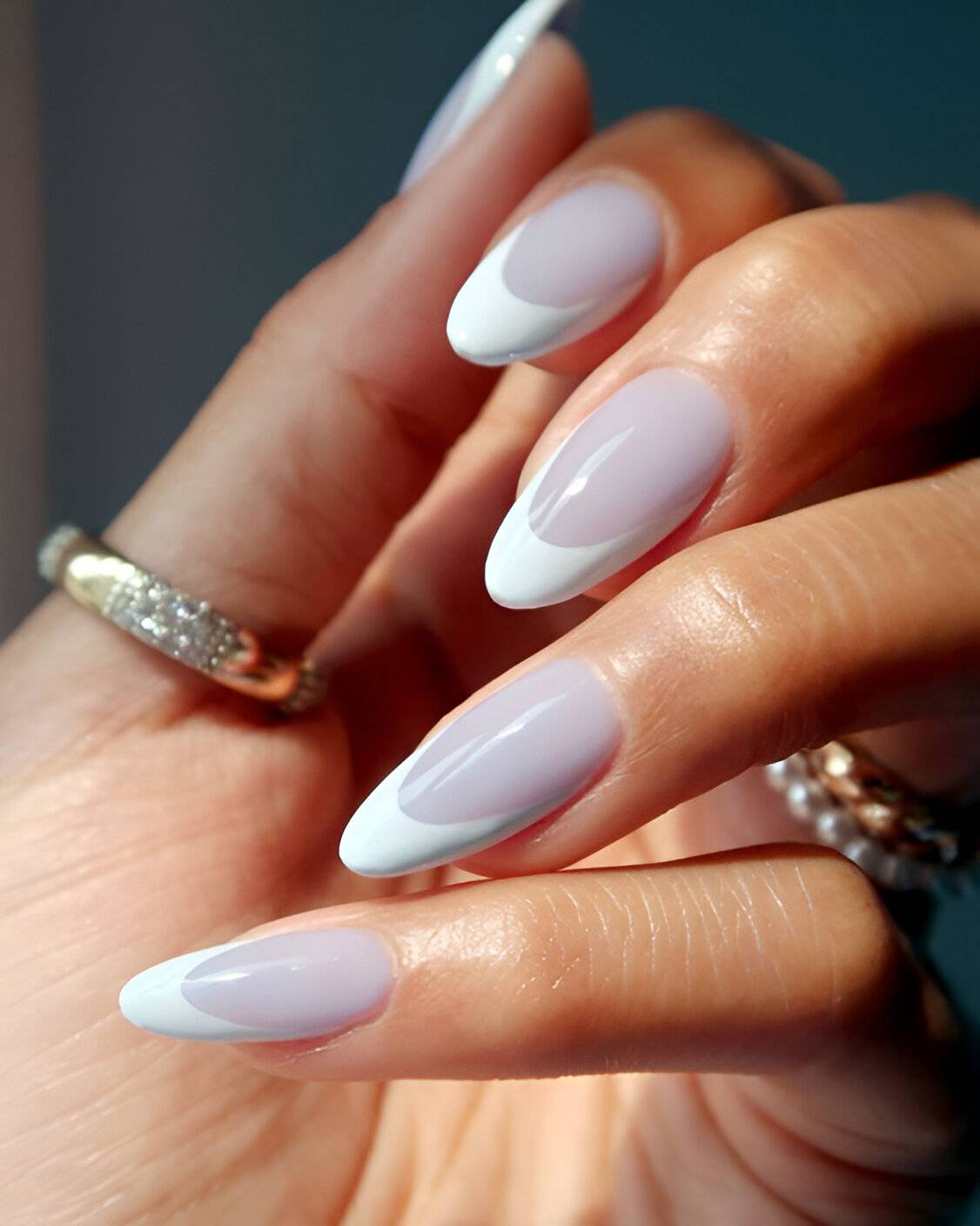 24.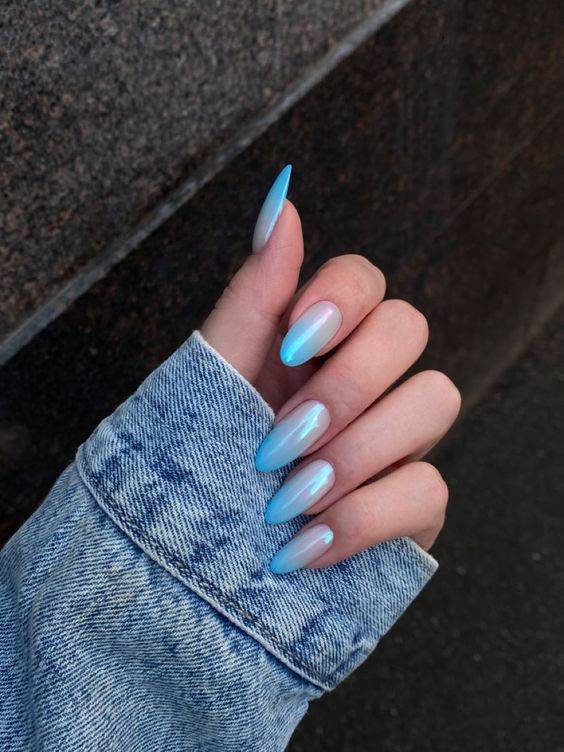 25.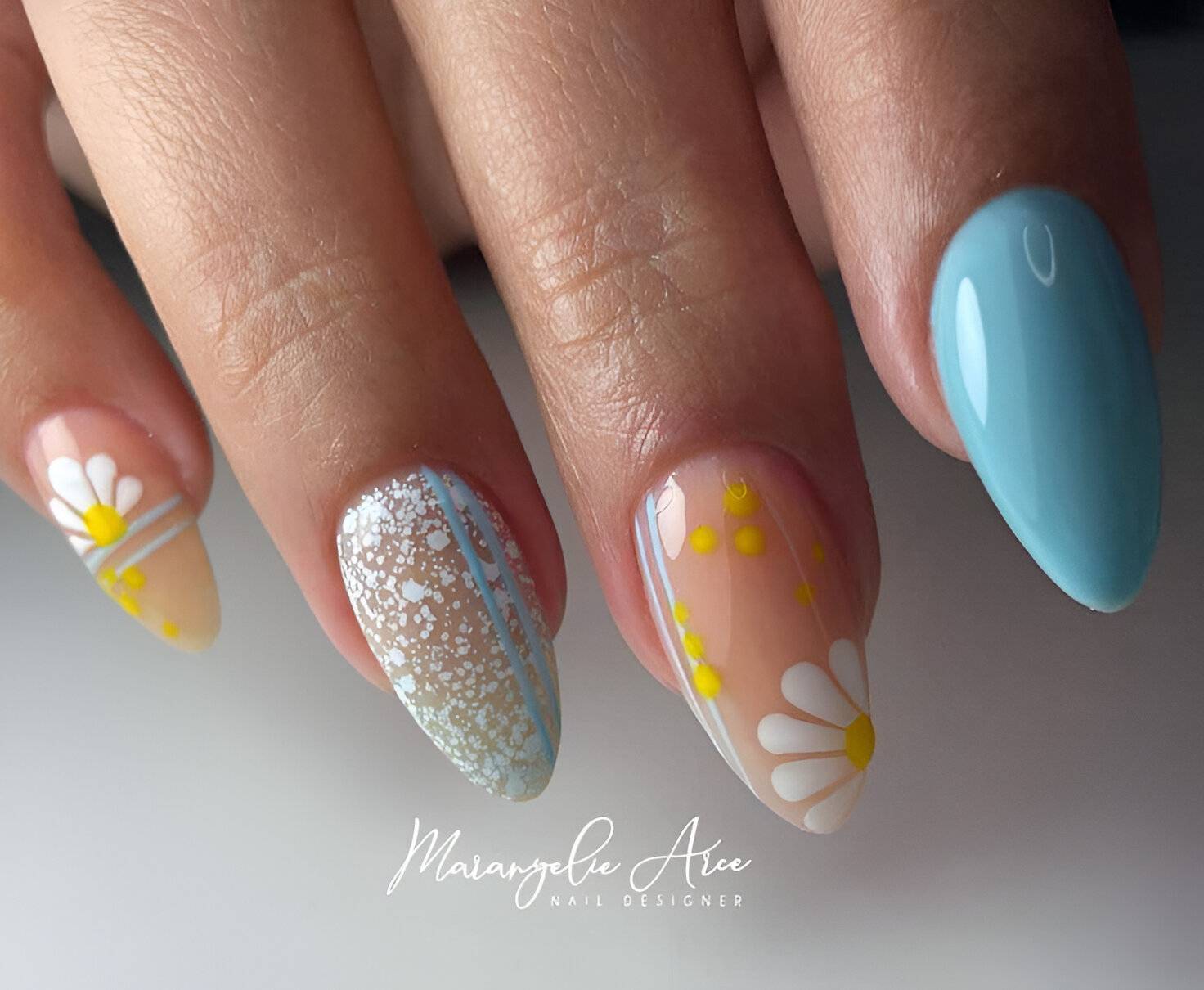 26.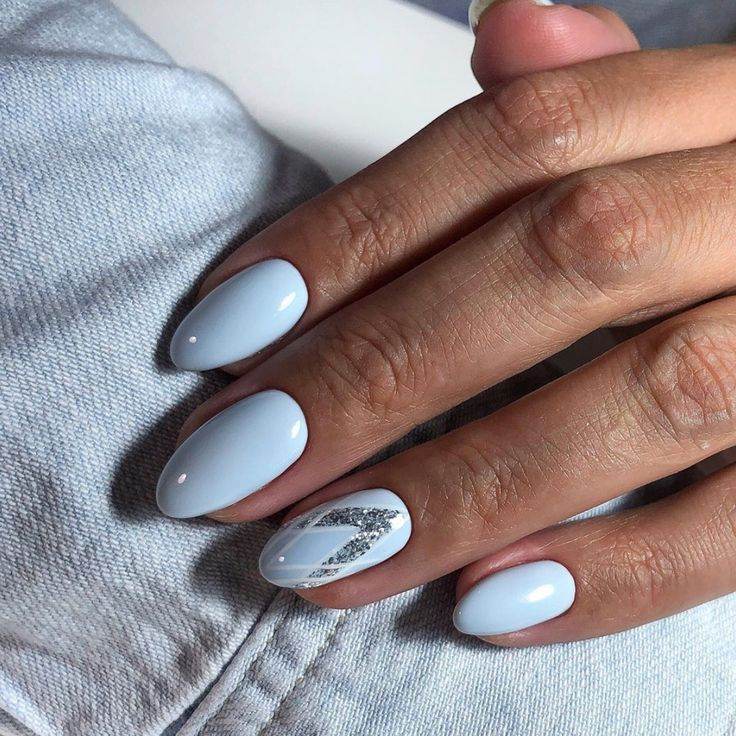 27.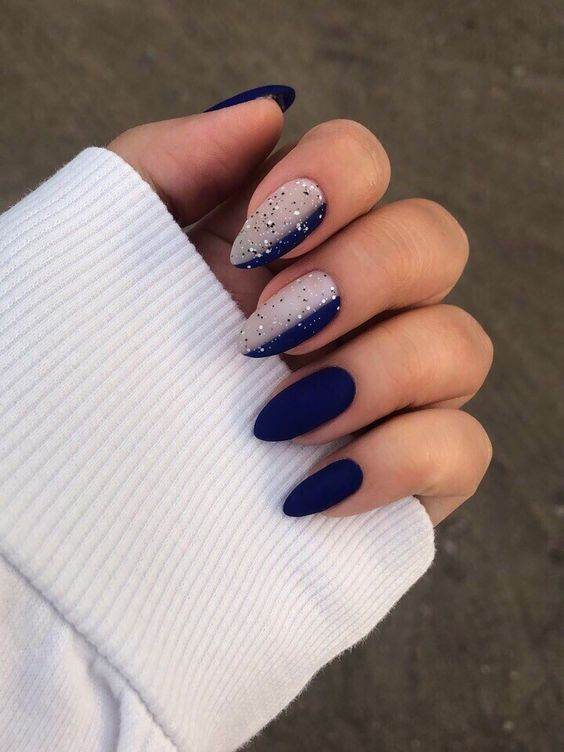 28.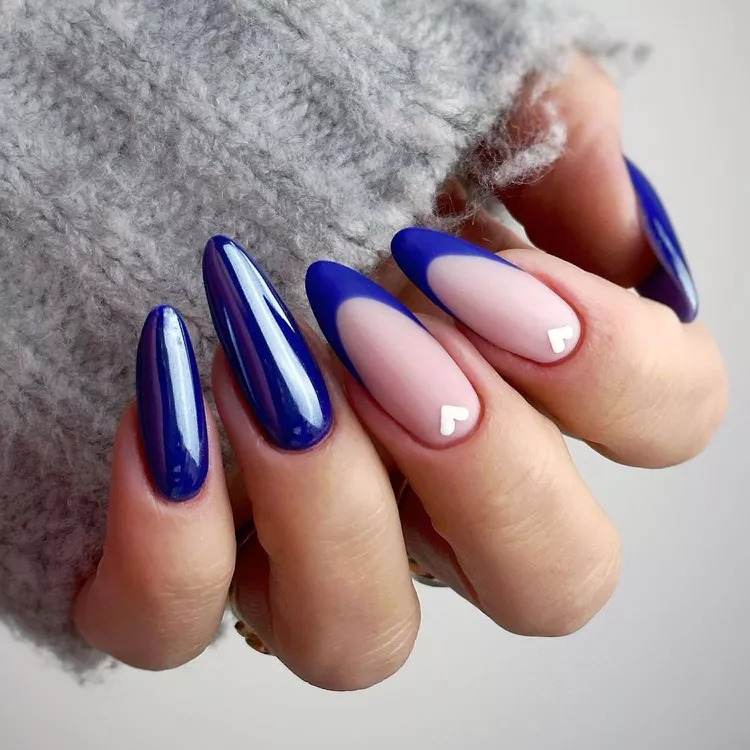 29.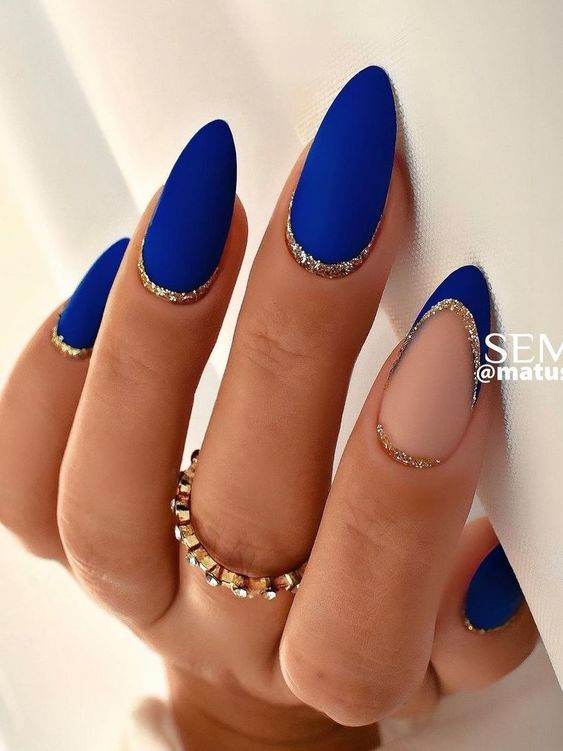 30.