Instead of buying vegetables outside, growing fresh and organic foods right in the home is a new trend that many people love applying in recent years. There are a lot of reasons that make the growing method at home become more and more popular. For example, they want to spend useful time growing more green vegetables for daily meals. Simpler, they also save your money by the way. The biggest reason maybe is all vegetables that aren't as nutritious as they used to be. The main causes of nutrient loss are growing foods in soil that is depleted in nutrients, cultivating fast-growing varieties that are harvested before maturity, focus on having larger fruit and being more productive. However, if you grow your own food, you have much more control over the process.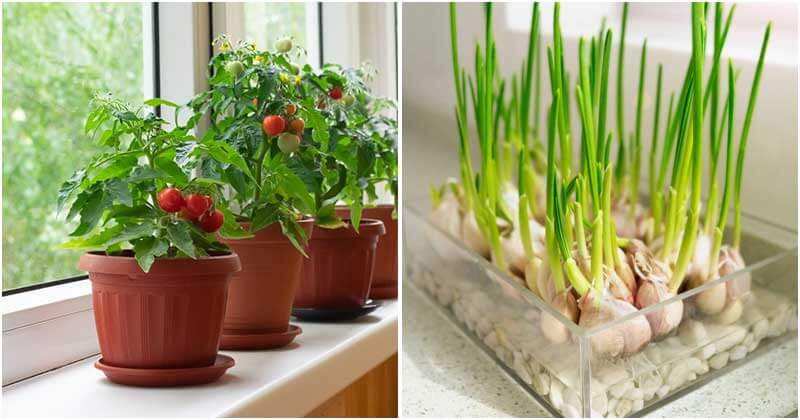 In this post today, we want to share a list of the 10 Healthy Vegetables That Can Grow Well Indoors. They are easy to grow, all you need is a sunny window and some extra time is enough for this purpose. For the best growth, you should give your veggies a good potting mix and use a pot or container with drainage holes. So, if you are love eating organic and tasty vegetables, these vegetables are the first choices. It's time to choose vegetables that have a short period of harvest and they must be the favorite of your family.
#1 Peppermint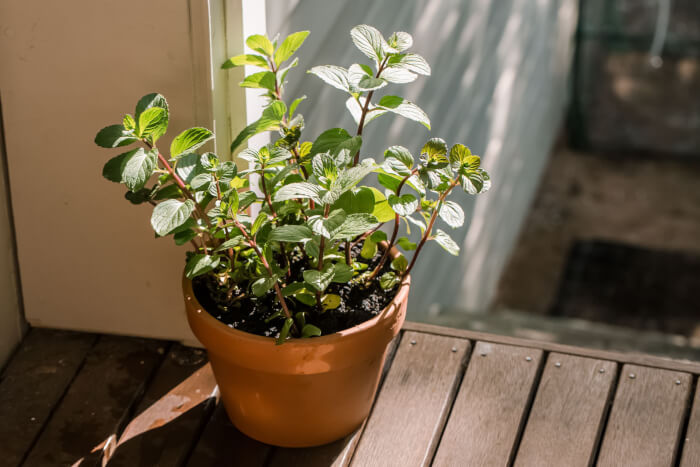 Source: Thespruce
Peppermint is a easy-to-grow herb in a pot with well drainage. For the best growth, regular water and place the pot in an area where the plant receives proper sunlight. This herb helps your endocrine system.
#2 Garlic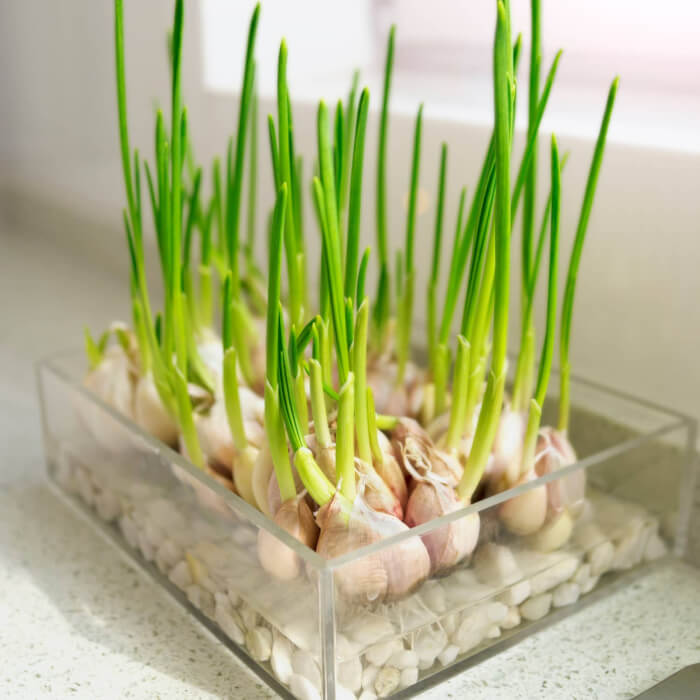 Source: Apartmenttherapy
Garlic is a superfood that has many benefits related to your health and you can grow it effortlessly. The roots of garlic are shallow, so it needs a deep pot and place in an area that your plants get the proper amount of sunlight. This herb does well in loose and well-drained soil. In addition, use liquid fertilizer to make your garlic plants happy.
#3 Parsley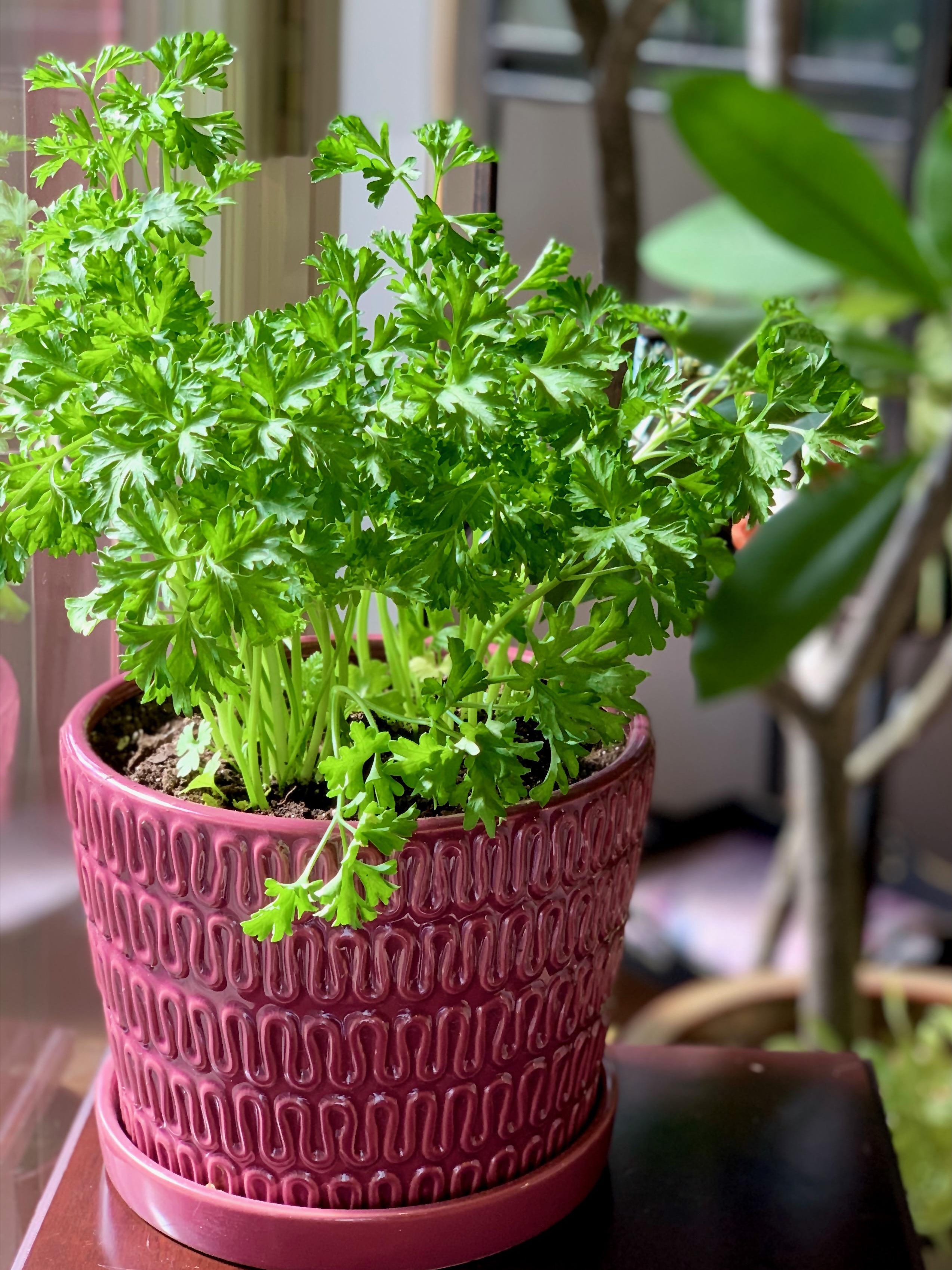 Source: Statesman
Parsley is high in vitamin C, vitamin B12, vitamin K, and A, it helps your bones strong and relieves joint pain. This herb needs a container that has drainage holes and enough bright sunlight for the growth.
#4 Microgreens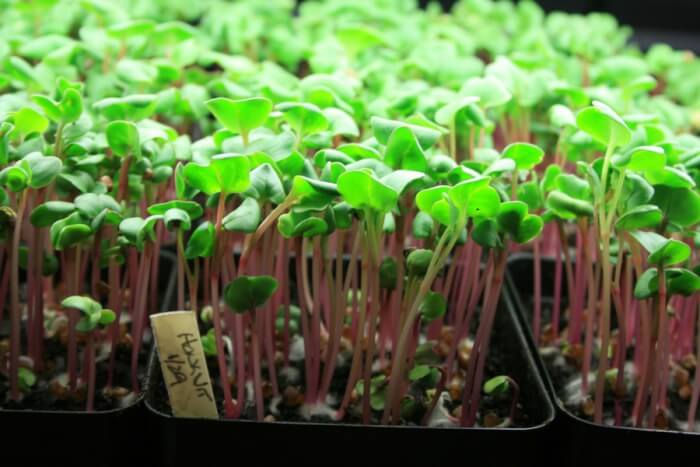 Source: Myproplants
Microgreens are a good source of vitamins A, C, K, folate, and all the other basic nutrients to your body. They are superfoods that you can easily grow in your house even if you are living in a flat. Grow basil microgreens in shallow trays on the moist soil and sunlight, so keep your trays on the windowsill and lightly mist the soil.
#5 Spinach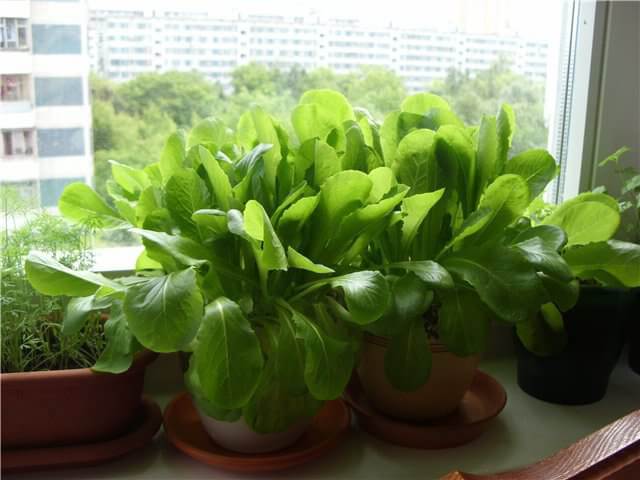 Source: Balconygardenweb
Spinach is a high source of iron and other minerals such as vitamin C, potassium, calcium, vitamin E, vitamin B6, vitamin B2, copper magnesium, and folate. This vegetable can be grown in a limited space like a windowsill. It prefers to grow in shade and get enough water daily.
#6 Beets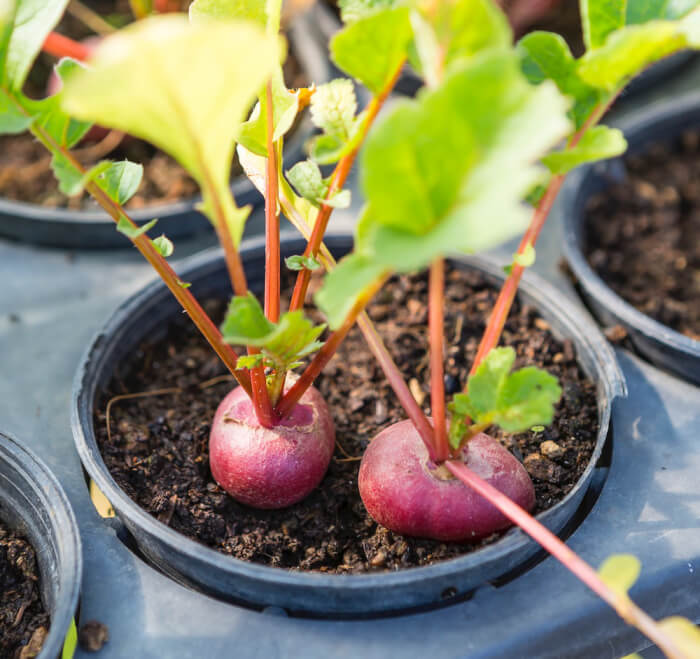 Source: Kellogggarden
Beets help to lower your blood pressure and increase stamina, and they contain high protein phosphorus, zinc, fiber, vitamin B6, and other nutrients. This vegetable thrives in rich soil.
#7 Tomatoes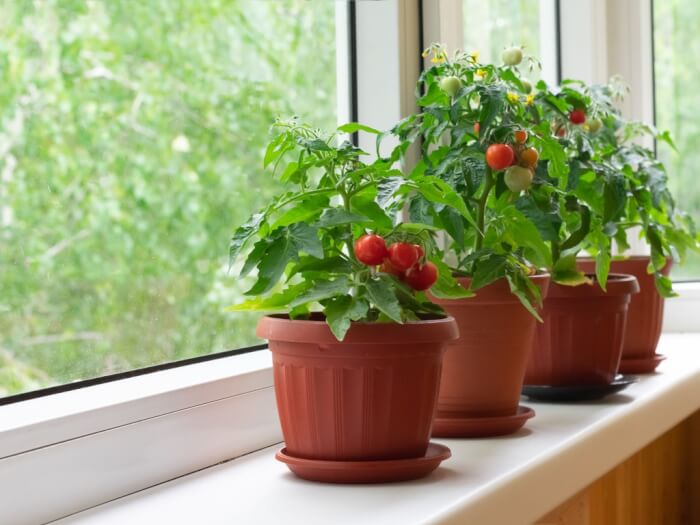 Source: Thecitywild
Tomatoes are easy to grow in a pot when they get proper sunlight.
#8 Kale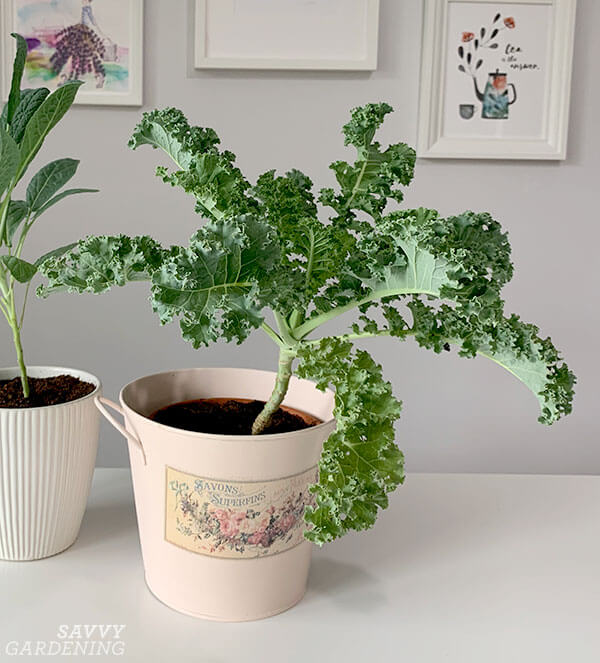 Source: Savvygardening
Kale is rich in fiber and antioxidants. You will not face any difficulty in growing kale indoor as it just needs an adequate amount of light, proper nutrients, and water to thrive.
#9 Mustard Greens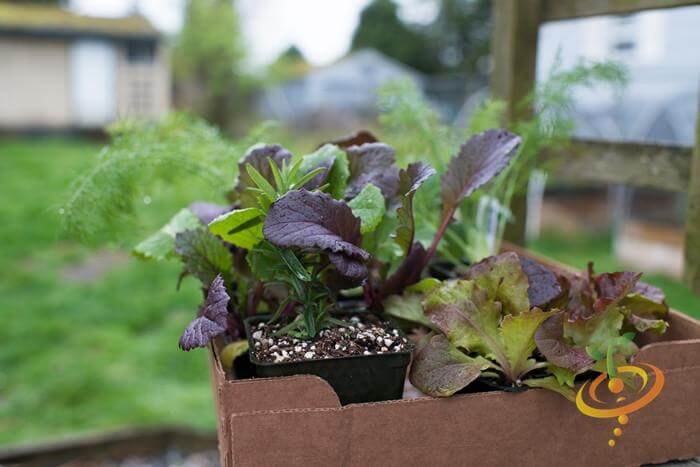 Source: Seedsnow
Mustard Greens is high in vitamin K which supports cardiovascular health and contains vitamin A, C, E, fiber manganese, and more. You can grow this vegetable easily in the home as the germination process is very simple.
#10 Cabbage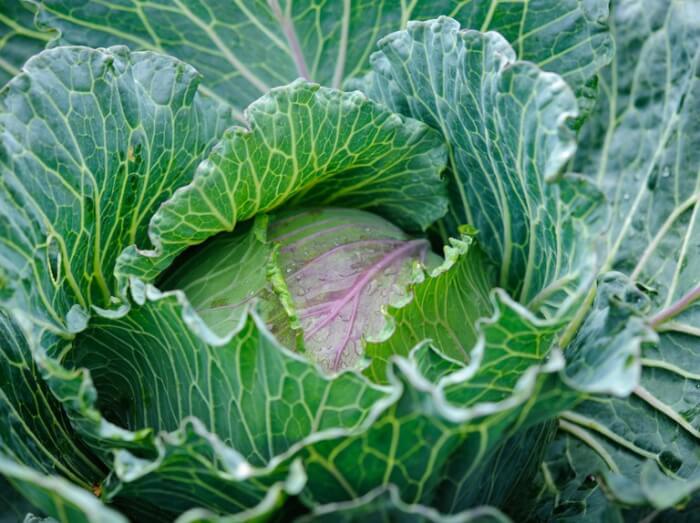 Source: Gardenersworld
Cabbage contains antioxidants that help to protect you from cancer and gives you energy and is good for your healthy skin. To grow this vegetable, you need a planter that is at least 10 inches deep and 12 inches wide with rich, loamy loose soil. Place them in a sunny area and water regularly.