Not only is your inside decorated with plants, but your front door entryway also deserves to be added to the beauty of plants to give you a green and personal living space. Here are 13 Beautiful Plants for Front Doors to welcome your guests with style by adding a touch of green to the front door, even they also bring spirit values you will love to know such as money, fortune, or luck. Some are capable of purifying the air which can improve your life more comfortable.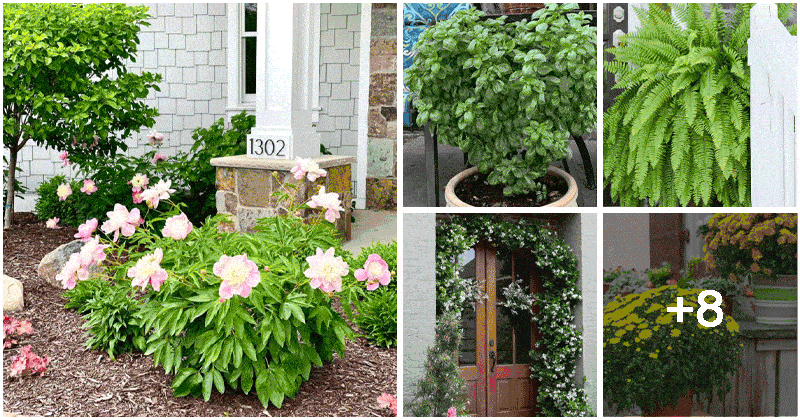 Every plant is a little bundle of joy, setting plant pots at the front door is a perfect way to show your love of plants if you have little or no yard for a garden. Most of these plants are easy to grow, adapt to any conditions, and do not require any gardener's effort. So, if you are planning to decorate your entrance then you can consider bringing these lucky plants in front of the house with a positive aura and have luckless things for free.
#1 Areca Palm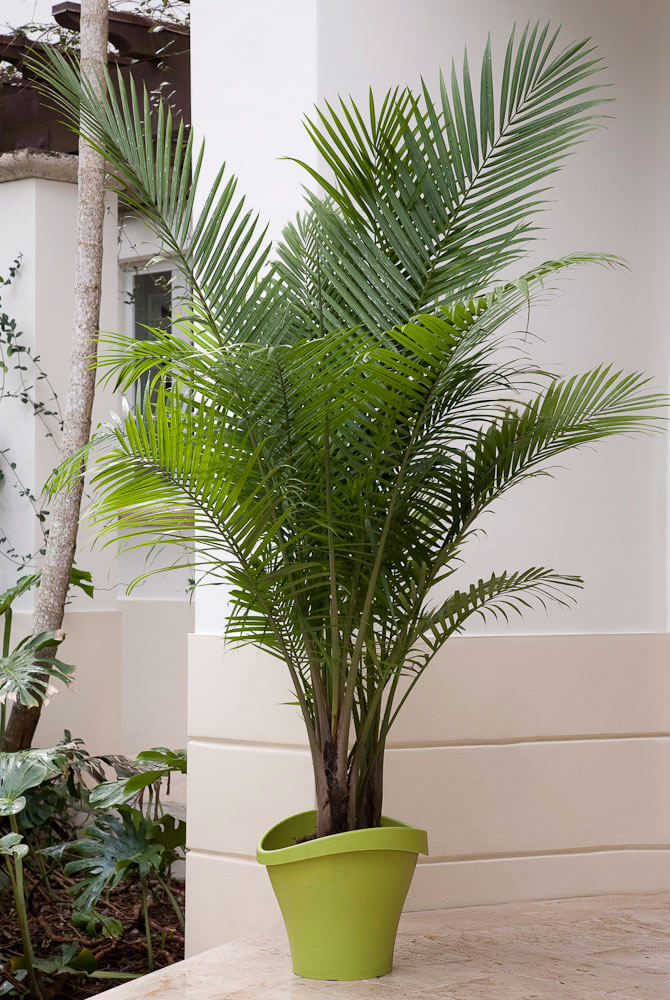 Source: Costafarms
In Feng Shui, it said that growing the Areca Palm plant at the front door will bring positive vibes while keeping the negative energy away from your home.
#2 Boston Fern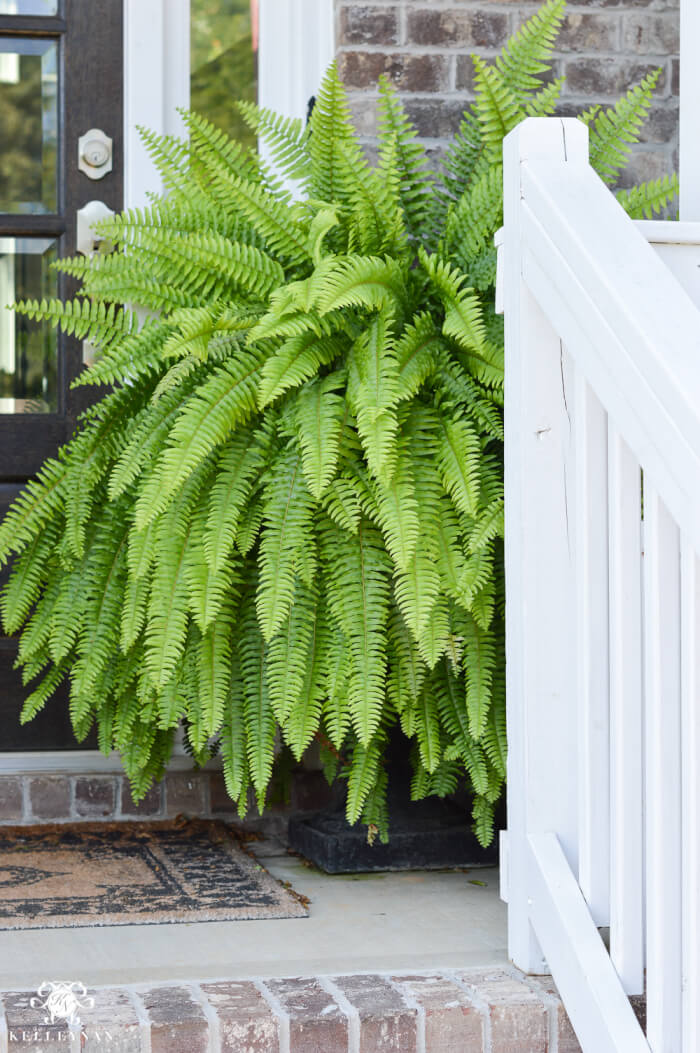 Source: Kelleynan
Boston Fern is a tropical plant that brings many benefits such as prosperity, fortune, and good luck. You can grow it in pots, containers, or hanging baskets at the front door.
#3 Citrus Tree
Source: Gardenista
The citrus Tree brings good luck and fortune according to Feng Shui. You can choose a dwarf citrus tree type and grow it in the front door to keep the negative energy at bay.
#4 Peony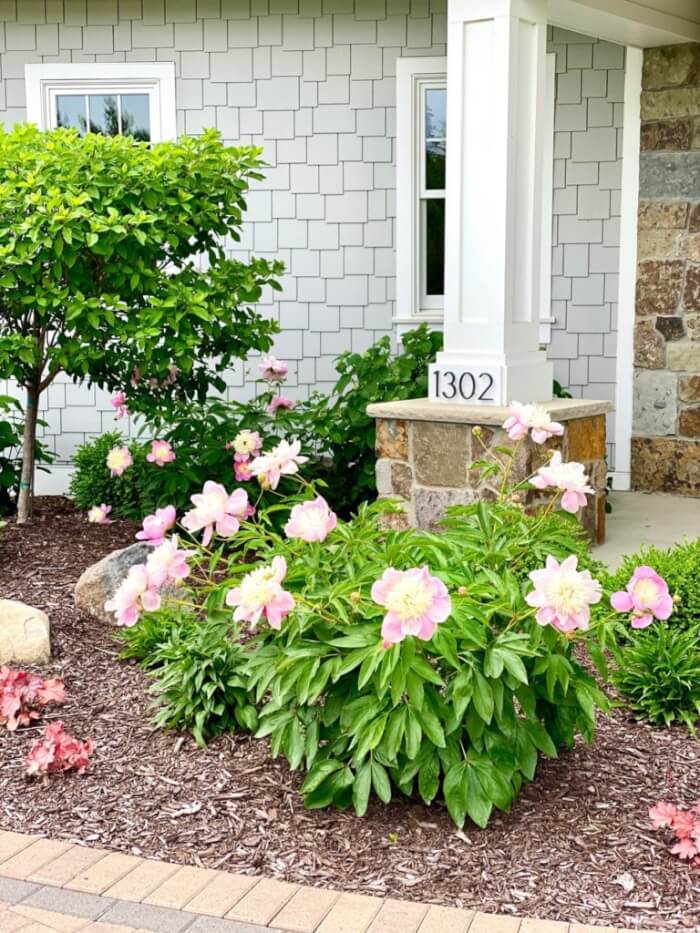 Source: Styledwithlace
Peony displays stunning beautiful flowers that symbolize romance, happy marriage, love, and luck. Planting peonies in the front doors or the entrance will bring prosperity and wealth.
#5 Orchid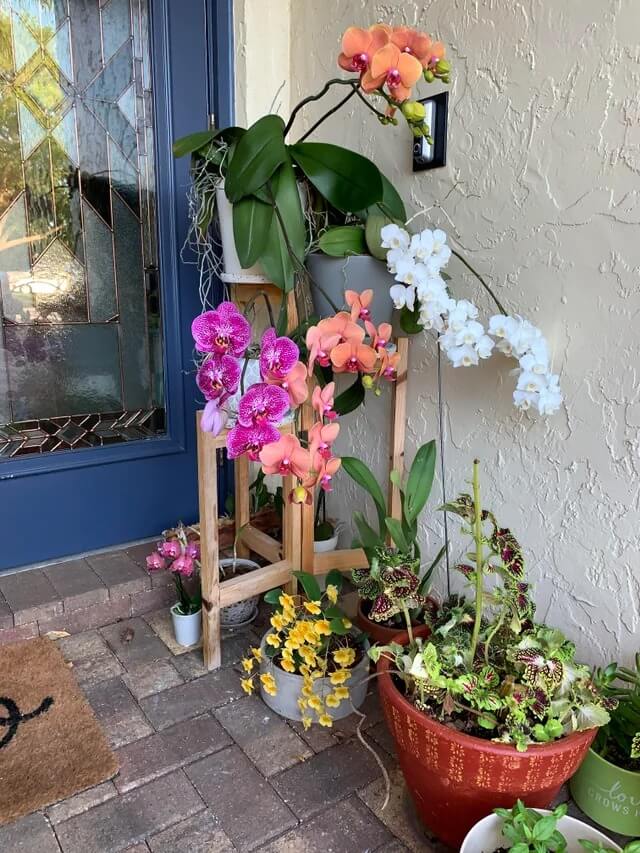 Source: Reddit
In ancient Japanese culture, the charming flowers of orchids bring fortune, luck, positive energy, and love to your home and life if grown near the front door.
#6 Basil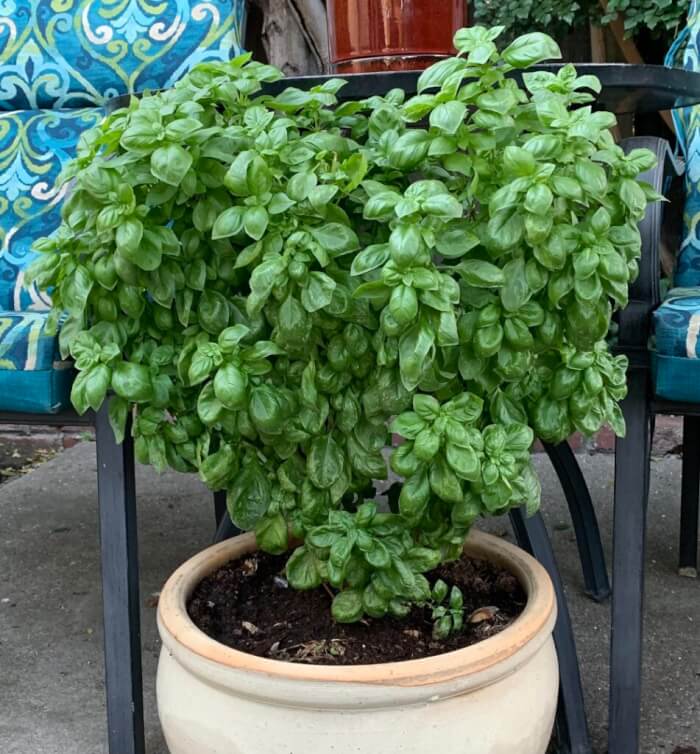 Source: Patgarden
According to Greece Culture, sweet basil brings health and luck, so you can grow this herb at the front door to get good fortune and ward off diseases.
#7 Umbrella Plant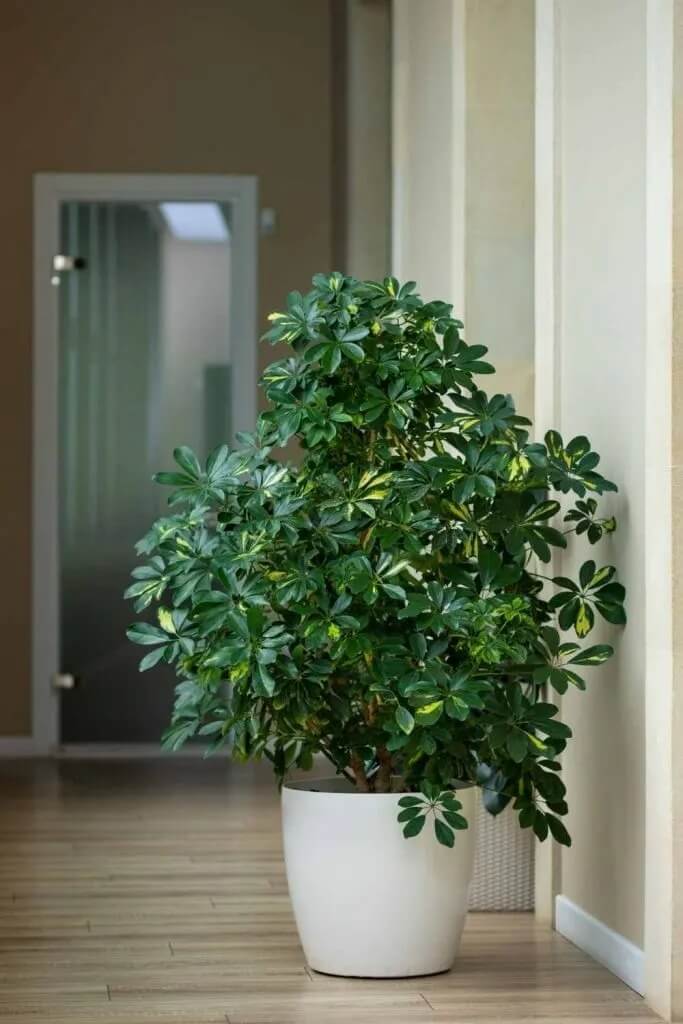 Source: Thecontentedplant
Umbrella Plant symbolizes positivity and wealth according to Feng Shui. You can grow the plant inside or outside of the front door.
#8 Sage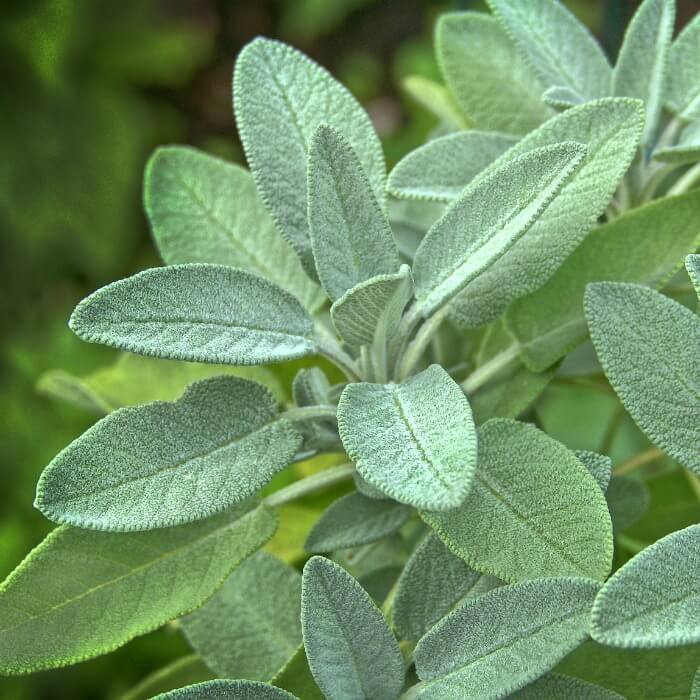 Source: Thegardeningcook
Sage plants help block negative energies and all evils flow. You can grow it at the front door to get rid of all negativity in your living space.
#9 Jasmine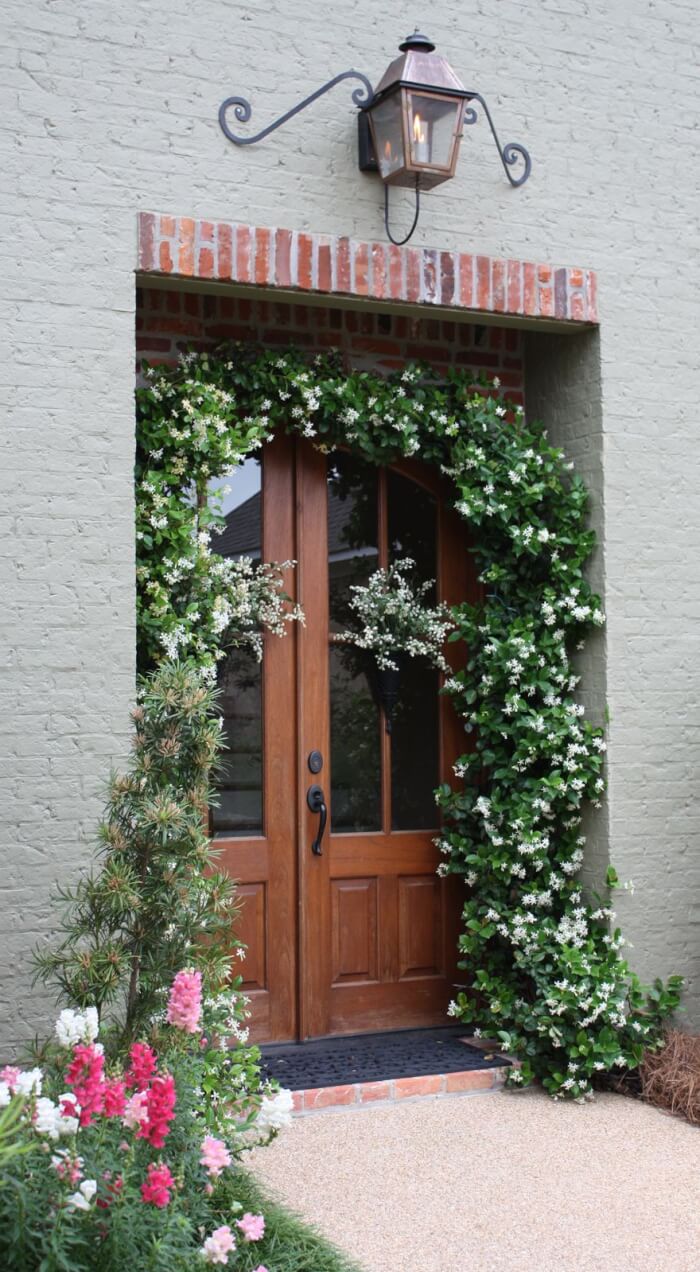 Source: Pinterest
According to many Country cultures, including Feng Shui, Vastu, and Kanso, the Jasmine plant brings love and wealth when grown in the front door on either side.
#10 Morning Glory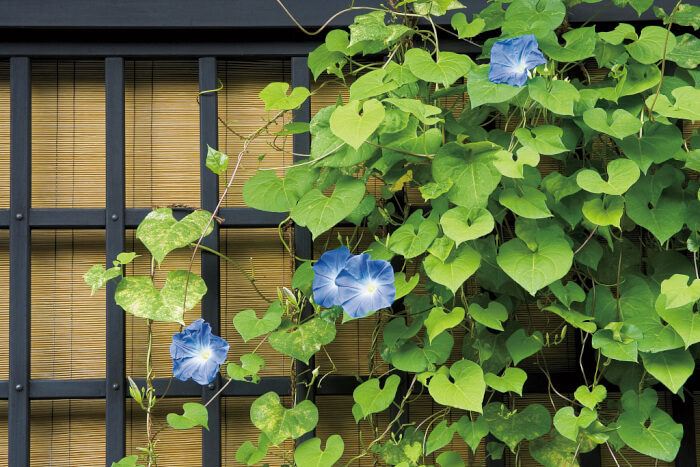 Source: Cgtn
Morning Glory is a beautiful vining plant that brings positive affect to your house, according to Asian cultures. Growing it at the front door or window invites good luck to the family.
#11 Chrysanthemum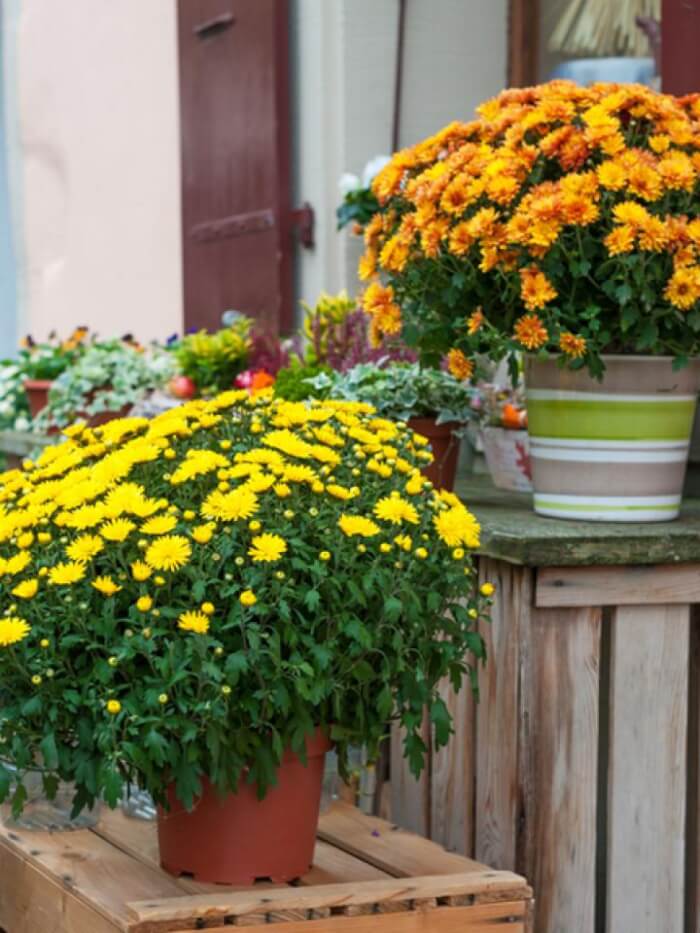 Source: Thejoyofplants
Chrysanthemum offers round flowers with bright colors. It is a symbol of luck in many Asian cultures; and in European countries, its beautiful flowers signify an expression of sympathy.
#12 Pothos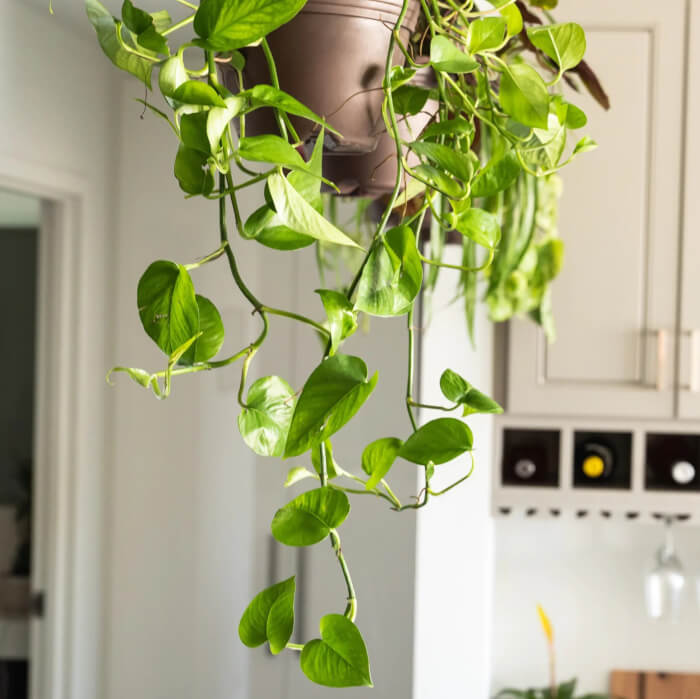 Source: Soilandclay
Pothos symbolizes auspicious and attracts money and wealth, according to Feng Shui. Also, this vining plant also brings health benefits by purifying the air. It looks great when grown in hanging baskets at the front door.
#13 Jade Plant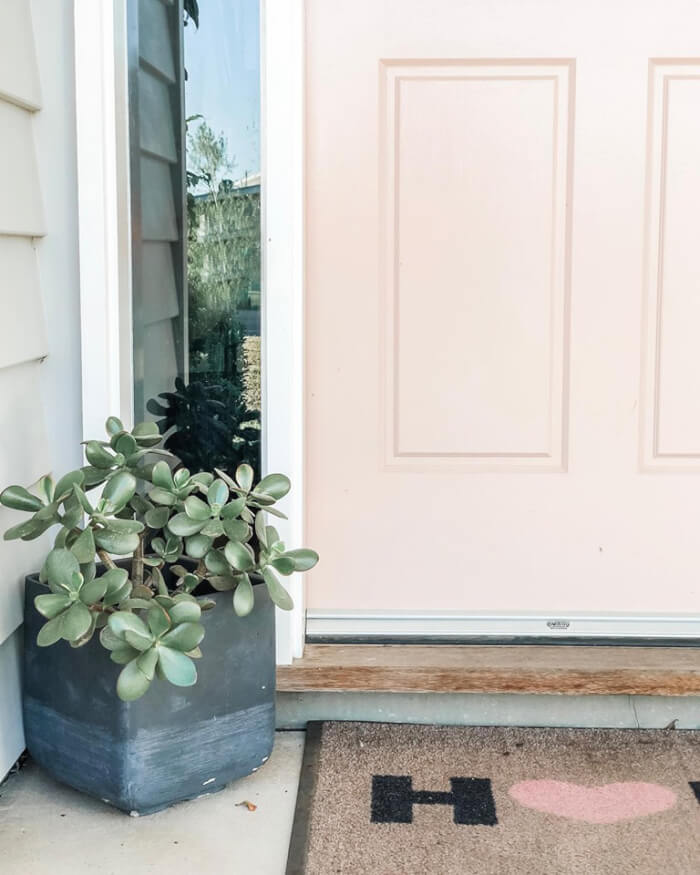 Source: Katrinaleechambers
Jade Plant is a long-living and easy-to-care plant. According to Kanso, this succulent type attracts good vibes.