Although growing vegetables will take a long time to wait, if you want to harvest quickly, you are in the right place to get your own organic garden. In the post today, we've listed the 18 Fast-growing Seeds To Sow For Harvesting In Just A Month. They also are easy to grow with basic care requirements. Check them out with us!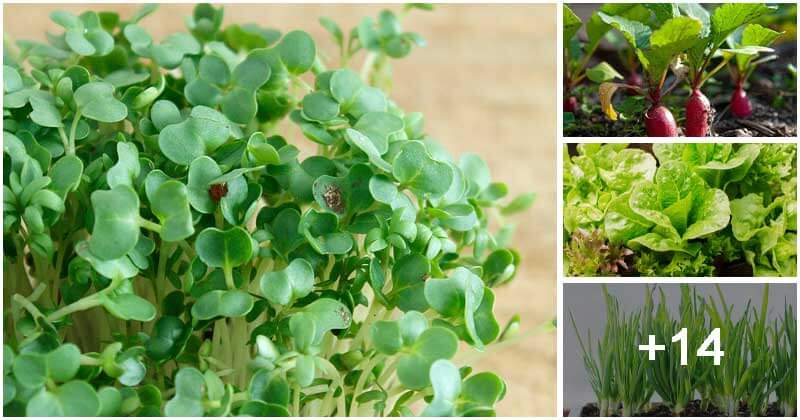 If you live in an apartment, you don't have more space to grow them, you also have your own green vegetable garden right in your living space because there are some salad greens and sprouts that grow well in containers in your kitchen windowsill or benchtop. Regardless of you have a large garden or not, it isn't the problem here. Growing them by yourself, you will have the best taste for your fresh flavors. Now, tasty and organic vegetables are ready for your favorite dishes in flash.
#1 Mustard Greens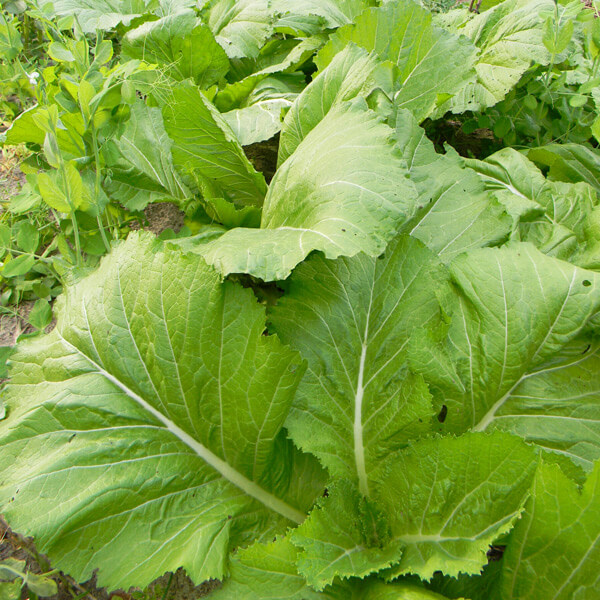 Source: Thesurvivalgardener
Baby mustard greens can be harvested in about 12-15 days after it sprouts. Its germination time is from 4-7 days.
#2 Radish Greens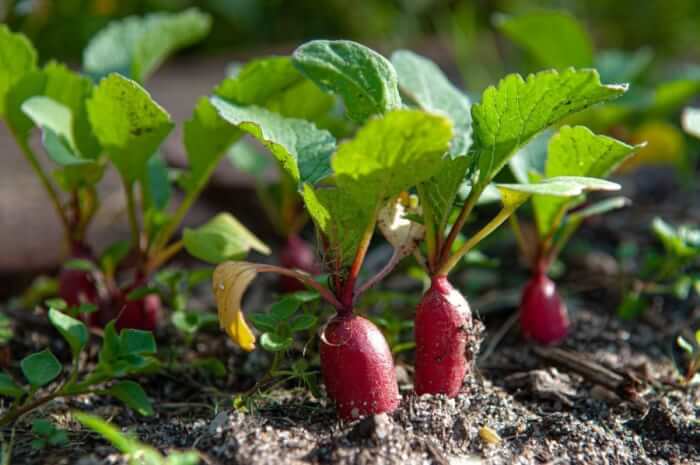 Source: Thepracticalplanter
You can start to pick radish greens when the leaves appear tender and young in about 12-15 days.
#3 Cress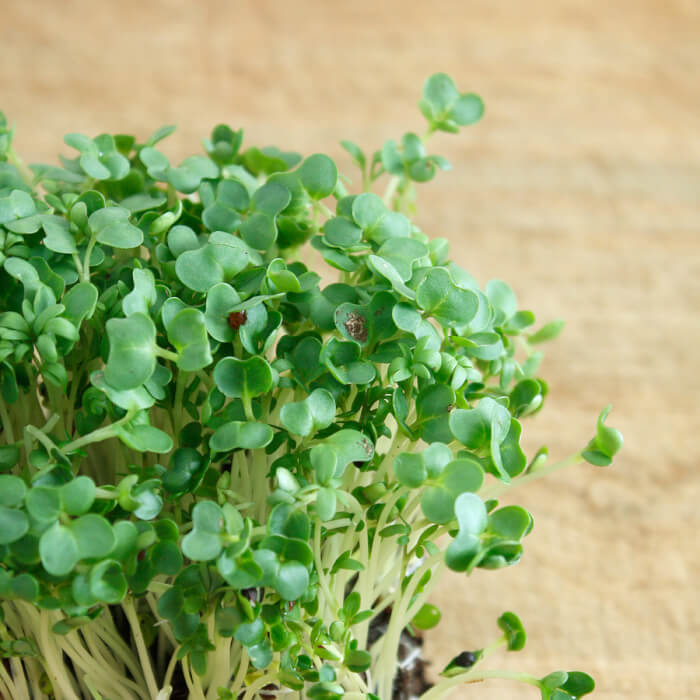 Source: Harvesttotable
Cress can be picked a few leaves in 10-14 days after germination or once they are 3-4 inches tall.
#4 Turnip Greens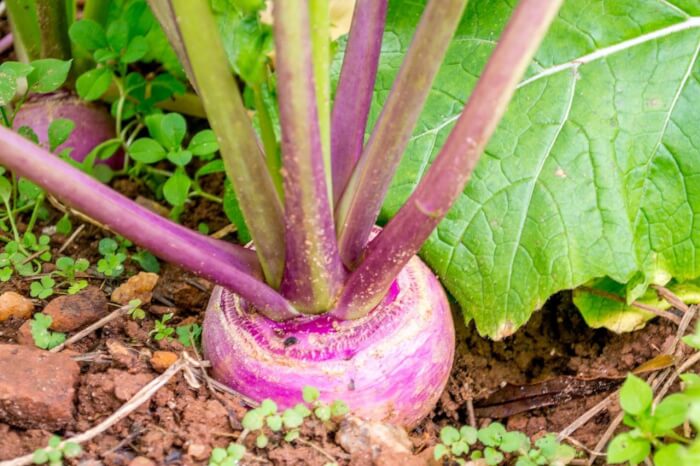 Source: Hgvt
Baby turnip greens are ready to be harvested in 18-20 days because they taste much milder when they are younger.
#5 Green Onions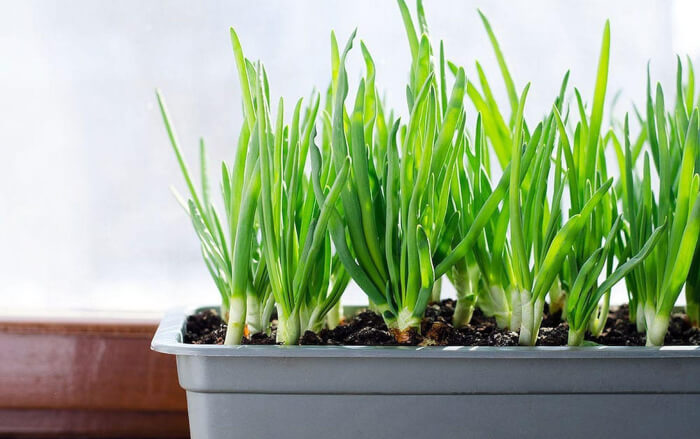 Source: Sanmarcosrecord
You can harvest the leaves when they are young, and the tops grow about 5-6 inches tall, which usually takes 14-20 days.
#6 Lettuce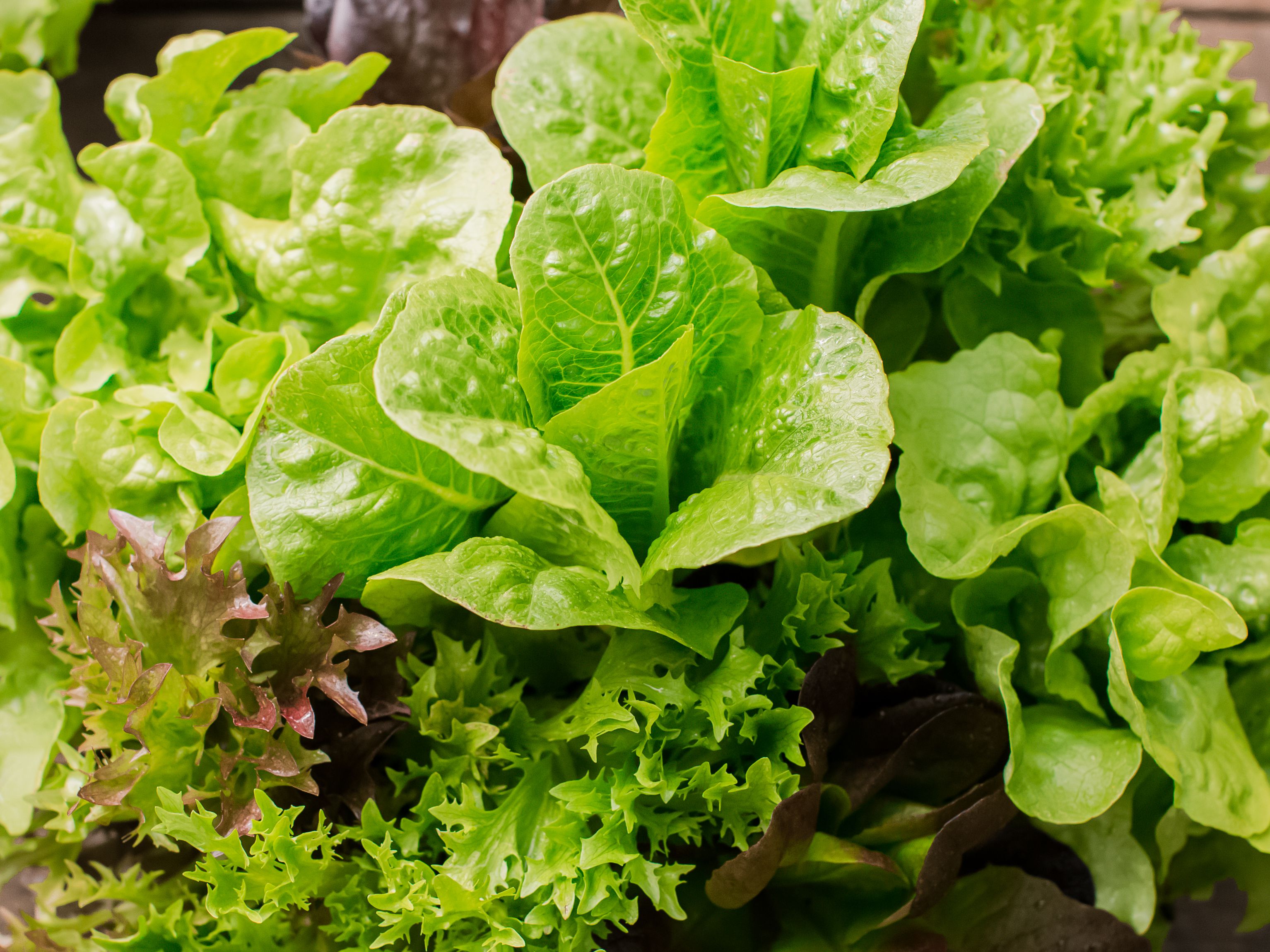 Source: Thespruce
You can start plucking out a few leaves when the baby lettuce reaches a height of about 3 inches in two weeks after germination.
#7 Sunflower Shoots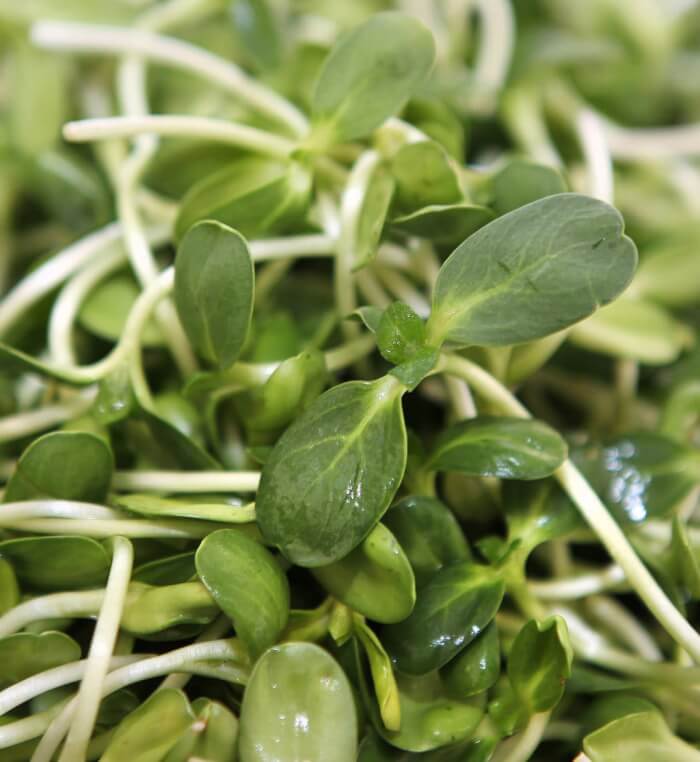 Source: Nytimes
Sunflower Shoots start to be picked the tender and young leaves once the shoots appear in 5-12 days and grow 3-4 leaves.
#8 Pea Shoots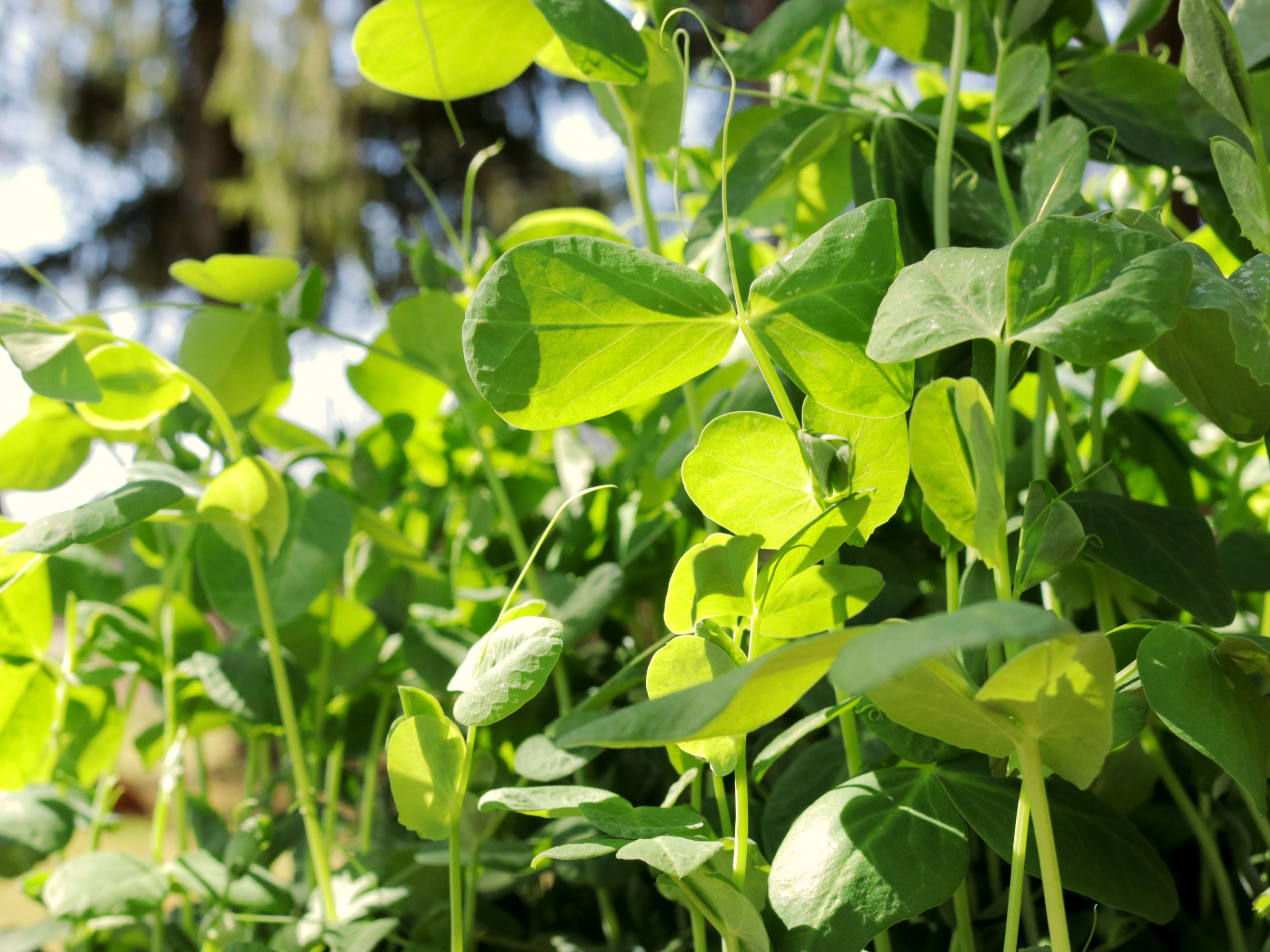 Source: Thespruce
You can start picking pea greens when they are at least about 4 inches tall in 2-3 weeks' time.
#9 Baby Spinach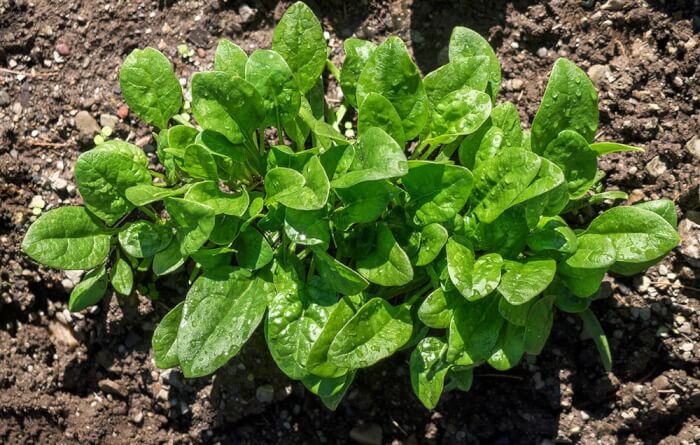 Source: Goodhousekeeping
You can start harvesting the sweet baby spinach leaves in about 15-18 days after germination.
#10 Celery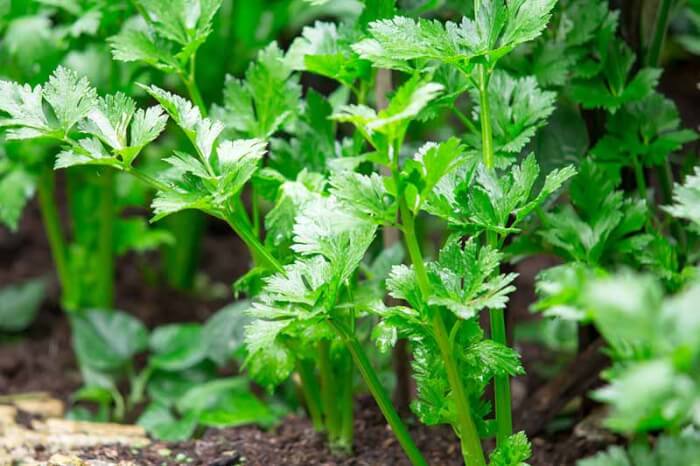 Source: Gardenerspath
The greens of Celery are ready to be picked after 15-18 days.
#11 Fenugreek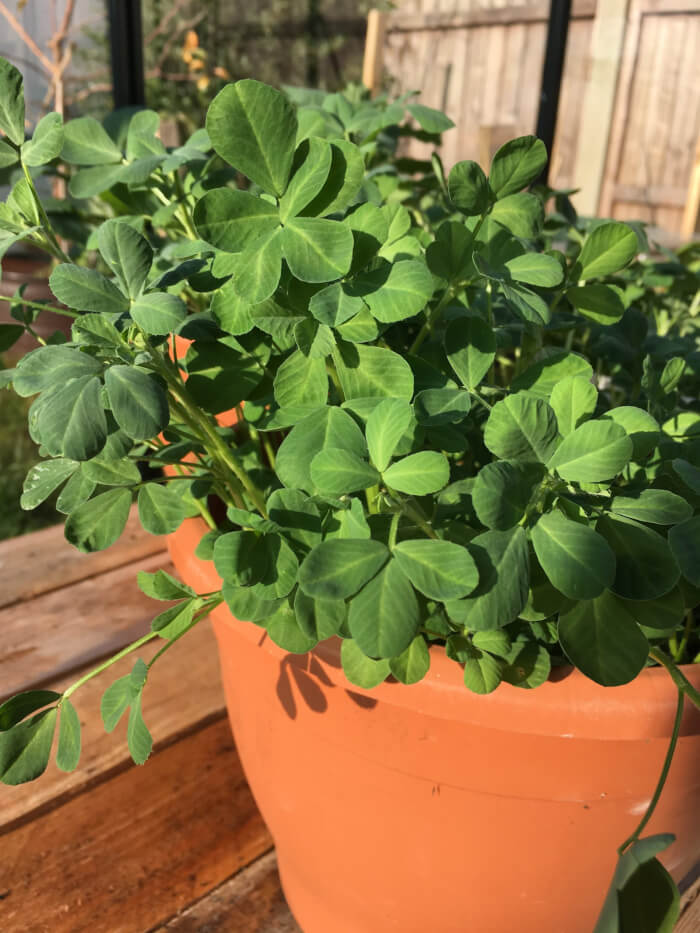 Source: Growwithhema
You can start harvesting Fenugreek 10-14 days after the germination of seeds.
#12 Microgreens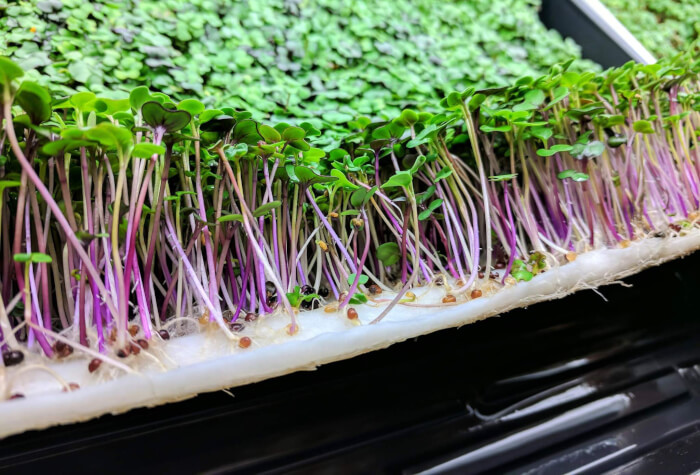 Source: Vegbed
Microgreens can be cut within 12-14 days from sowing.
#13 Mibuna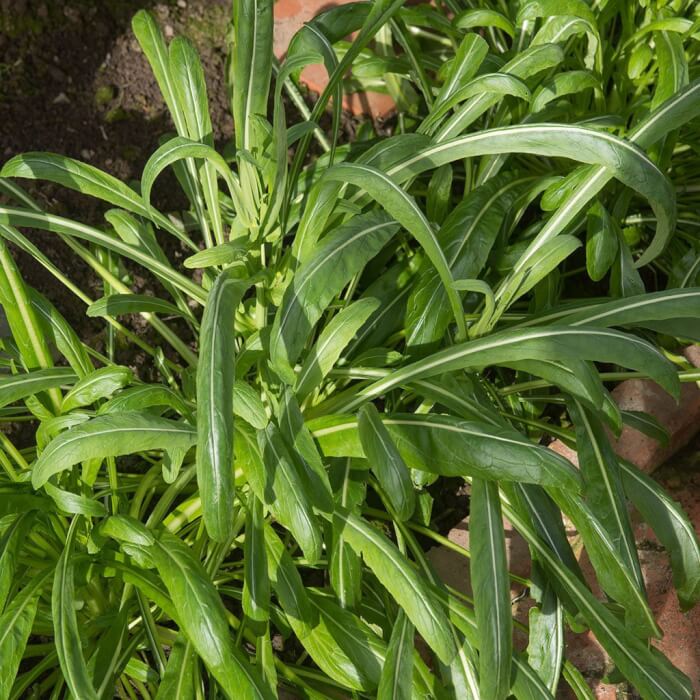 Source: Anniethingonline
You can start to pick The small and tender leaves of the Mibuna in 18-20 days.
#14 Rapini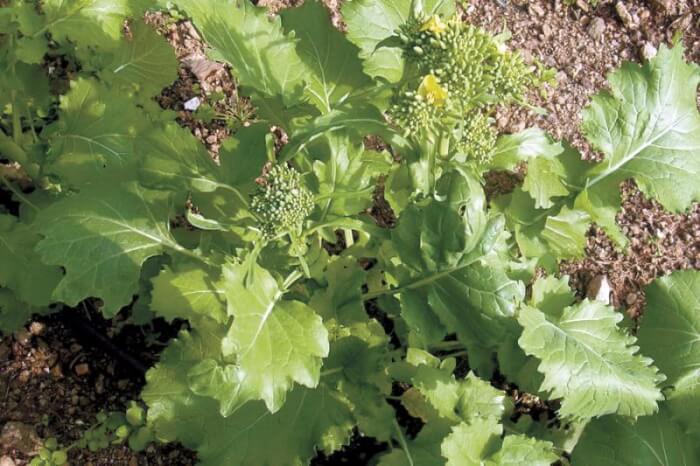 Source: Capegazette
You can pick young rapini leaves when they are small and tender after 18-20 days.
#15 Arugula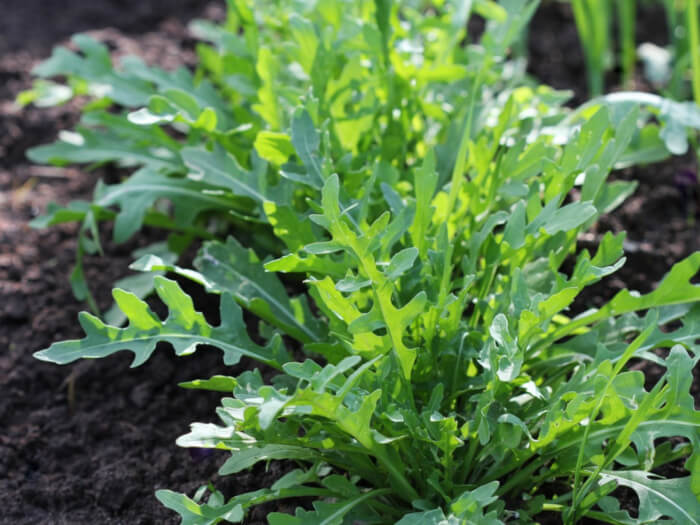 Source: Gardeningknowhow
You can pick baby leaves once they reach 2-3 inches in length after 14-20 days.
#16 Beet Greens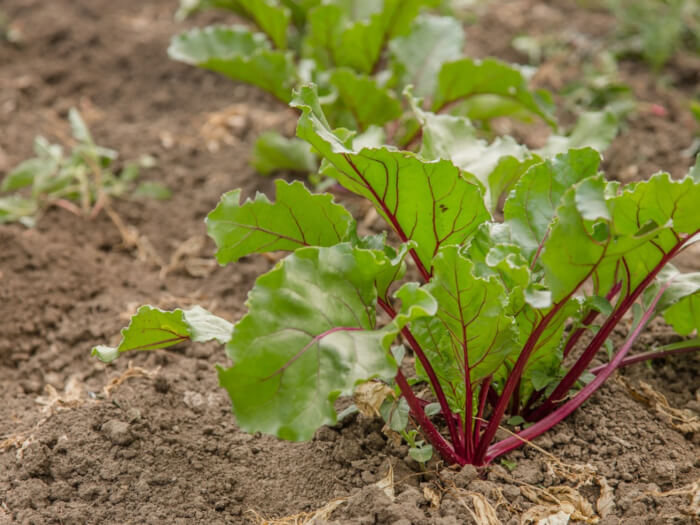 Source: Gardeningknowhow
Beet Greens are ready to be cut the tender greens in about 15 days.
#17 Mizuna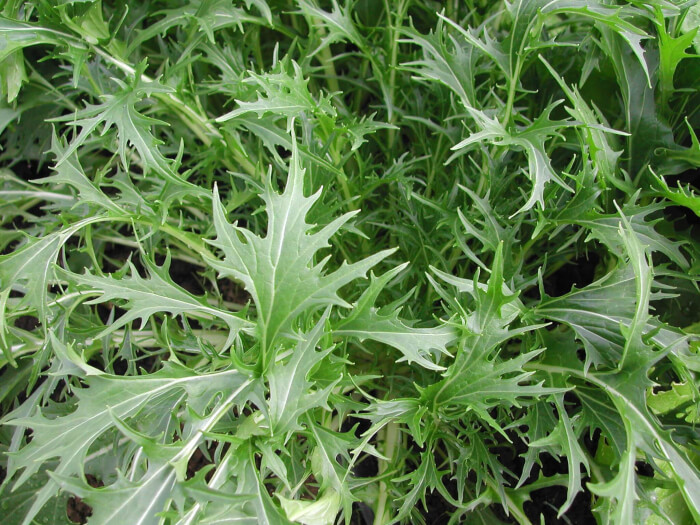 Source: Plantinstructions
You can pick the greens of the Mizuna after 15-20 days.
#18 Pak Choi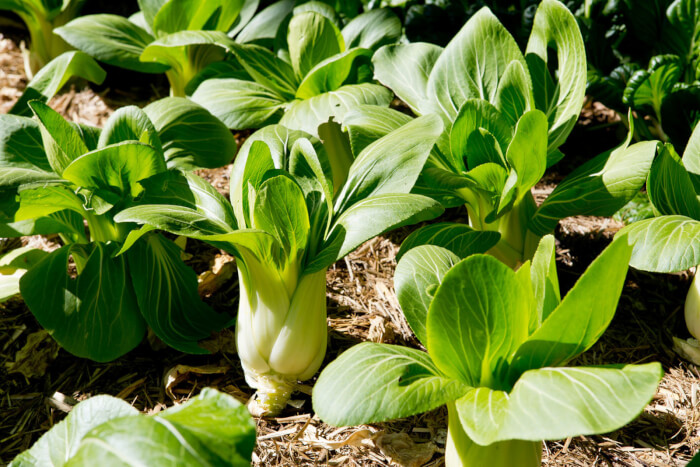 Source: Gardeningknowhow
Pak Choi is ready to be harvested the tender baby greens within 17-20 days from sowing.