A point that can be seen every summer is that girls start to find a new style for their nails. 2022, bright and vibrant colors promise to take the throne again. Let's take a look at 25 very pretty and trendy summer nail designs with many different styles, especially for you.
Ocean trendy summer nail designs
If you've been to the beach, why not do a sea-based nail design with textures, gel clusters of marine creatures like starfish, seashells, boats, and swimming buoys… right? You can combine these types of gel powder with nail polish colors such as blue, white, and metallic. Just looking at these meticulously painted nails and toenails bearing the breath of the ocean is enough to get you ready for your beach trip.
#1
Source: unknown
#2 TURQUOISE & GOLD MATTE DESIGN
If you're thinking that glitter and matte don't work well together, then just look at this photo to prove you wrong.
Source: melim elr
#3
Source: Nail Art
#4
Source: unknown
#5
Source: unknown
#6
Source: unknown
#7
Source: unknown
#8
Source: unknown
#9
Source: unknown
#10 PERFECT SUMMER NAILS
The more colours the better.  That's what summer is all about.
Source: badgirlnails
Fruit trendy summer nail designs
Beautiful summer nail designs that use patterns to highlight will be suitable for simple girls who do not want to be too prominent as well as do not like the fussiness and entanglement of gel powders, or nail stones. … Some typical motifs of summer such as fruit motifs (watermelon, pineapple, strawberry, orange, lemon) are suggestions for you to have a beautiful nail set to the beach.
#11 CUTE WATERMELON DESIGN
For the past few years, fruit has been a popular choice for nails and fashion.
Source: lettslook
#12
Source: nailstayco
#13
Source: bernasnails
#14
Source: unknown
#15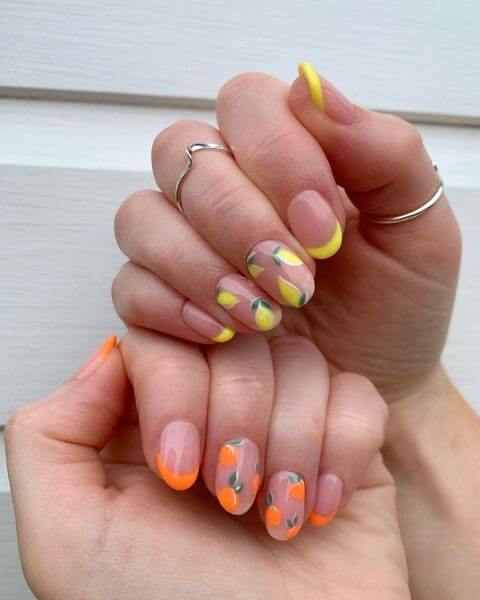 Source: unknown
#16
Source: Chelseaconnor_Naileducator
#17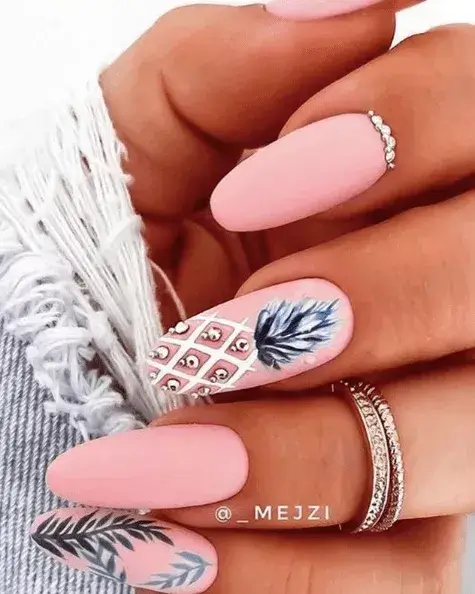 Source: _Mejzi
#18
Source: Clari's Nails
#19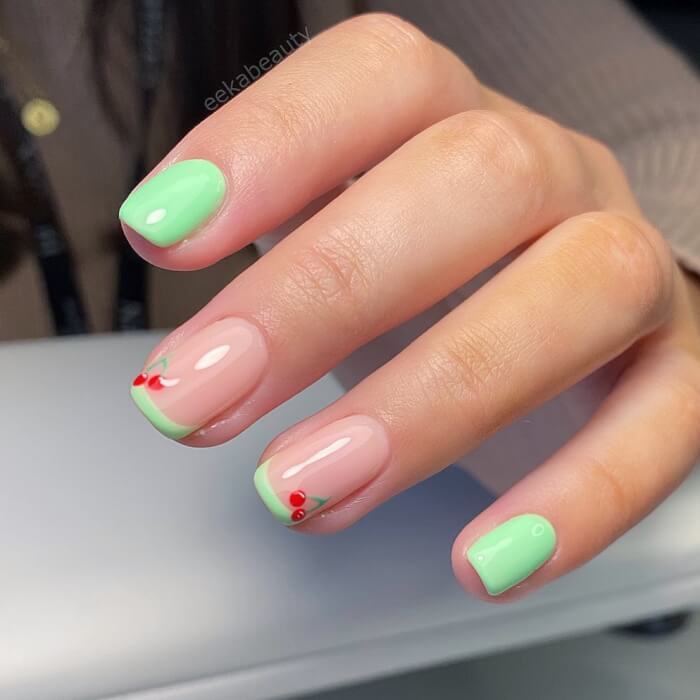 Source: eekabeauty
Colorful trendy summer nail designs
Color paint is the most basic and classic nail beauty style. Therefore, to avoid boredom, you can transform your beach manicure and pedicure by painting outstanding tones such as neon tones (neon pink, neon yellow, neon orange…) or blue ombre paint – the color of the sea, paint splatters…
#20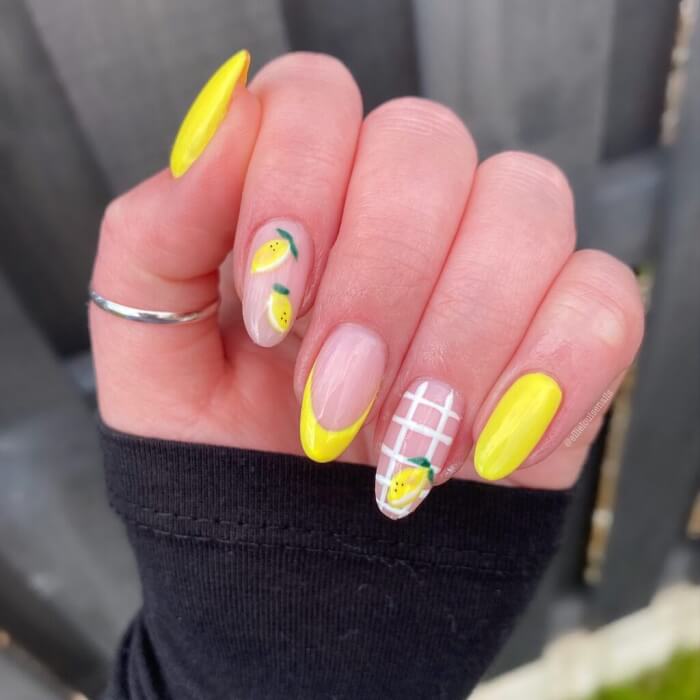 Source: unknown
#21 MATTE DESIGN FOR LONG NAILS
Matte nails are becoming more popular than glossy nails.
Source: Chaunpnails
#22 GLITTER & FLOWERS DESIGN
Glitter and floral nails are a match made in heaven.
Source: xxlovelauren
#23 NEON ORANGE OMBRE NAILS
You have to have a neon orange nail polish in your nail collection.
Source: unknown
#24 COLORFUL STRIPES
Stripes are always fun.
Source: nailistayco
#25 RAINBOW NAILS
If you're looking to stand out, go with the rainbow nails.
Source: xxlovelauren