As the festive season rolls around, our living rooms take center stage, transforming into a cozy haven. The twinkling lights, the warmth of the fireplace, and the scent of freshly baked cookies – it's the time of year when our living spaces become the heart of celebration. In this guide, we'll explore 30 Christmas living room ideas that will not only bring joy to your space but also create a welcoming atmosphere for cherished moments with family and friends. From traditional classics to modern twists, let's deck the halls and make your living room the ultimate festive retreat.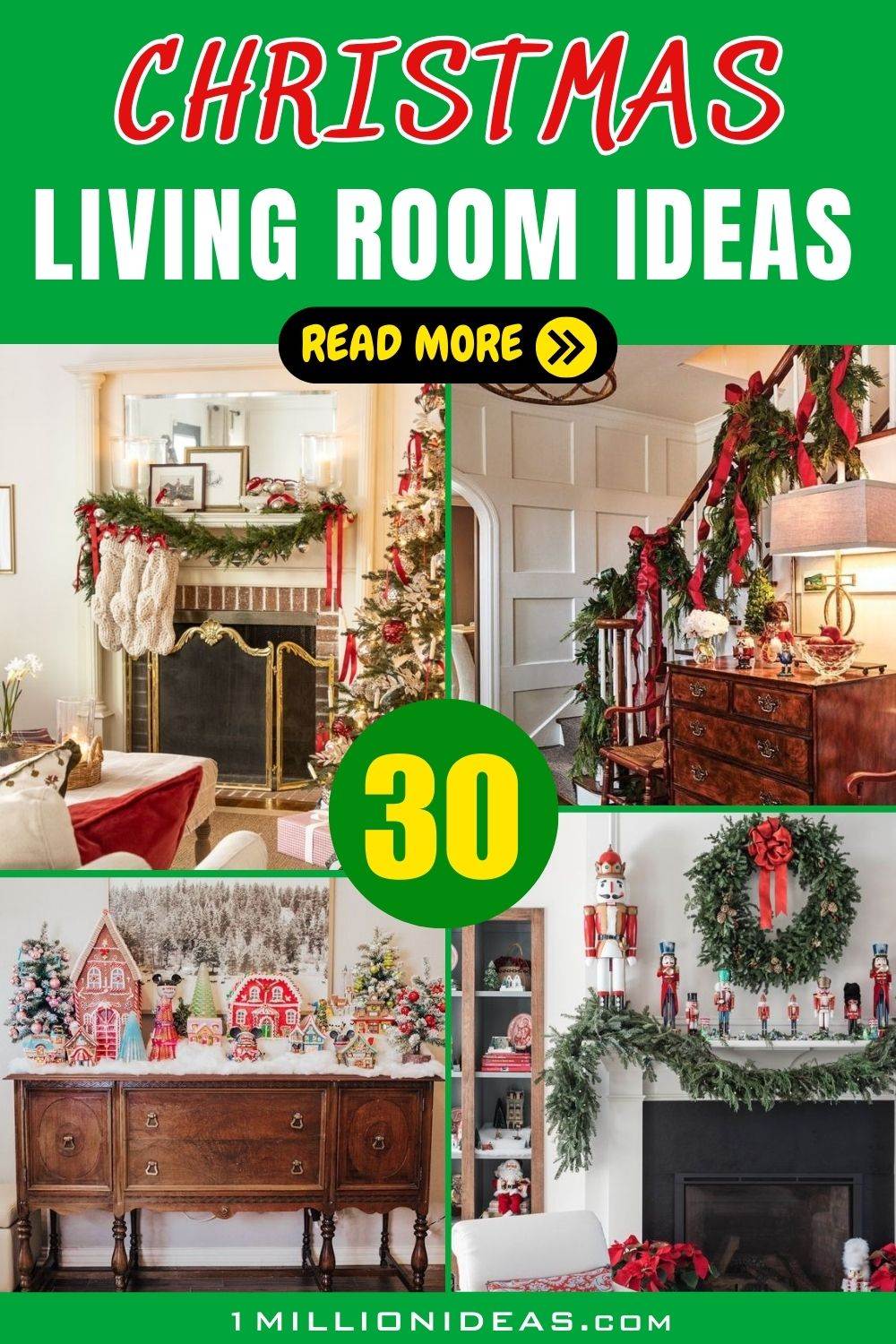 #1. Classic Fireplace Charm
#2. Twinkling Lights
#3. Festive Throw Pillows
#4. Cozy Blankets
#5. Pinecone Accents
#6. Candles Everywhere
#7. Plaid Pattern
#8. Joyful Wall Art
#9. Festive Rug
#10. Nutcracker Showcase
#11. DIY Wreaths For Mirrors
#12. Farmhouse Christmas Decoration
#13. A Christmas Tree Takes Center Stage
#14. Staircase Decoration
#15. Jingle Bell Bliss
#16. Golden Elegance
#17. White And Gree Living Room
#18. Colorful Christmas Living Room
#19. Hot Cocoa Bar
#20. Festive Book Nook
#21. Holiday Card Display
#22. Glowing Lanterns
#23. DIY Stocking Holders
#24. Musical Instruments Display
#25. Christmas Shelves

#26. Vintage Ornaments
#27. Mini Forest
#28. Classic Christmas Living Room
#29. Winter Village Display
#30. Adding Accents To The Coffee Table
As you wrap your living room in the mood of Christmas, remember that it's not just about the decorations, it's about the memories you create. Whether you're sipping hot cocoa by the fire or sharing stories under the twinkling lights, let your living room be the backdrop to a season filled with warmth and joy. May your holidays be merry and your living room be truly festive.