Almost every girl has a blazer in her closet, but not all know how to style it. A blazer can make you look stunning like a magazine model. It's a sophisticated piece of clothing that can go with about anything, as long as you know how to style it. Whether you're dressing for date night, a shopping trip, or Saturday brunch with friends, your blazer can be your best outfit.
So don't sleep on this amazing fashion item and give it a chance to shine. Here are 6 effortless ways to mix and match your blazer with other pieces in your existing wardrobe to look stunningly gorgeous.
1. Cable-knit Jumper + Pleated Mini Skirt
Blazers can look much more fun when paired with a pleated miniskirt. For an even more preppy spin, put on a traditional cable-knit sweater. It will soften your look, but you will still be looking a hell of a fine.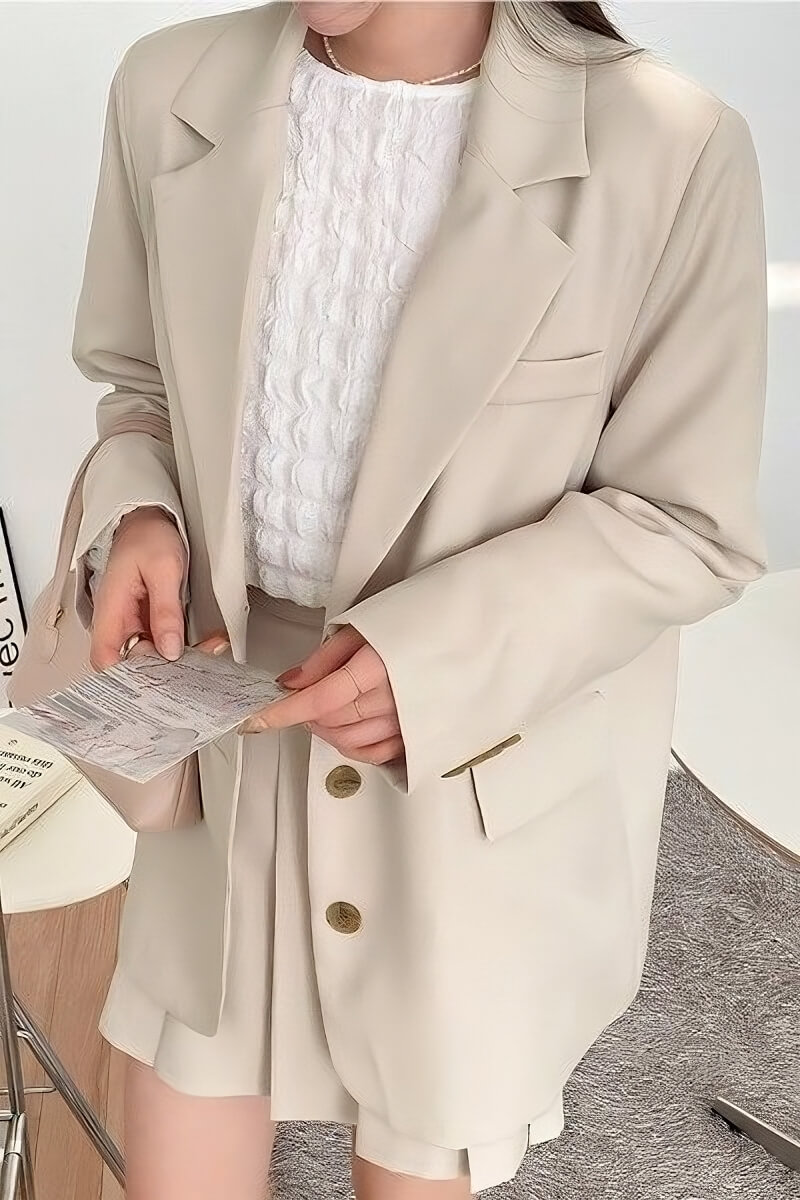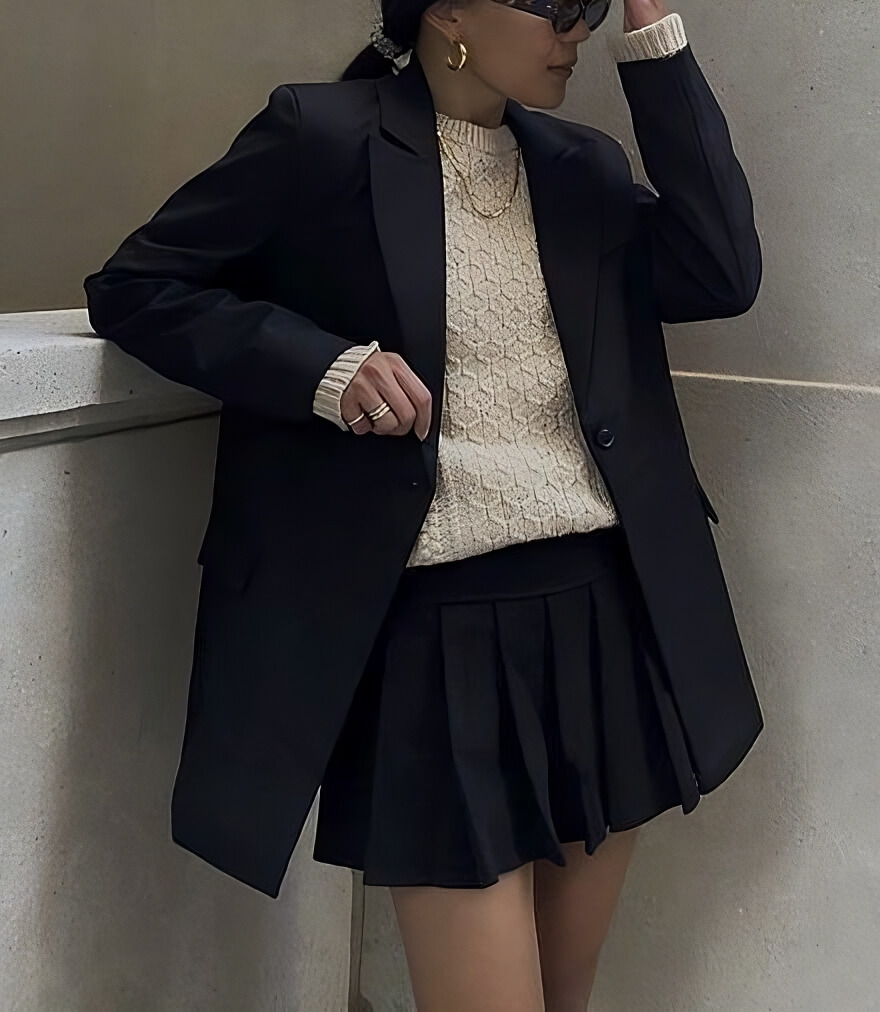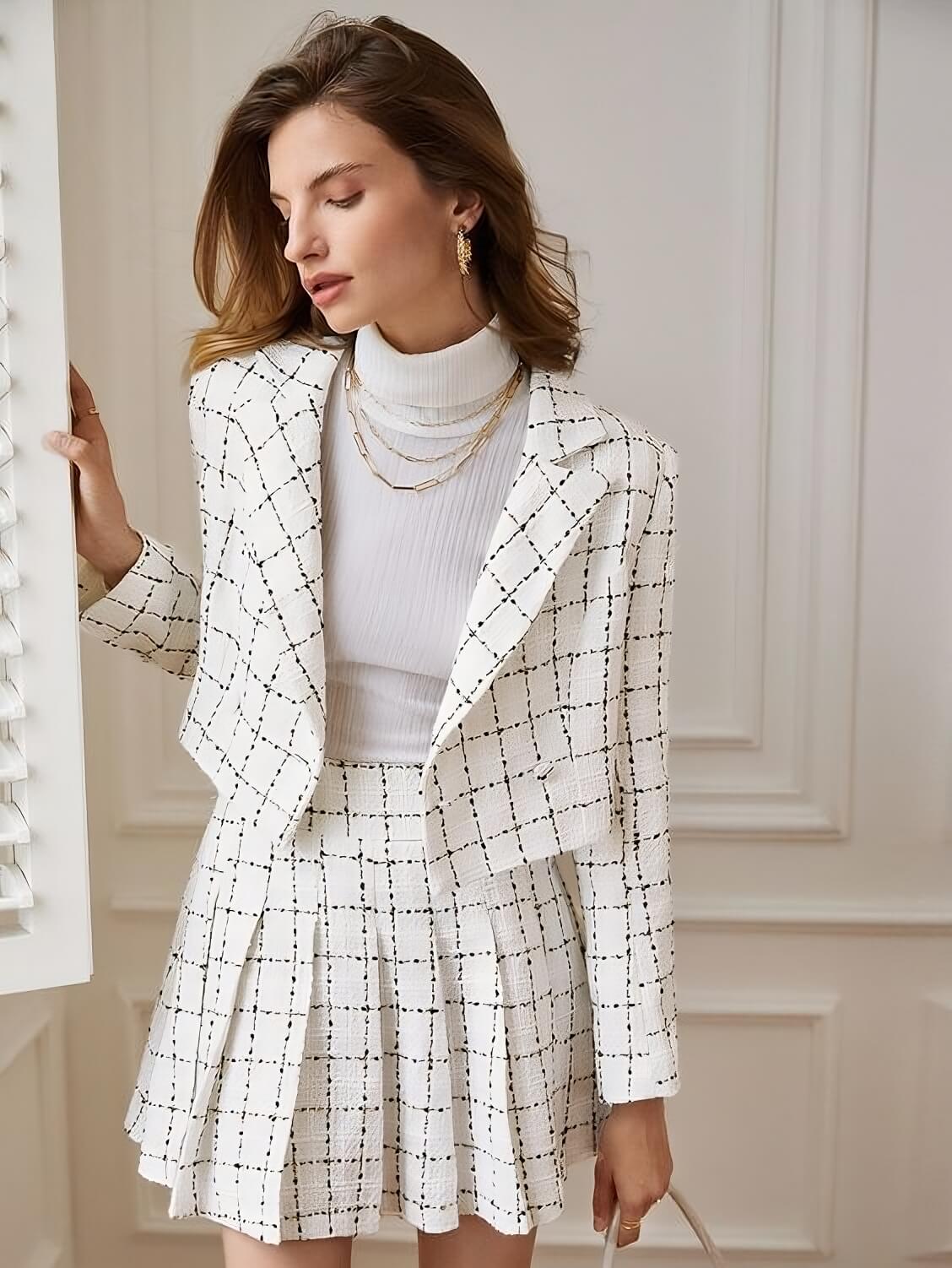 2. Knitted Dress + Heeled Mules
Speaking of sweaters, blazers look amazing paired with knitwear. Another quick outfit is a knitted dress paired with heeled mules. This is the perfect combination for after-dark drinks or an intimate dinner out. Simple? Check. Stylist? Double check.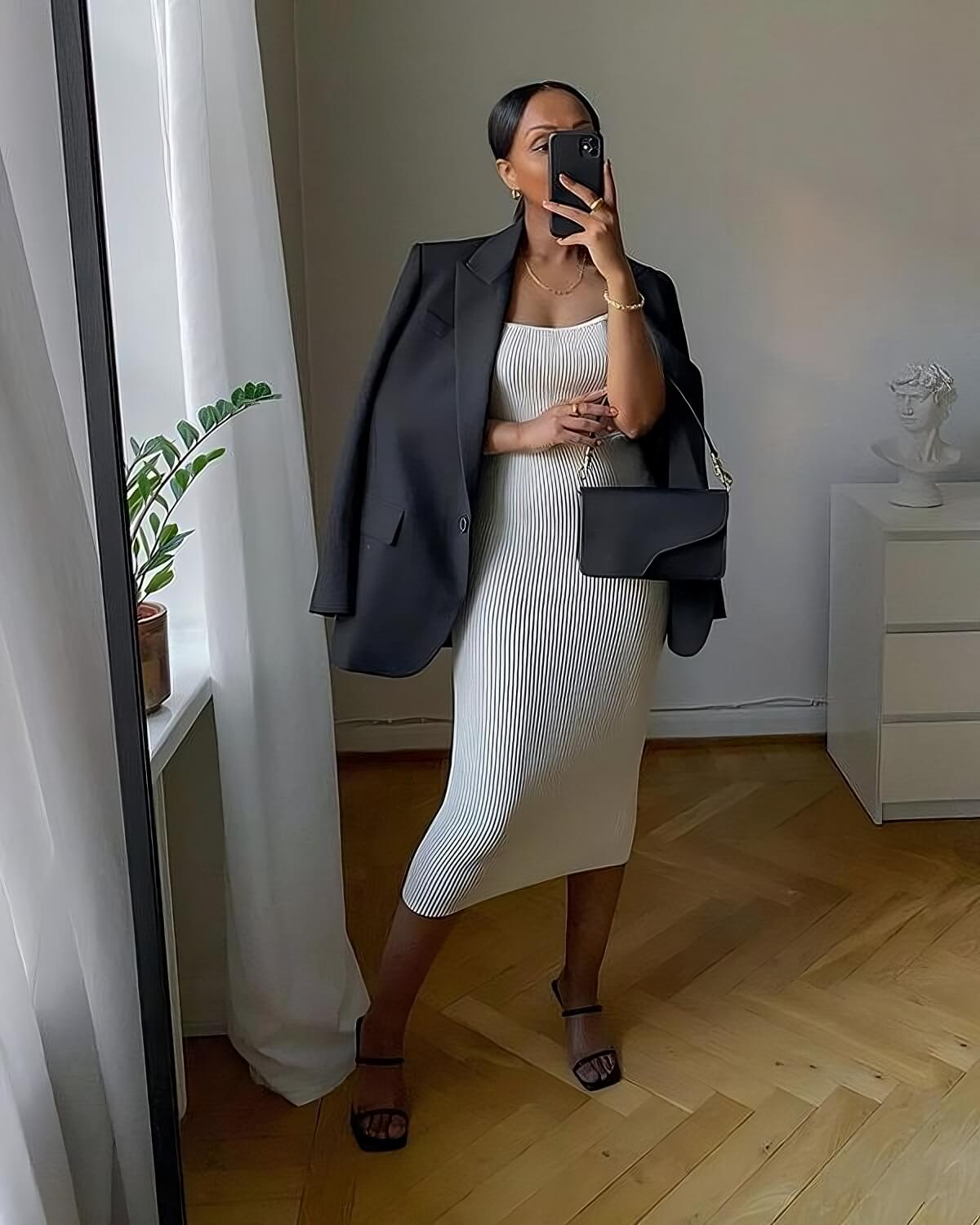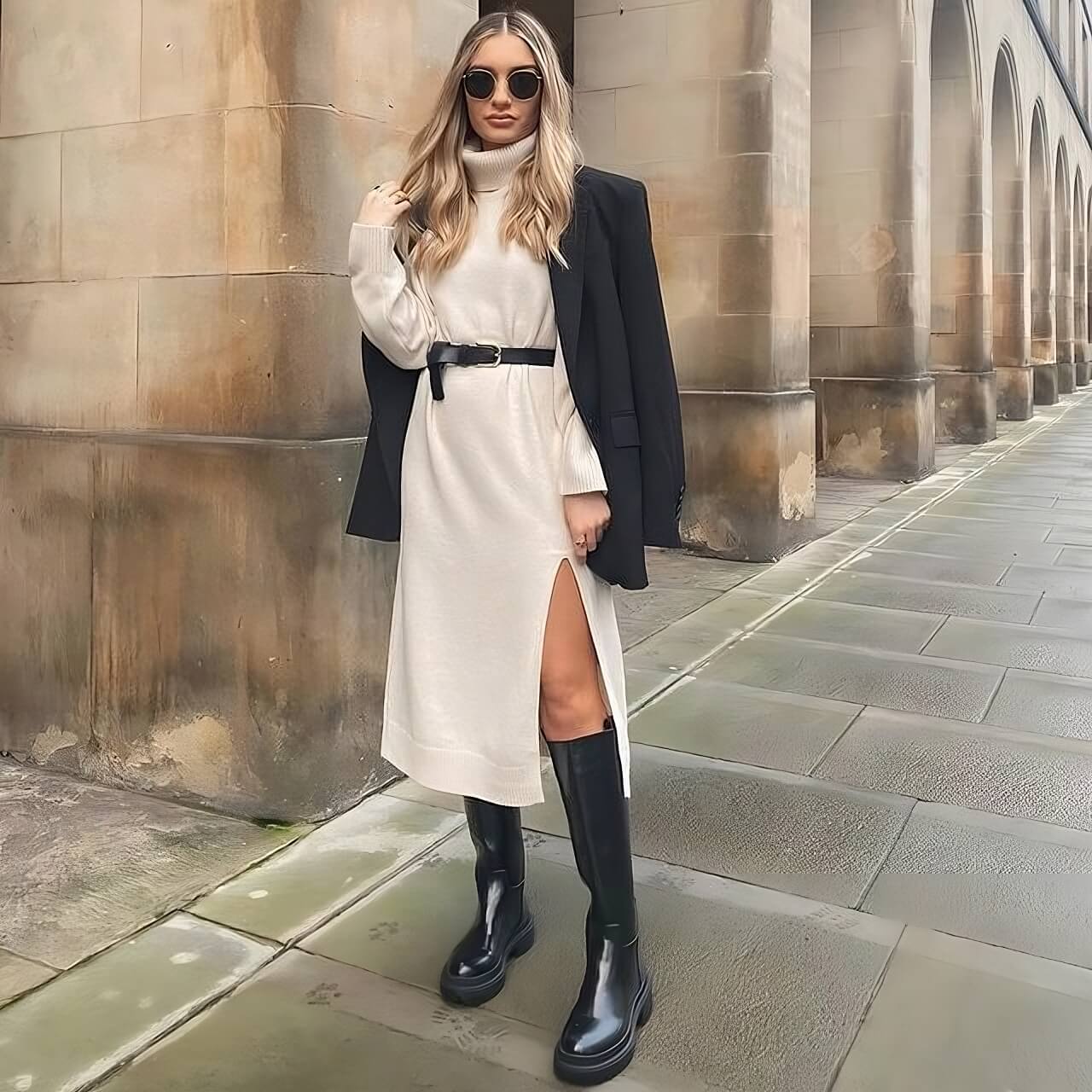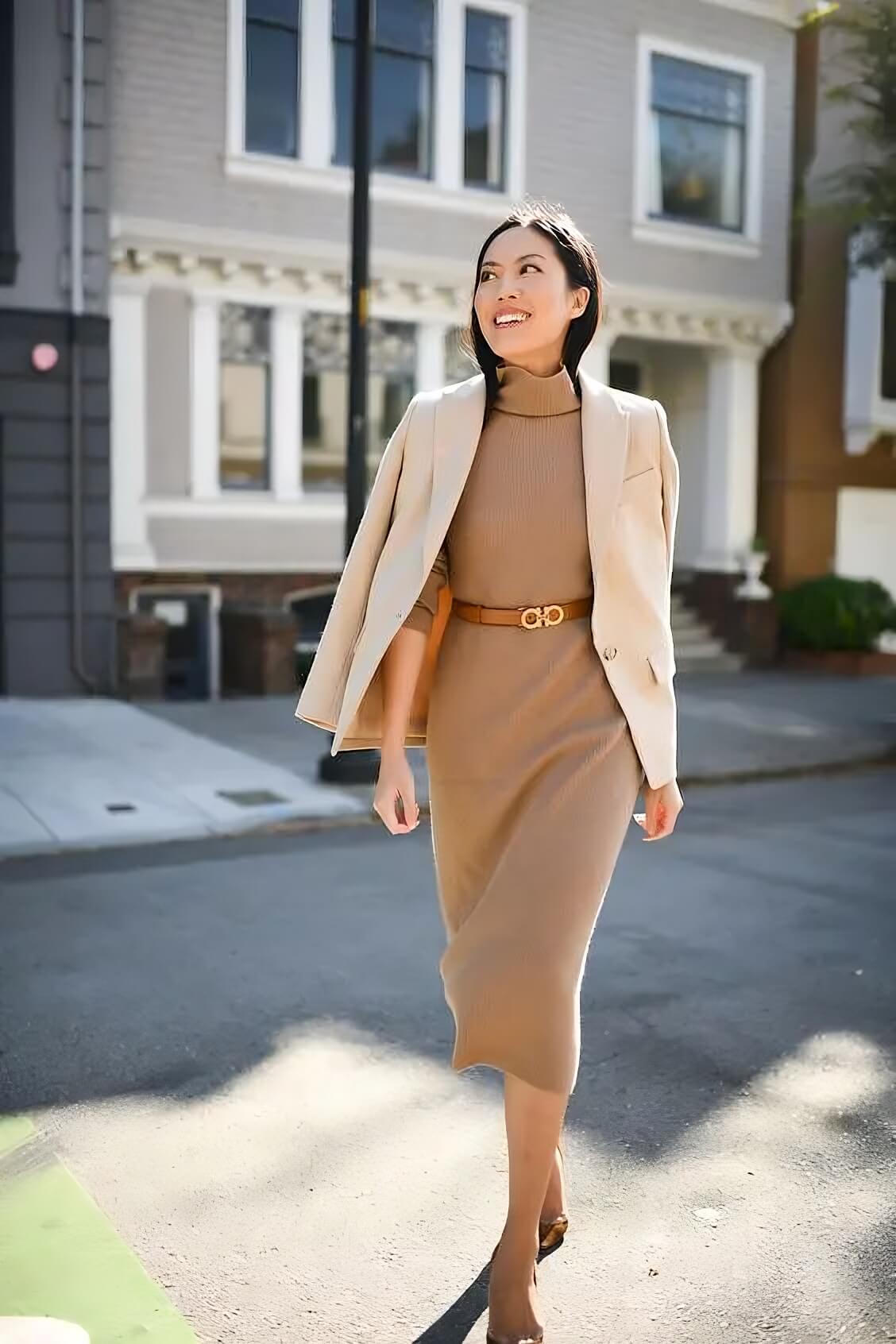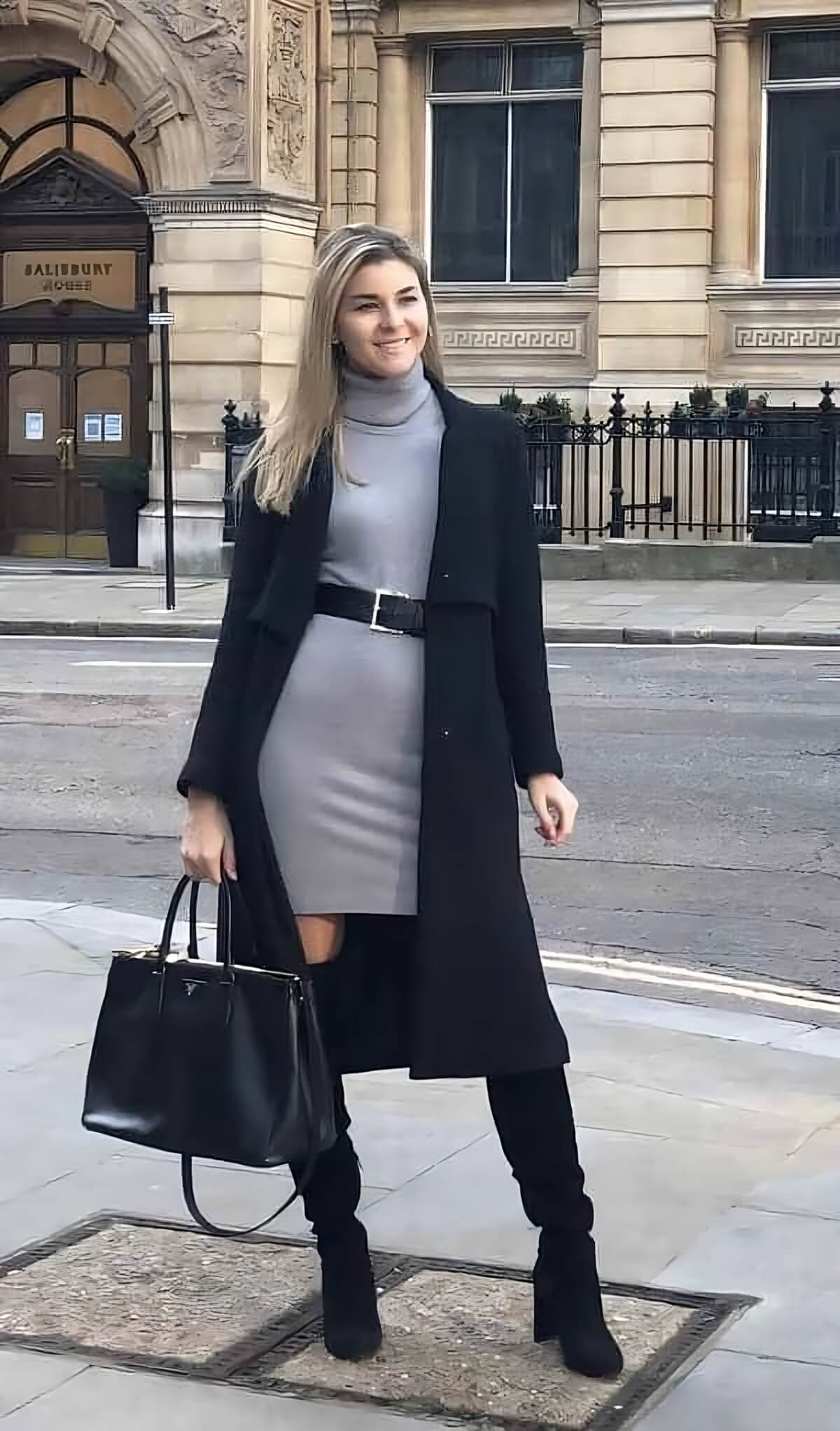 3. Blue Jeans + Elevated Accessories
The best thing about blazers is that they can go with different textures. Aside from knitwear, they also paired well with jeans. Your classic blue jeans can look much more sophisticated when combined with a blazer. Add sleek heels, a silk scarf, and a stand-out bag for the ultimate chic look.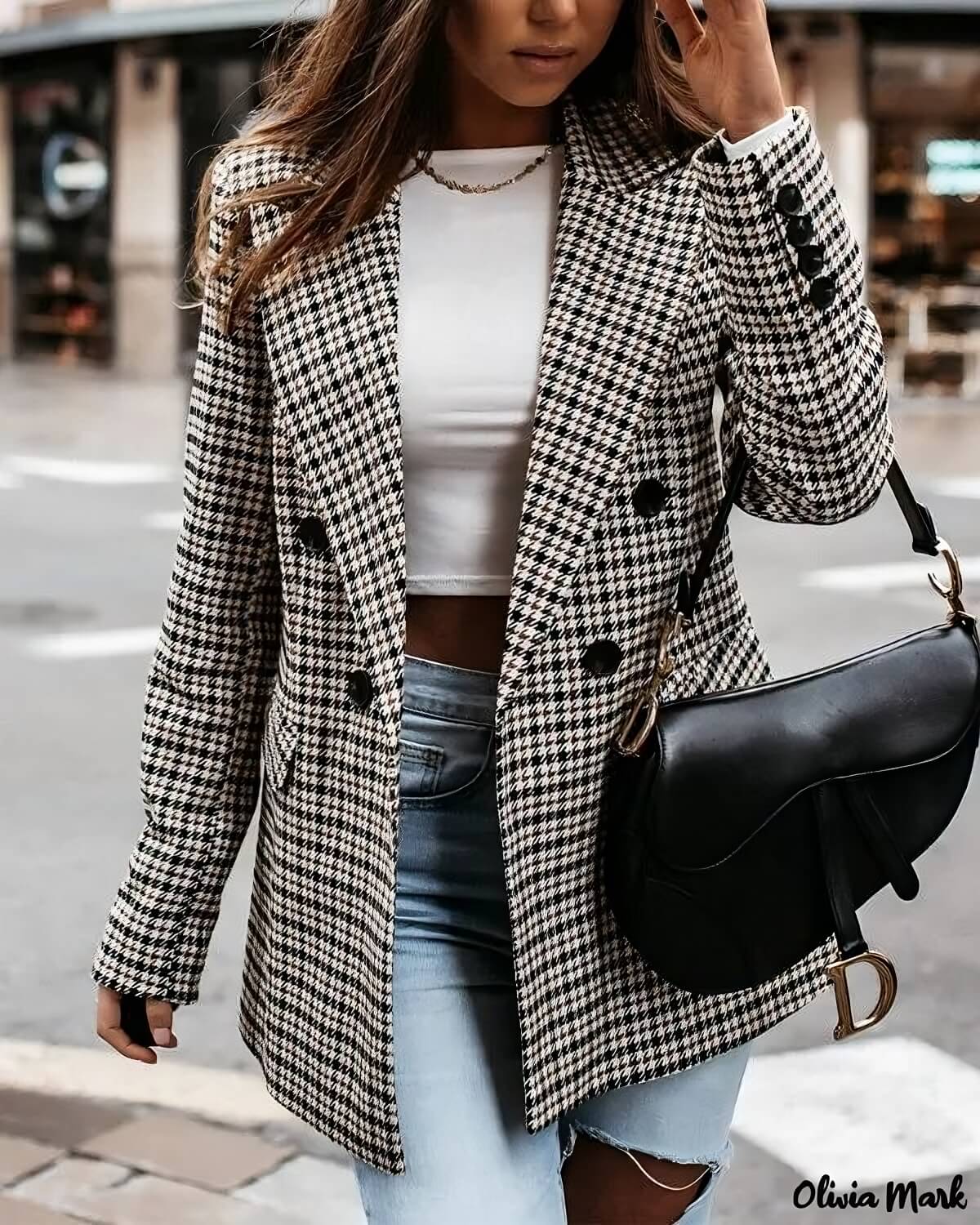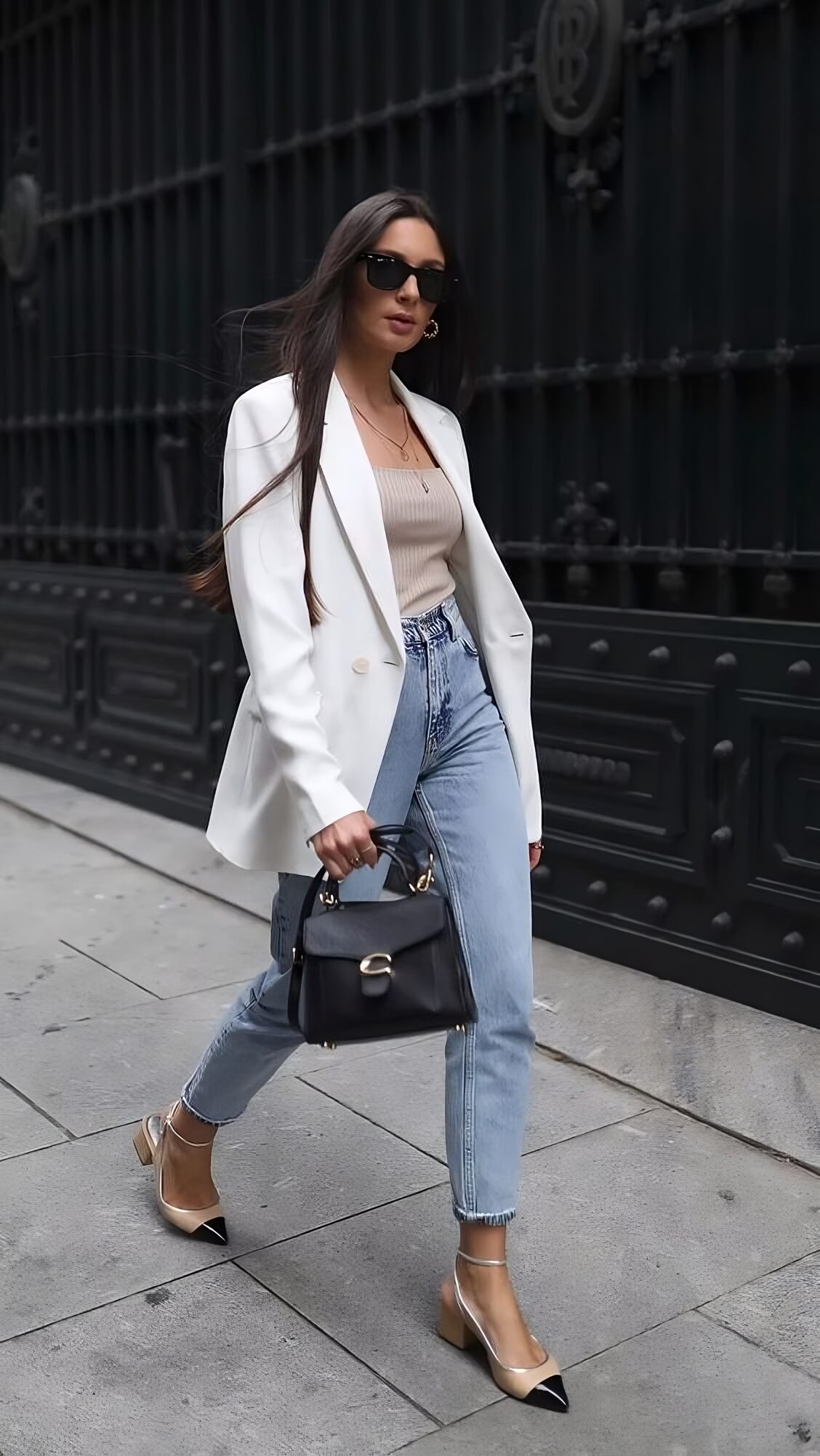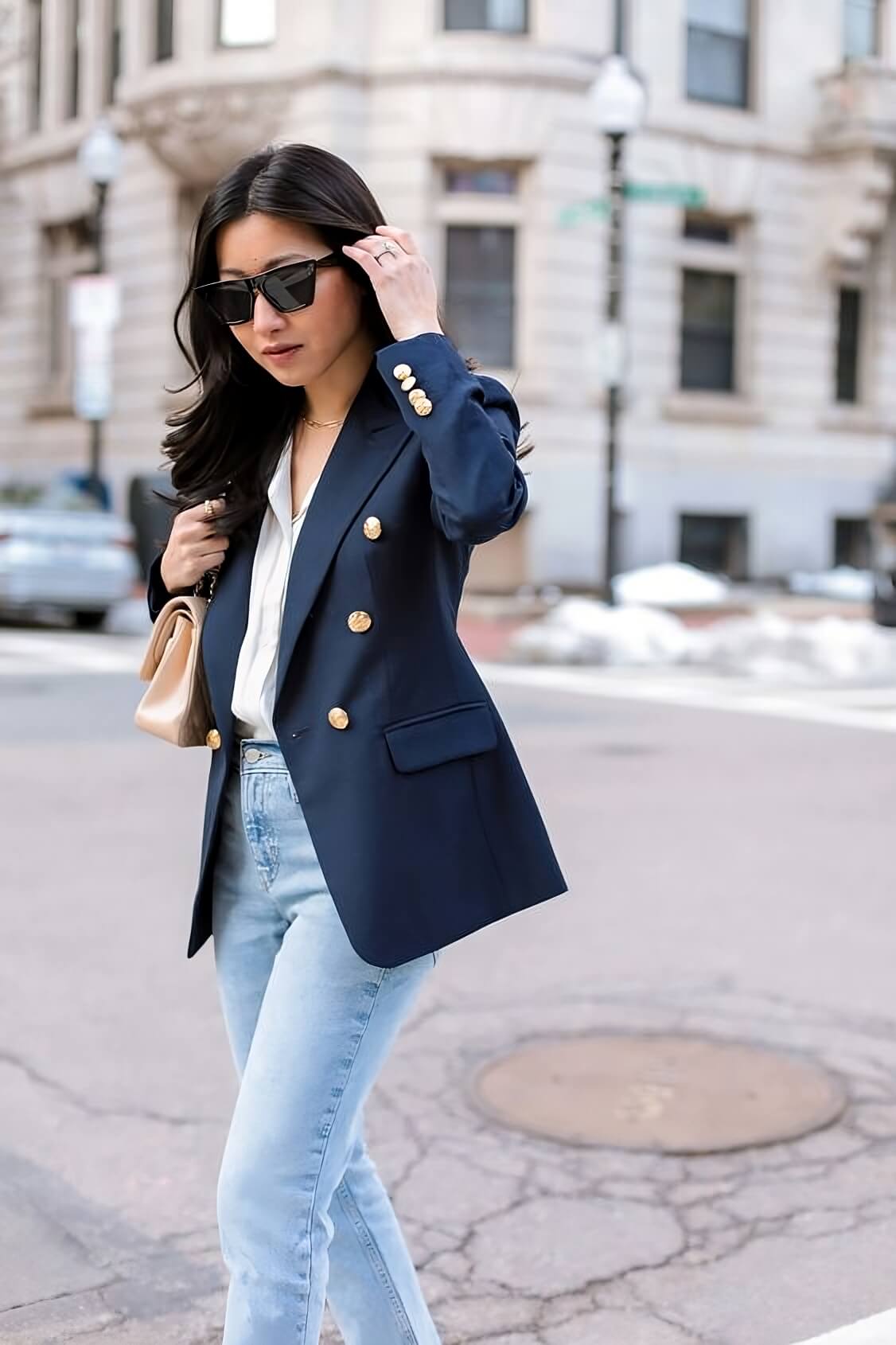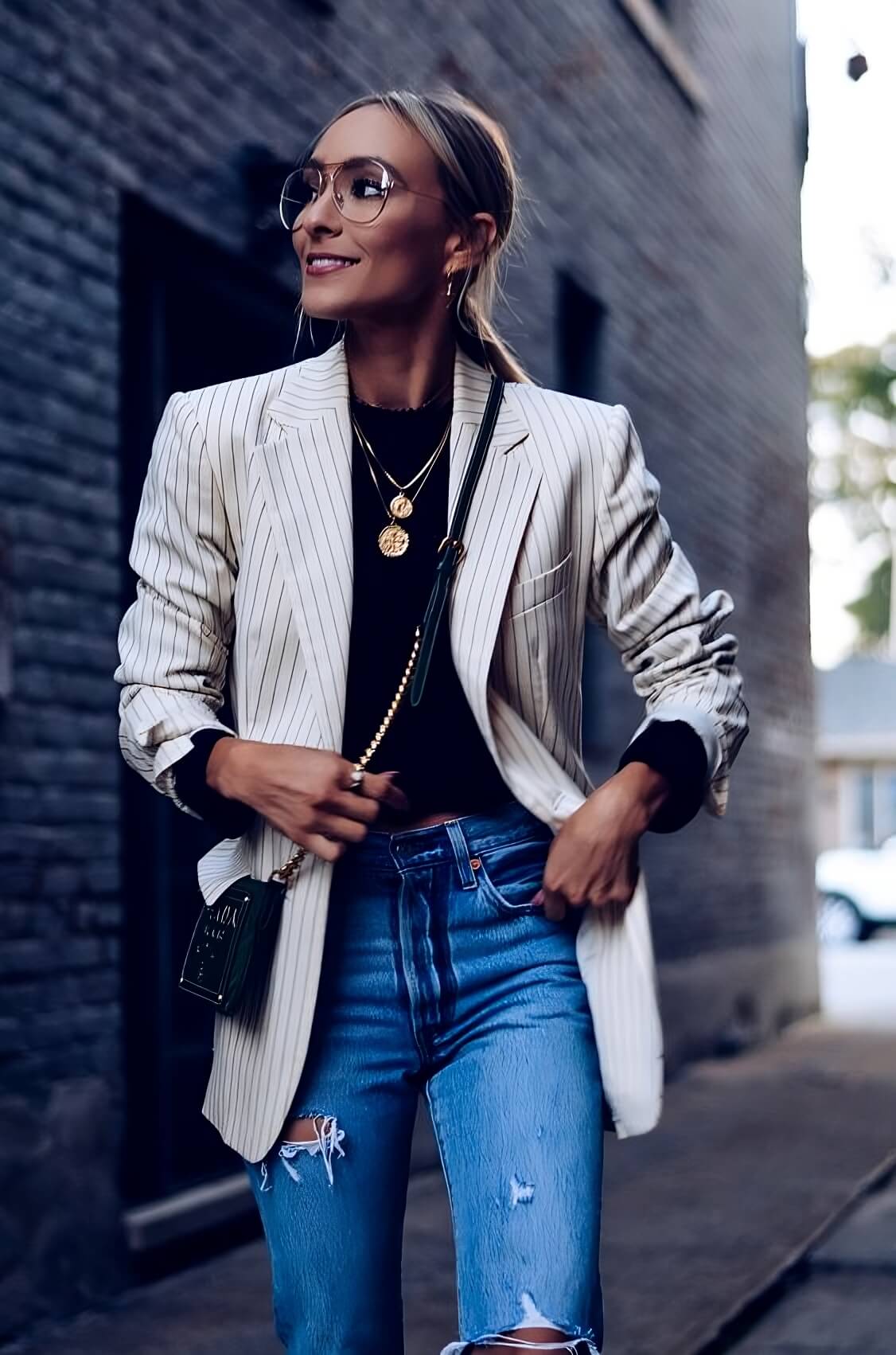 4. Bright Tee + Blue Jeans
If you have a black blazer, you can easily spice it up by wearing it along with a popping T-shirt. The bright color of the shirt will create a nice contrast to the blazer and make the whole outfit stand out. Give it a try. You will like it!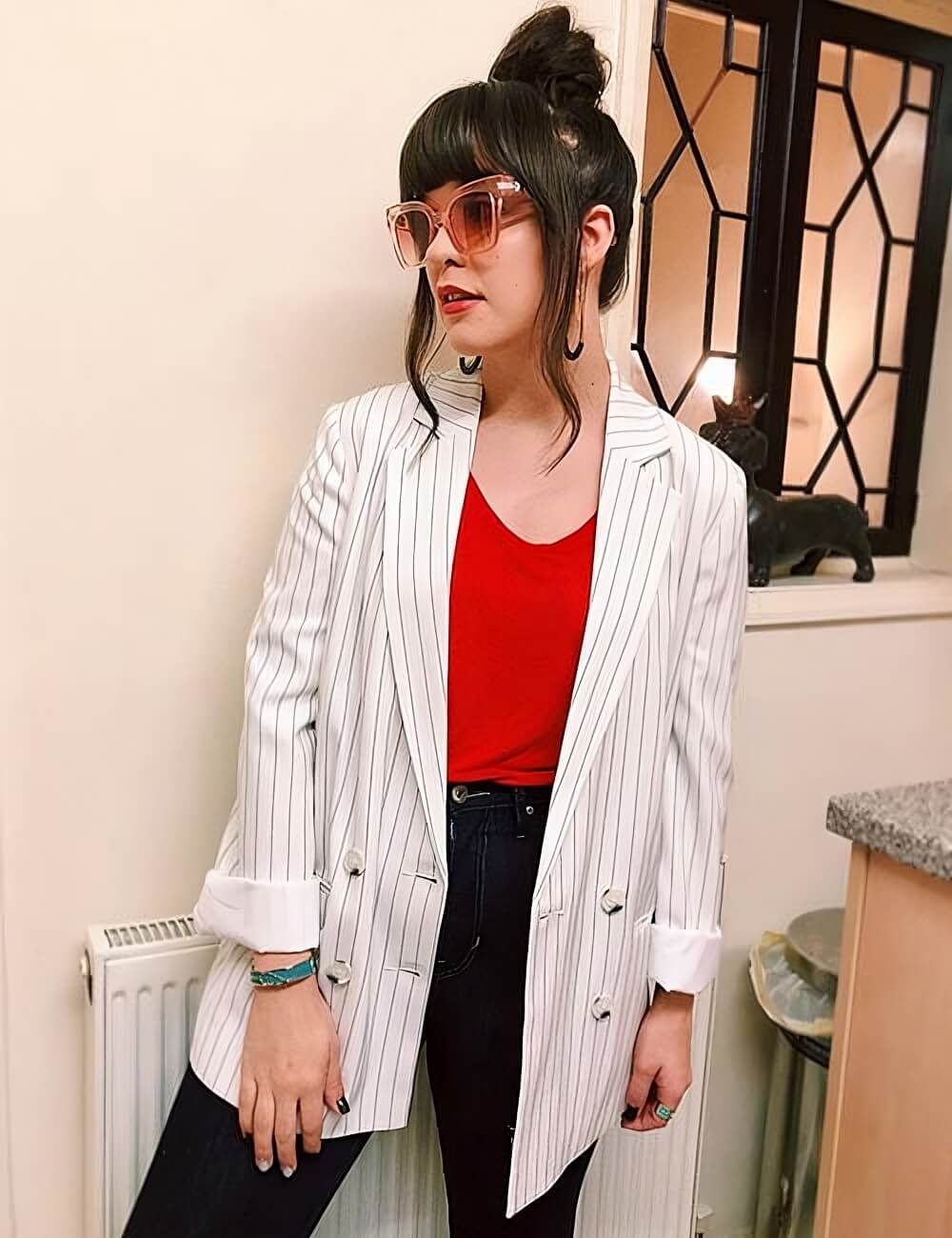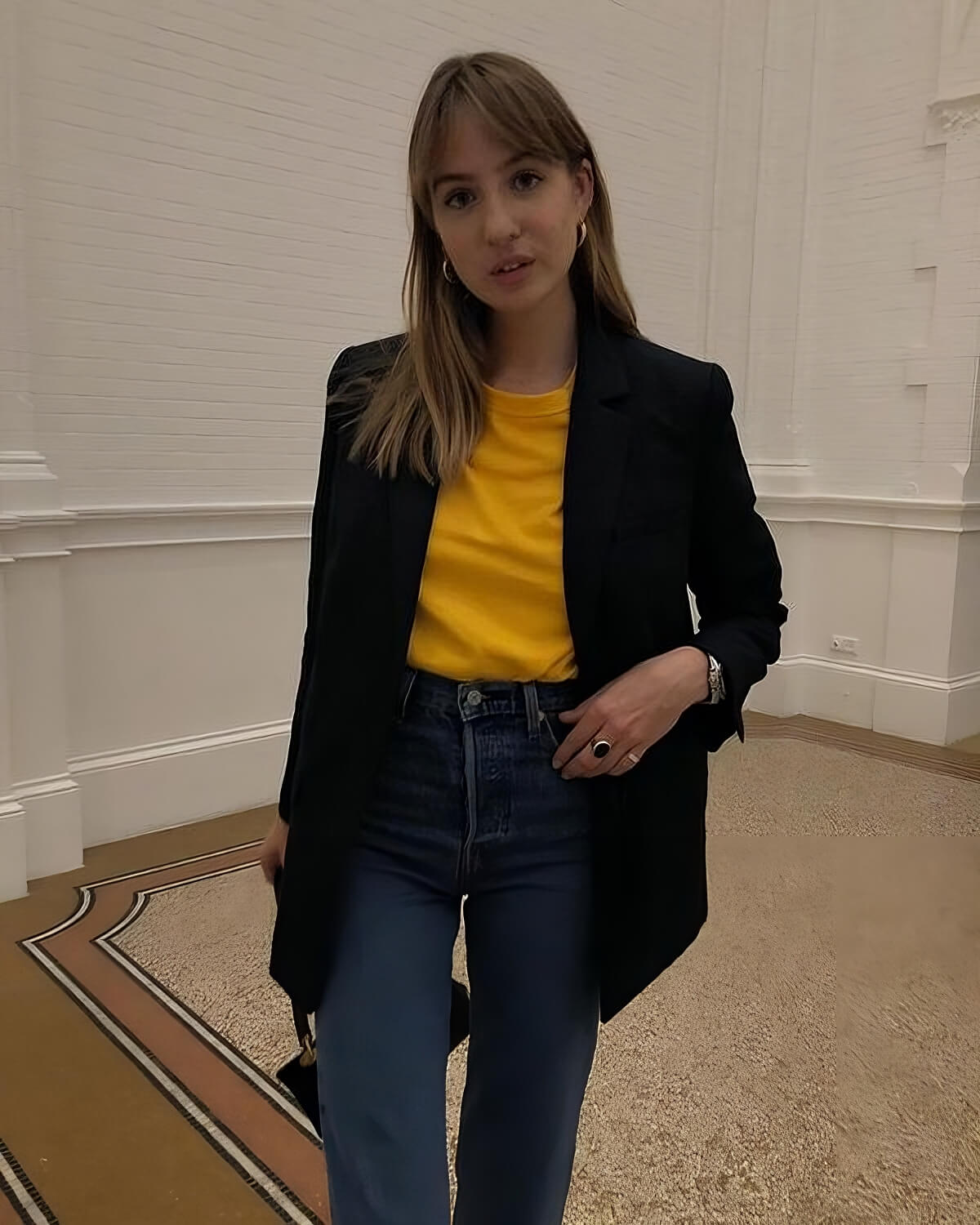 5. Tailored Trousers + Classic Trainers
Tailored trousers are the perfect match for blazers. It's casual but sophisticated. Pair it with classic white trainers, and you won't regret your decision.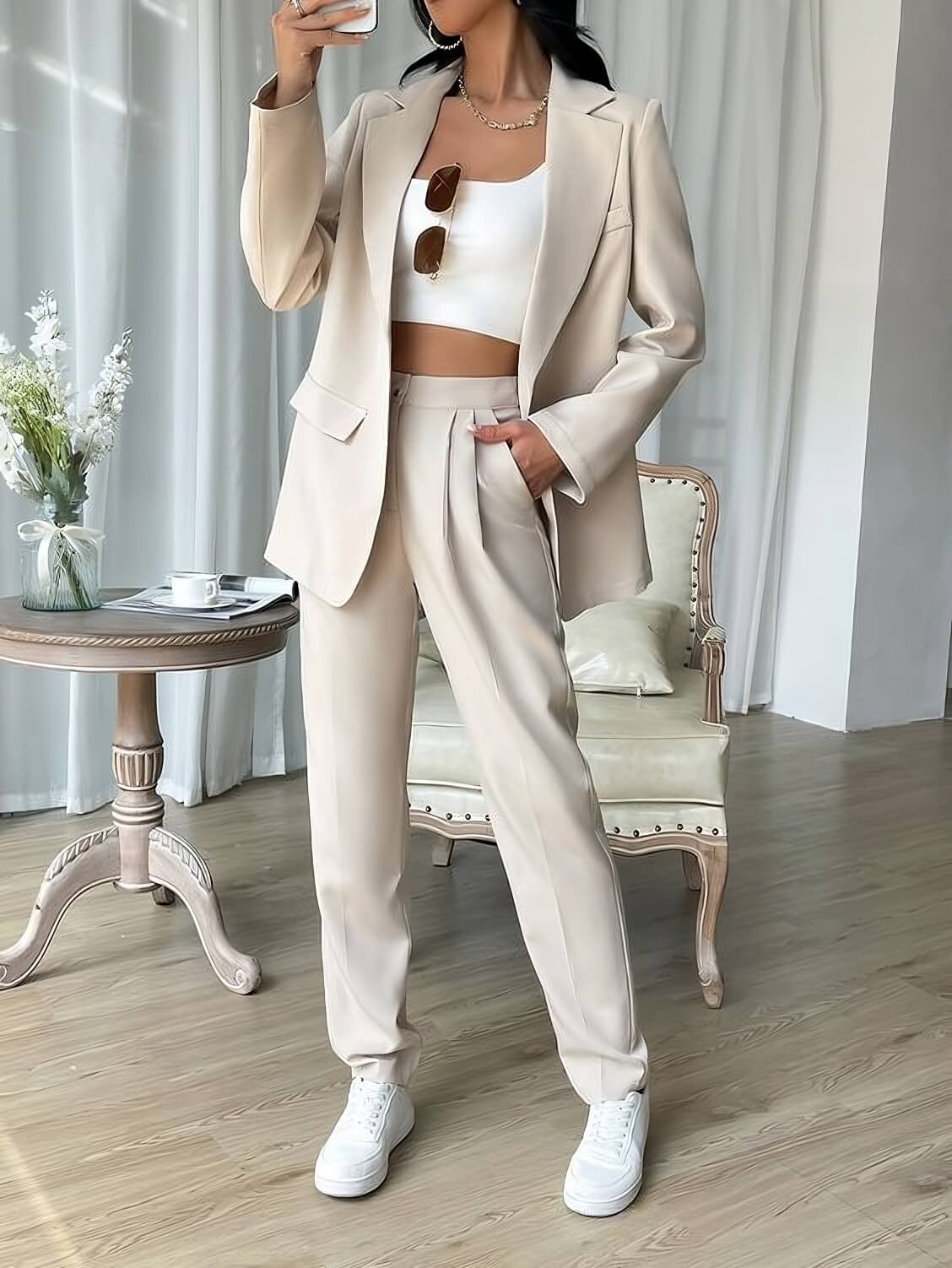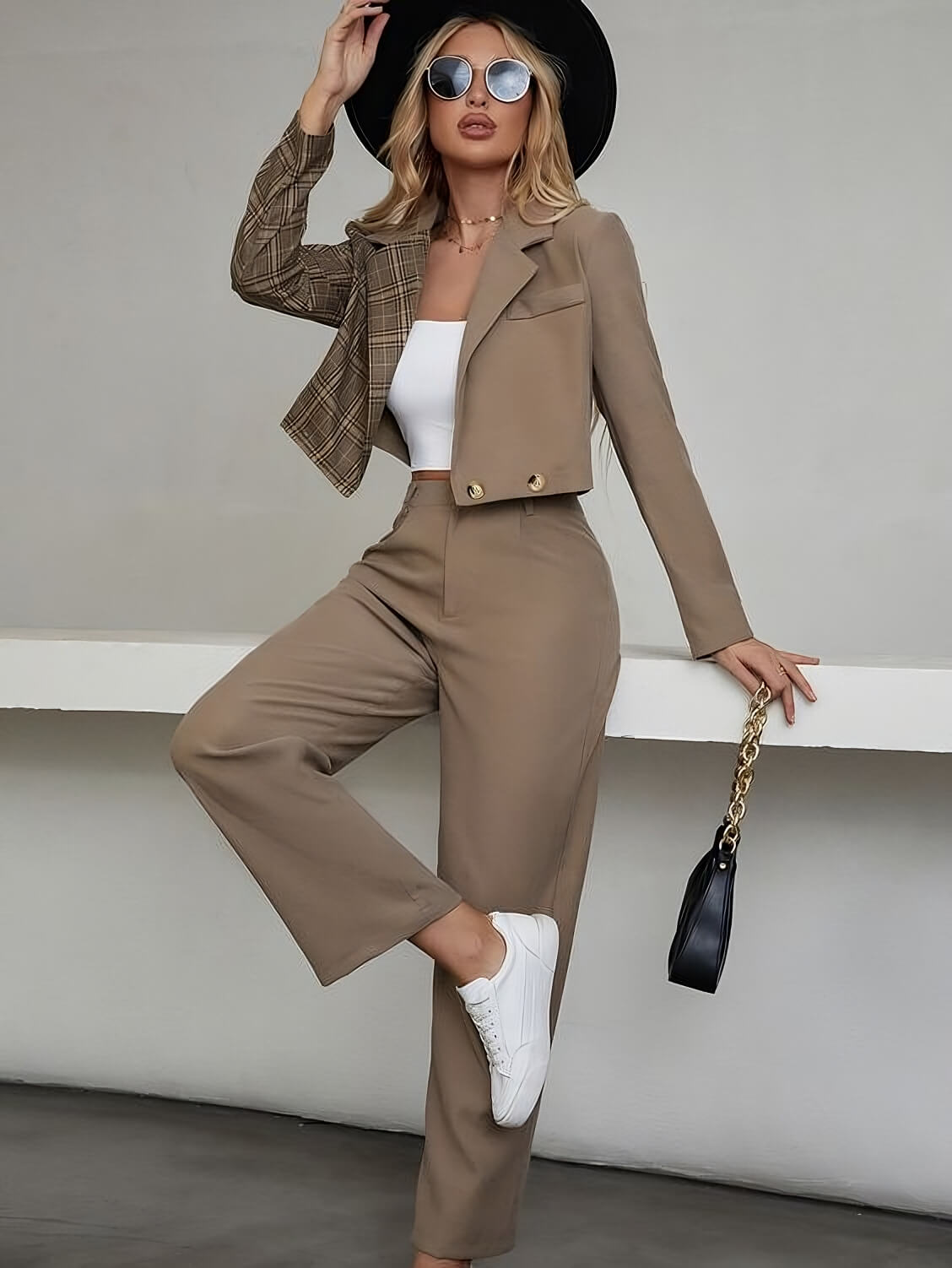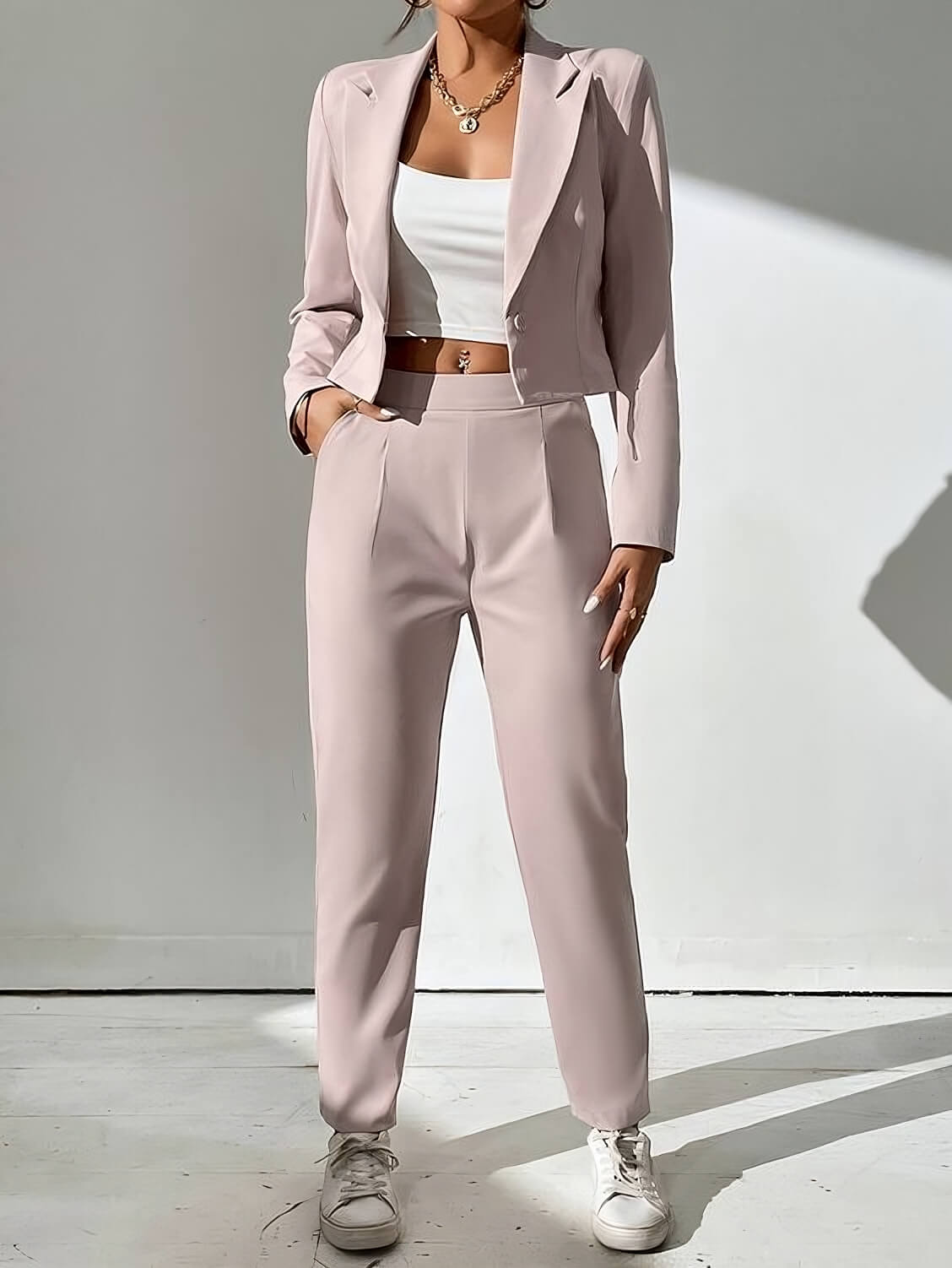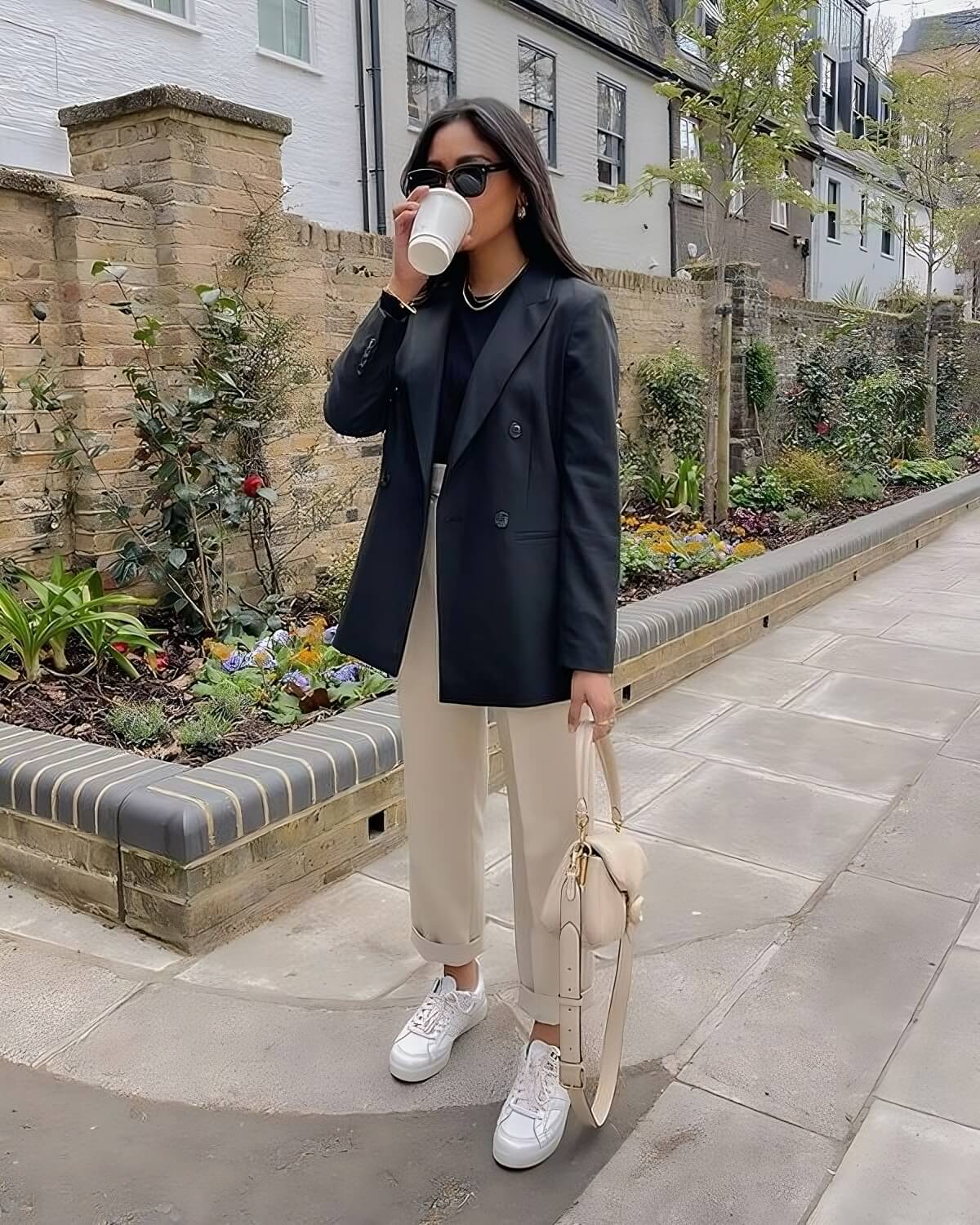 6. Statement Top + Knitted Skirt
And last but not least, you can style your blazers with your woolen skirts or trousers. it will create a cozy but chic look that you won't get enough of, especially during fall and winter.