You are finding ideas to keep out of the eyes of neighbors, you are landed in the right place. We offer you a practical and modern solution, a private oasis with plants may be the solution. Although it's not the newest idea, it sure is a great way to serve as a fantastic barrier between you and your neighbors. So, if you'd rather go down the green route, check out 9 Beautiful Plants To Grow For Fence Line Privacy with us today.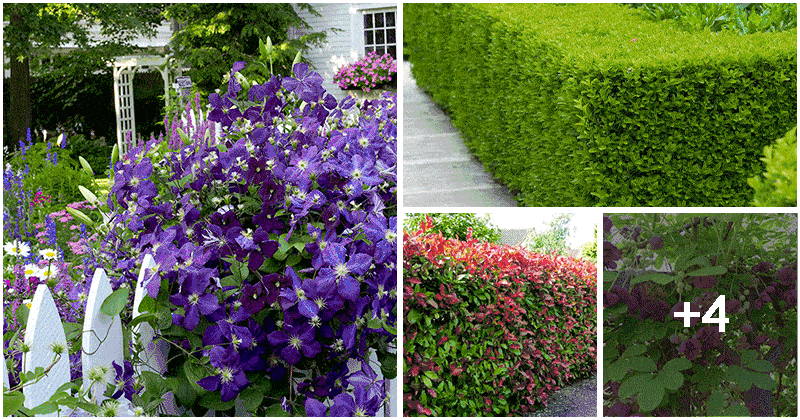 Do you know that an aesthetic appeal of fence landscaping can make a huge difference in your home's overall appearance as well as increase your home's value? Instead of a boring fence that are surrounding your property, you can grow these plants to add color and style. Whether you're seeking privacy, looking to soften up the rough edges created by fencing, or simply looking to make your fenced-in yard more attractive, these hedging plants that are perfect for planting along fence lines.
#1 Arborvitae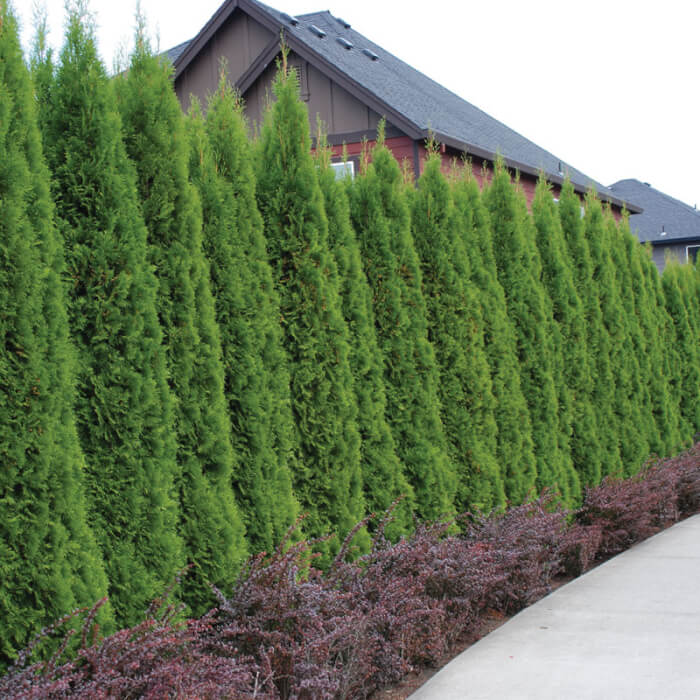 Source: Greatgardenplants
Arborvitae grows well in zones 3 through 7 and needs at least 6 hours of sunlight every day. It is a perfect addition to any fence line as it grows in a pyramid-like shape and produce green foliage all year.
#2 Euonymus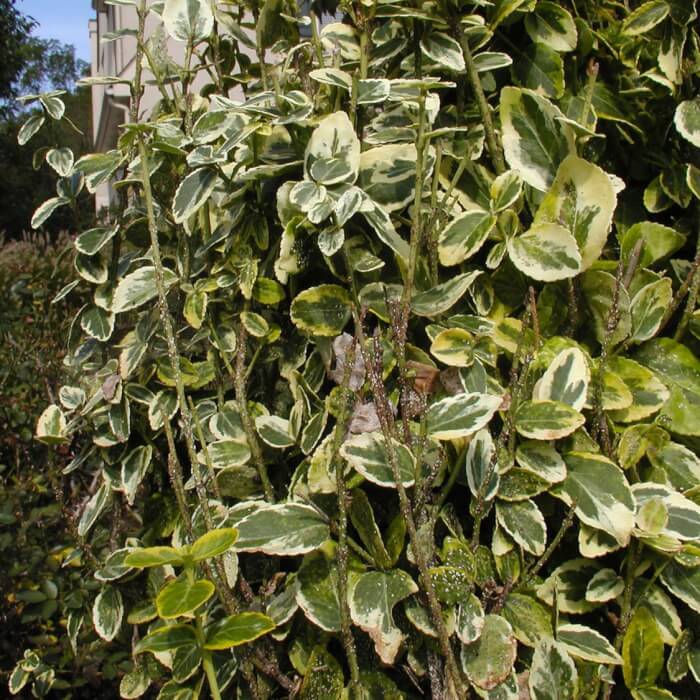 Source: Thespruce
Euonymus is generally a small tree or evergreen shrub. It shows off fascinating pattern leaves hat is a rich green on the inside giving way to a creamy-white border. That makes this plant become one of the wonderful hedging plants. It needs little maintenance and does well in full sun to even the heaviest shade.
#3 Photinia
Source: Homeguides.sfgate
Photinia is an ornamental evergreen shrub reaching 6 to 12 feet in height and growing well in zones 7 through 9. It features striking, fiery red leaves changing to a dark green as the seasons change. Growing this plant is so easy as it is very low-maintenance whilst having great aesthetic appeal when planted near any fence line or used as a solo privacy screen.
#4 Privet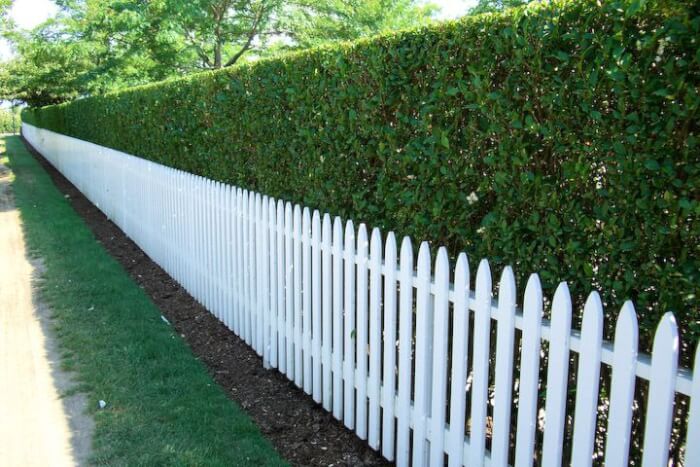 Source: Williambriggs
Privet is the fastest-growing hedge that can reach 3 feet each year and achieves a height of 8 to 12 feet when mature. It is an exceptionally popular plant addition to any fence line because of its highly attractive, dark green foliage.
#5 Hicks Yew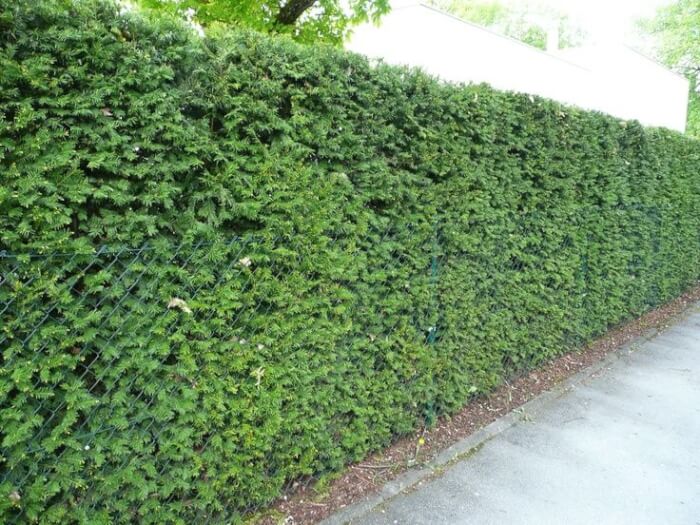 Source: Beesandroses
Hicks Yew grows up 10 to 15 feet at maturity and offers lush, year-round deep green color. That makes the plant become a perfect addition to a fence and provides additional privacy while not overwhelming the landscape. It loves growing both in sunlight and the shade
#6 Clematis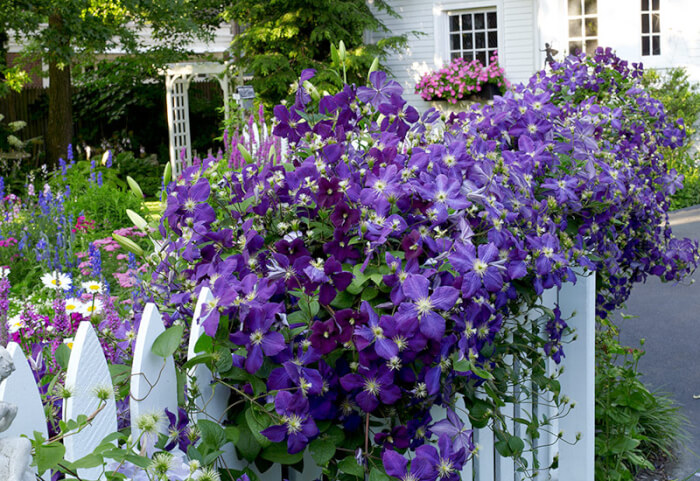 Source: Gardengatemagazine
Clematis is known as the queen of climbers because it produces purple, pink, blue, or white, and they create a rich tapestry of color. This hedge plant is chosen by many gardeners to grow near fences, trellises, or arbors. Give full sunlight to help it grow happily.
#7 Chocolate Vine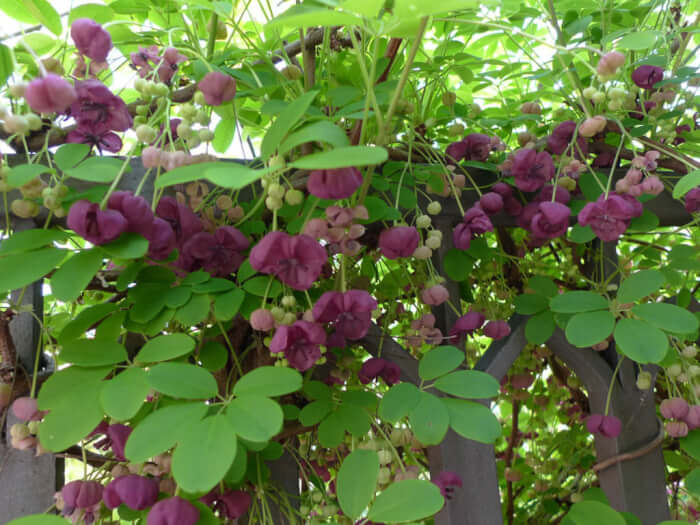 Source: Worldoffloweringplants
Chocolate Vine grows well in zones 4 through 8 and needs at least 6 hours of sunshine per day. It also is a great addition to your hedge by performing bursting with purplish-brown dangling blooms and glossy dark green five-leaf foliage. During the spring months, it blooms flowers that emit a decadent chocolate fragrance, hence the name.
#8 Cherry Laurel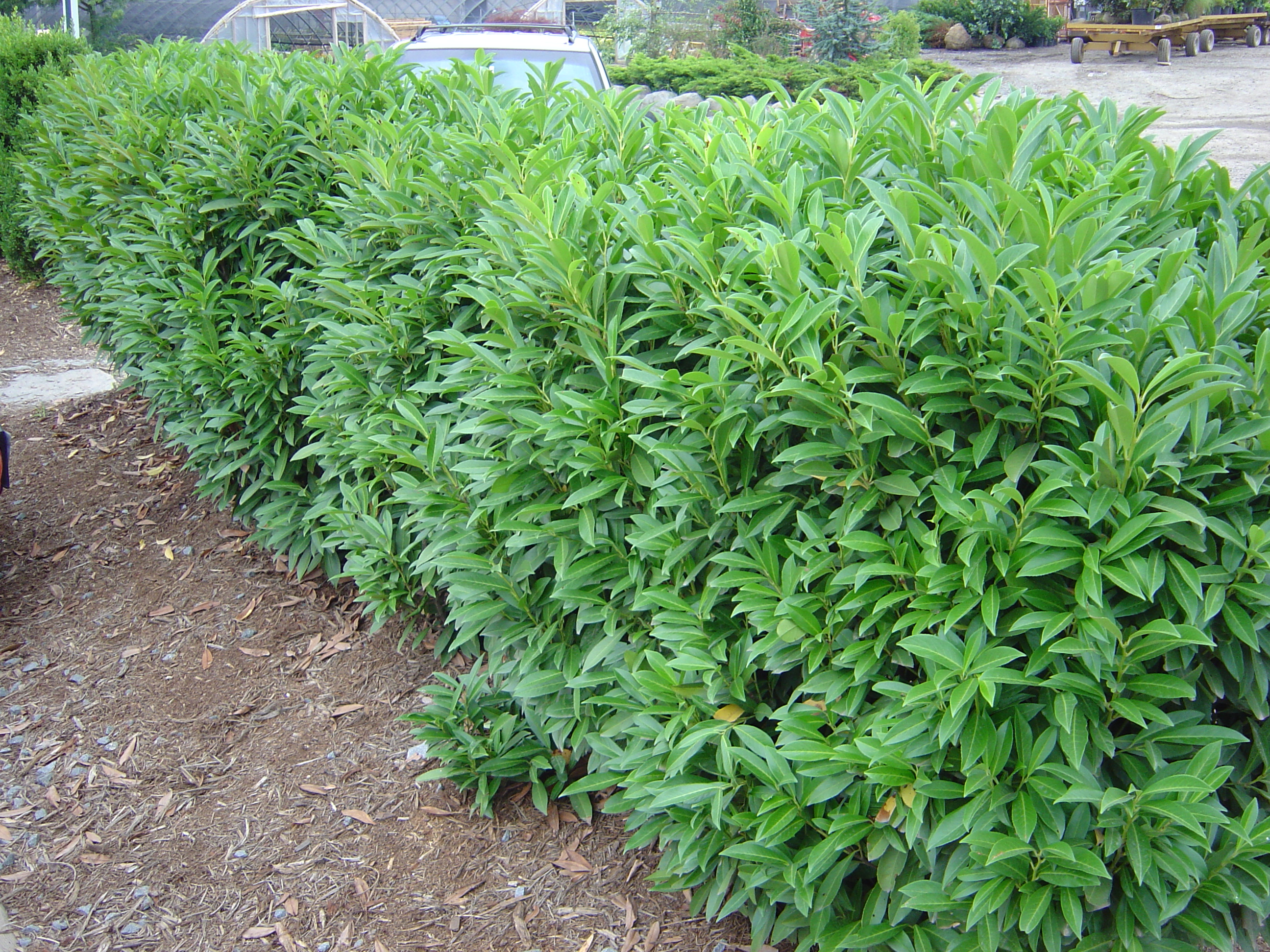 Source: Davermfarm
Cherry Laurel grows well in zones 5 through 9 and in rich, moist soil. This plant features dainty white flowers, against evergreen leaves, have a sweet fragrance. In addition, its small cherry-like fruits attract birds and other small, friendly creatures.
#9 Boxwood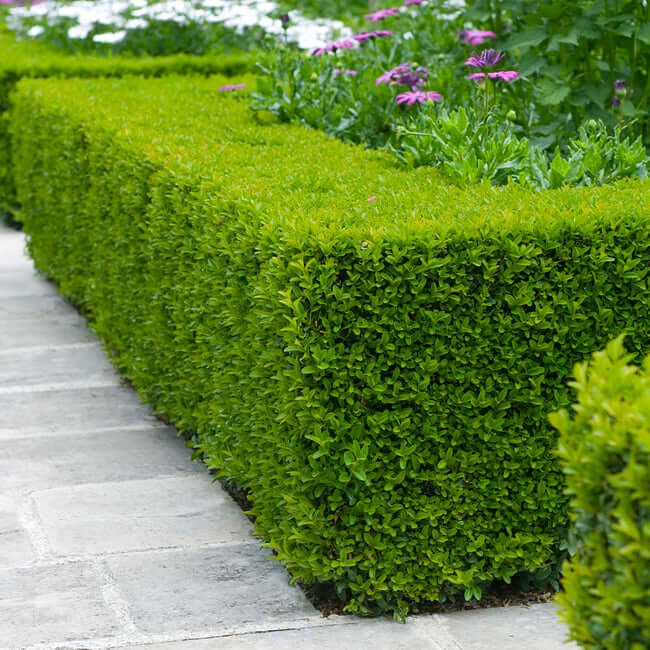 Source: Fast-growing-trees
Boxwood is an evergreen shrub that grows well in hardiness zones 5 through 8. Owning crisp and high hedges makes it perfect for fence lining or as a privacy hedge, serving as a type of fencing itself due to the fact it keeps its foliage all year.